2022 Texas Bucket List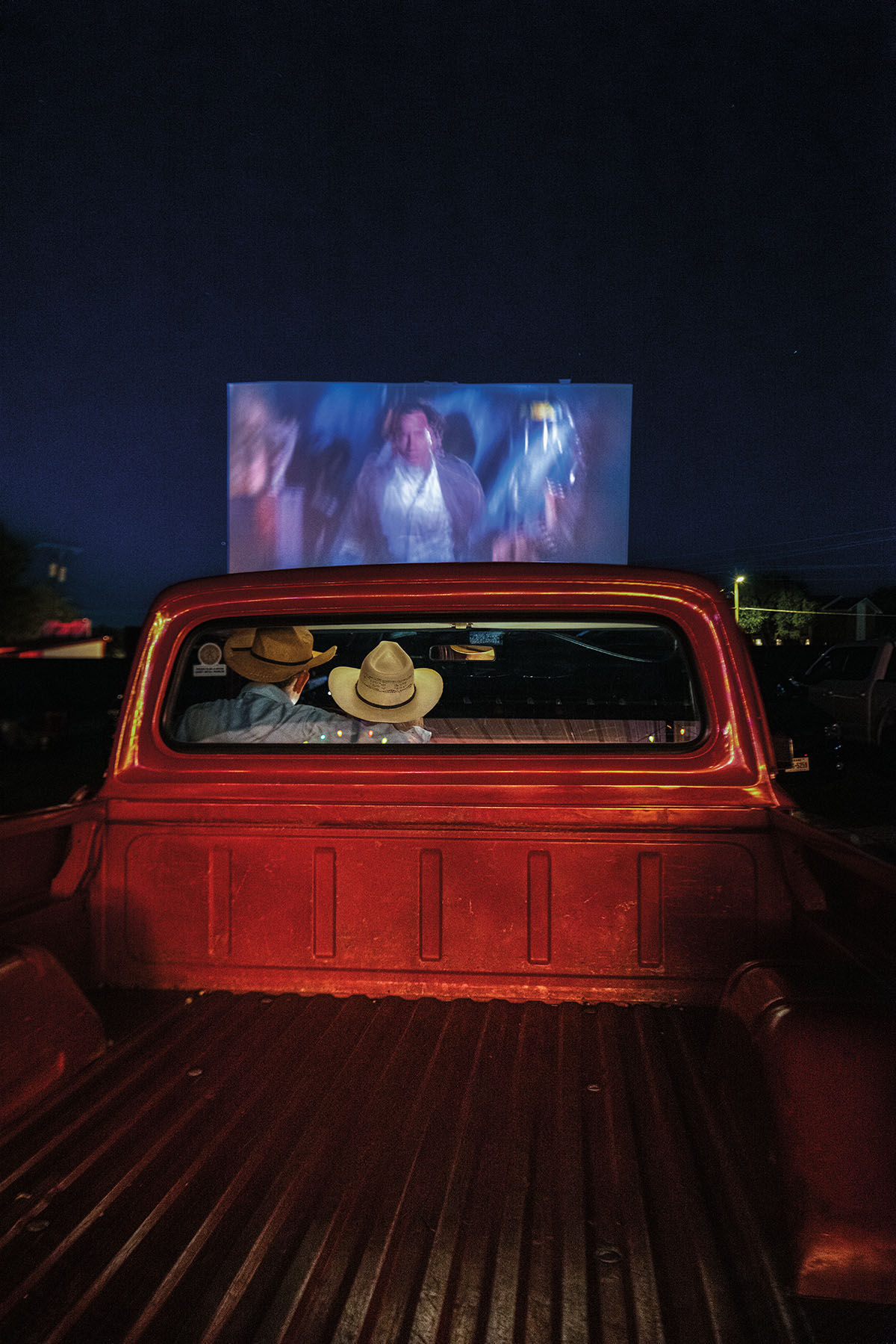 22 Trips to Elevate Your Year in Travel
Illustrations by Kelly Kennedy
A
As the calendar flips to a new year, we can't help but feel cautiously optimistic about 2022. The last two years have felt like a roller coaster ride, plunging us into isolation, then offering a glimpse of normalcy before swerving into uncertainty once more. But here we stand, blinking into a new horizon. The sun is just rising. The paths are clearer. And we're ready to hit the road (while following destination-recommended COVID protocols, of course). We're excited to explore new attractions—like a revitalized park in downtown Austin—and revisit old favorites, like oyster shacks on the coast and high school football games on Friday nights. Lest the possibilities overwhelm, we've curated 22 bucket-list items to make the most of your year in travel. Time to hit the road.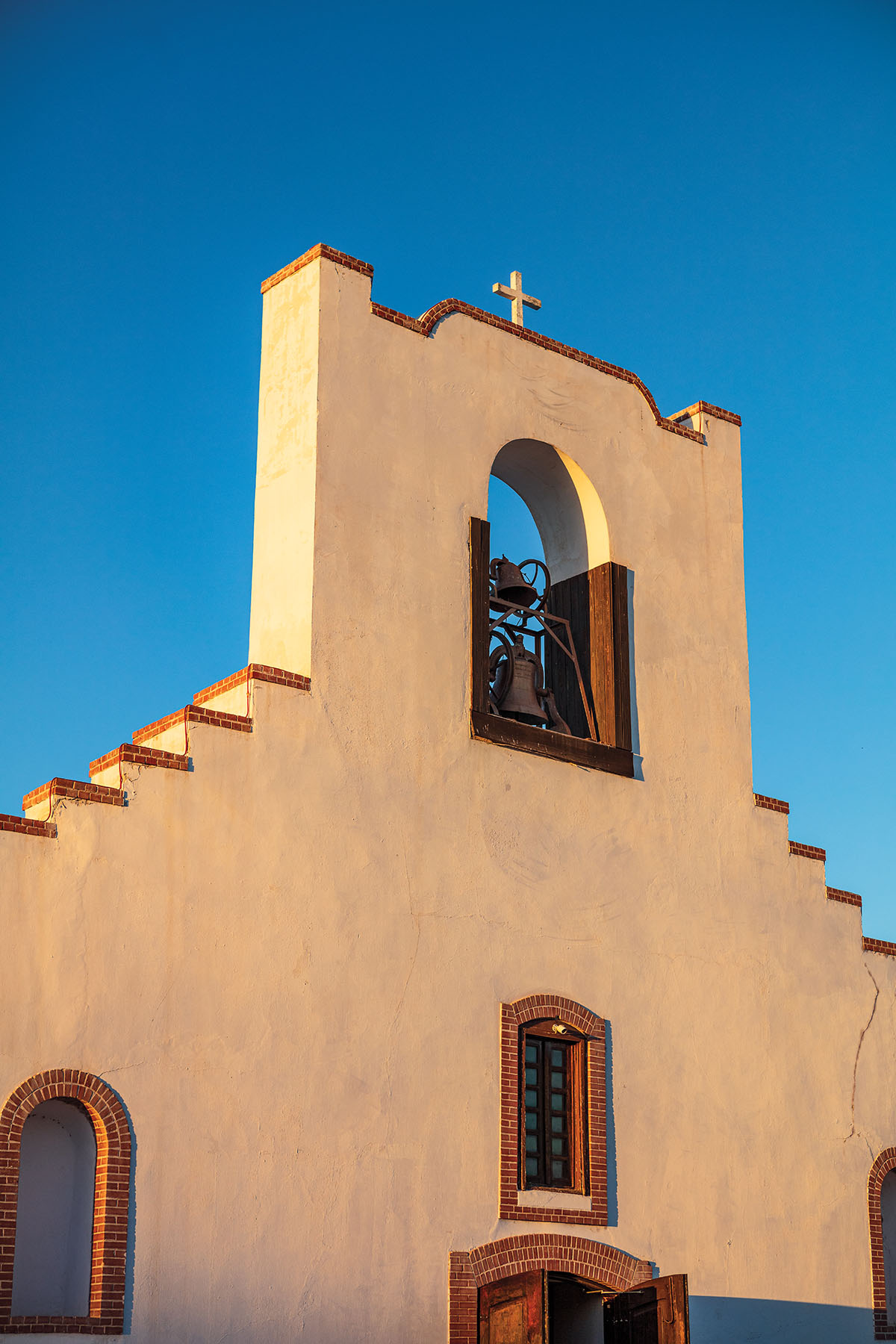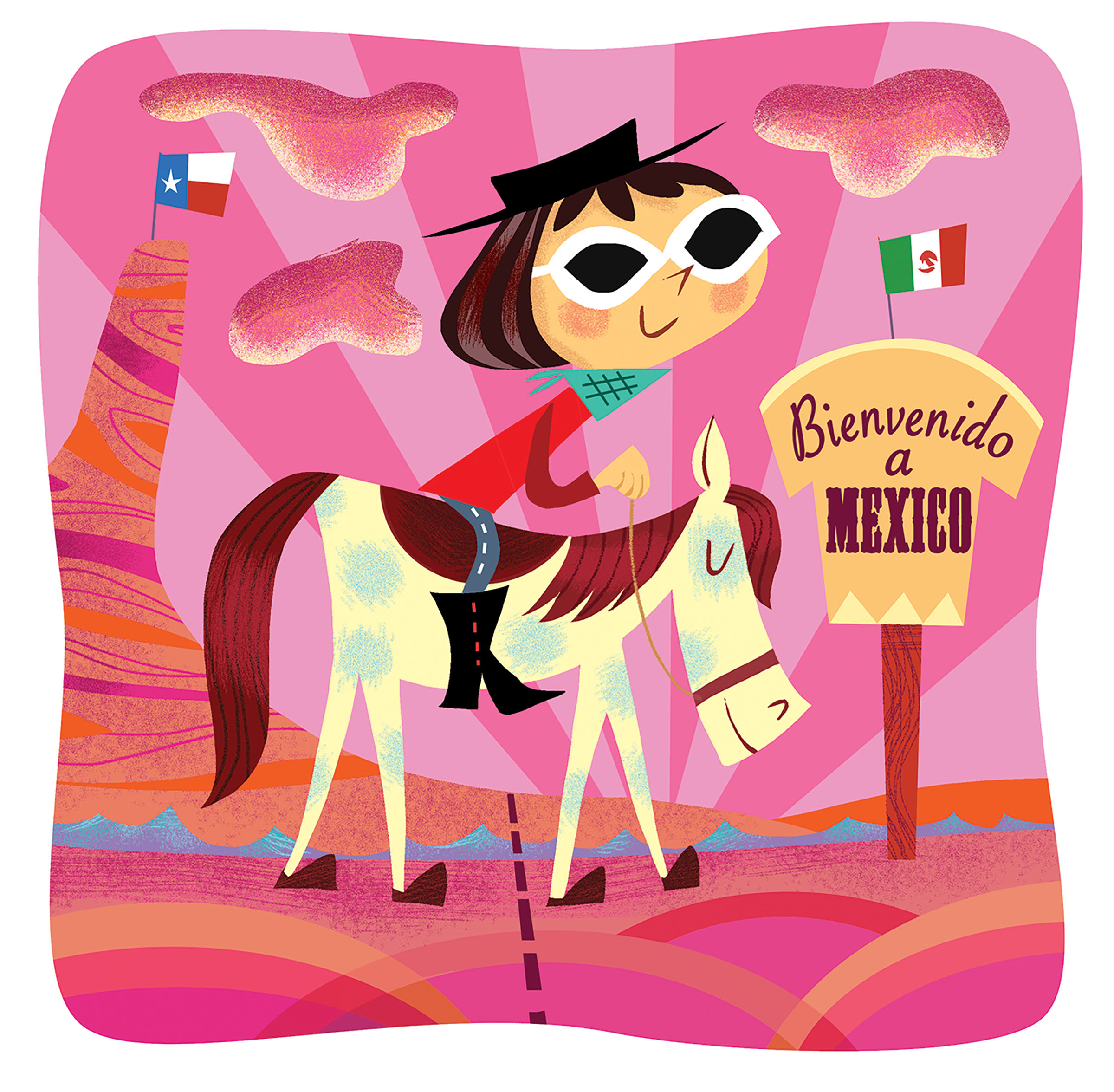 Rediscover Boquillas
When the pandemic started, the federal government closed the international crossing between Big Bend National Park and the Mexican village of Boquillas. Twenty months later, the Boquillas Crossing reopened, allowing park visitors to cross with a passport and $3 entry fee. The quaint town of 300, which depends almost entirely on tourism, was hit hard by the closing, though local outfitter Boquillas Adventures raised money to help provide some relief. Now that the crossing is open, regular traffic will hopefully help the hamlet bounce back financially. The Boquillas International Ferry offers boat rides across the Rio Grande. From the shoreline, visitors can walk into town or hire a burro for a few extra dollars. Residents sell artisan goods, and Boquillas Adventures offers tours by canoe, foot, or truck. For refreshment, Boquillas Restaurant and José Falcon's serve lunch and margaritas. A few hours spent exploring Boquillas and taking in the views of the Rio Grande and the Chisos and Del Carmen mountain ranges creates an indelible experience. boquillas.org
—Joe Nick Patoski
Drive the El Paso Mission Trail
Everyone remembers the Alamo, but did you know Texas' two oldest missions—Ysleta (founded in 1680) and Socorro (founded in 1682)—are a five-minute drive apart in far West Texas? Both missions—along with the San Elizario Presidio and Chapel—are on a 9-mile stretch of road just outside El Paso. From March through November, on the third Sunday of each month, the San Elizario Historic District Association hosts the Mission Trail Art Market. visitelpasomissiontrail.com
—Roberto José Andrade Franco
See Live Music at Austin's Waterloo Park
After a decade of extensive redesigning, Waterloo Park in downtown now features 11 acres of green space with trails, gardens, and the striking Moody Amphitheater. The outdoor venue, which debuted in August with shows by Austin blues musician Gary Clark Jr., can accommodate up to 5,000 guests. In addition to musical performances, yoga and fitness classes, and art and cultural festivals, other events are constantly being added to the calendar. 550 E. 12th St., Austin. waterloogreenway.org
—ire'ne lara silva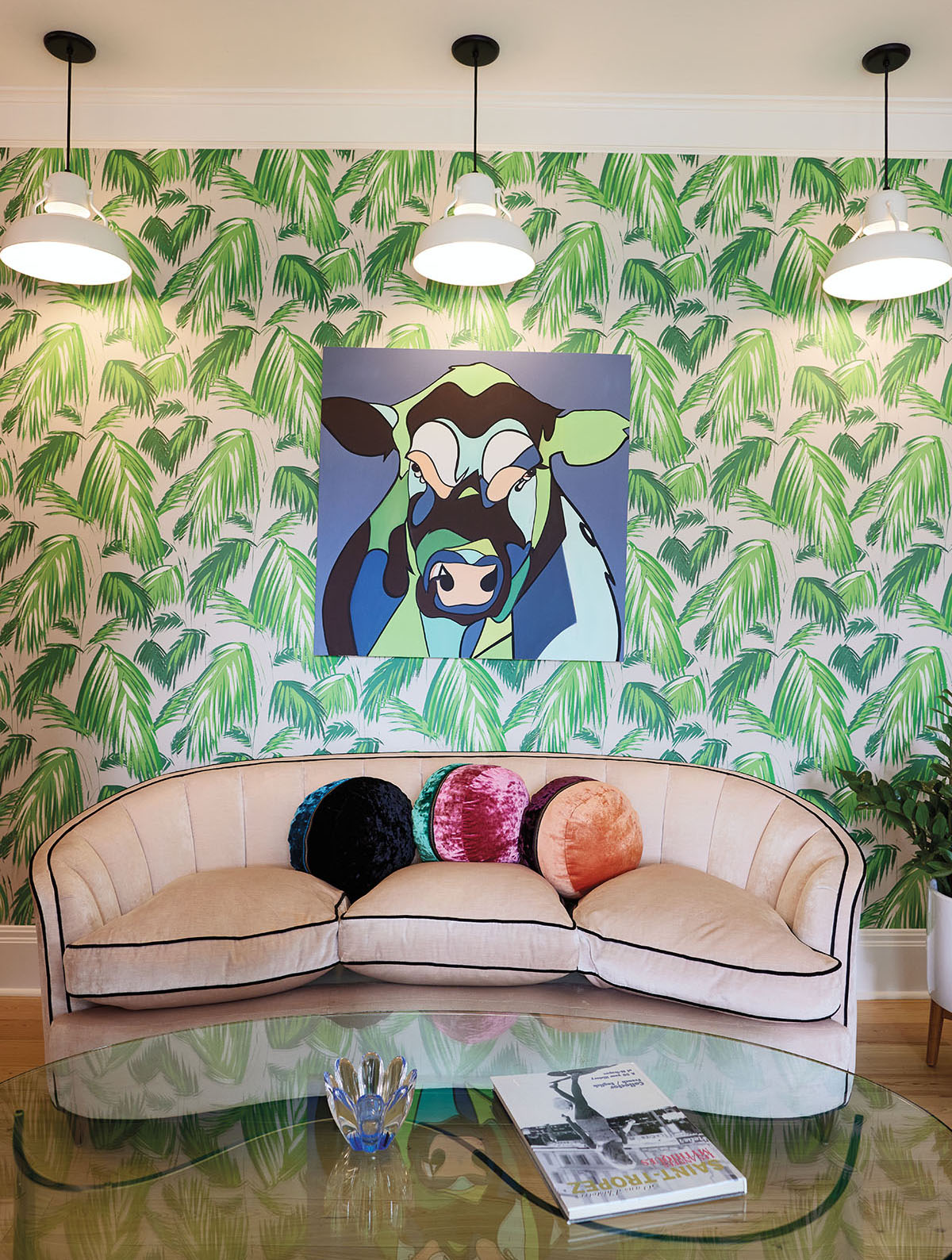 Spend the Night in Round Top
A host of creative new sleeping quarters makes the Texas antiques capital even more inviting. There's funky shipping container hotel The FlopHouze; gorgeous multi-cabin property The Vintage; and farmhouse-turned-boutique-hotel The Frenchie. Because the University of Texas' nearby theater program, Shakespeare at Winedale, had its 50th anniversary derailed by COVID-19, the celebration of the Bard will be grand come July and August. flophouze.com; thevintageroundtop.com; thefrenchieguesthouses.com
—Clayton Maxwell
The Frenchie in Round Top. Photo by Nathan Lindstrom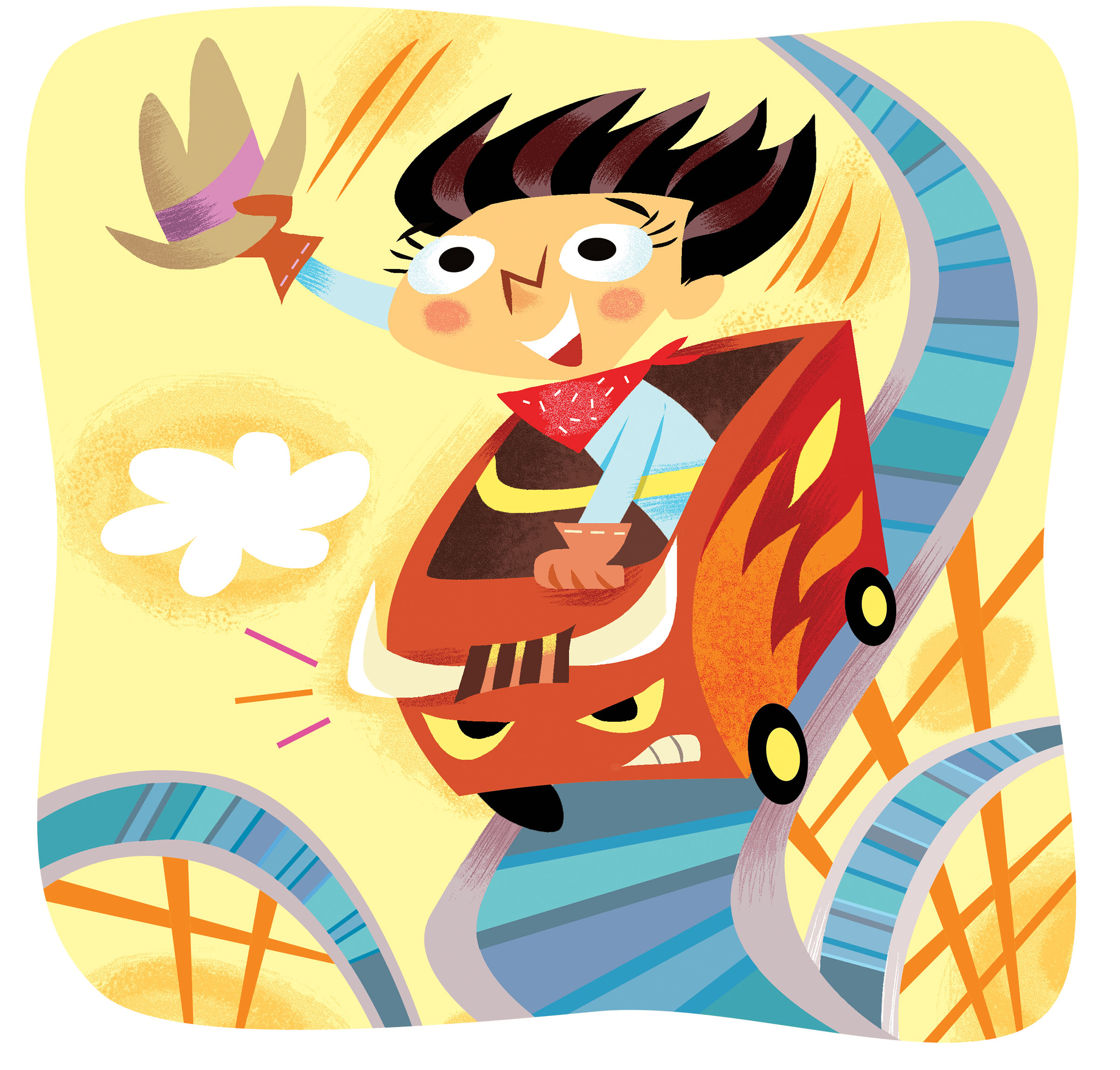 Ride Coasters at Local Amusement Parks
Roller coasters are more fun at indie amusement parks. The Mouse Trap at Wonderland in Amarillo, the Sandstorm at Joyland in Lubbock, and the Boardwalk Bullet at the Kemah Boardwalk are hidden pleasures as well as genuine thrill rides. The Switchback coaster at ZDT's in Seguin is the only reverse wooden shuttle coaster in the world. —JNP
Stay At Fredericksburg's Swankiest Hotel
Set to open this summer, boutique hotel The Albert, located on Fredericksburg's Main Street, serves notice of a whole new level of hospitality in town. Named for the late Albert Keidel, an architect and historical preservationist whose family once owned the property, the hotel's metal-and-glass exterior intertwines around four late-19th-century limestone, brick, and wood structures. With 110 guest rooms, a spa, three restaurants, two bars, a pool, and an events center, The Albert is a sleek, contemporary lodging signaling a rising level of sophistication and popularity for the historic German village. 242 E. Main St., Fredericksburg. alberthotel.com —JNP
Catch a Flick at a Drive-In
Across the state, Texas is flush with drive-in movie theaters. When indoor theaters were shuttered due to COVID-19, drive-ins became a refuge and enjoyed a resurgence in popularity. The Mission Marquee in San Antonio is an old-school drive-in revamped into a community hub with a free family movie series and farmers market; Stars-n-Stripes Theatre in Lubbock dishes out yummy nostalgia at its accompanying '50s Café; and The Brazos Drive-In in Granbury has been continuously running since it first opened in 1952. Now's the time to break the Netflix habit, hop behind the wheel, and watch a reel beneath the stars. missionmarquee.com; driveinusa.com/lubbock; brazosdrivein.com —CM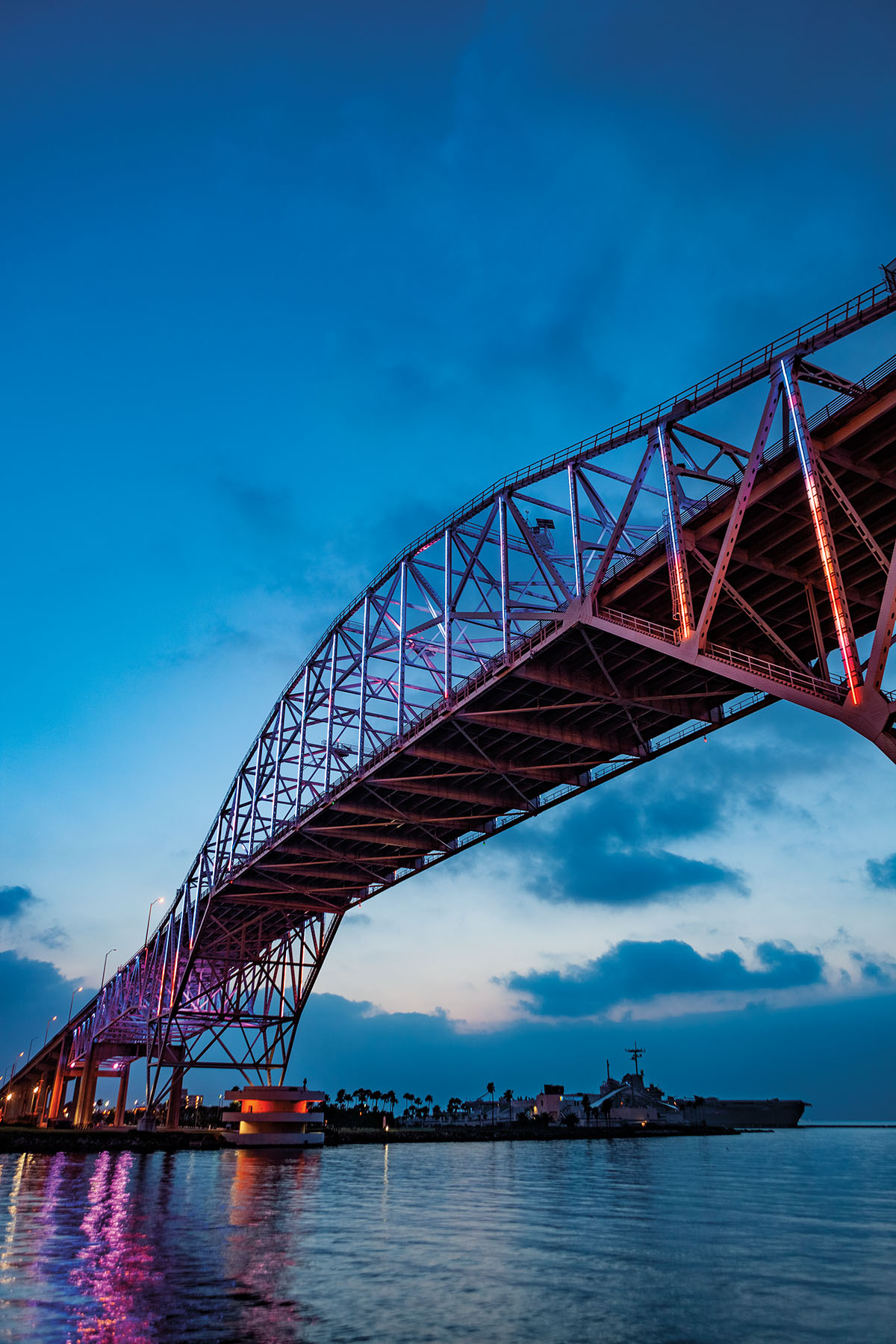 Cross the Great Bridges of Texas
Pontists, unite! See and drive Texas' biggest spans, each one an engineering marvel and a thrill to cross: Rainbow Bridge in Port Neches, the Fred Hartman Bridge near Baytown, the Harbor Bridge in Corpus Christi, Queen Isabella Causeway linking South Padre to the mainland, and the Pecos High Bridge on US 90, situated 270 feet above the Pecos River west of Comstock.
—JNP
Pictured: Harbor Bridge, photo by Kenny Braun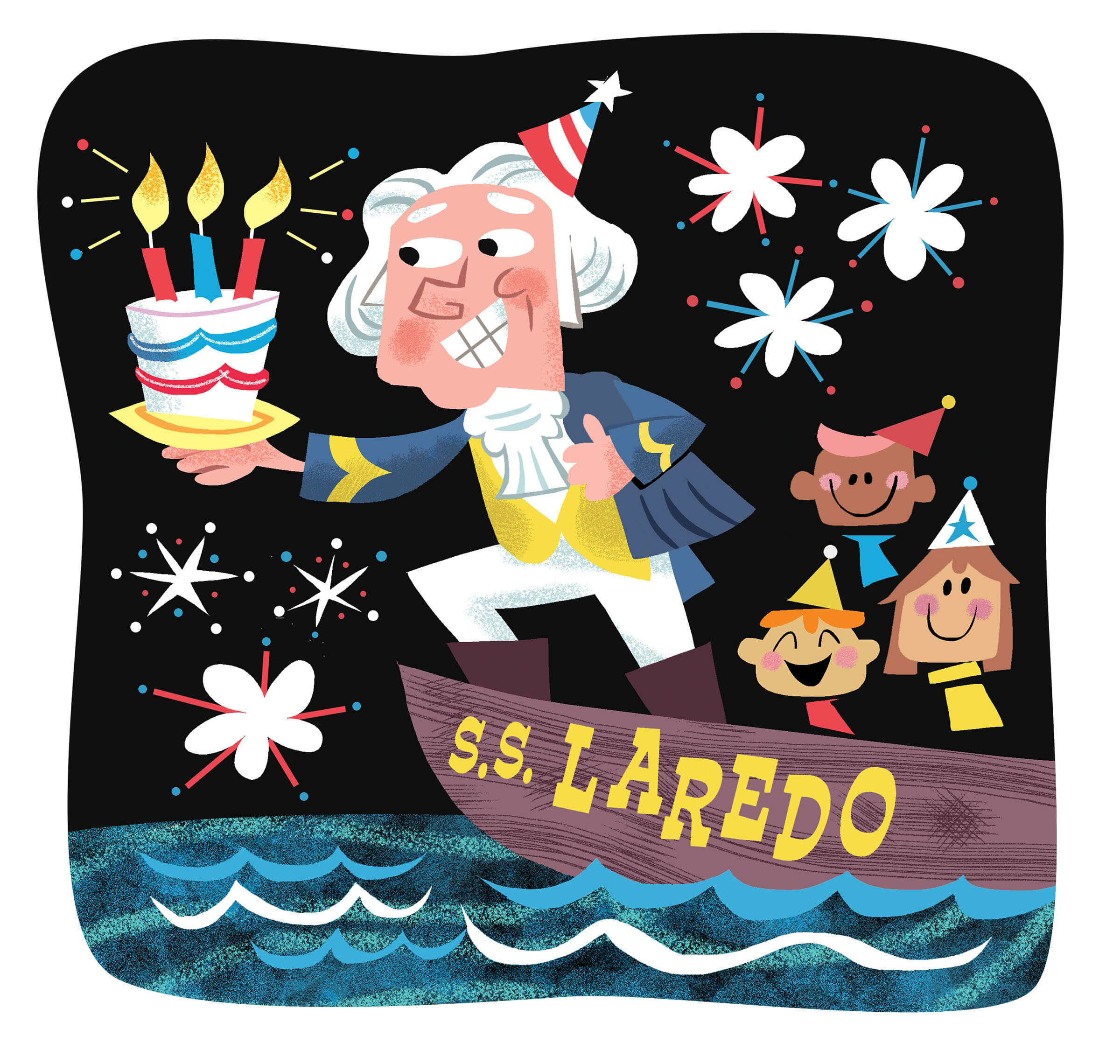 Celebrate George Washington's Birthday in Laredo
No one celebrates George Washington's birthday like Laredo. Before the pandemic forced the event's cancelation in 2021, the city had been holding a party every year for decades. Receiving its state charter in 1923, the event began as a way for residents at the edge of the country to celebrate what they considered the most American of holidays. And every year since then, from mid-January to mid-February, Laredo has hosted a monthlong celebration in honor of the Feb. 22 birthday of the nation's first president. The Washington's Birthday Celebration Museum opens this year in La Posada Hotel, exhibiting a collection of memorabilia and costumes. wbcalaredo.org
—RJAF
Step into PreHistory on Matagorda Island
While we are blessed with miles of unspoiled beaches in Texas, the shores of Matagorda Island Wildlife Management Area are on a whole other level. The only way to get there is via your own boat or by arranging a charter in Port O'Connor—the chamber of commerce recommends captain Sledge Parker of Hammertime Guide Service, and solo operators Larry Wheeler and Kirk Morgan. While camping is permitted on the unpopulated island, you must bring in all supplies, including food and water. Your reward is a Zen-like 38 miles of beach hiking, beachcombing unhindered by competition save for shorebirds and the occasional coyote, low-risk skinny-dipping, and a total reset from modern life. tpwd.texas.gov
—John Nova Lomax
Dine at Chuy's in Van Horn
Every Texan should eat at Chuy's at least once. No, not the Austin-based national Tex-Mex chain—the other Chuy's, a small Mexican restaurant in Van Horn. It initially entered the national consciousness in the 1980s through John Madden, the Hall of Fame football coach and sportscaster. While making cross-country trips on Interstate 10 for games—he hates flying—Madden happened upon Chuy's and raved about the food during nationally televised games. Visit during football season, try the fajitas, and sit in Madden's old seat, right in front of the television. 1200 W. Broadway St., Van Horn.—RJAF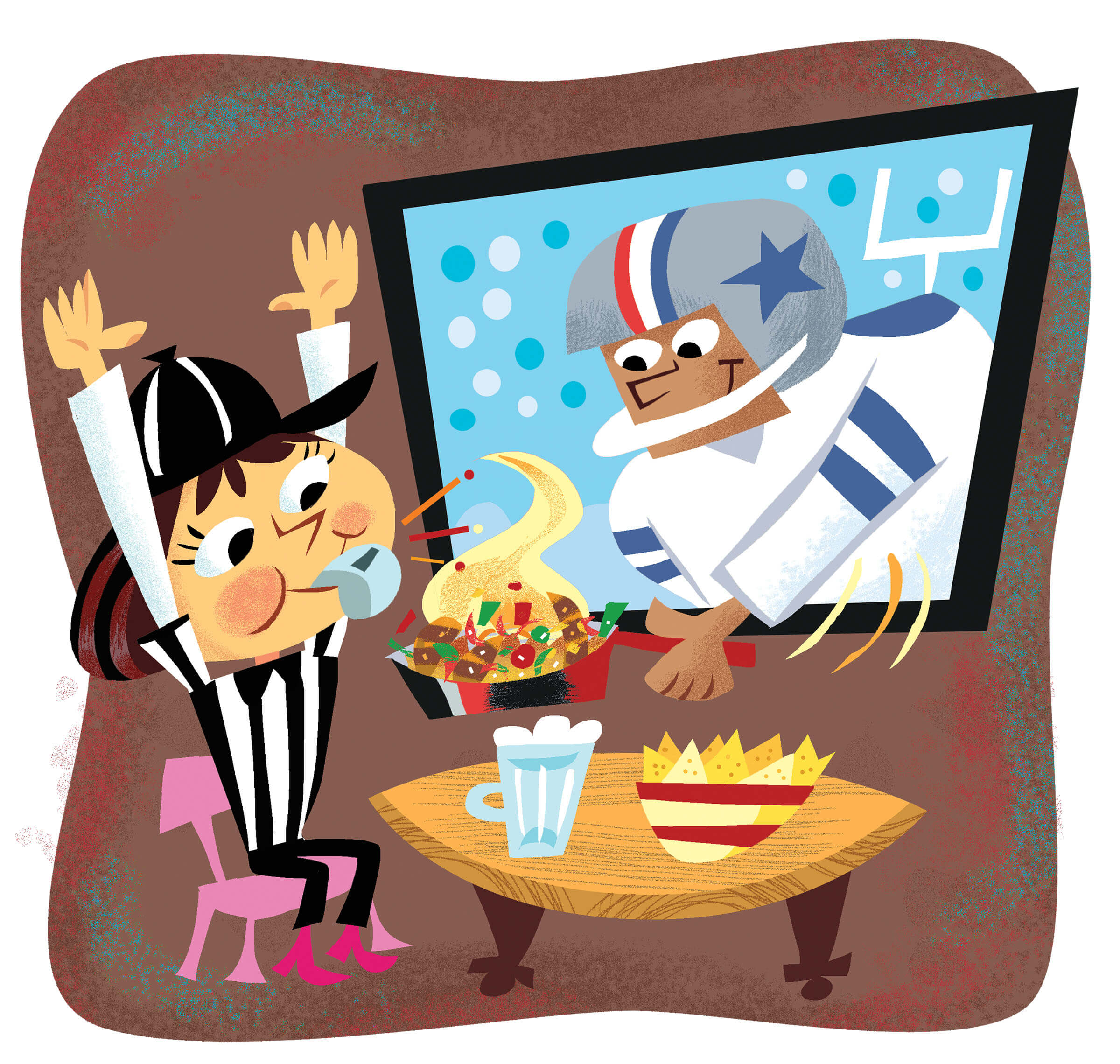 Go on a Foodie Tour of Downtown Brownsville
The blue-domed bell tower that reigns over downtown Brownsville's historic Market Square once again rings with life. Thanks to preservationists, young entrepreneurs, and the growth of nearby University of Texas-Rio Grande Valley, new eateries and cafés are waking up Brownsville's sleepy downtown. Highlights include Terras Urban Mexican Kitchen, Dodici Pizza and Wine, Las Ramblas Cocktail Lounge, and 7th and Park bike shop and café. terrasurbankitchen.com; dodicipizza.com; lasramblaslounge.com; seventhandpark.com
—CM
Pictured: Terras Urban Mexican Kitchen, photo by Theresa DiMenno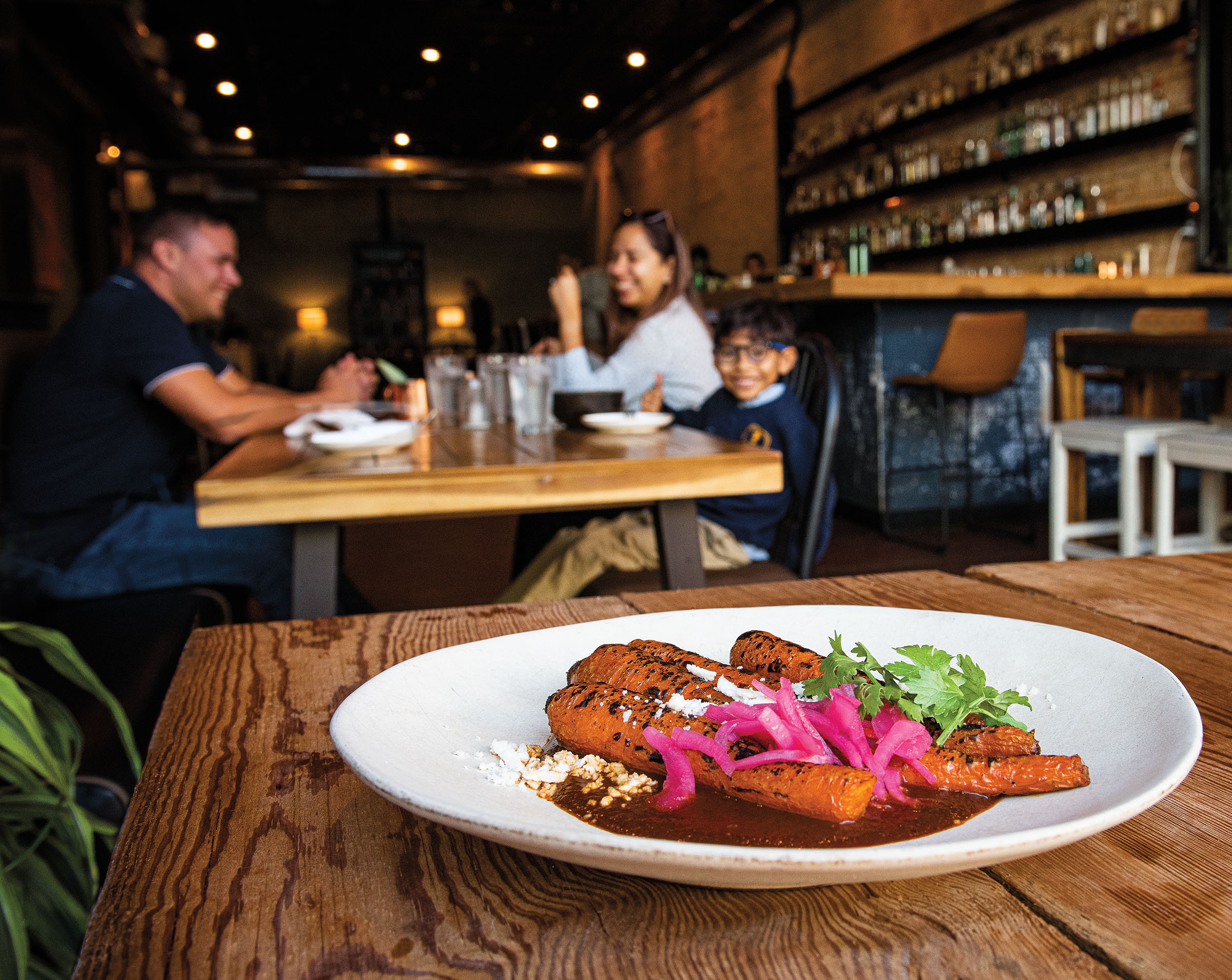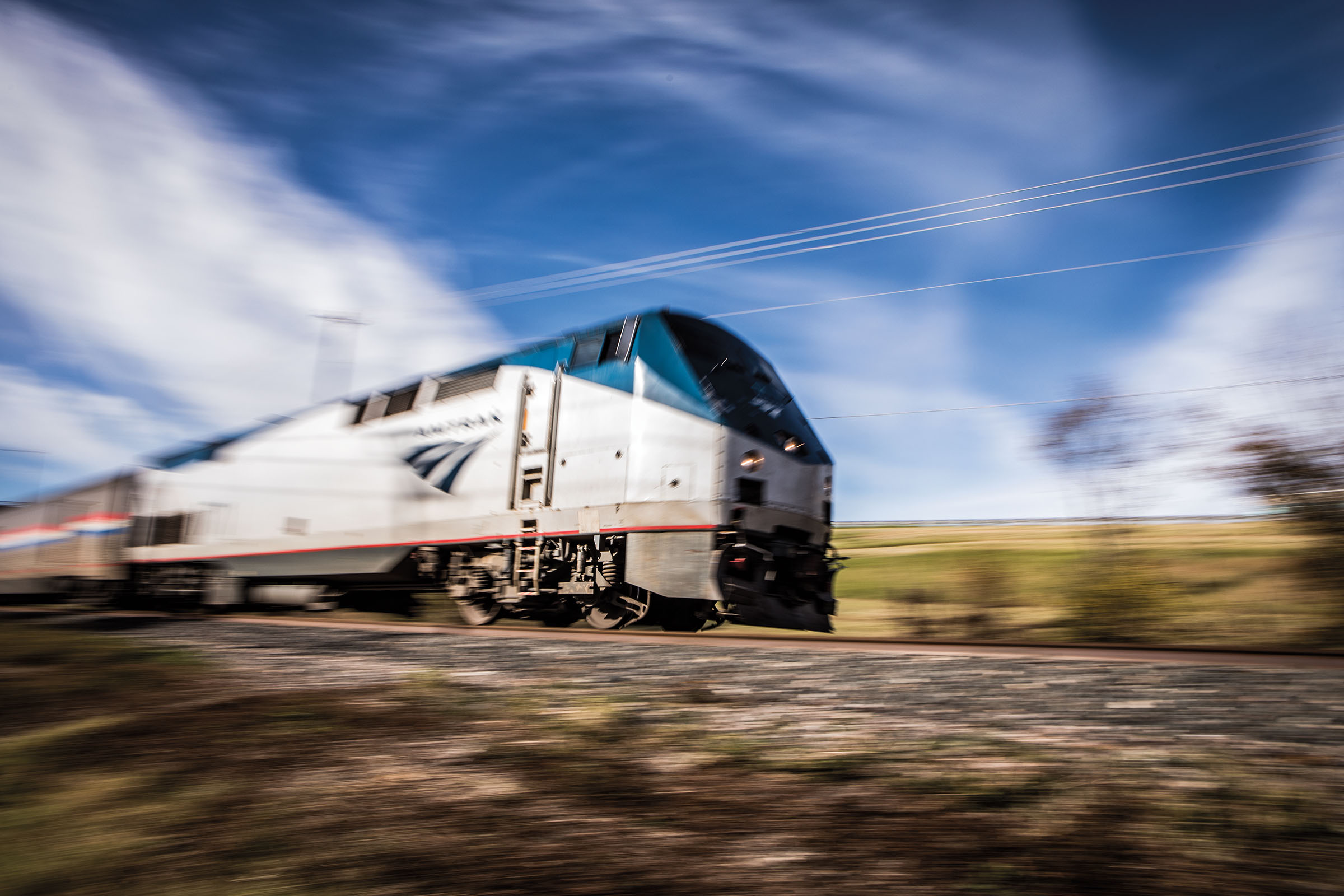 Fine Dine on the Texas Eagle
Long live the Amtrak dining car! The Texas Eagle Amtrak route, which extends from Chicago to Los Angeles, offers a rare chance to savor a flat-iron steak and bottle of wine while speeding through Texas during the San Antonio to Los Angeles leg. Many East Coast Amtrak routes said goodbye to dining cars in late 2019, and their riders must eat premade, boxed meals. But on the Texas Eagle—which costs as little as $19 for a trip from San Antonio to Dallas—white tablecloth dining rides on. Catch it while you can. amtrak.com
—CM
Photo by Kenny Braun
Visit Pancho Villa's El Paso
Pancho Villa, the Mexican revolutionary, lived in El Paso during the early 1910s while plotting his revolt. He'd often eat ice cream at what was once Elite Confectionary—now a CVS on the corner of Texas Avenue and North Mesa Street. While it's no longer a scoop shop, you can still buy a cold treat in the grocery section of the pharmacy. For more history, stroll two blocks to the Caples Building, which was once the headquarters of the provisional Mexican government. Across the street is a building that was once the Acme Saloon, where outlaw and folk hero John Wesley Hardin was shot dead. 201 N. Mesa St., El Paso. —RJAF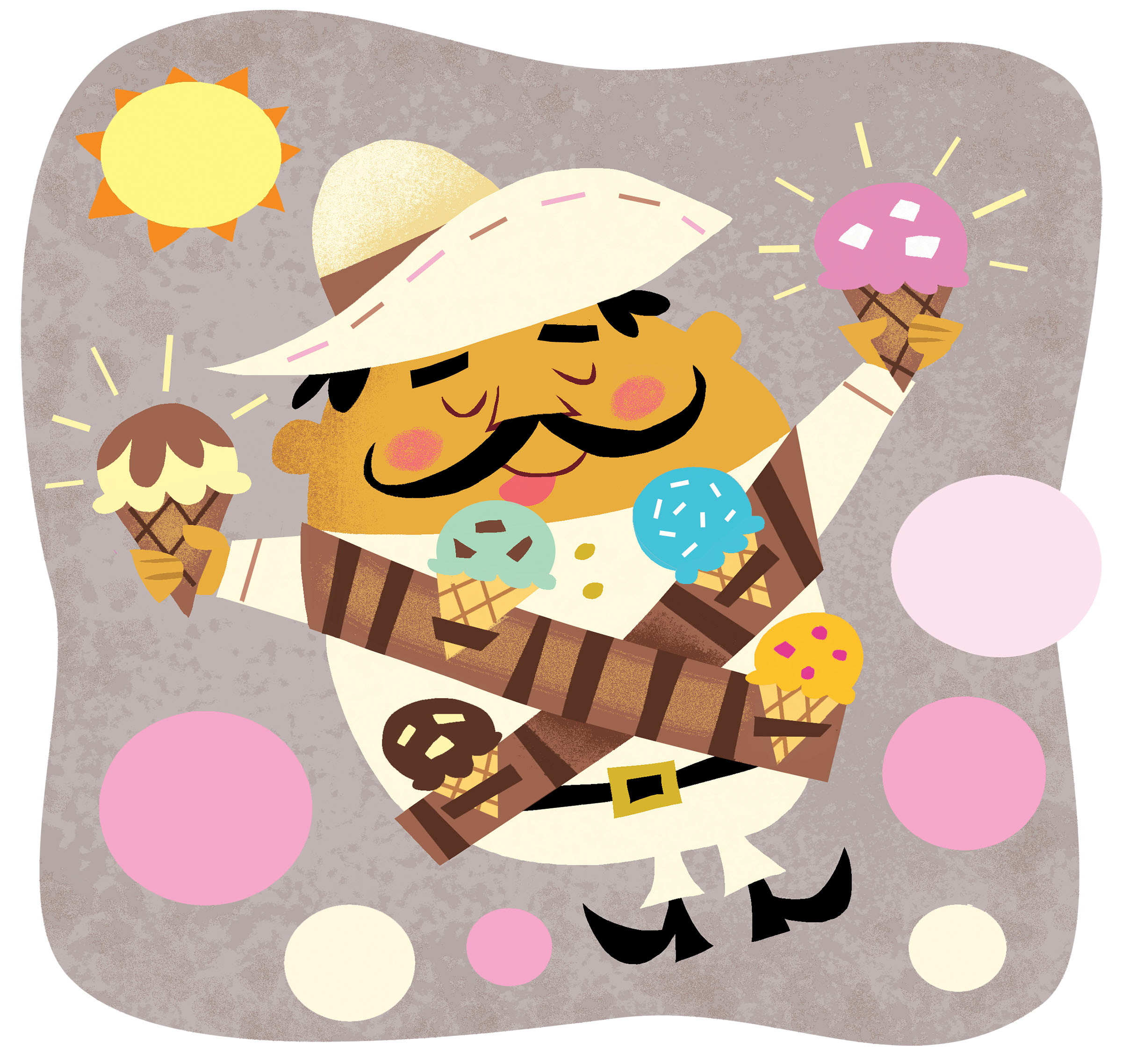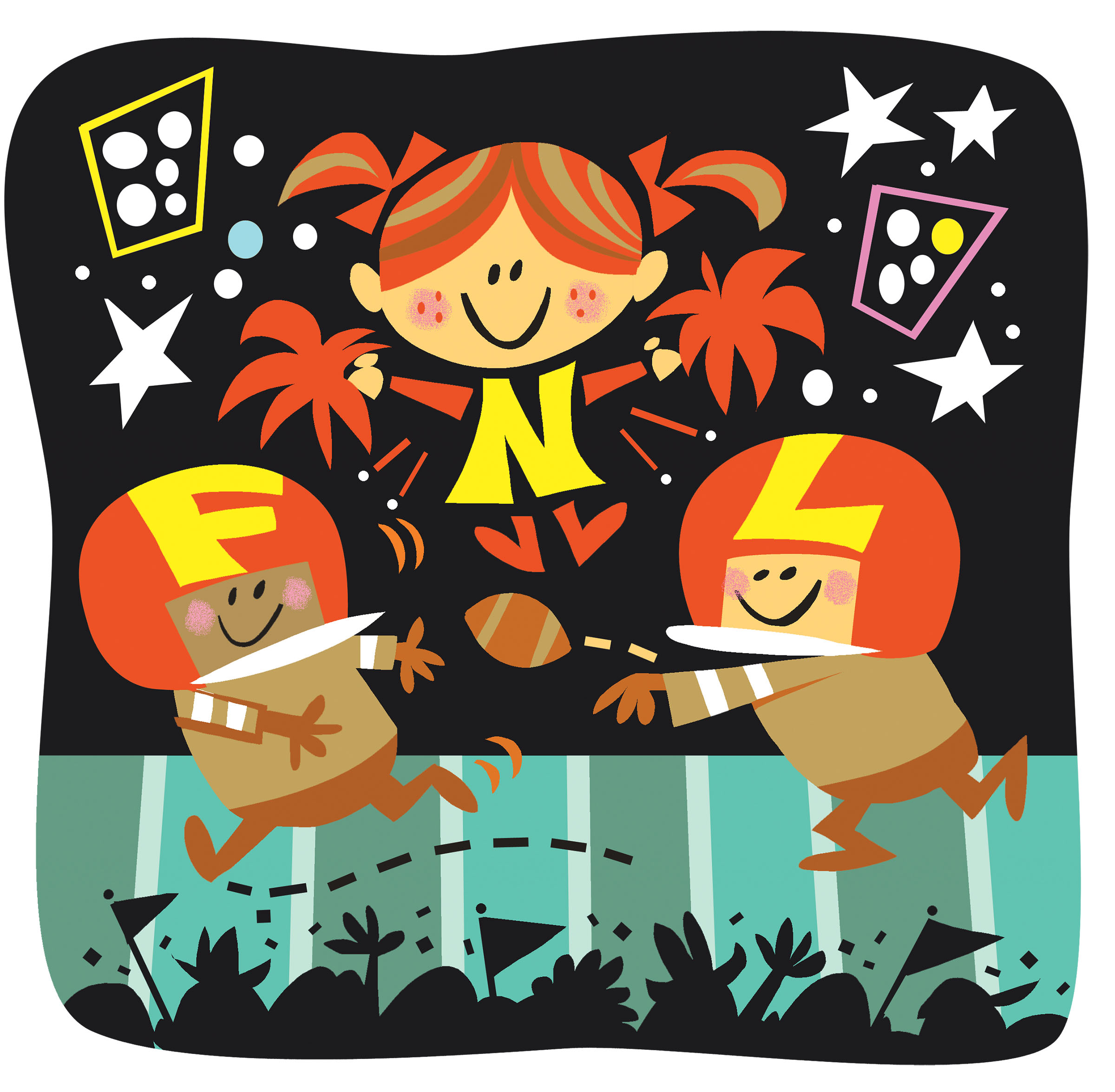 Bask in the Friday Night Lights
Away from the mercenary nature of professional football, you can still see the sport played in its pure essence at more than 1,200 high school stadiums across the state. These range from state-of-the-art facilities in the wealthy suburbs of Houston and Dallas to quaint gems of West Texas—most notably, "the Pit" in tiny Sanderson. There are heated rivalries to take part in, like Longview vs. Marshall, Bay City vs. El Campo, or Brownwood vs. Stephenville. Or you could seek out the most promising talents at lauded programs like Lake Travis, outside of Austin, where you can watch the next Baker Mayfield. The venerable Dave Campbell's Texas Football website can help you plan your trip. texasfootball.com —JNL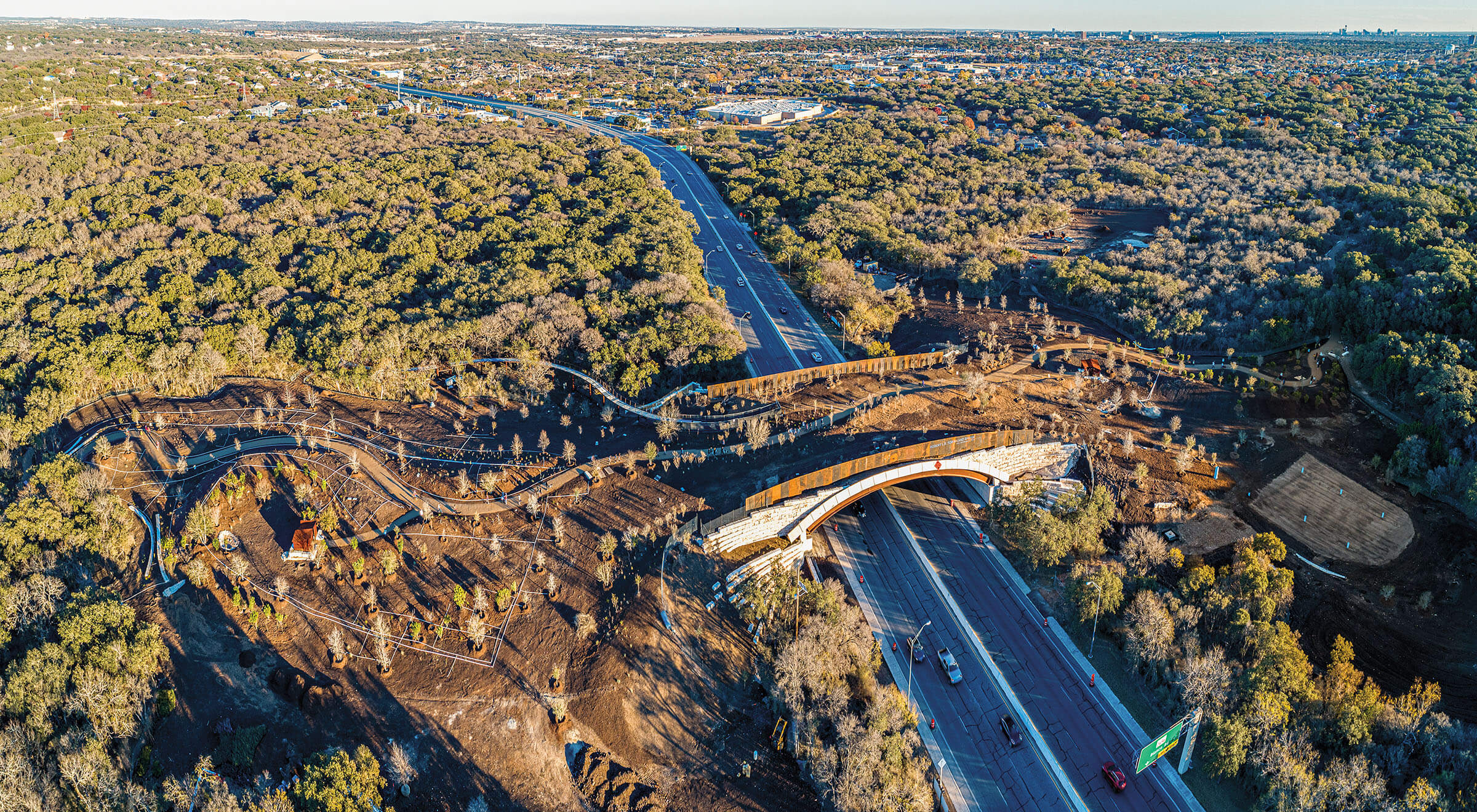 Immerse Yourself in Nature in San Antonio
Completed in December 2020, the largest land bridge in the United States—the Robert L.B. Tobin Land Bridge in San Antonio—connects two parts of the 330-acre Phil Hardberger Park that had been divided by Wurzbach Parkway, allowing humans and animals to safely cross. Visitors can also enjoy an elevated skywalk through the serene treetop canopy, 7.5 miles of trails, a butterfly garden, playgrounds, and basketball courts. A calendar of guided tours and educational offerings is available online. 13203 Blanco Road, San Antonio. philhardbergerpark.org/land-bridge —ils
Tour the Painted Churches
The painted churches of the Czech-German belt between San Antonio and Houston are famous for their ornate Old-World artistry, and there is no better opportunity to visit any of them than St. Mary's Feast of the Assumption Day on Aug. 15. With some 5,000 annual attendees flocking to the church grounds in Praha, the town's population of 25 explodes, mostly with former residents and their descendants returning to their roots. The 166-year-old feast—also known as Pražská Pout, or Prague Fair—returns after being canceled due to COVID with fare like fried chicken and Praha stew, games like horseshoes and bingo, live polka, and beer. 618 N. Main St., Schulenburg. 979-743-4514; schulenburgchamber.org/painted-churches-tour
—JNL
Pictured: St. Mary's Catholic Church of the Assumption of the Blessed Virgin Marye, photo by Tom McCarthy Jr.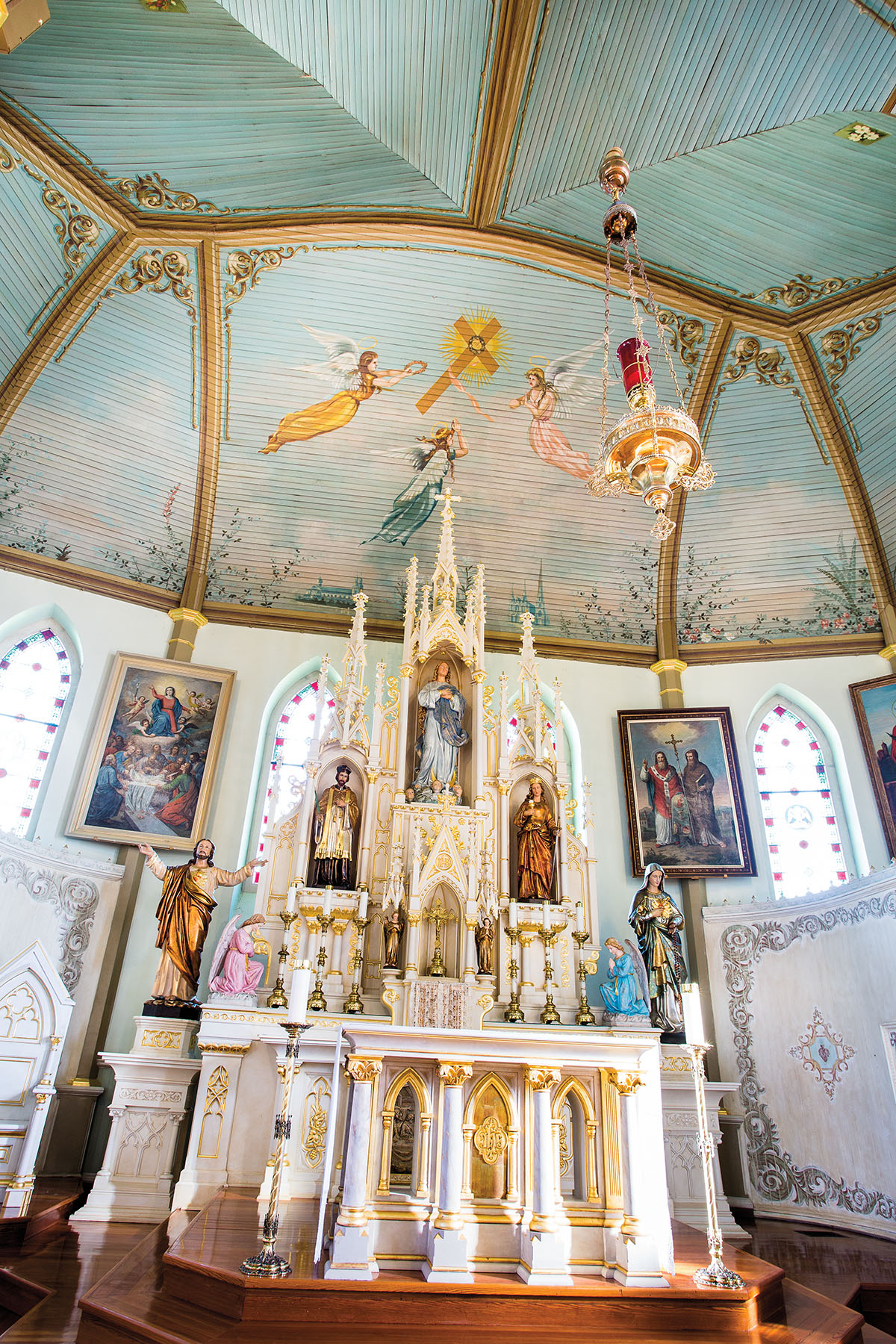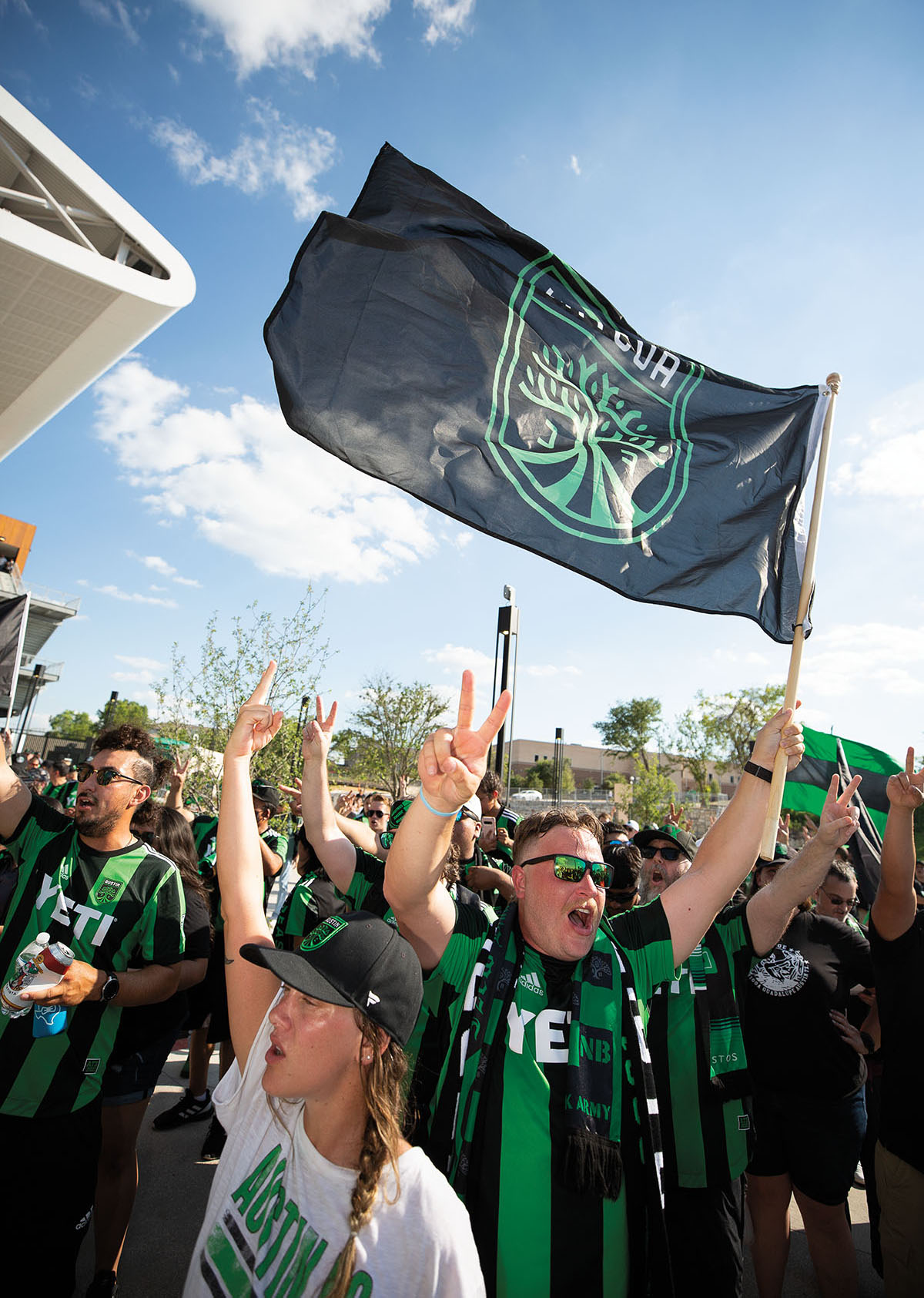 Cheer on Austin FC
Texas is having its own Ted Lasso moment as Austin FC, the capital city's Major League Soccer team that launched in 2021 and is co-owned by Matthew McConaughey, lights up the state's professional soccer scene. On game night, Austin's new Q2 Stadium is an electric-green hive of dedicated fans, shouting "Listos!" (Ready!) and other chants for the home team, which also goes by the name Los Verdes. With more losses than wins in its inaugural season, which lasted from May to November, the team has room to grow. Dallas and Houston also have MLS teams, meaning Texas soccer fans are primed to score. austinfc.com
—CM
Austin FC fans, photo by Erich Schlegel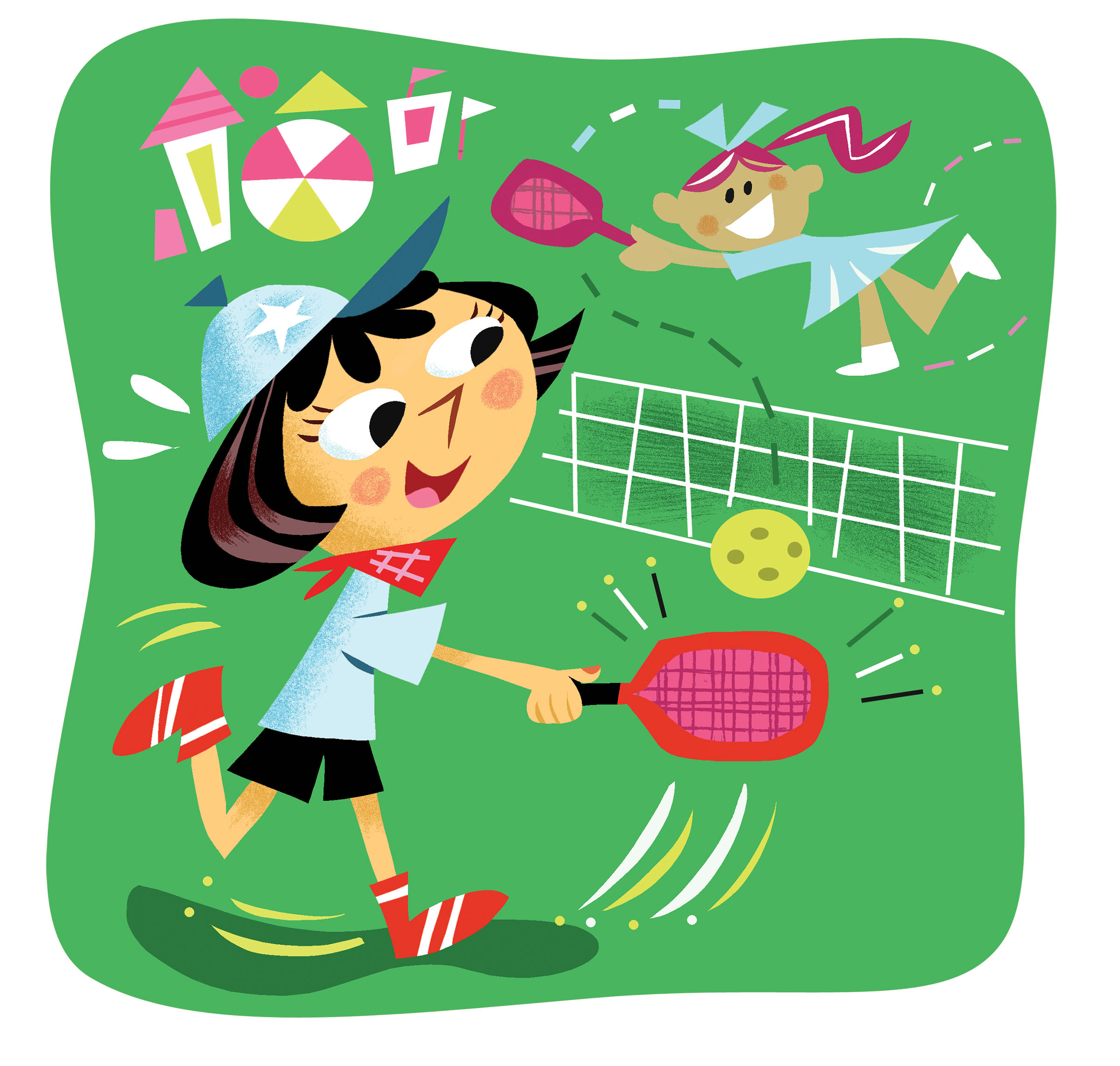 Play Pickleball
It's time to paddle up and see why everyone from Gen Z Zoomers to Baby Boomers has gone nuts for pickleball. The easy-to-learn, easy-on-the-body sport is a combination of tennis, pingpong, and badminton, and it grew over 21% in the U.S. last year. In San Antonio, Chicken-n-Pickle—a venue with pickleball courts and a restaurant—brings in the crowds; and in Austin, The Pickle Ranch, a 13-acre park, opened in late 2021 with pickleball courts, bocce ball, food trucks, and live music. Chicken-n-Pickle, 5215 UTSA Blvd., San Antonio. chickennpickle.com. Austin Pickle Ranch, 9110 Bluff Springs Road, Austin. austinpickleranch.com.
—CM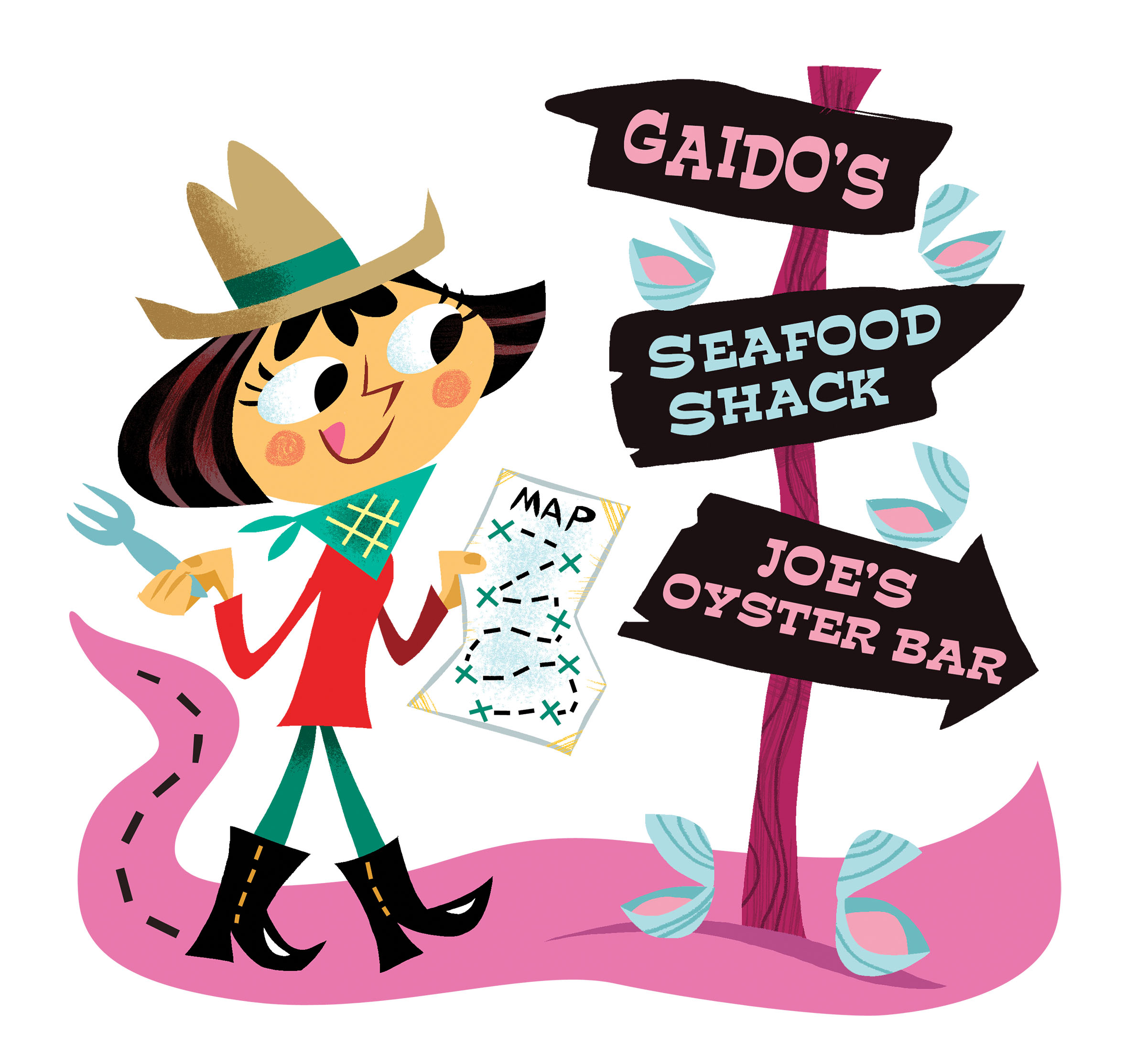 Eat Oysters from Every Texas Bay
Instead of identifying all oysters culled from Texas as "Gulf oysters," there's been a campaign to give the oysters appellations based on their respective bays. Where they specifically come from causes different tastes, salinity, and textures. For a wide selection from many Texas bays, try Gaido's seafood restaurant in Galveston. Another option is to map a trail and hit up favorite local spots, starting with the Seafood Shack in Bridge City near Sabine Lake and ending at Joe's Oyster Bar in Port Isabel on the Laguna Madre. —JNP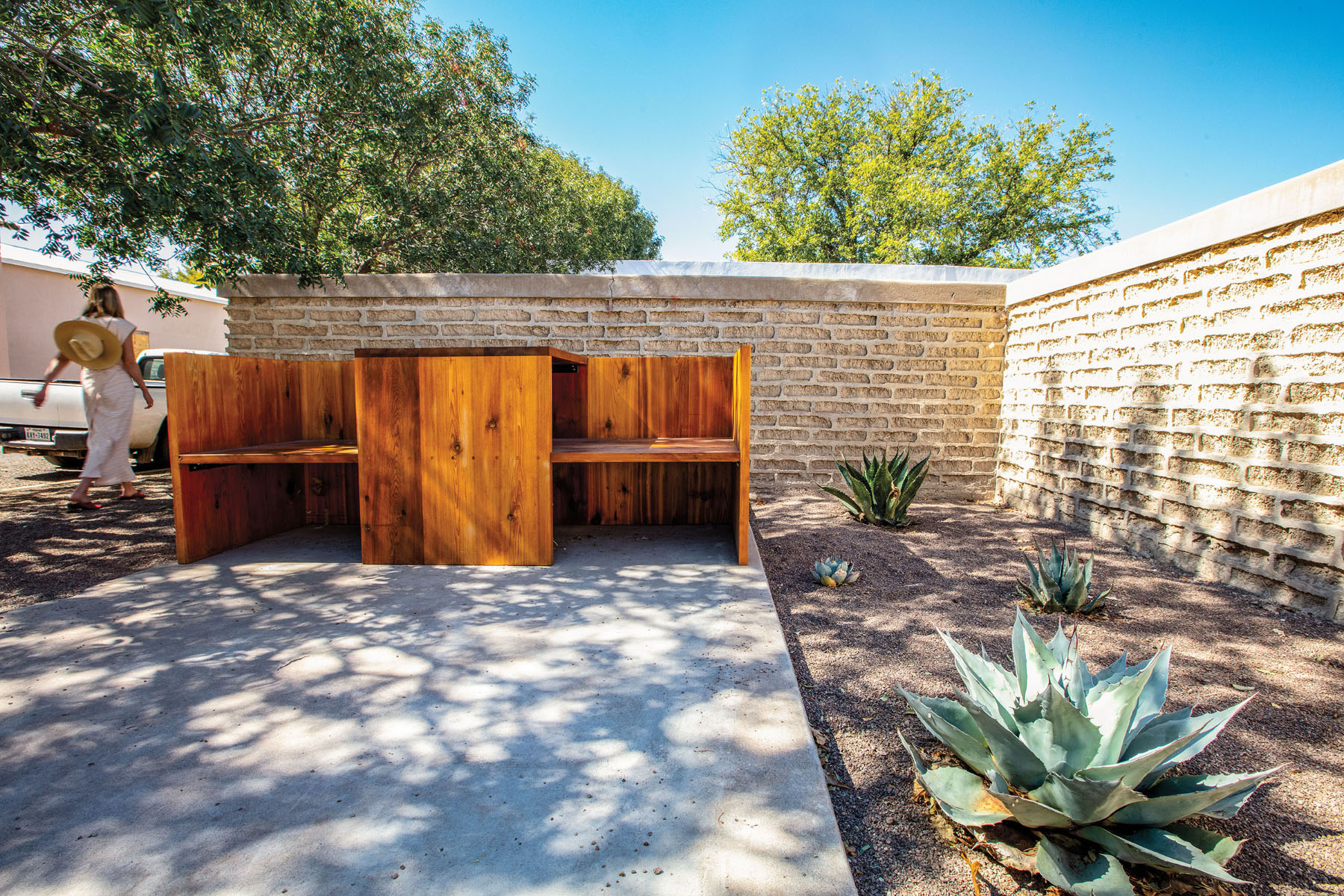 MediTate at the Agave Garden in Marfa
Featuring more than 20 species of agave plants native to the Trans-Pecos region, the Agave Garden in downtown Marfa also highlights two benches originally designed by the late Marfa-based artist Donald Judd. The result is a contemplative space to enjoy Agave ovatifolias and Agave lechuguillas. Visit during the annual Agave Festival (June 16-19) when Marfa celebrates the plant through food, film, music, and spirits. West Oak Street between Highland and Austin streets, Marfa.
agavemarfa.com
—ils
Photo by E. Dan Klepper
Take a Cocktail To-Go in San Antonio
When the pandemic began and Texas restaurants were struggling to make ends meet, the state government temporarily allowed dining establishments to sell cocktails, wine, and beer to-go. In May 2021, it became a permanent law, opening a world of opportunities for those who like to enjoy craft drinks in the comfort of their own homes. There's much to be discovered in San Antonio's burgeoning beverage scene. Of course, many of these restaurants are atmospheric, so you may decide to grab a seat and stick around. Try the S'Peach'Less cocktail from Bar 1919, a creamy yet refreshing concoction made with peach, blackberry liqueur, gin, and fresh lime and ginger; or the Fowl Play from Esquire Tavern, a shandy that blends an IPA beer with tequila, Aperol, and grapefruit. Bar 1919, 1420 S. Alamo St., Suite 001, San Antonio. Esquire Tavern, 155 E. Commerce St., San Antonio. bar1919.com; esquiretavern-sa.com —ils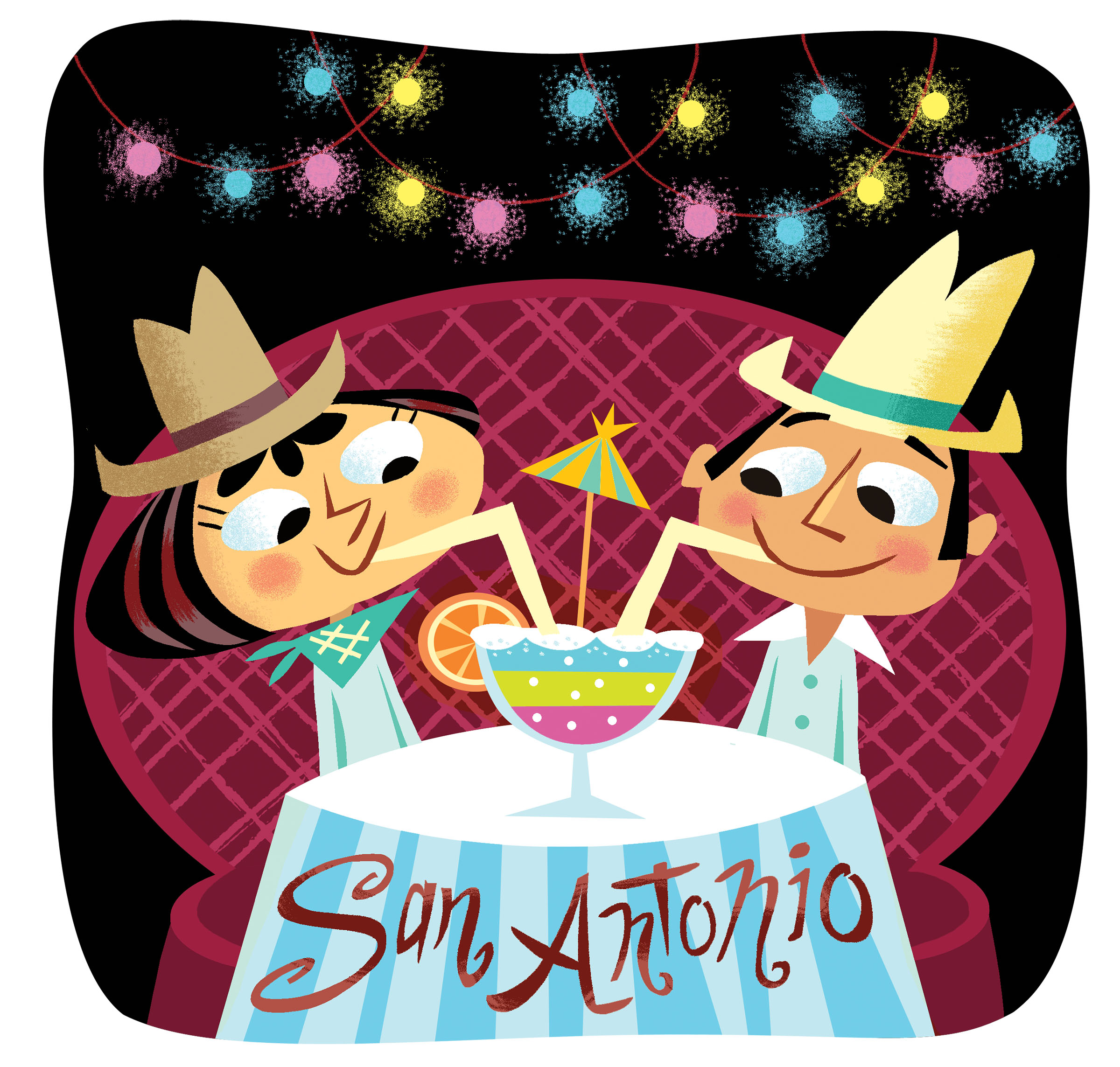 From the January 2022 issue