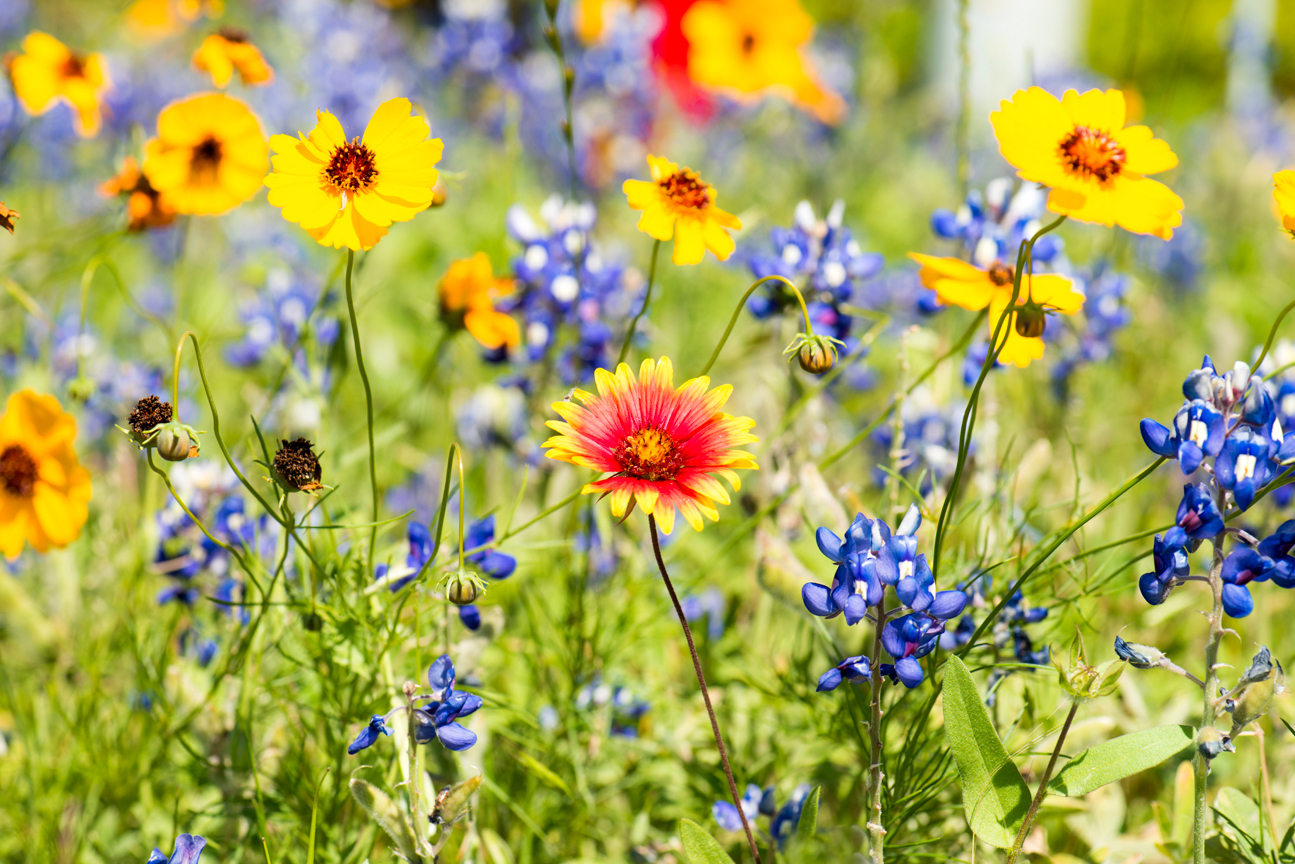 Don't mind the cold. Spring has sprung in Texas, with wildflower season getting an early pop this year following months of wet and dreary weather.
The above average rainfall Texas got in the fall and winter months, coupled with unseasonably warm temperatures, will translate to a rather impressive wildflower season, said Andrea DeLong-Amaya, director of horticulture at the Lady Bird Johnson Wildflower Center in Austin.
The state's iconic bluebonnets were already seen sprouting in Austin as early as three weeks ago, along with delicate pink redbuds and grape-colored Texas mountain laurels, some of the more than 5,000 species of wildflowers in the state now flaunting their blooms.
DeLong-Amaya said last summer's drought may also have been a boon to Texas wildflowers this year, as dry conditions kill off many of the plants that normally compete with wildflowers, leading to a showier season overall.
"The other strange thing that has happened for us, because it has been so warm, there are some things that never stopped blooming like Texas lantana," she said. "I had a report that someone saw some goldeneyes that were blooming in the winter. That's a little unusual."
The ideal time to behold wildflowers in their entire splendor is in April. But keep in mind, since bluebonnet season in particular got an early start this year, it will peak earlier, too. If you're trying to snap a picture in a dazzling field of indigo to post to your Instagram feed, you may want to head out in March, when DeLong-Amaya said the best blooms will likely be spotted.
She recommends a drive along the Willow City Loop north of Fredericksburg or a visit to Mason and Burnet counties in Central Texas, which always deliver an a stunning display of wildflowers. Or consider heading east toward Independence to get a glimpse of some Sandyland bluebonnets. With their all-blue flutes, they are as impressive as their Texas bluebonnet counterparts.
DeLong-Amaya urged people to be careful taking photos in the fields of wildflowers along Texas roadsides, especially with small kids in tow. She said to consider visiting one of Texas's many state parks, which are colored this time of year with plentiful spring blooms.
According to the experts, if the region continues getting rain like it has been and it doesn't get too hot, May and June could also be good months to see wildflowers. If you can't wait until March, head to South Texas as wildflowers bloom first in the southern part of the state and pop up later in the spring as you travel north. So if you're running late, set your sights on Dallas. You can always visit the wildflower center in south Austin, too, to find a diverse array of wildflowers from across the state in one spot.