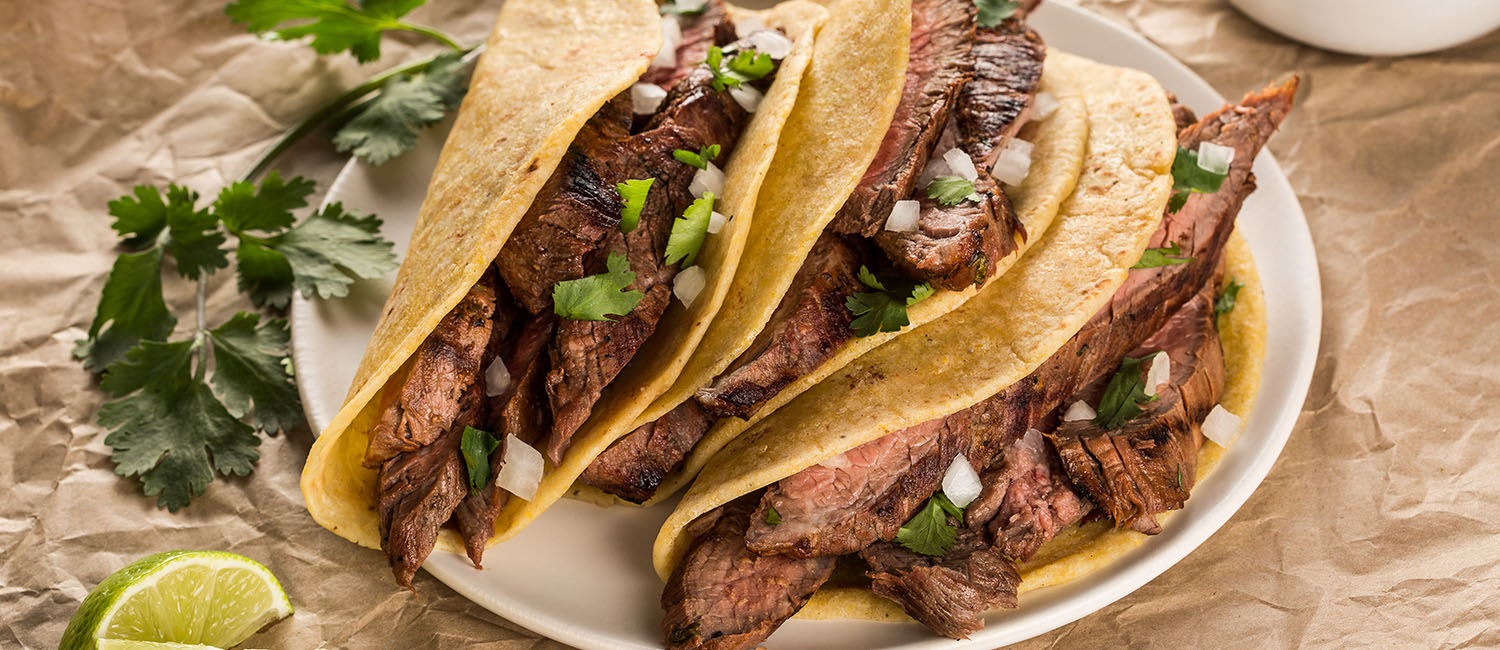 Makes 4 Servings
Ingredients
2 pounds Flank Steak
1/4 cup silver tequila
2 tablespoon low sodium soy sauce
2 cloves garlic, minced
1 lime, juiced
1/4 cup orange juice
1/4 cup olive oil
1 teaspoon Kosher salt
1/2 teaspoon ground black pepper
1 jalapeño pepper, ribs and seeds removed, finely chopped
1 shallot, finely chopped
2 tablespoon cilantro, chopped
16 corn tortillas
Toppings: Minced white onion, chopped cilantro. Optional toppings: cojita cheese, lime wedges, pico de gallo (recipe follows)
Pico de Gallo (Yields 2 Cups)
4 tomatoes, seeded and chopped
1/2 cup red onion, chopped
2 green onions, white and green parts, thinly sliced
1 jalapeño pepper, ribs and seeds removed, minced
1/4 cup cilantro, chopped
2 garlic cloves, minced
1 lime, juiced
1/4 cup extra-virgin olive oil
1 teaspoon Kosher salt
Preparation
Place tequila, soy sauce, garlic, lime juice, orange juice, olive oil, salt, black pepper, jalapeño pepper, shallot and cilantro in a freezer proof zip top bag. Add flank steak. Seal and marinate 6 hours to overnight in the refrigerator.
Preheat an outdoor grill to 400°F. Remove steak from marinade. Grill for 7 – 10 minutes per side, turning once, until desired internal temperature. Remove the steak, rest for 5 minutes to allow the juices to redistribute. Thinly slice the steak across the grain on a diagonal.
Warm the tortillas for 30 seconds on each side in a dry skillet or on the grill.
Combine pico de gallo ingredients in mixing bowl and toss thoroughly.
Stack 2 tortillas, add beef, toppings and lime juice if desired.
From the July 2017 issue