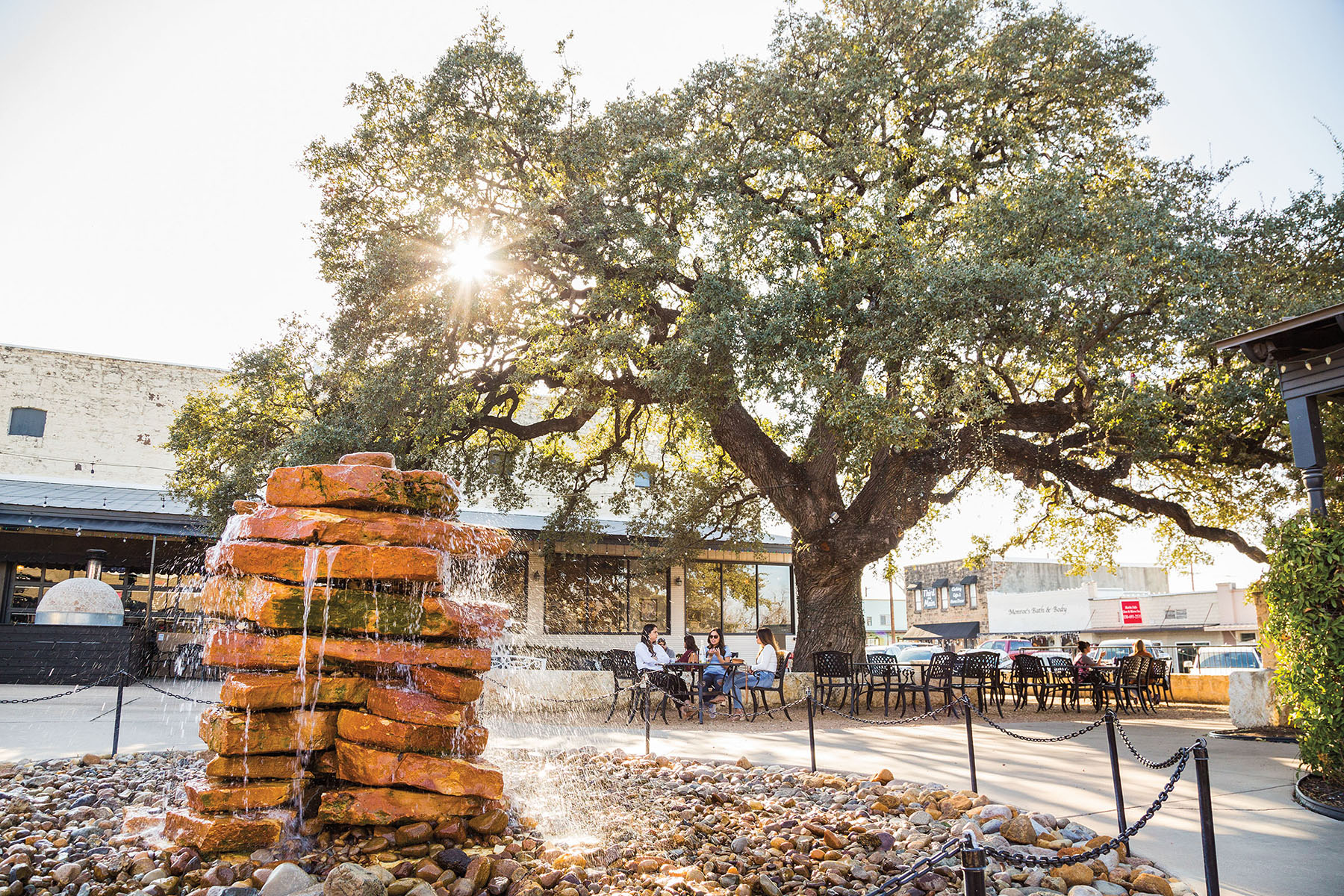 Travelers won't actually see any waterfalls when visiting Marble Falls. The town's namesake cascade was submerged when the Colorado River was dammed in 1951 to create Lake Marble Falls. And the predominant rock isn't marble; it's granite. The native stone provided the building blocks for the construction of the Texas Capitol in the 1880s. Obviously, this Hill Country town knows how to make the most of things. Today, Marble Falls is a fast-growing community with an array of offerings to satisfy all sorts of weekend warriors. The walkable downtown harbors dozens of local shops, galleries, restaurants, and breweries, many with outdoor seating for patrons to enjoy the weather and people-watching. Anglers and water-skiers visit for Lake Marble Falls, nearby Inks Lake State Park offers camping and water sports, and Balcones Canyonlands National Wildlife Refuge is known for hiking and birdwatching. For a serious workout, Spider Mountain Bike Park and Reveille Peak Ranch offer challenging terrain for mountain biking and trail running.
Austin
1 hour
San Antonio
2 hours
Dallas
3.5 hours
Houston
4 hours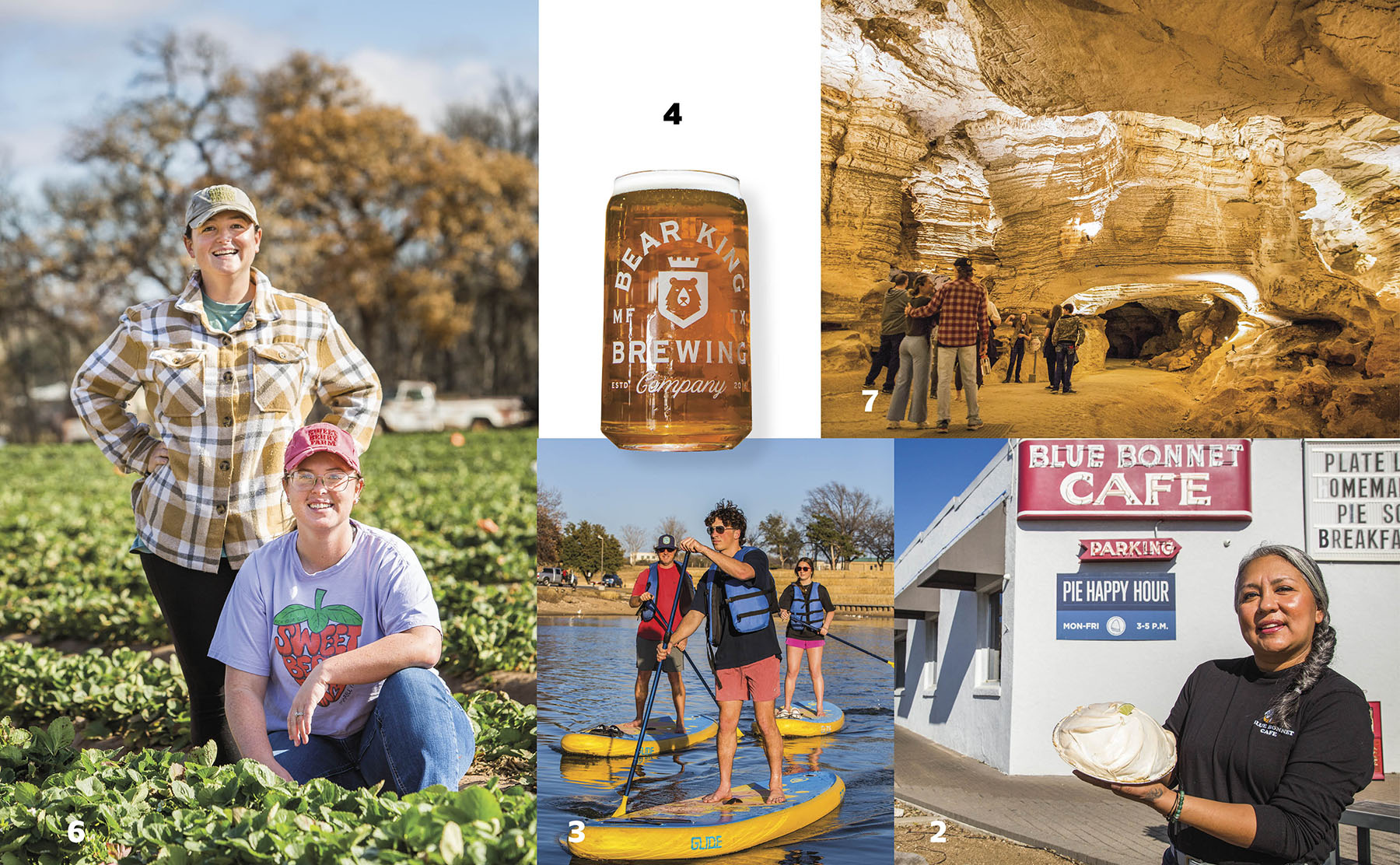 Stay

Eat

See

Learn

Shop

Drink

1 / McKenzie Guest House
On a quiet block off Main Street, this circa-1907 clapboard hotel building went through several iterations before a renovation in 2018. The lodging offers five spacious and well-appointed suites (starting at $200/night) with private kitchens and living spaces, and broad porches perfect for sitting a spell and enjoying the verdant gardens.

2 / Blue Bonnet Cafe
A destination for comfort food since 1929, this café packs in hungry customers daily 7 a.m.-8 p.m. (Sunday until 1:45 p.m.). The menu features homestyle cooking from pancakes to chicken and dumplings, along with racks of fresh-baked pies. The meringue is legendary. Don't be surprised if you have to wait for a table.

3 / Lake Marble Falls
This sheltered body of water at the heart of town provides a scenic setting for fishing, kayaking, and picnicking. Cast a line from shore or rent a kayak or stand-up paddleboard from Just Yakin' to paddle among granite boulders and along craggy cliffs. Lakeside Park offers a walking trail, picnic tables, and a swimming pool.


4 / Bear King Brewery
Choose from a dozen or so craft brews served at long picnic tables inside or on the covered patio. The beers come with quirky names, such as Monkey Bridge Hefeweizen and Lady May, a hazy pineapple IPA, but the flavors speak for themselves. The food menu includes tacos, salads, and burgers. Occasional live music puts the foam on top.

5 / Sculpture on Main
Since 2007, this outdoor public art program has placed diverse artworks along Main Street and a few side streets downtown. Permanent works include a bronze statue of country music great and former Marble Falls resident Floyd Tillman near the lake. Others are rotated each spring. New this year are two geometric sculptures by homegrown artist John Russo III.

6 / Sweet Berry Farm
At this farm 4 miles from town, you can pick your own strawberries, tulips, and ranunculi and take photos in the fields (check the website for bloom updates). Kids enjoy the pony rides, bounce house, and goat feeding. And you can't go wrong with a simple stroll through the grounds. Admission and parking are free.


7 / Longhorn Cavern State Park
The Civilian Conservation Corps built the entrance to this cavern, located 15 miles from town, in the 1930s. Tours cover a mile, following an ancient riverbed. Guides point out formations like Queen's Throne and spin tales of the cave's history as an outlaw hideout and underground dance hall.

8 / Fiesta Winery
The Baxter-McCoury family uses Hill Country and High Plains grapes to make about 40 different wines, ranging from dry reds and whites to semisweets and sweets, including sparkling and dessert wines. At the location on Main Street, relax in the tasting room or take a glass of your favorite outside to sip beneath a giant oak tree.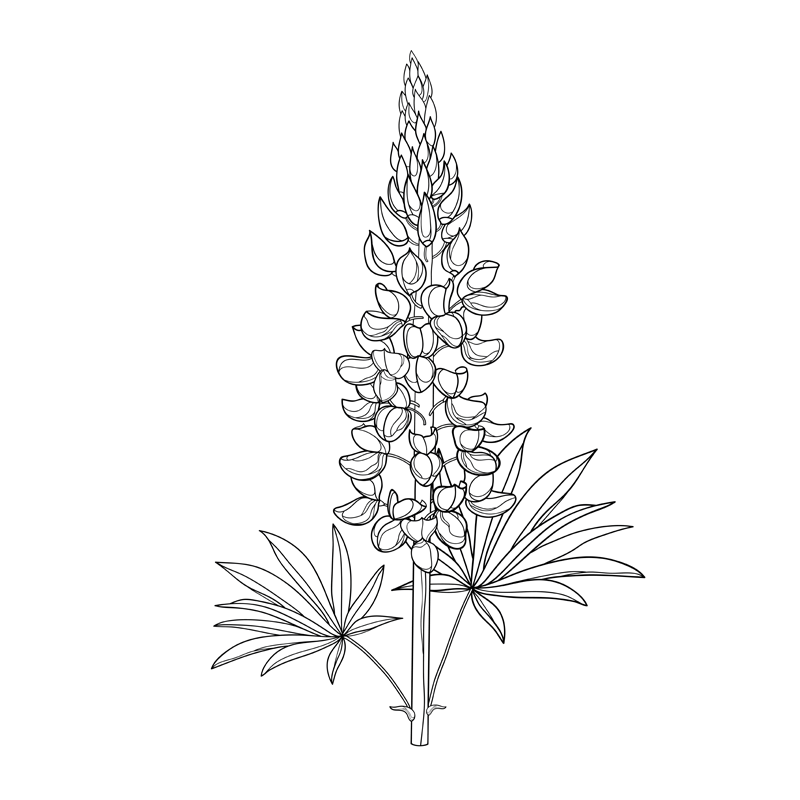 Hill Country Wildflowers
Marble Falls makes a fitting home base for enjoying the Hill Country spring wildflowers. Blooms depend on the past year's rainfall, but most years bring bluebonnets, Indian paintbrush, wine cups, firewheels, and more. Reliable routes include west of Marble Falls along Farm-to-Market Road 1431, FM 2342, and Park Road 4, with a side trip to Lake Buchanan; and east on FM 1431 to Balcones Canyonlands and along State Highway 29 to Burnet. Stop by the Marble Falls Visitor Center, 100 Ave. G, for a map of the best viewing locations, or find an interactive map and itineraries online at visitmarblefalls.org/wildflowers.
Sunset Point RV Resort offers some 50 sites with hookups on the shores of Lake LBJ—about 6 miles from downtown Marble Falls—with electricity, water, restrooms, laundry, a convenience store, boat slips, and fishing and swimming areas. 2322 N. Wirtz Dam Road, 830-798-8199;
sunsetpointlbj.com
From the March 2023 issue