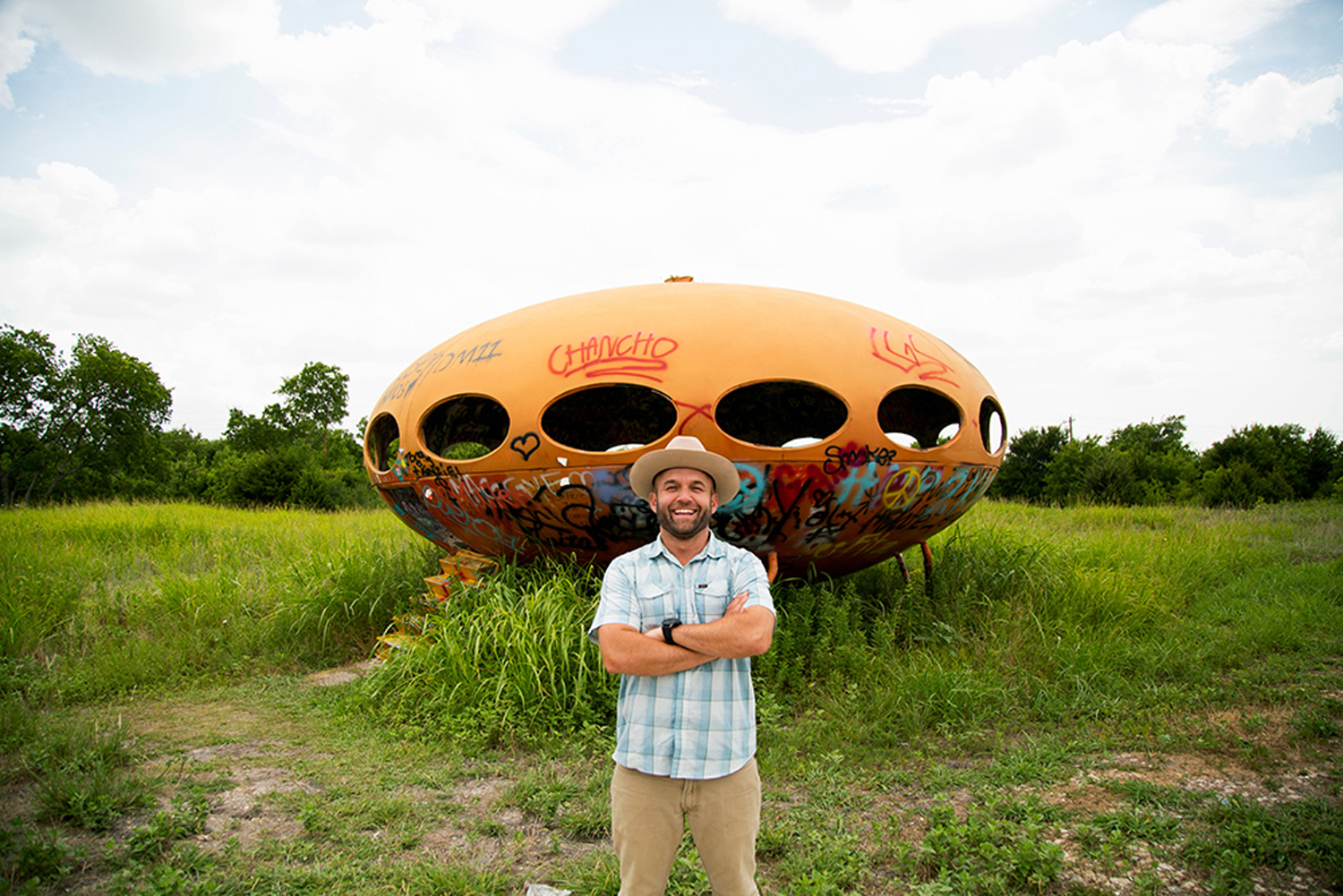 As the season winds down, you may feel like you've hit a wall on summertime travel. But maybe a "wall" is just what you need…
a Rockwall. With its vast lake, tasty food, and even a Texas-size mystery, this Dallas suburb is one wall you won't mind running into.
Rockwall County Historical Foundation Museum
This museum is a great place to walk through one of the most historic homes in town, see intriguing artifacts (like 100-year-old taxidermy), and ponder the mystery of the town's namesake: a rock wall. You see, early settlers of the area were digging a well when they discovered what appeared to be a manmade wall 20-30 feet underground. For decades, archaeologists have debated whether the rock wall is evidence of a prehistoric race or if it's a natural formation. To this day it still hasn't been entirely excavated, but a section of it was unearthed and now sits outside the museum for visitors to examine. It's a tripper-worthy head-scratcher.
901 E. Washington
972-722-1507
rchfonline.org/museum
Boots Burger
Just as intriguing is the fact that the best burger in town is served out of a converted garage. This home-based burger business has been serving tasty, greasy burgers for more than 50 years from the middle of a local neighborhood. There are no fries, no chicken options, and no places to eat on the premises, but Boots will set you up with a soda and a bag of chips to go.
701 Austin St., 972-722-5802
Lake Ray Hubbard
Any summertime trip needs a way to outsmart the heat, and in Rockwall that's Lake Ray Hubbard. This massive urban lake offers plenty of options for outdoor recreation. You can rent boats or jet skis from Suntex Watersports, take a leisurely cruise with Harbor Lights, or if you're feeling up for a challenge, you can take a sailing lesson from the North Texas Sailing School. Powered boats are fun, but there's no feeling like whizzing through the water using nothing more than nature's wind.
A1 Golf Center
If you've ever been intimidated by high-class golf courses, then this is the place for you. This 9-hole, par-3 course was built by a turf and landscaping company behind their gravel yard. It's as laid-back as golf gets and the perfect place to knock a few balls around without worrying about country club etiquette. If you're like me, you'll want to bring plenty of extra balls, as the neighboring corn fields make for a tough place to retrieve those not-so-straight tee shots.
1805 E. Interstate 30
972-771-3996
Bin 303
Rockwall has no shortage of delicious, upscale restaurants, and this one is at the top of the list. Occupying a historic house just blocks from the old courthouse, this Texas-inspired restaurant mixes all the flavors of the Lone Star State with flair and ease, from Bandera quail brochettes to grilled Texas redfish and wood-fired steaks.
105 Olive St.
972-771-5303
bin303.com
Whether you follow my footsteps or forge your own path, I hope to see you on the road.
Chet Garner is the host of The Daytripper travel show on PBS.
To view the Rockwall episode visit thedaytripper.com. Follow along on Facebook, Instagram, and Twitter.
From the August 2019 issue