A visual essay by Theresa Dimenno
F
r
o
m
h
e
r
e
a
r
li
e
s
t
y
e
a
r
s
t
a
k
i
n
g
p
i
c
t
u
r
e
s
as a kid in Houston, Theresa DiMenno was fascinated by the everyday sights around her. She trained her Kodak Instamatic on subjects that caught her attention—her fifth-grade teacher on the last day of school, cloud formations over the ocean on family trips to Galveston, and the sun setting over the Katy Prairie. After high school, DiMenno worked an office job before heading west for a three-month trip to California. The experience was transformative. She returned home with a newfound interest in photography, awakened by a fresh perspective on her home state and the way the light danced over open spaces and horizons.
"Light informs color and mood," says DiMenno, who now lives in Austin. "It's the heart of my passion and chosen career path of photography. Subtle shifts of light can create dramatic differences in angles or contrast, evoking different responses."
DiMenno has explored these themes for over 40 years as a freelance photographer, shooting subjects ranging from Johnny Cash and Johnny Depp for People magazine to monarch butterflies and their migration to Mexico for her 2015 exhibition at the Houston Museum of Natural Science, Delicate Balance: Metamorphosis of the Monarch Butterfly. Since 2009, her wildflower photos have adorned the walls of patient rooms and hallway corridors throughout Houston Methodist Hospital.
Recently, while organizing her work, DiMenno leaned into her interest in light and the depth it conveys, a mixture she describes as tone. It's a concept that comes up repeatedly as she travels around Texas in pursuit of fleeting conditions. She points to her picture of the Guadalupe River as an example.
"I was driving along the river road in Hunt, and it was getting close to sunset," she recalls. "I was frustrated because private property kept me from accessing the river. Then, just up ahead, I could see a golden light emanating from a stand of trees. When I reached the light, there was a bridge where I could pull over. In one serendipitous moment, the most beautiful scene unfolded. I went from frustration to sheer joy and gratitude. It's the light that inspires me, that conveys the story living in every image."
PANTONEC:17 M:55 Y:100 K:6
PANTONEC:28 M:100 Y:100 K:46
R
e

d

T

o

n

e

s

"In dawn's sweet rise, the colors glow, shining brilliant on the fields below. Inspired by a call to action, red springs alert with bold reaction." —Theresa Dimenno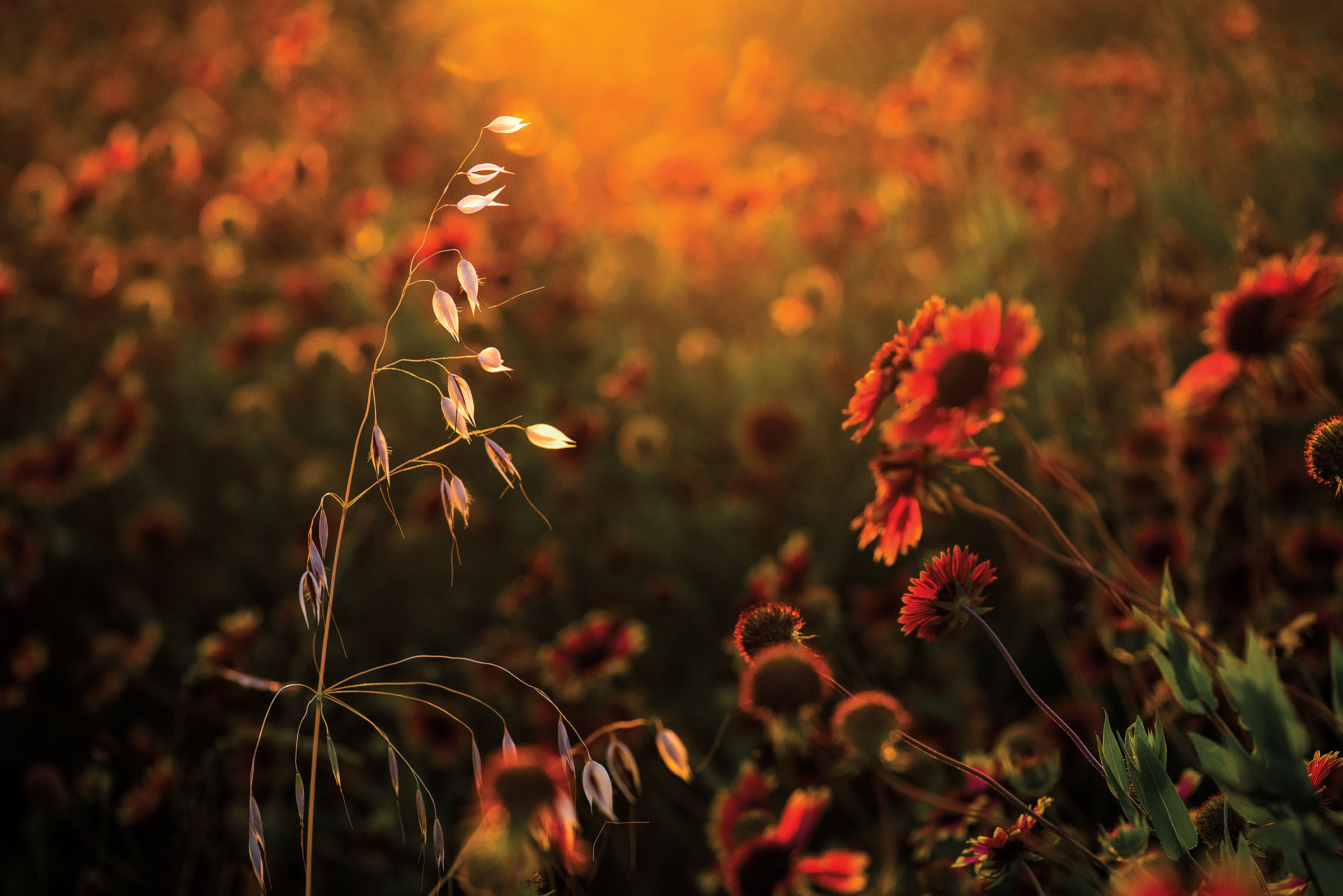 PANTONEC:37 M:0 Y:100 K:0
PANTONEC:30 M:67 Y:100 K:38
PANTONEC:31 M:21 Y:77 K:5
G
r

e

e

n T

o

n

e

s

"Sapped of energy from a phase of my career gone gray, I shot abstracts of plants in my home garden. Their tones of green were my salvation, serving as a creative outlet that led me here."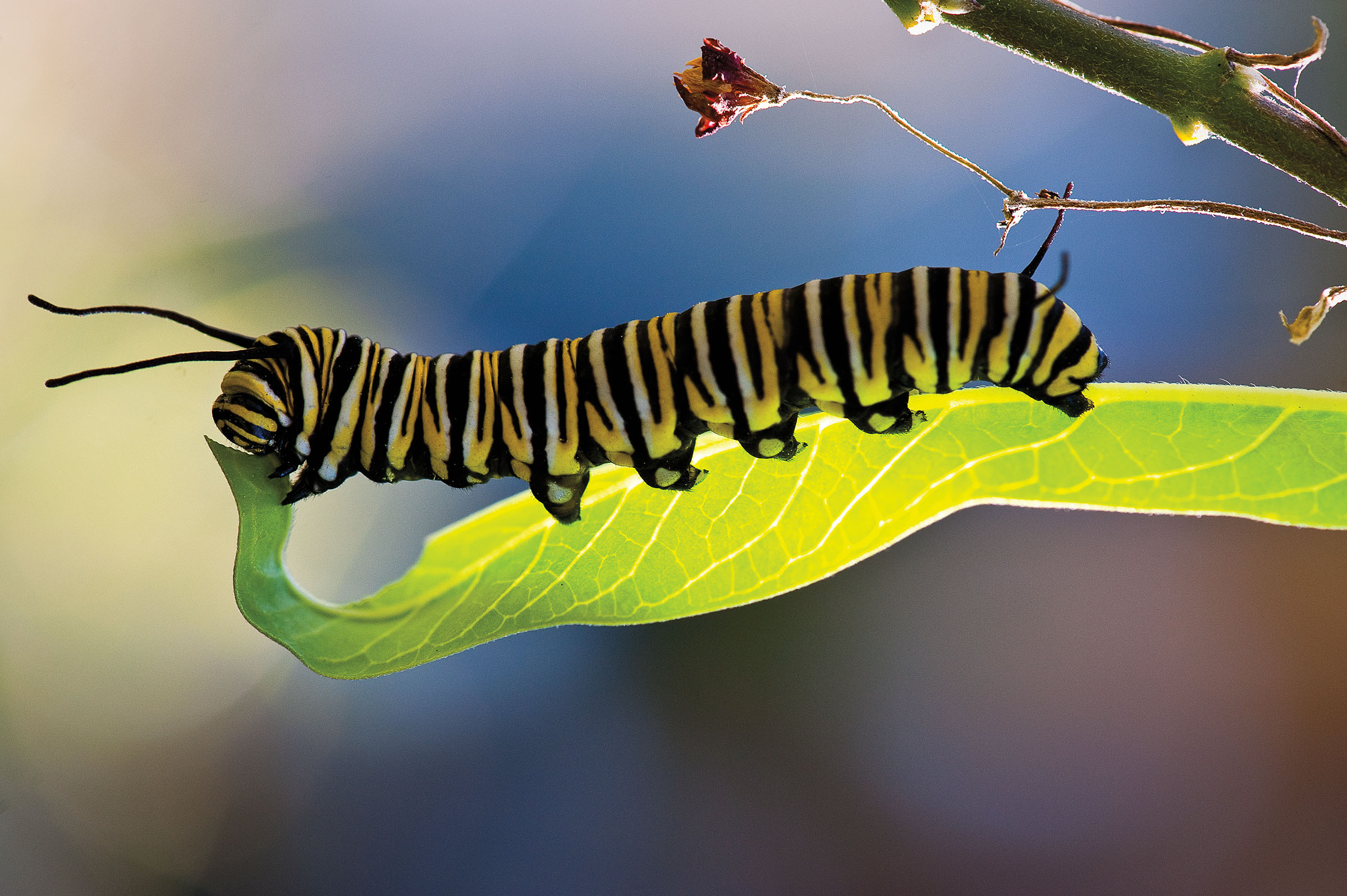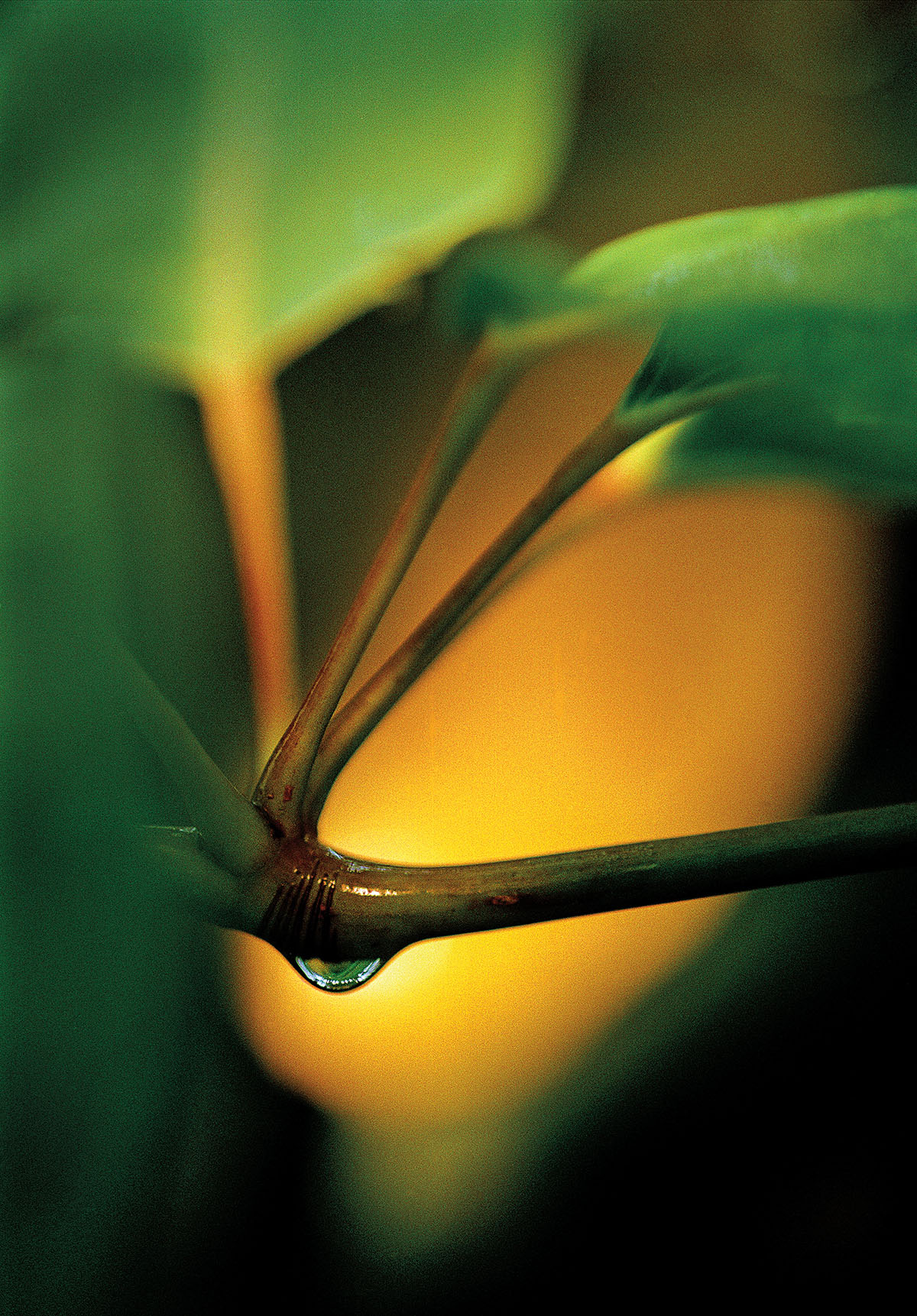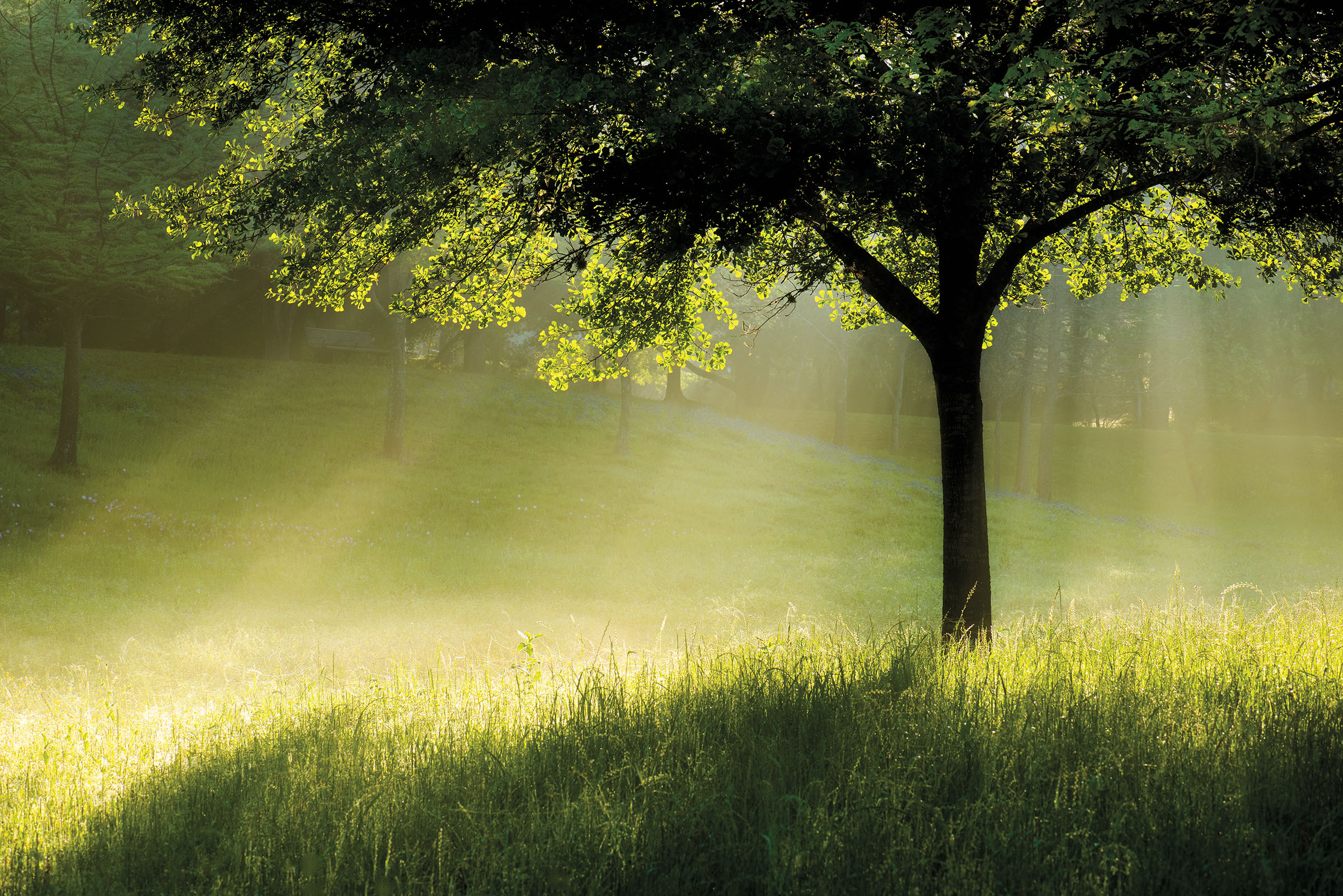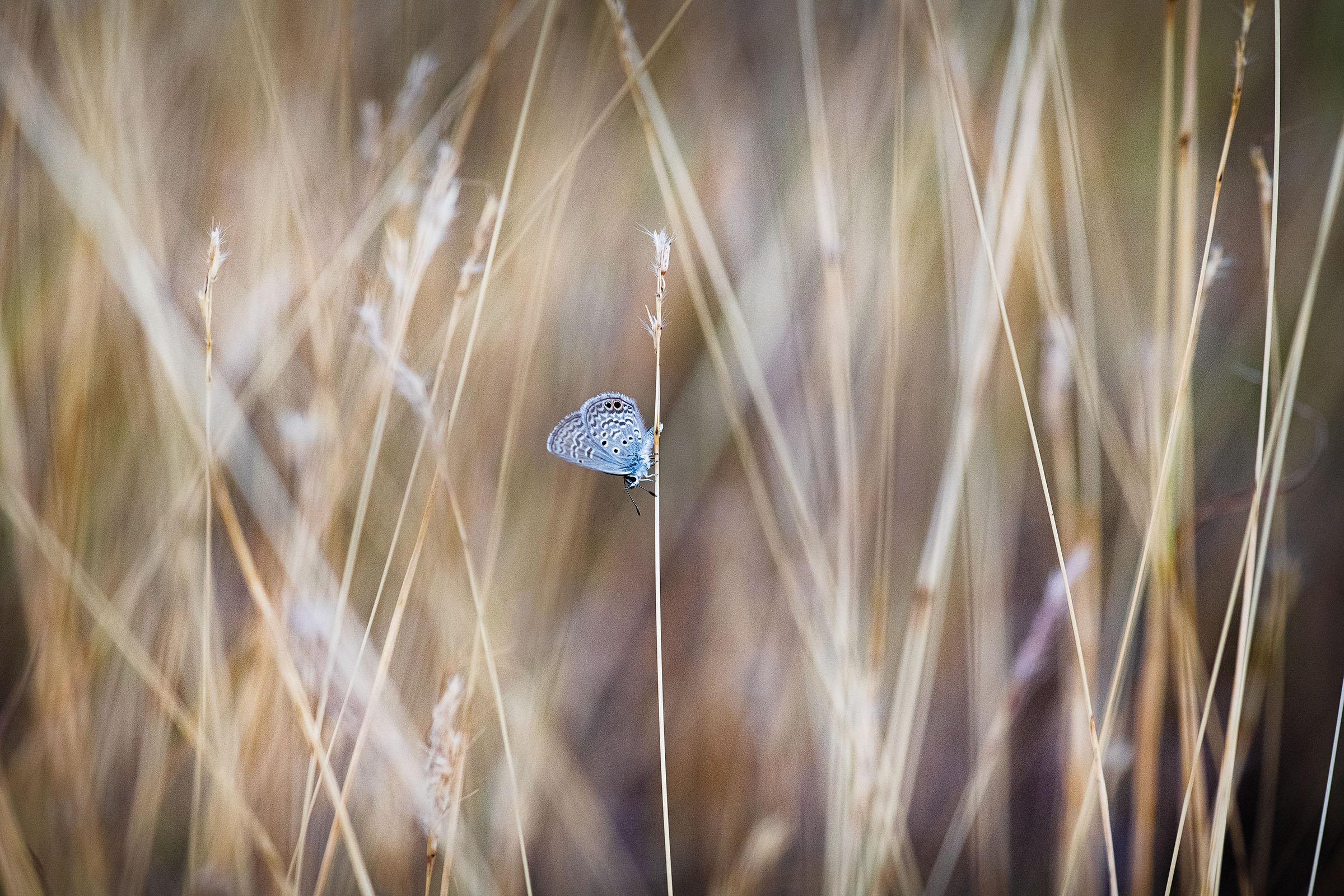 PANTONEC:16 M:13 Y:11 K:0
PANTONEC:43 M:31 Y:18 K:2
C
o

o

l

T

o

n

e

s

"Blue protects, calms, supports. It makes me think of times spent along the Gulf Coast. Blue is the color of a clear sky. The blues are also what we feel when we're melancholy. That's the paradox of blue."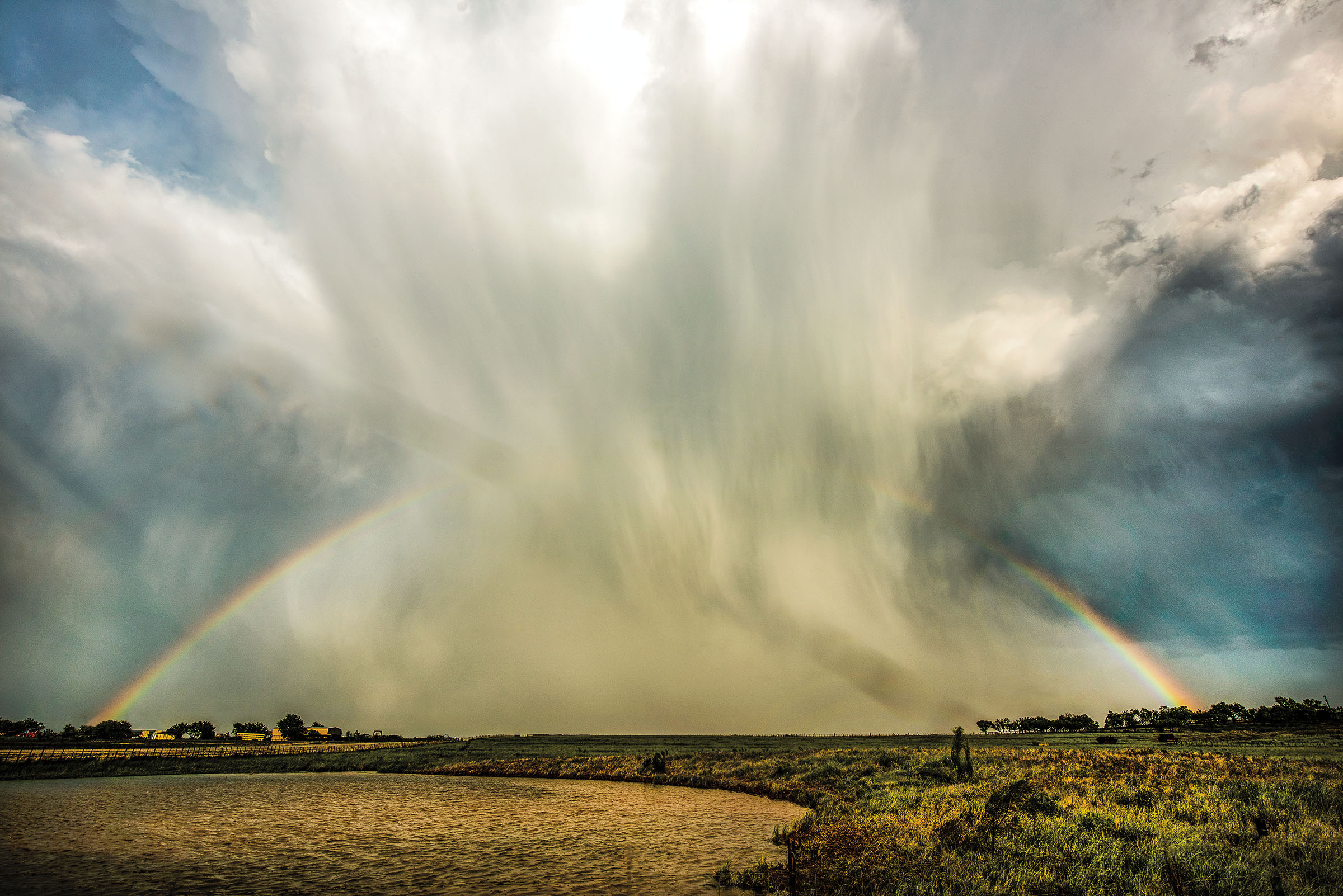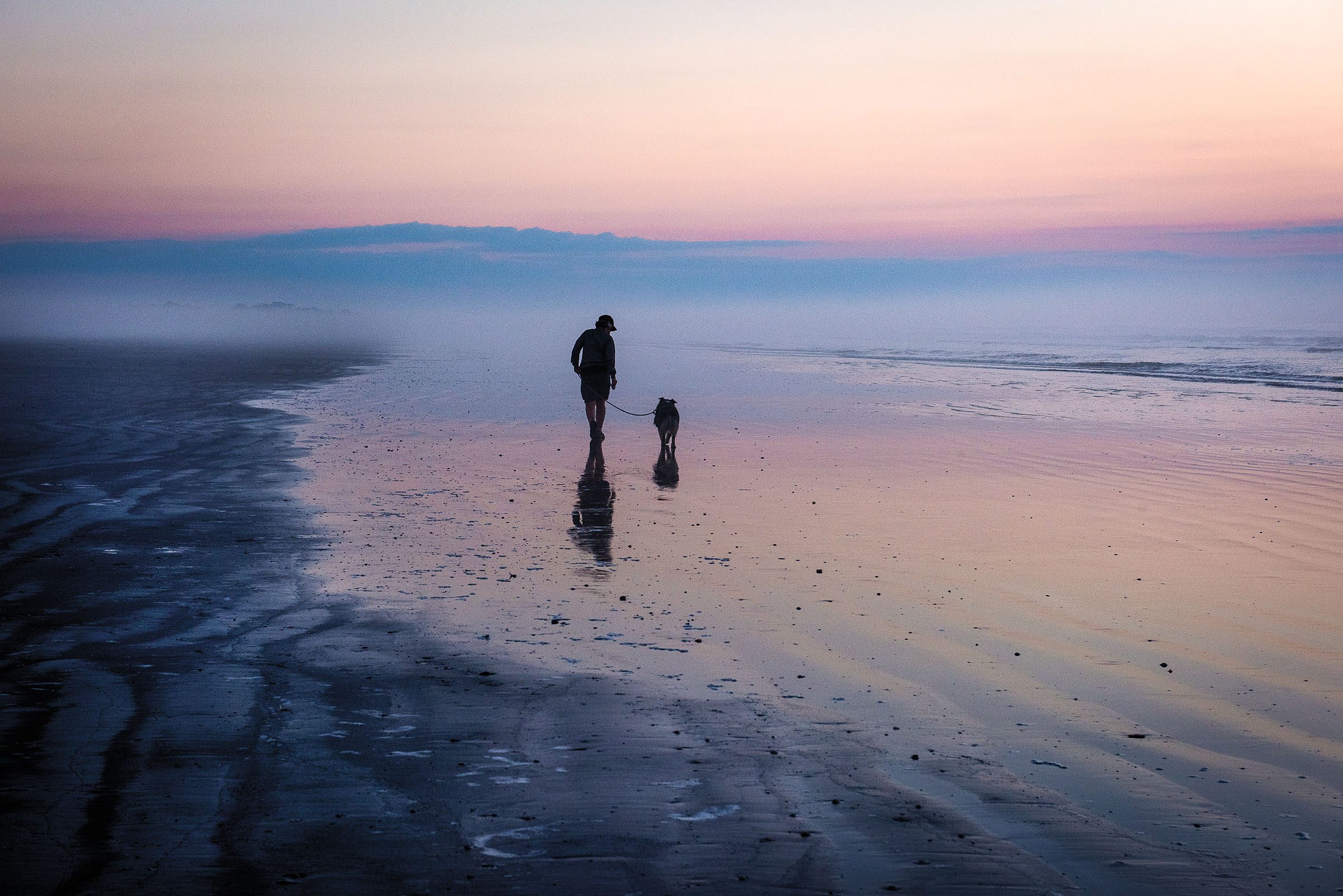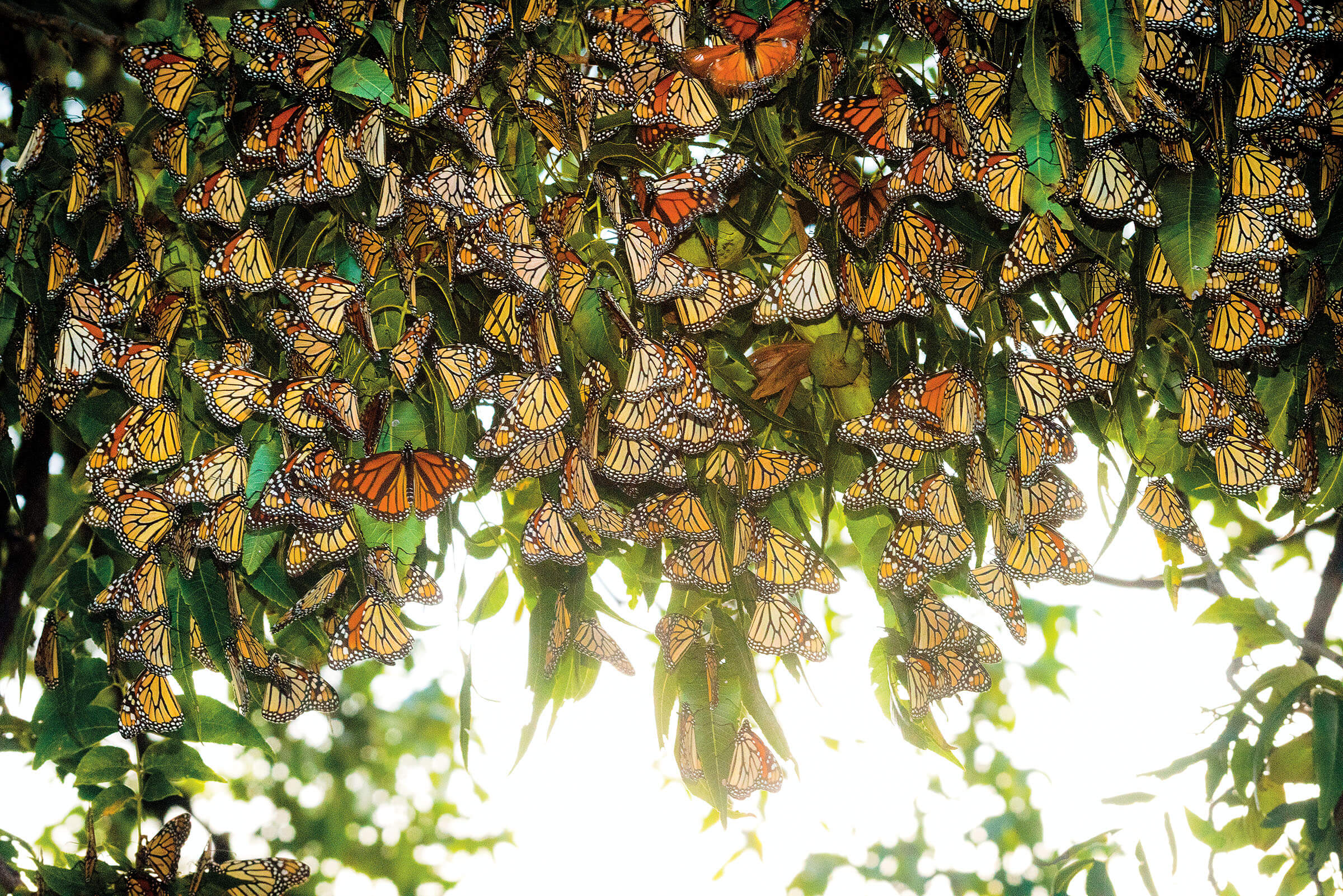 PANTONEC:12 M:23 Y:69 K:1
PANTONEC:22 M:22 Y:78 K:3
PANTONEC:34 M:21 Y:100 K:5
W
a

r

m

T

o

n

e

s

"Warm tones dwell in the golden hours of daybreak and nightfall. They awaken and inspire; they settle and soothe. Warm tones are autumn tones. During Autumn, I love to photograph the rivers Of the Hill Country."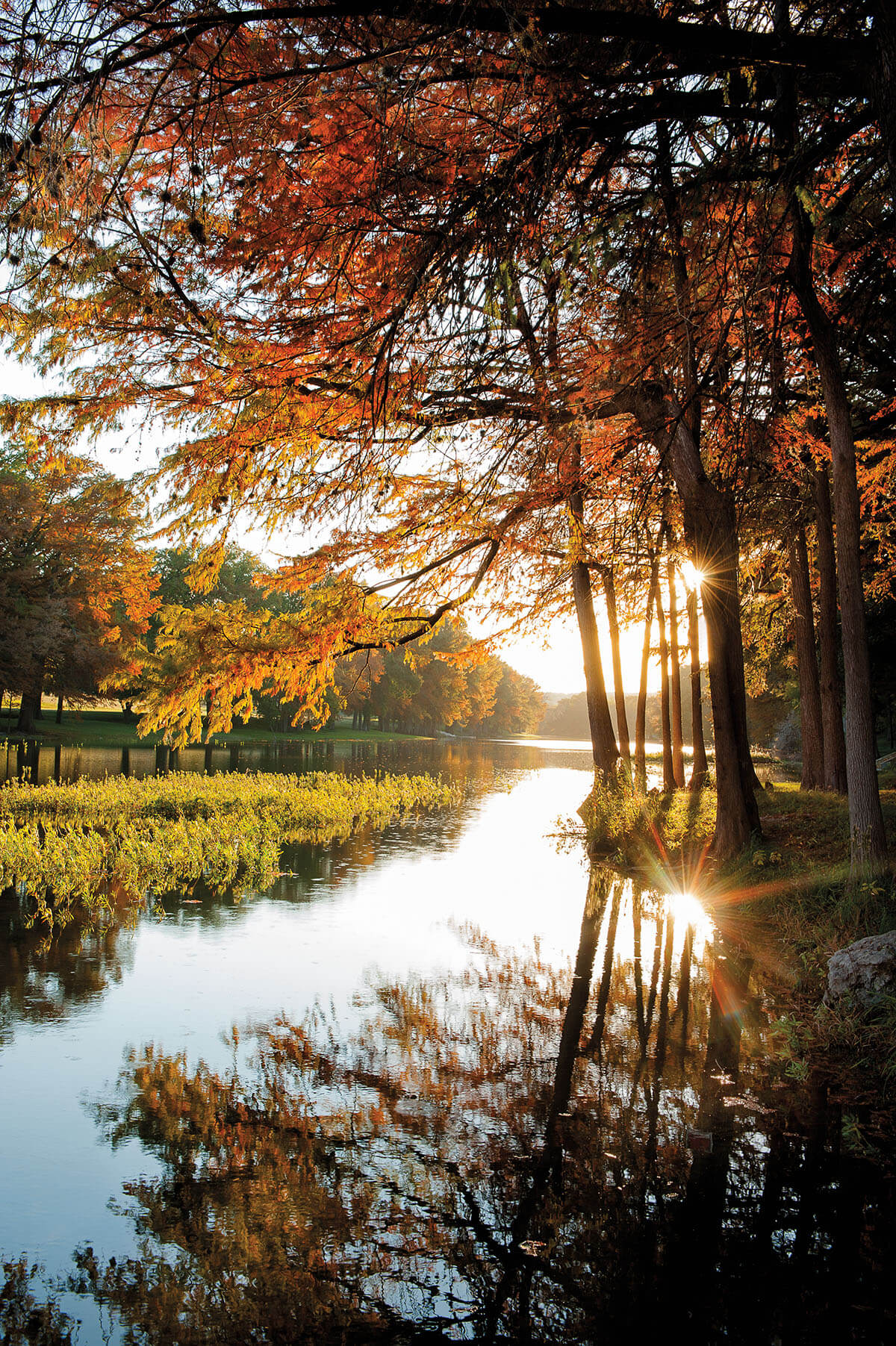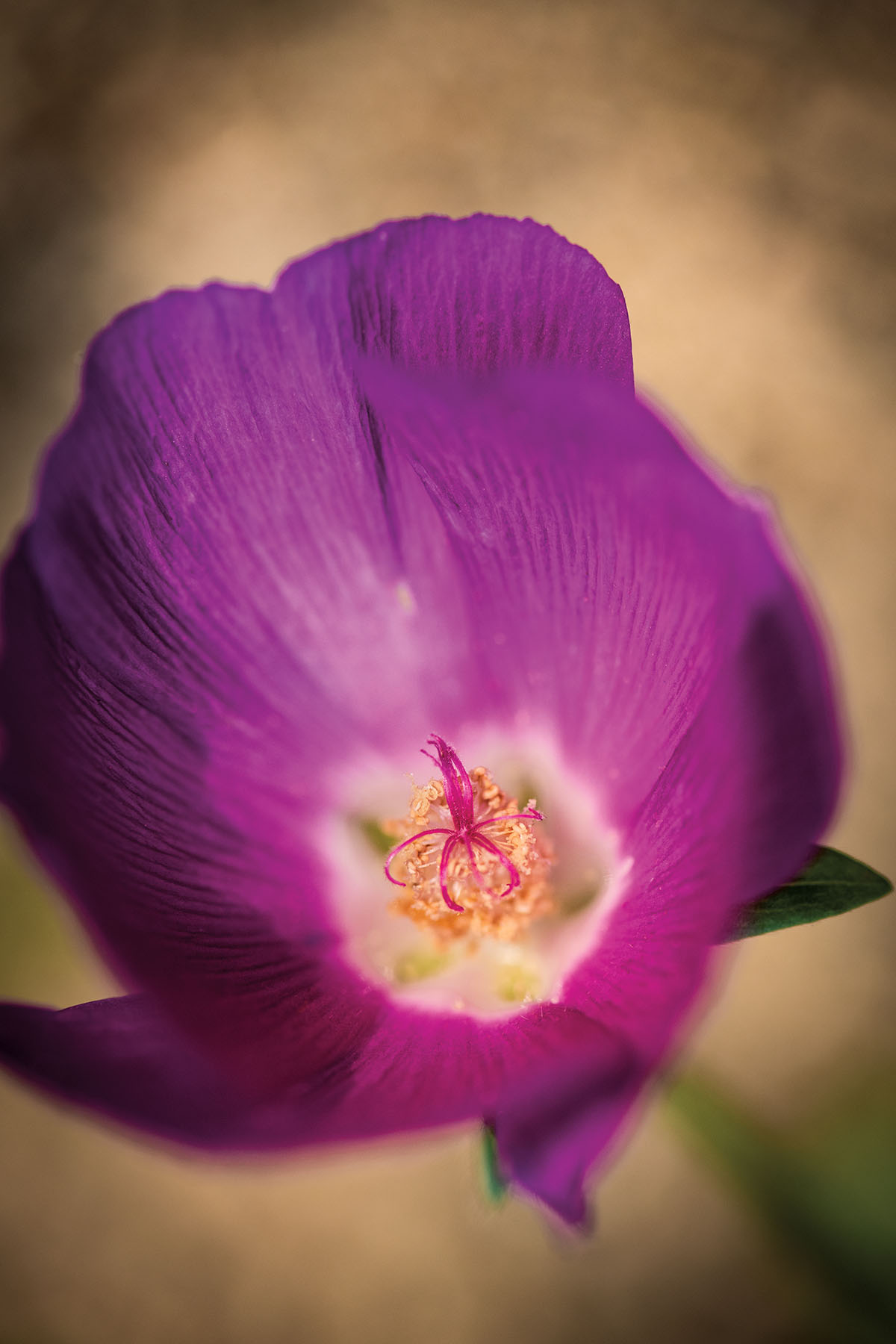 P
u

r

p

l

e

T

o

n

e

s

"Golden light bathes the delicate phlox, illuminating its edges, highlighting the magic and mystery it inspires. Purple's greatness lies in its complexity, its sense of enlightening with compassion."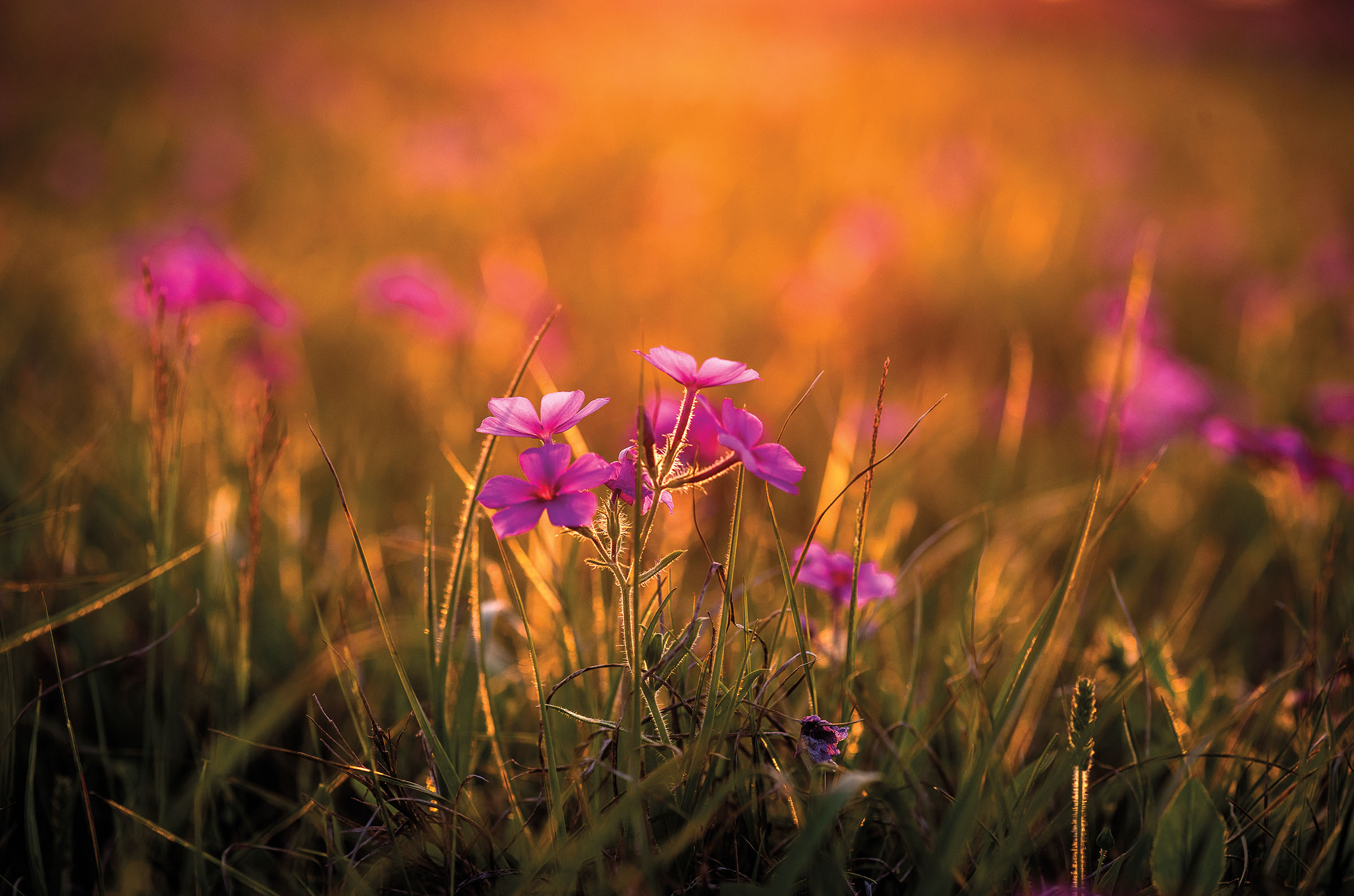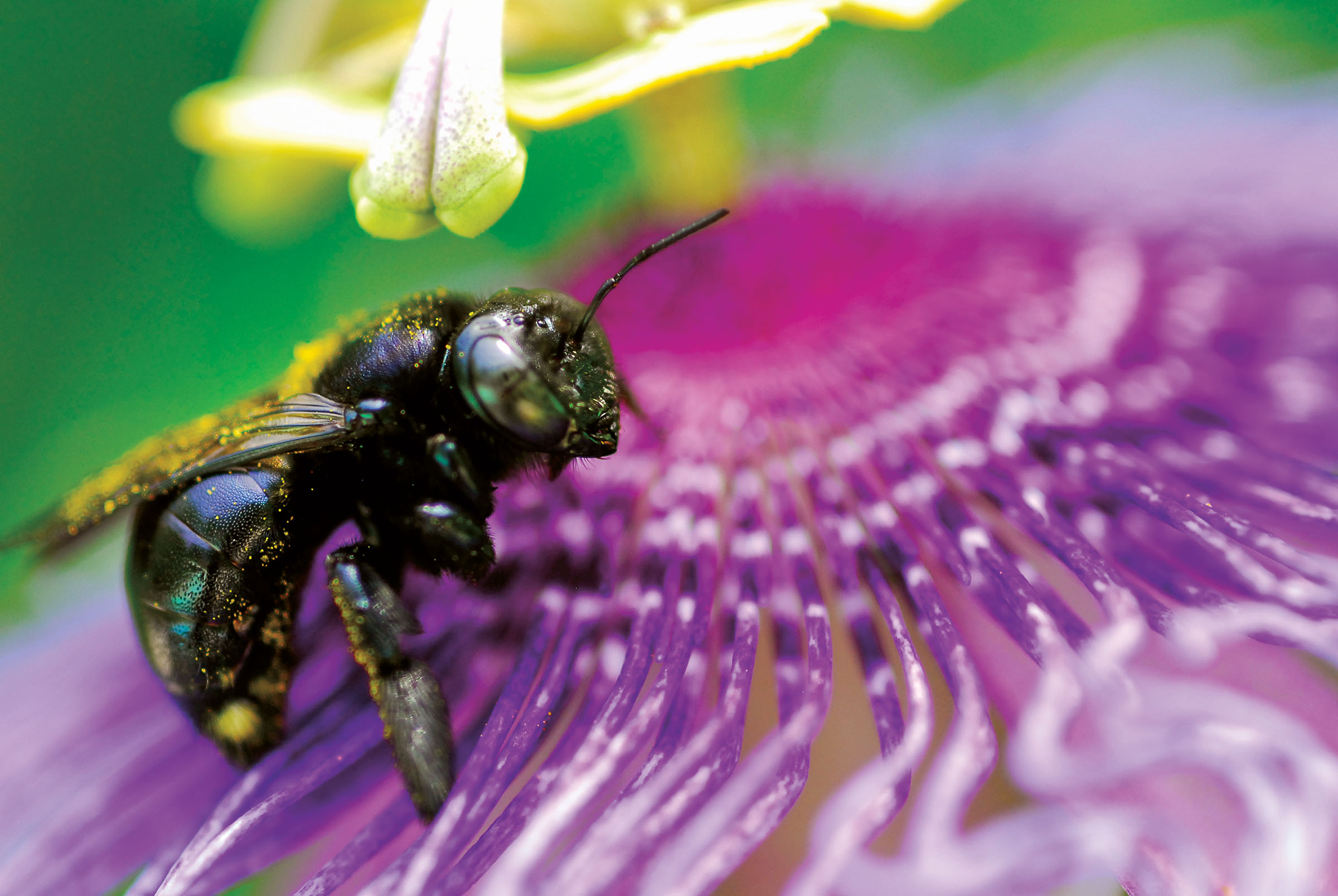 From the April 2021 issue