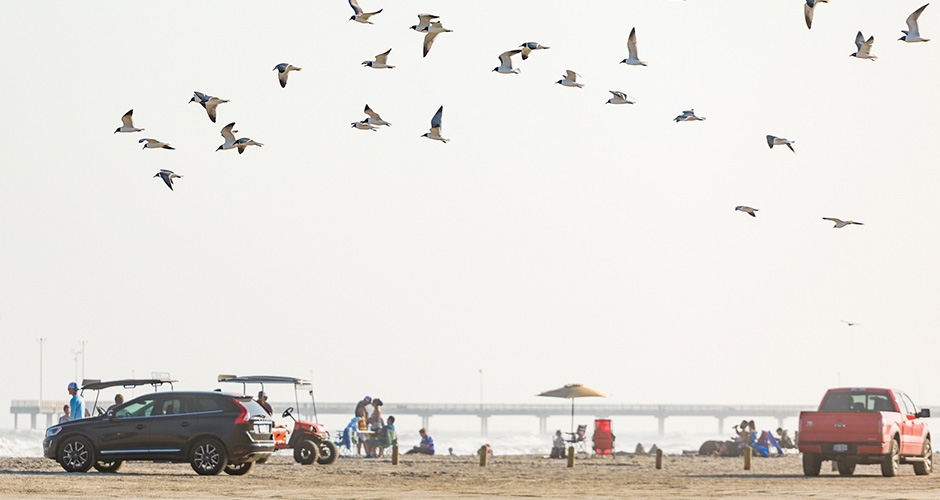 Port Aransas likes a party, and residents won't let the effects of Harvey interfere with that tradition. April brought the annual SandFest, one of the nation's largest native-sand sculpture competition, and before that, February's Whooping Crane Festival drew birding enthusiasts from around the world.
Here are the celebrations scheduled for summer 2018 and beyond:
June 22-23
Annual Fishing Break
The 25th edition of tournament team and individual fishing.
July 13-15
83rd Deep Sea Roundup
Touts itself as "the oldest fishing tournament on the Gulf Coast," funding scholarships and youth activities.
Sept. 21-Oct. 28
BeachtoberFest, including: Port A Music Fest
Sept. 29
Port A Music Fest
Oct. 3-6
Texas competition for 2018 World Food Championships
Oct. 5-7
Mustang Fest (the cars, not horses) in its 10th year
Oct. 25-28
Harvest Moon Regatta, starting in Galveston and finishing in Port Aransas.
Old Town Fest and the Port Aransas Triathlon are in the planning stages. As dates approach, check portaransas.org for details.
From the May 2018 issue