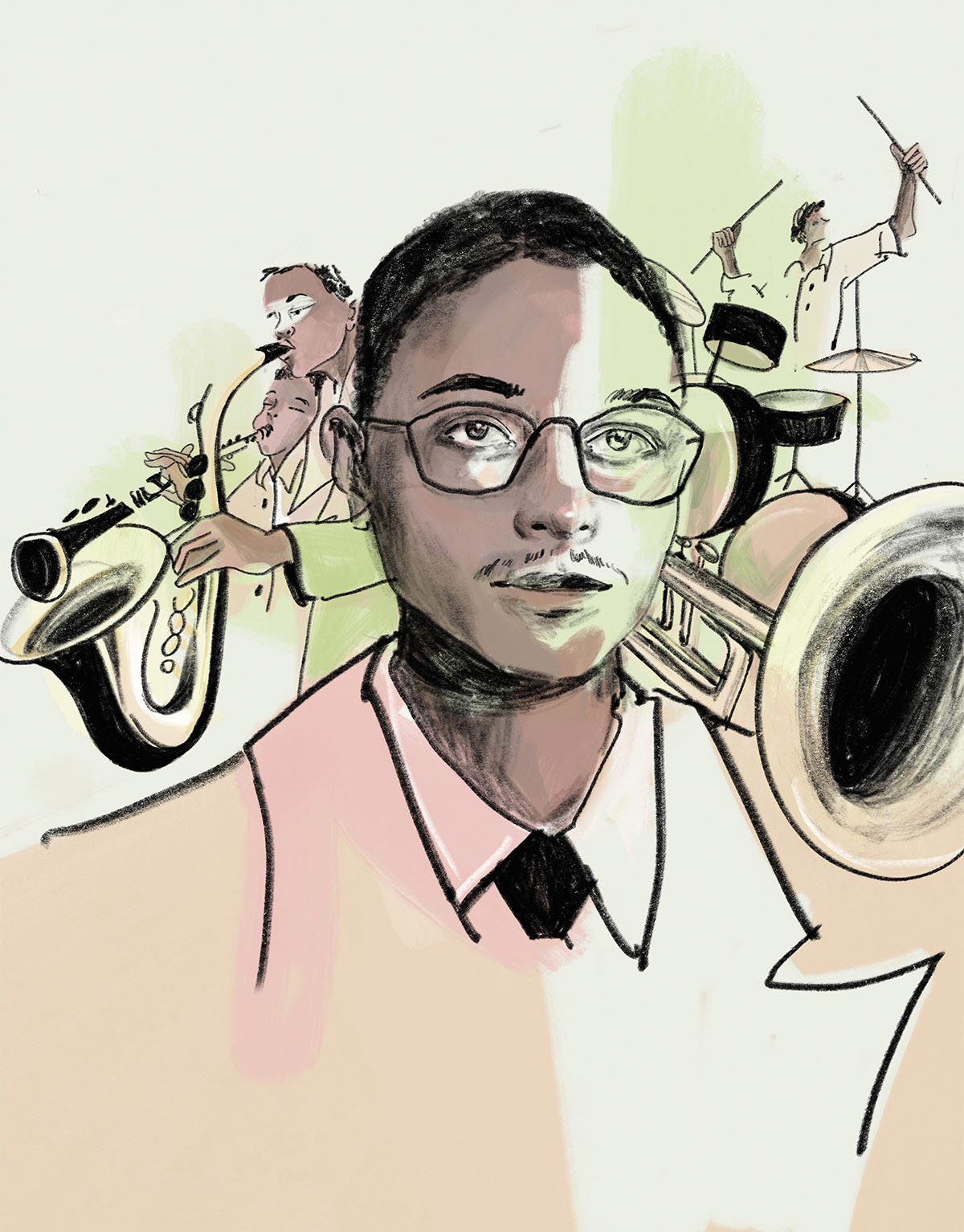 While saxophonist Ornette Coleman's pioneering style won him a Lifetime Achievement Grammy in 2007, the early iterations of his "free jazz" didn't fly when he was in the band at Fort Worth's I.M. Terrell High School. The Panther Band's loud volume usually masked his mischief, but one day during John Philip Sousa's "Washington Post March," band director Gilbert A. Baxter heard Coleman peppering the arrangement with sax riffs of his own invention. Baxter responded by sending Coleman to the principal's office.
"All of us who were into jazz probably got put out a few times," Coleman's cousin and manager, James Jordan, also a sax player at Terrell, told the Fort Worth Star-Telegram in 2003. "Coleman, more."
Baxter was known for his stern and steady direction of the Terrell band, a position he held from 1946 to 1961. The only high school for Black students in segregated Fort Worth until the mid-1950s, I.M. Terrell High was a focal point of the city's African American community. Baxter viewed the band as a showcase of sophistication and forbade the popular styles of jazz, swing, and blues.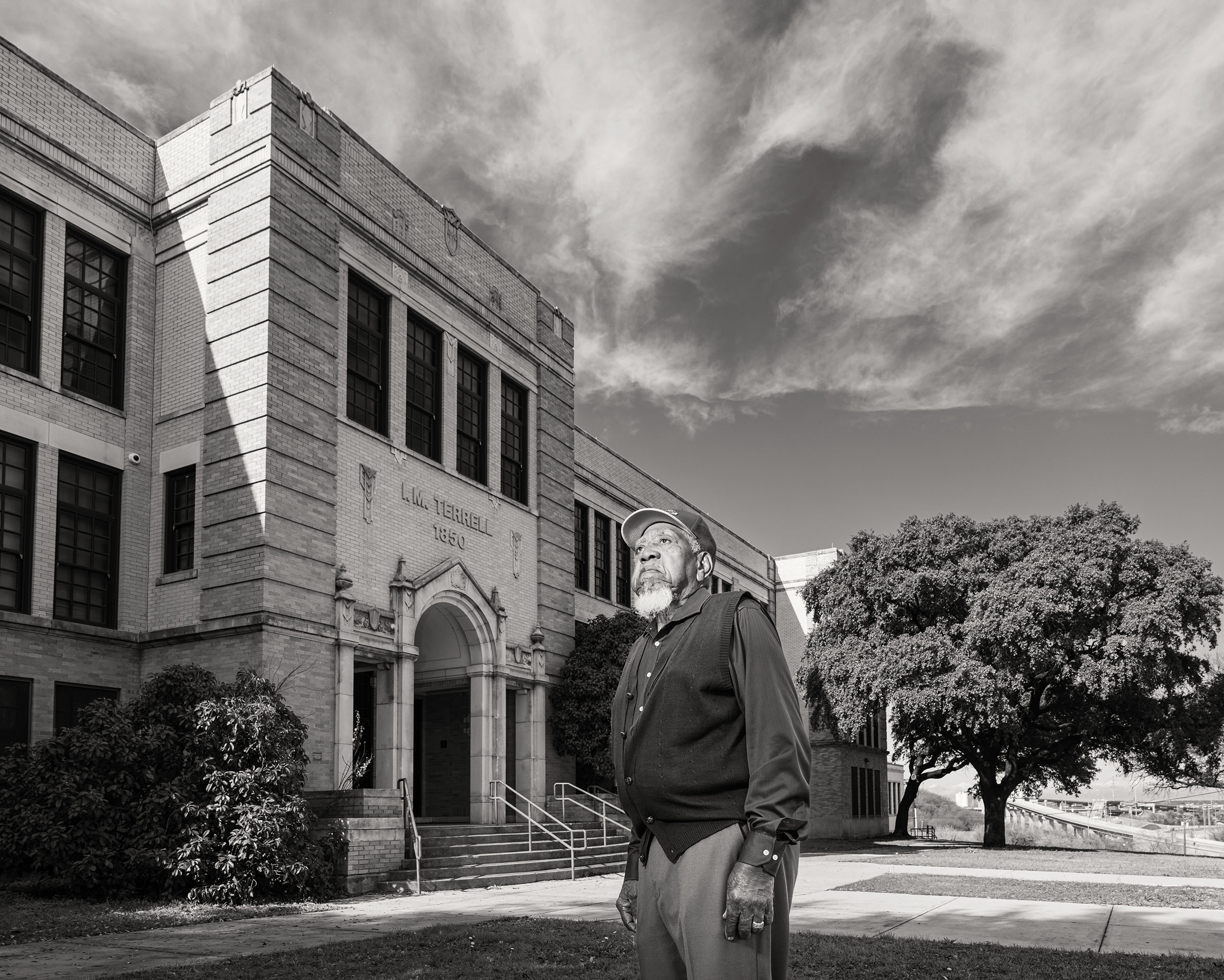 The irony is that Baxter's traditional approach inspired a remarkable generation of innovative jazz players. The director's focus on musicianship boosted the young players, who left high school well-equipped to embrace the intellectualism of free jazz. Exhibit A is Coleman, who forged his own style of jazz by abandoning the traditional notions of melody and chord progressions. In the spirit of improvisation, he encouraged his musicians to play what they felt, creating a blend he called "harmolodics."
I.M. Terrell opened in 1882 as East Ninth Street Colored School and closed in 1973 during the desegregation of schools. But it was only during Baxter's tenure as band director that the school produced nationally prominent musicians.
"The reach and impact of those Terrell graduates is truly remarkable," said Kim Teal, assistant professor of jazz history at the University of North Texas. "It's a who's who of experimental jazz from the latter half of the 20th century."
A slight, bespectacled man with a thin moustache, Baxter ruled his band with an iron baton, drilling fundamentals into the students. During football season, the band donned gold and blue uniforms and played marches. The rest of the year was devoted to classical music.
"Mr. Baxter could play every instrument in the band," said James Mallard, 85, who graduated from I.M. Terrell in 1954 and played in a Fort Worth R&B band for decades. "He'd come over and show you what to play and how to play it." With choir director Adlee Trezevant teaching music theory, the I.M. Terrell players epitomized the school's unofficial motto during that time of segregation: "Separate but superior."
Baxter was still teaching at I.M. Terrell when Coleman, class of 1948, blew minds with a series of albums—Something Else (1958), The Shape of Jazz to Come (1959), Change of the Century (1960), and Free Jazz (1961). Coleman's chair in the Panther Band's saxophone section was subsequently taken by Curtis Ousley, who would become famous as King Curtis.
Upon graduating in 1952, Curtis turned down scholarships to music schools to hit the road. The sax on Aretha Franklin's "Respect" is perhaps Curtis' best-known solo, and his squealing, honking tenor sax on the Coasters classic "Yakety Yak" in 1958 made tenor sax the new lead instrument of rock 'n' roll. If you heard hot tenor sax on Top 40 radio in the '60s, you were most likely listening to Curtis.
Two other I.M. Terrell graduates—Ronald Shannon Jackson and Cornell Dupree—would go on to define jazz-rock fusion drumming and tasteful session guitar, respectively.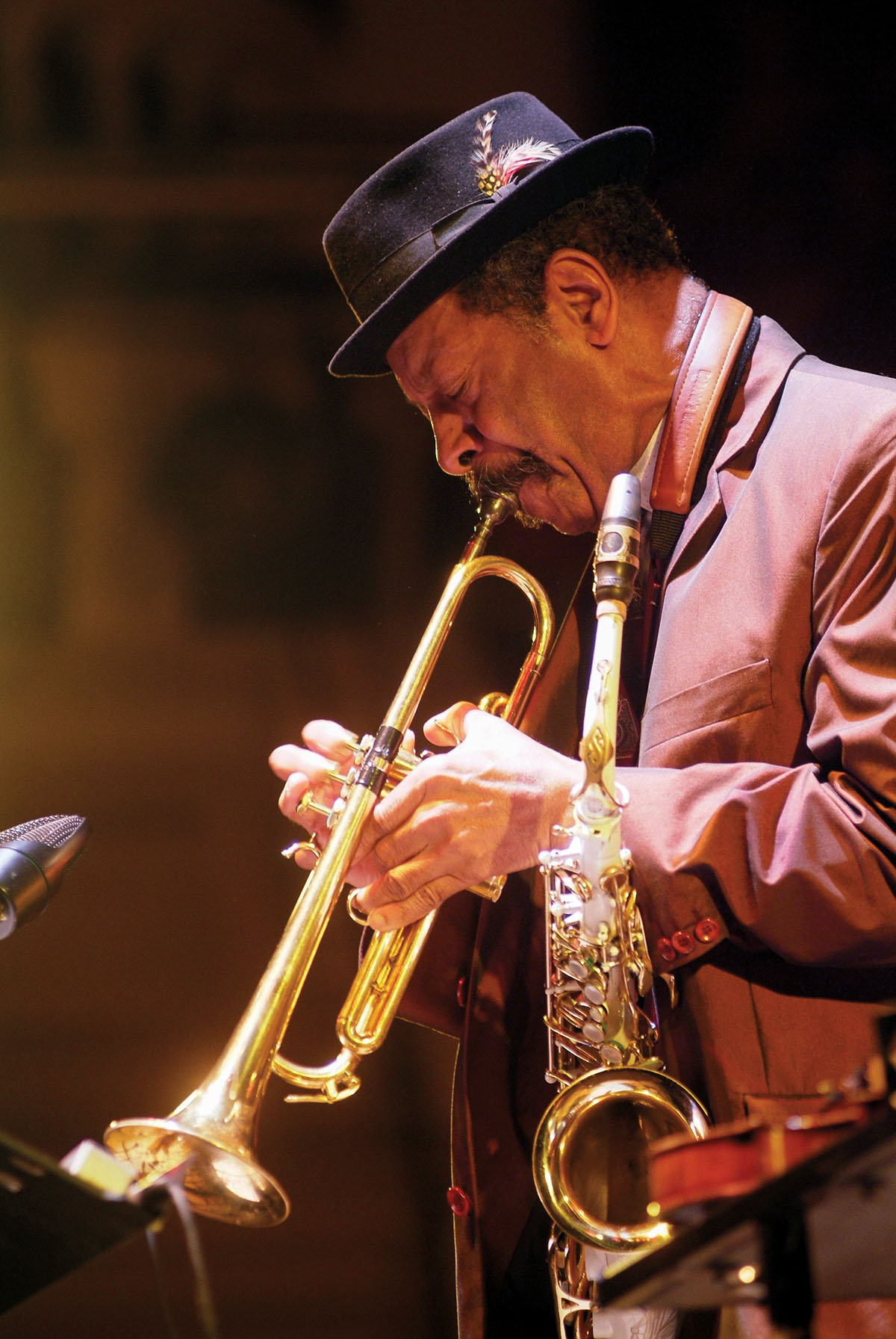 Panther Band Greats
Ornette Coleman, 1930-2015: alto saxophonist and composer regarded as a master for his unconventional approach to jazz melodies, timing, and ensemble playing.
King Curtis, 1934-1971: versatile tenor saxophonist who helped define rock 'n' roll playing with the likes of Aretha Franklin and the Coasters.
John Carter, 1930-1991: clarinetist and composer who formed the influential New Art Jazz Ensemble in Los Angeles, where he also taught at USC.
Julius Hemphill, 1938-1995: alto sax player who co-founded the World Saxophone Quartet, prominent in New York's "loft-jazz" scene in the 1980s.
Prince Lasha, 1929-2008: free jazz multi-instrumentalist best known for his alto saxophone on 1960s recordings by Eric Dolphy and Elvin Jones.
Charles Moffett, 1929-1997: drummer who played on seven Ornette Coleman albums in the '60s, when he'd pared down to a trio.
Dewey Redman, 1931-2006: tenor saxophonist who often played in Coleman's bands, then became a crucial member of pianist Keith Jarrett's quartet in the '70s.
After graduating in 1958, Jackson went to Lincoln University in Jefferson City, Missouri, to study music. But, as he told Musician magazine in 1981, "They'd been teaching me out of the same books as in high school, and I'd been playing the same Sousa and Wagner. The teachers couldn't teach me nothing new." After a year at Lincoln, the drummer set off for New York City, where he received a musical education at "Coleman University," as he summed up his time in Coleman's band Prime Time.
As for Dupree, he joined Fort Worth R&B band the Red Hearts, a role in which he ended up jamming with Curtis. Not long afterward, Dupree was the newest member of Curtis' New York City band, the Kingpins. In addition to touring with Aretha Franklin, Sam Cooke, and the Beatles (opening the 1965 Shea Stadium show), Dupree played, in his estimation, on 25,000 sessions.
Evans Avenue Plaza
I.M. Terrell High School was the pride of Fort Worth's African American community for almost 90 years before its closure in 1973. In the revitalized Near Southside neighborhood, Evans Avenue Plaza remembers Terrell students and teachers.
Sidewalk plaques convey stories of those who made a difference, including legendary teacher and administrator Hazel Harvey Peace, known as "Mama Hazel" during her 48 years at Terrell; and Isaiah Milligan Terrell, an influential educator and the school's namesake. Plaques also honor musicians Ornette Coleman, King Curtis, Dewey Redman, and Ray Sharpe ("Linda Lu").
Last summer, 95-year-old Terrell alum Opal Lee, class of 1943, celebrated Juneteenth by leading a 2.5-mile march from Evans Plaza to the Tarrant County Courthouse on June 19, 2021—the day "Juneteenth" was declared a federal holiday.
Evans Avenue Plaza is at 1050 Evans Ave. in Fort Worth.
Coleman, Curtis, Jackson, and Dupree represented four distinctive styles, yet they all sprang from Baxter's band hall. In his later years at the school, Baxter eased his "no jazz" edict, recalled Jackson.
During lunch hour, Baxter would open the band hall for whoever wanted to jam. "We had access to all the instruments," Jackson said. In the 1981 interview with Musician, Jackson spoke of Baxter's dedication: "He loved to perfect a band. He put his whole life into music, to the point it would drive him mad."
Baxter left the high school at age 44 for unspecified health reasons and married in Dallas three years later. Then, the legend became a ghost. In a 1984 Fort Worth Star-Telegram article about the school's musical legacy, the teacher was referred to as "the late G.A. Baxter." But Baxter lived until age 88. When he passed away in 2005 in his native Oklahoma City there was no obituary in The Oklahoman newspaper—just a death notice.
We don't know whether the mischievous Coleman ever worked his way back into Baxter's good graces. But the musical disobedience Coleman displayed at I.M. Terrell evolved brilliantly. Coleman's 2015 obituary in The New York Times credited him with "personifying the American independent will as much as any artist of the last century."
The musicians at I.M. Terrell High were like abstract expressionists who started off by painting in a traditional, realistic style. Baxter taught them the basics of rhythm, melody, and chords. Then, they struck out on their own, splashing and dripping new sounds over the American musical landscape.