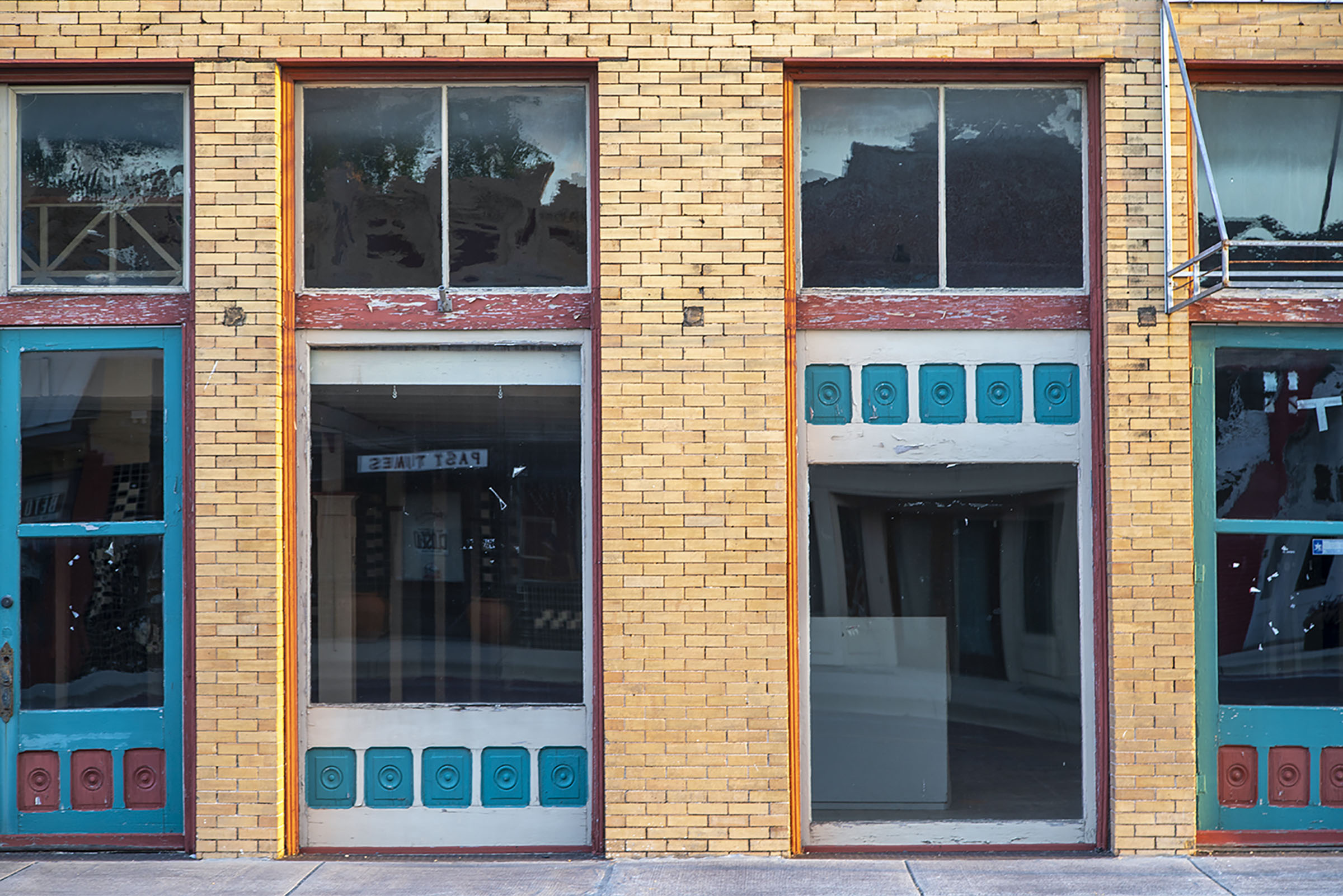 Robert Zalkin dares to dream small. Beginning in mid-2019, the native of the small town of Liberty, New York, began buying 15 buildings in Bartlett, a once-thriving cotton center 50 miles north of Austin on State Highway 95. He was drawn to Texas because of the welcoming people and economic feasibility of such a project. He intends to enliven the small town by preserving and repurposing its downtown, which he'll document on Instagram at @downtownbartlett. "I drove through quite a few Texas towns," Zalkin said, "but when I stepped out onto the red brick streets of Bartlett, it was magical. I felt the old ghosts and knew immediately this was the one."
Bartlett is named for John T. Bartlett, who along with J. E. Pietzsch donated the land for a townsite in 1881. The Missouri-Kansas-Texas Railroad reached the town in 1882, and it served as a shipping point for cotton, grain, livestock, and produce, reaching a peak population of 2,200 in 1914. Cotton prices declined in the 1920s and '30s, however, and Bartlett has seen lean times ever since. But the town's rustic allure remains: Many movies have been filmed there, including scenes from Richard Linklater's The Newton Boys, plus several episodes of the NBC TV show Revolution. Mostly, though, Bartlett has stood untouched and abiding.
I met Zalkin in Bartlett recently and he laid out his ideas. He said he wants to build "a community of artists and craftsmen, something that will benefit the people of Bartlett for a long time. A good barbecue place would be nice, too." He added: "Somebody said something like 'What Texas can dream, Texas can do.' That stuck with me, and being from a small town that has seen tough times, I've long had notions of revitalizing one."
Reimagining Bartlett
Over the next year, Jac Darsnek of Traces of Texas will chronicle the transformation of downtown Bartlett. Follow along at
texashighways.com/bartlett.
From the August 2020 issue