Drivers passing through Bastrop might not even notice the Colorado River when zipping across town on State Highway 71. Bridges make short work of the river today, but there was a time when the meandering landmark once defined Texas' wildest frontier.
For the colonists who settled Texas, the Colorado River represented boundless potential—lands thick with alluvial soils, timber, and game. But as the edge of civilization, the Colorado also meant danger—a treacherous obstacle that was prone to flooding, deadly to cross, and a harbor for native tribes.
"The settlers weren't living on the frontier—they were living beyond the frontier; they were surrounded by frontier," explains Ken Kesselus, a Bastrop historian who's written several books about Bastrop County.
Back in 1841, this very stretch of the Colorado River almost claimed the life of Sam Houston, only a stone's throw from SH 71 and Bastrop's manicured riverside walking trails. The hero of the Texas Revolution, Houston traversed the fledgling nation frequently in those days, politicking as a congressman and presidential candidate. He had crossed the gravel banks of the Colorado many times before, and he would many times again.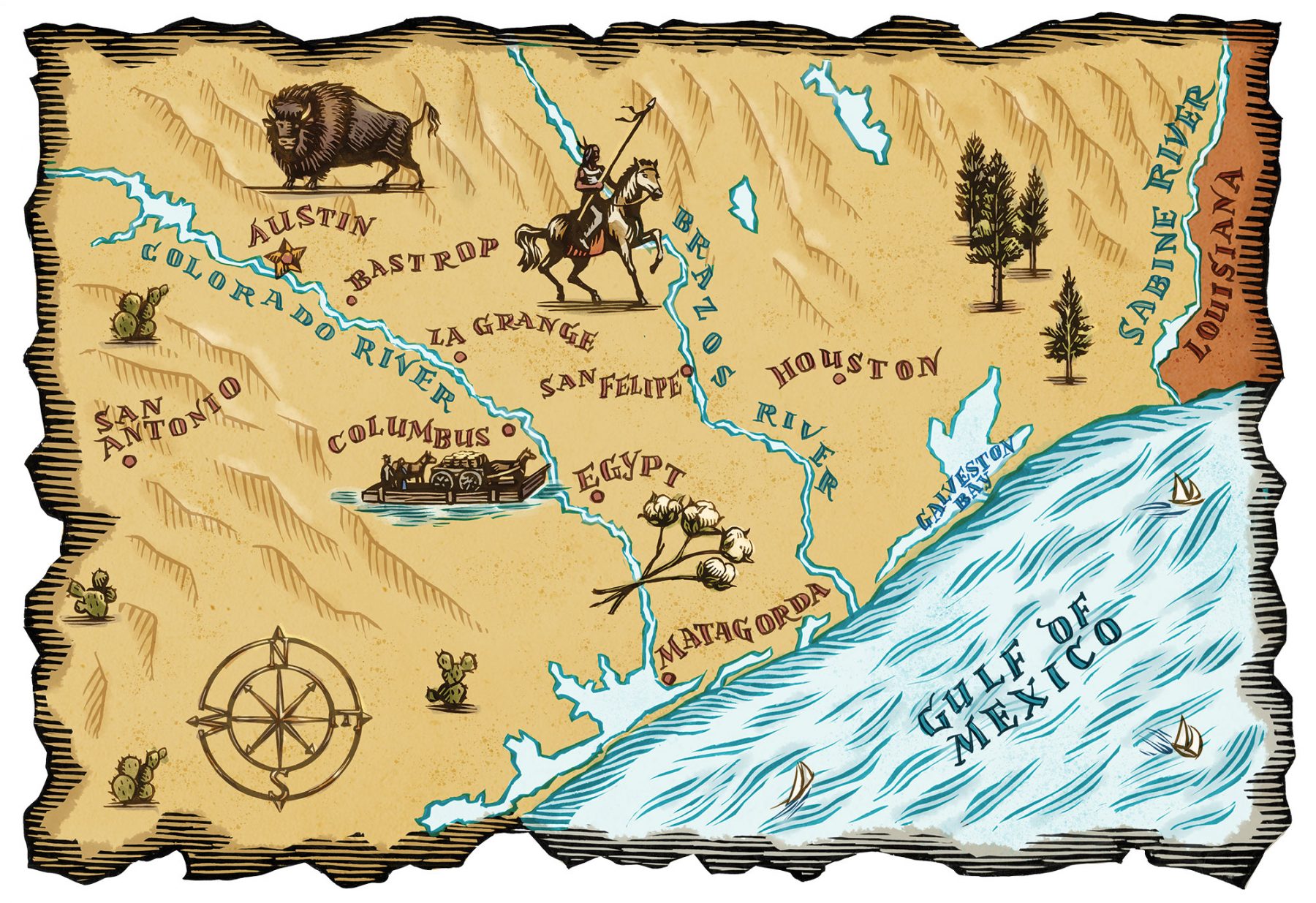 But on this occasion, as the Texas and Telegraph Register reported that July, the river nearly swamped Houston's ambitions when his carriage overturned and "precipitated the general into swimming water." Houston was pulled from the current, but not before "he had taken a considerable draft of the waters," necessitating a five-day recuperation in Bastrop.
Despite such risks, and the age-old presence of native inhabitants like the Comanche, Kiowa, and Karankawa, ambitious pioneers couldn't ignore impresario Stephen F. Austin's enticements to colonize this part of Mexico.
"Texas was one of the great land giveaways of all time," notes James Kearney, a Colorado County historian and lecturer at the University of Texas-Austin. "In Texas, a married man in good standing got a league of land. That's a king's ransom: 4,428 acres for the asking. And you have to understand, the Colorado River was completely virgin. The river bottom is some of the finest soil in the world. All the original leagues, they were granted up and down the river."
Artifacts of Texas colonial days of the 1820s and '30s are rare—a few historic buildings, yellowed documents filed away in archives, and weathered gravestones—but the Colorado River remains, its blue-green waters flowing with tales of a time both tenuous and transformative.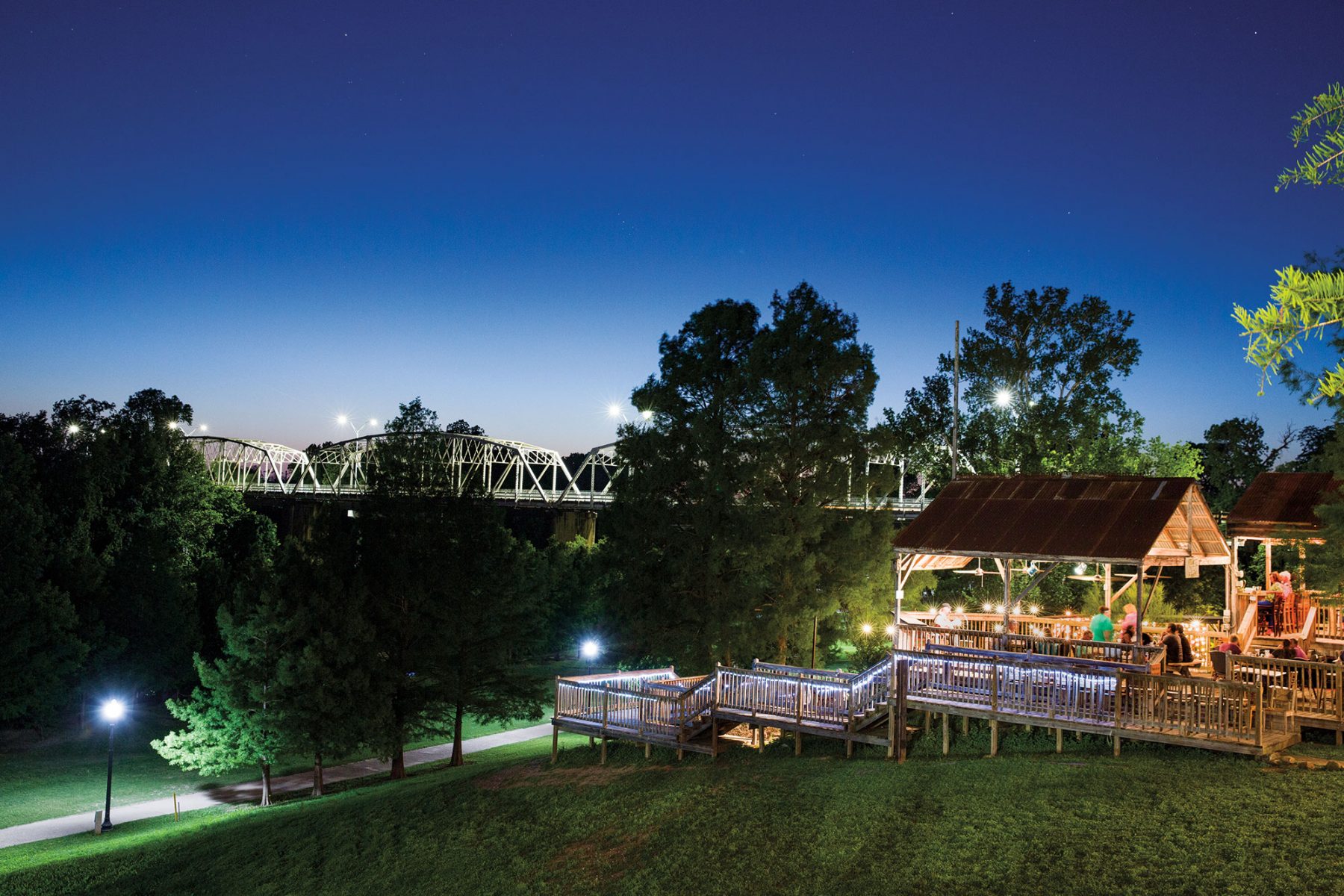 The Bounty of Bastrop
Austin first laid eyes on the valley that would become Bastrop during his first trip to Texas in 1821 when he emerged from the Lost Pines to behold the Colorado River below. "Water very clear and well tasted, current brisk," Austin recorded in his journal. "The bottom where the road crosses is about five miles … land rich, timber pecan, ash, cedar, abundance of fish."
Later, when Austin was searching for a townsite to anchor the northwestern edge of his colony, he recalled this intersection of the Old San Antonio Road and the Colorado River. Today, drivers entering Bastrop from the east take in the same expansive view that Austin did nearly 200 years ago—wispy mist rising over expansive prairies of green and gold, and culminating in a distant blue horizon.
Downtown, the Bastrop County Historical Society Museum explores Bastrop's 1832 founding and topics like Colorado River ferry crossings, steamboats, historic floods, and colonial life. A colorful painting by Huntsville artist Lee Jamison depicts the celebration of a mass wedding in 1831. According to local accounts, 25 couples showed up for a rare appearance by a Catholic priest to be formally betrothed under Mexico's official state religion.
"When Austin starts getting up to about Bastrop County, it is so wild, nothing but Indians around," Kesselus says. "There were some pretty hardy souls that settled up this far."
The Wilbarger Scalping
Among the hardiest was Josiah P. Wilbarger, who in 1827 established a farm on a Colorado River headright about 10 miles north of Bastrop. In August 1833, Wilbarger was scouting land near present Austin when Comanches attacked the surveying party.
Two men were killed, and two managed to escape. As for Wilbarger, arrows stuck into both of his legs and a bullet struck the back of his neck. Stunned by the injuries, he lay conscious but motionless as the Comanches assessed the scene. One of the warriors scalped Wilbarger and left him for dead.

Wilbarger later awoke in agony to a vision of his sister Margaret, assuring him that help would come. Meanwhile, the attack survivors delivered news of their friend's demise to Reuben Hornsby, a nearby settler. That night, Reuben's wife, Sarah, awoke twice from dreamy visions of the injured Wilbarger clinging to life under an oak tree. Sarah pleaded with her husband to look for Wilbarger, and sure enough, they found the gravely wounded man.
With time, Wilbarger recovered and went about life wearing a cap on his skull for about 11 years until one day he knocked the compromised spot on a beam, precipitating a fatal infection.
Today, Barton Hill Farms occupies a central part of Wilbarger's old land grant along the Colorado, near a wooded rise where it's believed his home once stood. In the spring, when the emerald leaves of hulking cottonwood trees rustle in the river breeze, and nascent rows of budding crops emerge from black dirt, it's not hard to understand why pioneers would've sacrificed the comforts of civilization to live here.
Barton Hill Farms remembers Wilbarger's story during its annual Fall Festival and Pumpkin Patch, held across six weekends from September to November. Along with a corn maze, pick-your-own xenia and sunflower fields, and family entertainment, the farm posts interpretive signs about Wilbarger's story, and kids scramble around on a cedar playscape dubbed Wilbarger's Fort. Farm dog Willie Wilbarger guards the goats, sheep, and cattle.
"You feel the presence of something bigger than yourself out here," owner Pamela Swanson says. "We think we have problems when something goes wrong, like the well breaks, but it's always in perspective. This is nothing as difficult as what Wilbarger went through trying to stay alive."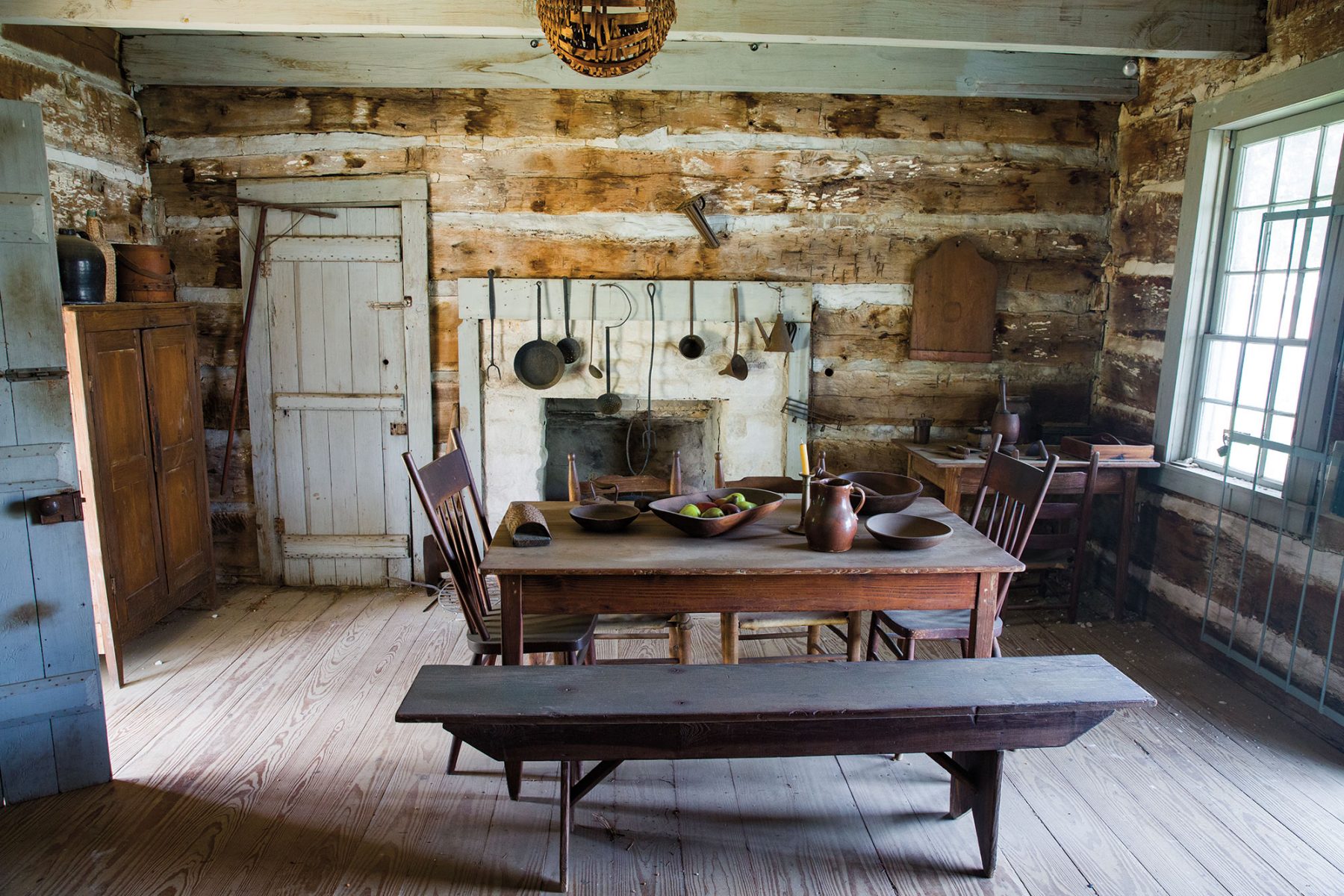 On the River
For pioneers confronting the wilds, the Colorado River also represented transportation. Settlers paddled canoes to travel and hunt, and loaded rafts and steamboats with timber and cotton for transport. These days, several outfitters along the river offer tours, providing an aqueous perspective of the shoreline not much different from what you would've encountered 200 years ago.
In Columbus, where the Colorado intersects Interstate 10, Frank and Evelyn Howell of Howell Canoe Livery lead canoe and kayak outings along a 6-mile looping bend around the town. Drifting under dirt bluffs chiseled by the current and past thickets of willow, elm, and sycamore, Frank notes where Hurricane Harvey flooding carved new banks and deposited deep beds of sand. When the sun's out, red-eared slider turtles and diamondback water snakes lounge on stumps and limbs that poke from beneath the water's surface.
Removed from the cacophony of roads, amid the breezy silence of the river, the stark reality of pioneer life feels more tangible. Like the story of William Rabb, who settled in 1823 about 4 miles north of La Grange in a farming area now known as Rabb's Prairie.
In exchange for a land grant, Rabb agreed to build a grist mill on the Colorado. A ship delivered his millstones to Matagorda, but shallow water and a logjam near the coast made boating the 1-ton stones upstream impossible; so Rabb built an axle and tongue, attached the grinding stones as wheels, and used oxen to pull the makeshift cart 100 miles inland. The dark gray discs of sedimentary rock, about 4 feet in diameter and rough to the touch, now anchor a park on the courthouse square in La Grange.
A flood destroyed Rabb's mill in 1833, two years after he completed it, just as the same surging waters surrounded the cabin of a sickened settler named Rawson Alley, who lived downstream, 8 miles southeast of Columbus. As the river crested, Alley succumbed to his illness, and his brothers were trapped inside with his body for several days.
Rawson's brother Abraham Alley burned the cabin in 1836 during the Runaway Scrape, a sacrifice to leave nothing behind for the advancing Mexican army. After the Battle of San Jacinto, Abraham rebuilt the cabin: rough-hewn oak logs with notch corners, a sleeping loft in the attic, and sandstone brick chimneys on either end.
Alley descendants later moved the 1836 cabin to downtown Columbus for preservation. With iron cooking pots hanging from the hearth, a spinning loom, and narrow beds, the two-room space must have been tight quarters for Abraham's family of seven, yet a comforting haven against the wild.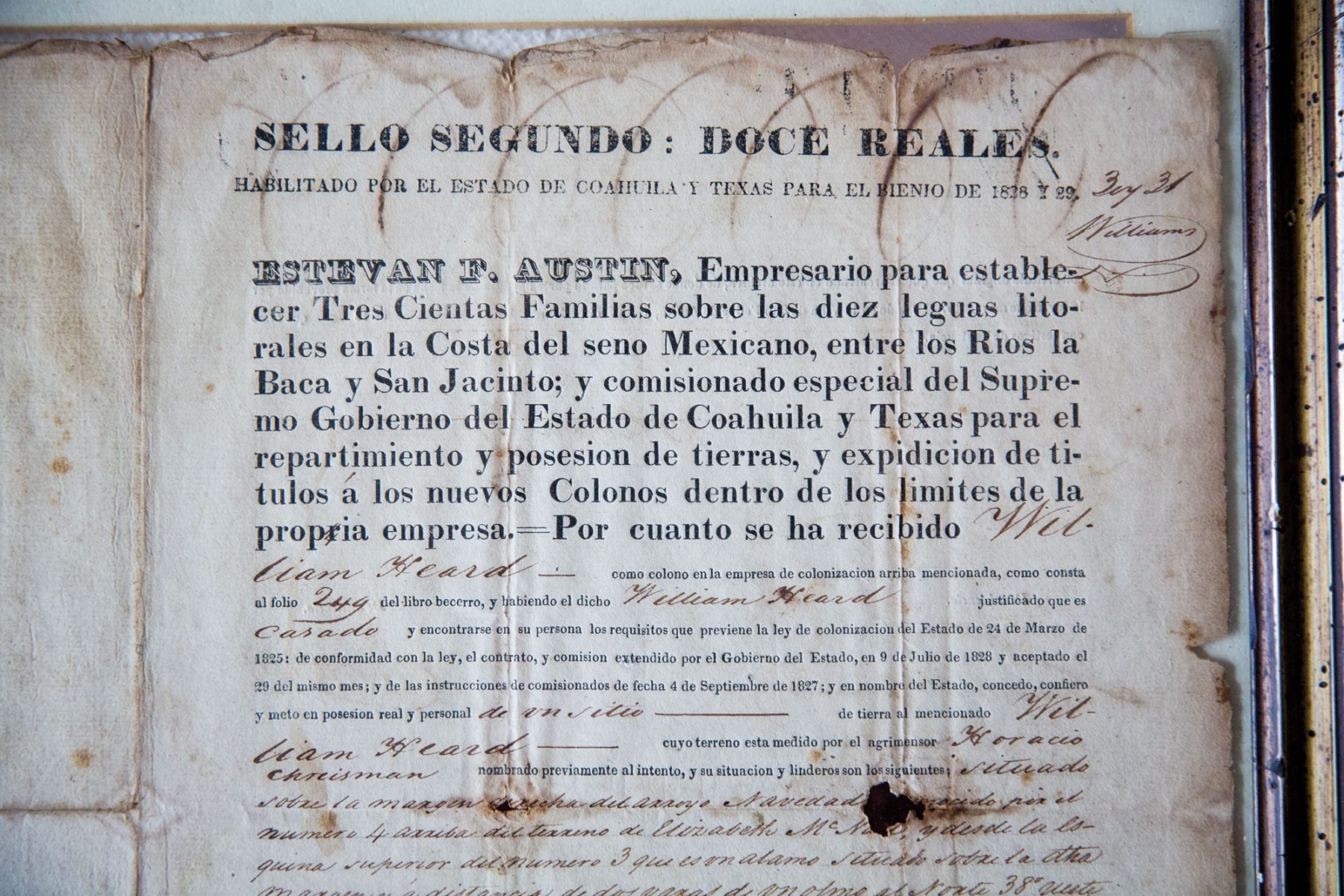 Egypt, Texas
While its name might throw you, Egypt is a place where the spirit of Texas history shimmers across the coastal plains, where descendants of Texas settlers have lived for seven generations. The appellation dates to 1827, a biblical reference drawn from the fertile riverside farmland that provided corn to surrounding communities during a drought.
In about 1830, an Alabama immigrant named Capt. William J.E. Heard purchased land here, about 10 miles northwest of present Wharton, and established Egypt Plantation, growing corn, cotton, pecans, sugar, and other crops. Heard descendant George Heard Sutherland "Bud" Northington IV and his wife, Mary Margaret Northington, still live at Egypt Plantation, a treasure chest of history.
Capt. Heard's old dogtrot log cabin is long gone, but in group tours available by appointment (groups of 25 to 50 people, $15 per person), the Northingtons lead visitors through Heard's 1849 residence and an 1850s slave cabin—a striking contrast in living conditions.
The two-room space must have been tight quarters for Abraham's family of seven, yet a comforting haven against the wild.
According to family history, Santa Anna visited Egypt Plantation several times before the Texas Revolution while traveling between Mexico and Louisiana and Washington, D.C., because of its proximity to a Colorado River crossing. "The main thing that President Santa Anna liked here was the pear tree, and so he put a lot of pears in his saddle bag," Bud says. "Capt. Heard said, 'Don't take all of them!'"
Inside the home, constructed with handmade bricks, the Northingtons point out one incredible artifact after another. On the wall hangs Capt. Heard's original 1830 Spanish land grant, adorned with Austin's signature. Nearby, a weathered wooden trunk recalls the Runaway Scrape. According to family history, as the Mexican army marched across Texas, the Heards hastily stuffed valuables inside the trunk and buried it in a family plot to look like the fresh grave of a yellow fever victim. The ruse worked; although the Mexicans plundered everything else, they didn't disturb the graves.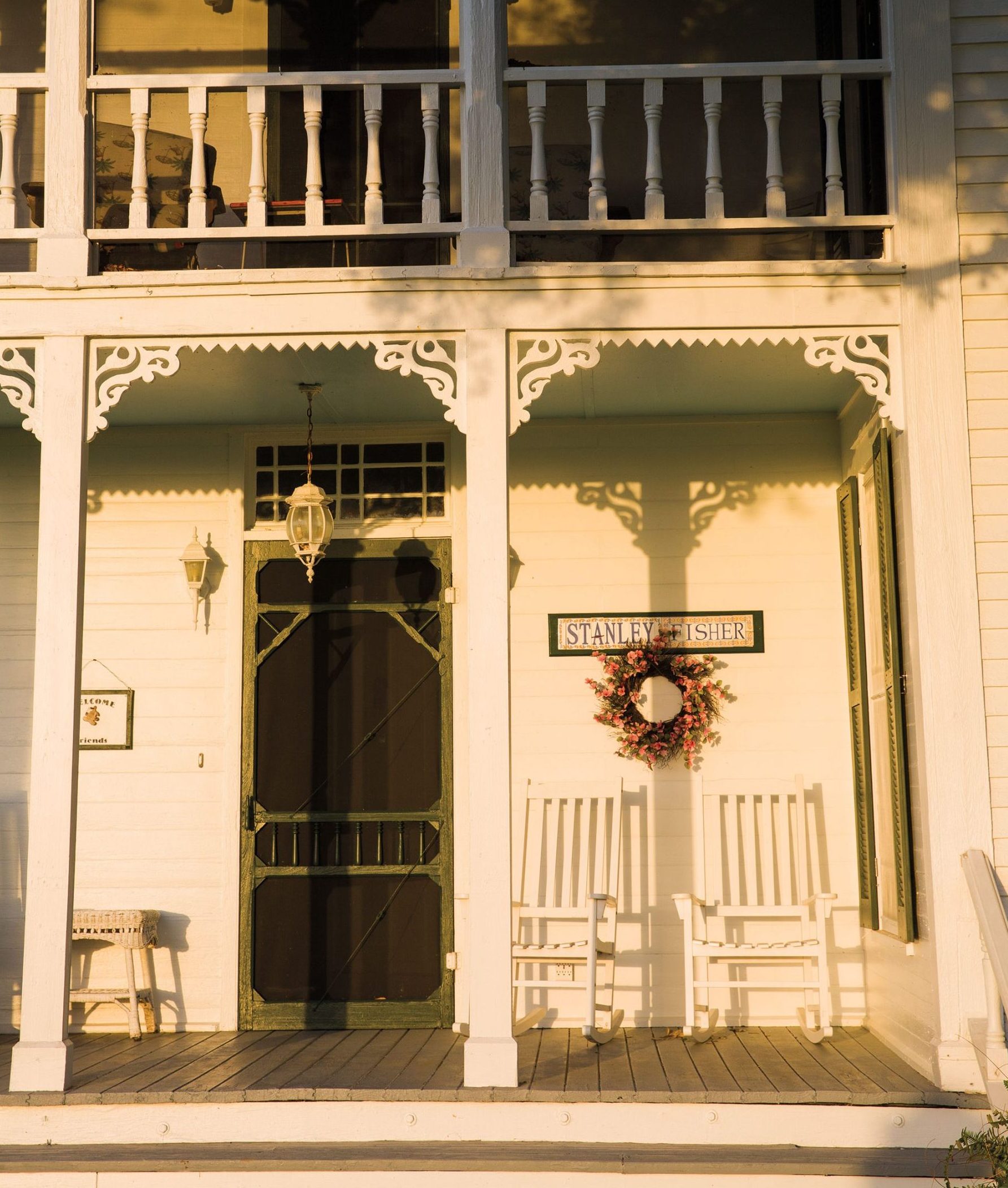 A Mansion in Matagorda
The Colorado River reaches the Gulf of Mexico at Matagorda Bay and the sleepy town of Matagorda, where anglers, birders, and retirees enjoy a no-frills paradise. With only 500 residents, Matagorda nevertheless is a far cry from what the Fisher family encountered when they arrived by schooner from New Orleans in 1830.
Traveling with his wife, Ann, their three small children, and a servant, Stanley Rhoads Fisher expected to find the newly constructed house he had commissioned from Philadelphia. But there was no house: The contractor had stolen the money.
Fisher's daughter Annie recounted walking 2 miles over wild grasslands to a temporary lodging with no floor. The family started over, recruiting shipwrights to build a home. Completed in 1832, the two-story home stands to this day.
"They built it like a ship," says Peggy Stanley, who with her husband, Rik, owns and operates the Stanley-Fisher House Bed and Breakfast. "They used quality wood—cedar and cypress are very heavy woods, termites can't penetrate it, and everything is tongue and groove."
The home expanded over the years, weathering many a storm and a succession of residents that used the space for various functions, including as a boarding house for schoolchildren, a meeting hall, and a funeral parlor. The Stanleys bought the house about 25 years ago and, after a renovation in 2004, opened it to guests.
Original wooden flooring, banisters, and crown molding pair with vintage photographs and maps, antique furniture, and bookshelves thick with historical tomes. Based on Fisher's 1830s letters, Peggy believes both Stephen F. Austin and Sam Houston stayed in the upstairs guest room, which today has ample creature comforts like a bathroom with a walk-in shower.
It's interesting to recline on the king-size bed of Room No. 2 and study the wooden ceiling planks, sharing the same ordinary perspective once experienced by Texas' founding fathers. Of course, Austin and Houston wouldn't have had the picturesque window view of the Matagorda Bay bridge, a slender, white span that arches elegantly over the Intracoastal Waterway.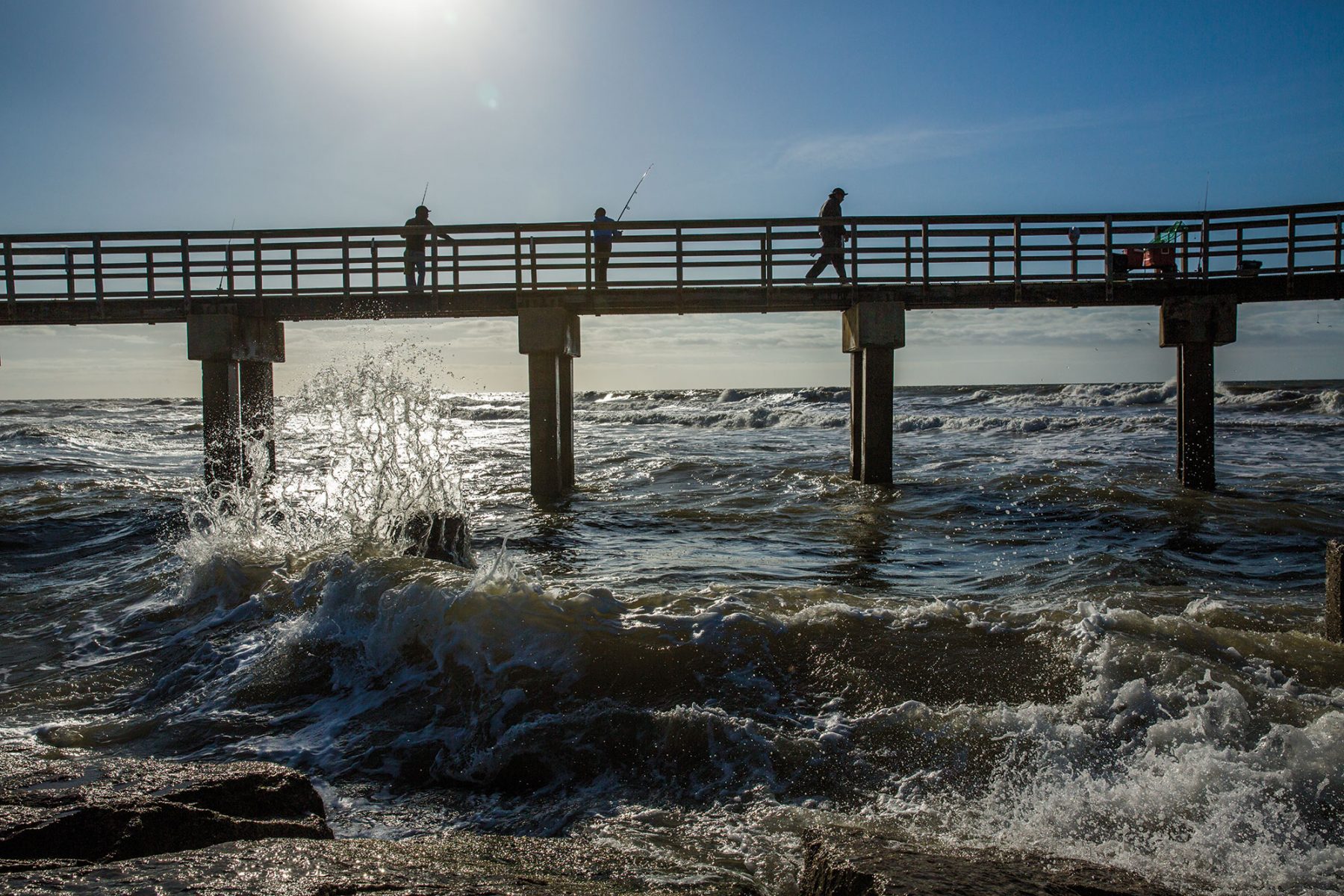 River Capital
Back upstream in Central Texas, Houston's near-drowning in 1841 likely did nothing to improve his opinion of Austin. The Colorado River was central to Austin's founding as the Republic of Texas' new capital city in 1839.
"One of the huge reasons [President] Mirabeau Lamar wanted to make Austin the capital was the Colorado River," explains historian Jeffrey Stuart Kerr, author of Seat of Empire: The Embattled Birth of Austin, Texas. "His thinking was that the river could be made navigable all the way to the Gulf of Mexico."
"Austin was smack-dab in the middle of Comanche territory. Sam Houston and his bunch said it was idiotic to stick the capital out there because they couldn't defend it. But Lamar had this dream of western expansion."
While paddle-wheel steamboats plied portions of the Colorado, the river ultimately proved too fickle and shallow to support reliable navigation.
For his part, Houston argued for keeping the capital in his namesake city of Houston, but not out of vanity. "Austin was smack-dab in the middle of Comanche territory," Kerr says. "Sam Houston and his bunch said it was idiotic to stick the capital out there because they couldn't defend it. But Lamar had this dream of western expansion."
It was a dream bigger than Lamar. Fueled by an incessant tide of newcomers, Texas eventually hopped the Colorado River and forged westward, wiping out the native inhabitants that stood in the way and harnessing the river with massive dams.
For 21st-century Texans, the Colorado River may get lost at times amid thickets of glass towers, gas stations, and tangled concrete highways. But the ancient waters still flow, connected to history by the slither of a cottonmouth across a grassy bank or the rush of floodwaters after a downpour—and in the tales of resilient pioneers on the Texas frontier.
From the July 2019 issue