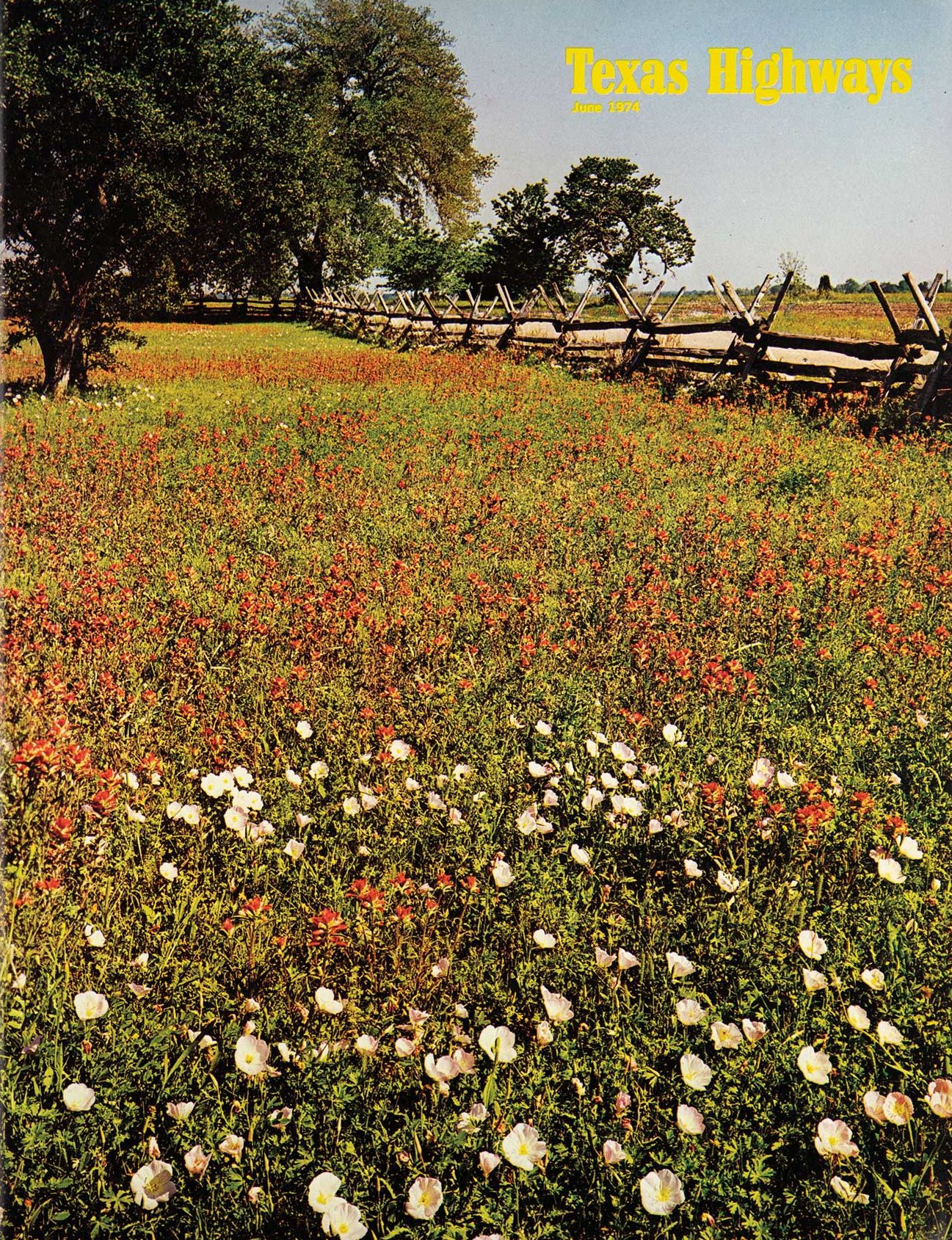 If there's one thing Texans can agree on, it's their love of wildflowers. A field of native blooms graced the second-ever cover of Texas Highways, and readers' enthusiasm for the bluebonnet and its springtime companions hasn't dampened since. The June 1974 cover featured "a field strewn with pink evening primrose and Indian paintbrush showing why the 'primrose path' has always been associated with beauty, tranquility and happiness."
"This year marks our 45th anniversary, and as with any milestone, it gives us an opportunity to pause and reflect on where we came from."
This year marks our 45th anniversary, and as with any milestone, it gives us an opportunity to pause and reflect on where we came from. Though Texas Highways was founded in 1953 when the Texas Highway Department changed the name of its employee publication from Maintenance and Construction Bulletin, it didn't become a travel magazine until enterprising editor Frank Lively began adding stories about the history, people, and places of Texas in 1962. In 1974, under the late Lively's direction, the magazine made the full transition to a consumer publication, with an annual subscription price of $4.50.   
A year later, Gov. Dolph Briscoe signed a resolution by the state Legislature naming it the official travel magazine of Texas, stating, "Texas Highways beautifully interprets scenic, recreational, historical, cultural, and ethnic treasures of the state and recalls the best of our Texas heritage." Lively noted early on that readers enjoyed stories about history, scenery, travel, and wildflowers, which has held true over the years.
Anniversaries also offer an opportunity to recommit to the future. As a staff, we are grateful to everyone who has sustained the magazine over the years: staff members, contributors, and most importantly, loyal readers. We look forward to 45 more years, and then some, of sharing the state's diverse scenic, cultural, and historical treasures that keep calling us back to the road—preferably alongside a field of bluebonnets.
From the March 2019 issue