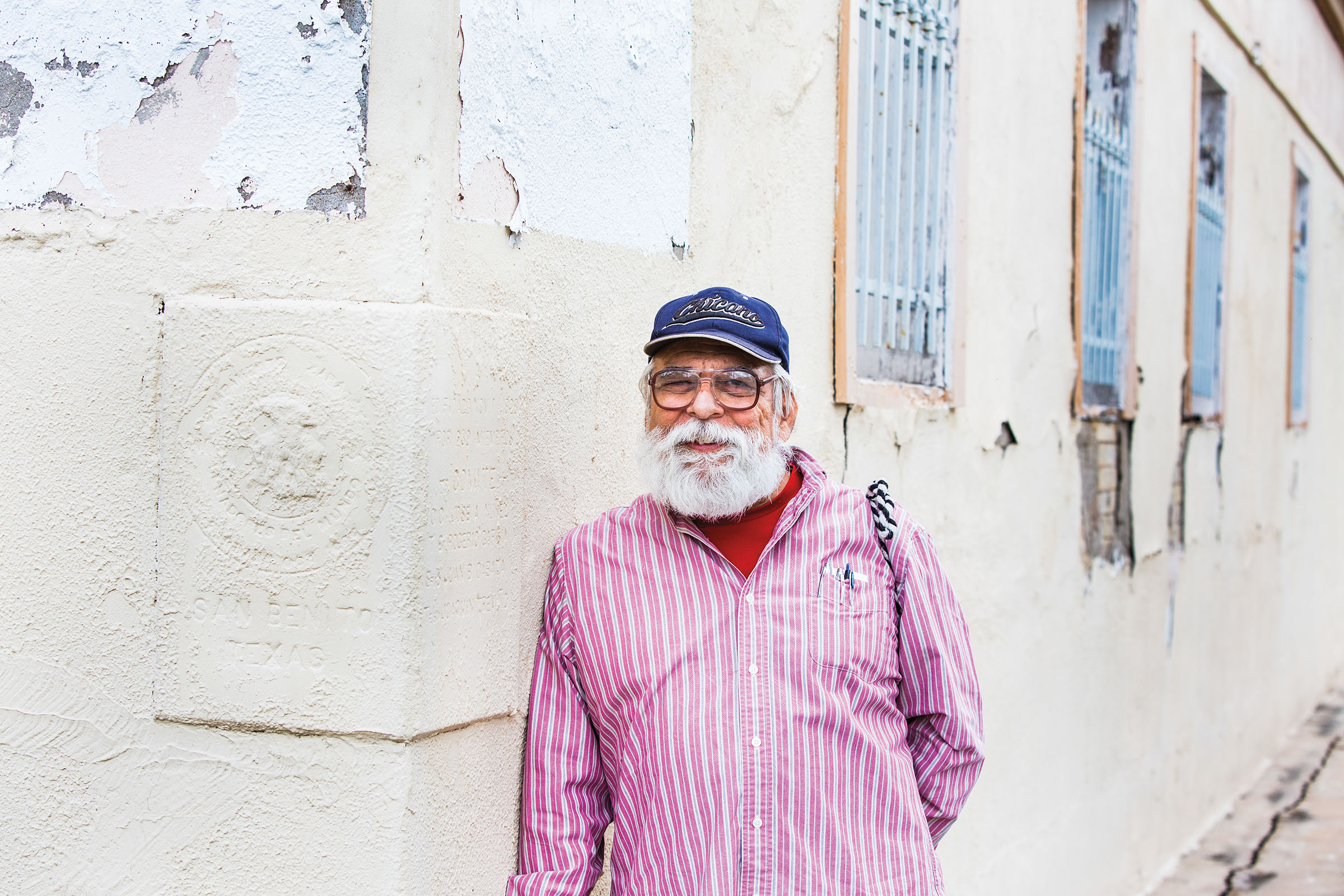 T
o understand why Rogelio Nuñez says the world revolves around San Benito, you have to understand his commitment to his hometown's cultural identity. Nuñez grew up in this deep corner of South Texas and fondly recalls his barrio's barbershops, meat markets,
panaderías
, and theaters—all found within a 12-block radius, near the city's freshwater resaca. Situated on land that was part of a Spanish grant, San Benito developed in the early 20th century as a railroad and agricultural center. After moving away to Kingsville and Austin for college, Nuñez returned and took an active role in supporting San Benito's Mexican American community. He helped pave the way for a local cultural renaissance as the founder of the nonprofit Narciso Martinez Cultural Arts Center—named for the famed local conjunto accordionist—which promotes Mexican American arts. He's also the director of the nonprofit Casa de Proyecto Libertad, which provides legal services to immigrants. "My wife thinks I'm nuts because I still go by the area and the house where I grew up every day," Nuñez says. "It gives me a sense of being."
Neighborly Spirit
"I was raised in what's called Mexiquito, or the old Mexican side of town, and I walked to school every day alone. Family lived in the neighborhood. I'd travel half a block to my grandparents' house to get a bite to eat and hang out. Thursday night was bingo night, so my mom would take me to see a movie and play bingo. Walking around the neighborhood was always nice. Older folks would say, 'Buenas tardes,' and the younger folks would say, 'How are you doing?'"
Musical Legacy
"My concept of San Benito being the 'center of the universe' comes from an Intro to Sociology course I taught at University of Texas at Brownsville [now UT Rio Grande Valley]. That's where I'd say I was from. San Benito has a lot of things to offer. Bobby Morrow is from San Benito. He won three gold medals as a sprinter in the 1956 Olympics at Melbourne. It's the home of La Villita Dance Hall and Narciso Martínez. Freddy Fender, whose original name was Baldemar Huerta, is also from San Benito."
Cultural Center
"We started the Narciso Martinez Cultural Arts Center, and the whole idea of the 'center of the universe' became more important because people would come from all over the world. The center began to flourish. The Valley did not have a cultural center for Chicanos, and so this became the place. By Oct. 29, 2021, we'll be coming to 30 years of cultural programming. A few years ago, we moved the conjunto festival to Los Fresnos, 10 miles away, and COVID has affected us a lot. We still do presentations at La Villita in San Benito, and my church, Getsemani, allows us to do readings and poetry in its nice acoustics."
Bound by Bread
"Cultural issues are economic engines for our community. Fernando Sanchez didn't know what La Villita would become when he and his wife, Eva, built it in the 1940s. All he knew was that people needed a place to dance. Now it's thought of as one of the most famous dance halls around, where Narciso Martínez and Freddy Fender performed. And La Especial Bakery is still there, right down the street from La Villita. Even younger folks in San Benito identify with the bakery because it's a place people talk about and find just by following the smell of bread."
Honor Your Roots
"When I was teaching, my students didn't have a sense of place, of community. They came from somewhere but weren't told who they were and why. I always tell people that one of the best sources of information is your family, and to ask them what their world was. Chicanos are a pueblo, a people. This is our homeland, and how to arrive at the liberation of my people comes through different avenues—arts, education, politics. I tried to achieve a cultural infusion here in San Benito using that insight. I think every town needs a major cultural infusion and will benefit from it."
Town Trivia
Population:
24,371
Number of Stoplights:
25
Year founded:
1904
Nearest City:
Harlingen, 6 miles north
Marquee Event:
Resacafest, typically held on the Saturday nearest July 4, is San Benito's annual Independence Day celebration at W.H. Heavin Memorial Park along the resaca.
Map it:
La Villita Dance Hall, 261 W. Robertson St.
From the May 2021 issue