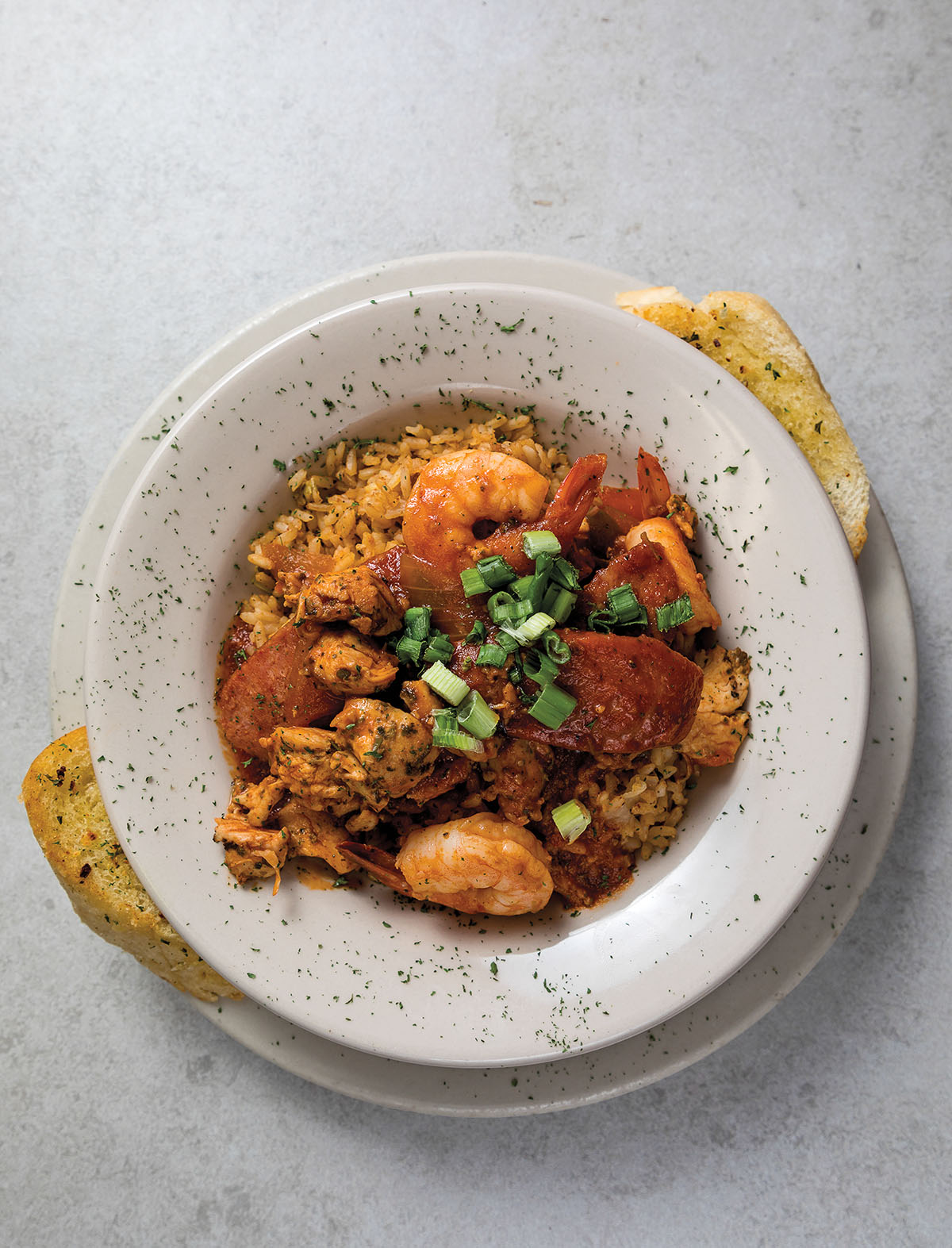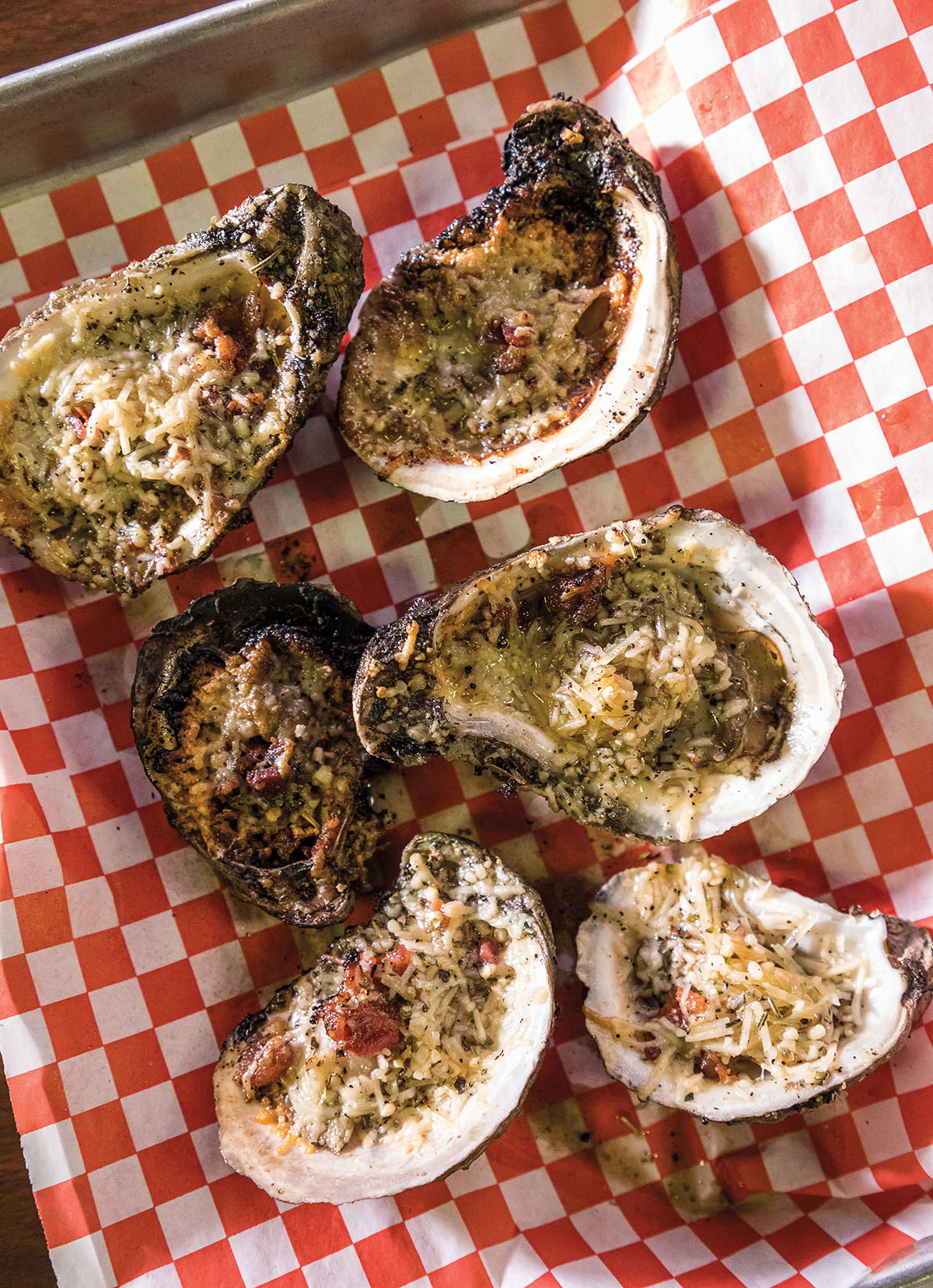 Jambalaya: The word is so evocative that if you say it aloud, you can almost hear a jazz band playing through the streets of New Orleans. While the dish's origin is uncertain, food historians speculate the Creole concoction of savory rice and meats came from early Spanish settlers in Louisiana. Finding no saffron in the New World, they had to cook their paella with tomatoes and local spices instead—and jambalaya was born.
Making do in a strange new land is exactly what Pastor Willie Monnet and his Smoking for Jesus Ministry had to do when they evacuated New Orleans and settled in the Marble Falls area after Hurricane Katrina in 2005. Having run a church, school, and restaurant together in New Orleans, this tightknit ministry of around 100 worshippers got to work reinventing their lives in Central Texas. By 2006, the ministry opened The Real New Orleans Style Restaurant, a nonprofit eatery that delivers on its matter-of-fact name.
The restaurant owes its authenticity to the talents of chef and manager Erin Legier, who comes from a lineage of Creole cooks going back as many generations as Creole culture itself. One of the most popular menu items, shrimp and grits, is a reinterpretation of his mother's recipe; the grits are topped with a buttery shrimp sauce, sautéed onions, red and green bell peppers, bacon, and jalapeños. The dish is anything but average, and the same can be said for his mom's talent.
"My mom has the gift," Legier says. "She got it from her parents. Cooking is traditional in New Orleans. It's almost like Italy—people pass dishes down from generation to generation. That's what Creole cooking is, and the gift is in the DNA." Legier, who has five sons, is passing the legacy on to his own children. His son, Devin, 23, works at the restaurant, and according to Legier, "could pretty much run the kitchen."
Family is something that comes up often in conversations with Legier. It's a big reason he and the rest of the congregation love living in Texas. "We have nothing but good things to say about Marble Falls," he says. "I'm very content here." Legier says Marble Falls welcomed them from the beginning, allowing their kids to enroll in the school district even though all of their school records had been destroyed by the hurricane.
Now, more than 15 years after Katrina, about two-thirds of the original members of the congregation are still worshipping together, led by Monnet, in a building just outside Marble Falls. Many also work at the restaurant, whose profits go to the ministry's church and school, although some of the waitresses were just toddlers when they left New Orleans. Their main connection to their birthplace is the food they serve to customers each day: crispy catfish po'boys, rich gumbo in a dark roux, étouffée, and of course, jambalaya. "Everyone needs to try the chocolate cake and bread pudding," waitress Brie'Anna Branch says. These two exalted desserts are the creation of Mamé, Monnet's mother-in-law and the restaurant's baker until she passed away in 2019. "My mother makes them now," Branch says proudly.
Legier keeps the food true to its roots, but he throws in a few surprises to make the dishes his own. For the Pontchartrain—a heaping plate of red beans and rice, catfish, and sausage, named for the expansive lake just north of New Orleans—Legier mixes cornmeal and flour on the catfish, giving it a clean crunch. His jambalaya is named Deconstructed Rice Jambalaya because he rests andouille sausage, Gulf shrimp, and sautéed chicken on top of a bed of rice rather than mixing the ingredients.
The restaurant's interior is no-frills, save for a purple, gold, and green palette that evokes the spirit of Mardi Gras. Photographs of New Orleans streetcars and ornate French Quarter balconies pepper the walls. One wall of photos and plaques honors the history and accomplishments of the Smoking for Jesus Ministry along with the story behind its name.
"In Revelation 3:16, God says he'd rather us be cold or hot than to be lukewarm about our faith," Legier explains. "So that name represents our unique zeal toward God and is an expression of the faith that it took to come out here and start over again."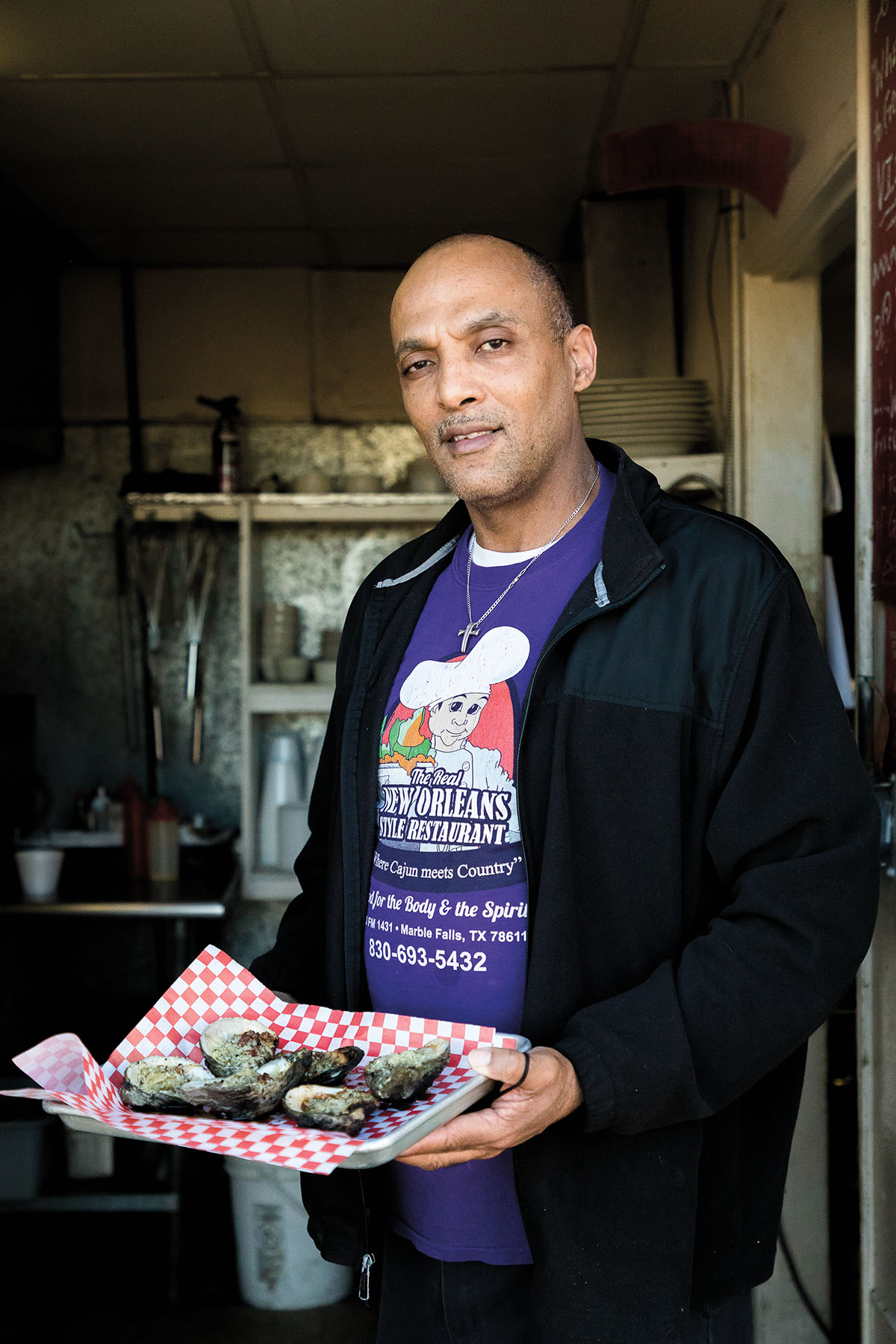 From the February 2021 issue