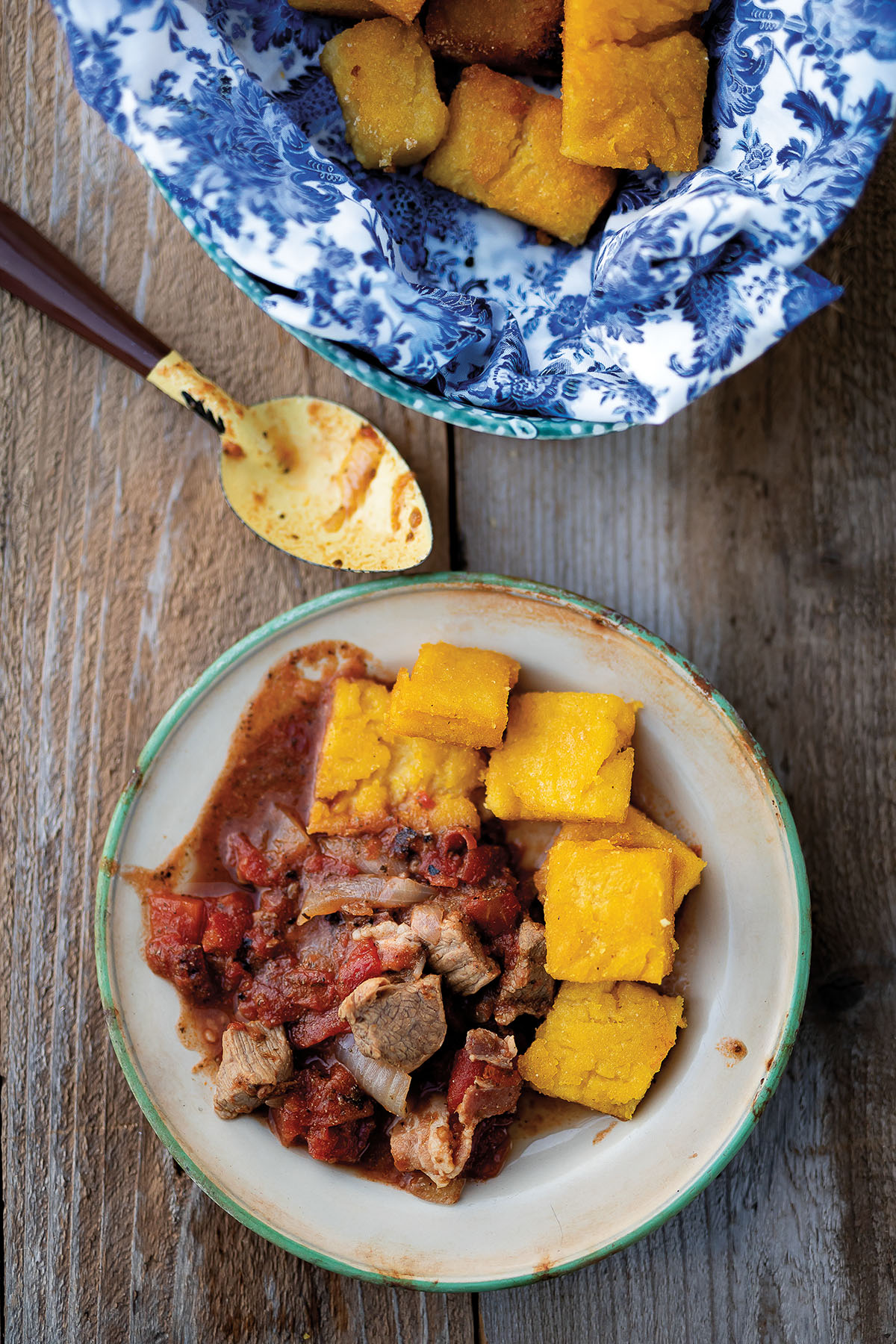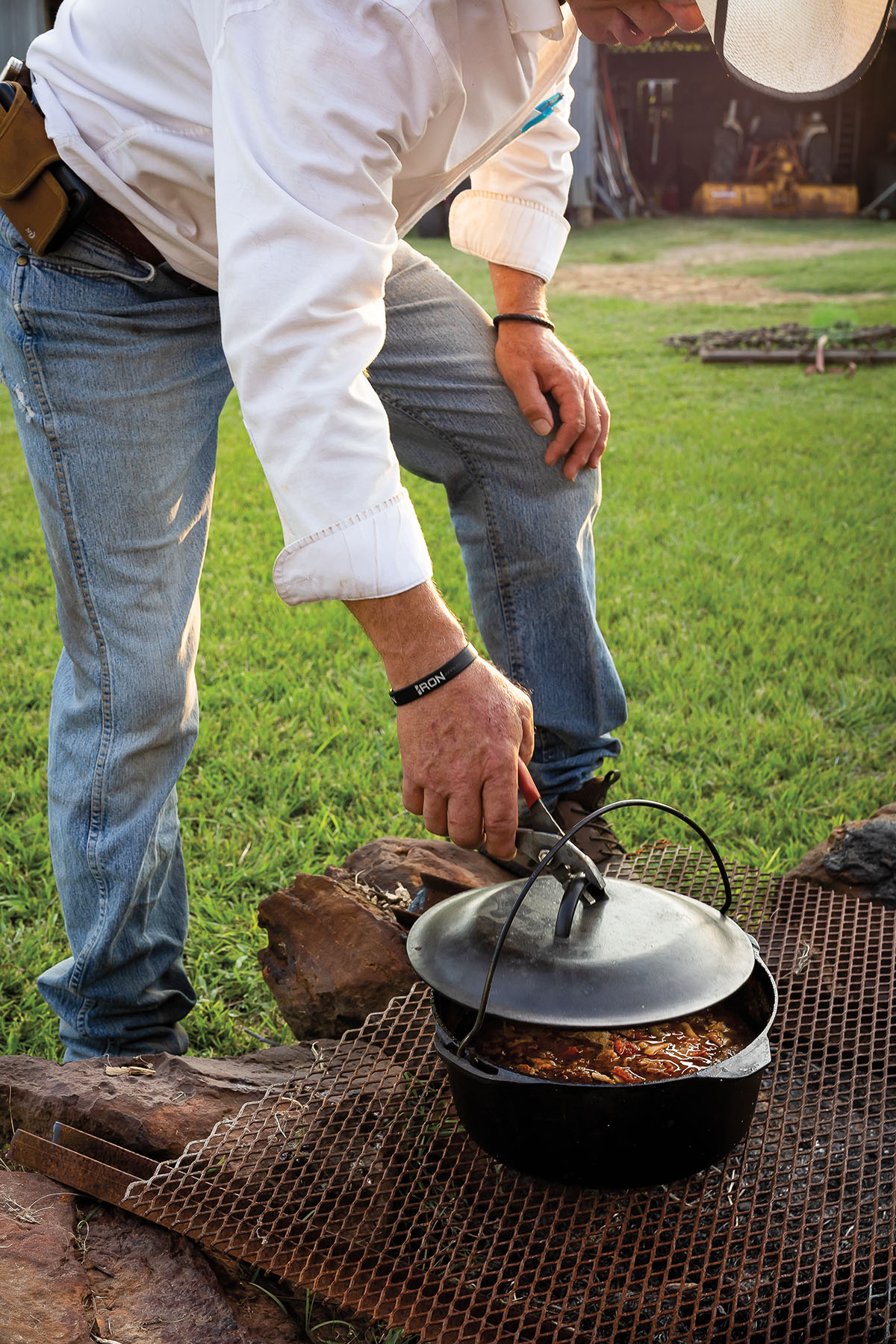 When professional horseman and cowboy Pete Lichau was growing up in 1970s Sonoma County, California, he idolized actor John Wayne.
Two of his favorite movies were True Grit and Rooster Cogburn, both Westerns that showed characters eating corn dodgers, a hush puppy-like snack.
"As a little cowboy kid, whatever John Wayne ate, I was gonna eat," Lichau says. So his mother dutifully recreated the on-screen treats. "That just elevated my mom to John Wayne status," Lichau recalls.
Corn dodgers originated as a survival food for pioneers during the Westward Expansion of the 1800s. They were made out of the only ingredients on hand in hard times—cornmeal, pork fat, salt, and water. They were fried in a cast-iron skillet or on a tine of a garden hoe and were used as sustenance for horses as well.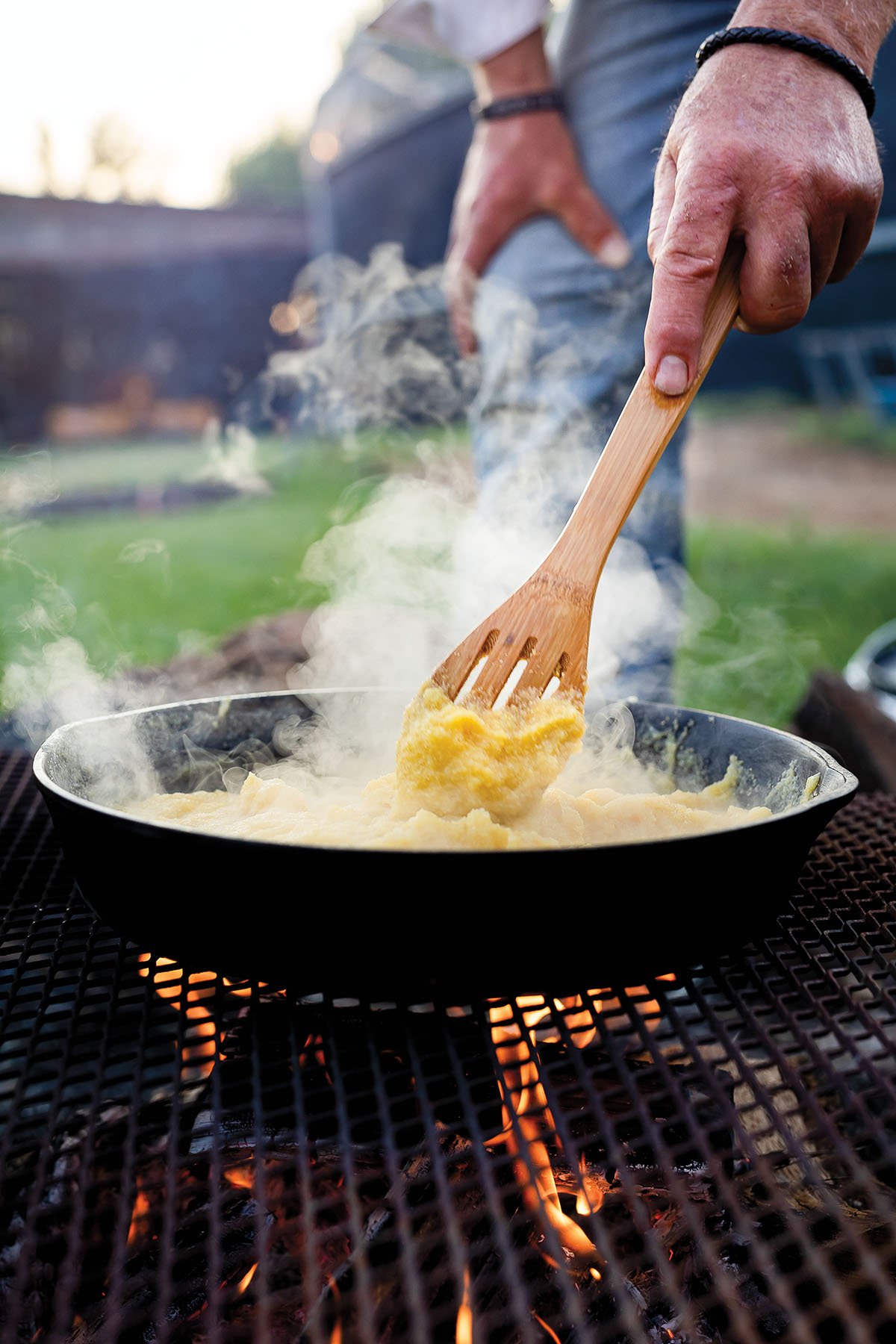 Mother Lichau's Corn Dodgers
Ingredients:
1 ¾ cups cornmeal
1 tablespoon firmly packed brown sugar
Pinch of salt
1 tablespoon of oil
Directions:
Bring 2 ¾ cups of water to a boil in a pot on the stove. Mix the cornmeal, 1 cup of cold water, the brown sugar, and the salt together in a bowl. Add to the boiling water. Stir continuously until thickened, about 15 minutes. Pour into a greased loaf pan and chill overnight. Turn out on a cutting board and cut into ½-inch squares. Fry squares in the oil in a cast-iron skillet until browned (4 to 5 minutes on each side). Serve with gravy, butter, or syrup. Makes 25.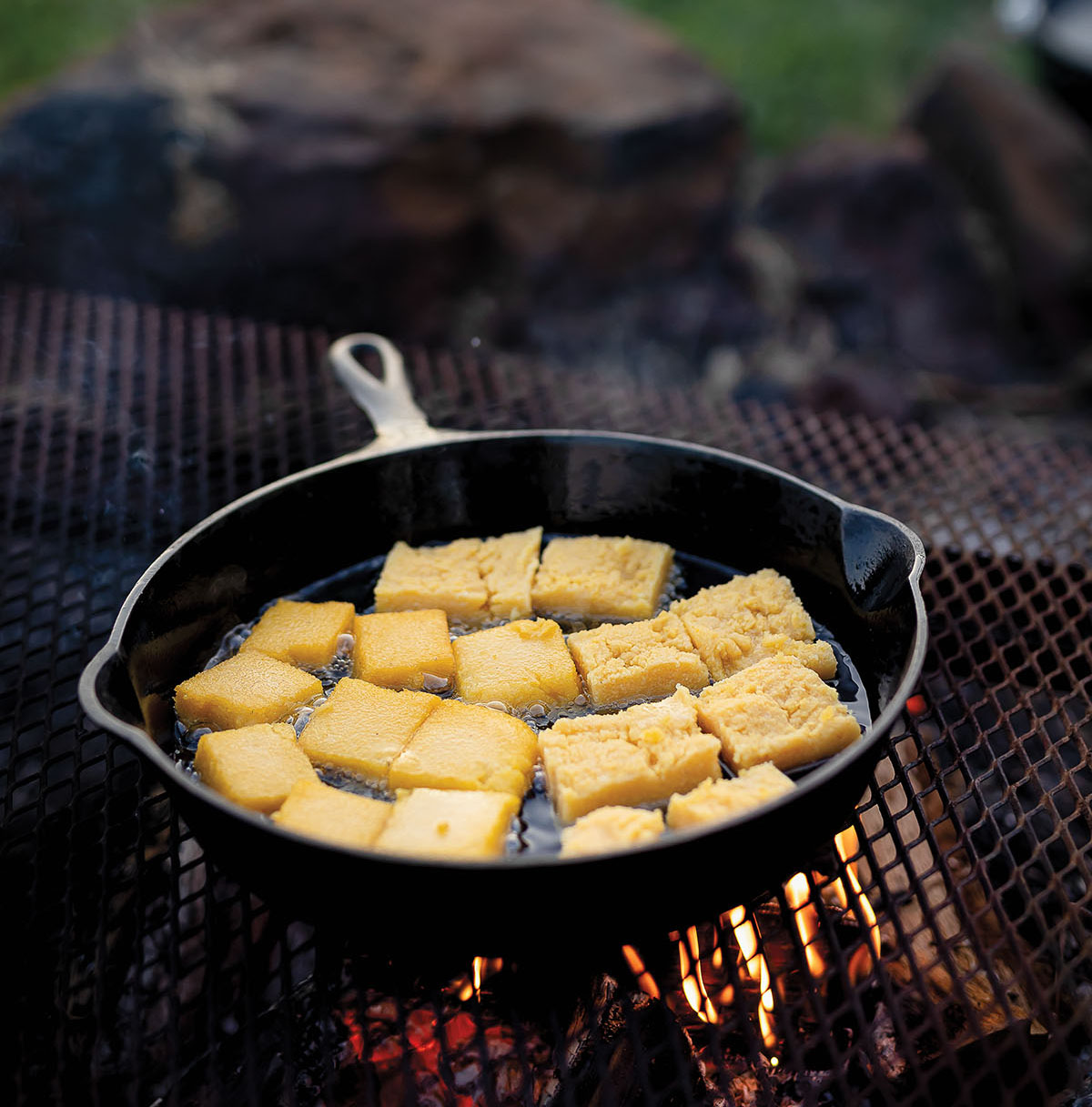 Lichau earned his spurs and first belt buckles in the 1980s by participating in bareback bronc riding competitions in Montana, Wyoming, Nevada, and Texas, until his professional rodeo career was cut short by a broken neck in 2014. Nowadays, he owns and operates Rose Gate Farm in Argyle, a suburb of Fort Worth, where he teaches riding lessons and horsemanship.
Lichau left California when he was 19 to join the rodeo circuit. He wrote letters to his mother on the backs of his rodeo numbers and included a list of towns and dates. Wherever he ended up, he would head over to the post office, where a care package from his mother always awaited him. The bundles included fresh socks, underwear, and sometimes saltines and sardines. "She sent me those for inspiration," he jokes, remembering their acrid taste. Without fail, there was also a batch of corn dodgers.
Perfect for both the cowboy and the horse, the dodgers were strategically placed by Lichau on his truck's dashboard to help them harden up and last longer. "The harder they got, the slower I ate them," he says, which was good since he didn't have much food to go around at the time.
His mother has passed on, but Lichau feels her presence in his work ethic as a horseman and his mindset as a cowboy.
"She wasn't going to send me money," he says, remembering those early lean days. "Because I was a cowboy now, and cowboys eat corn dodgers."
From the September 2021 issue