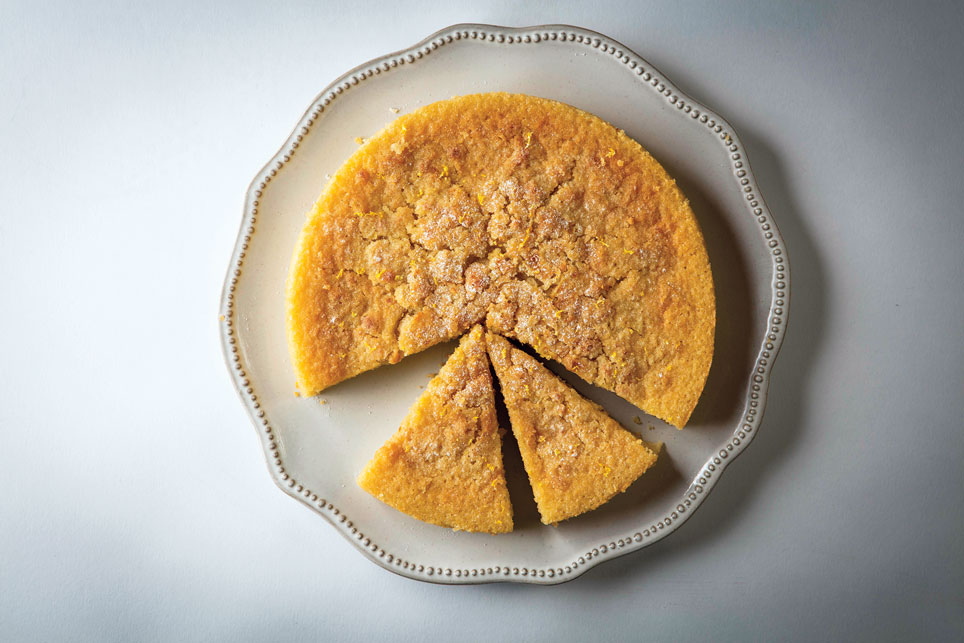 Using Sandy Oaks' olive oil in this simple recipe keeps the cake moist, while the limoncello, an Italian lemon liqueur, gives it a little kick.
Ingredients
2 c. all-purpose flour
1/2 tsp. baking powder
1/2 tsp. baking soda
pinch of salt
3 eggs
3 c. sugar
lemon zest
1 c. Sandy Oaks extra-virgin olive oil
1 1/2 c. milk
1 T. limoncello
Directions
Beat eggs, then mix in oil, sugar, milk, and limoncello. In a separate bowl, mix dry ingredients.
Add dry ingredients to wet and incorporate until blended.
Add mixture to a greased 9×13 pan and bake at 325 F for 45 minutes.
Serves 10-12
From the November 2018 issue