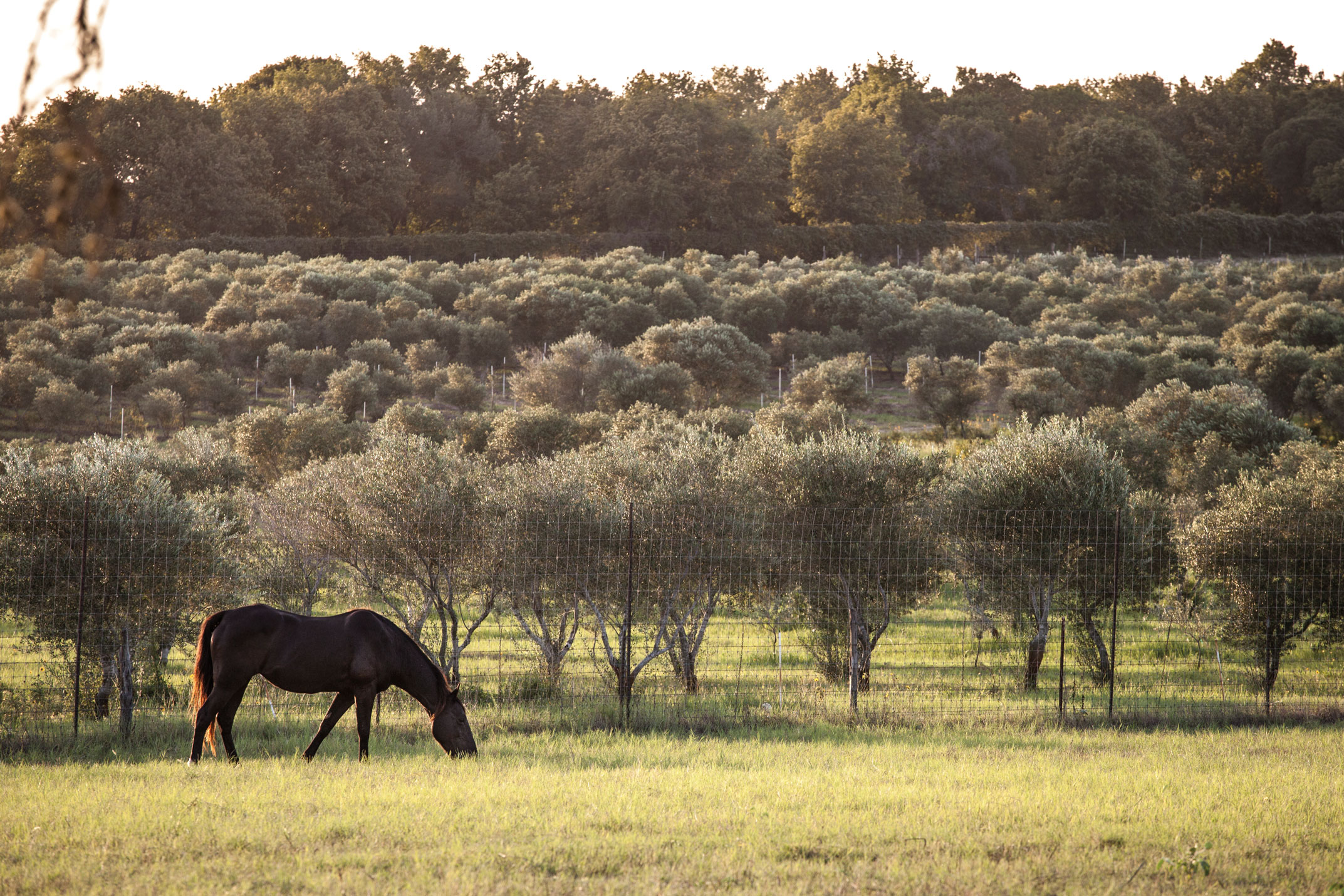 When most people travel, they might come home with photos and a souvenir T-shirt, or maybe some housewares or local art. Saundra Winokur brought back an entire olive orchard.
Visits to Italy in 1994 and Spain in '99 inspired Winokur to recreate that Mediterranean setting in her home state, just south of San Antonio. After living in Manhattan for 14 years, taking art classes and illustrating children's books, she had returned to Texas to help take care of family. "I'm a sixth-generation Texan, and most of my folks ranched, so certainly I wanted to have cattle, but I also wanted to do something else," she says. "It seemed to me that olives could be a good crop for Texas. That was based on spending time in a number of places that, when I visited orchards there, reminded me of Texas."
Sandy Oaks Olive Orchard
25195 Mathis Road, Elmendorf
210-621-0044
sandyoaks.com
Tours
Sandy Oaks Olive Orchard opens Wed-Sat 11 a.m.-3 p.m. with weekly orchard tours Sat 11:30 a.m.
And while there are about a dozen olive orchards in the state today, there were skeptics when Winokur began experimenting with different species of olive trees on her property in the late 1990s. To prepare for the opening of her orchard, Winokur conducted research and networked with others in Texas who were planting olive trees. A Texas A&M study from the 1930s that she found online during her exploration seemed discouraging—it concluded that olive trees wouldn't produce in the drought-prone state. Winokur decided to continue testing anyway through trial and error, evaluating 38 different varieties from regions with climates similar to South Texas.
Winokur first purchased olive trees from Egypt, where she had toured orchards and learned propagation techniques first-hand. "I ordered 1,000 trees, and they ended up at Heathrow [airport] on the dock for 10 days," she says. "Then I ordered another 1,000 and routed them through Amsterdam. Those came beautifully within two to three days, but olive trees have knotted roots, so when customs agents looked at them without using a microscope they decided they had nematodes—or roundworms—and fumigated the whole lot. At that point, I ordered trees from California."
"It seemed to me that olives could be a good crop for Texas."
Twenty years later, those California trees, along with trees from Spain and Tunisia, now flourish at Sandy Oaks Olive Orchard, which in addition to making olive oil for retail and wholesale purposes, serves as an educational getaway that emphasizes the benefits of natural ingredients. On Saturdays at 11:30 a.m., just after opening the orchard, Winokur gives visitors a tour of the property and shares an overview of the olive industry in Texas. She also instructs the crowd on how to store olive oil properly.

Lemon Olive Oil Cake Recipe »
A former elementary school teacher and college professor, Winokur is still an educator at heart and enjoys passing along her knowledge.
Winokur is also an artist who studied collage and pastel at the Art Institute of Chicago and printmaking in Tuscany. At Sandy Oaks, she has created an orchard straight from a landscape painting, with a long, olive tree-lined private drive, a patio studded with fresh herbs growing in rustic pots, large oak trees providing shade, and cattle grazing in the field, which in turn has made it a popular venue for weddings and photo shoots.
Cook & Craft

Sandy Oaks Olive Orchard hosts regular workshops to educate visitors about the versatility of the olive tree and to encourage using more natural ingredients and products. To RSVP for an upcoming class or get more information, call 210-621-0044.

Two Holiday Cakes Workshop

Nov. 10

In this course, attendees learn how to decorate a Yule Log and how to bake a King Solomon's Cake, two traditional holiday treats. $15

Jelly and Jam Workshop

December

Guest instructor Connie Sheppard teaches guests how to make unusual jams and jellies for holiday gifting. Date TBD. Free

From the Kitchen to the Spa

Jan. 12

This class showcases the many useful products that can be crafted from olive oil. Guests make and take home a vinaigrette, a metal polish, and a bath oil. $20
When the tour concludes, visitors can taste the fruits of Winokur's labor with lunch at the restaurant, just inside the gift shop. The menu offers an antipasto appetizer with meat, cheese, and, of course, olives; soups such as tomato basil with jalapeño cornbread; and entrées including paninis and sandwiches. On the sweeter side are limoncello cake with whipped cream and strawberry sauce as well as gelato.
After the meal, a peek in the gift shop reveals tables laden with displays of edible items and body products made from olives grown on the property. Highlights include olive-leaf tea (Winokur emphasizes being a zero-waste operation, so the tea uses an often-discarded part of the plant), brined olives, olive oil, tapenade, and olive bread; and handmade skincare and beauty products, including salve, soaps, body lotion, body oil, body butter, hair and beard oil, and bug spray.
But the real stars are outside the gift shop: rows and rows of drought-tolerant olive trees to take home and create your own Mediterranean oasis. Winokur is happy to tell you how.
From the November 2018 issue