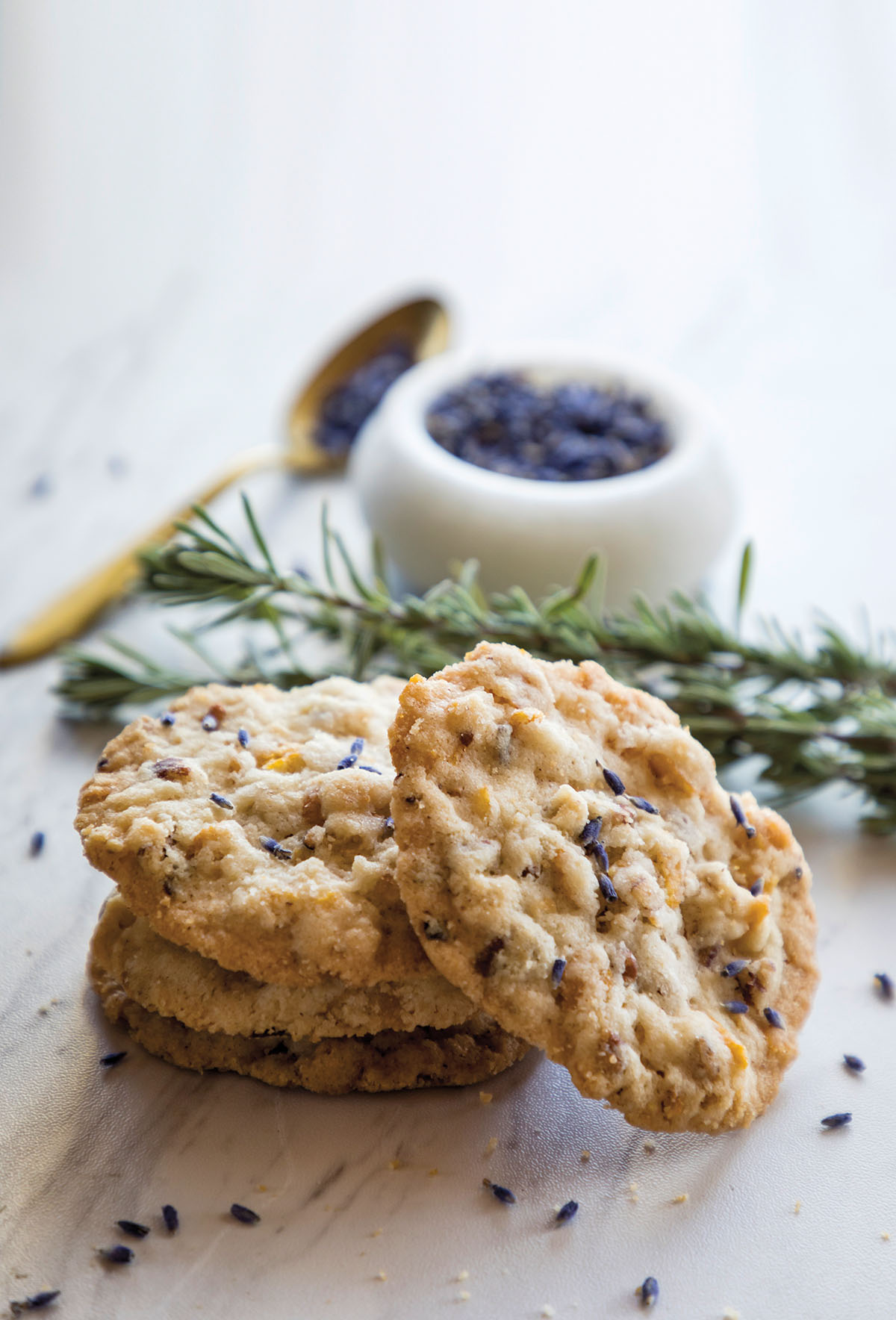 Visitors flock to Brenham, near Debbie and Jim McDowell's farm, to take in the breathtaking sight of a sea of bluebonnets every March. Then they come back May through September to see the pale purple spires that are the namesake of the McDowells' Chappell Hill Lavender Farm.
Lavender is not native to Texas, and the local climate provides a challenge to those hoping to grow it. Too much rain can quickly destroy these finicky flowers, which prefer full sun and dry conditions. Nevertheless, in 2003, the McDowells planted an initial crop on their 23-acre property. "When we moved here, we had all this land and needed something to do with it," Debbie says. "We read lavender can grow in the Hill Country, so we started by planting 600, then another 600, then 1,500."
The farm now cultivates two varieties on 3 acres. Sweet lavender can be cut in May and June, whereas the lighter-hued Provence variety is harvested from late July through September. During those times of the year, guests are invited to stroll through the fragrant fields and gather their own fresh bouquets. Two annual events mark the height of the seasons. Spring Fling takes place the Saturday before Mother's Day and features an art workshop using a flower-pounding technique; and the Lavender and Wine Fest, on the second Saturday in August, celebrates with craft activities and artisan vendors.
The farm's on-site store offers products like lotions and soaps, tea and spice blends, and edible treats, many of them made by Debbie. For cooking, she recommends using the Provence variety, like she does in her best-selling lavender pecan crisps. "It enhances the flavor without being overpowering," she says. "Don't be afraid to use it."
Not ready to cook right now? Enter your email to have this recipe sent to you:
By entering your email, you agree to receive email communications from Texas Highways Magazine as described on the newsletter page.
The recipe has been sent to .
Lavender Pecan Crisps
Makes up to 36 cookies
Ingredients
2 cups sugar
4 sticks softened butter
3 cups flour
2 teaspoons cream of tartar
1/2 teaspoon salt
1 teaspoon baking soda
6 teaspoons ground lavender
4 cups corn flakes
1 cup chopped pecans, toasted
Directions
Cream sugar and butter. Mix in dry ingredients, then fold in corn flakes and pecans. Spoon onto cookie sheet and bake at 350 F for 20 minutes.
From the March 2020 issue