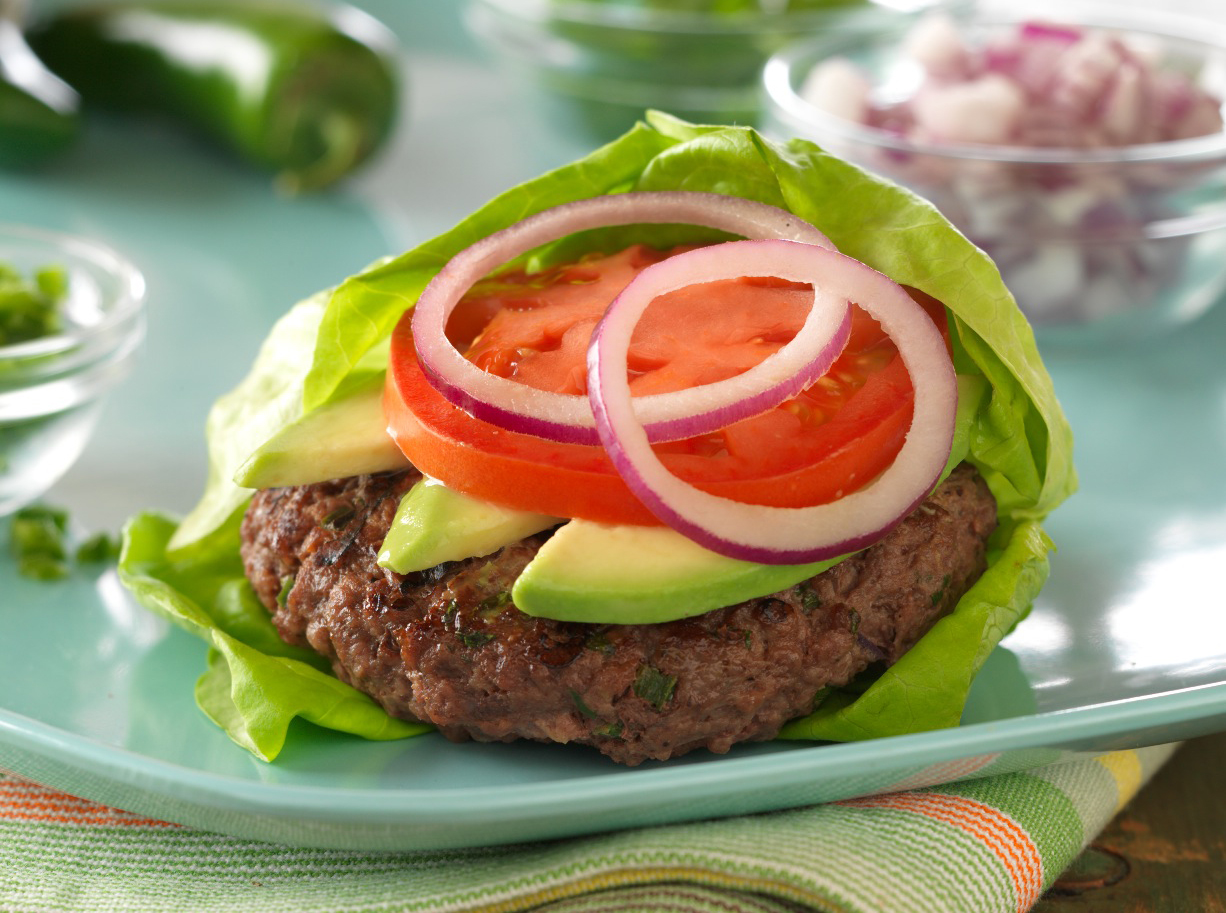 Ingredients
1 pound Ground Beef (93% lean or leaner)
1 jalapeño pepper, seeded, chopped
2 teaspoons chopped onion
2 teaspoons finely chopped fresh cilantro
1/8 teaspoon salt
1/8 teaspoon ground black pepper
4 romaine or iceberg lettuce leaves
1 tomato, sliced
1 avocado, sliced
1 onion, thinly sliced
Preparation
Combine Ground Beef, jalapeño pepper, onion, cilantro, salt and black pepper in large bowl, mixing lightly but thoroughly. Lightly shape into four 1/2-inch thick patties.
Place patties on grid over medium, ash-covered coals. Grill, covered, 8 to 10 minutes (over medium heat on preheated gas grill, covered, 7 to 9 minutes) until instant-read thermometer inserted horizontally into center registers 160°F, turning occasionally.
Place each burger on lettuce leaf. Evenly top with tomato, avocado and onion slices. Wrap lettuce leaves around burgers.
From the July 2017 issue