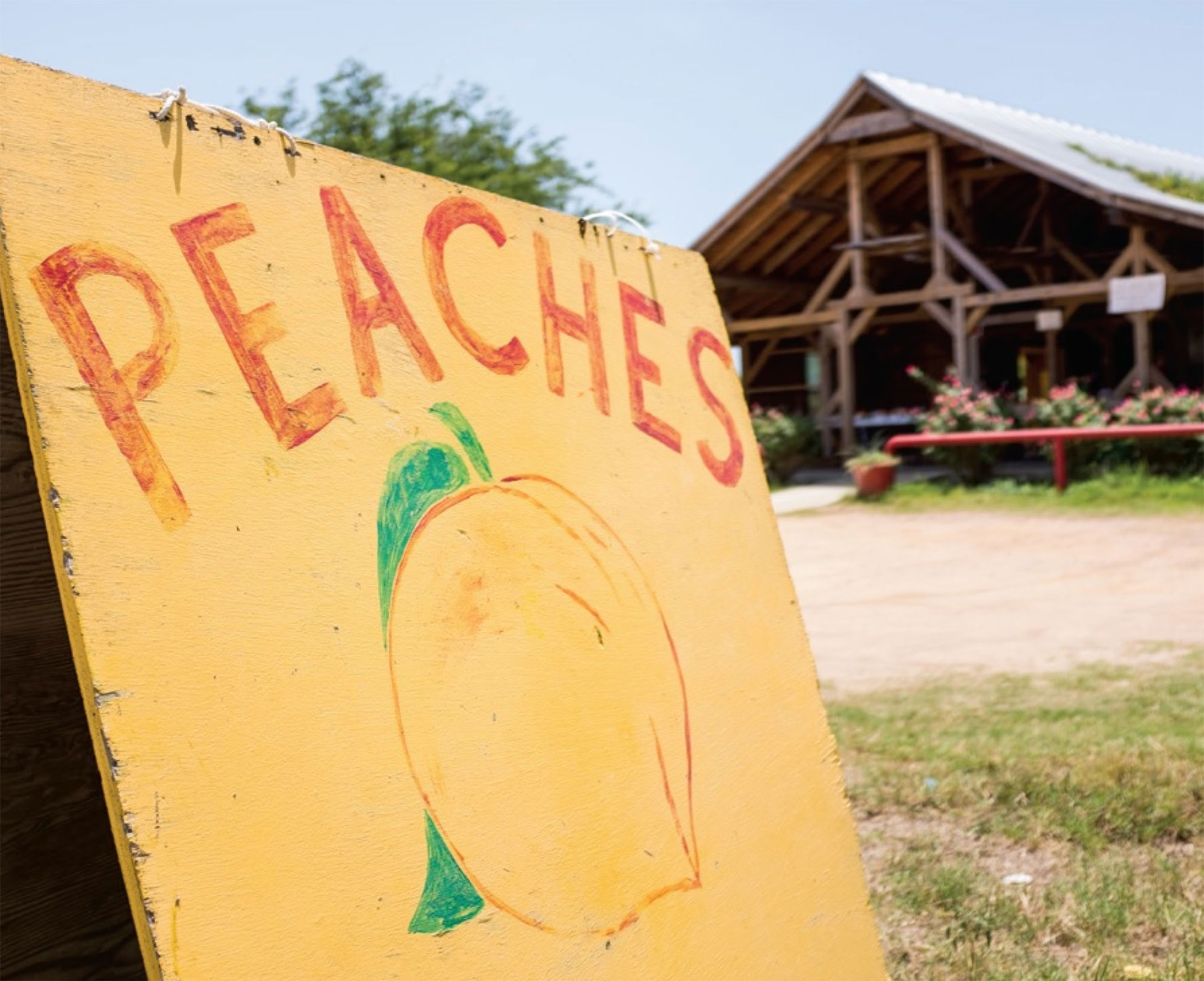 When is peach season this year? It's always a bit fuzzy, so visit farm websites for opening dates and daily harvest updates before you hit the road. Generally, peaches are available May-September, with traditional freestone varieties appearing late June and early July, but offerings are subject to change.
HUTTON FRUIT FARMS
Located on the farm, this no-frills store has famed Parker County peaches and other produce, plus peach syrup and honey; their fruit can be found at the Weatherford Farmers Market downtown.
210 Greenwood Cut Off Road, Weatherford
817-594-1273
JENSCHKE ORCHARDS
Pick your own peaches at this third generation orchard and stand, with 26 varieties (including local fave Southern Pearl, a white peach) and more than 5,000 trees.
8381 US 290
E., Fredericksburg
830-997-8422
STUDEBAKER FARMS
Some of Texas' best-tasting peaches can be found at this timber-framed barn just east of Fredericksburg. Farmer Russell Studebaker and his family have been growing peaches for 20 decades, including local favorites like Dixiland, Ouachita Gold, and Sweet Loriann, a proprietary white variety.
9405 US 290 E., Fredericksburg
830-990-1109
studebakerfarms.com
VOGEL ORCHARD
The Vogel family has had peach orchards just west of Stonewall since 1953 (founder George's father used to sell eggs and backyard fruit from the same location). The spacious store sells 24 varieties of peaches as well as farmstead preserves and other crops.
12862 US 290 E., Fredericksburg
830-644-2404
vogelorchard.com
From the May 2019 issue