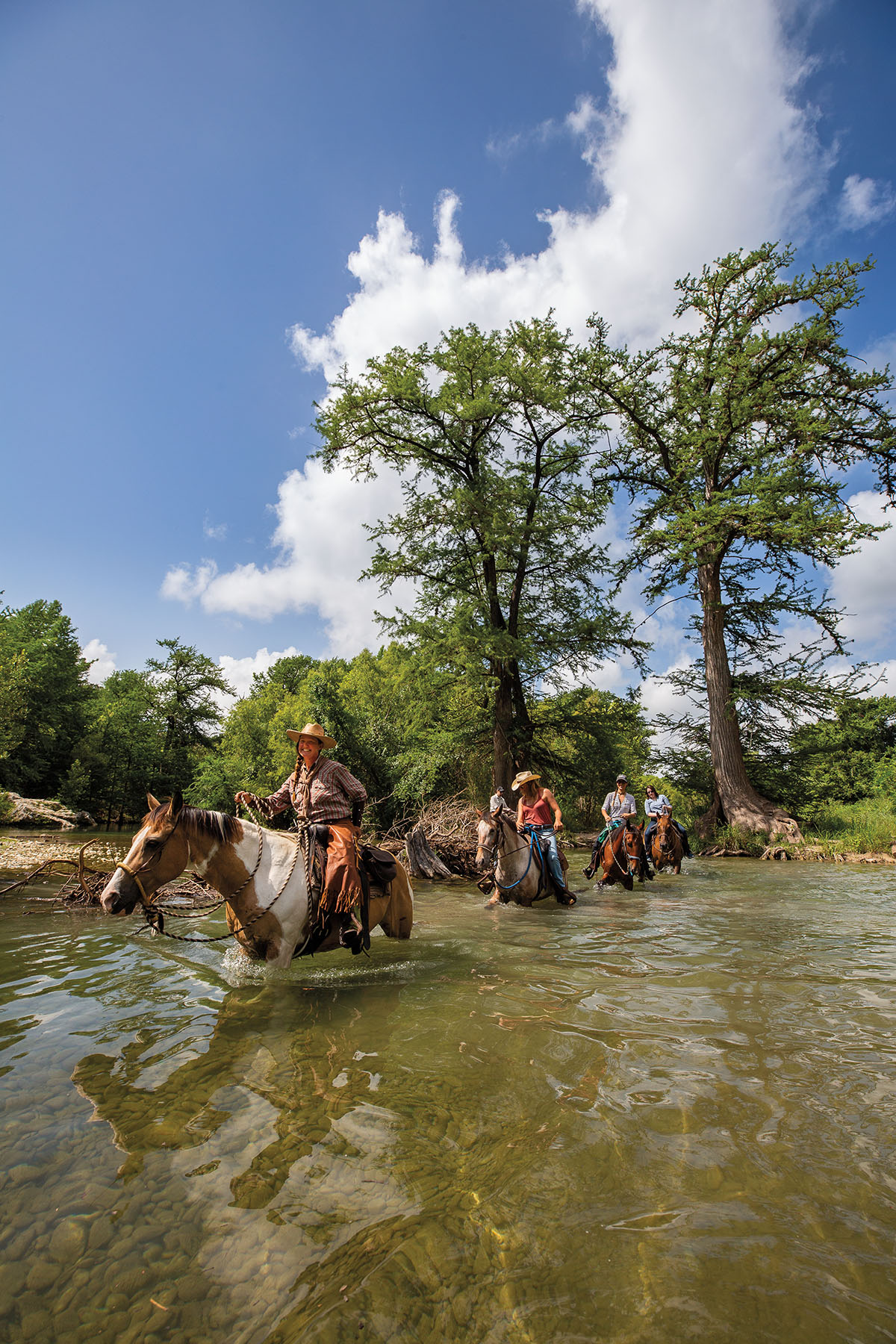 Cowboy River
The underrated Medina River winds through the Hill Country town of Bandera
by June Naylor
Photos by Erich Schlegel
Of the rivers coursing through the Hill Country's western reaches, the Medina is the most likely to go unnoticed. The nearby Frio, Sabinal, and Nueces draw more attention due to greater access to vacation cabins and campgrounds, but the Medina is just as deserving for its serene and scenic qualities. The river cuts a twisting ribbon alongside the curves of State Highway 16 between the burgs of Bandera and Medina. Slow down and play on the river for a weekend, and you'll find out what you've been overlooking.
San Antonio
1 hour
Austin
2 hours
Houston
4 hours
Dallas
5.5 hours
3 P.M.
Ranch Living
Bandera, recognized as the "Cowboy Capital of the World" by the Texas Legislature in 2013, offers its share of ranch accommodations. Check into the Double U Barr Ranch, a bed-and-breakfast on 42 acres about 6 miles from downtown Bandera, with a creek for fishing, tubing, and paddleboating. Two petite but fully outfitted cabins provide kitchenettes. A complimentary breakfast in the main house includes a selection of grilled sausages, like buffalo, venison, and Alsatian, from the nearby community of Castroville.
4 P.M.
Take a Drive
Head west on SH 16, and follow the road about 13 miles until you reach Ranch Road 337 in Medina. Turn left to begin one of the most heralded drives in Texas. Between the 40 miles of hairpin turns and switchbacks through rocky ridges, stop for photos at the occasional turnout to gaze across patchworks of scrubby oaks, juniper, prickly pear cactus, and wildflowers. Few cars join you on the road, so take your sweet time.
6 P.M.
Dine and Dive
Back in Bandera, TJ's at the Old Forge is a Main Street hangout hitting all the high points for a stick-to-your-ribs meal with Old West flair. The signature dish is grilled quail breast wrapped in smoky bacon and glazed with tequila-lime butter. After supper, wander one street over to 11th Street Cowboy Bar, a rustic, rambling saloon with a hitching post out front. A live band fronted by a country crooner keeps the dance floor hopping, and the big back patio provides an ideal spot to sip a cold one.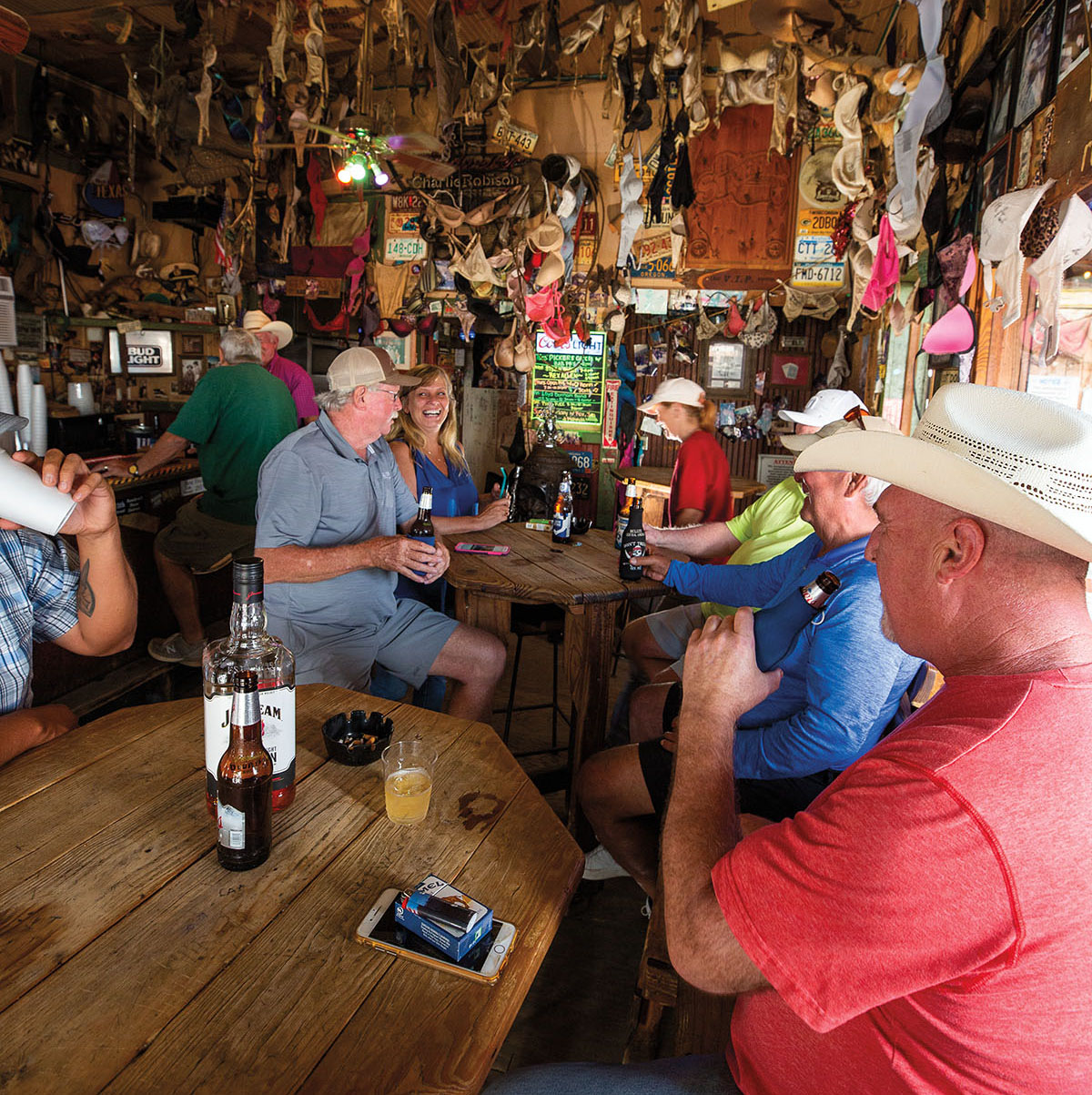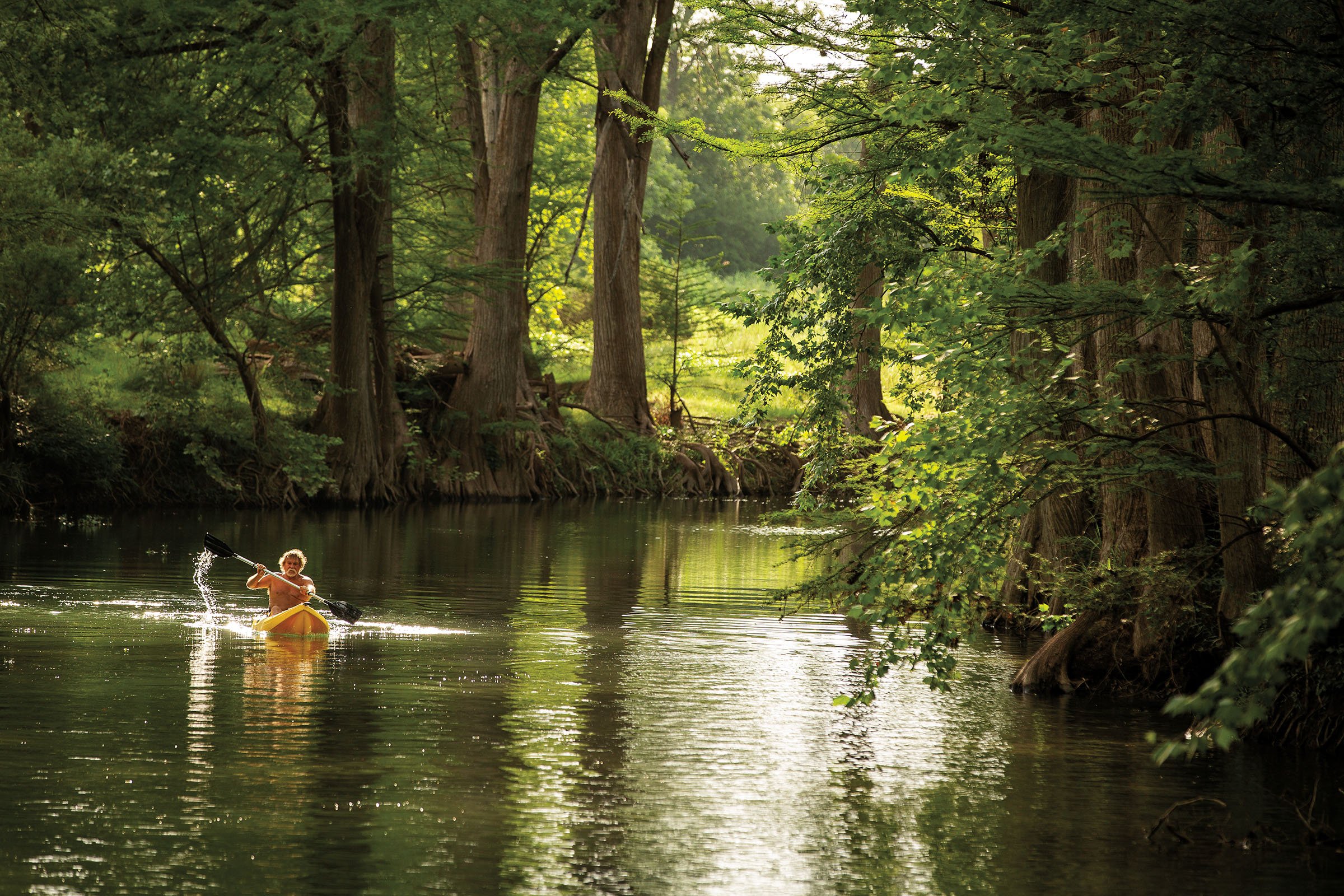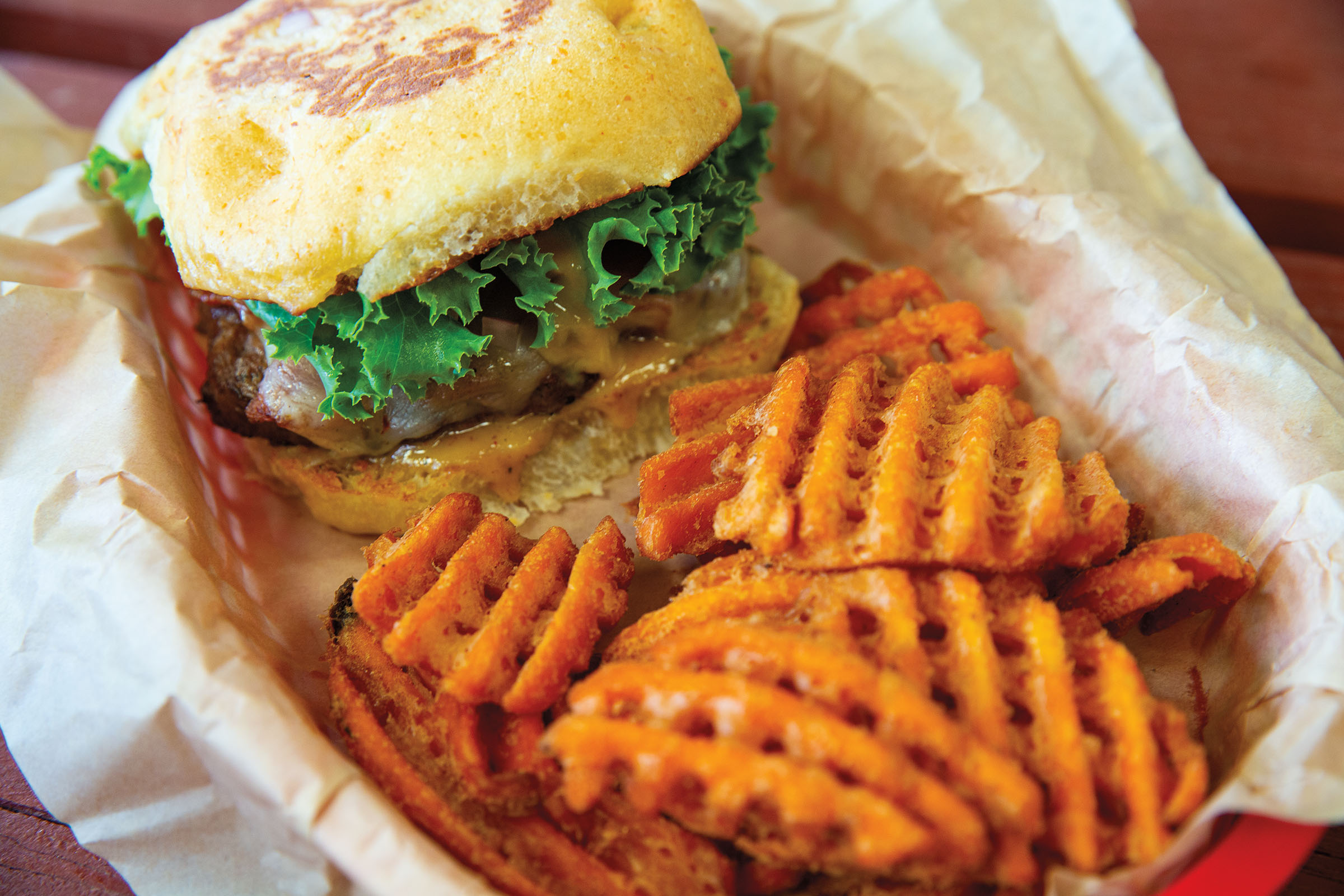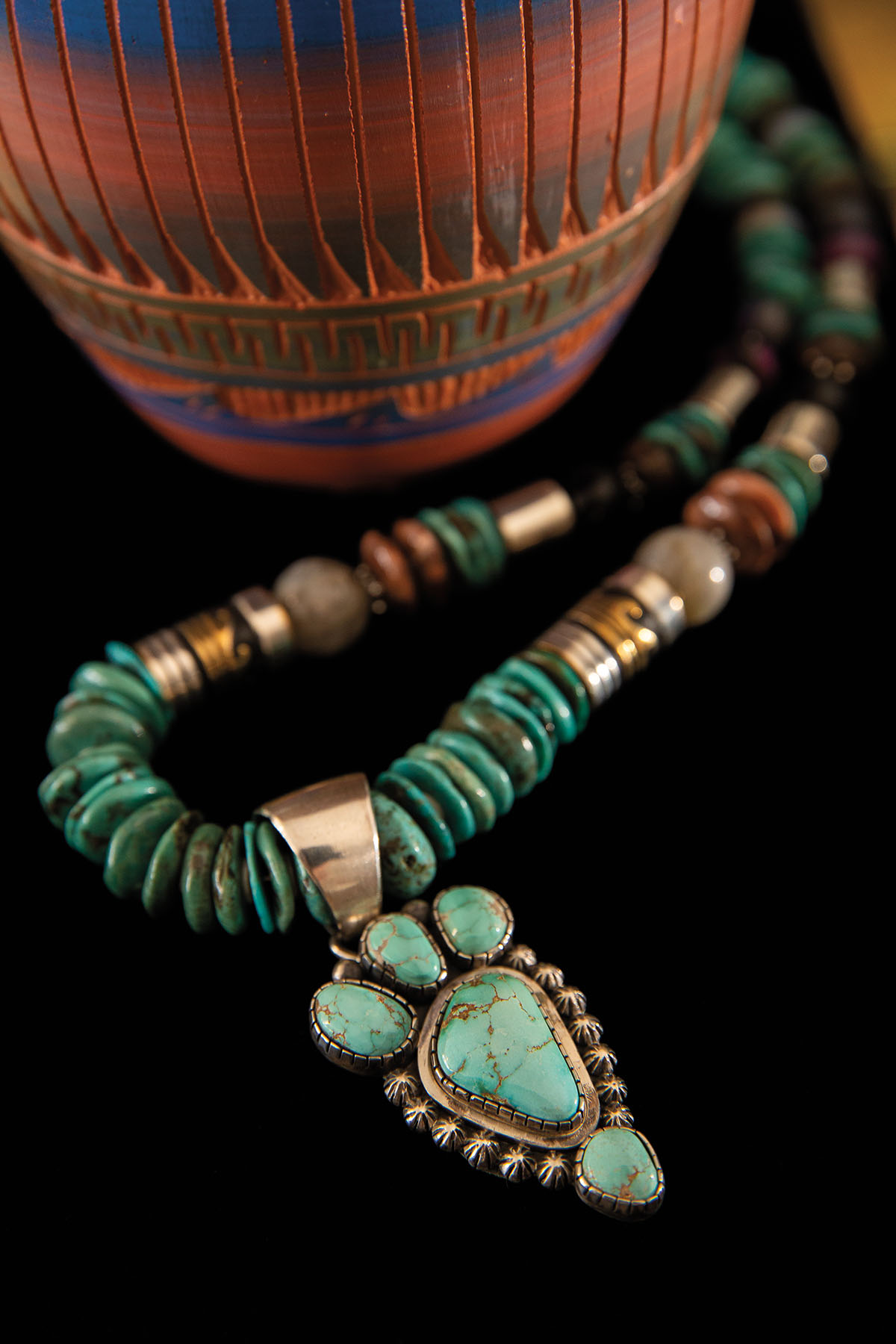 8 a.m.
Slow Flow
Lee Haile, a local river expert, guides a three-hour kayak trip on the Medina beginning at the Peaceful Valley crossing just west of Bandera. "The Medina's especially good to paddle in the summer, when the tunnel of shade through the cypress trees provides protection from the sun," he says. Like Haile, frequent kayaker Lisa Fitzsimmons, superintendent at nearby Lost Maples State Natural Area, enjoys paddling from Peaceful Valley south to the Tarpley Crossing. For more solitude, she prefers putting in at tiny Moffett Park in Medina and paddling about four hours down to Peaceful Valley, taking time during the trip to pull over and eat a sandwich. "It's such a nice, shady paddle alongside SH 16," Fitzsimmons says. "The water is clear enough to see the bass and catfish swimming around."
1 p.m.
Work Out Your Core
Lunch at Love Creek Orchards sates a mighty appetite worked up on the river. Found in the center of Medina, the little rock house stocks apple jams, jellies, and pies made with fruit grown behind the shop. The adjacent Apple Store Patio Café serves a juicy pepper jack burger topped with applewood-smoked bacon on a jalapeño-cheese sourdough bun. The café's chunky chicken salad on a bed of greens with fresh crudités and apple slices proves lighter but equally satisfying. Apple ice cream is what's for dessert, naturally.
3 p.m.
Flights of Fancy
Ramble around downtown Bandera and check out local boutiques. The American Indian Jewelry Store on Main Street stocks an impressive supply of rings, bracelets, and necklaces made on Hopi, Zuni, and Navajo reservations in New Mexico and Arizona. At the other end of Bandera's small downtown, Hyo Silver's log cabin façade reveals a store selling watches, belt buckles, knives, cuff links, spurs, and wedding rings crafted in contemporary Western designs by on-site silversmiths.
The Bandera Ale Project, a modern watering hole perfect for slaking hot afternoon thirst, sits at the east end of town in a newer retail development. Fill out a beer flight with housemade craft brews like Black Pepper Saison, Leo IPA, Mr. Bigglesworth Porter, and Fat Guy in a Little Coat Stout.
6 P.M.
Splash Zone
Bandera City Park presents a picture-perfect evening setting with its verdant green lawn sloping down a slight hill to the Medina River, where you share the peaceful bank with resident ducks and geese. Swimming is allowed here, so take a plunge if you need cooling off. Afterward, wander over to Brick's River Café, a pretty stone house overlooking another bend in the Medina. Reliable comfort food favorites include fried green tomatoes and thick-cut onion rings for appetizers with meatloaf and smashed potatoes as the main course.
9 a.m.
Giddyup
Enjoy a last fling with the river by mounting a horse to ride alongside and into the shallow parts of the Medina. The one-hour outing with Bandera Historical Rides takes place in Bandera City Park in the stillness of early morning. Guides can extend the adventure for guests wanting to roam around town, learn more about Bandera history, and enjoy lunch nearby. It's a good chance to delight in the river again—and wonder what took you so long to appreciate it.
Camp Out
Medina Highpoint Resort, 23 miles from the center of Bandera and 10 miles north of Medina, provides tent camping, RV sites, and cabin rentals. The grounds offer a swimming pool, bath houses, and fire rings, along with easy access to a pond and Robinson Creek. Pets are permitted, too. 23195 SH 16, Medina. 800-225-0991; medinahighpointresort.com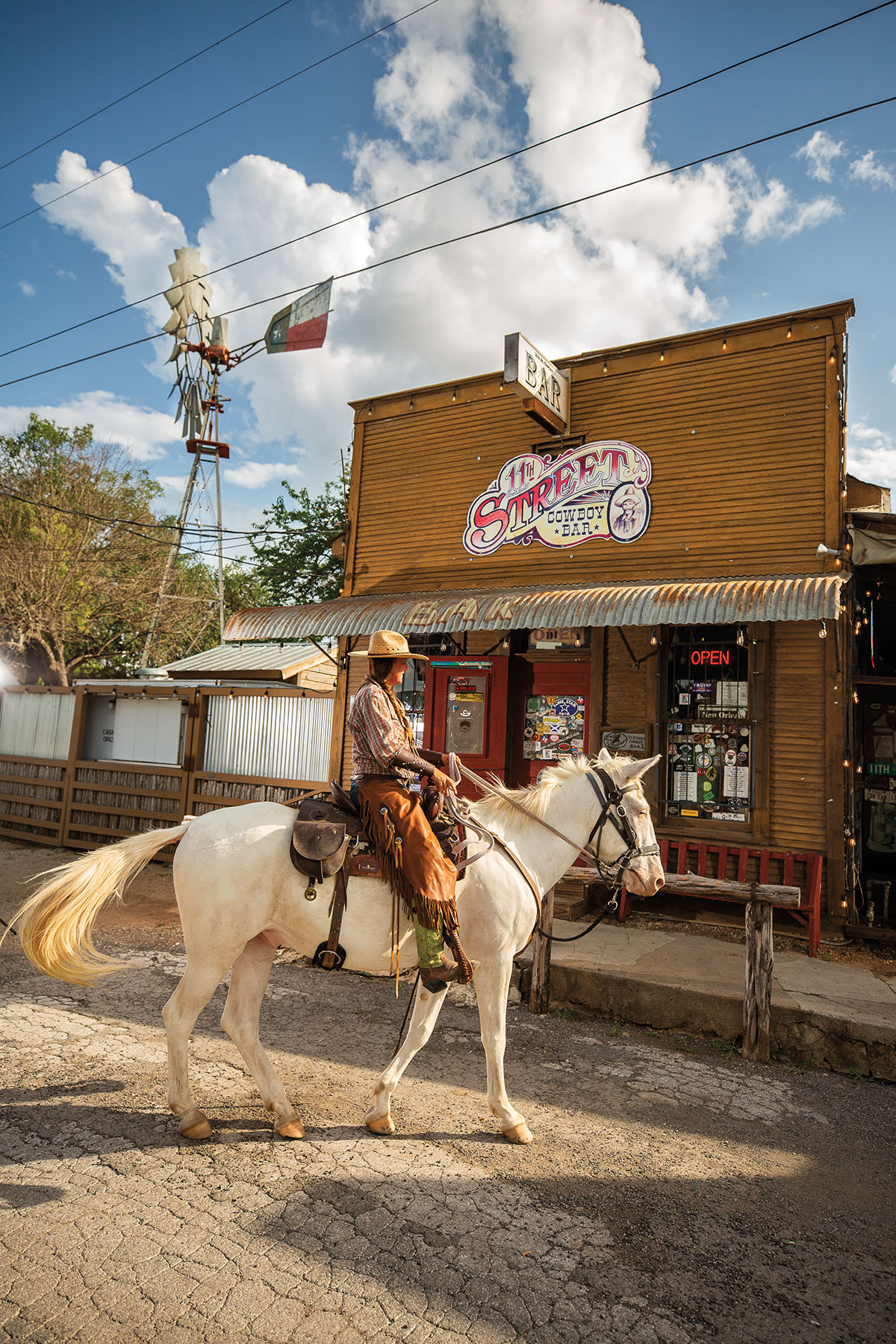 From the September 2021 issue