From
El Paso
By James Hernández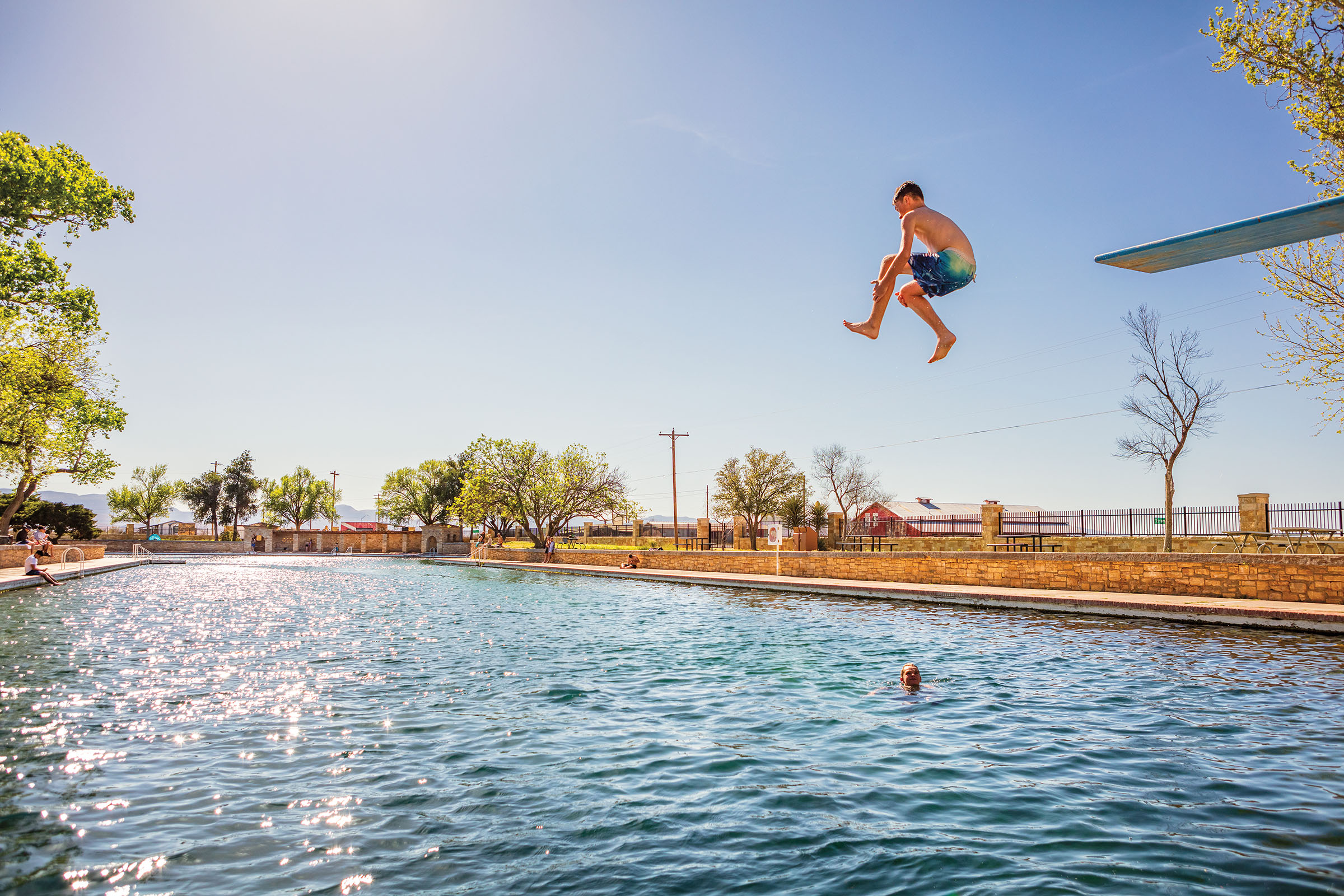 For the Adventurer
Van Horn
Miles from El Paso: 121
Photos by Christ Chavez
In recent years, the frontier-like community of Van Horn has ascended into the national spotlight as the launch site of billionaire entrepreneur Jeff Bezos' space travel firm Blue Origin. But long before that, it had already established a reputation for propelling a different kind of voyager through West Texas: those seeking to reach the highest natural point in Texas at Guadalupe Mountains National Park. Hikers seeking to make the climb can take refuge in Van Horn, located just 65 miles south of the park.
STAY: Van Horn is home to the historic Hotel El Capitan, one of the iconic hotels designed by the Trost brothers in West Texas. Built in 1930, the lodging is at the crossroads of three national parks: Carlsbad Caverns, Guadalupe Mountains, and Big Bend. The desert oasis touts 50 suites (starting at $149/night), the on-site Gopher Hole Bar, and a rooftop observatory.
DO: When you're not scaling the Guadalupe Mountains, visit The Clark Hotel Museum, which will reopen this summer with limited hours as it undergoes some updates. It provides a glimpse of Van Horn's past with Native American and mining artifacts and even a saloon bar from the Wild West days. If wading through the world's largest spring-fed swimming pool is of more interest, Balmorhea State Park is just an hour east.
EAT: Catch an early lunch at one of Van Horn's newer haunts like the Broadway Café. Opened last August on the town's main thoroughfare, the restaurant serves authentic Mexican favorites such as chile relleno burritos and green chicken enchiladas with refried beans and orange rice. There's also the Van Horn Cattle Company, which has been locally owned for more than 30 years and is popular for its 12-ounce salmon and rib-eye.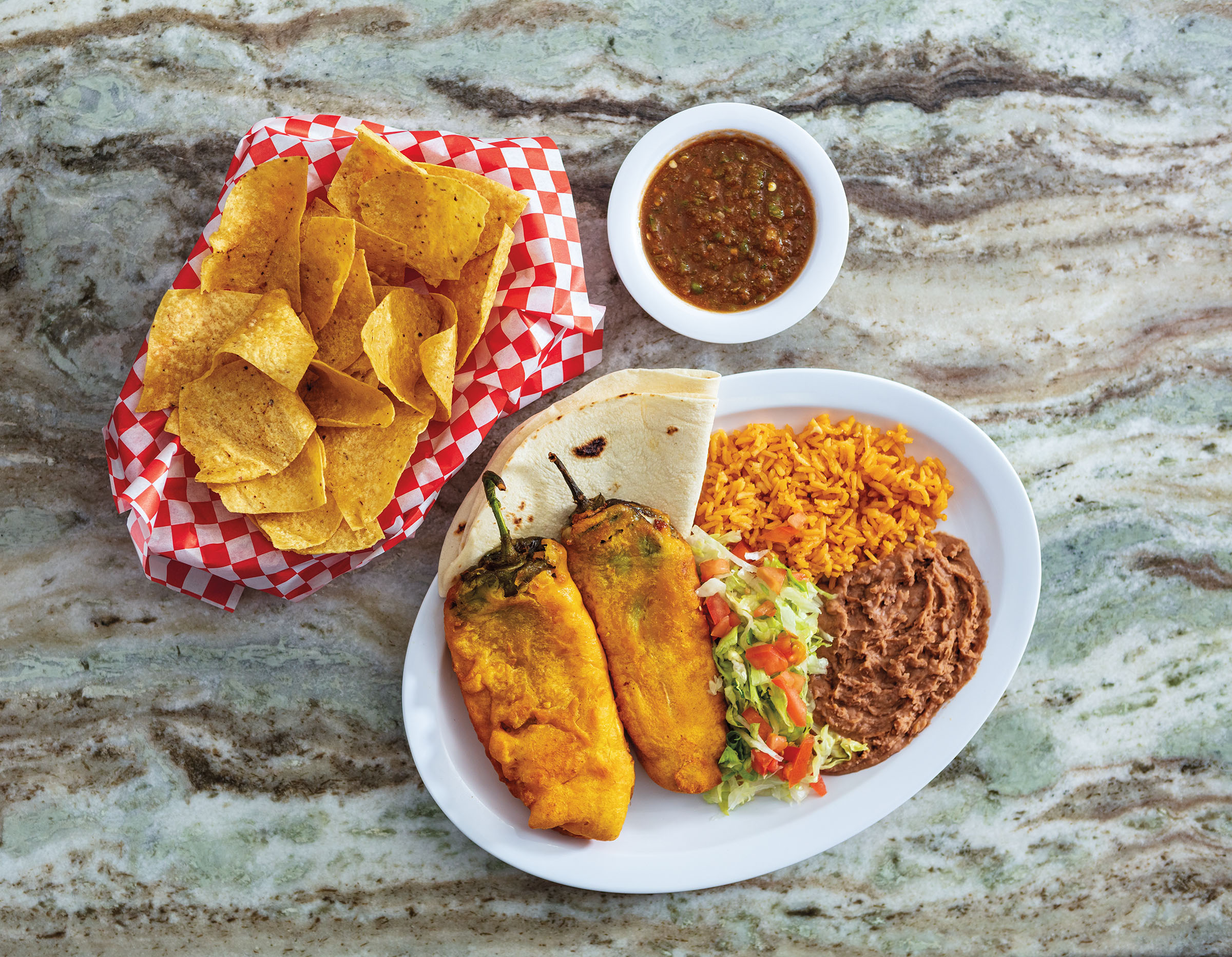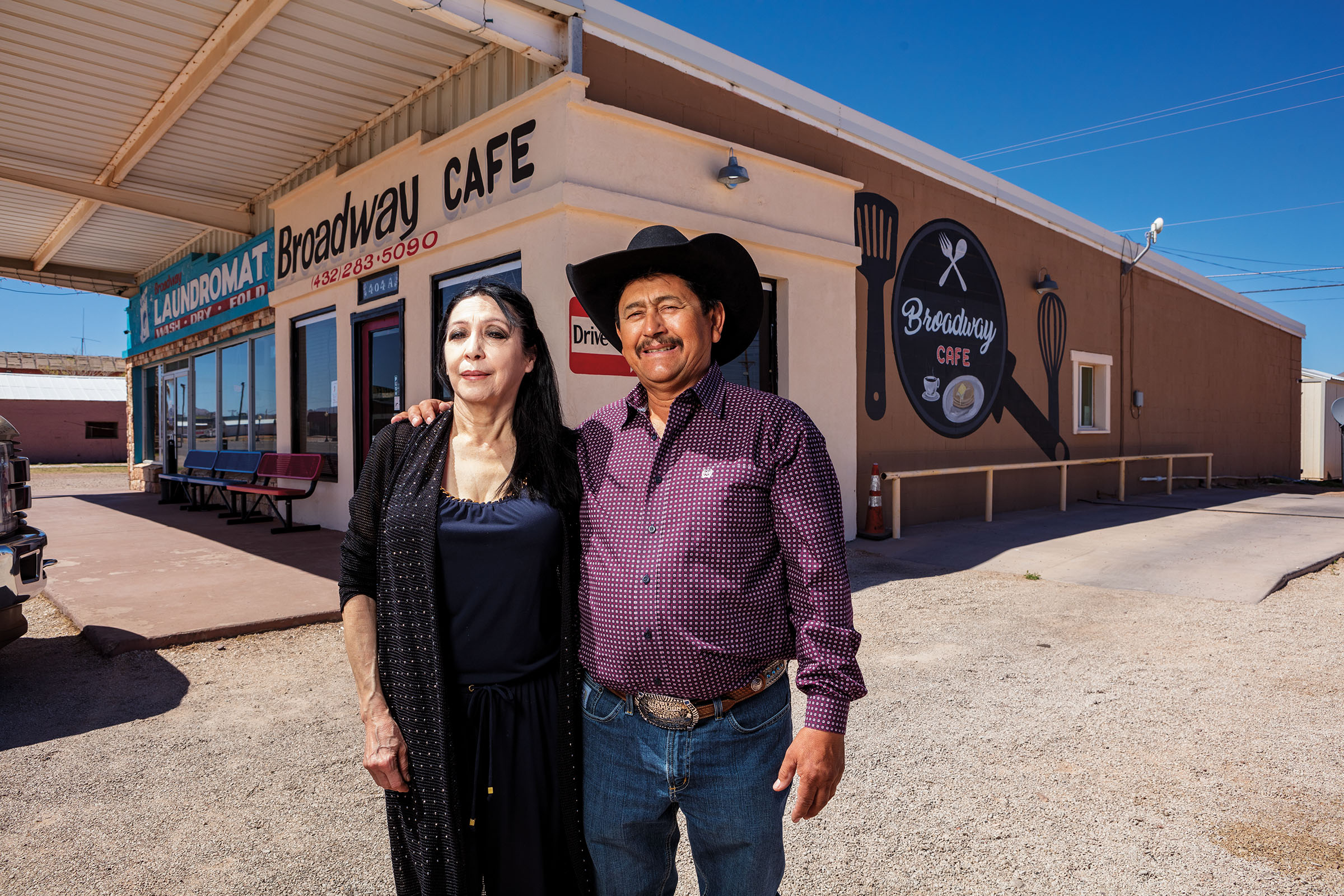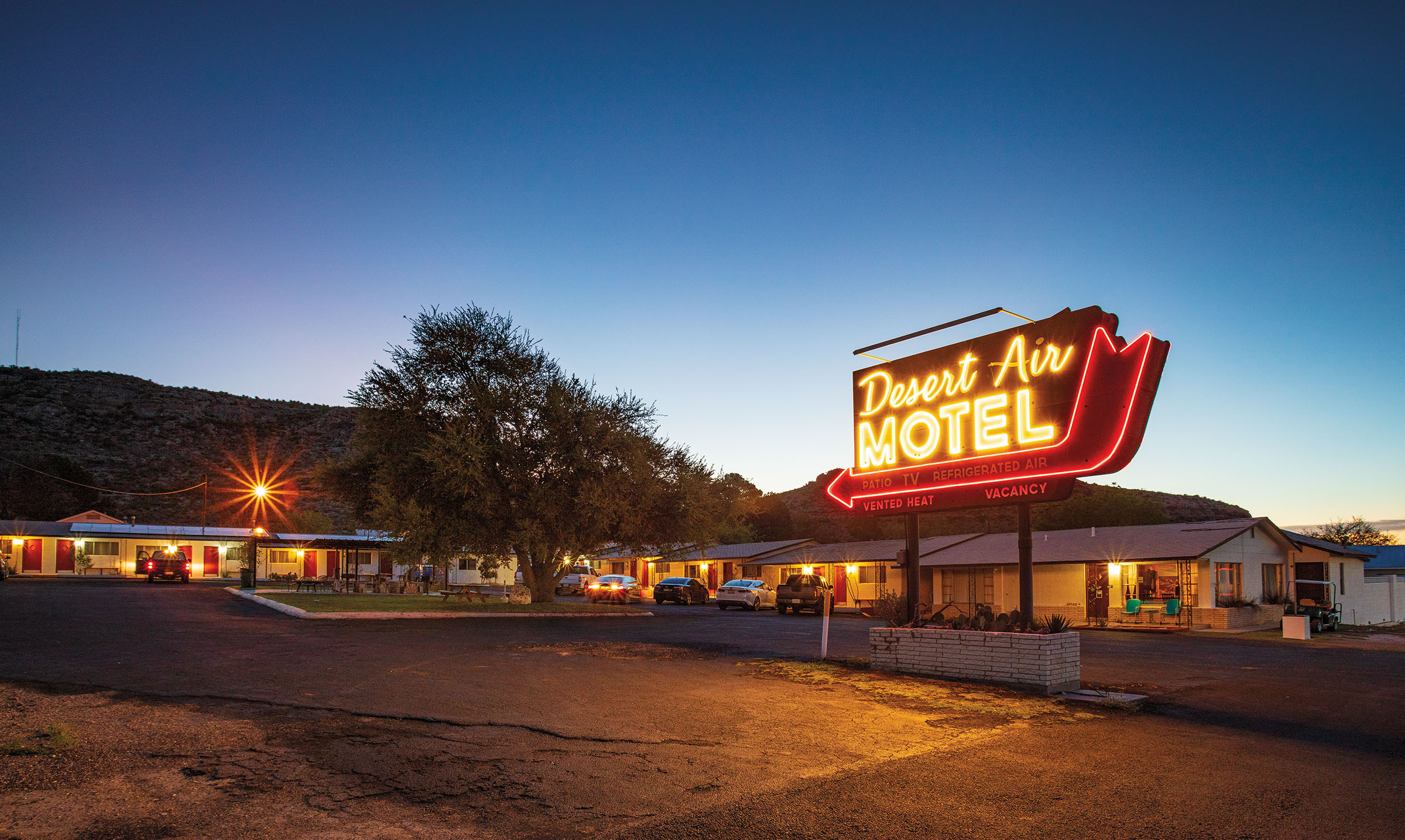 For the Desert Dweller
Sanderson
Miles from El Paso: 305
Photos by Theresa DiMenno
More isolated and rugged than other West Texas towns, Sanderson is the desert's guilty pleasure. That's probably why legendary recluse and author Cormac McCarthy chose Sanderson and Terrell County as the backdrop for his novel No Country for Old Men. It's safe to say the tiny town, located 1.5 hours northeast of Big Bend National Park, has little to prove as a hideout for those craving a quiet getaway.
STAY: Regardless of how you get there, Sanderson is not the kind of place you stumble upon—unless you're Nick and Sara Ryza. A wrong turn after leaving Big Bend National Park in 2018 led the couple to Sanderson for the first time, where they eventually returned and purchased the Desert Air Motel with their friend Joe Godin. Built in 1960, the motel tastefully retains the charm of an old motor inn (rates start at $80/night). The Ryzas plan to expand to the neighboring property soon to create more of a resort feel.
DO: Driving from the Sun City to Sanderson takes about four-and-a-half hours by US 90 or State Highway 285. However, those wanting a slower, more scenic journey should take the Amtrak train that departs from the historic Union Depot in downtown El Paso. Once you arrive, stop in at Ferguson Motors, a former Ford dealership turned modern general store that offers coffee and breakfast tacos. The shop also sells Texas wines, locally made art and goods, and regularly functions as a music venue. Nearby, wander through two floors of Mexican pottery and homeware at the Z Bar Trading Company, where you'll be greeted by a giant T. rex sculpture. While you're in the "Cactus Capital of Texas," take a hike on the 2-mile Cactus Capital Trail for a bird's-eye view of Sanderson's quiet beauty.
EAT: If you're in the mood for homemade chicken-fried steak or beef flautas, the Ranch House has you covered. Head over to Chili Con Arnie's for some Tex-Mex or the Eat 'Em Up food truck, which serves southern comfort foods.
From the June 2023 issue