From
Austin
By Joe Nick Patoski
For the Spelunker
Sonora
Miles from Austin: 196
Photos by Kenny Braun
Sonora, a small town where the Hill Country meets West Texas, is primarily a stop for fueling and feeding. It's likely a town you've driven by en route to Big Bend driving west on Interstate 10. Whether you're looking for an active weekend or an easygoing getaway, Sonora will treat you well.
DO: The main attraction is the Caverns of Sonora. Travelers who sign up for the underground walking tour are in for the best cave show in Texas. A tight trail winds through a compact, accessible complex of caves chock full of stalactite and stalagmite formations, along with displays of fanciful helictites of all sizes and shapes. More adventurous visitors take the Discovery Challenge, a four-hour tour led by an experienced caver through a maze of off-trail passages, highlighted by rappelling down a 50-foot chasm to the Devil's Pit. Caving equipment is provided.
STAY: Back above ground, sleep at the caverns' RV park and campground, which offers 48 sites equipped with water and electricity. For a West Texas feel, book a cabin or lodge room (starting at $127/night) at the X Bar Ranch Nature Retreat, 20 miles north of the caverns. Toward Junction, about 40 miles east, splurge at the JL Bar Ranch Resort and Spa (starting at $390/night), which is spread over two lodges and 13,000 acres.
EAT: After you've worked up an appetite in the caverns, grab a bite at Pit Stop BBQ, an unassuming, retro-inspired joint, serving classic barbecue dishes. Another hearty option is the family-owned Sutton County Steakhouse, which serves steak, fried chicken, and assorted sandwiches.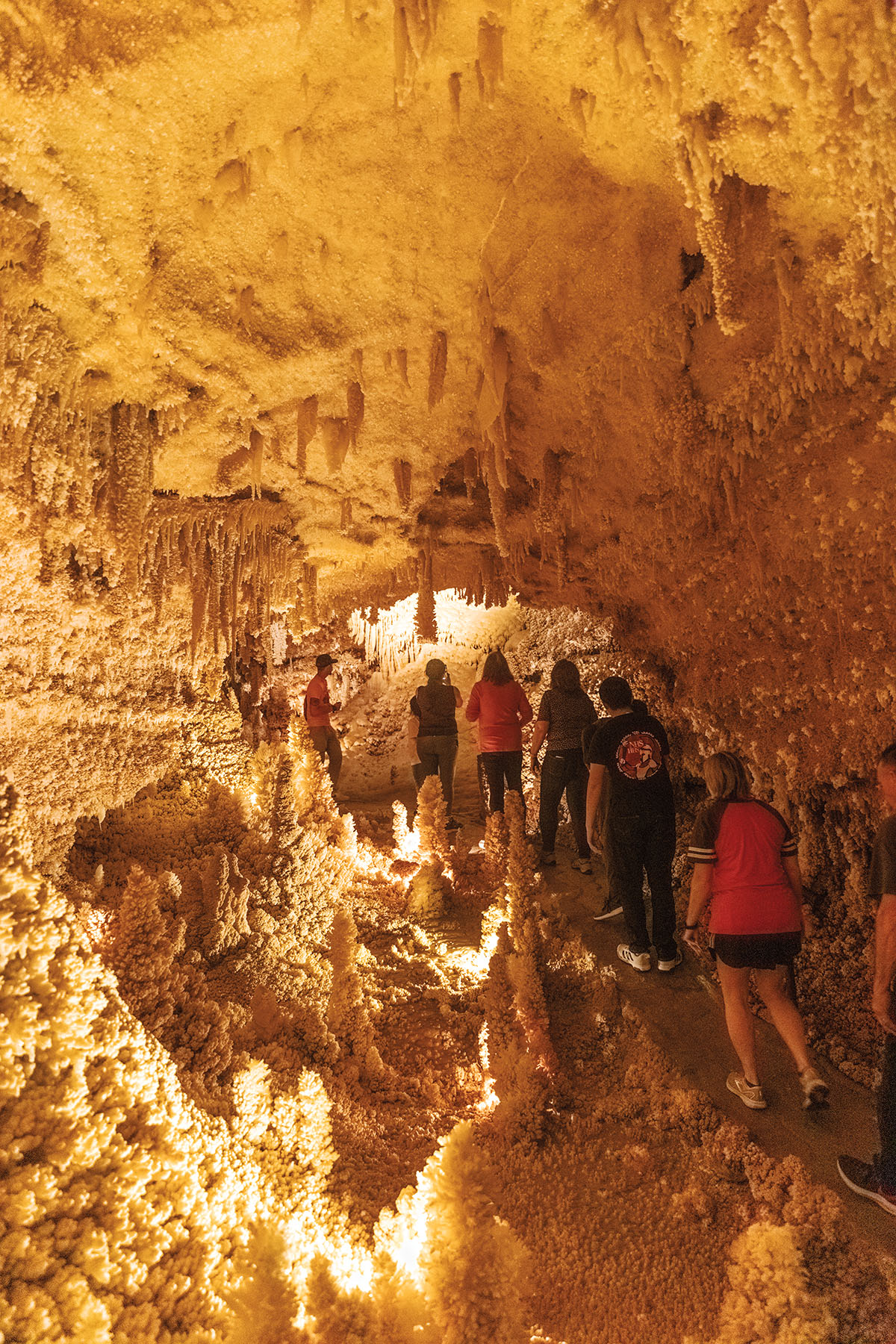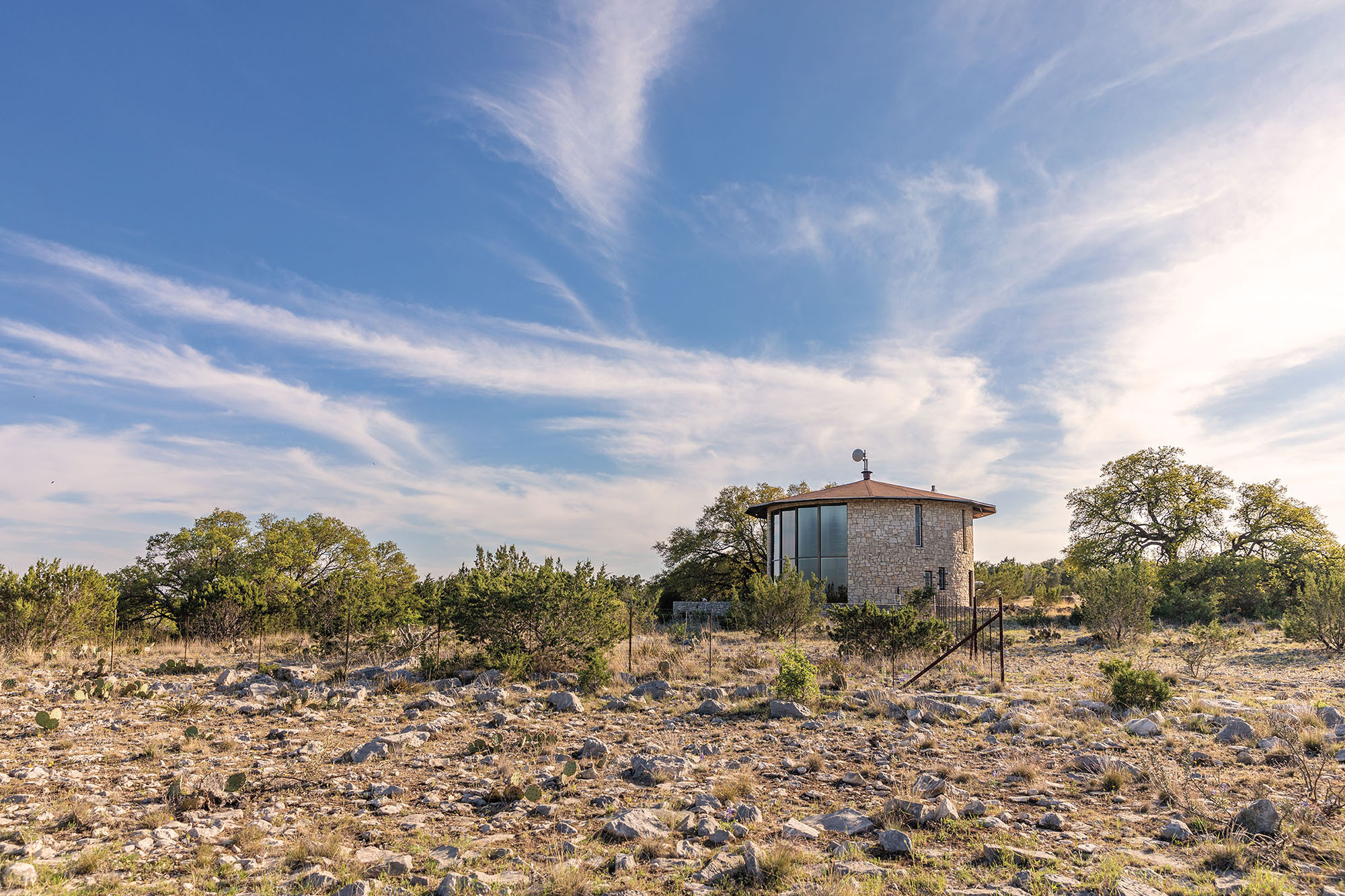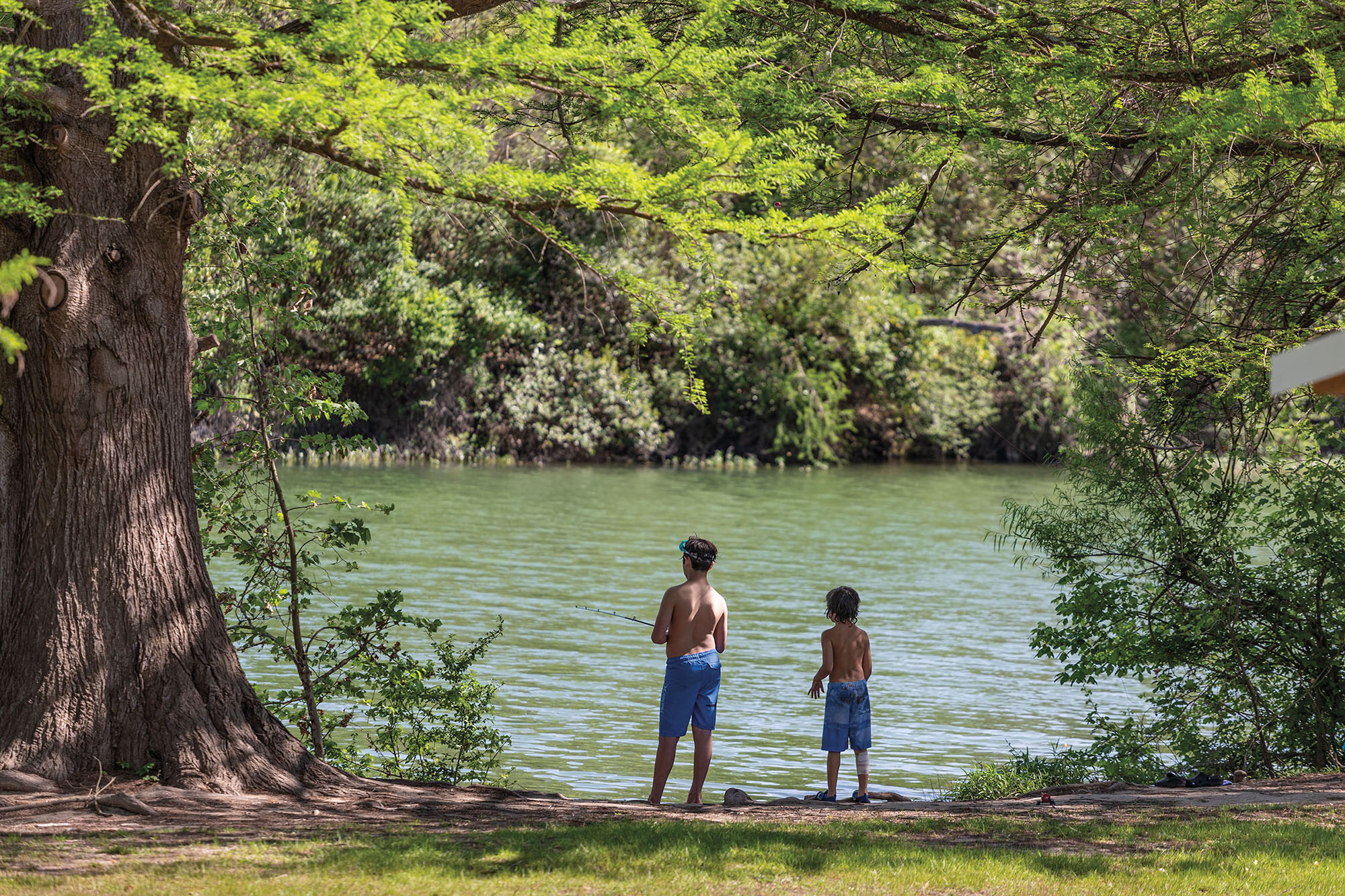 For the River Rambler
Blanco
Miles from Austin: 50
Photos by Kenny Braun
In the heart of the Hill Country, just northwest of San Marcos, is the sleepy but never boring town of Blanco. The blue water of the Blanco River meanders through the historic town, also known as the "Lavender Capital of Texas."
STAY: There are all sorts of cottages and river inns available in town. Named after a Blanco woman known for her hospitality in the early 1900s, Betty B's offers a cozy "river" house and midcentury-style "city" house (starting at $118/night). Blanco Riverside Getaway has quaint cottages and Tuscan-style villas available for rent (starting at $145/night).
DO: Spend the afternoon at Blanco State Park, where you can picnic, hike, or swim in the spring-fed Blanco River. The Redbud Café, located on the town square, is a chat-and-chew—a bakery, a bar, and a music venue rolled into one. On evening weekends, it transforms into Blanco's live music room with a band or singer-songwriter playing until
9 p.m. Shop at Brieger Pottery Store and Gifts, which is connected to Redbud, both of which are owned by Jon and Jan Brieger. Stop by Hill Country Lavender to pick flowers or try your hand at the Blanco Bowling Club, which offers traditional German 9-pin bowling.
EAT: Facing the old Blanco County Courthouse, the Redbud was once the town hardware store. The most prominent remnants from that era are seven white panels full of black and red numbers stretched across the top of the west wall. These are the monthly rainfall totals for Blanco from 1900 to the present. Visitors might also try Old 300 BBQ or grab a drink at the Real Ale Brewing Company.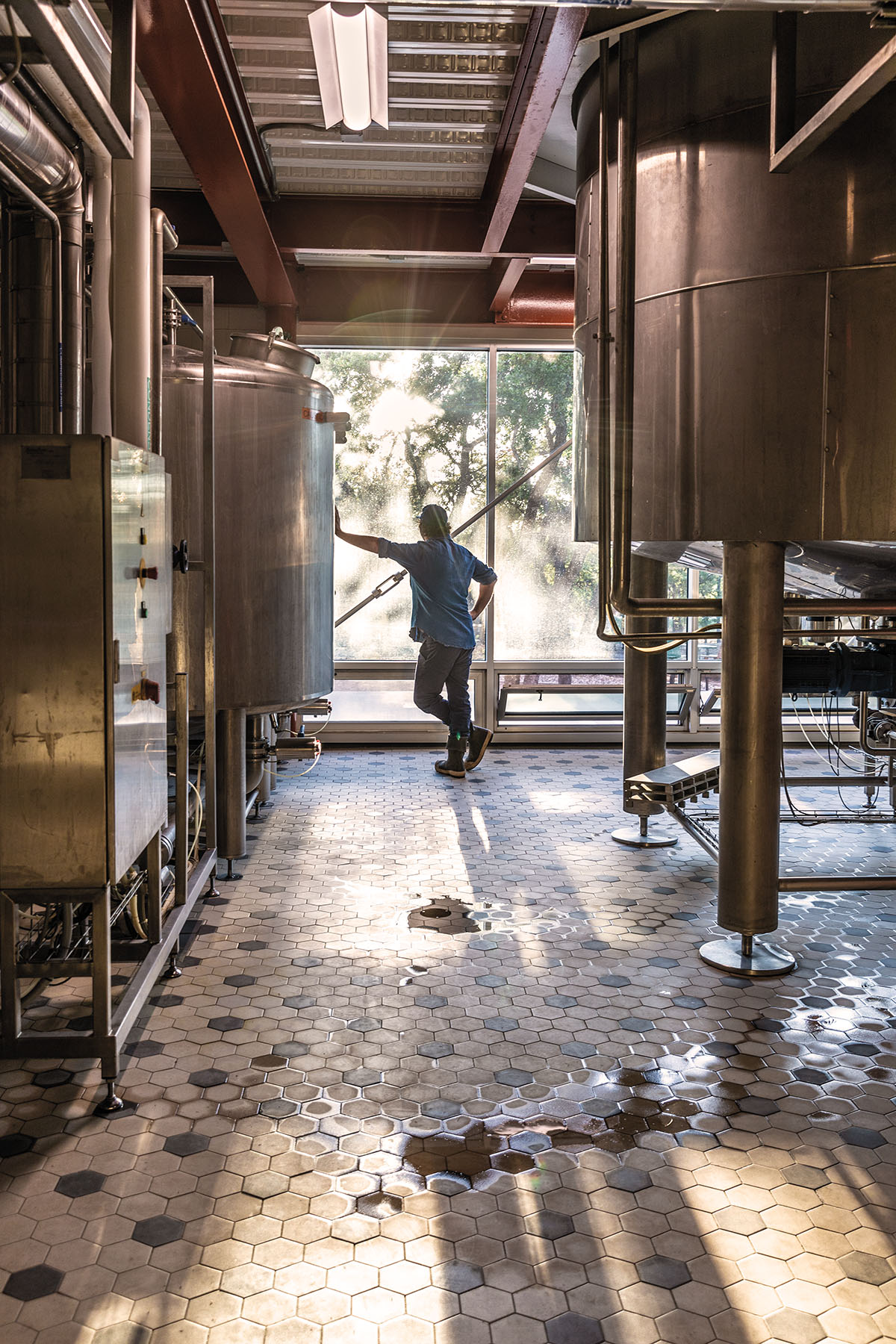 From the June 2023 issue