Note: This event is now sold-out. Stay tuned for future Texas Highways events.
Big Bend National Park turns 75 in 2019, and Texas Highways has scheduled a weekend of guided hikes, photography tips, and a star party to celebrate this larger-than-life Lone Star treasure with 50 of its readers.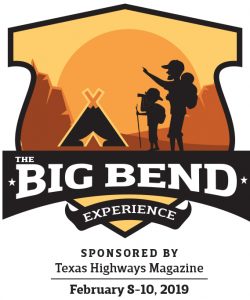 In cooperation with Big Bend National Park and Big Bend Conservancy, Texas Highways has created a special ranger-led itinerary that'll have you falling in love with the park. And the timing is right for romance, since the event is Feb. 8 -10, the weekend before Valentine's Day.
Professional and amateur photographers will have much to fall for, too, as the hikes feature award-winning, West Texas-based photographer E. Dan Klepper. A regular contributor to Texas Highways, Klepper joins the group to share photo-taking tips that will improve those memories captured over the weekend and going forward.
Schedule
Friday night dinner will be provided at Chisos Basin Lodge and the Gage Hotel.
Saturday Morning
Hike the Window Trail of Chisos Basin. The group will be divided into two –  one hiking with photographer E. Dan Klepper and one with an NPS Ranger.
Saturday Evening
Private Night Sky Party with Ranger Tracy Coe at the Panther Junction parking lot. Telescopes will be provided. Bring a flashlight and chair. Night sky photography tips will be shared.
Sunday Morning
Catch the sunrise with a desert hike experience at Sotol Vista.
Group will be divided in two – One group hikes Mule Ears with photographer Klepper and the other hikes Upper Burro Mesa Pouroff with an NPS ranger.
RSVP and Lodging
This event is sold-out.