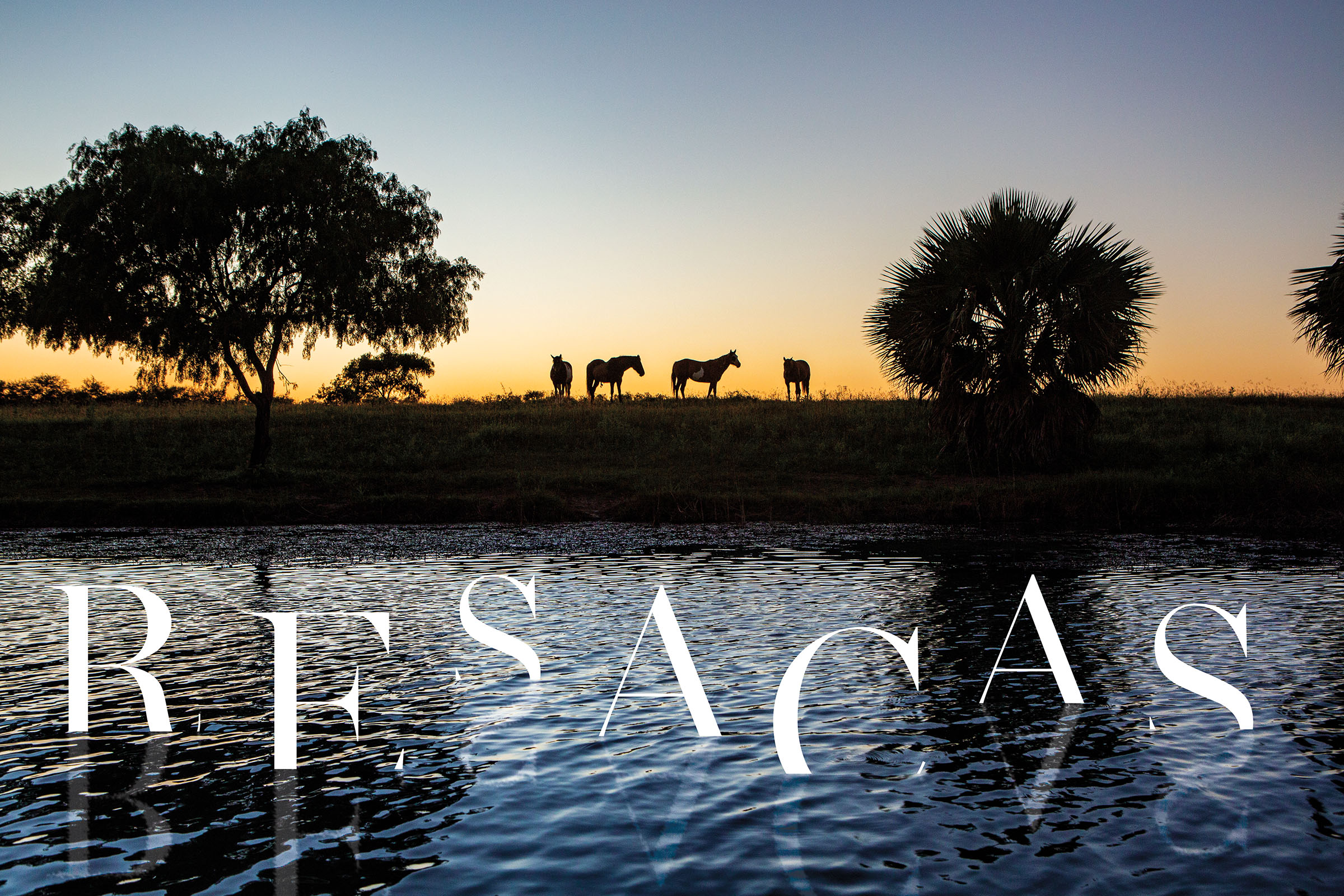 Remnants
of the
Rio Grande
A resaca known as Olmito Lake in Olmito. Photo by Erich Schlegel.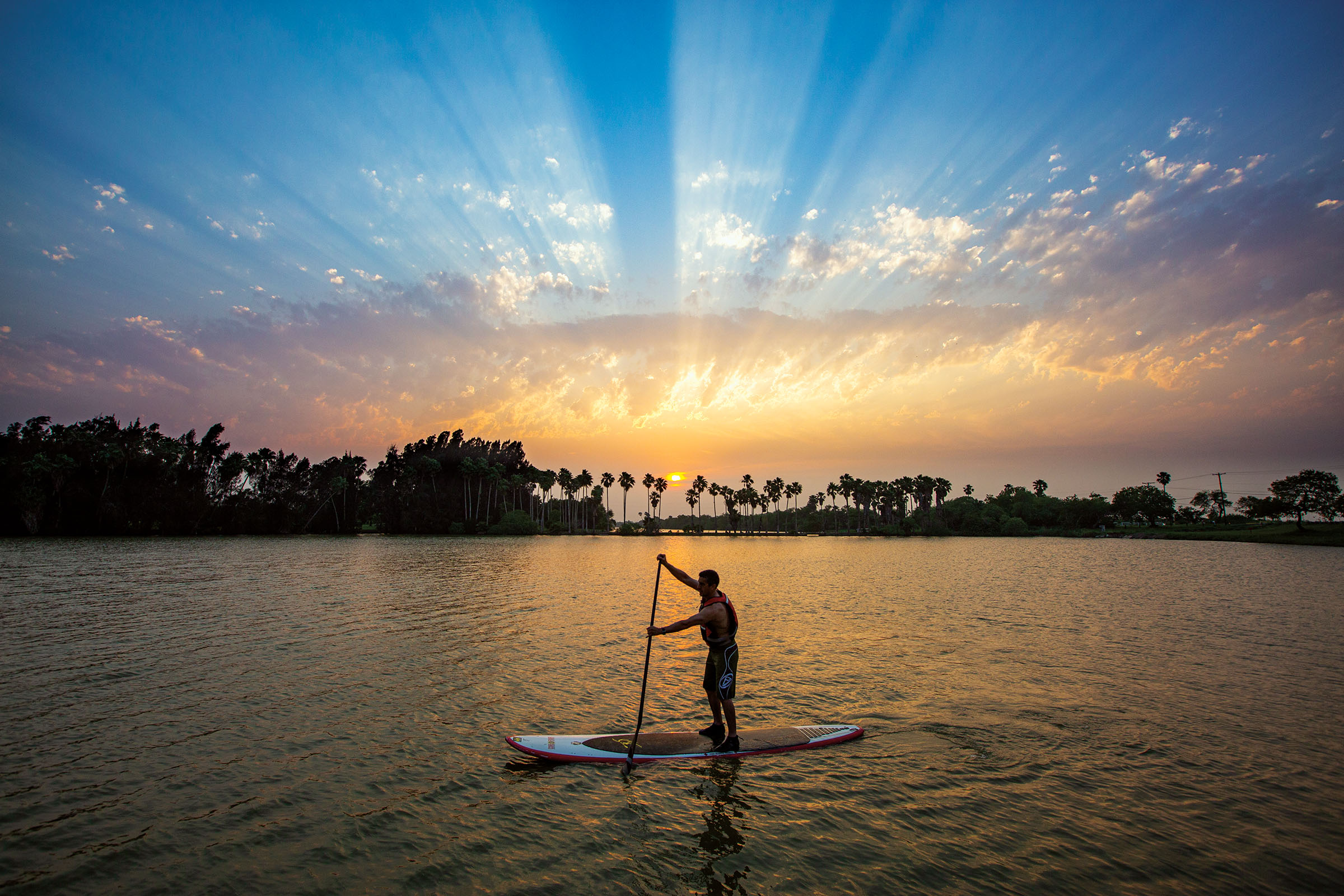 With their glinting waters and meandering channels, resacas are a ubiquitous part of the landscape in Texas' semitropical southern tip, where the Rio Grande flows into the Gulf of Mexico. These vestiges of the mighty river, which in Texas are found only in Cameron County, wind through towns, croplands, and coastal prairies.
Though they are sometimes mistaken for rivers or lakes, resacas are actually ancient, abandoned distributaries of the Rio Grande, says Jude Benavides, an associate professor of hydrology and environmental sciences at the University of Texas Rio Grande Valley. "Distributaries are the opposite of tributaries; they are part of a river that branches off and flows away from the main channel," he says. "They were formed over the course of anywhere from a few hundred to 10,000 years ago as the Rio Grande repeatedly changed its course through natural flooding cycles. These former channels of the river were eventually cut off completely from the rest of the river."
South Texas is home to five primary resaca systems: Resaca de los Fresnos in San Benito; Resaca de los Cuates in Los Fresnos; Resaca del Rancho Viejo and Resaca de la Palma in and around Brownsville; and Town Resaca in the heart of downtown Brownsville. The resacas vary in size and shape—from oxbow lakes to long, narrow channels—and collectively cover about 250 river miles.
"Today, resacas are essentially frozen in time," Benavides explains. "Barring some catastrophic change in the landscape, no new resacas will form. That's because we now manage the flood cycle of the river with dams, levees, and diversion systems, which are necessary for human settlement and agriculture to be possible in South Texas."
Resacas, which are mostly freshwater and sometimes slightly brackish, have been sources of water for humans and wildlife for thousands of years. Around the turn of the 20th century, settlers started utilizing resacas for irrigation, flood control, and water storage—all practices that still exist today. And like anywhere else where there is water, fish and wildlife thrive. Resacas are home to an array of flora and fauna, which in turn attract wildlife watchers, anglers, and paddlers. Many neighborhoods are built along resacas, where people launch canoes or kayaks right from their backyards. Generally, resacas are not free-flowing like a river, but sometimes water moves through them after rainfall or as a result of pumping.
City parks provide walking trails and green space along resacas at places like Paseo de la Resaca Trail System in Brownsville and W.H. Heavin Memorial Park in San Benito. The best opportunity to see a resaca in its natural state is Resaca de la Palma State Park in Brownsville. The park is part of the World Birding Center and annually welcomes about 20,000 visitors to explore the park's trails and view wildlife from decks over its namesake resaca. More than 300 bird species have been documented in the park.
"We've had visitors from as far away as New Zealand come to see green jays and plain chachalacas, which are residential year-round birds," park Superintendent Kelly Malkowski says. "Earlier this year, we were graced with a very handsome blue bunting, which is a much rarer sighting."
Benavides grew up on a resaca, then moved away for close to two decades. Now he's back home with a renewed appreciation for them, and he's raising his own family on the banks of Brownsville's Resaca del Rancho Viejo, where his kids love to fish for alligator gar, catfish, tilapia, or whatever will take their hook.
"Resacas were created naturally but are now human-maintained, which benefits those who live here and those who travel here to enjoy all they have to offer," Benavides says. "Whether you fly or drive into Brownsville, you can't help but notice the resacas all around you. If you dig a little deeper to truly understand what they are, you'll appreciate them all the more."
– Lydia Saldaña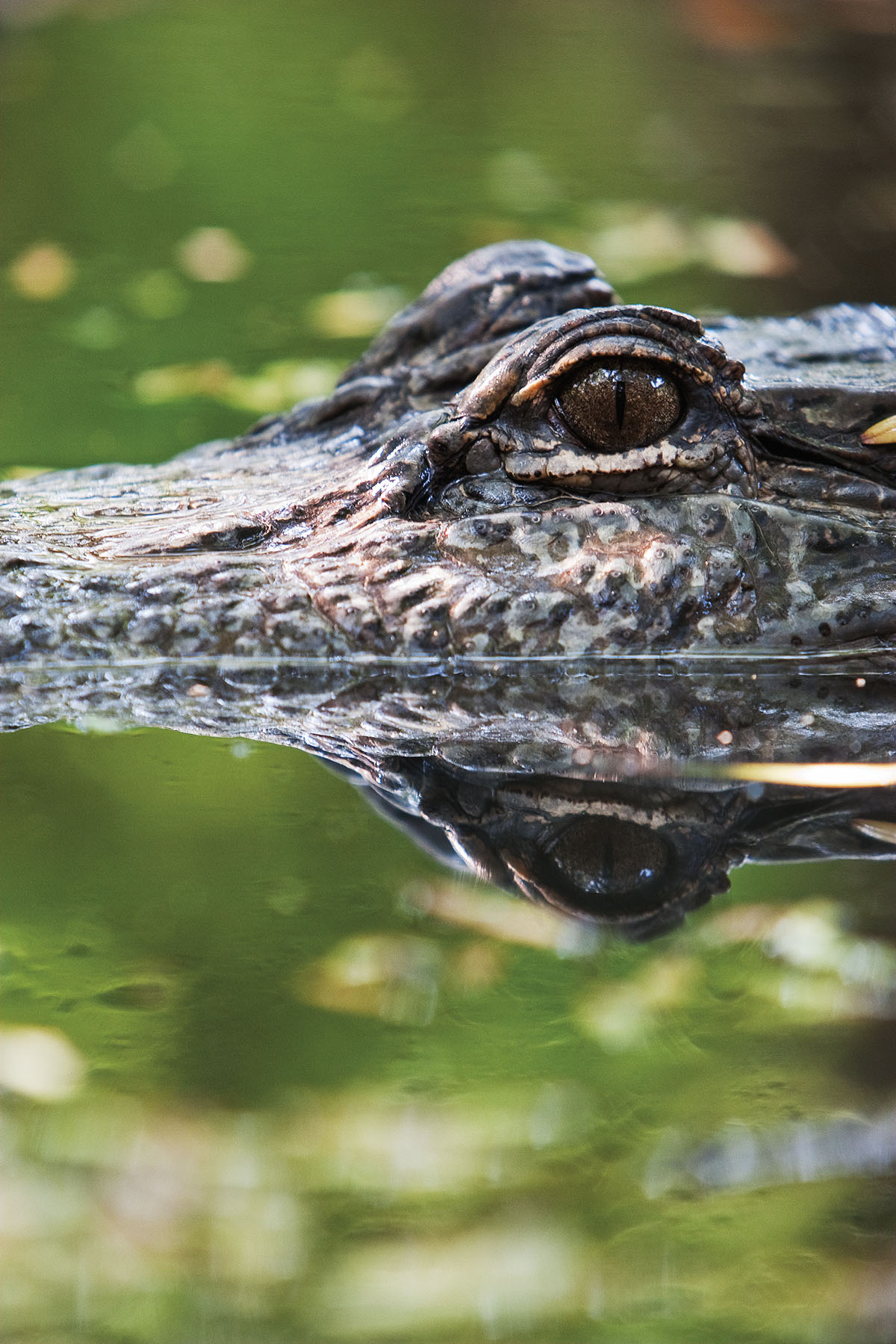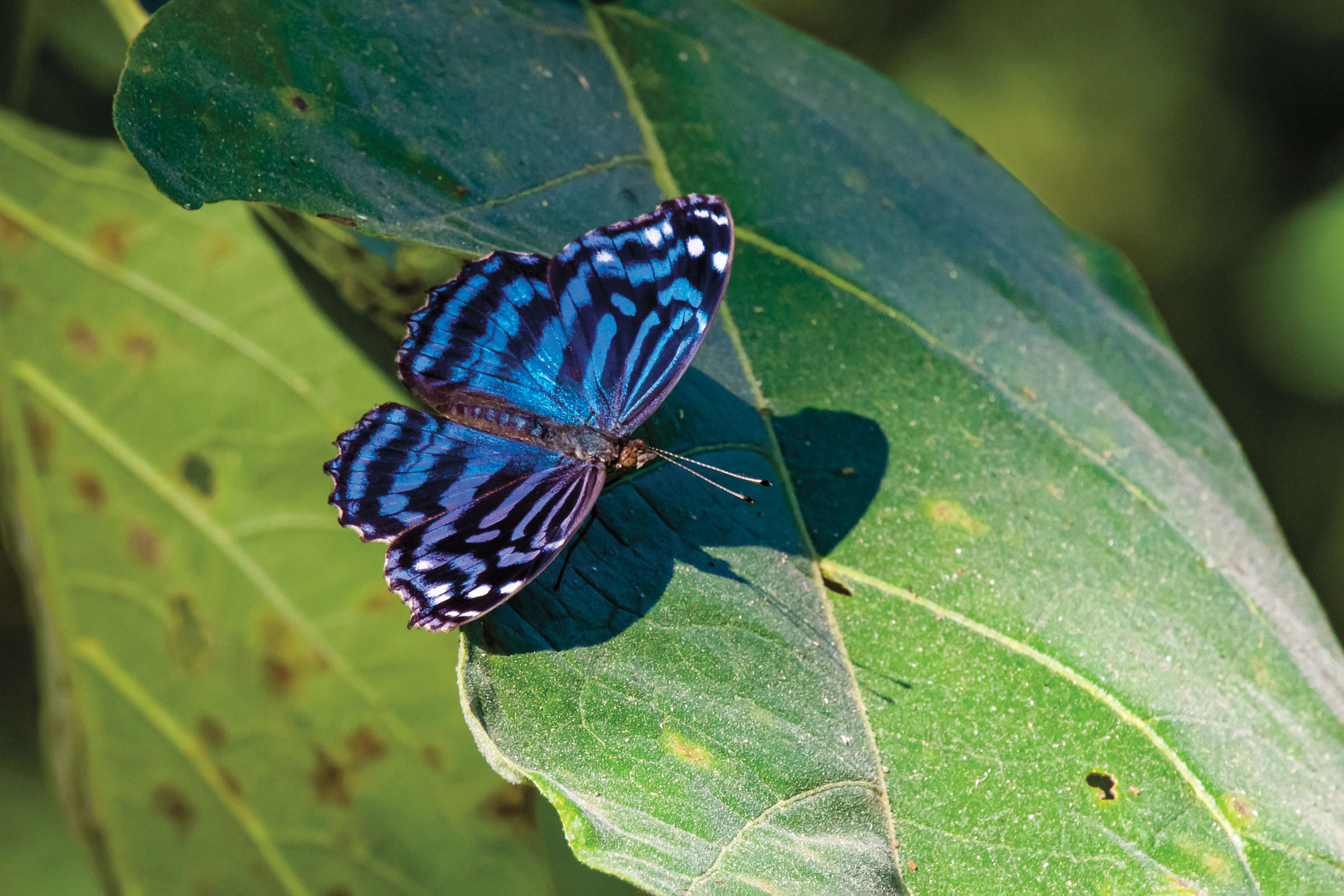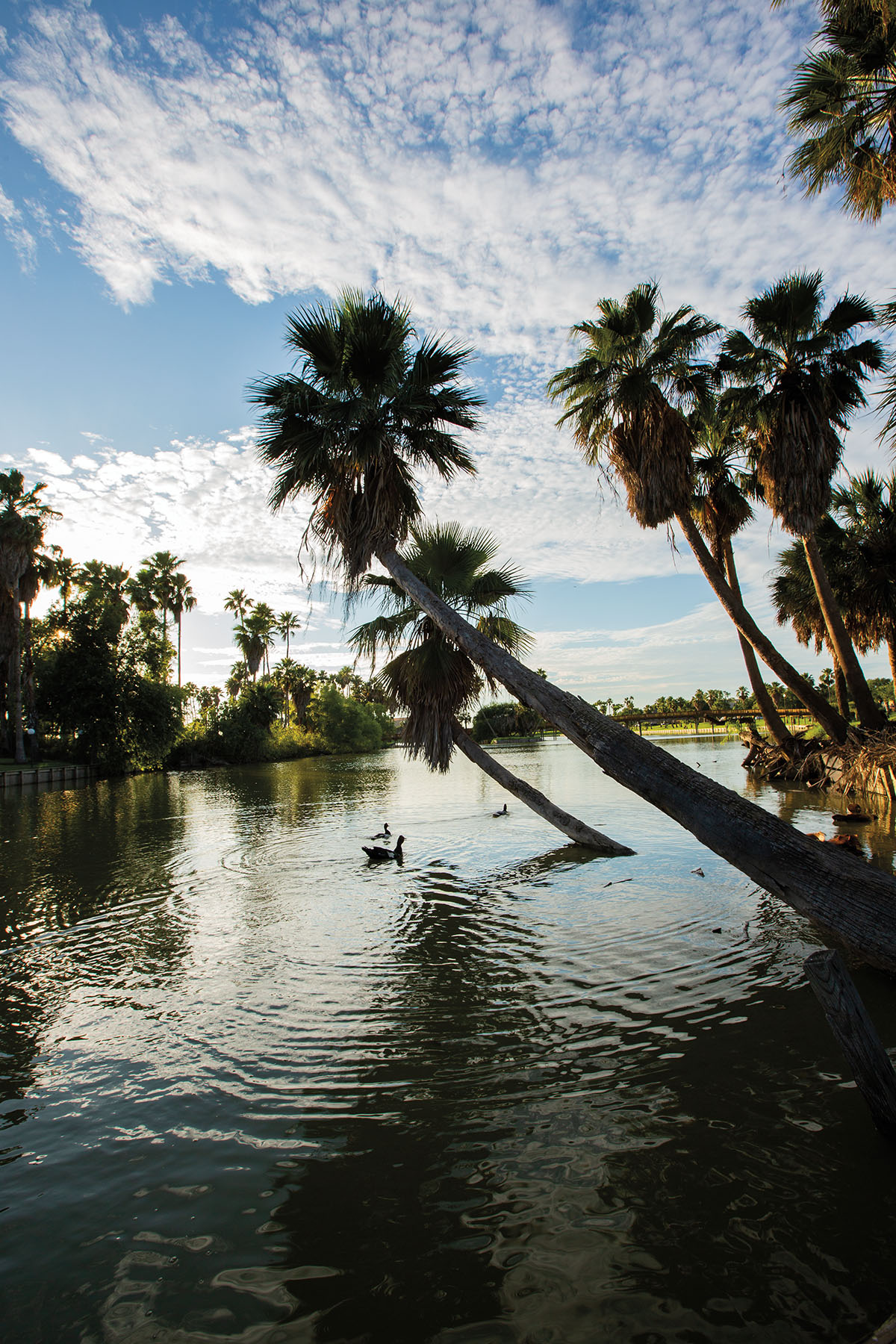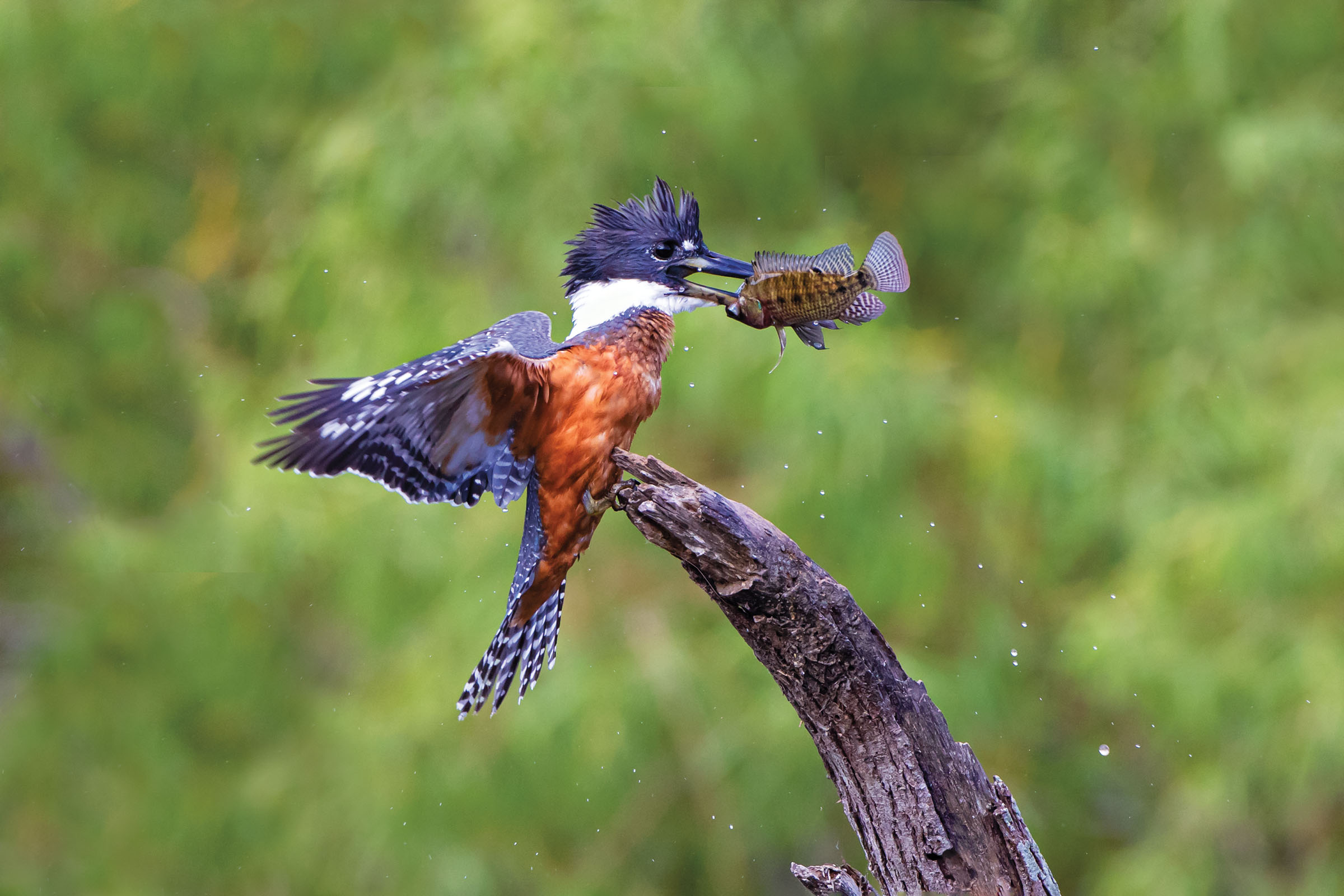 From the June 2021 issue