Not every spring break needs to be spent on a beach or skiing down a mountain—just relaxing on an easy road trip rewards you for making it through the first third of the year. The Cooke County seat of Gainesville, sitting just a stone's throw below the Red River and in quick reach of Dallas and Fort Worth, has recently grown into a delightful burg ideal for whiling away a couple of days. Good shopping, a romp on a lavender farm, and a relaxing stay at a pretty new bed-and-breakfast makes it just the place for a small family reunion, girlfriends trip, or romantic escape—with or without the kids.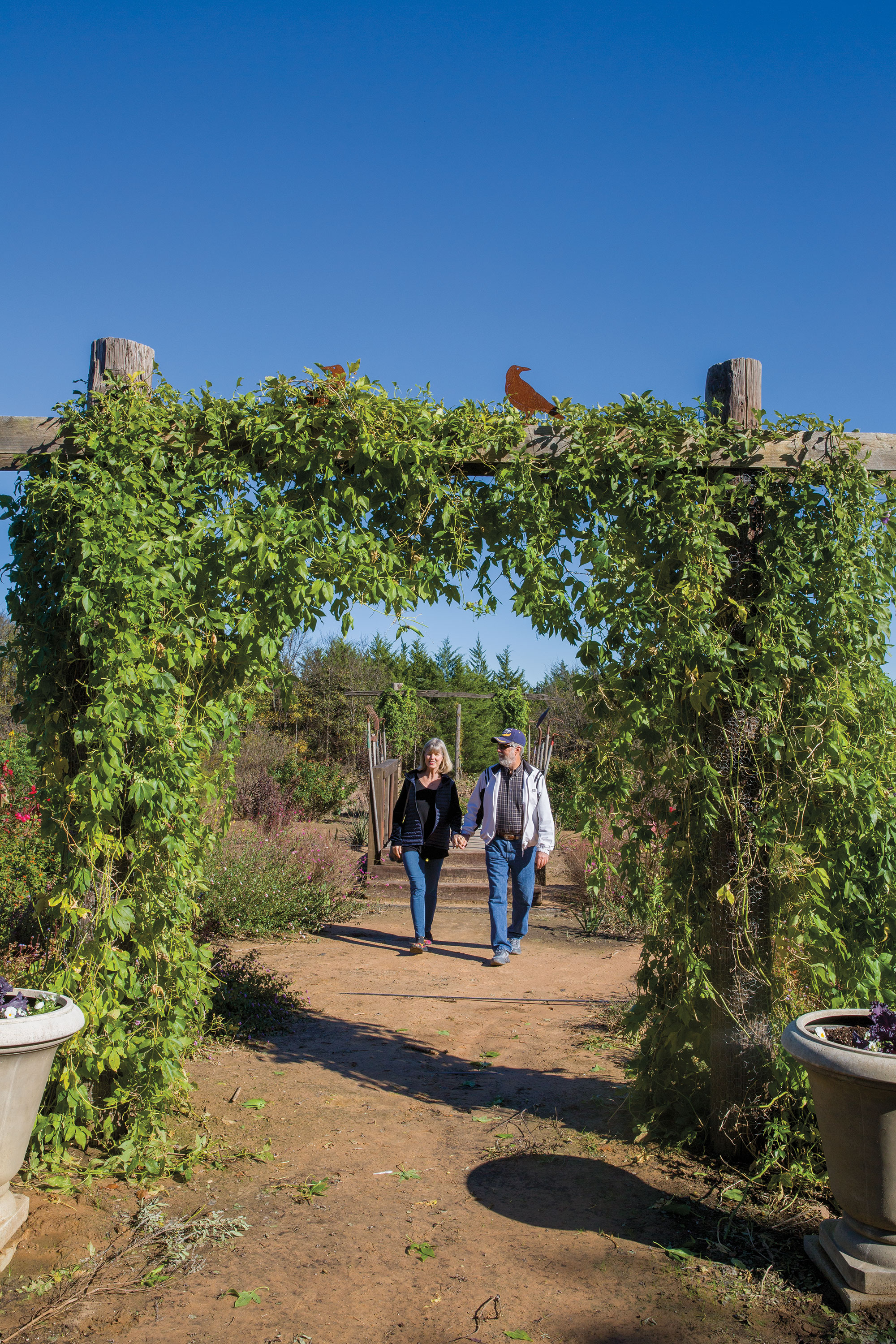 Lavender Ridge Farms
Situated about 20 minutes down tiny country roads blessedly far from any crowds, Lavender Ridge Farms' 20-acre site sits on land owned by the same family for 150 years. While their ancestors once farmed strawberries and melons, today's generation grows lavender for cutting as well as herbs, irises, and other colorful flowers. Blooming butterfly gardens beg exploration, and one pathway leads to spacious pens where resident donkeys Dora and Diego await guests. A shop brims with handmade temptations such as winged elm wreaths, soaps, lotions, and linen spray, while the café spoils visitors with a menu of lavender honey chicken salad and indulgences like lavender ice cream and lemon-lavender gooey cake.
Paige Davidson Studio
Historic buildings lining the courthouse square house a growing number of boutiques, including Paige Davidson Studio, a local artist's combination shop and gallery. Two sizable displays bear the colorful fabric handbags, clutches, and wallets Davidson makes, and her watercolor paintings of landscapes and villages cover the walls. Her kitchen and tabletop ceramics mix in with collections of handcrafted gifts—such as hand-turned wooden pieces, jewelry, and leather goods—from other local talents.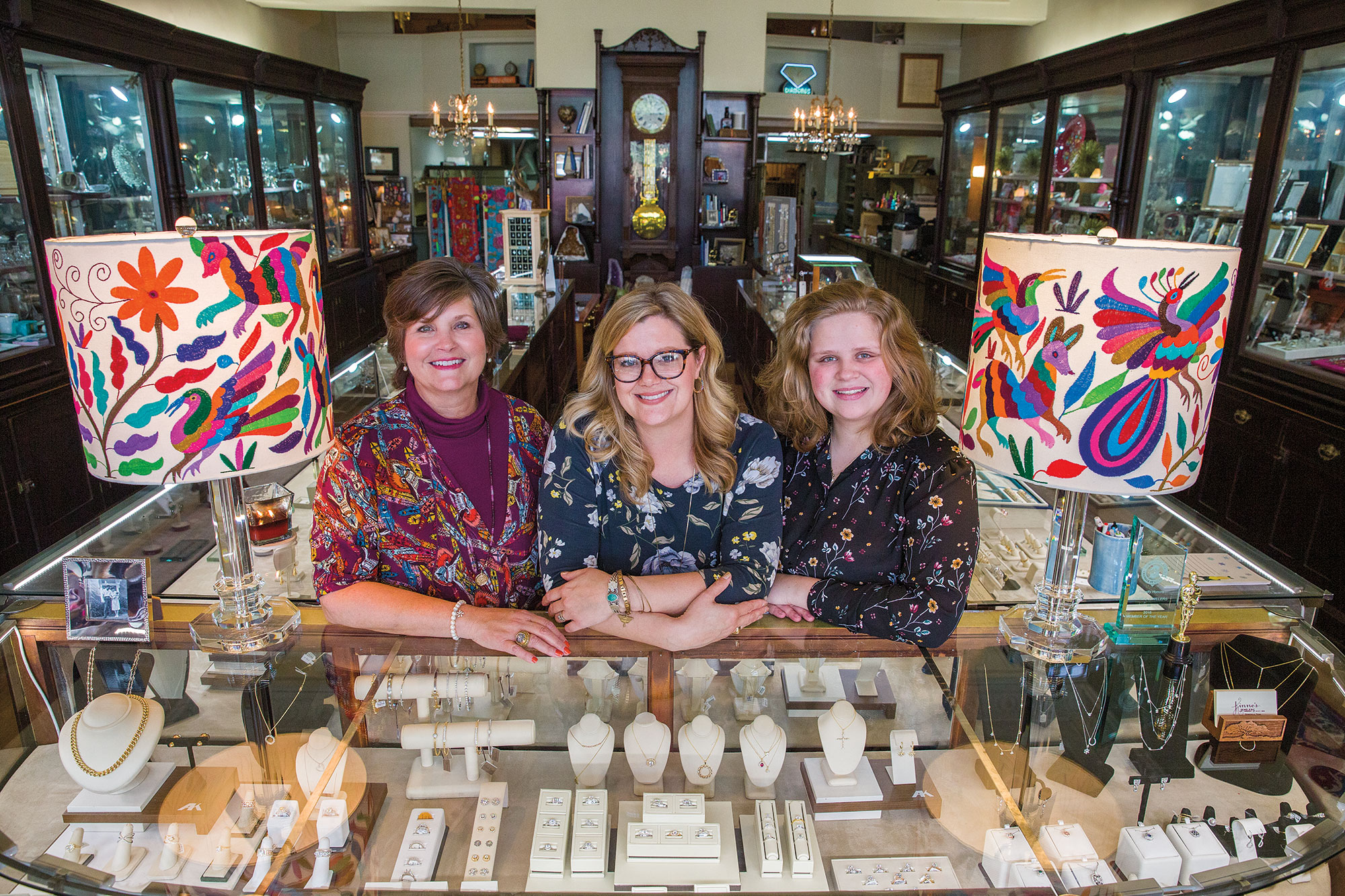 Market Days
About 5 miles north of downtown, Market Days at Liberty Crossing hosts a monthly weekend gathering of close to 150 retailers and craft vendors at a former outlet center. Stores (all indoors) include those selling fresh local grass-fed beef and lamb, handmade wooden dining tables and chairs, and antique wares for home and garden. Several food trucks are at the ready to appease shoppers, serving coffee, barbecue, and Asian noodle bowls. There's a beer garden at the center of the market, as well as wine tastings at 4R Ranch Winery shop. Kids have an outdoor lawn with lots of games for burning off energy.
205 Melody Lane
Overnighting is the only way to experience all of Gainesville's charms, so plan to rest up at 205 Melody Lane, a guest house about three minutes from downtown. The three-bed, two-bath 1956 home recently underwent a face-lift, which delivered a big, lovely kitchen, an ample living room with a fireplace and lots of books, and a patio next to a sprawling backyard. The hosts, who live next door, leave a homemade breakfast casserole for you, and their sweet black labs are always available for affection if you ask.
From the March 2019 issue