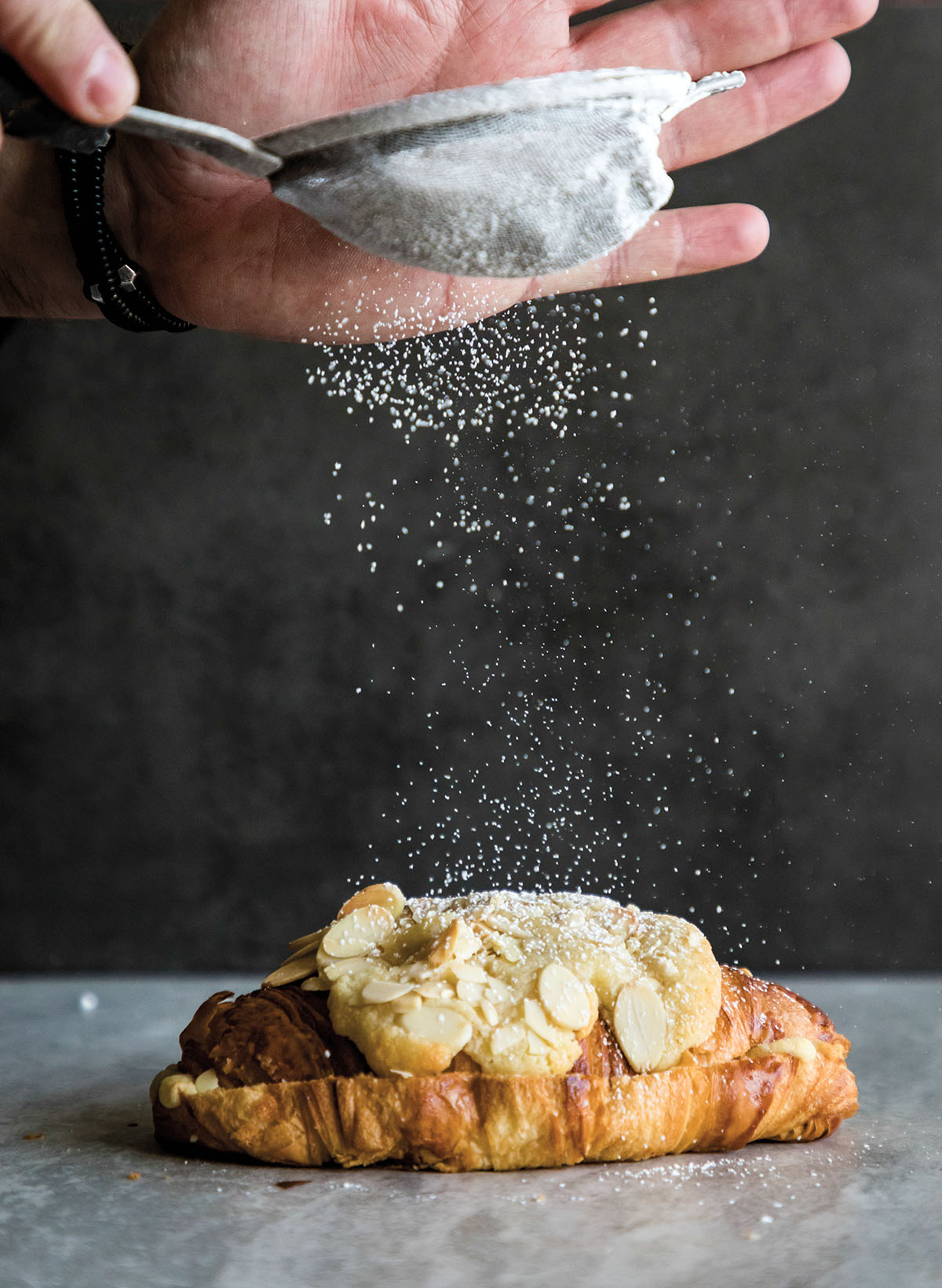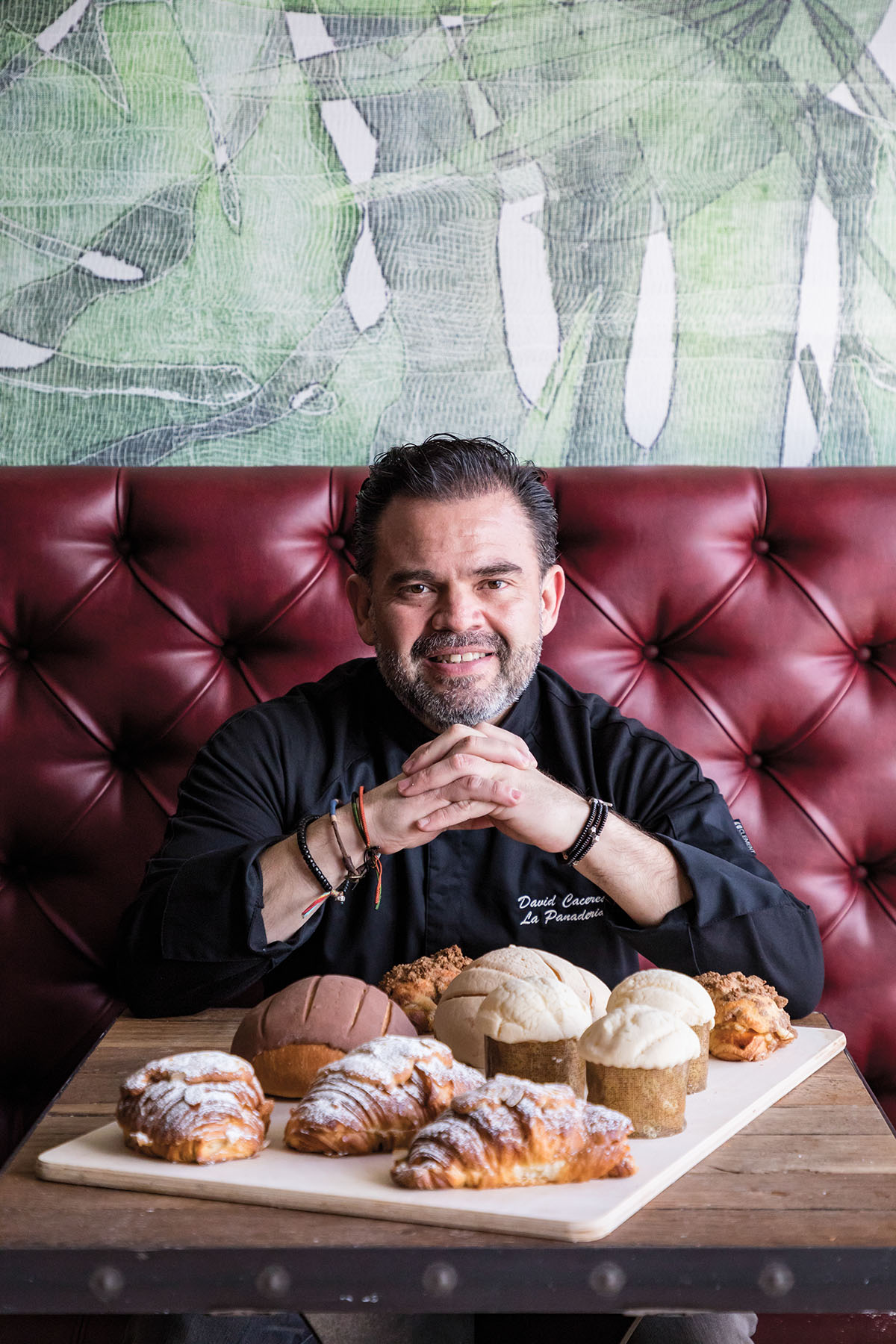 At 2 a.m., when the streets of downtown San Antonio are hushed and still—save for a few night owls—bakers are flipping on the lights in La Panadería.
They slice and knead dough that will be transformed into torta loaves, delicately sweet conchas, and flaky croissants stuffed with berries and cream. After rolling and shaping balls on a floured marble surface, they hit them with a soft thwack and set them aside to rise.
La Panadería's recipes originated four decades ago in Mexico City where Josefina Galicia, known to her community as Doña Josefina, owned a bakery. She would wake up before dawn and drive though the city in her old orange Volkswagen Beetle.
She had previously achieved success in the corporate world but quit her high-powered job to be home with her family. Eventually, Josefina found herself alone with three boys to raise and no steady source of income. She decided to open a bakery as a lifeline for herself and her sons.
La Panadería
301 E. Houston St., San Antonio.
210-592-6264. 8305 Broadway St., San Antonio.
210-375-6746; lapanaderia.com
All of Josefina's sons are now bakers themselves. Two of them, José and David Cáceres, started a farmers market stall in San Antonio in 2013, before opening their first brick-and-mortar restaurant on Broadway Street in 2014. They will further their mother's legacy with the opening of a third La Panadería this summer in northwest San Antonio.
"She used to say that everybody missed the best part of the day, and she was referring to the sunrise," José says. "We look at all [the employees] coming in at 2 or 3 a.m., and we know that would be honoring her."
Following Josefina's death in 1999, the Cáceres brothers continued her Mexico City business, which over time had bloomed into a major commercial bakery that supplied baked goods to Walmart and Starbucks, among other corporate clients in Mexico.
But they dreamed of creating a business in the United States from scratch, one that represented their vision of artisanal pan dulce, made with creativity and soul. The brothers trusted their food would resonate with American customers, and they finally made the move to the U.S. in 2013.
Inside La Panadería's downtown location, the post-lunch crowd lingers over mugs of coffee and sandwiches on crusty torta bread, a rough facsimile of a Mexican merienda, a tradition where memories of the day are shared over a snack. Aside from baked goods, the café also offers lunch items like soups, salads, and sandwiches.
The smells, sounds, and colors inside the café are replicated as faithfully as possible from the Cáceres brothers' childhood memories of their mother's bakery. Back then, 9-year-old José would sit next to his mother at the old cash register or sell rosca de reyes pastries on the streets, calling out: "Roscas! Roscas de cinco y a diez!" ("Roscas for five or 10 cents!")
"I remember the colors," he says. "Everything was golden brown—the leather, the marble, the wood. I used to sit for hours next to my mother. We saw la panadería as the central part of our lives. It brought me a lot of joy and happiness; that's my memory. When we enter into one of our stores, we feel that."
David studied at Le Cordon Bleu Mexico and the San Francisco Baking Institute, parlaying the techniques he learned into cross-cultural creations. His famous tequila-and-almond croissants—instant bestsellers when he first introduced them at the farmers market—are filled with a delicate tequila-almond cream. His cronchas are a concha/croissant hybrid with a crunchy muffin top and flaky pastry below.
David uses stone-milled flour and European butter, and proofs his dough for extended periods of time to achieve maximum flavor—some doughs take up to 100 hours of proofing. The brothers still remain hands-on in the daily work of the kitchen and the café.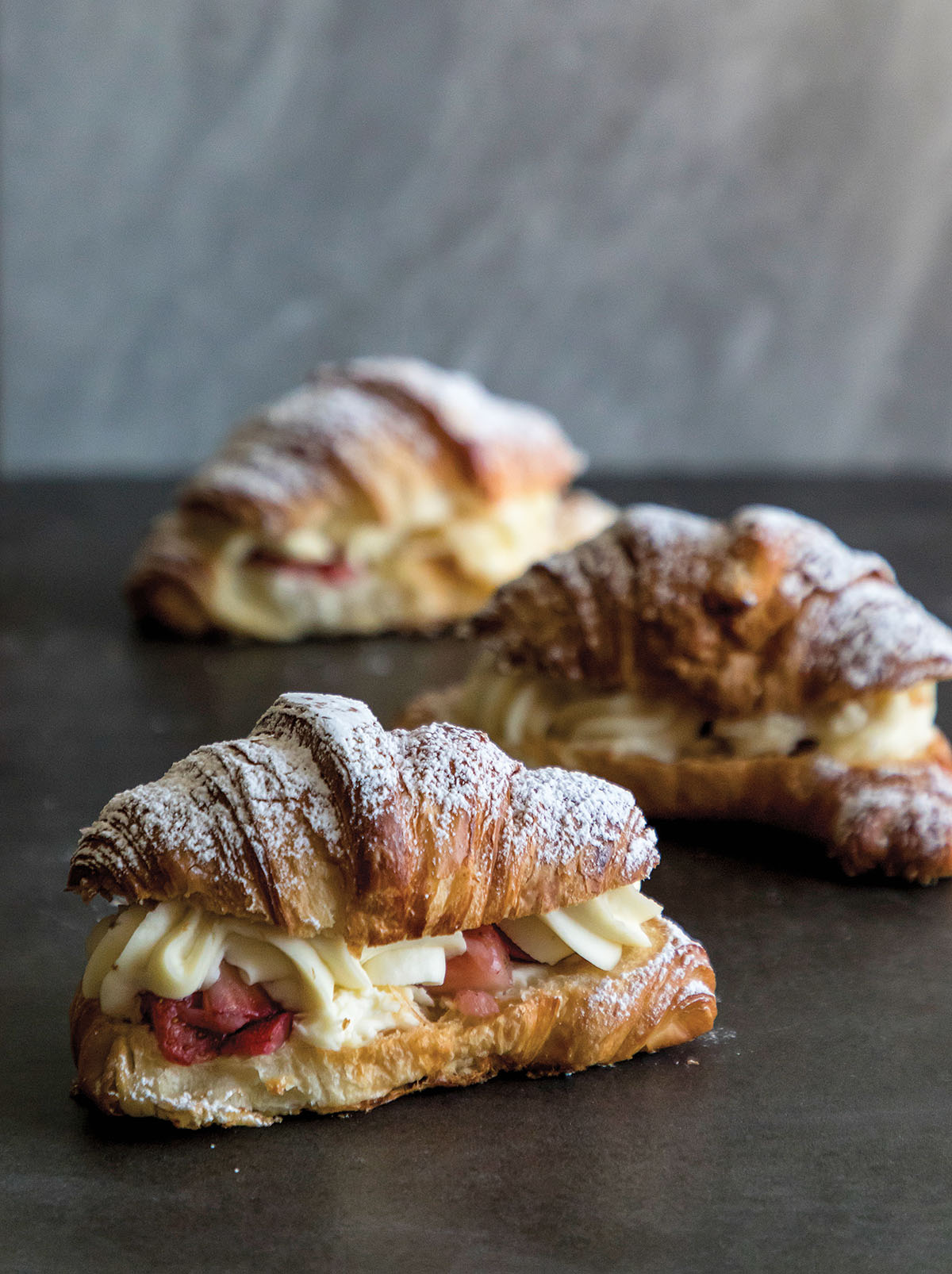 "I think that when you cook, the products have a soul," David says. "A recipe is something that's alive—this pan de muerto is not the same pan de muerto as last year. It always has a little evolution in the process. And still, if you ask me, is this the perfect concha? No. There is no perfect concha still. When people say, 'It's so good, it's the best.' No. The best is in my mind."
As they survey their growing business, the brothers know their mother would be proud of the work they've done, that her sacrifice and long hours of work to provide for her family paved the way for their biggest dreams.
"But I think, What was the glue? It was always the bread. It was the glue that kept us together."
"Our history is not easy," David explains. "My father left; my mother was working hard. She passed away from cancer, and it was a very hard battle. But I think, What was the glue? It was always the bread. It was the glue that kept us together."
From the April 2020 issue