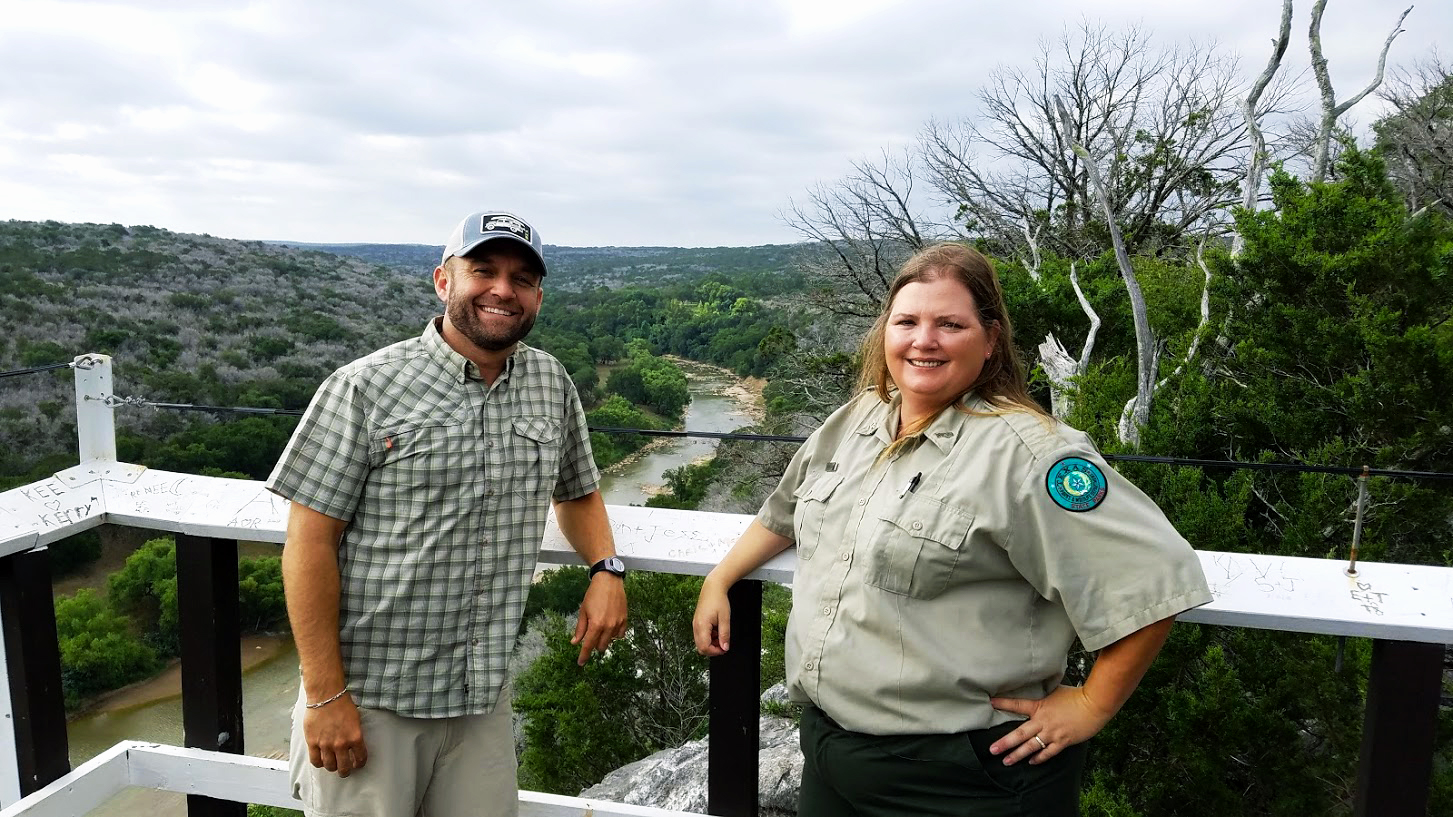 No need to travel "just around the bend" when the bend itself is the main attraction. From the tops of its panoramic vistas to the bottom of its darkened caves, Colorado Bend State Park offers more than 5,000 acres of pure Hill Country heaven to explore.
Gorman Falls
The most common visitor reaction is "I can't believe we're in Texas," and I must admit I felt the same way the first time I stood below this amazing waterfall. The cascading waters look like a postcard from Hawaii, while the lush vegetation feels like a scene from Jurassic Park. Fed by natural springs, the falls rush over a 70-foot cliff that spans more than 150 feet across.
Wild Cave Tours
Some of the best views in the park aren't on ground level but right below visitors' feet. Due to the unique composition of the limestone hills, the park is home to dozens of caves. Now, these aren't like the other "tourist-friendly" caves in Texas with fancy things like pavement and lighting. Join up with Nichols Outdoor Adventures and get ready to scooch, crawl, and scamper through the underbelly of Texas. The rock formations and cave critters are well worth it.
cbcaves.com
Spicewood Springs
What's better than a Texas swimming hole? Six Texas swimming holes—and that's exactly what this oasis offers: a collection of spring-fed pools connected by running streams and falls making their way through Spicewood Canyon. Wise travelers will spend a few hours hiking upstream in good water shoes and splashing around in one pool after the next. This place is so magnificent, I'm hesitant to tell others about it, but the secret may already be out.
Tie Slide Trail
With more than 35 miles of trail to choose from, hikers can have a field day exploring every nook and cranny of this park. My favorite is the Tie Slide Trail, a 2.2-mile jaunt through the oak, pecan, and cacti landscape that epitomizes Colorado Bend. Those that make it to the end will find themselves at the best overlook in the park, 100 feet above the Colorado River with an uninterrupted panorama in every direction—not a powerline or roadway in sight.
Bend General Store
While this trip may feel miles from civilization, there are some local hangouts for those who know where to look. If you're looking for a post-hike meal and post-swim beer, this is the spot. The store has existed for more than 100 years and still serves the community as a gathering spot and mercantile. The limited menu includes half-pound burgers, so come hungry.
438 County Road 442, Bend
325-628-3523
bend-general-store.business.site
Whether you follow my footsteps or forge your own path, I hope to see you on the road.
Chet Garner is the host of The Daytripper travel show on PBS.
To view the Colorado Bend State Park episode visit thedaytripper.com. Follow along on Facebook, Instagram, and Twitter.
From the May 2019 issue