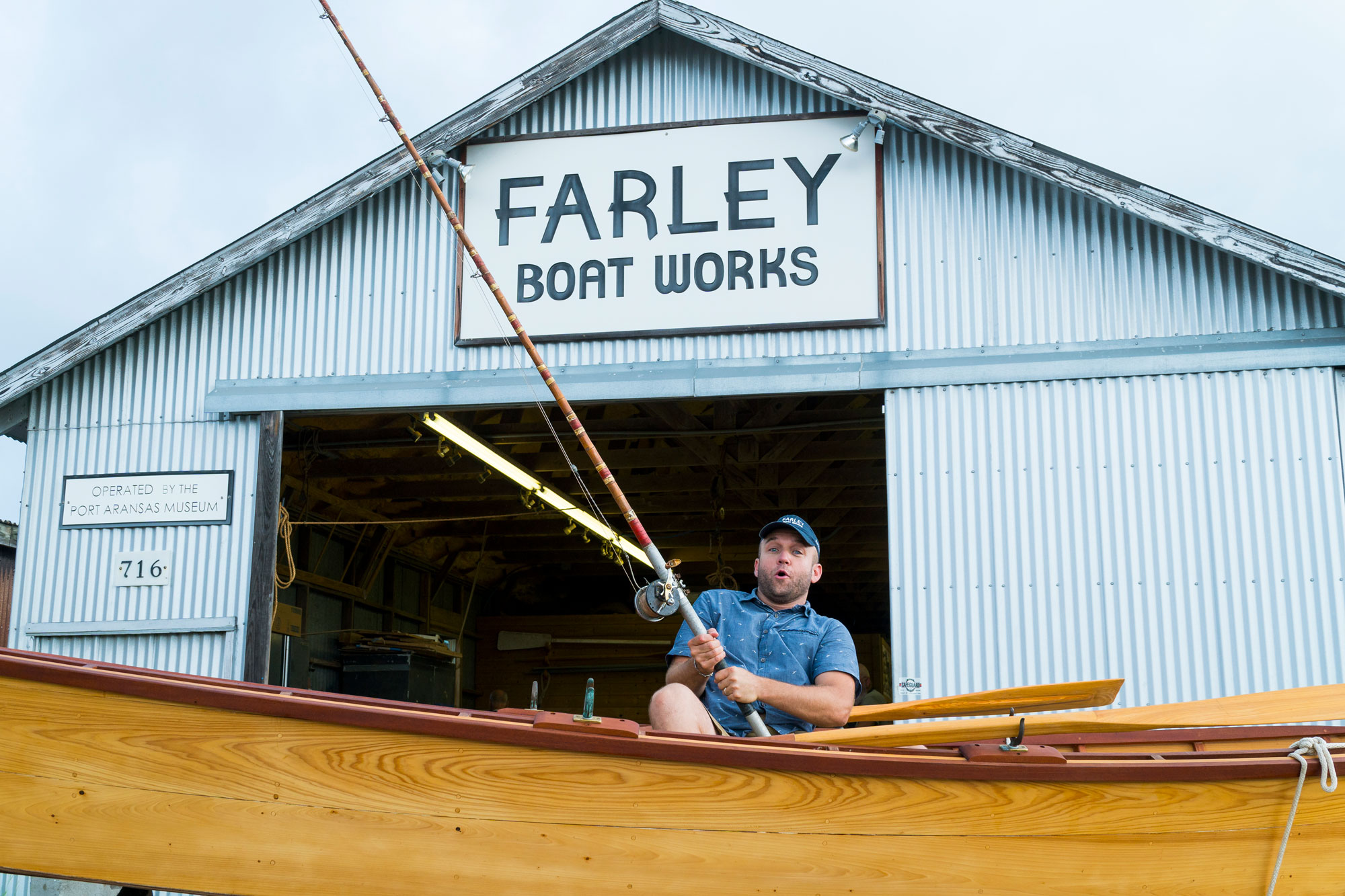 When the Texas summer starts cooking, my favorite form of relief is to dive into the largest body of water I can find, which is often the Gulf of Mexico. This is where Port A comes in—with its near-endless beaches, historic appeal, and laid-back attitude. Port Aransas is one of my favorite places to hit the Texas coast, and with its ongoing recovery from Hurricane Harvey, it's got more Texas grit and personality than ever.
Texas Surf Camps
Anyone can splash in the waves, but can you surf on top of them? If not, the folks at this year-round surfing school will be happy to get you up and hangin' 10 in no time with private or group lessons. While Texas surfing often gets a bad rap, these beaches are the perfect place to learn—with shallow water, reasonable waves, and no rocks to grind against your face.
230 N. on the Beach
361-749-6956
texassurfcamps.com
Irie's Island Food
If you're looking for seafood beyond the deep-fried platter, this place blends coastal cooking with Mexican and Asian cuisines to create some of the most inventive plates on the island. Don't miss the panko mahi fish taco on a pillowy homemade tortilla or the Asian-inspired beef bowl, best covered in their spicy "dragon sauce."
503 N. Alister St.
361-749-2310
iriesislandfood.com
San José Island
Let me share an islander secret. Instead of hitting up a typical beach-going souvenir shop (and there's plenty of those), go hunting for your own souvenir on a private island. "Saint Jo" is accessible via a short ferry trip, and if you start out early, you'll hit the beach before the rest of the tourists and are sure to find some amazing shells that washed up overnight. Keep your eye out for a lightning whelk—the state shell of Texas.
The Tarpon Inn & Roosevelt's
Since 1886, the porch at this inn has been the place to sit, take in the ocean breeze, and share Texas-size fishing stories. In the lobby you'll find walls covered with tarpon scales that have been caught by hotel guests ever since it opened, most notably the scale signed by President Franklin D. Roosevelt in 1937 when he visited and caught his own Texas tarpon. When you get hungry, don't miss the upscale seafood at Roosevelt's in the adjoining courtyard.
200 E. Cotter Ave.
361-749-5555
thetarponinn.com
rooseveltsatthetarponinn.com
Farley Boat Works
Since 1915, the folks at this shop have been handcrafting incredible boats, some specifically designed for catching tarpon. Visitors can take a class on boat building and learn the ways of the masters. Some spend months at the shop creating their own seafaring vessel. Personally, I wouldn't trust anything I built on the open ocean, but that's just me. So if boat buildin' doesn't, well, float your boat, stop by the Port Aransas Museum, which runs the shop, and dive into more history.
716 W. Avenue C
361-816-9789
portaransasmuseum.org
Whether you follow my footsteps or forge your own path, I hope to see you on the road.
Chet Garner is the host of The Daytripper travel show on PBS.
To view the Port Aransas episode visit thedaytripper.com. Follow along on Facebook, Instagram, and Twitter.
From the June 2019 issue