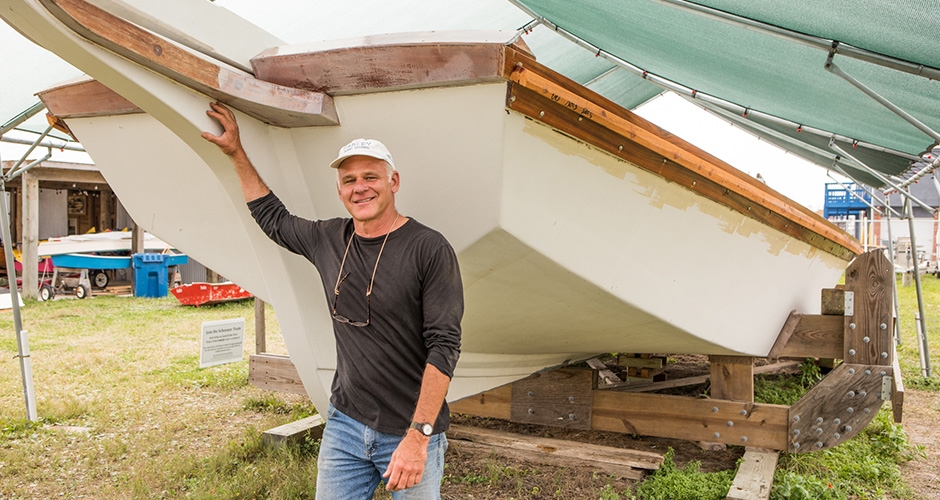 Hurricane Harvey's Category 4 winds, along with a 6-foot storm surge, met their match in the backyard of Farley Boat Works. While countless boats across the island were strewn far from their moorings by the hurricane or sunk in waterways, a 60-foot schooner named Lydia Ann moved less than a foot in its construction cradle, its hull, deck and "doghouse" cabin largely intact.
Farley Boat Works, a living museum near Port Aransas' downtown, highlights the legacy of the Farley brothers, builders of classic tarpon boats that supported the town's chief industry, deep-sea fishing, from 1915 to 1970. The museum's sheds mostly survived Harvey, as did the 1940s-era Tina, a tarpon skiff on display with photographs of President Franklin Roosevelt's 1937 fishing expedition in a similar craft.
Opened in 2011 as an affiliate of the Port Aransas Museum, Farley's modest complex doubles as a laboratory for building traditional wooden boats, the 100th of which will be launched in mid-June. Shop Manager Frank Coletta oversees amateur boat makers, ranging from retirees to teenagers, in projects that may take a couple of weeks, several months or, in the case of Lydia Ann, multiple years.
Lydia Ann came to Farley because of Hurricane Ike, which blasted the upper Texas coast in 2008. The idea was to pair a replica of a Gulf Coast scow schooner with Galveston's attractive Tall Ship Elissa, but funds were diverted to Elissa's repair. Lydia Ann's hull was donated to Farley in 2013. Teams of volunteers began hand-crafting the remainder of the two-mast sailing ship, based on designs discovered at the Smithsonian. The project is about 70 percent complete after a post-Harvey restart, says Coletta, with the goal of stationing a seaworthy Lydia Ann in Port Aransas' harbor.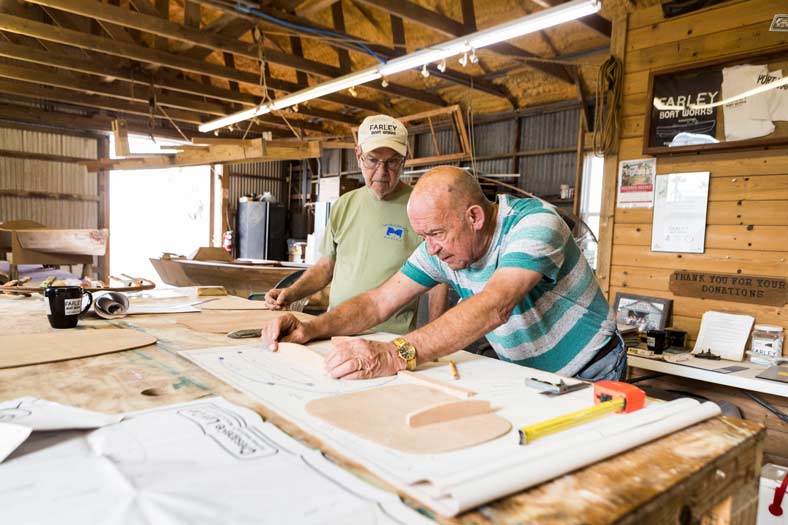 "Scow" schooners plied unpredictable Texas shorelines in the late 1800s, transferring cargo to and from larger sailing vessels that couldn't attempt shallow landings.
Farley Boat Works is the sixth of eight stops on the Port Aransas Museum's "Wonders of Port Aransas" tour of free venues. The tour also includes the repaired main museum itself, where visitors can view thousands of historic photographs online in addition to exhibits.
From the May 2018 issue