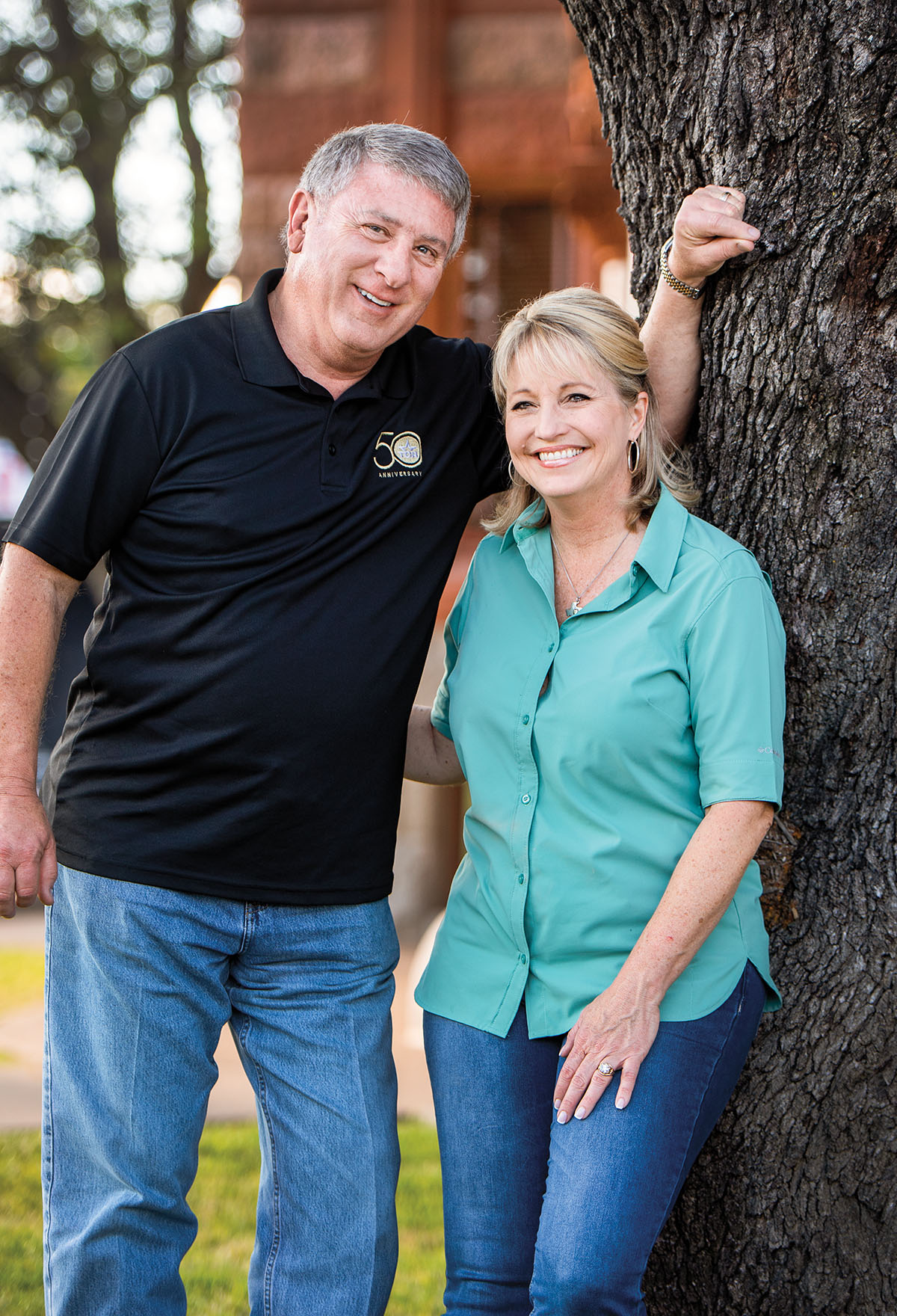 A blind painter in Denton. A third-generation hatter in Brookshire. A 93-year-old oil equipment mechanic in Odessa who makes women's clothing in her spare time. These are Bob Phillips' people. He calls them "ordinary people doing extraordinary things."
Phillips has spent the last five decades crisscrossing Texas, exploring little-known places, eating in tiny diners, and highlighting people you'd probably never hear about but for his independently produced TV show, Texas Country Reporter. Since the 1970s, Phillips—in that deep, friendly baritone—has invited his audience to "hop in and travel" with him. And over the years he's driven more than 3 million miles. He's been to every county, every town, driven on practically every paved road in Texas.
"That's all just the getting-there stuff," Phillips says. "It's really about meeting all these people and hearing their stories."
Sometimes it's the story of siblings who sell peas from a roadside pickup truck while serenading customers with delightful bluegrass. Sometimes it's a high school football concession stand that's also the town's only restaurant.
Phillips captures authentic scenes of small-town life. Where the rest of the world might see unworthy blue-collar Americans, Phillips sees survivors who work with their hands and spin accidental poetry from their hearts. Phillips begins most segments of his show with a glimpse of the subject at work: someone painting or mowing or sawing. He narrates with simple, declarative sentences. And the stories veer quickly into something bigger. Each episode has three segments, and every three- to nine-minute tale becomes an uplifting look at humanity.
Though Phillips travels constantly, Texas Country Reporter, which airs on different channels around the state, isn't a travel show. And while it often highlights individuals who create incredible things, it's not a how-to show either. The undercurrent of the stories Phillips tells is passion—he wants to know why people do what they do.
"I want to know how others live," Phillips says. "I've always had to know that."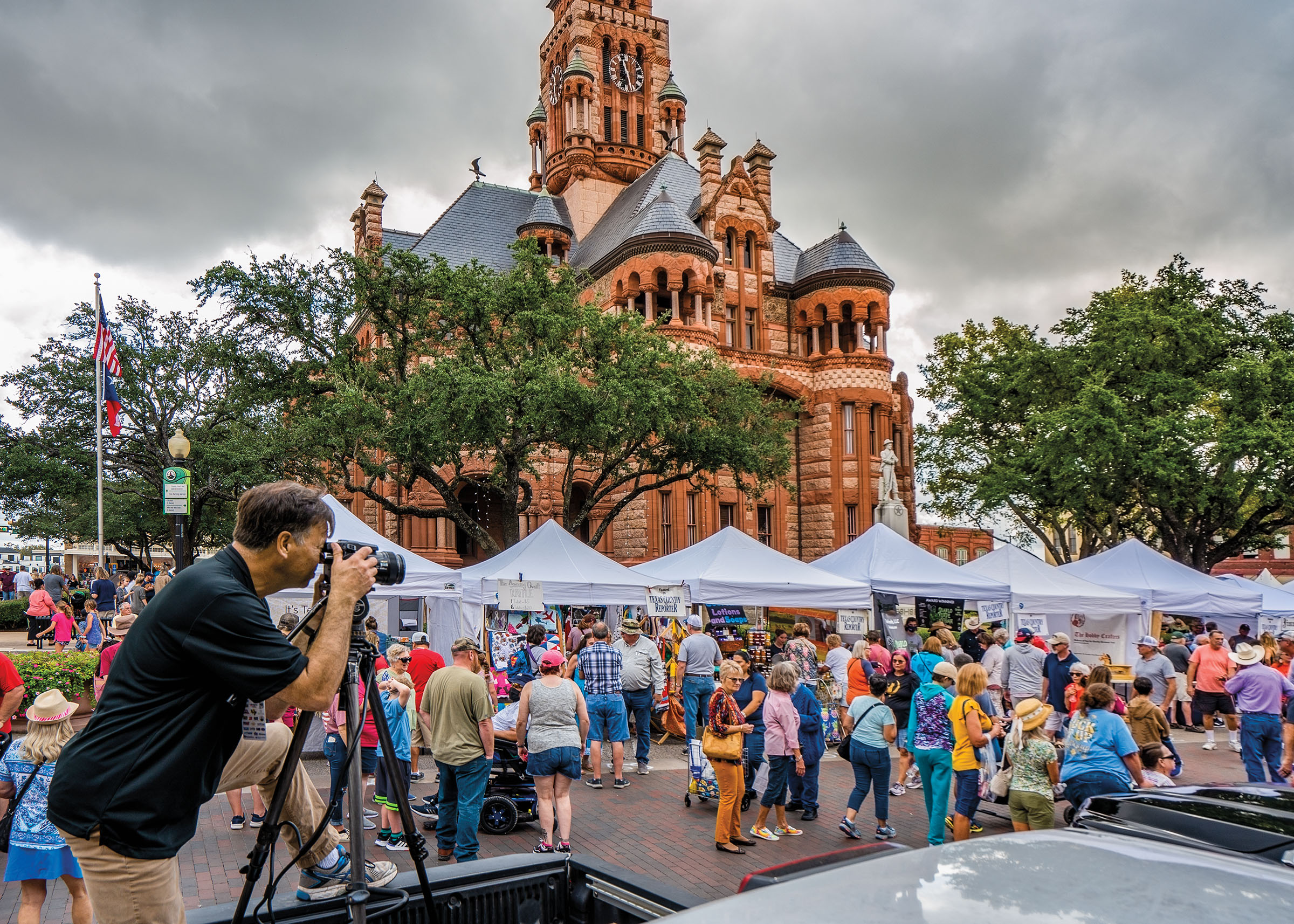 This inquisitiveness and desire to chronicle regular people have turned Phillips into a Texas institution. Strangers wave when they see his red, white, and blue Ford Expedition rolling down the highway. Every October, the program's fans show up for food, music, and storytelling at his annual Texas Country Reporter Festival in Waxahachie. The first episode of his 50th season, which aired last fall, opened with well wishes from Gov. Greg Abbott. Phillips released a memoir, A Good Long Drive, to coincide with the new season, and the two blurbs on the back are by legendary Texans Dan Rather and Nolan Ryan.
"Reading this book is like riding in the van with Bob and the crew of TCR on their way to another surprising story," Ryan's quote says. "It's the perfect behind-the-scenes companion to one of the best TV shows in Texas."
Texas Country Reporter is considered the longest-running independently produced TV show in U.S. history. And the host is as invigorated by the stories he finds as he's ever been. So why has Phillips dedicated the last five decades to living this way? Sitting in his house in Dallas, Phillips squints and purses his lips. He's not used to being on this side of the questions.
"My curiosity is much bigger than the area where I was born and where I live, I guess," he says.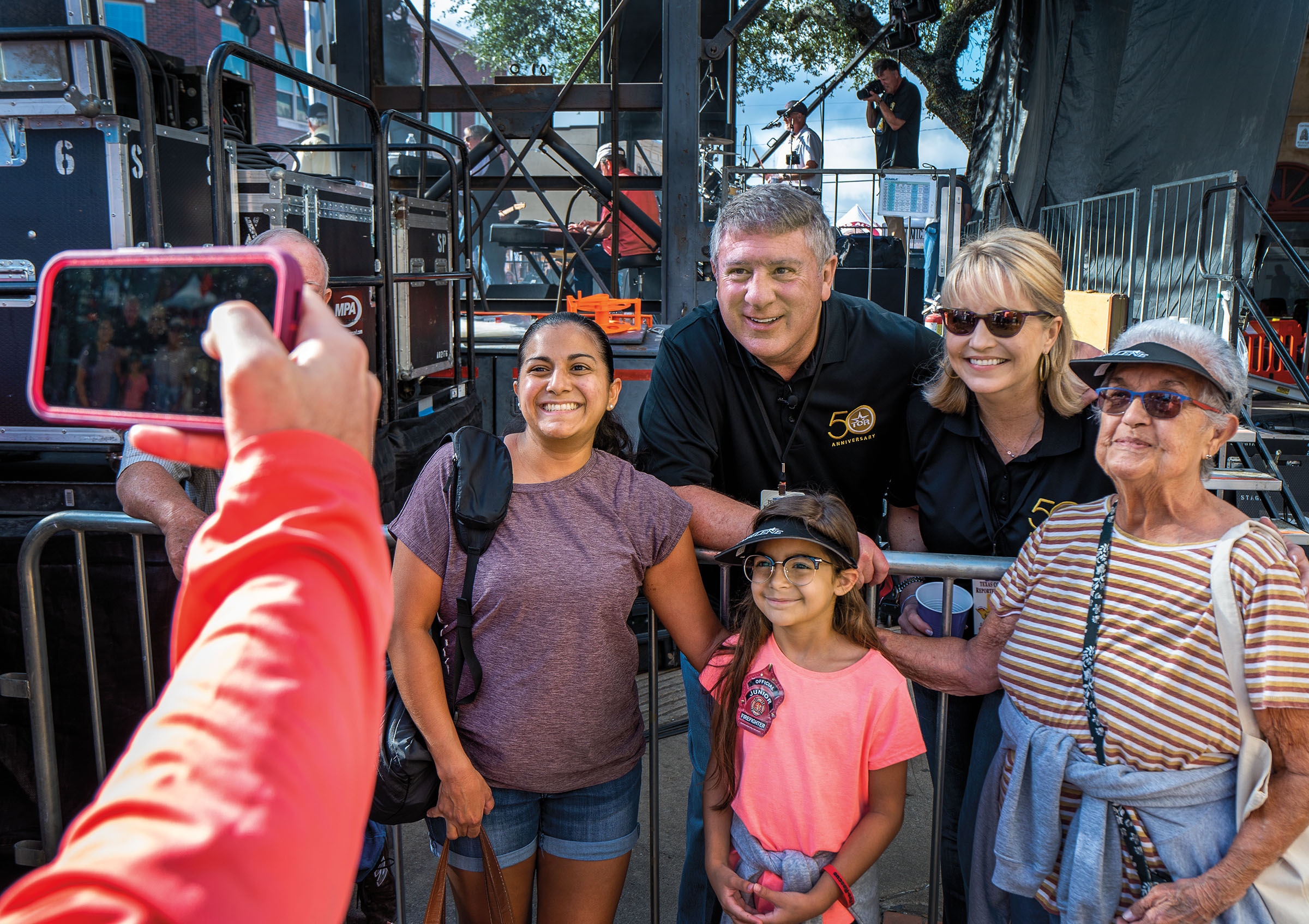 Phillips was born with an insatiable wanderlust. He grew up in East Dallas, where his father worked hard running a service station. The elder Phillips had been a farmer when he lost his left arm in an accident. He tried to continue farming, but it was too hard, and he moved to the city near the end of World War II.
Phillips' mother always wanted something better than they had. Though Bob and his older brother, Bill, grew up poor, it was important to her they know which fork to use at a fancy dinner. Phillips went to school in a big city, but he spent weekends and summers on his aunt's farm, with chickens and cows and an old horse named Easter Bud. When his father took long drives in the country, the boy sat next to him in the cab of the old Studebaker—not over by the window; right there by his dad's side—and they'd sing gospel songs.
His idyllic world shattered when he was a teenager and his parents divorced after more than 20 years of marriage. One night his mom and dad argued over a shotgun, and it went off, blowing a hole in the hallway ceiling. The next day, the parents of his high school girlfriend invited Phillips to move in with them.
Three Sides of Bob
Episodes of Texas Country Reporter air on Saturdays and Sundays year-round on local affiliates in every market in Texas, as well as nationwide on the cable channel RFD-TV.
Bob Phillips' new memoir, A Good Long Drive, recounts his childhood up through decades of producing the show and festival, including encounters with Willie Nelson and Tom Landry.
Throughout 2022, Bob and Kelli Phillips will perform with symphonies across the state as part of "A Texas Tribute," featuring songs and stories about the show and culture of the state.
For more information, visit texascountryreporter.com.
He went to Southern Methodist University in Dallas and studied broadcast journalism like his hero, CBS newsman Charles Kuralt. While Phillips was still in college, he started working for Channel 4, the local CBS affiliate at the time. He covered crime, sports, and politics—he was a control room producer during the 1984 Republican National Convention, while his brother, a prominent political operative, sat next to Ronald Reagan—but he preferred the feature packages.
The show that would become Texas Country Reporter started in 1972 and was initially called 4 Country Reporter. The concept was the same: a reporter and a cameraman in a van, driving around the state and interviewing interesting people they found. Phillips contributed to the show since its inception and took over as host in 1973, when the first host was arrested on drug charges.
Phillips tried to do stories in the style of Kuralt, focusing on regular working people while revealing larger truths about the world. For years, the ratings were high, and the station reduced his "hard news" responsibilities. But after 14 years, Channel 4 canceled the show in 1986.
Undeterred, Phillips started producing the show himself, with his own production company, and renamed it. This allowed him to sell Texas Country Reporter to stations in every market in the state—and some in Louisiana. In North Texas, the show started airing on Channel 4's rival, WFAA on Channel 8.
Like so many of the historic Texans he's heard about while traveling the state, Phillips became his own kind of pioneer. "Without him trailblazing the path, I'm not sure The Daytripper would exist," says Chet Garner, host of the Texas travel show airing on PBS. "When I was first pitching the show, I would tell people, 'It's sort of like Texas Country Reporter but with a lot more barbecue and costumes.'"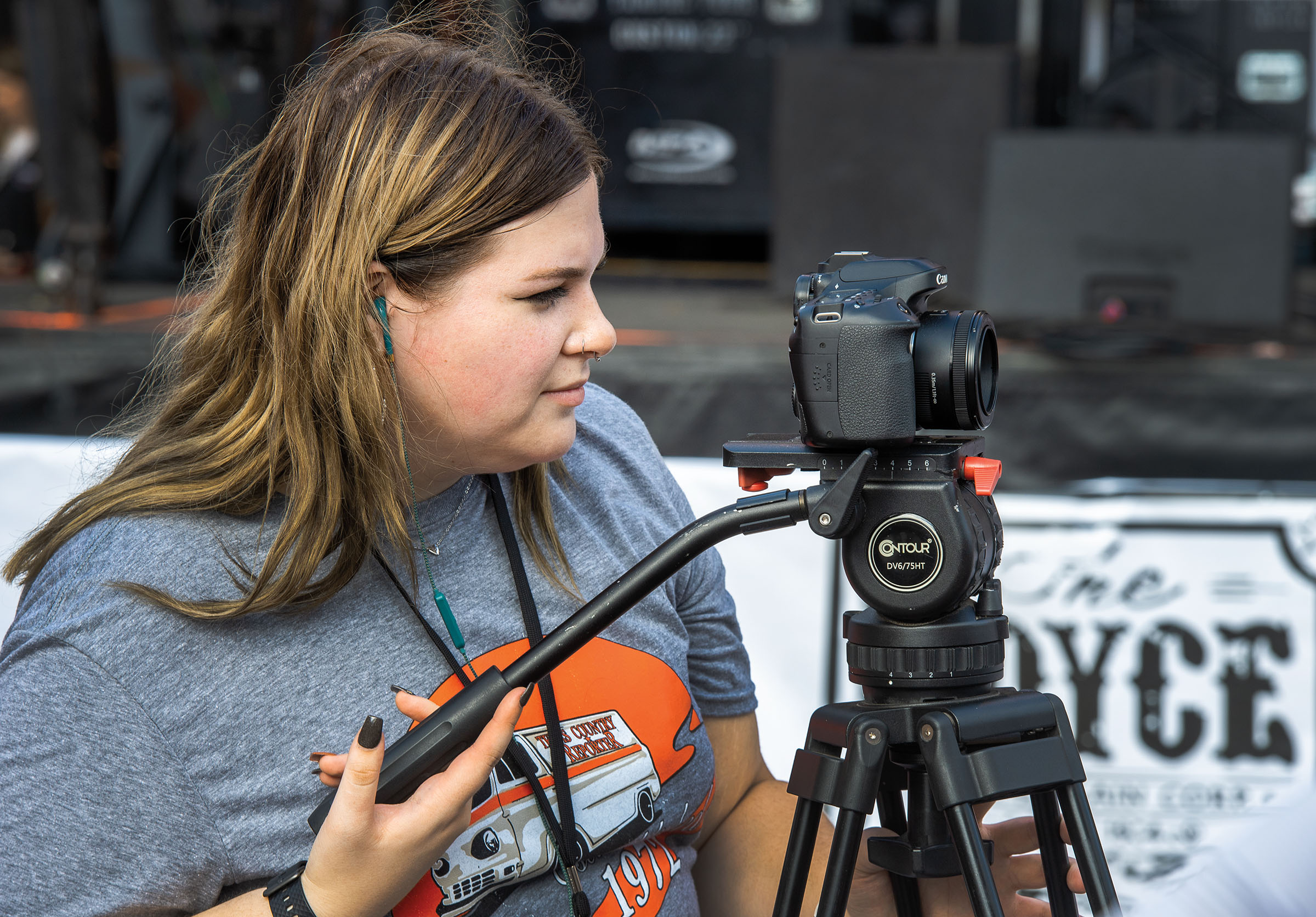 Early in the show's history, Phillips was in Corpus Christi interviewing sculptor Kent Ullberg. A native of Sweden, Ullberg makes monumental art. Phillips was on Ullberg's boat in the bay, looking at some of the sculptures along the water, when he asked the artist, "Why do you do this?"
"I remember he just kind of stared off into the distance while he was driving his boat," Phillips says. "He turned back to me and said, 'Bob, I would do this even if it was illegal.'"
That's how Phillips feels about making his show. About cruising the backroads and stopping at points of interest. When he's been home for too long, he can feel the call of the road. Producing the show doesn't always make for an easy life. During Phillips' heavy travel season, he's gone for six or seven days at a time, about half the year. There's always another story out there, always some excuse to drive to Big Bend or Amarillo or to a bird sanctuary in McAllen. He's had a few divorces over the years as a result.
"It's not easy being married to somebody who does what I do," he says.
In 2007, he married Kelli Lee, an anchor at a TV station in Beaumont. By 2015, he convinced her to quit, hit the road with him, and co-host Texas Country Reporter. They often report stories together, and they take turns narrating. Now, when each episode starts, Bob and Kelli smile and invite the viewer to "hop in and travel" with them together.
"Leaving hard news wasn't easy," Kelli says. "But the stories that we do, about unsung heroes around the state, they're just as important."
When Bob and Kelli embark on a new adventure, they have a ritual. Upon climbing into the Expedition, they sing the Willie Nelson song "On the Road Again."
"That's our signal to each other," he says. "Well, here we go again. We just did this, and now we're out doing this again. I'm heading out. I know where I'm headed. I may or may not get there today."
He pauses and flashes the warm smile he's beamed into Texas living rooms for so long.
"Because what if we find something else really interesting on the way?"
From the January 2022 issue