T
r
a
v
e
l
s
w
i
t
h
C
l
e
o
On the 60th anniversary of John Steinbeck's Travels With Charley,
a new Texan travels across the state with a poodle of her own
By Madeleine Aggeler / Photographs by Tiffany Hofeldt / Illustrations by Shaw Nielsen
When writer John Steinbeck
set off with his poodle, Charley, on a 10,000-mile road trip around the United States in 1960, it was to rediscover a country he believed he had lost touch with in his years as a high-flying literary mega-celebrity. When I set off with my poodle mix, Cleo, to recreate the Texas leg of Steinbeck's trip—in honor of the 60th anniversary of his bestselling book Travels With Charley: In Search of America—it was to better acquaint myself with the state I had moved to only a year earlier. To honor both Texas and Steinbeck, I intended to greet every step of the journey with the warm heart, open mind, and sturdy stomach of a seasoned traveler. Still, I didn't expect to find myself in the middle of a bayou discussing Bigfoot's anatomy.
Ron Hollomon, a riverboat captain and co-owner of Captain Ron's Swamp Tours near the town of Karnack in East Texas, relayed the story on a cool, bright day in October. As Ron expertly piloted his pontoon boat through shallow waterways flanked by columns of bald cypress trees and lacy curtains of Spanish moss around Caddo Lake, an area supposedly crawling with Bigfoot (Bigfeet?), he talked about the annual Bigfoot Convention in nearby Jefferson. Apparently, a couple of years ago, one of the men behind the famous 1967 Patterson-Gimlin film—the grainy clip that shows a large, ape-like creature striding across a clearing in Northern California—attended the event to show an early, unedited version of it. A version where you can see the creature's ample bosom.
"I saw, for the first time, clear footage of that," Ron said, shaking his head in awe. "It's a female! I'd never seen it so clear. They call her Patty."
I could only guess what Steinbeck would have had to say about all this, as he never once mentioned Bigfoot in his book. Which is not to say he shied away from the fantastical. It's well-documented the author exaggerated, if not downright fabricated, parts of Travels With Charley. In one chapter, for example, Steinbeck claimed to have met an out-of-work Shakespearean actor in Alice, North Dakota, when in fact, that very same night he was actually tucked away in a motel in Beach, North Dakota, 300 miles west of Alice.
After all, Steinbeck had more pressing things to write about. When he embarked on his journey from his home on Long Island, America was undergoing massive changes. It was the height of the Kennedy-Nixon presidential race, and a huge population of baby boomers were just starting to come of age, readying themselves to upend the social and cultural norms of the time. Steinbeck, meanwhile, was a 58-year-old in failing health who felt he had gone soft. After the massive successes of Of Mice and Men, The Grapes of Wrath, and East of Eden, the author spent much of his time jet-setting between New York and Europe. He began to feel like he no longer understood the country he built his career writing about.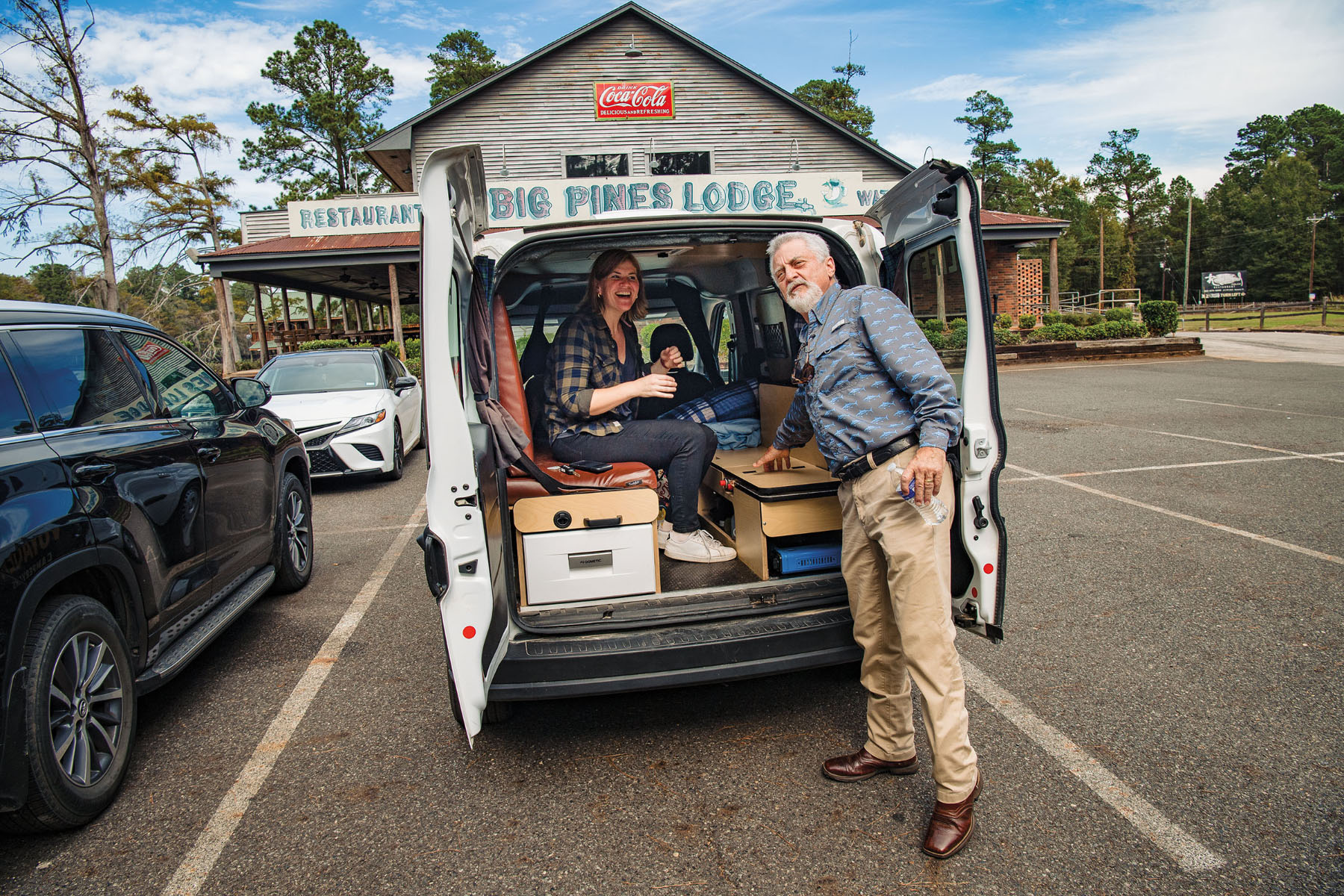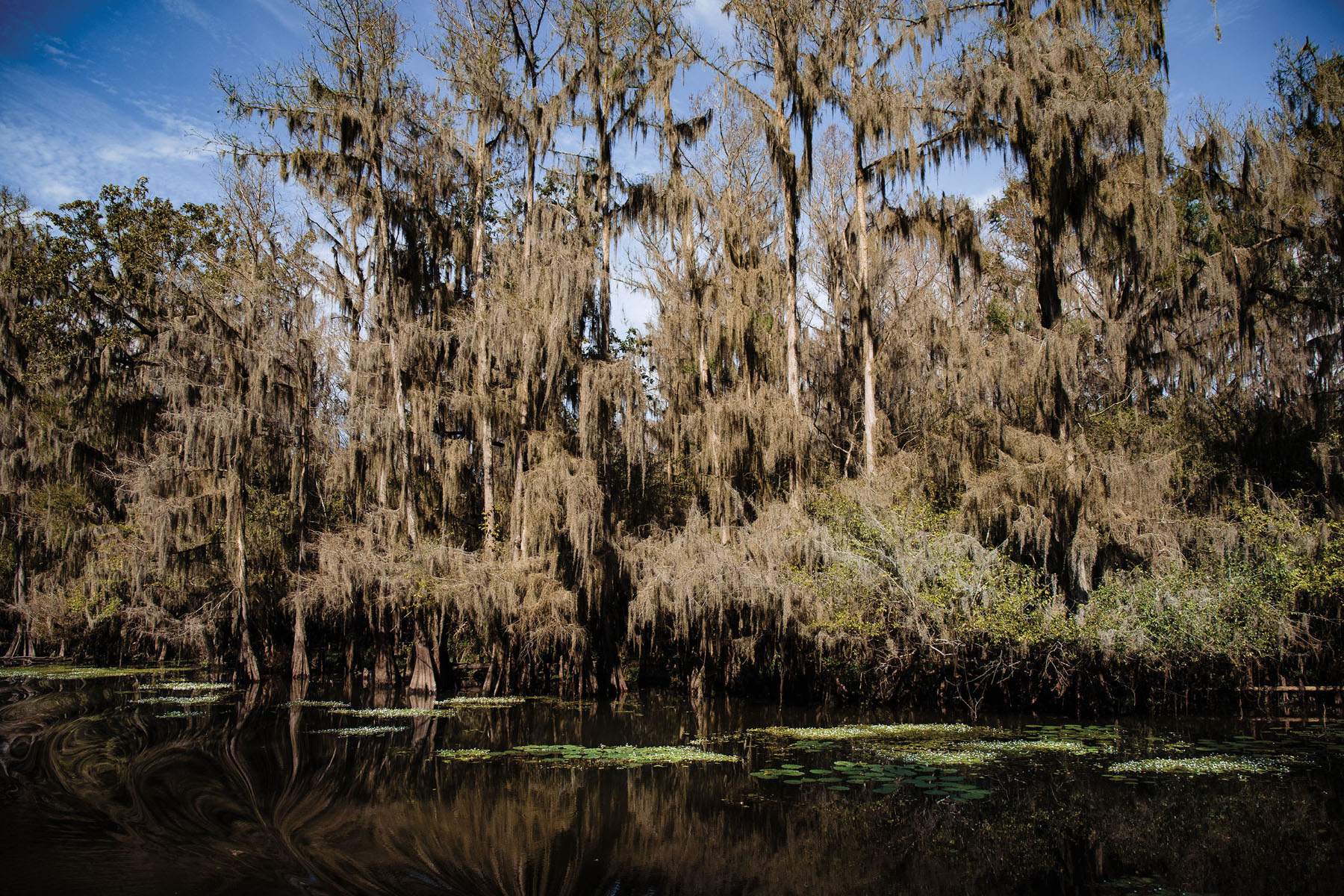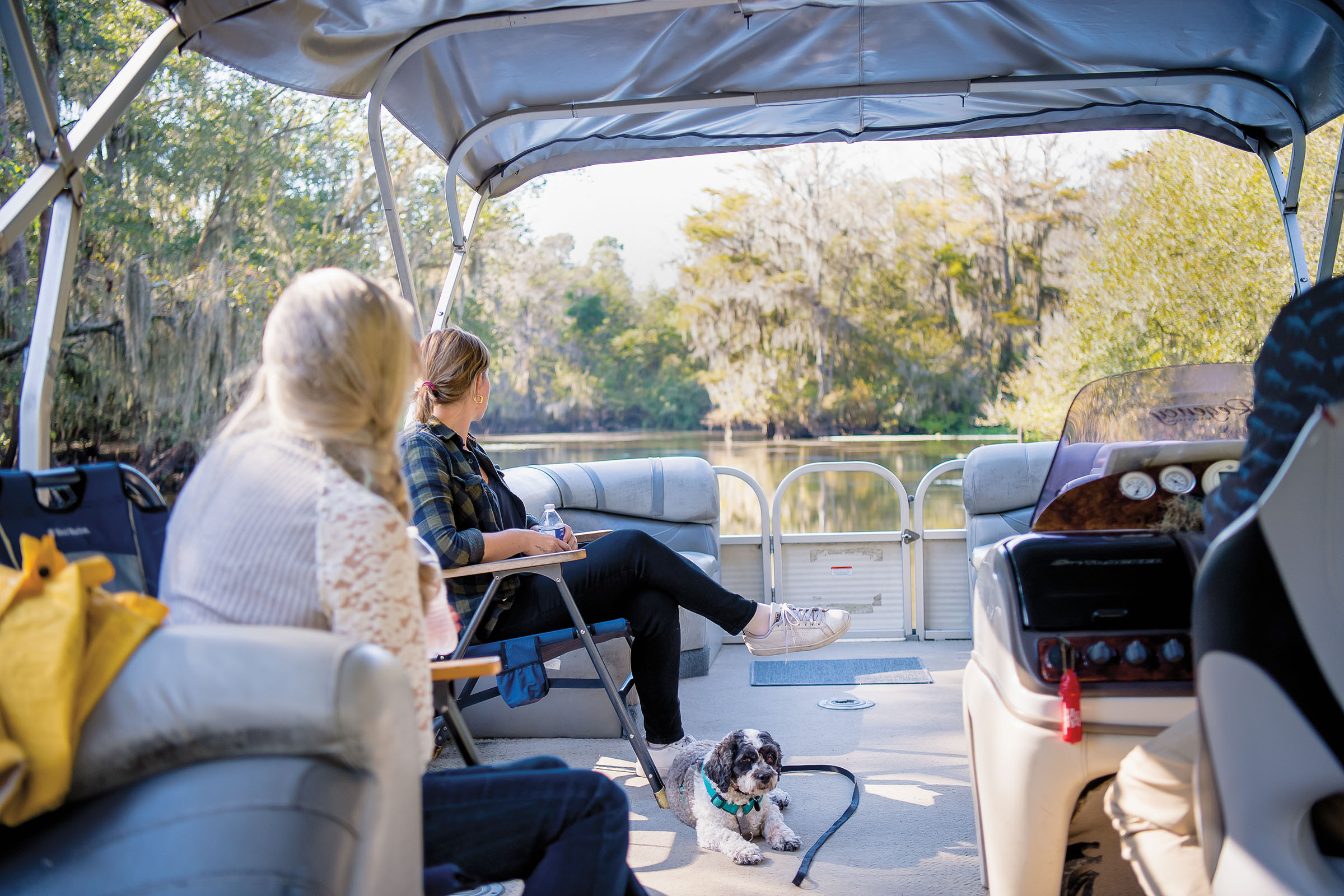 "He had planned this trip for several years," said Bill Steigerwald, a former journalist for the Los Angeles Times and Pittsburgh Post-Gazette who recreated Steinbeck's trip in 2010 and wrote about the experience in his 2012 book, Dogging Steinbeck: Discovering America and Exposing the Truth About Travels With Charley. "He wanted to stay out of cities and meet regular people."
In an effort to reconnect with "regular people," Steinbeck did what anyone would do: He got a lucrative book deal and commissioned carpenters to transform a GMC pickup truck into an elaborately outfitted camper van that he named Rocinante, after Don Quixote's trusty but haggard steed. It came complete with maple interior, double bed, four-burner stove, and refrigerator. Due to financial constraints and my apartment building's restrictive parking policy, I couldn't order my own personalized camper van for the trip. Instead, I rented a tidy, well-outfitted vehicle from a company called Voyager Campervans, which had the benefit of being the first listing that popped up when I Googled "camper vans Austin." I named it Rocinante 2.
There were other differences in our journeys. I wouldn't be entirely alone on my trip, for one, though that's not that different from Steinbeck. Although he claimed his was largely a solo journey—an opportunity to reflect, with only Charley, America, and the open road as his companions—the reality is Steinbeck's third wife, Elaine Anderson Steinbeck, accompanied him for many stretches. Photographer Tiffany Hofeldt and her golden retriever, Charger, would caravan with Cleo and me to document our adventure and, later, help save us from a grueling schedule.
Steinbeck dreaded driving through Texas. He seemed concerned about having too much family there, through Elaine; and that Texas was too big, both physically and conceptually. "Writers facing the problem of Texas find themselves floundering in generalities, and I am no exception," he wrote. "Texas is a state of mind. Texas is an obsession. Above all, Texas is a nation in every sense of the word."
I too felt daunted by the task of drawing any meaningful conclusions about a state as big and diverse as Texas, especially in only four days. Nearly two years into a pandemic, though, I was desperate for any opportunity to travel, and eager for a chance to see more of the state I now call home.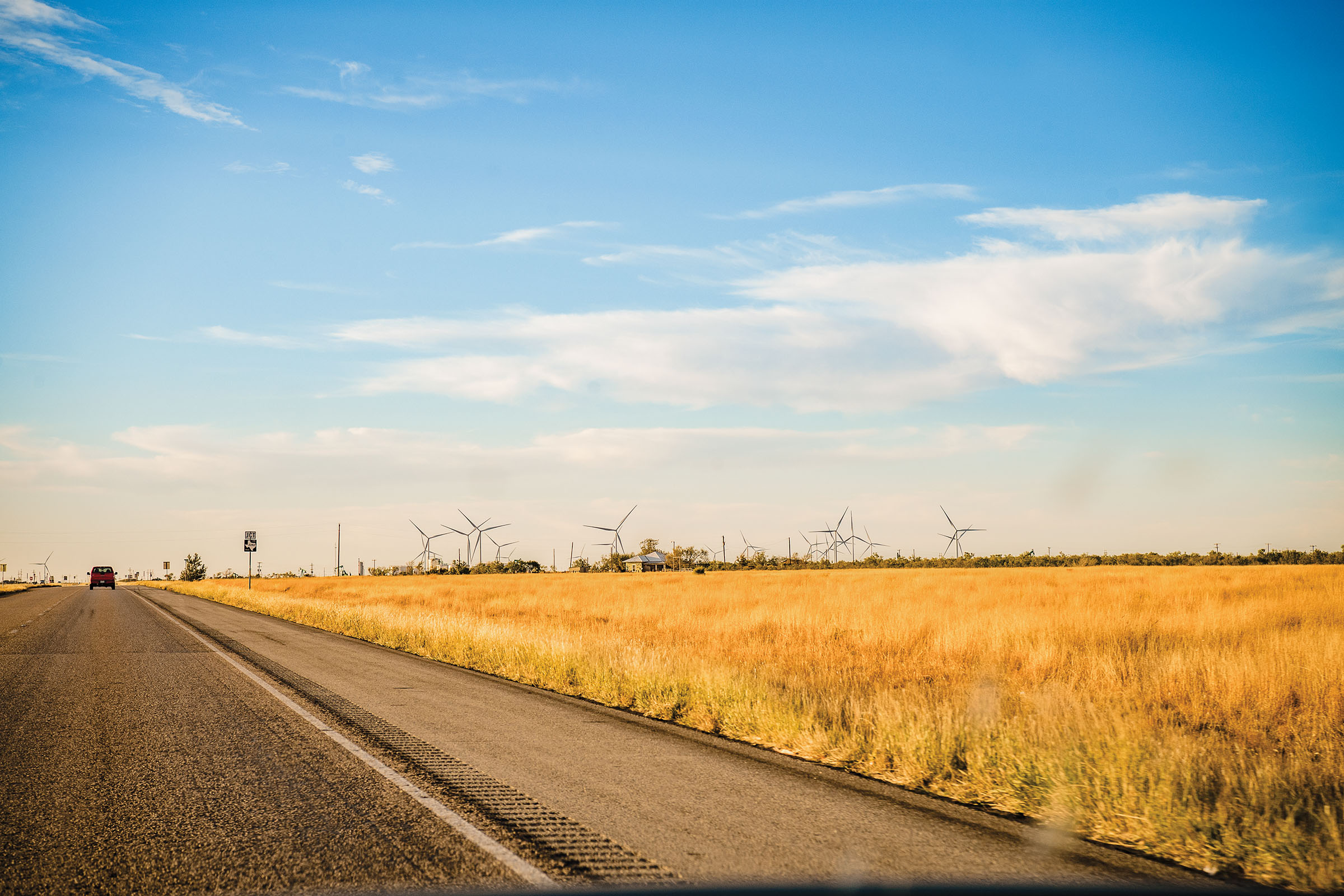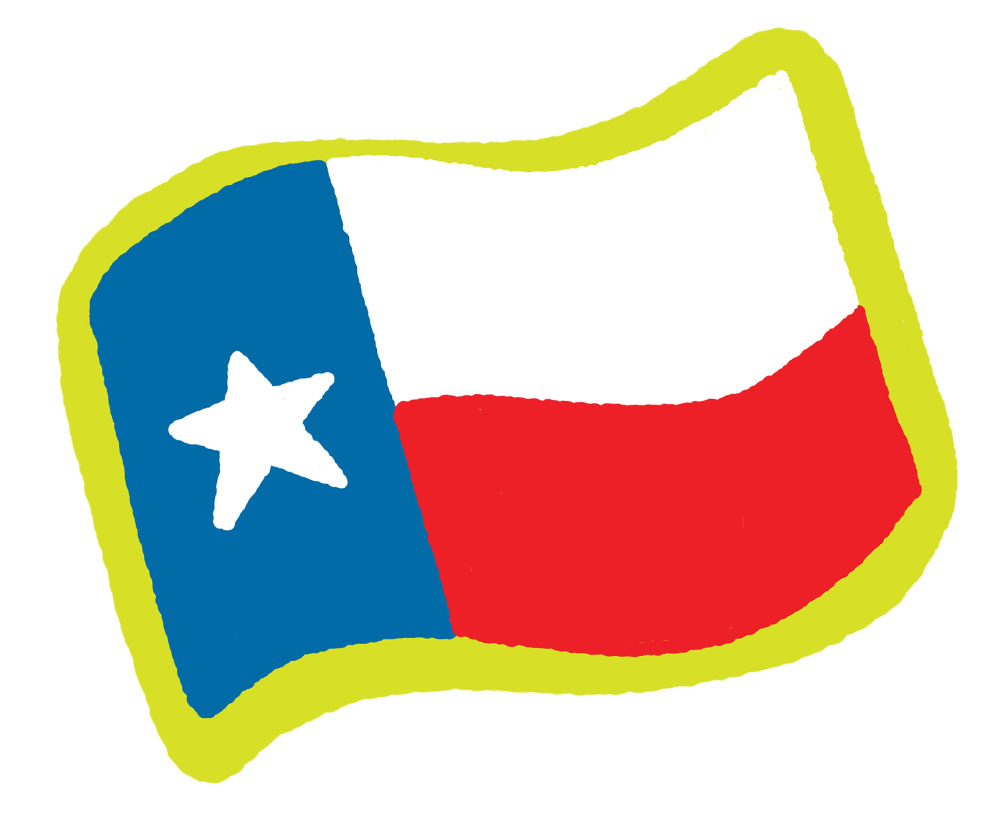 D

a

y

1
In Search of Texas
Steinbeck drove Rocinante from his home on Long Island up to Maine, across the country to the Pacific Northwest, and down the curve of California. He approached Texas from the west, cutting across Arizona and New Mexico, and made it to Amarillo just in time to spend Thanksgiving weekend with wealthy family friends hunting, eating, sleeping, and generally indulging himself. He didn't recount specifics, but according to Steigerwald, he and Eileen drove from Amarillo down to Austin before heading east to Louisiana, and then racing back home. I would be doing a reverse version that covered the same regions of Texas: driving from Austin to Amarillo, then from Amarillo over to East Texas, before heading back home to Austin.
Cleo appeared discomfited by everything that was going on. As soon as we picked up the camper van and forged north on Interstate 35, confusion and disapproval radiated powerfully from all 20 pounds of her. When I adopted her four years earlier, the shelter staff told me no one wanted her because she has a condition called "cherry eye," a prolapsed tear gland on the inside of her left eye that indeed looks like a little cherry on her eyeball. They assured me it was basically a nonissue, though, and a week later, I brought her home. In the intervening time, she had come to feel like an extension of my own body, a fifth limb.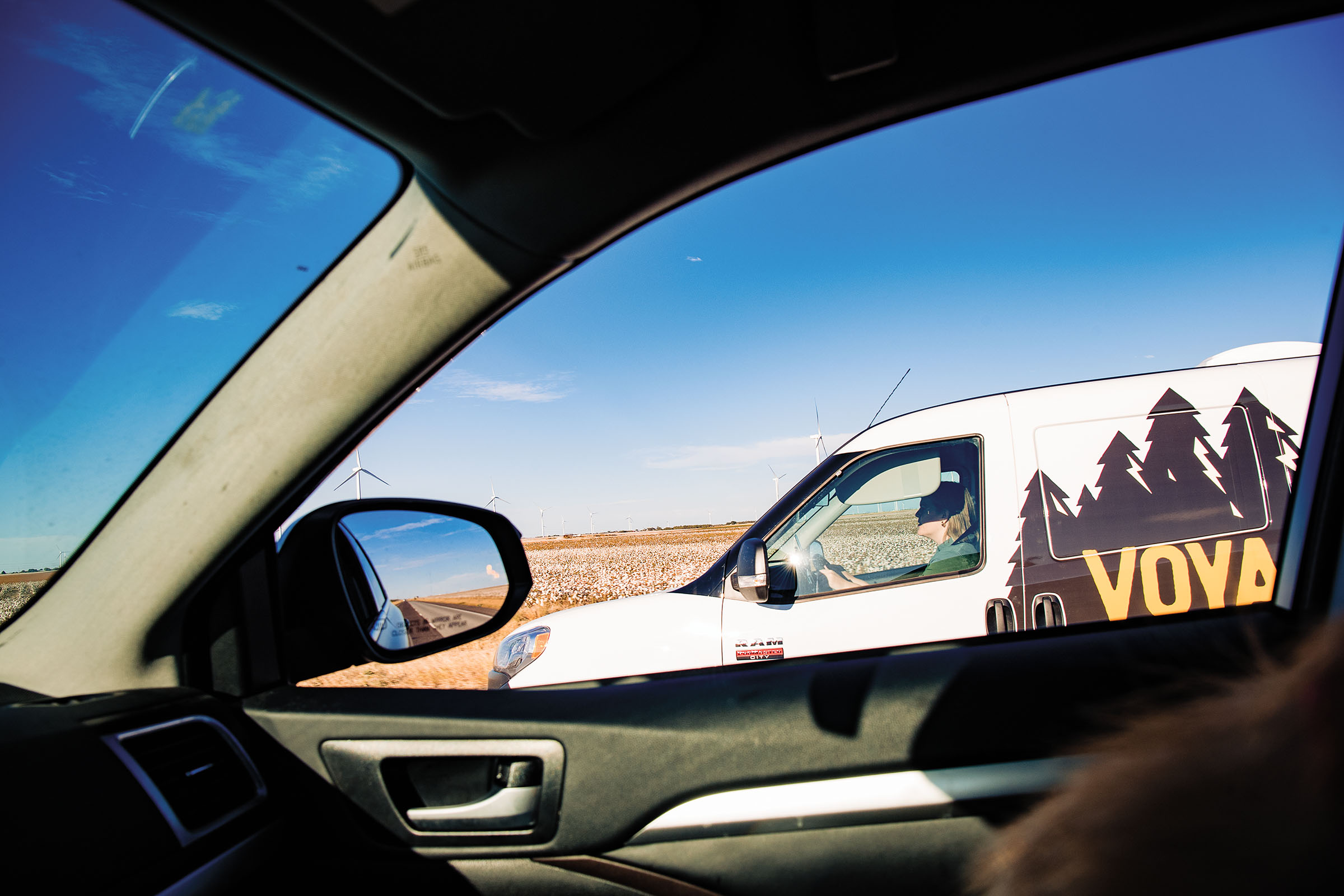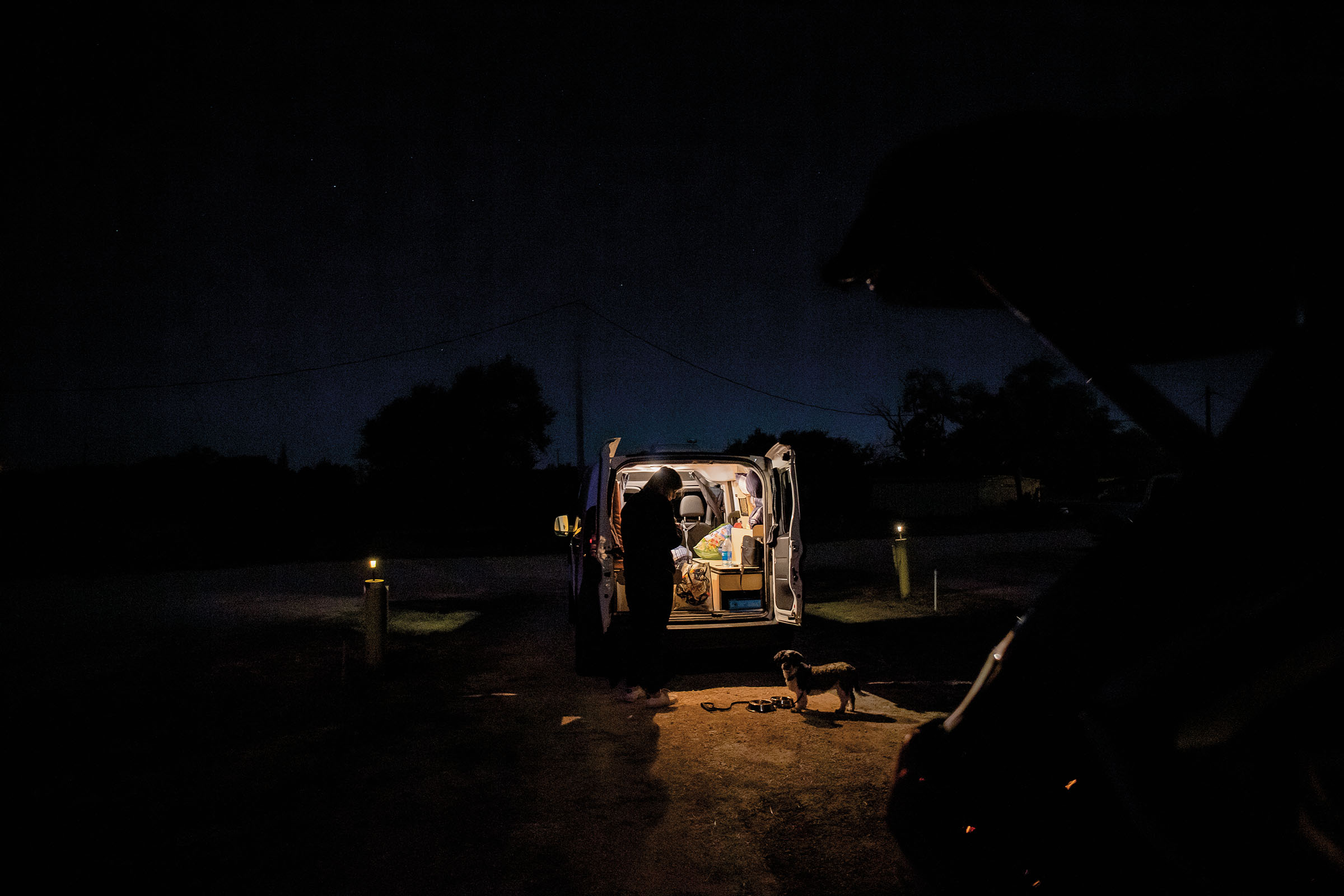 She is mostly a calm dog, if we stick rigidly and unswervingly to our daily routine. Any deviation—like, say, a multiday road trip in a vehicle completely foreign to her—causes great consternation. After I clipped her into her dog seat belt (a thick strap with one end that you clip around a car's headrest, and another that you clip to a dog's harness), she immediately leapt up onto the leather couch along the wall of the van, behind the driver's seat, to loudly and formally register her complaints with management. Eventually she grew bored of airing her grievances and settled down to stare wistfully at the scenery receding in the back window, presumably wondering about the sorts of lives she could lead with other, better owners.
For most of the drive from Austin to Amarillo, Texas zipped past me as if from a great distance. The names of towns would appear and disappear without me ever getting a sense of what they might represent: Briggs, Lampasas, Goldthwaite, Guthrie, Paducah, Childress, Goodnight. Steinbeck was ambivalent about highways. "These great roads are wonderful for moving goods, but not for inspection of the countryside," he wrote.
Around 9:30 p.m., we pulled into our campsite at Canyon Rim RV Park, just outside the entrance to Palo Duro Canyon State Park. I was too exhausted to make the most of Rocinante 2's kitchen—a tabletop that pulls out of the seat in the back, and a butane burner—so I slapped some peanut butter and jelly on bread and inhaled my sandwich steadily and aggressively, like a shredder devouring sensitive documents. Once I laid down on the bed, Cleo signaled she had forgiven me by curling up into a perfect sphere at my side and farting.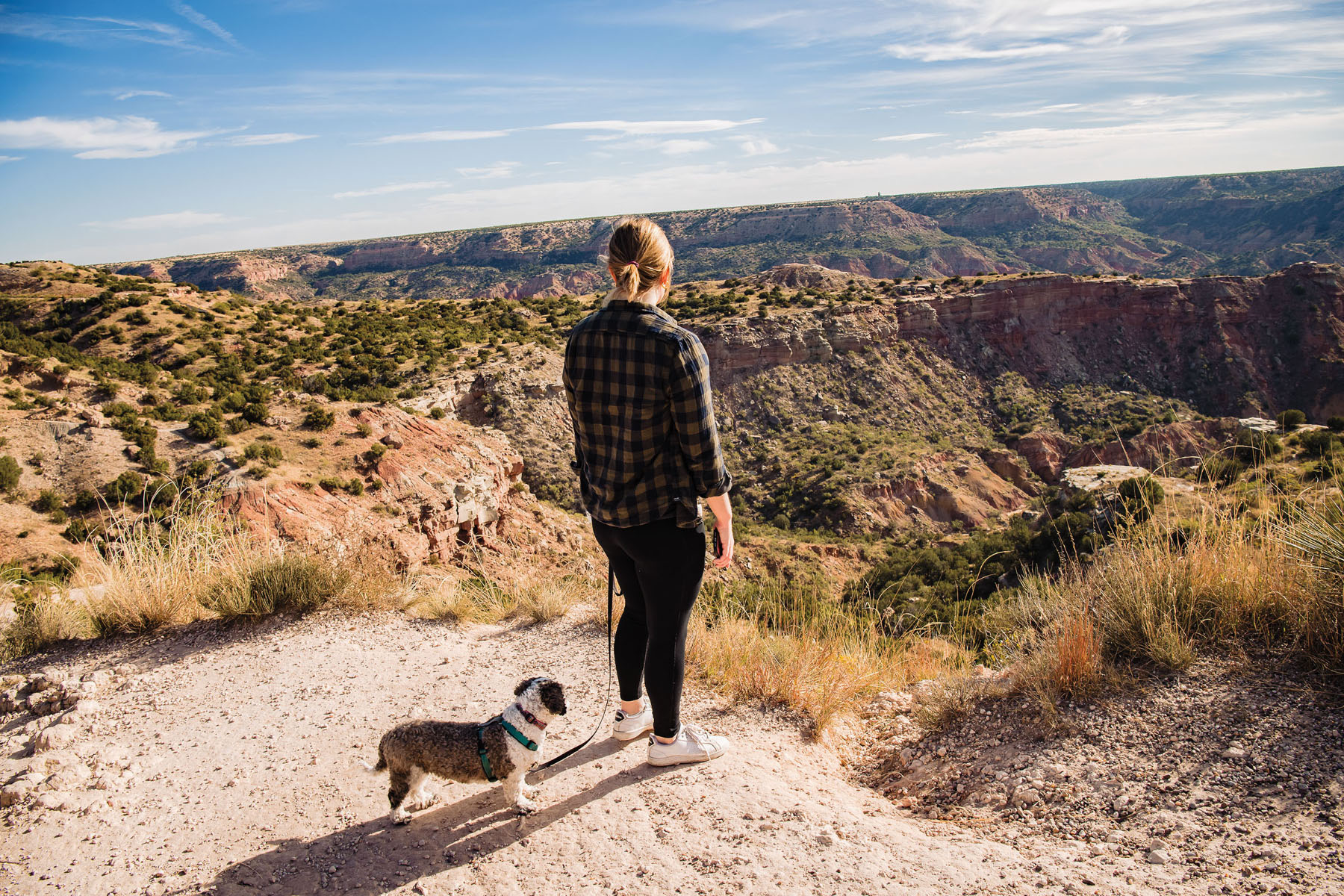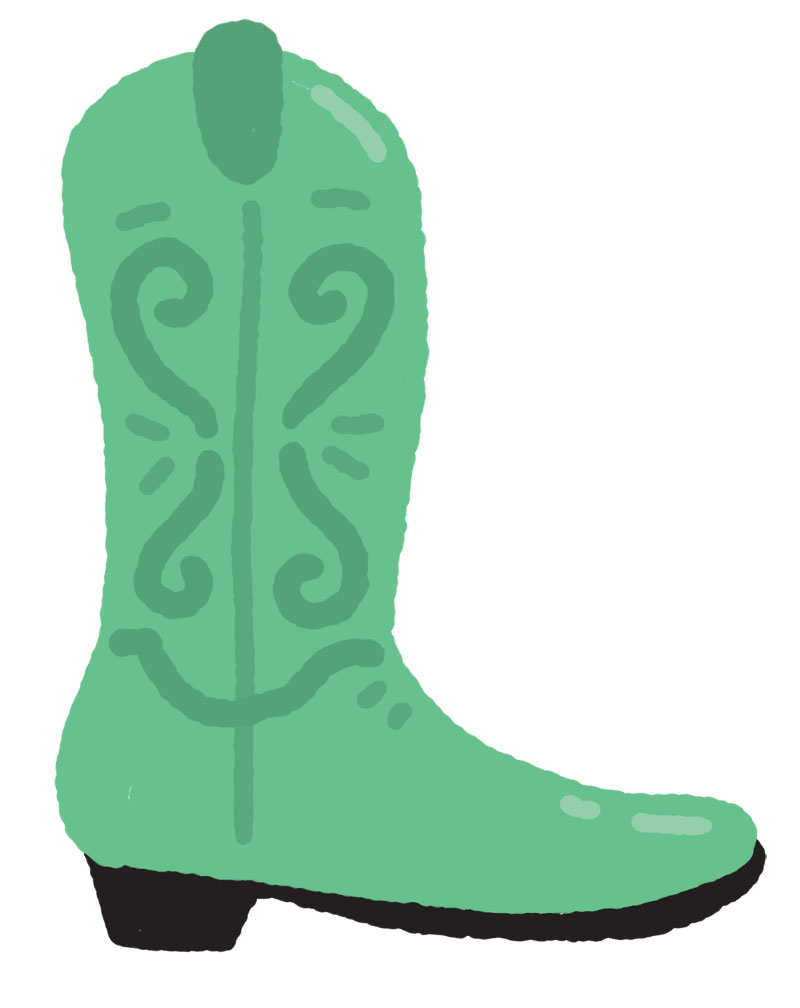 D

a

y

2
By the Bootstraps
Before getting back on the road the next morning, we stopped next door to see Palo Duro Canyon, the "Grand Canyon of Texas" and the second-largest canyon in the U.S. At the viewing point, I held up Cleo so she could also enjoy the vast expanse of mesas and scrub brush and Technicolor rock, but she just sniffed disinterestedly. At one point, a French family who lives in Dallas stopped to admire Charger the retriever and, for the first time but not the last time on the trip, I became overwhelmed with jealousy on Cleo's behalf and thrust her toward them so they could admire her too. They conceded she was tres mignon—very cute.
On this trip, like previous trips I've taken with Cleo, I questioned whether she enjoyed the novelty of travel at all, or whether she just resented me disrupting her beloved routine. Steinbeck's Charley seemed to constantly lope off to joyfully make his mark on bushes, while Cleo periodically crouched indifferently by the van. Charley also suffered a number of medical issues on the trip, though, and I concluded I would rather Cleo remain nonplussed by the scenery as long as her urinary tract stayed healthy and intact.
As we made our way southeast on US 287, we drove through towns that appeared to be in various states of abandonment: Claude, Goodlett, Harrold. Some still had active restaurants and shops nestled in among the empty storefronts; some appeared to be nothing more than a collection of big-box stores with houses speckled around their perimeters; some were skeletons of towns that had once been.
"The big towns are getting bigger and the villages smaller," Steinbeck wrote. "Our treasured and nostalgic picture of the village store, the cracker-barrel store where an informed yeomanry gather to express opinion and formulate the national opinion, is very rapidly disappearing."
Steinbeck had believed that, over time, people would leave cities and return to small towns. It's unclear whether that has come to pass. According to the U.S. Census Bureau, cities and towns with populations of less than 5,000 saw uneven growth between 2010 and 2019. In the Northeast, populations in small towns decreased by 3%, but in the West, they saw an increase of 13.3%. In Texas, the fastest-growing towns were midsize suburbs like Leander, outside of Austin, and Little Elm, outside of Dallas.
In the town of Nocona, just east of Wichita Falls, we stopped in at Nocona Boots, a cowboy boot manufacturer that had closed back in 1991 but was revived last July. In an old art deco factory near the edge of town, staff was just getting its operations up and running again. The business, which is affiliated with Nokona baseball gloves, hoped to soon reopen to the public for Friday tours of the factory and tastings of beer from Nocona Brewery. As one manager put it: "People want to come see something really American: boots, baseball gloves, and beer."
That night, in the Shady Lake RV Park outside of Sulphur Springs, Tiffany and I used the butane burner to make quesadillas and ramen and stayed up too late swapping the adult equivalent of ghost stories—tales of past jobs, travels, relationships. The really spooky stuff in life. Cleo and Charger ate each other's kibble for dinner.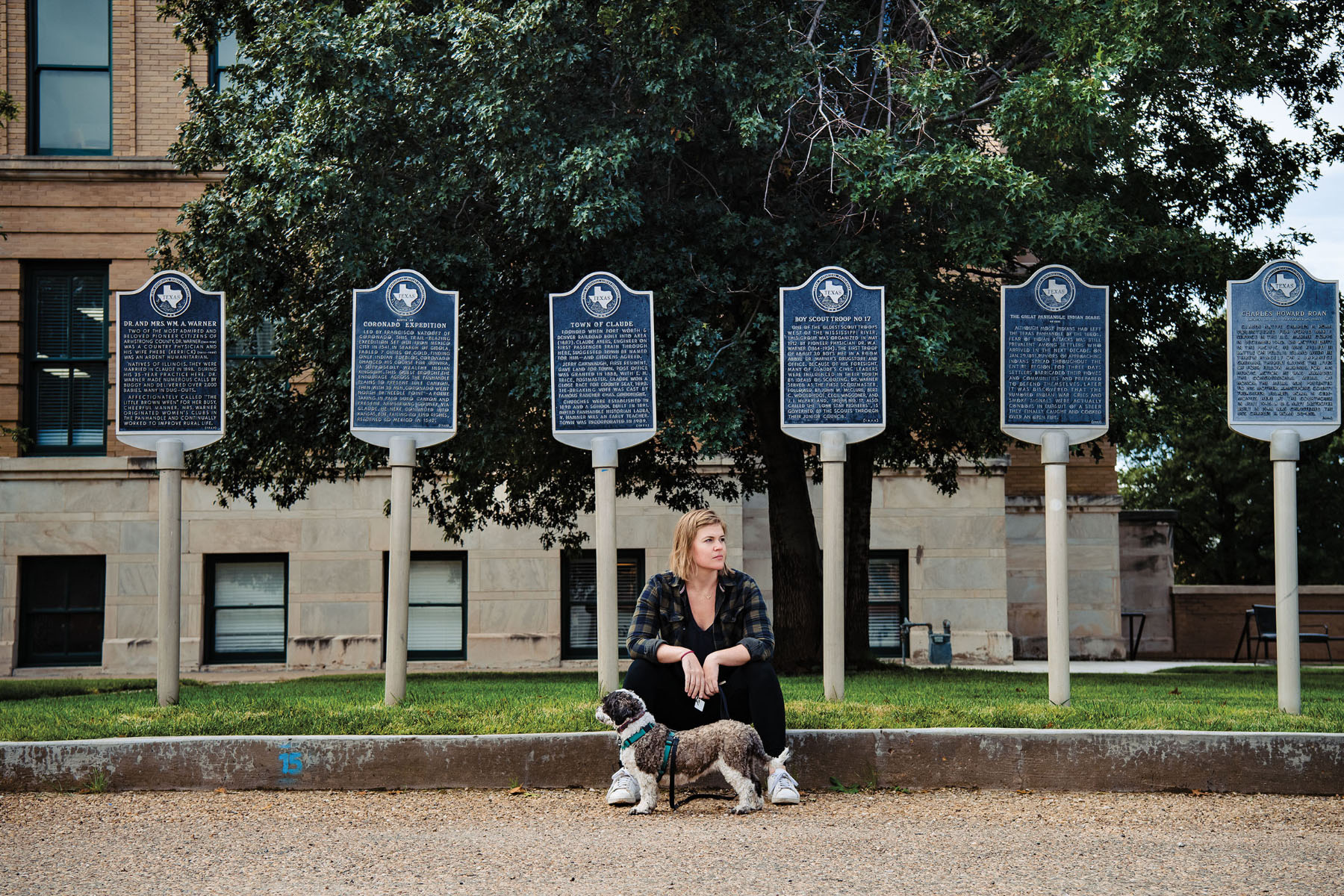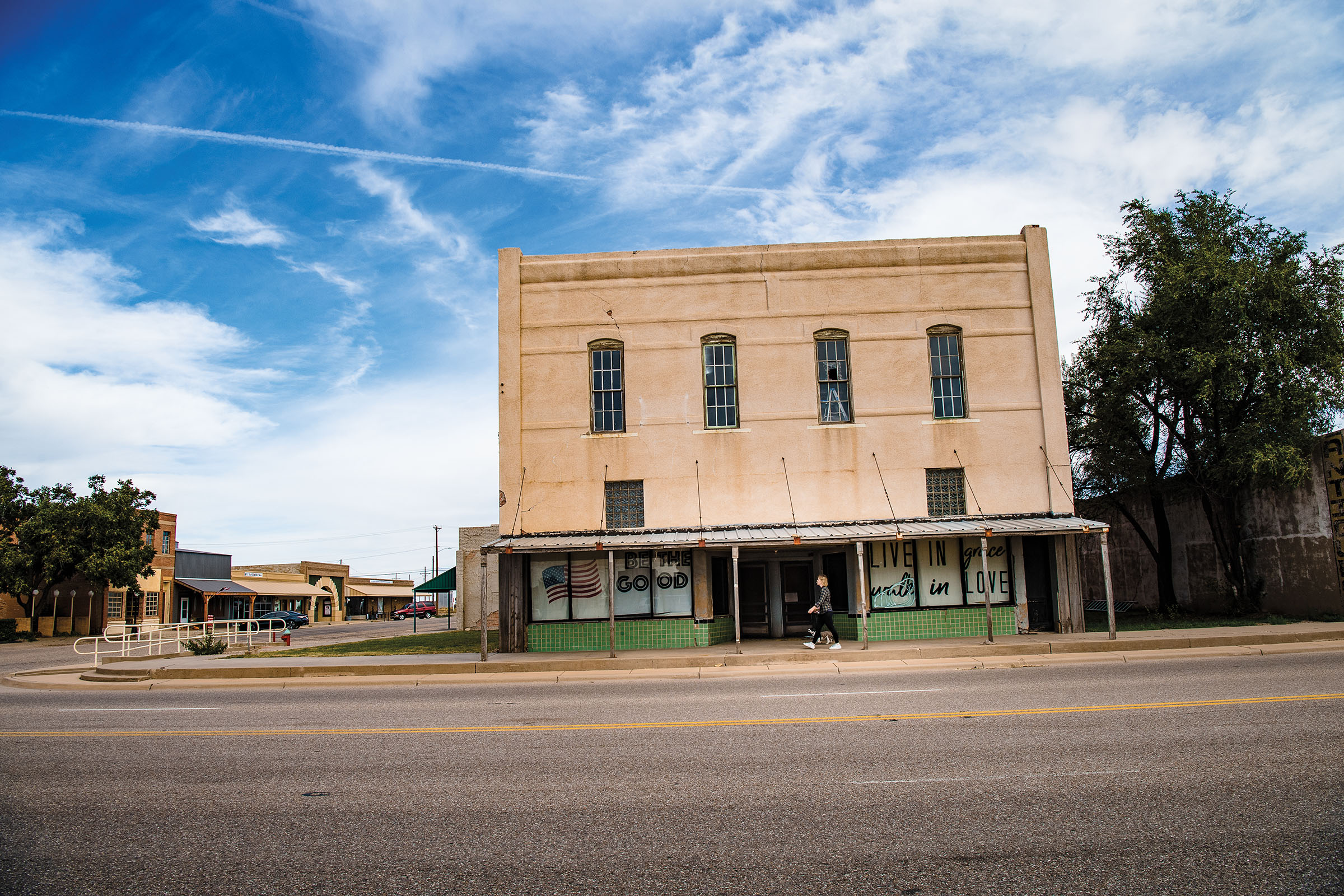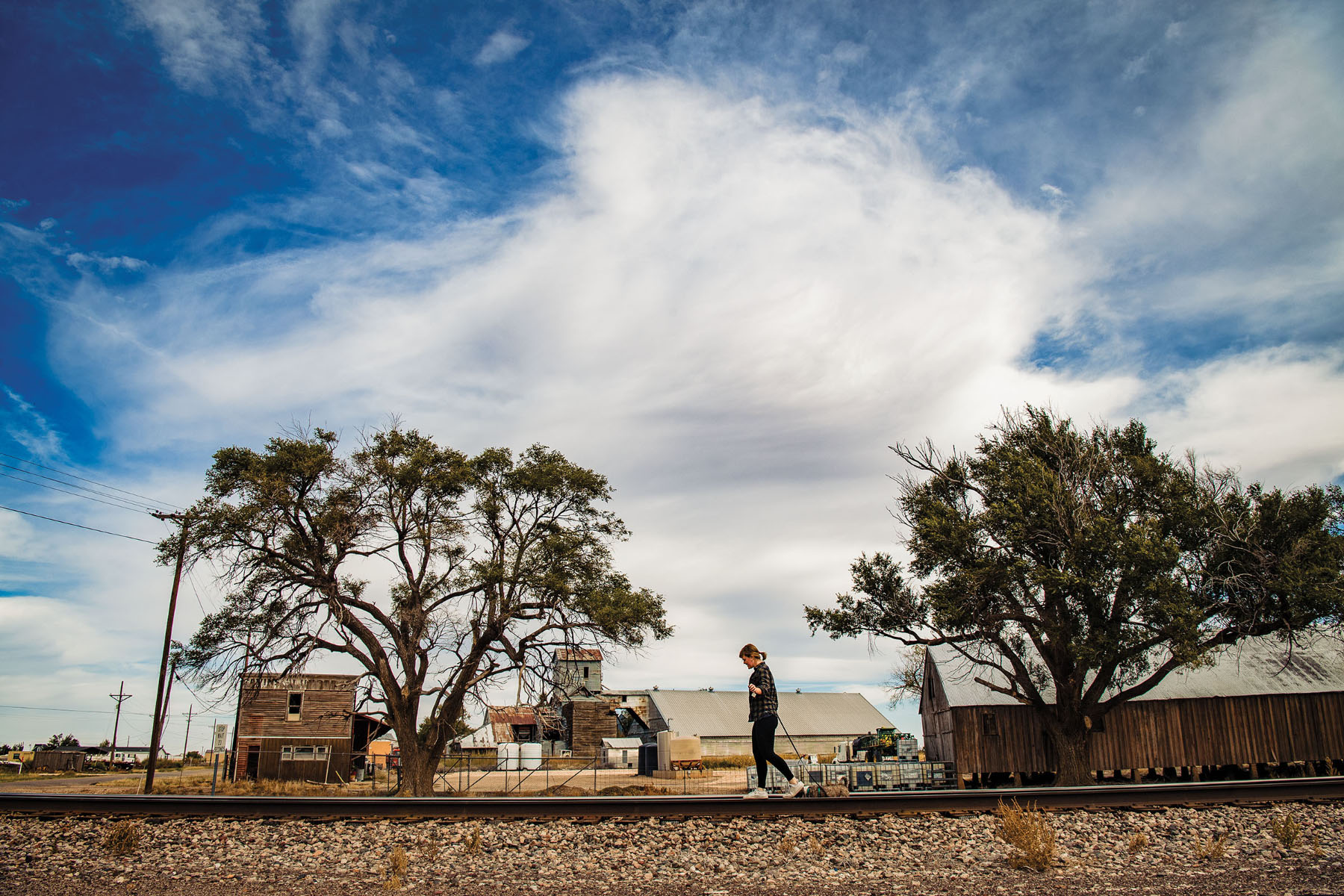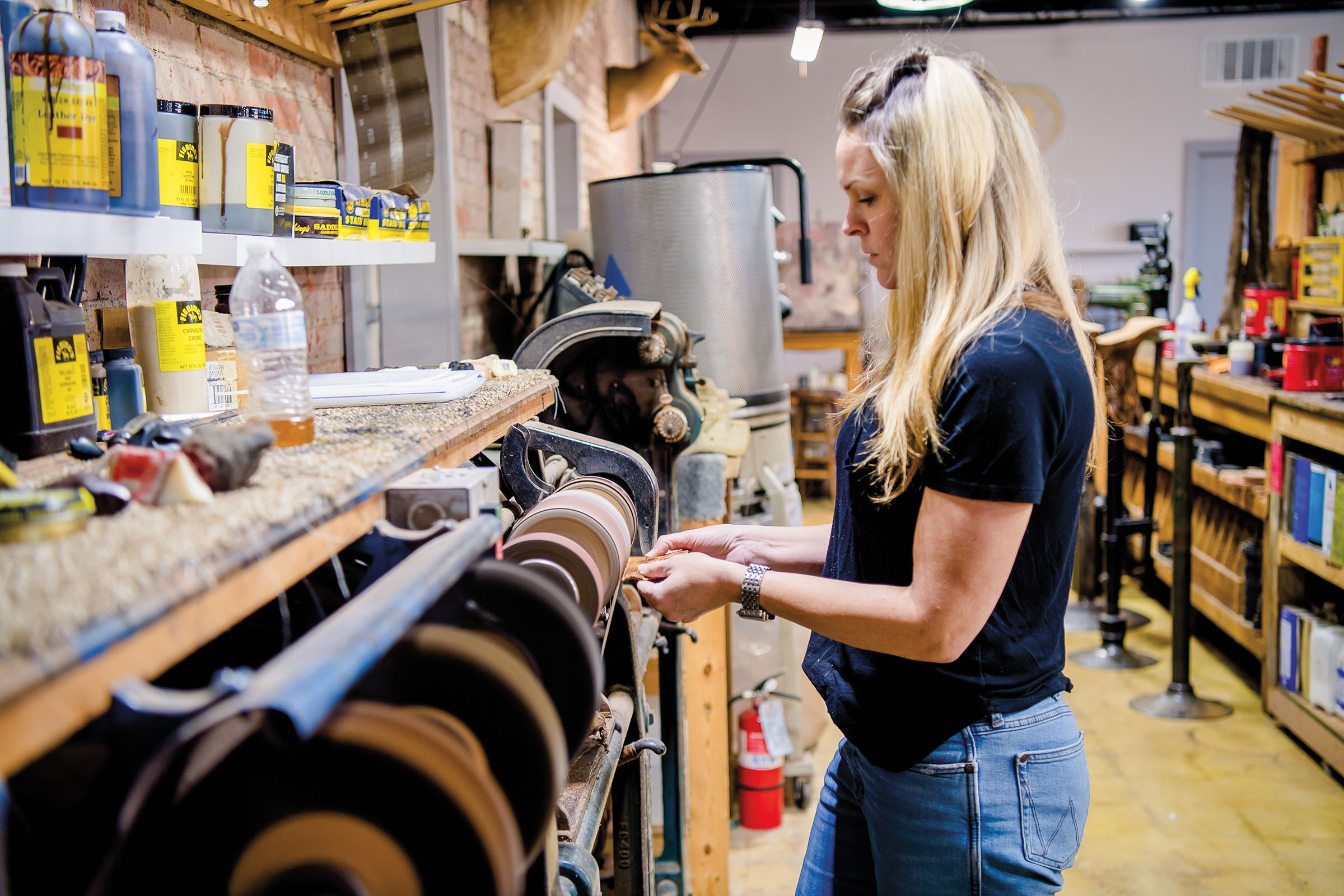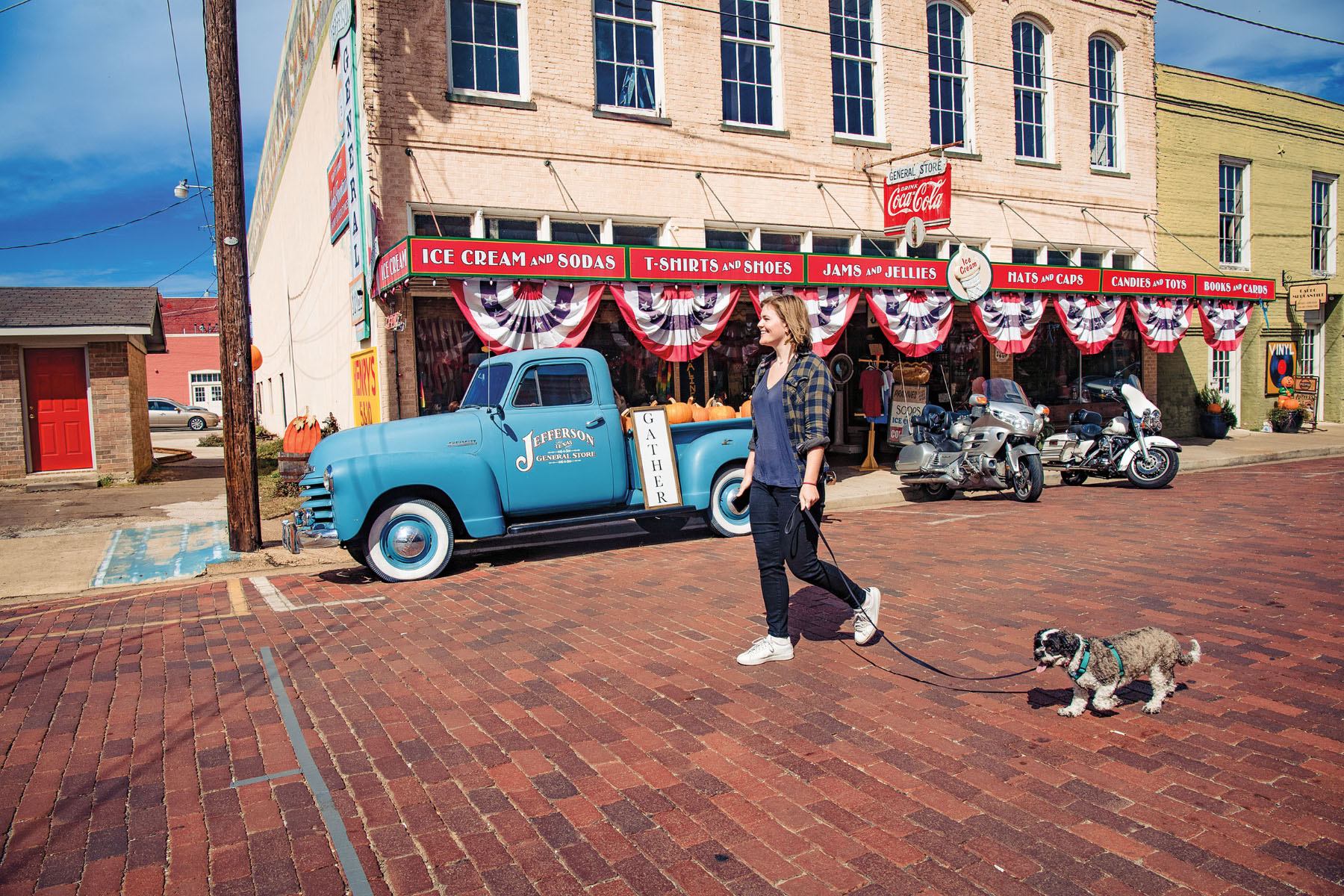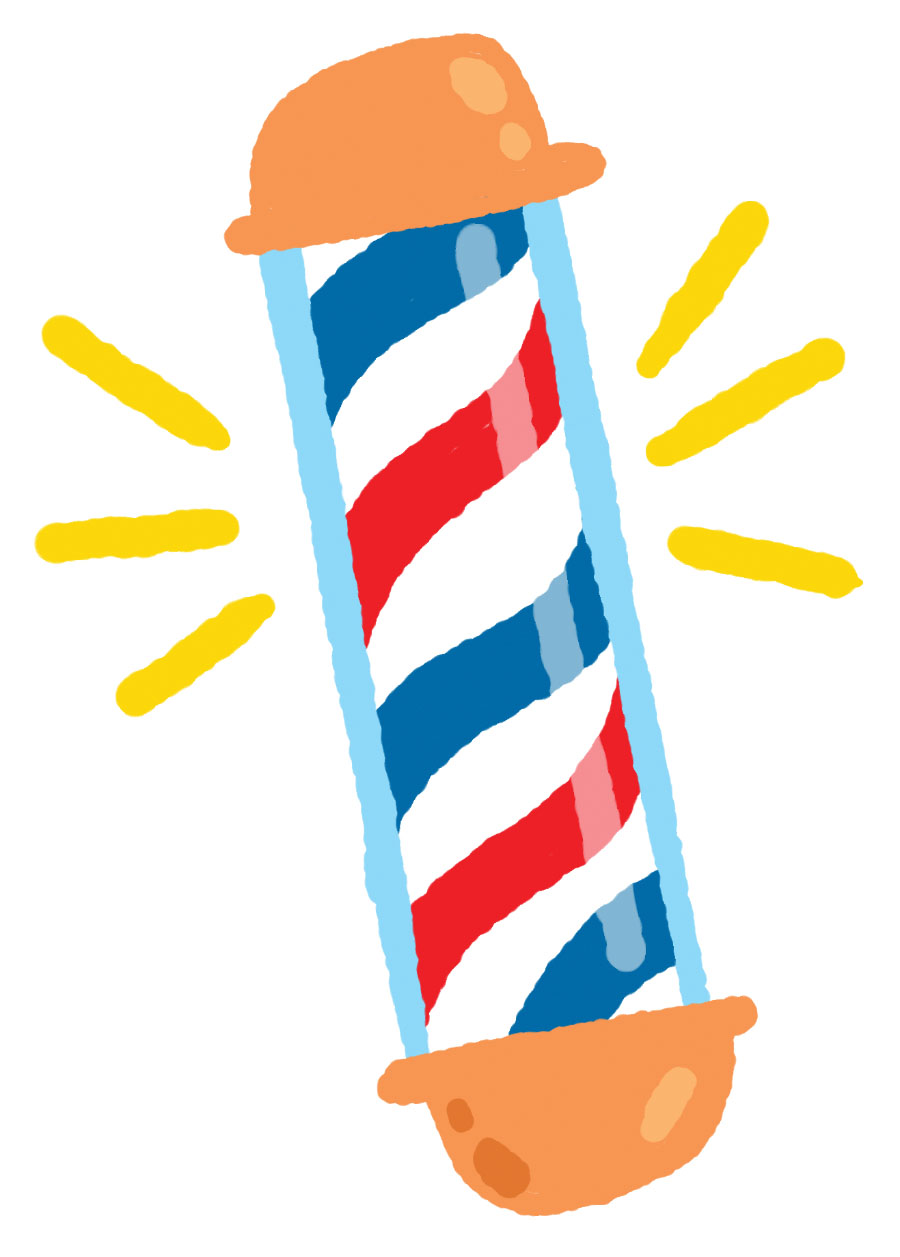 D

a

y

3
Change of Plans
Tiffany sat me down for a talk Thursday morning. Would I be open to changing the itinerary? My current approach to the trip (driving until our butts go numb and our eyes start to bleed) was an effective way to cross huge swaths of the state in a short amount of time, but it wasn't a great way to get out into Texas and see its sights and talk with its residents. I agreed, grateful for the break from ceaseless driving. We would travel slightly north of where Steinbeck had cut across to Louisiana. I figured he would approve of some deviation for the sake of livening the narrative.
As it turns out, as soon as you make yourself available to Texas, it makes itself available to you. When we finally slowed down, people and places rushed out to greet us, as if the whole state had been holding its breath until we were ready to pay attention. And now it was reaching out to regale us with its stories.
In addition to Ron Hollomon, there was Ed Haley, who flagged us down outside of busy Fugler's Barbershop in Jefferson to see what we were up to and to ask us which haircut he should get. He was wearing a flannel tucked into electric-blue track pants and running shoes because, he said, "You never know when you're gonna need to run!"
There was Bubba Haggard, former mayor of Jefferson, who stopped to say hi to Charger because he reminded him of his own yellow lab who had recently passed. He told us how much more complicated it was to be a mayor nowadays than when he first served in city government in the '70s. "I always used to say, 'You know you're in East Texas when you've got a mayor called Bubba!'" he said.
There were Rob and Becky Falconer, a couple we met at the Pint and Barrel Drafthouse in Palestine, who gently corrected our pronunciation (it's Pal-uh-STEEN, not Pal-uh-STINE). We spent the evening eating and drinking and chatting outside while the dogs jumped on our laps, chased stray cats, and generally misbehaved in the same giddy manner people do when it's late night at a bar.
Through Rob and Becky, we met Christy Thurber and Thomas White, who offered a room to us at their luxurious bed-and-breakfast, Fig Tree Manor, at the very last minute. They called it the "Chicken Room," and there, under the watchful, beady gaze of several chicken paintings, we collapsed into a deep sleep. It tires you out, Texas does.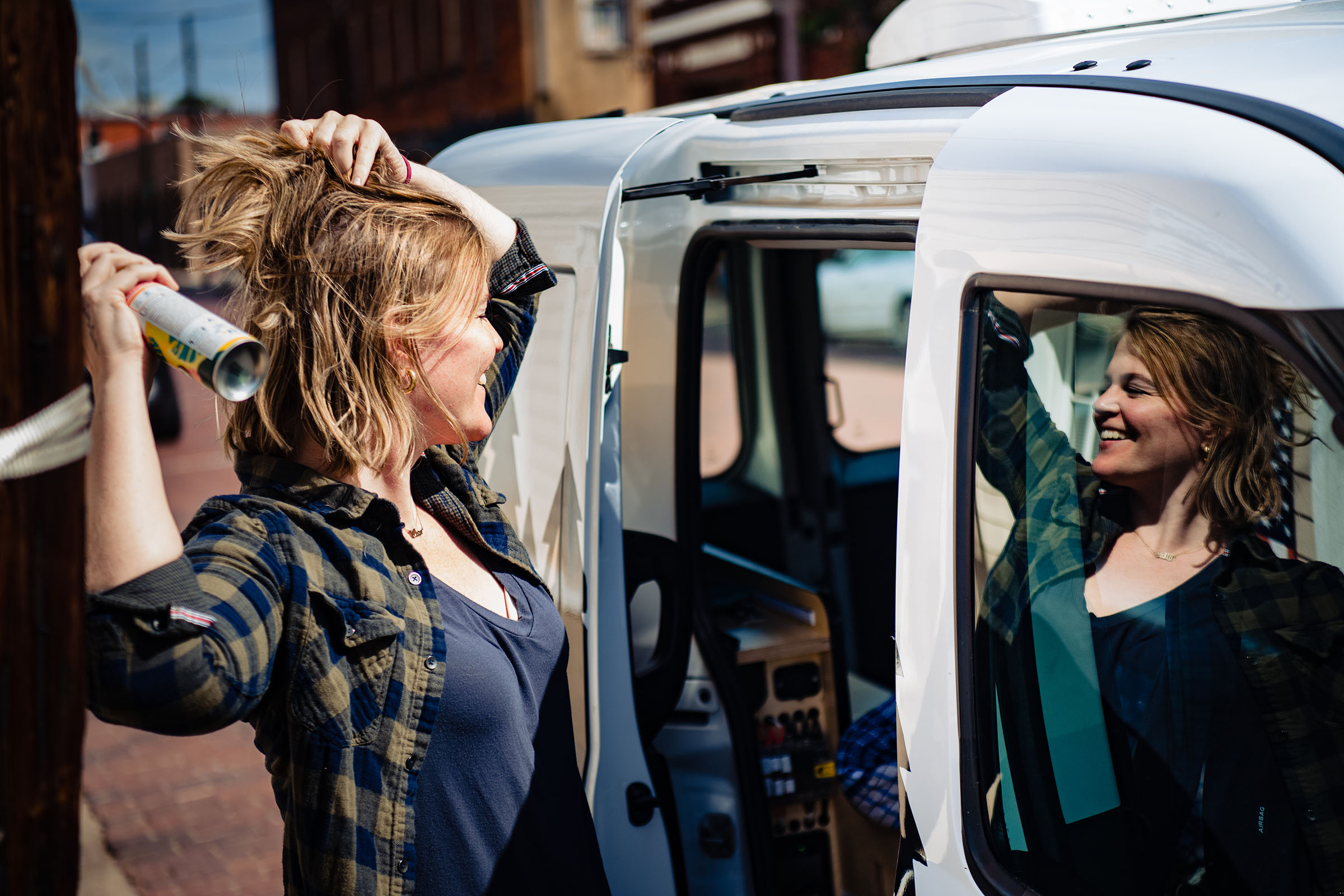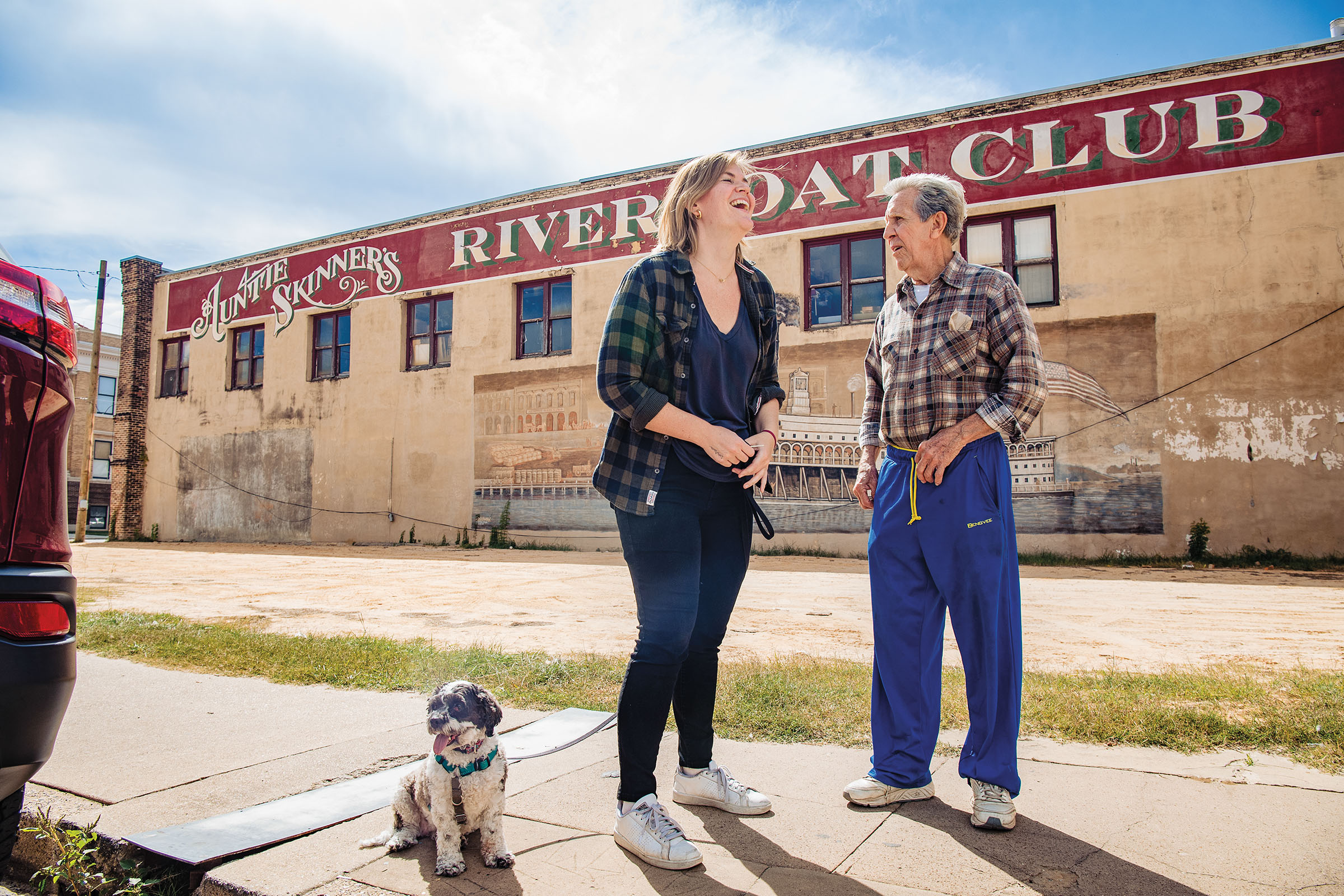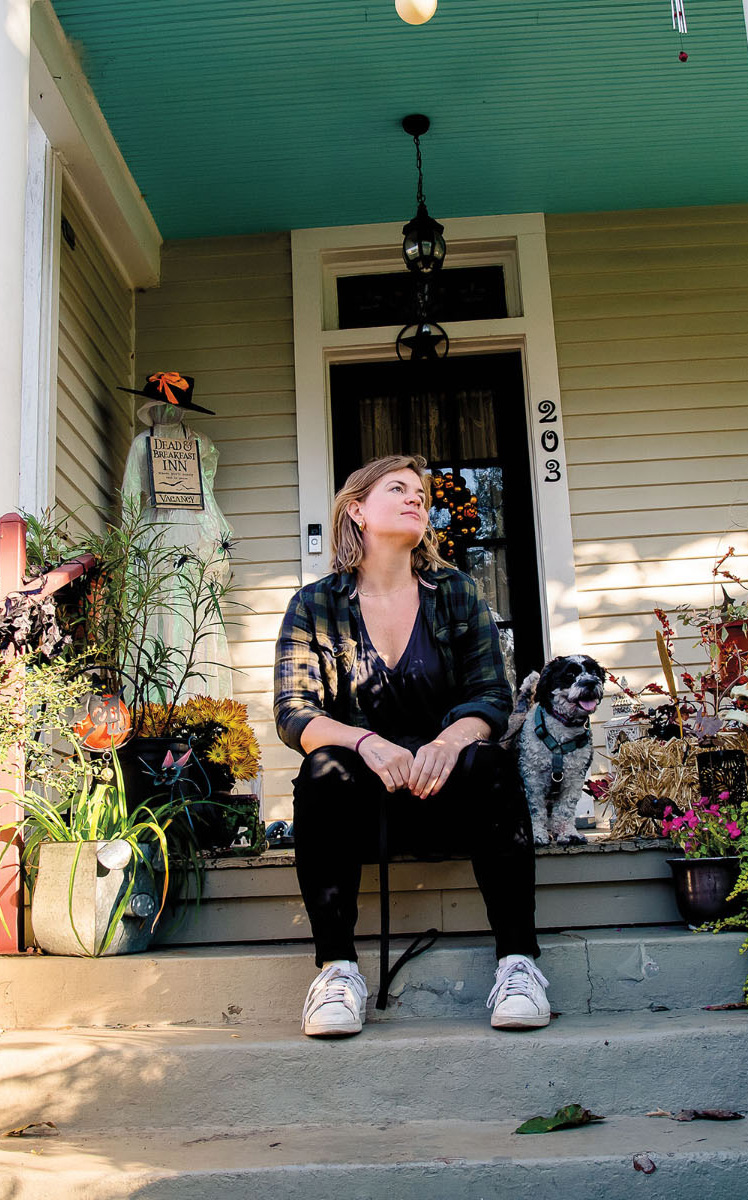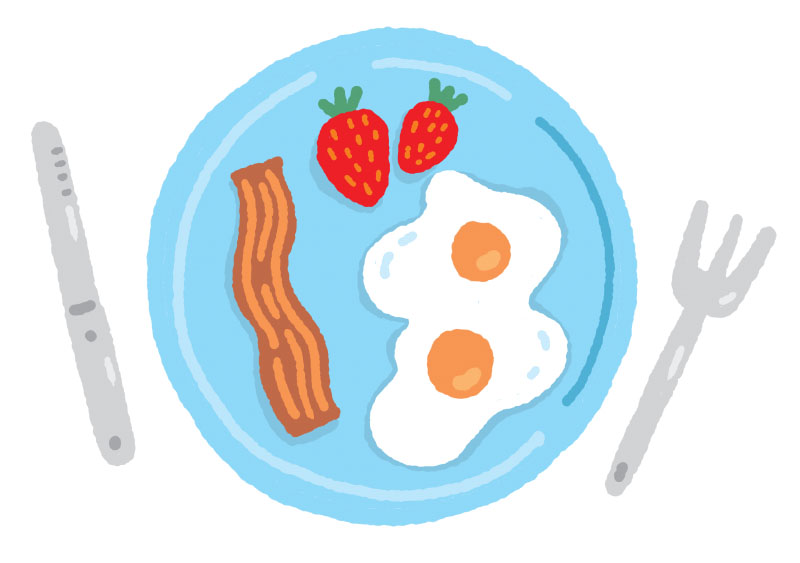 D

a

y

4
Bringing it Home
In the morning, Thomas made a big breakfast of coffee, yogurt parfaits, eggs, and sausage. Full, well-rested, and not smelling our best, Tiffany and I set off for home.
At the end of Travels With Charley, Steinbeck offered no big conclusions about America. He just wanted to get back to his bed, and to his wife. I wasn't sure I had any major conclusions to offer about Texas either. It would be hubris to think my four days on the road would qualify me to speak on it with any authority.
Still, I felt a degree of understanding would be available to me at some point, at least if I kept myself open to it. And what is knowing a place if not collecting more stories, experiences, and conversations from it? At the end of my trip, I had added more charms to my Texas bracelet, and I was eager to add even more.
There were a few things I did learn. I can say I know what the stars look like over Palo Duro Canyon; that I need to go down half a size in cowboy boots; and that however you initially think the name of a small Texas town might be pronounced, you're probably wrong. Also, however big you think Texas is, it's bigger.
After dropping off Rocinante 2 and saying goodbye to Tiffany and Charger, I collapsed onto my couch, exhausted but happy. Cleo, thrilled to be home, climbed onto my stomach to nap. That's all she ever wanted to do anyway.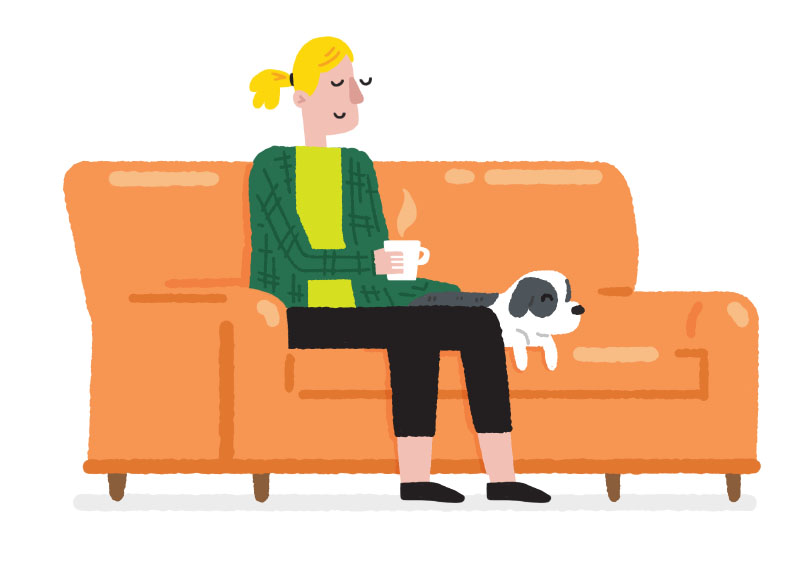 From the February 2022 issue