What Lies
Beneath
An underground network

of thousands of caves, sinkholes, and springs resides below our feet, inviting exploration

By Melissa Gaskill
Photographs by Erich Schlegel & Laurence Parent
Back in 1938,
cave owner James Horne held a contest to choose the name for his cavern, 11 miles northeast of Boerne. The 9-year-old winner declared it too pretty to have one, and Cave Without a Name stuck. It's one of many caves across the state visitors can tour and explore.
"Caves are one of the last unexplored areas of our planet," says Marcus Gary, an adjunct professor at the University of Texas Jackson School of Geosciences. "We're still finding places where no human has been before."
Caves form when water dissolves underground bedrock, primarily limestone. Texas has a lot of that, formed from sediments left behind by a sprawling ancient sea, making the state one of the top places in the country to spelunk. The caves in this limestone comprise a system of karsts, natural conduits for conveying rainwater into underground aquifers. Karsts provide the primary or sole water supply for about 25% of the world's population.
Each Texas cave has its own range of ecological treasures. Colton Moore's family has owned the land above Caverns of Sonora in West Texas for generations. His mother led tours while pregnant with him, and he started conducting tours of his own at 13. Highlights of the Sonora caverns include Horseshoe Lake, with waters so clear as to be almost invisible, and rooms filled with stalactites, stalagmites, and cave popcorn.
Natural Bridge Caverns in northern San Antonio is listed on the National Register of Historic Places due to its archaeological significance. In 1963, during excavations to develop a trail system inside the cavern, workers found animal remains alongside projectile points dating approximately 10,000 years old. Scientists from the Texas Memorial Museum and Vertebrate Paleontology Laboratory of the University of Texas collected the remains and identified some as species that became extinct about 12,000 years ago. Longhorn Cavern State Park in Burnet also sports a colorful history, with stories of it serving as a trap cage for prehistoric Texans to lure animals and as an underground dance hall.
About four hours southwest in Brackettville, Kickapoo Cavern State Park boasts the largest cave passage of any in Texas. The 1,400-foot cave is accessed through little more than a sizeable crack in the hillside, proof that you cannot judge a cave by its entrance, says George Veni, executive director of the National Cave and Karst Research Institute. "When you're climbing a mountain, you know where the top is," Veni says. "But exploring a cave, the goal, the end of the cave, is abstract. You can't see it and don't know where it is or what it will take to get there. It's pure exploration."
Cave Without a Name
An hourlong tour traverses six major rooms with a variety of stalactites and stalagmites, including spectacular drapery displays. The Throne Room provides ideal acoustics for monthly musical performances.
325 Kreutzberg Road, Boerne. Tours: $20 adults, $10 children 6 -12. Reservations recommended. 830-537-4212; cavewithoutaname.com
Inner Space Cavern
The Texas Speleological Society mapped more than 7,000 feet of this cave when it was discovered in spring 1963.
4200 S. I-35 Frontage Road, Georgetown. Tours: $21.95 adults, $15.95 children 4 -12. 512-931-2283; innerspacecavern.com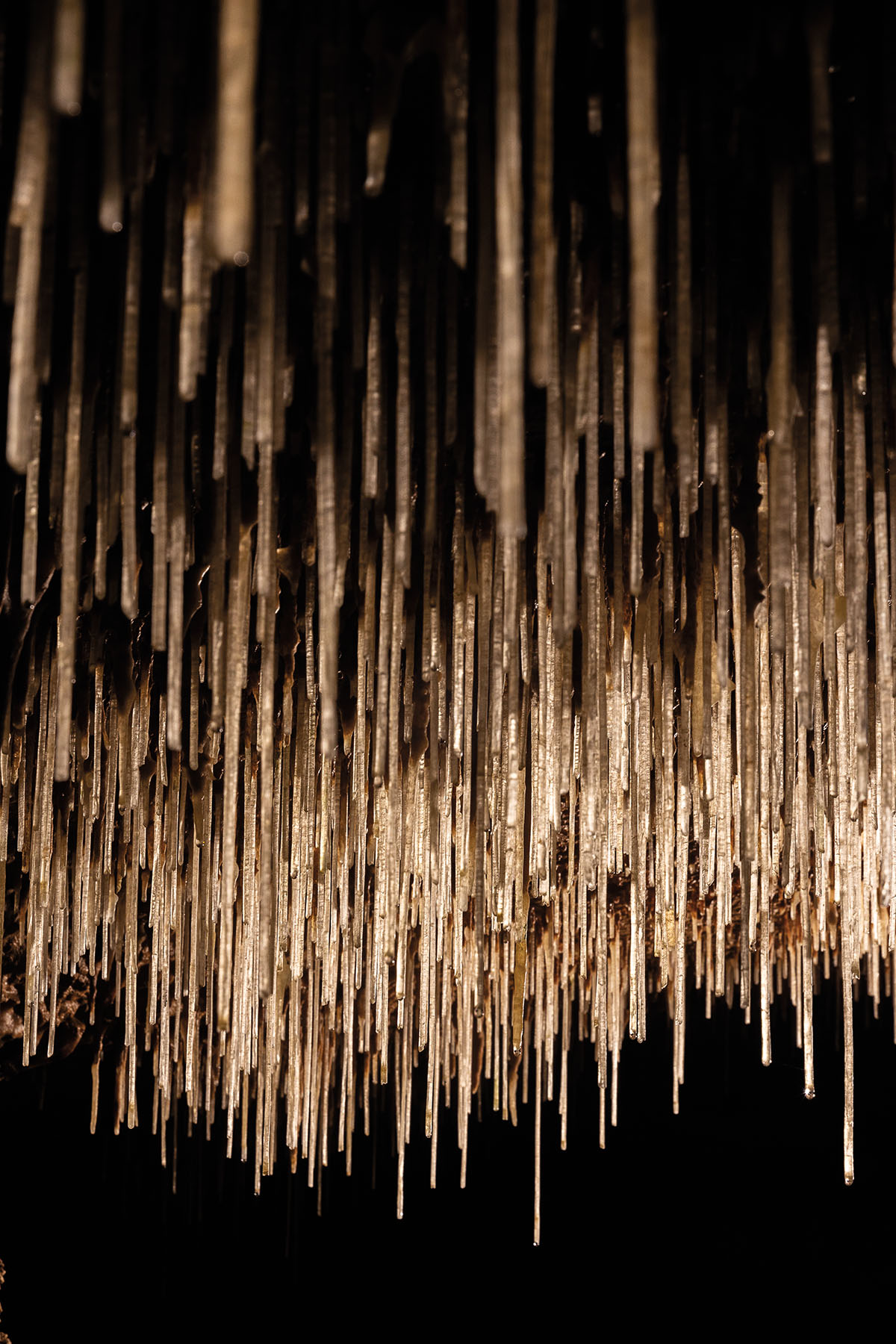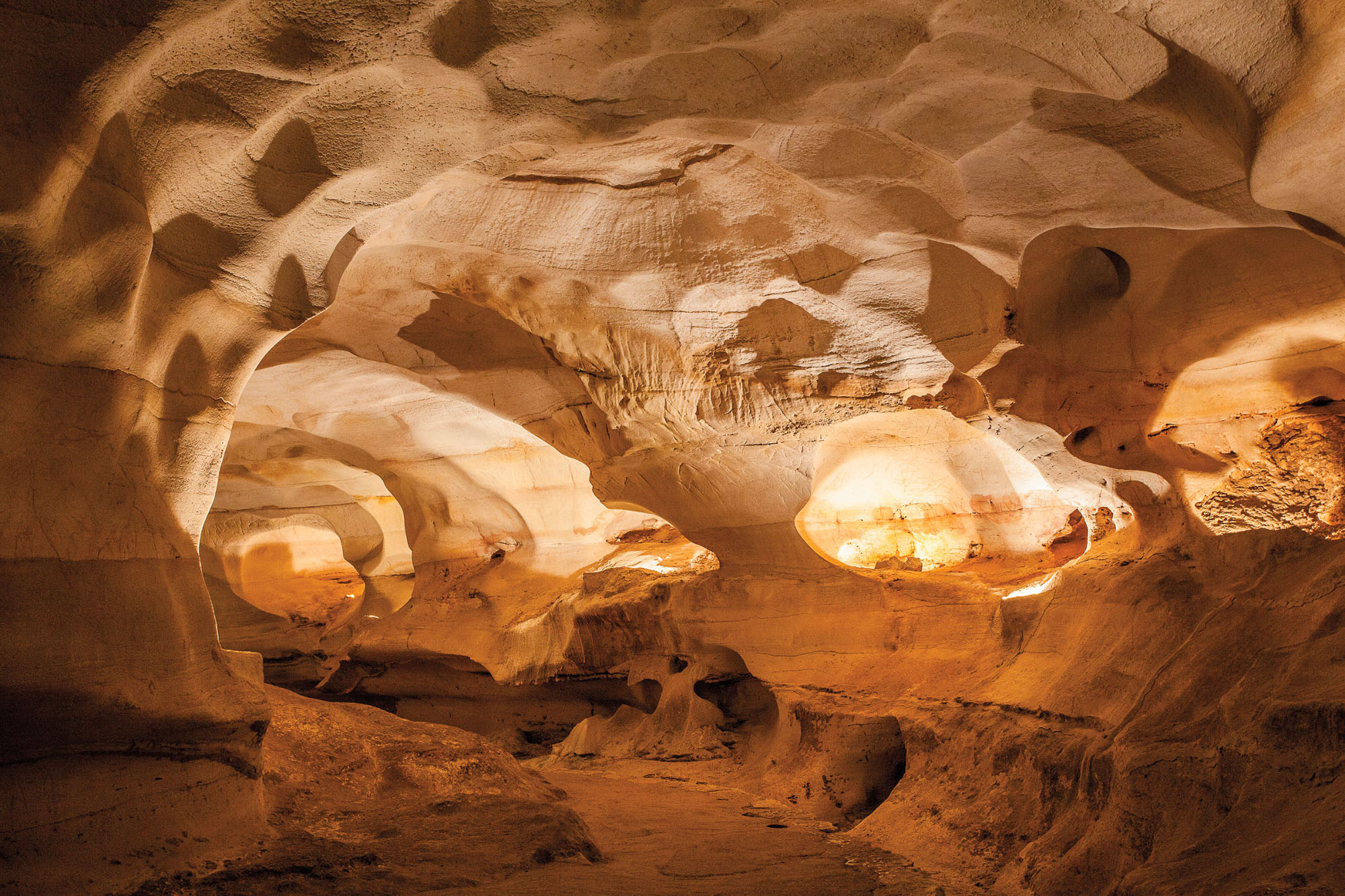 Caves 101
Speleothem: a structure formed in a cave by the deposition of minerals from water, e.g. a stalactite or stalagmite
Stalactites: a tapering structure hanging like an icicle from the roof of a cave
Stalagmites: a mound or tapering column rising from the floor of a cave
Cave popcorn: small nodes of calcite, aragonite, or gypsum that form on surfaces in caves, especially limestone caves
Longhorn Cavern
Descend 130 feet on a 1-mile, 90-minute tour following the path of an ancient riverbed.
6211 Park Road 4 S., Burnet. Tours: $18.95 adults, $14.95 children 4-11. visitlonghorncavern.com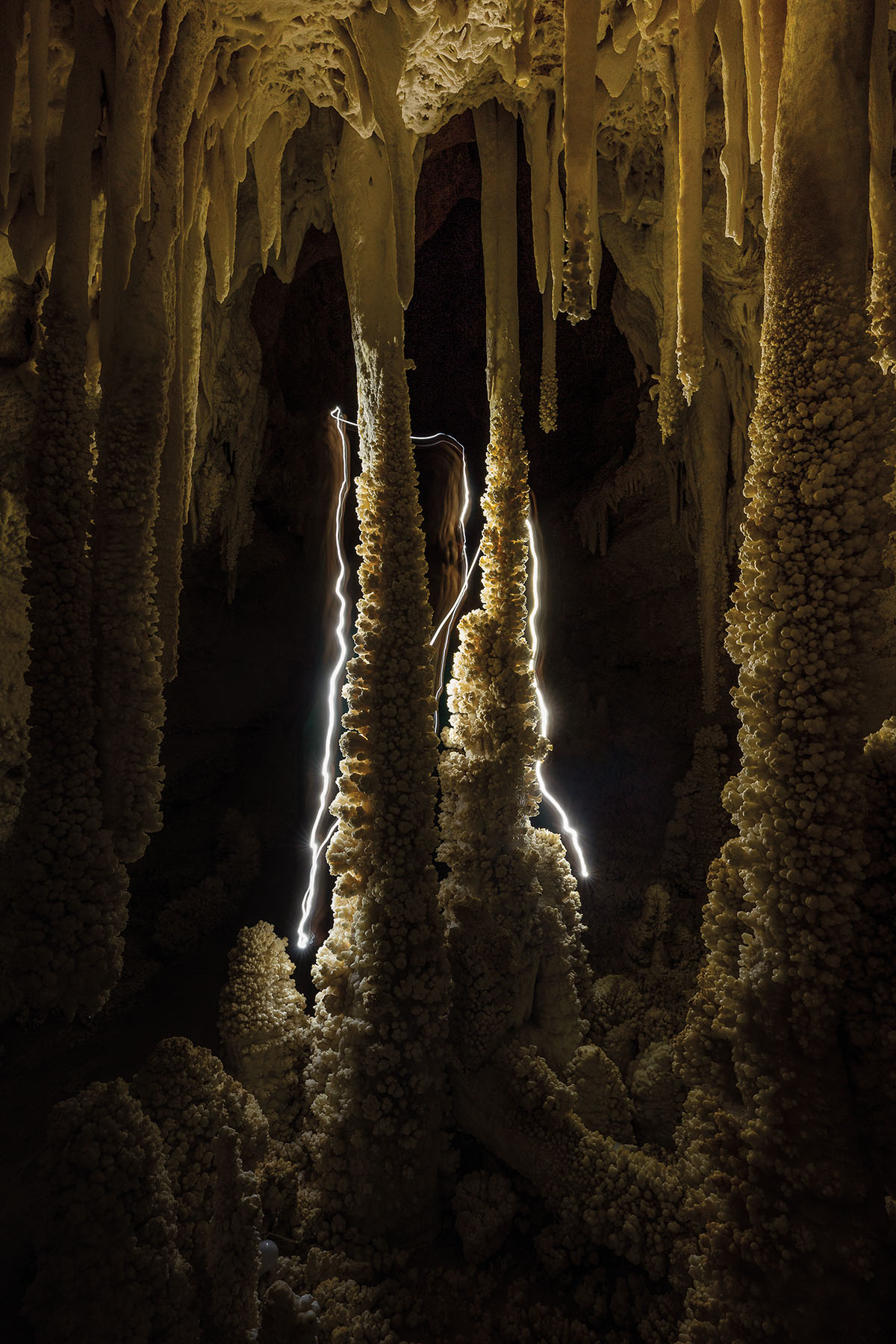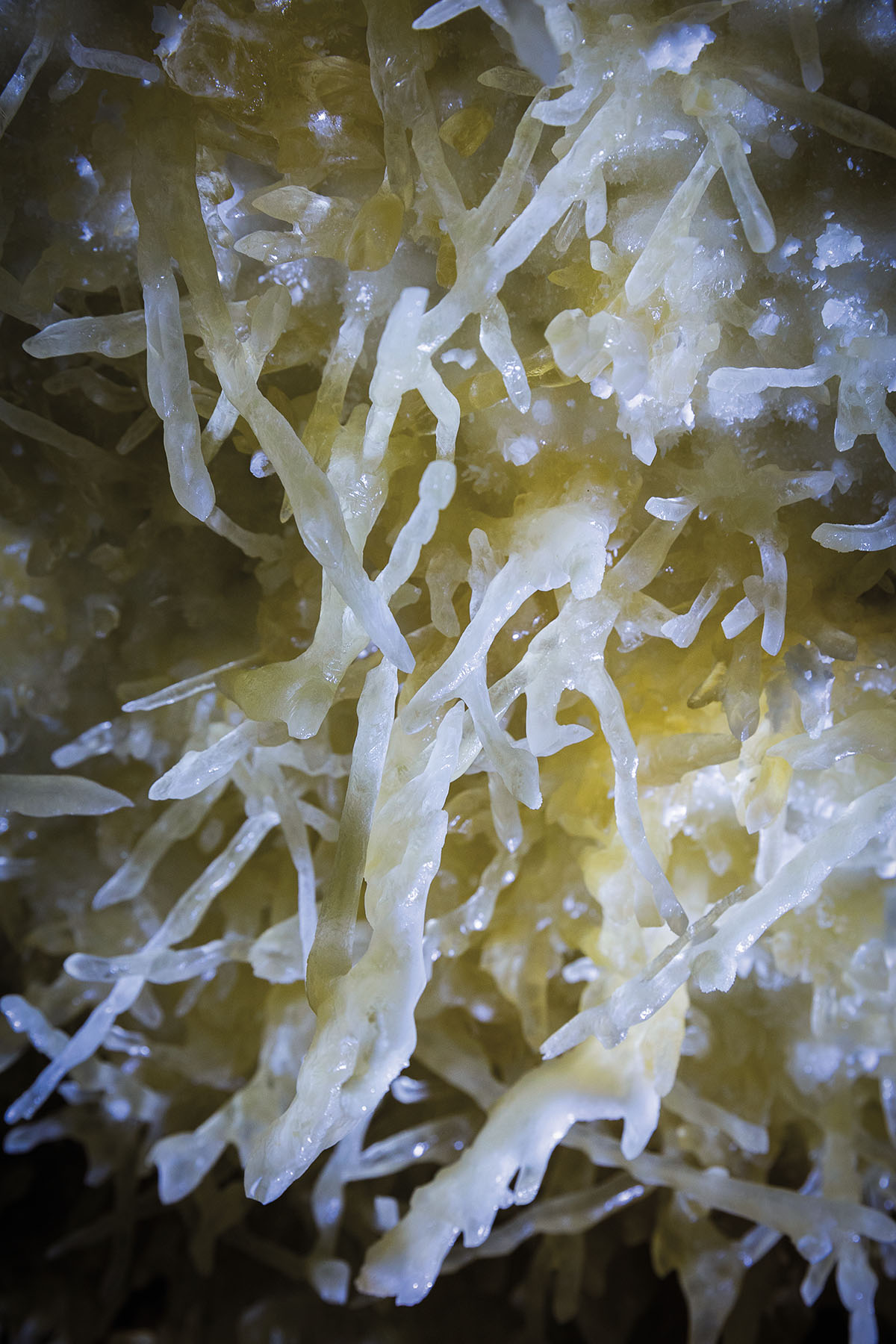 Caverns of Sonora
Caverns of Sonora is hypogenic—formed by water rising from deep within the Earth. The cave includes 360 stairs and is 72 degrees but 98% humidity, so it feels like 85 degrees.
RR 1989, Caverns of Sonora Road, Sonora. Open daily except Christmas Day. Tours: $20 adults, $16 children 4-11. 325-387-3105; cavernsofsonora.com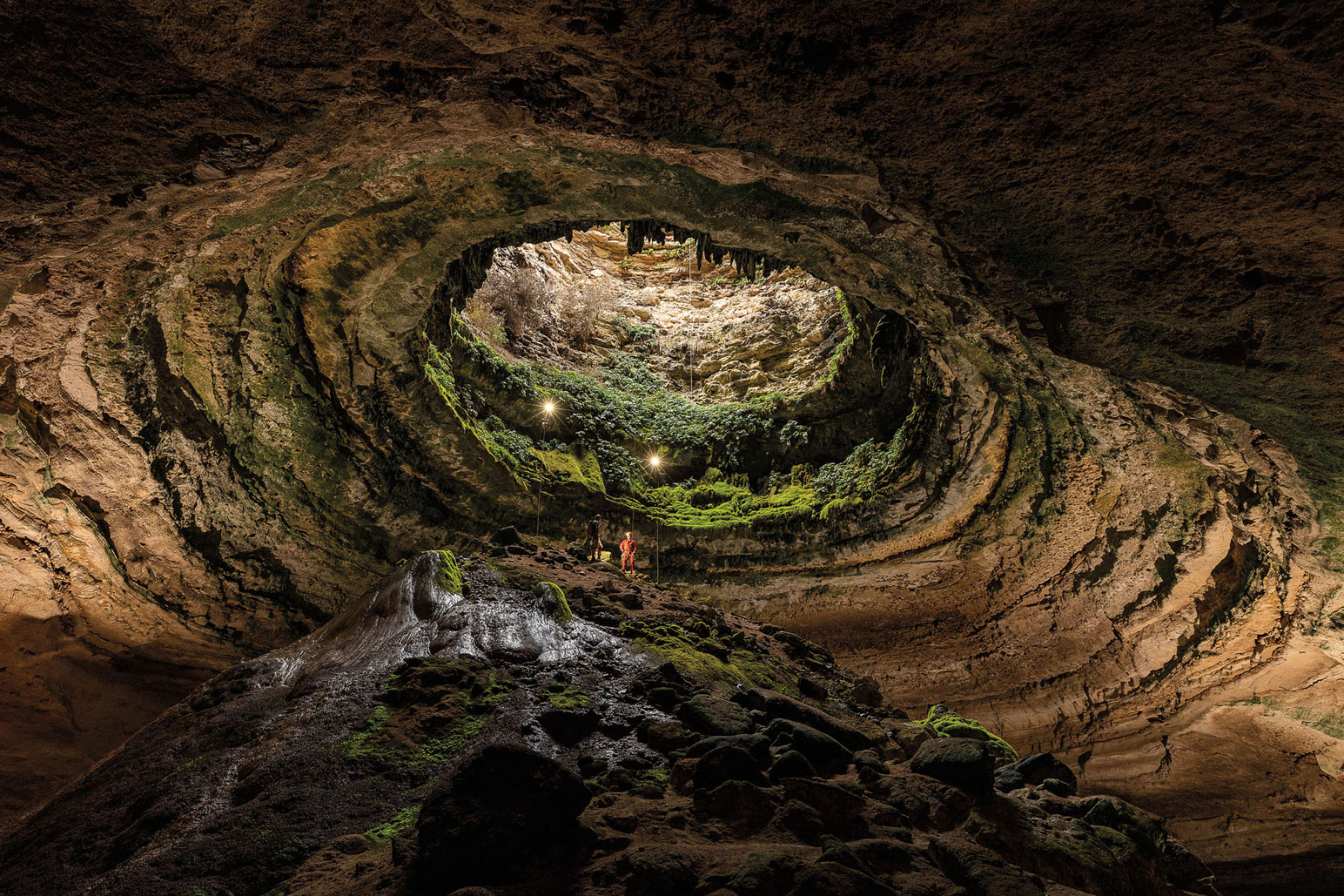 Devil's Sinkhole
The mouth of the cave is a 50-foot-wide opening that drops 140 feet straight down into the largest chamber in Texas. Millions of Mexican free-tailed bats roost here from late spring through early fall, spiraling out of the cave each night.
Devil's Sinkhole Visitor Center, 101 N. Sweeten St., Rocksprings. Bat flight tours run Wed-Sun, May 1-Nov. 15. $20 adults, $11 seniors 65 and up,$6 children 12 and under. Reservations required. 830-683-2287; tpwd.texas.gov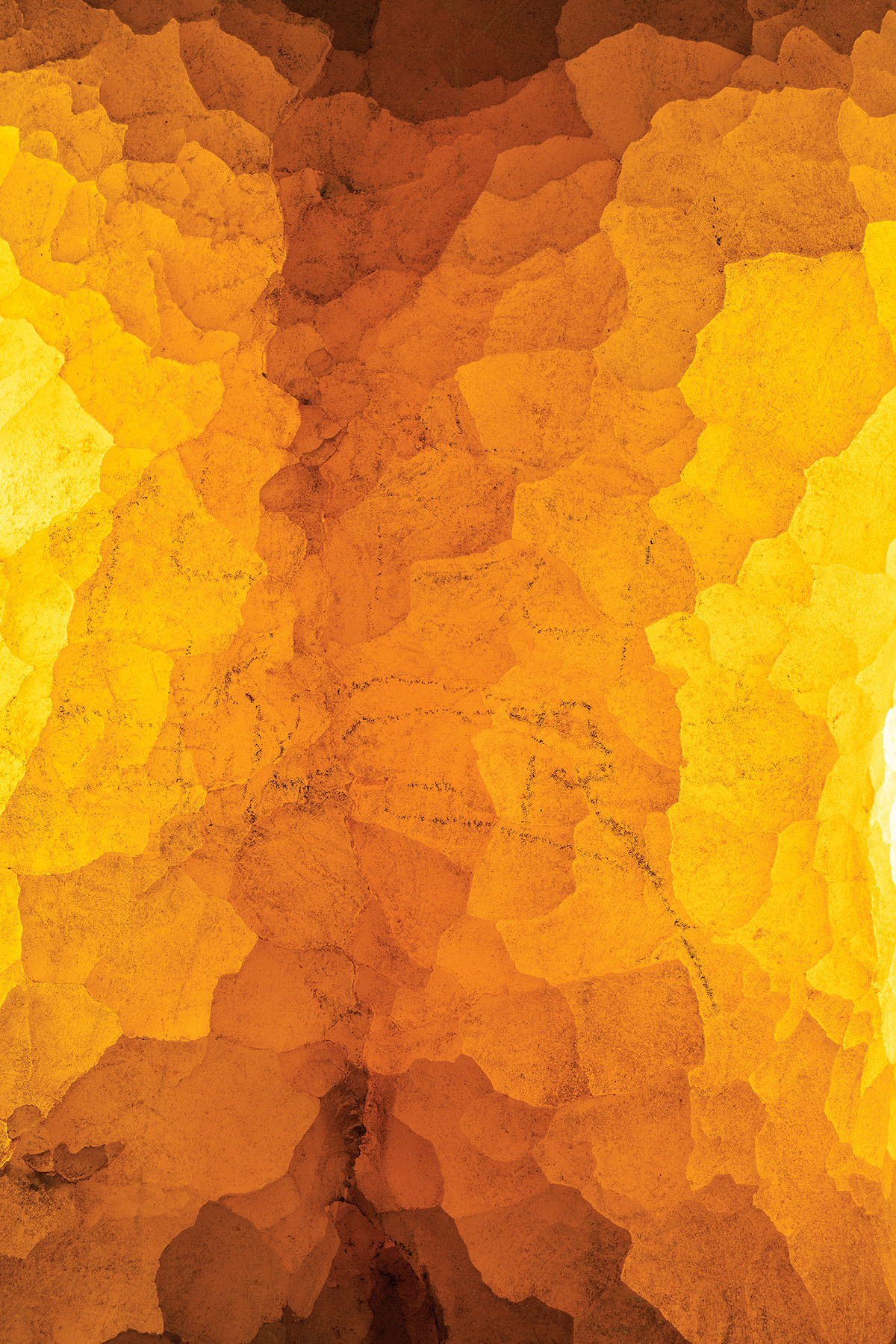 Kickapoo Cavern state park
Kickapoo is the only cave visitors can see in its natural state—no pathways or lights, just piles of rocks and spectacular formations, including an eight-story calcite column.
20939 RR 674, Brackettville. Tours run at 1 p.m. Sat, $10. Reservations required. 830-563-2342; tpwd.texas.gov
The Lowdown
Texas Cave Trail includes Cave Without a Name, Caverns of Sonora, Inner Space Cavern, Longhorn Cavern State Park, and Natural Bridge Caverns. Pick up a passport at any of the caves, get it stamped at all five, and exchange it for a free T-shirt. texascavetrail.com
Natural Bridge Caverns
This epigenic cave created by rainwater seeping through the ground is the largest in Texas by volume and has sizeable speleothems, including flowstones, chandeliers, and soda straws.
26495 Natural Bridge Caverns Road, San Antonio. Open daily. Tours: $24.50 and up for adults, $16 and up children 3-11. 210-651-6101; naturalbridgecaverns.com
Deep and Punkin Cave
The only way into this cave—the coldest in Texas with temperatures as low as 48 degrees—is rappelling through one of two openings. Located 35 miles west of Rocksprings. Temporarily open only to Texas Cave Management Association members and guests. tcmacaves.org
Frio Bat Cave
This privately owned cave hosts one of the largest colonies of Mexican free-tailed bats with 10 million to 12 million. On FM 2690 near Concan. Tours at sunset March-September. $12 adults, $10 children 6-11, free for children 5 and under. Reservations required.
888-502-9387; friobatflight.com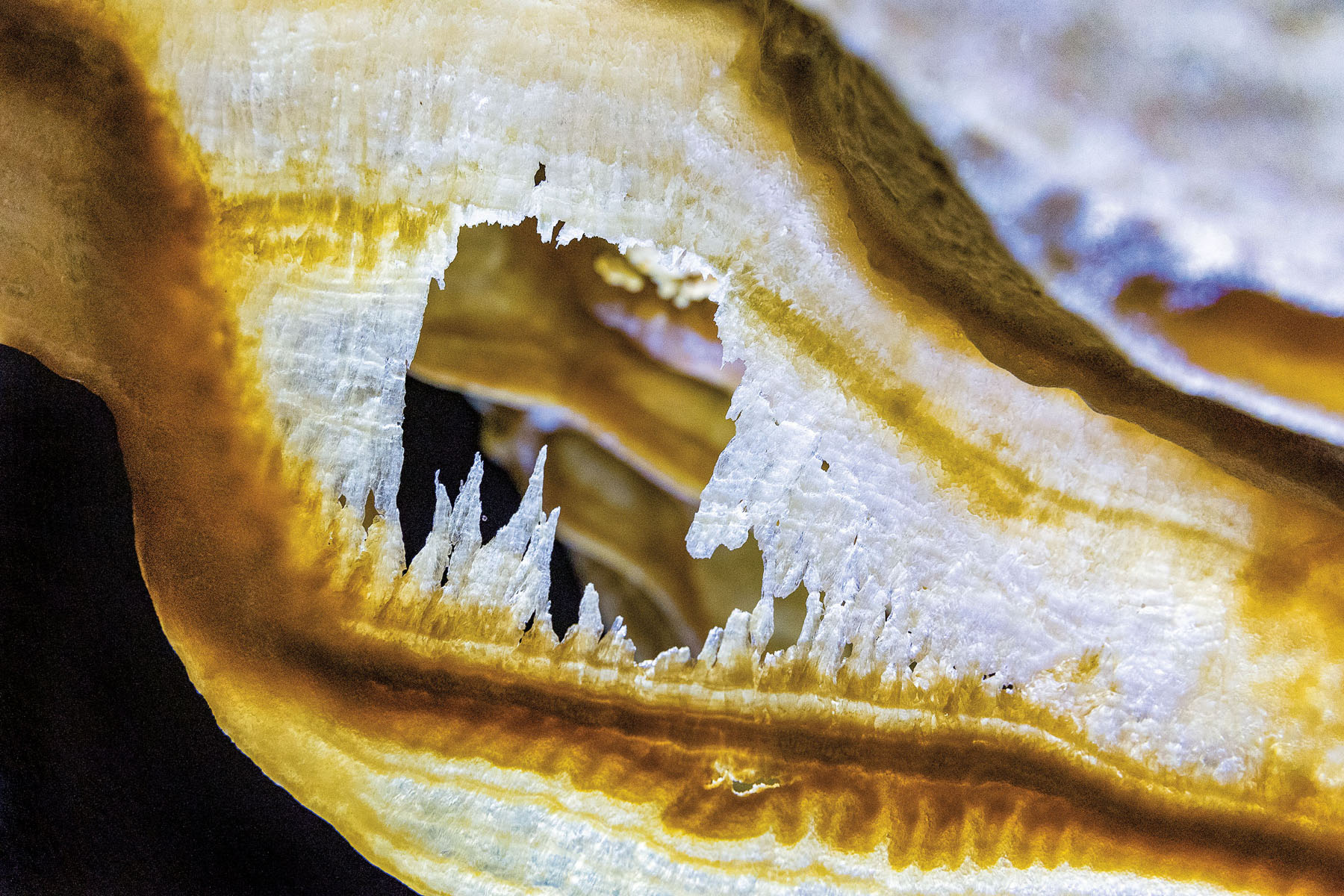 From the April 2022 issue