The Long Run
By Jennifer Stewart
Make a Move at Texas' Trail and Road Races
I live within walking distance of my favorite trail in Houston, where I'd once spent hours running personal bests. But by summer 2021, the only time I saw that trail was if I drove past it. Running had previously accompanied me on all my adult life's ups and downs, but the pandemic proved to be the ultimate low, bringing my weekly mileage to zero. My Asics sat untouched while I tried—and failed—to wrap my mind around the world's many new normals. I'd never ingested so much central air conditioning. Every day that I opted to watch TV from the couch or hit the snooze button made me feel as if my vitality was slipping away like sand through my chunky fingers. As the world began to open back up, my doctor had a health talk with me for the first time in my life. My cholesterol, blood pressure, and weight were all elevated. I needed something to hold on to, to get me moving again.
"It's not always about running a lot of miles," my mom said while visiting me later that summer. At the time I was exceptionally listless, lamenting my pre-pandemic running life, throwing myself a sedentary pity party. "Sometimes you just have to get up and go for a walk." Though my mom is physically active, she is not a runner. Still, she could see I was hung up on the runner I thought I should be instead of seeing the beauty in simply moving my body outdoors.
"Put your shoes on," she said. "Let's go."
That walk became the first of many. Though I'd run around my Houston trail a thousand times, it wasn't until I walked it that I noticed the purple agapanthus, the clouds growing higher and higher before a summer storm, the line of Southwest Airlines jets making their final descents into Hobby Airport. And to my surprise, it was only when I started regularly walking that running eased back into my life. I wondered what else running could offer me.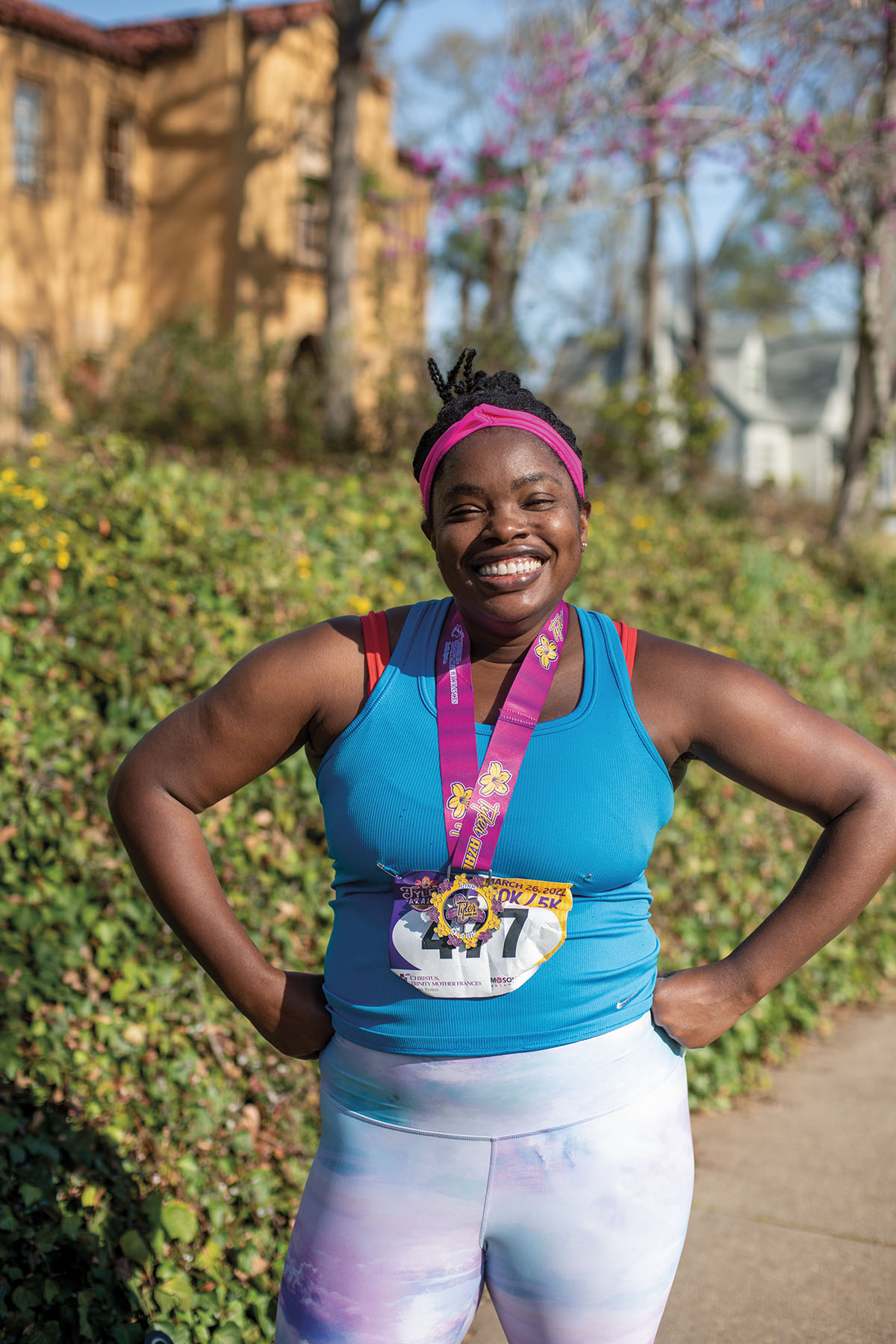 Thousands of races take place every year across the state. From scenic marathons in El Paso to community 5Ks in Orange, there's a race for every skill level in just about every region. This leisure sport is inherently socially distanced and mostly outdoors, so it's no surprise the pandemic ushered in a bevy of new runners. Of the almost 4,000 runners surveyed by RunRepeat, a running shoe website, 29% started running during the pandemic.
Since running has always been my primary way of staying healthy, I have decades of experience being one of the few Black runners at road races. Only 3% of American runners are Black, according to the 2020 National Runner Survey conducted by Running USA, a nonprofit that promotes the running industry. It seemed like there was no better time to head off to the races, both to improve my health and to be the change in running diversity I wish to see. So, I set out to take on the Tyler Azalea Run, a road run in Tyler, and the Wild Canyon Ultra, a trail run in Quitaque, to experience the variety in Texas' competitive running world.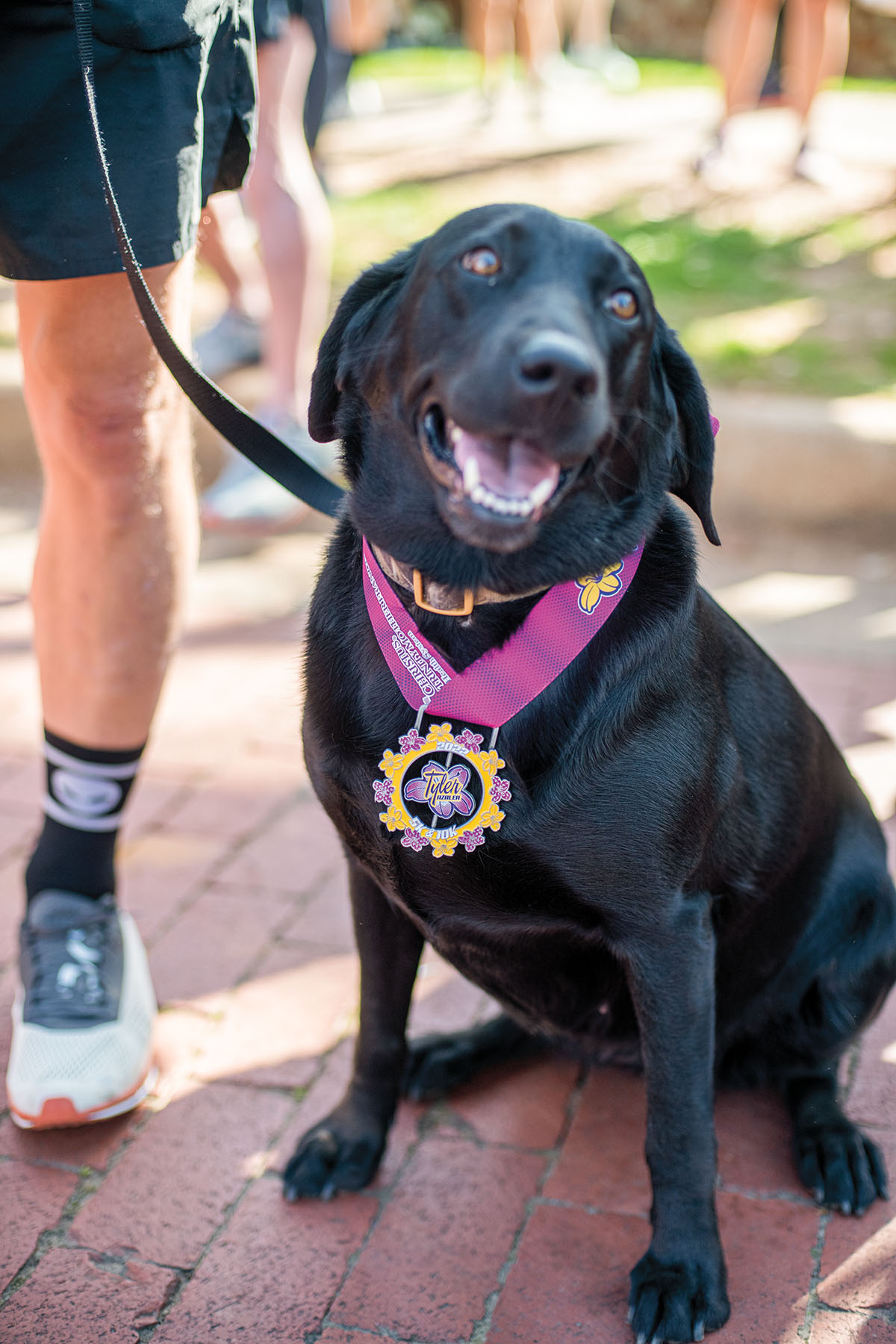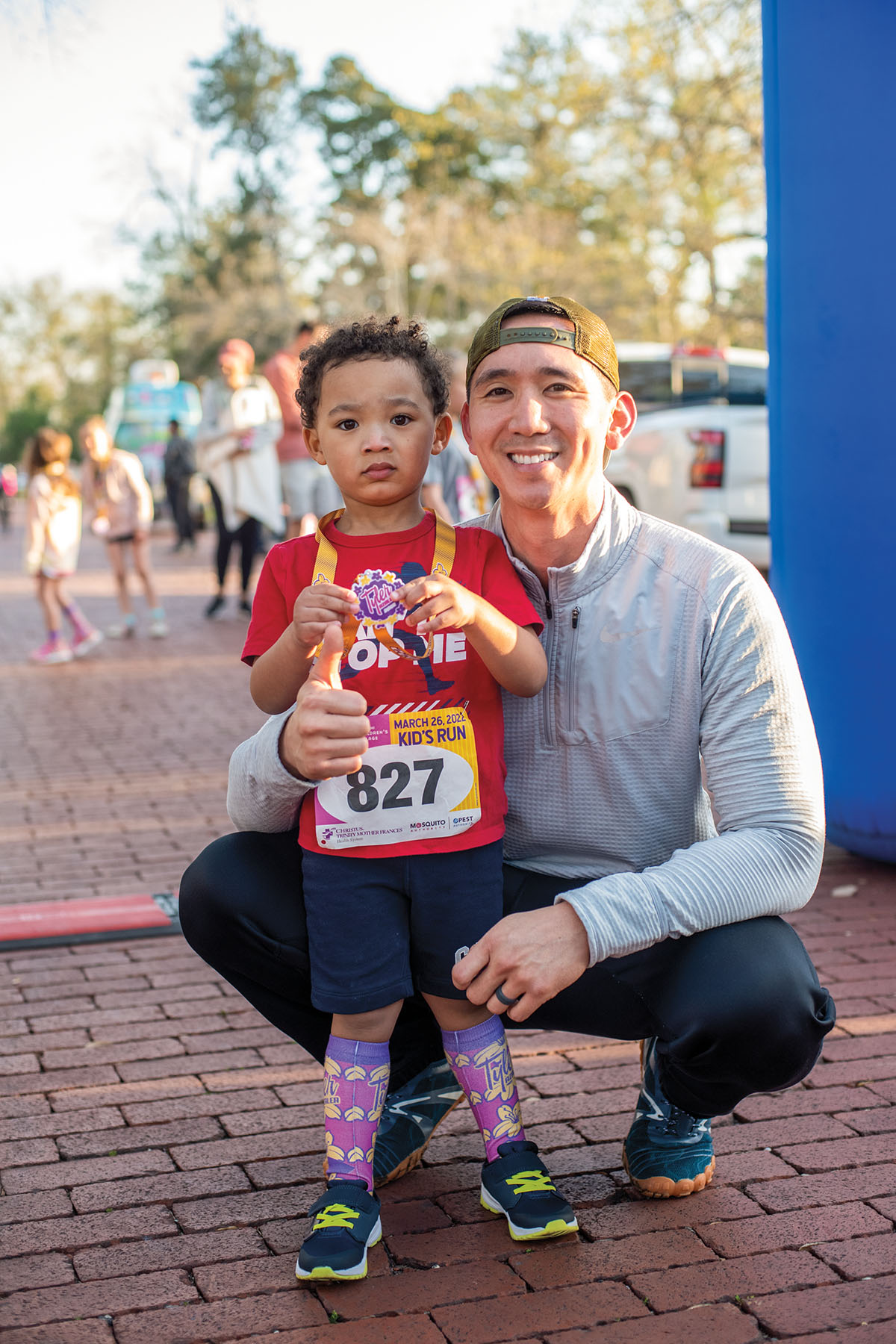 In March, I join the hundreds of people making their way to the starting line of the Tyler Azalea Run, which has been held since 1984. The famous Japanese maples, redbuds, and dogwoods are not yet in bloom—visitors flock to the trail from late March through April to view the vibrant flowers—but the rolling hills and majestic pine trees provide abundant natural beauty for this 10-kilometer race. Bergfeld Park is flanked by booths with coffee, water, bananas, and finisher medals. Runners hug their partners and soak in their family members' final well wishes.
The race day chaplain asks us to bow our heads for a moment of prayer, and I oblige, as I'll need all the spiritual interventions available to finish. It's been almost 20 years since I lined up for my first road race as a college student in Lubbock, over 10 years since I logged daily miles on the Katy Trail while working in Dallas, and exactly 10 years since my brief stint as an Austinite trying to adjust to the crowded hike-and-bike trail around Lady Bird Lake. This is my first road race since the pandemic. I am nervous.
The familiar smell of race day bananas swirls through the air as I fidget with my playlist to make sure my favorite Foo Fighters album, There Is Nothing Left to Lose, is selected. The announcer yells "Go!" into the microphone, and we're off. Before Dave Grohl's extra layer of guitars comes in on "Stacked Actors," I'm faced with a sight foreign to Houstonian eyes: a hill. Why did I think this was a good idea?
During the first half of the Tyler race, my pace is inconsistent and my breath belabored, but I'm out here, and I'm certain I could not have run Tyler's tree-lined streets and red brick roads if I hadn't rebuilt with walking. After a satisfying eye roll, I dig into my physical, mental, and emotional reserves, and before I know it, I cross the finish line. Victorious and looking down at my fuchsia-and-yellow azalea-adorned finisher's medal, I know what I need to conquer next.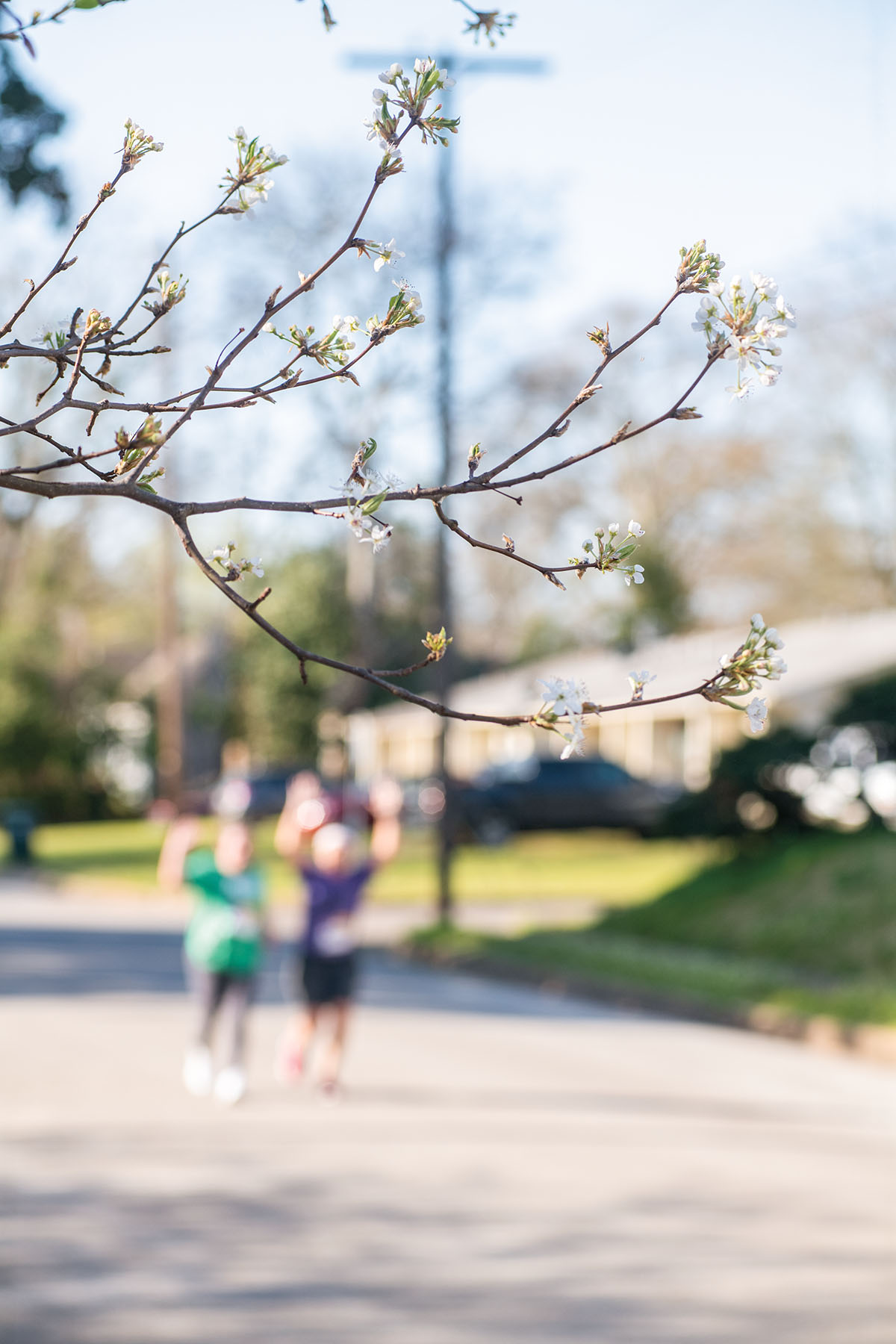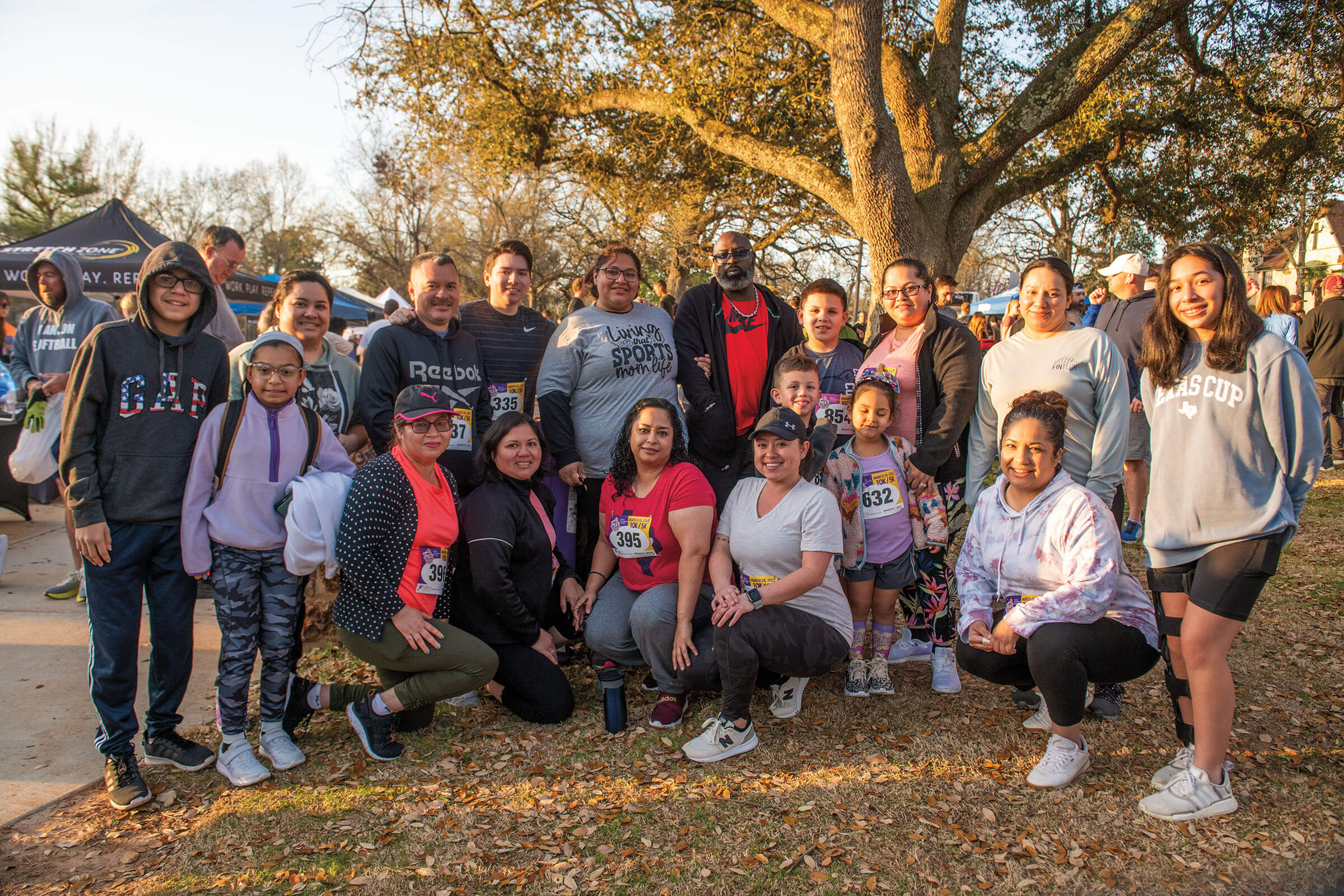 Road running has been the dominant form of running in the U.S. since the mid-20th century. But most of the runners were men. The path hasn't been nearly as smooth for women, according to Let's Get Physical: How Women Discovered Exercise and Reshaped the World by Danielle Friedman. Overt sexism made it nearly impossible for women to run and compete in road races. Until the 1960s, women were largely excluded from long-distance running competitions because of the belief by some that women were weaker than men. They were also catcalled, followed, and attacked. In 1967, Kathrine Switzer became the first woman to officially finish the Boston Marathon, only after the race director, who was enraged that a woman was competing, clawed at her in an attempt to remove her race number. Friedman writes: "Every woman who dared to run in public before the 1970s deserves credit for opening doors for women to move freely and fully; to experience the profound sense of physical autonomy that comes from propelling yourself forward using only your muscle and will."
Trail running shares road running's dismal gender history and has increased in popularity—and accessibility—at a slower pace. Instead of running on paved pathways and participating in races that require traffic closures, trail runs follow paths through forests, canyons, and other rugged natural environments. The terrain is different, and so is the culture. America's history of racism means Black and brown people today experience wilderness differently and less often than white people. Segregation prevented Black Americans from visiting some national park sites until the passage of the Civil Rights Act of 1964, and today, 77% percent of national park visitors are white. Black people and people of color have to consider our own safety and agency in outdoor spaces, where our skin color, for generations, has precluded us from enjoying the outdoors.
Road racing's history isn't any better. While Black men in the 1870s competed in pedestrianism, a multiday running and walking competition that served as an origin point for modern-day racing, it would take another 100 years before women of any race were allowed to compete in long-distance running events. I was one of only a few Black runners at the Tyler Azalea Run, as I am at most races. Perhaps these uncomfortable realities, coupled with my fear of snakes, were at the root of my apprehension when Jason Gates, co-founder of the trail-running organization Ultra Expeditions, suggested I try trail running.
Hit the Trail
Registration starts at $55 for these upcoming races from Ultra Expeditions, which promotes exploration of Texas' diverse landscapes. ultraexpeditions.com
Wildcatter Ultra, Graham
5K, 10K, 25K, 50K
January 2023
Urban Ultra Dallas
5K, 10K, 13.1 mi, 26.2 mi, 50K
January 2023
Border to Badlands Ultra, Comstock
5K, 10K, 13.1 mi, 26.2 mi, 50K, 50 mi
January 2023
Plano Half Marathon, Plano
5K, 10K, 13.1 mi
February 2023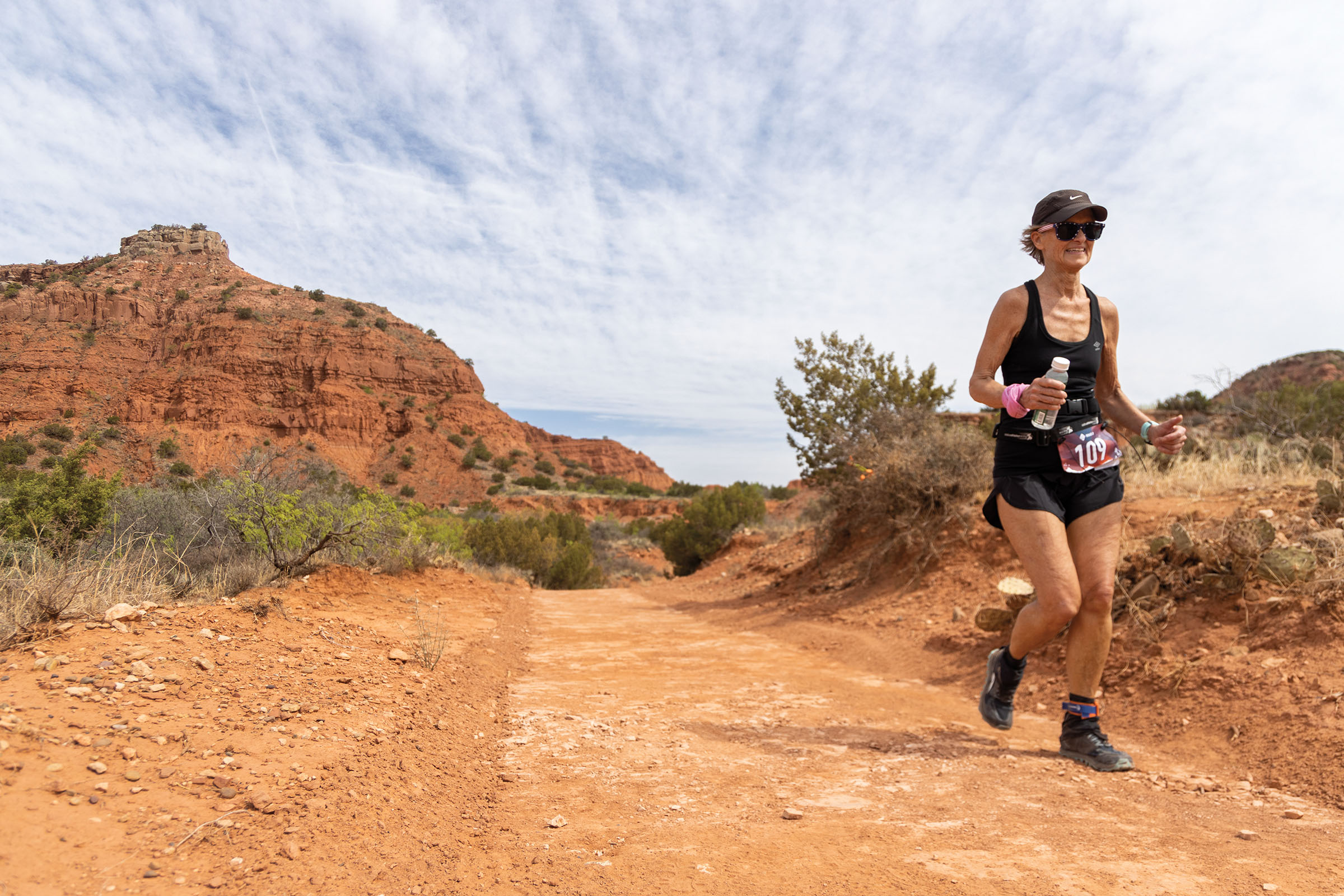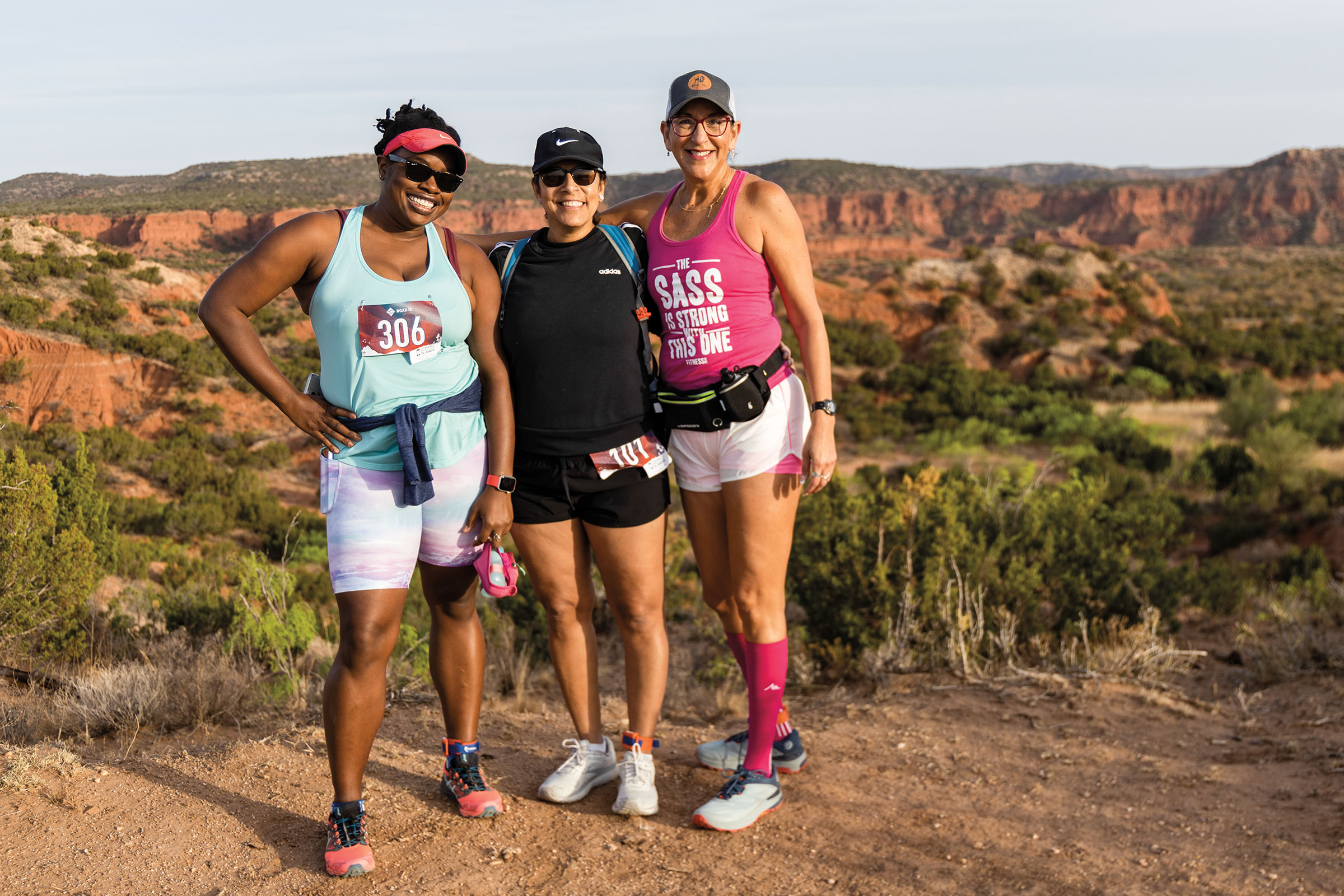 "Why don't you come out to our Wild Canyon race?" Jason asked over the phone after my Azalea Run. "You get to see some amazing canyons and run with the Texas State Bison Herd." I looked around for whom Jason might be talking to because surely he wasn't talking to me, a born-and-bred city girl. I thought of Diana Patterson, a runner in the Tyler race who balked at the idea that trail running is the ultimate running experience. "Even if you're running on a road in the neighborhood, you're still outside and enjoying it," she told me. I had grounded myself in this reality, but Jason offered a different perspective.
"The beauty of trail running is it's different from road running," Jason said. "With road running, there's a lot more ego involved. It's about time; everybody's looking at their watch." He may have a point. Despite the unexpected rolling hills in Tyler, I was still trying to achieve every road runner's holy grail—the negative split. For the uninitiated, that means running the first half of a race slower than the second half for optimal energy use. Jason continued extolling trail running's comparative virtues: "I'll look over there and [a friend] will be camped out in his chair in between loops, eating pizza because it's so laid-back."
The thought of eating pizza during a race scandalized me just as much as finding out some kids had cable TV back in elementary school. So, you just … stop? During the race? Yes, according to Marisa LaRue Rogers, senior race director for Ultra Expeditions. "Just stop and take the photo," she frequently tells trail runners. "What will it matter if you take an extra three to five minutes versus having that memory forever? Take your time."
After subsequent, and maybe excessive, "my first trail run" Google searches, I ordered the prettiest trail running shoes I could find in my size. Taking a long deep breath, I signed up for the Wild Canyon Ultra, held in April at Caprock Canyons State Park and Trailway.
"When the sun comes up, the rocks glow," I hear a parking attendant announce as he directs cars of energized runners into their red dirt parking spots before dawn on race day. Everyone is enthusiastic, which seems rather inappropriate given that many of these runners will take on the 100K, which is 95K more than what I've signed up for. The canyons line the horizon like the most splendid Bob Ross oil painting come to life. The arresting West Texas sky hosts a few meandering clouds, and the infamous South Plains winds are mercifully light. The race director yells, "Go!" and we're off.
Less than a quarter of a mile into the race, before I can mockingly think to myself, Just take the photo, a dozen runners stop at a picturesque point to snap a picture. The race clock ticks on, but I get swept up in the excitement. I'm taking people's photos, and they're taking photos of me. We also join each other's photos—smiling Texans as souvenirs.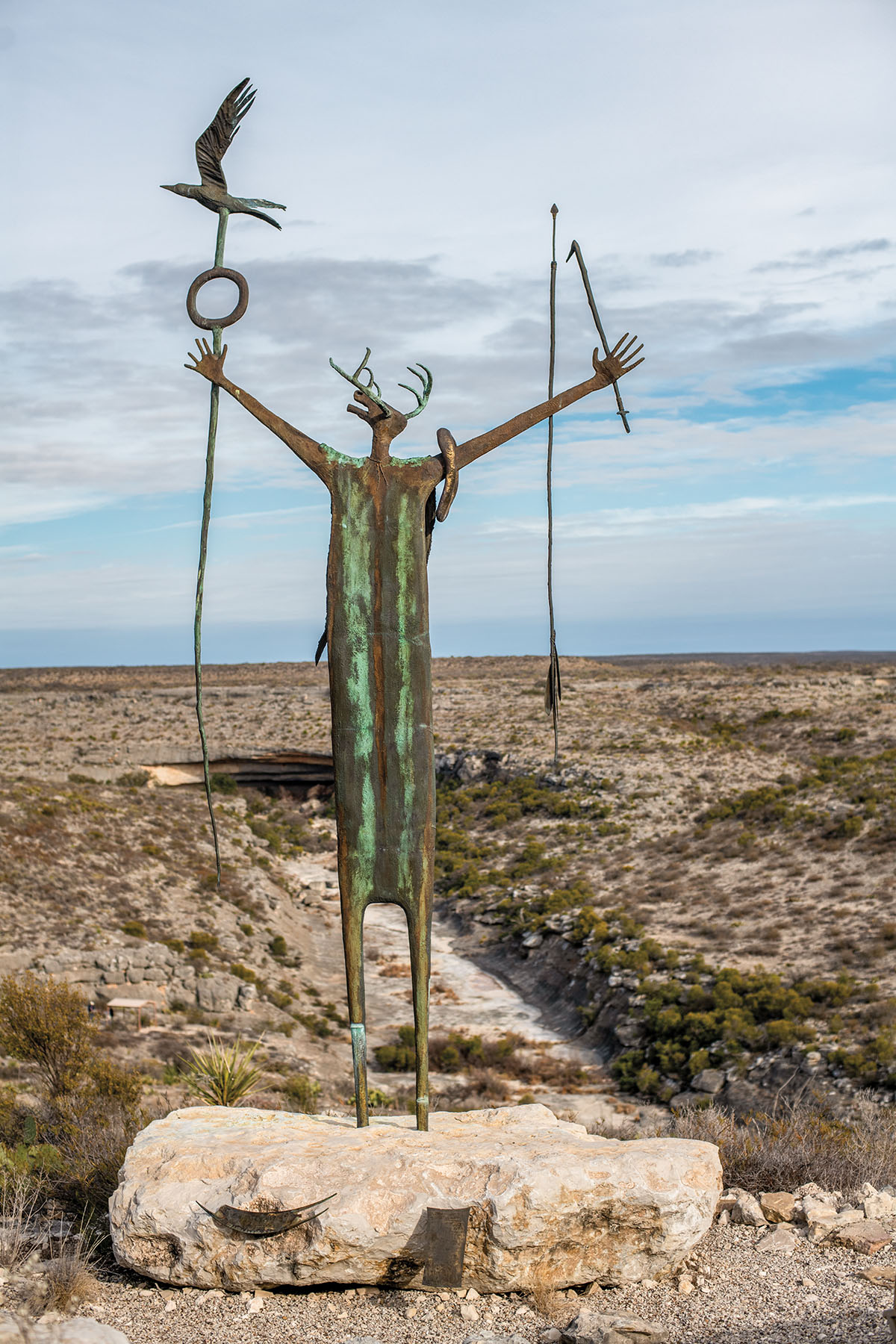 On the Road
Run the streets at these upcoming road races.
Buffalo Wallow Races, Lubbock
13.1 mi, 6.6 mi, 2 mi
November 2022
Registration starts at $20
wtrunning.com
Conroe 10-Miler, Conroe
10 mi, 5 mi, 5K
December 2022
Registration starts at $60
texas10series.com
Rockin' Resolution Race, Austin
13.1 mi, 5K
January 2023
Registration starts at $40
usafitrrrace.com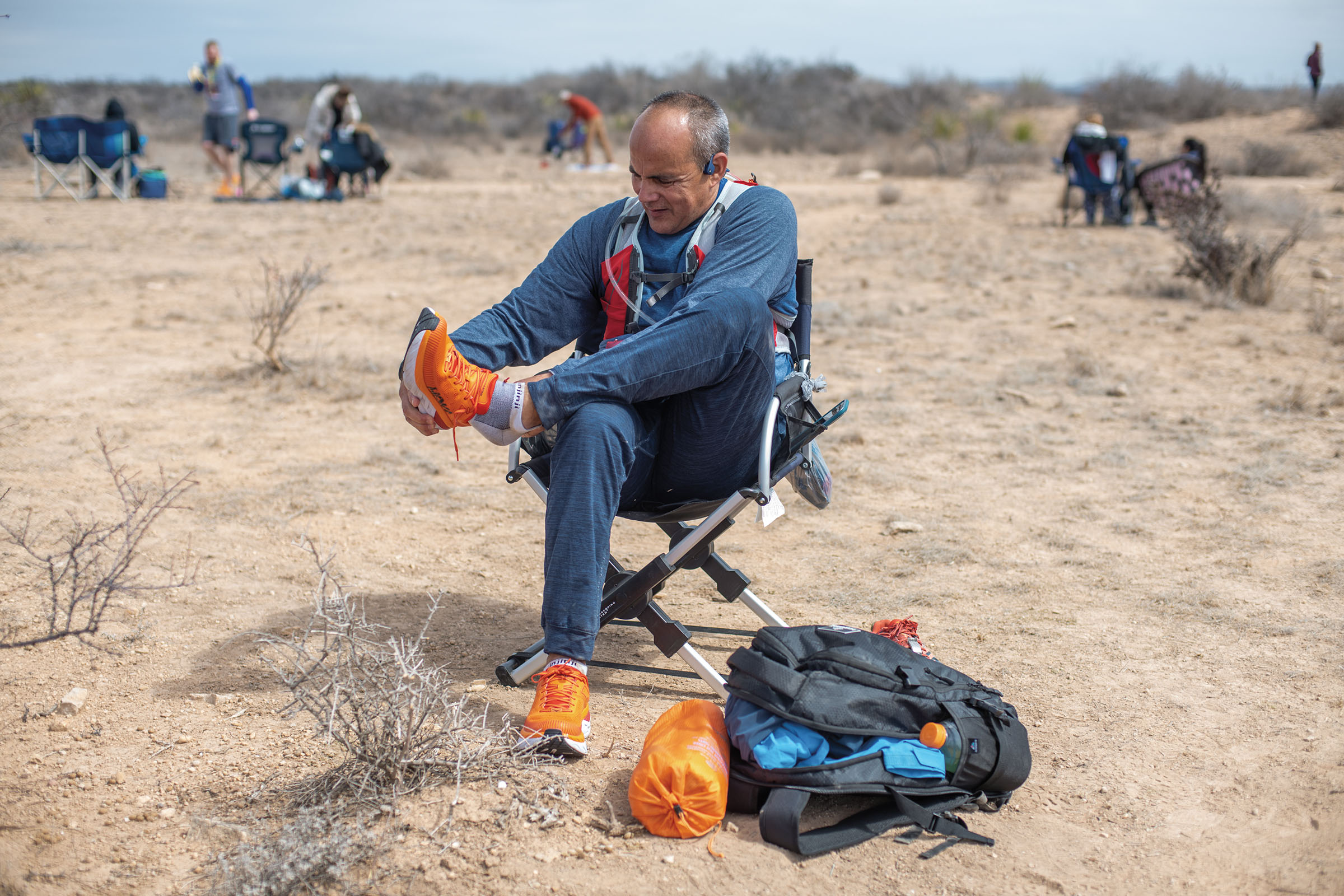 I run on, shocked that my body instinctively navigates the desert hills and dips and nooks and crannies. I'm settling into the sound of my own breath against the whistling wind when my thoughts are broken by talking.
"This is my first race, y'all!" announces one runner.
"Oh, my God, mine too!" says another.
Much like the photo-op, I was dubious when Marisa had warned me about this part of trail running culture. "Every time people run one of our races, they say they've never been cheered on by other people they're competing against," she told me. Runners who had already reached the turnaround point encouraged me to keep going. I'd never witnessed this in a road race. Elite runners in Quitaque were kind in the same manner as the spectators in Tyler, where, toward the end of my run, I was contemplating a dreaded DNF (did not finish). That's when an older man wearing a straw hat yelled out from his porch, "You can do it, girl!" He helped me push through.
He was right. Jason was right. And, as usual, my mom was right. Whether zig-zagging up a rugged hill against the calming sounds of a quiet desert or heel-toeing it on East Texas pavement to the sounds of Dave Grohl shredding on guitar, I had such a good time. And I could only have a good time because I finally accepted that running at the top of my fitness is just as great as jogging, which is also just as meaningful as walking. By letting go of rigid definitions of fitness for a pre-pandemic version of myself that isn't coming back, I experienced the joy in moving on.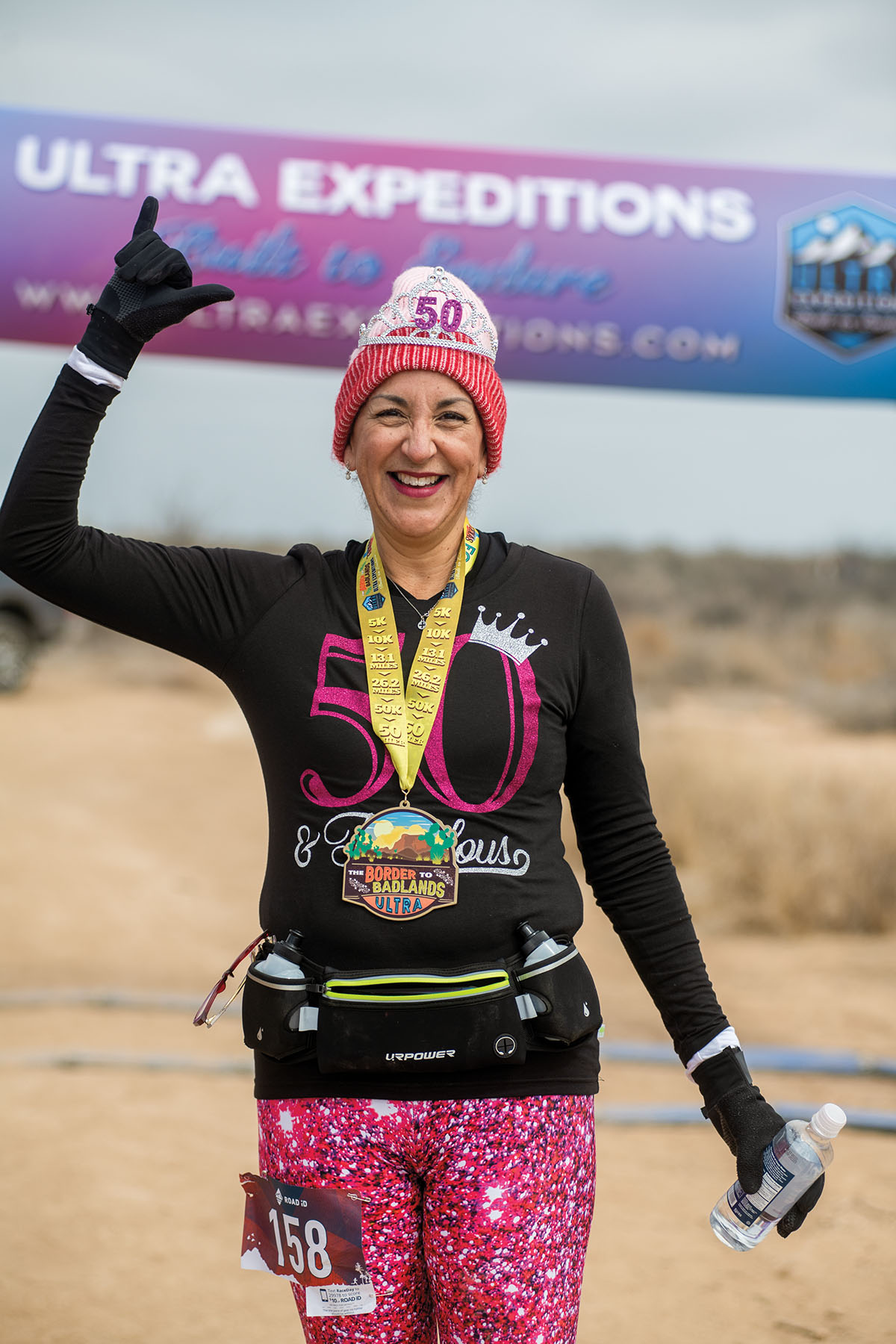 From the November 2022 issue