What's in a Name?
Exploring the stories behind Texas towns' novel nomenclature
By Amanda Ogle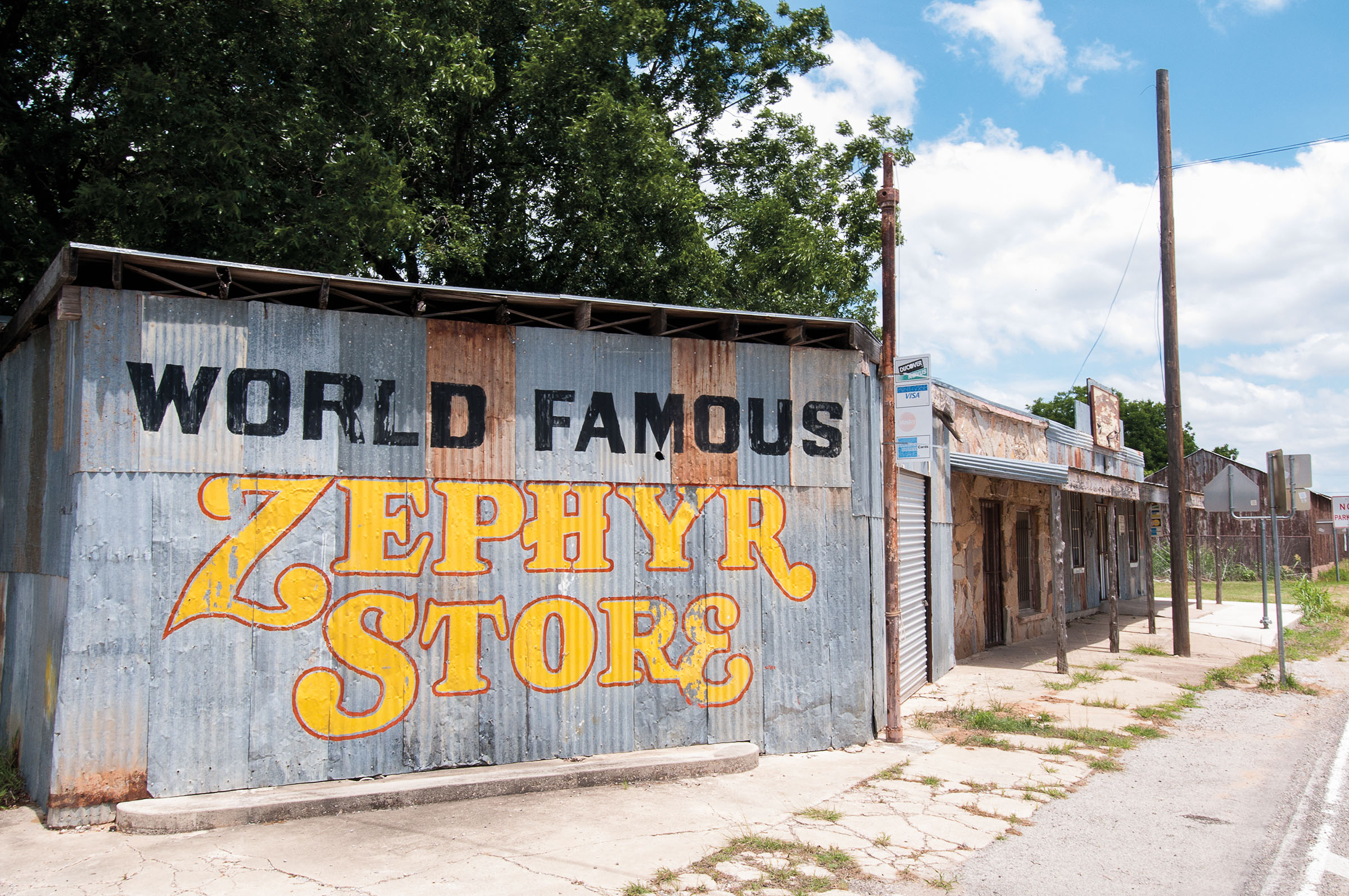 Driving down highways dotted with signs declaring peculiar town names conjures the thought: "What's the story behind that?" With more than 1,200 incorporated municipalities and over 2,400 unincorporated communities, Texas boasts a fair number of towns with head-scratching names. "Place names don't just happen," Edward and Jean Callary wrote in the 2020 book Texas Place Names. "They have a reason and a purpose."
The names of most Texas towns are derived from local legends or specific people and cultures. For example, the ghost town of Bankersmith at the Gillespie-Kendall county border is named for Temple Doswell Smith, who established the First Bank of Fredericksburg in 1887 and was known as "Banker Smith." In Marfa's case, the name was inspired by a character in a novel: Marfa Strogoff in Jules Verne's 1876 Michael ­Strogoff: The Courier of the Czar. Many incorporate Native American words (Navasota, Anahuac) or city names hailing from European countries whose inhabitants settled the area (Oldenburg, Nordheim, Hanover).
"Historically, people would gather and try to come up with a town name," Jean says. "It was often a community activity. Nowadays, place names are usually given by the developers and are not as fun as they used to be." Naming towns is much less spirited now, but the stories behind the quirky names live on.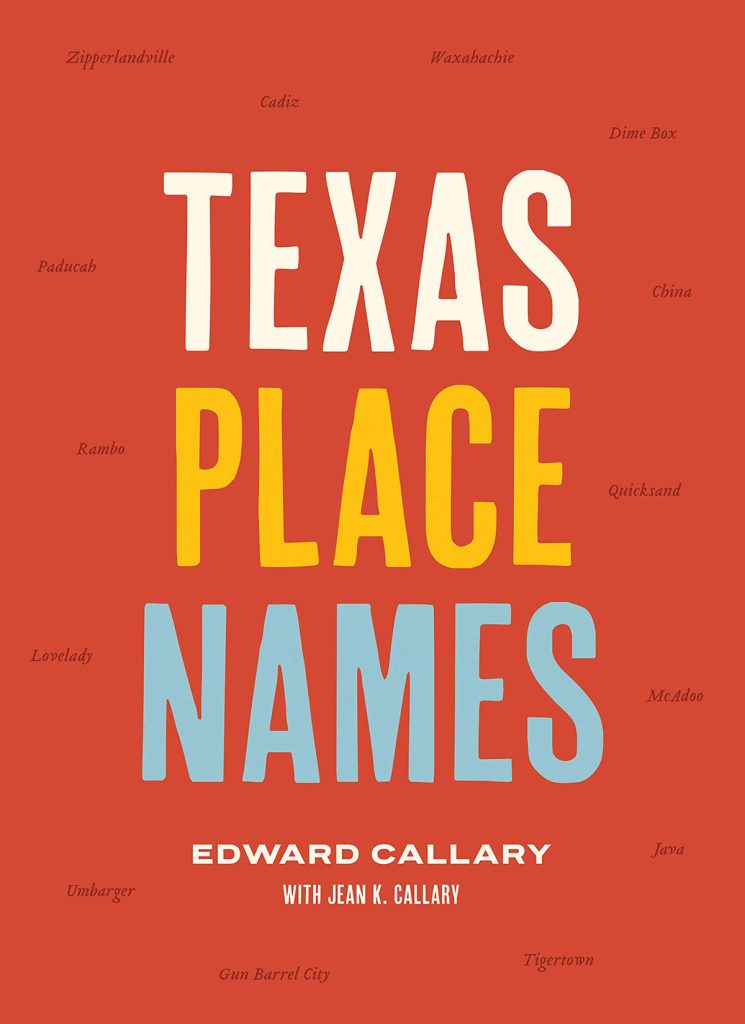 Talk of the Town
Edward Callary is the author of Texas Place Names, a book that explores the characters, myths, and history behind the state's most curious names.
TH: Are there any requirements on naming a town in Texas?
EC: To my knowledge, there's no oversight or requirements nowadays for place naming. It's entirely up to the developers, and the only oversight in the past was by the U.S. Postal Service, who would reject a name if it would confuse people with other Texas town names, or if it was
a duplicate.
TH: What drew you to learn about place name history?
EC: I've been interested in names all my life. When we moved to Texas [in 2015], I began reading into Texas history and culture and found out a lot of the info on names was inaccurate, and it needed to be altered.
TH: Which Texas town names have the most fascinating stories?
EC: My more interesting picks would be Blowout, Cash, Blessing, Hidalgo, and Goliad.
4
Number of Texas towns named after presidents of the Republic of Texas
14
Number of names submitted to the U.S. Postal Service when Tarzan won the vote
0
Frog population in Frognot at the town's naming, according to legend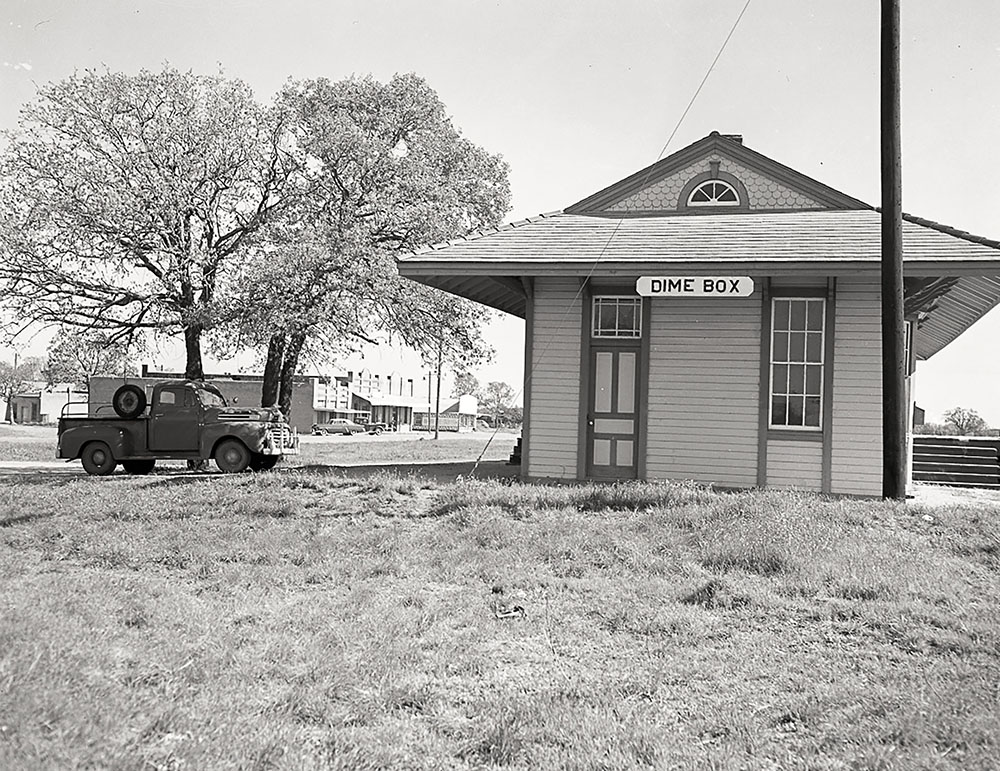 The Name Game
How seven communities got their out-of-the-box names
Dime Box, founded 1869-1877
This town is named for the mail delivery system it used before a government post office opened in 1877. Patrons would leave outgoing mail and a dime—in lieu of a stamp—in a box inside the post office in Brown's Mill, the town's former name.
Bug Tussle, founded in the 1890s
One explanation for this name is that a swarm of bugs spoiled the fun at an ice cream social. Another is that bored picnickers would watch bugs tussle. A third account details two residents arguing over changing the town's name. They got distracted by two tumblebugs fighting. "Look at those bugs tussle," one said, and the debate was settled.
Frognot, founded in the early 1900s
One story says the town was plagued by frogs, and townspeople went on a frog-hunting frenzy that cut the frog population to zero. Another account involves boys bringing their frogs to class, to which a teacher responded, "Frogs are not to be brought to school."
Blowout, founded in 1854
Blowout is named for Blowout Cave, which was once home to thousands of bats. It was named Blowout after lightning struck the cave mouth in the mid-1870s, causing an ­explosion due to the buildup of years of bat guano.
Toadsuck, founded in 1869
Legend says the name Toadsuck—a town which has since merged with nearby ­Collinsville—references men drinking too much liquor and swelling up like toads. That would make sense, given that the former hamlet was named after the Toadsuck Saloon.
Blanket, founded in 1852
When a group of Tonkawa got caught in a thunderstorm in 1852, surveyors saw them spreading their blankets across bushes near a creek for protection.
Zephyr, founded in 1850
A zephyr is a soft breeze, but a blue norther is a fast-approaching cold front. In 1850, when a group of land surveyors was trapped in a blue norther, one of them ironically said, "This is some zephyr we've run into."
Texas locales don't always follow dictionary definitions, but here are a few types of towns found in the state.
Unincorporated Community:
not governed by a local municipal corporation
Village:
group of houses and buildings, smaller than a town
Town:
concentrated group of houses and private and public buildings
City:
population center larger than a town or village
From the August 2022 issue