The Great Pop Culture Pilgrimage
A growing number of fans travel the state to relive the Texas-based movies, TV shows, songs, and books that touched their hearts
By Kimya Kavehkar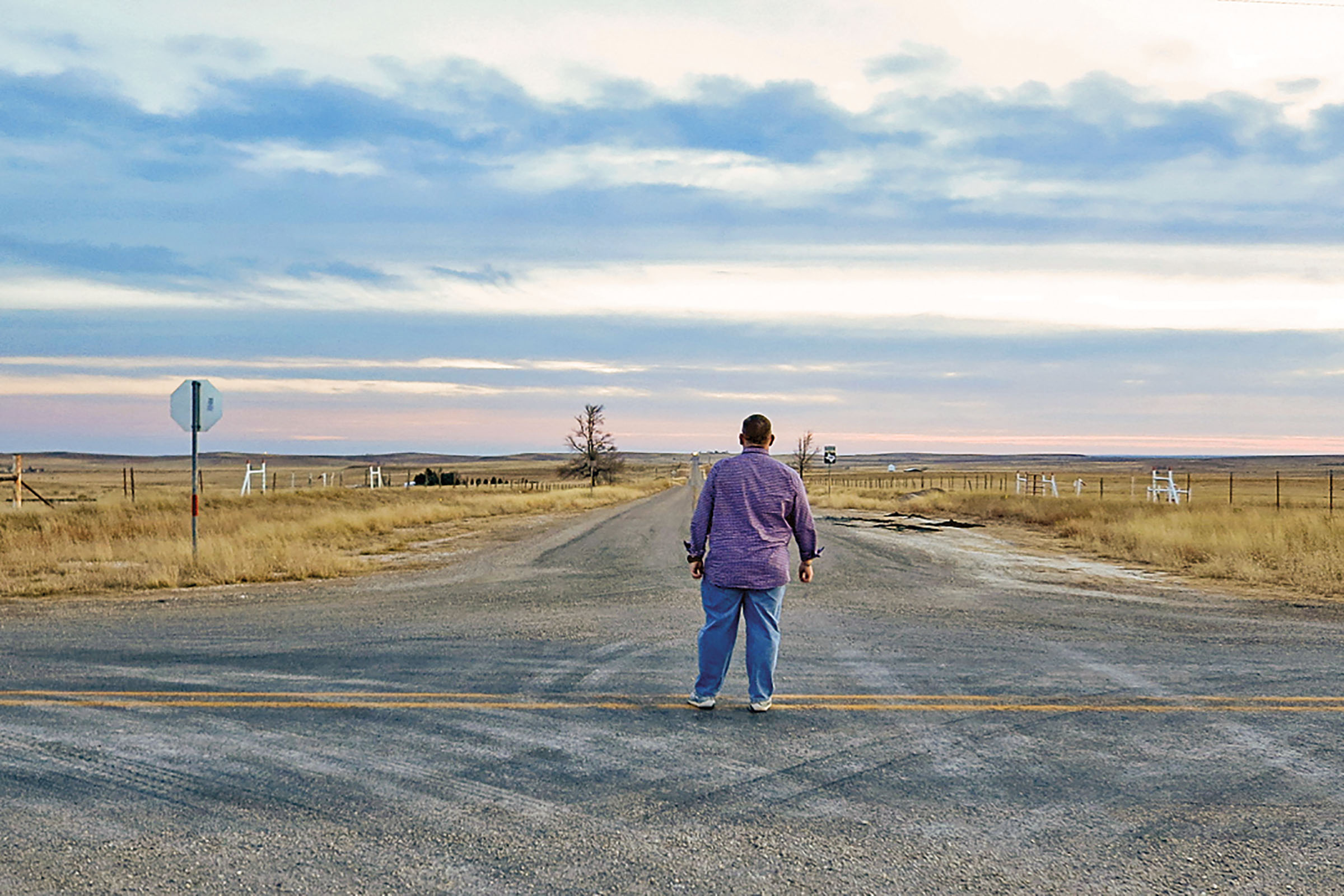 Friday Night Lights filmed at this overgrown field in Del Valle, outside of Austin. Inset: Movie buff Grahm Donovan stands at an intersection in Mobeetie featured in Cast Away. Photo by Tom McCarthy Jr., inset courtesy Grahm Donovan.
In the pilot episode of Friday Night Lights, Coach Eric Taylor, played by Kyle Chandler, gives a pregame pep talk to his Dillon High Panthers football team in the Panther Fieldhouse. With a folded newspaper in his hand, he calmly explains his expectations to his players, who look up at him with a mix of anxiety, fear, and admiration. Then, just as the pump-up music kicks in, Coach Taylor says one of the show's most iconic lines: "Clear eyes, full hearts, can't lose." "Can't lose!" the players bark back, slapping the blue "P" sticker on the white brick wall before taking the field.
I decided to go see that fieldhouse one rainy May morning. Just across State Highway 71 from the Austin-Bergstrom International Airport sits Panther Fieldhouse and an adjacent football field. The closed property belongs to Del Valle ISD and was used for storage prior to the show's production team renting it out. The Panther royal blue paint has now faded to sky blue. While one light still flickers, the building is in disrepair, and shrubbery has overtaken the bleachers. The chain-link fence with a "No Trespassing" sign keeps out thieves, defacers, and curious fans like me.
I first watched Friday Night Lights in 2012, when the series was already over and streaming on Netflix. The hourlong NBC drama, which ran from 2006 to '11, centered on a fictional high school football team in a fictional West Texas town. It was critically beloved, if not a ratings hit, and found a second life on streaming services. I had just graduated college and moved back home to Austin. I had a job, but it didn't quite pay enough for me to live on my own, so I was in my parents' house, often hanging out with my younger sister as she finished high school. We bonded over our love of Friday Night Lights, and the show became a comforting companion as I grappled with my transition to full-fledged adulthood.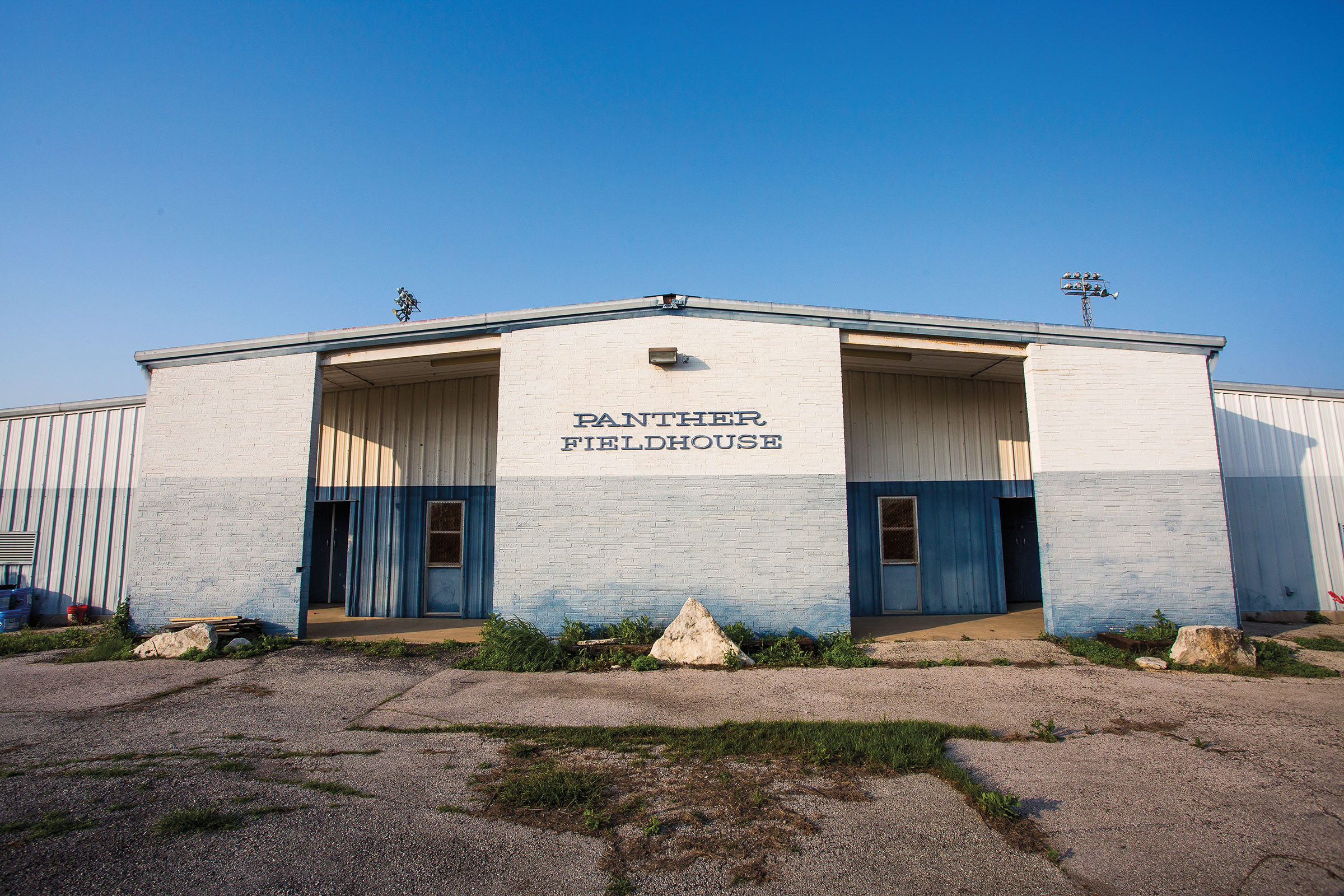 The Taylors, the Rigginses, the Williamses, the Howards, the Saracens, and every other character worked their way into my heart—the way they held on to each other and weren't afraid to be vulnerable. I even cried a little while watching the series finale. The fact that the show was mostly filmed in the Austin area, where I grew up, gave it an authentic, intimate feel. During my high school years, fellow students would brag about going to Pflugerville High School's stadium to be extras during football scenes. (Pflugerville High's mascot is also a panther, so the show used the school's stadium.) I recognized the gently sloping hills and brush, the 1960s ranch-style homes, high school courtyards, car dealerships, and Dairy Queens (called Alamo Freeze in the show). These were not Los Angeles soundstages. I could reach out and touch them. And so, eventually, I did.
Fandom like mine has become a boon for the Texas tourism industry. The state, with its larger-than-life characters and lore, has inspired some of the most profound and popular media in modern American culture, from the sweeping Hollywood epic Giant to Richard Linklater's award-winning oeuvre. People from across the world come here for pop culture pilgrimages—to glimpse the settings of their favorite movies, TV shows, songs, and books, like Lonesome Dove (or anything by Larry McMurtry) or Bottle Rocket, the film that kicked off the career of indie-darling director Wes Anderson. While there are no precise statistics on how much money fan-related tourism brings in, the anecdotal evidence points to its profitability.
"We've had folks come in from Japan and Germany and Scotland [because of Friday Night Lights], and it's very weird given the show is American-football focused," says Brian Gannon, director of the Austin Film Commission. "It's not something you think is an international draw, but we've had folks come through who we've sent to the Dairy Queen over on Manor Road because they want to know where the Alamo Freeze was."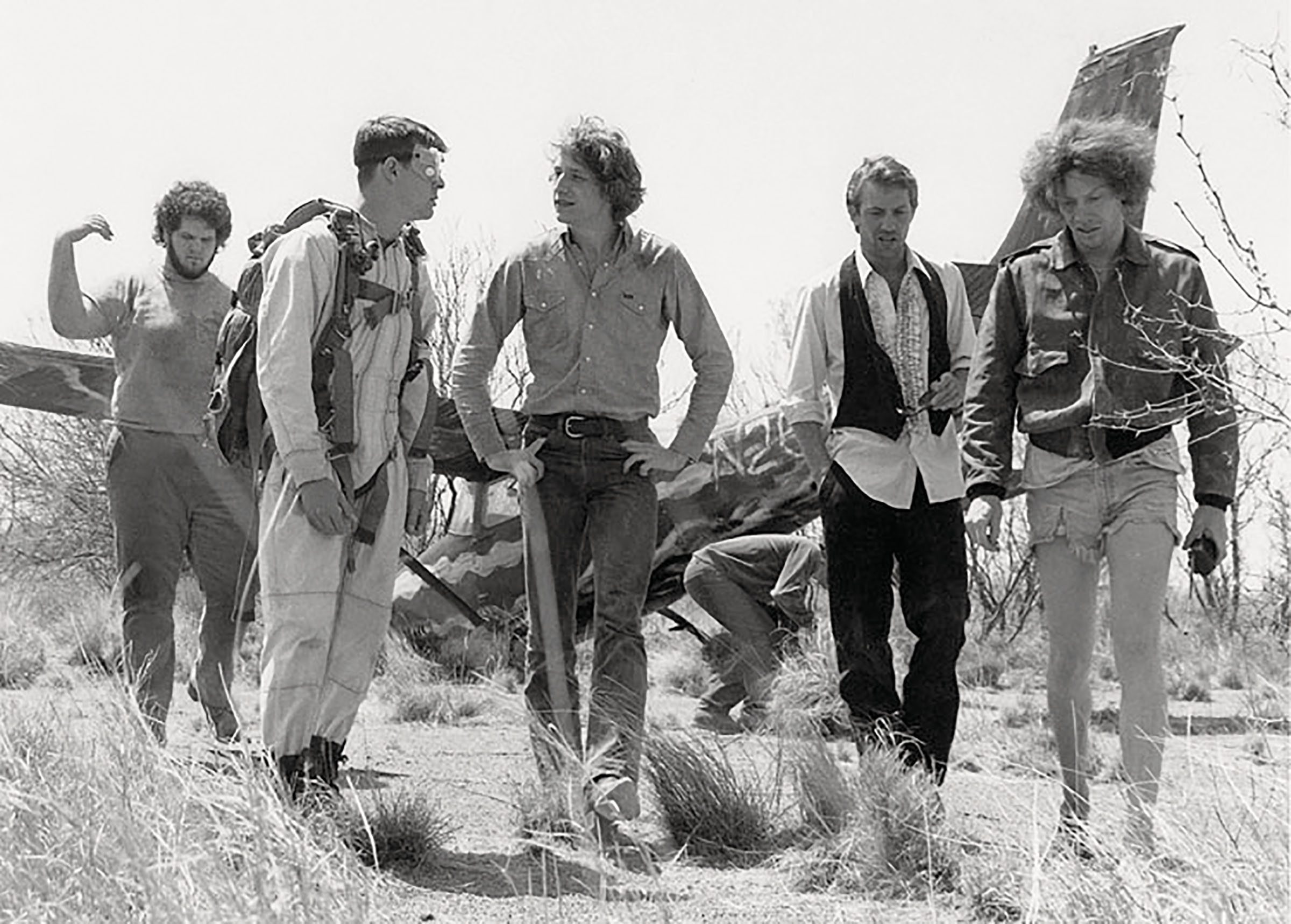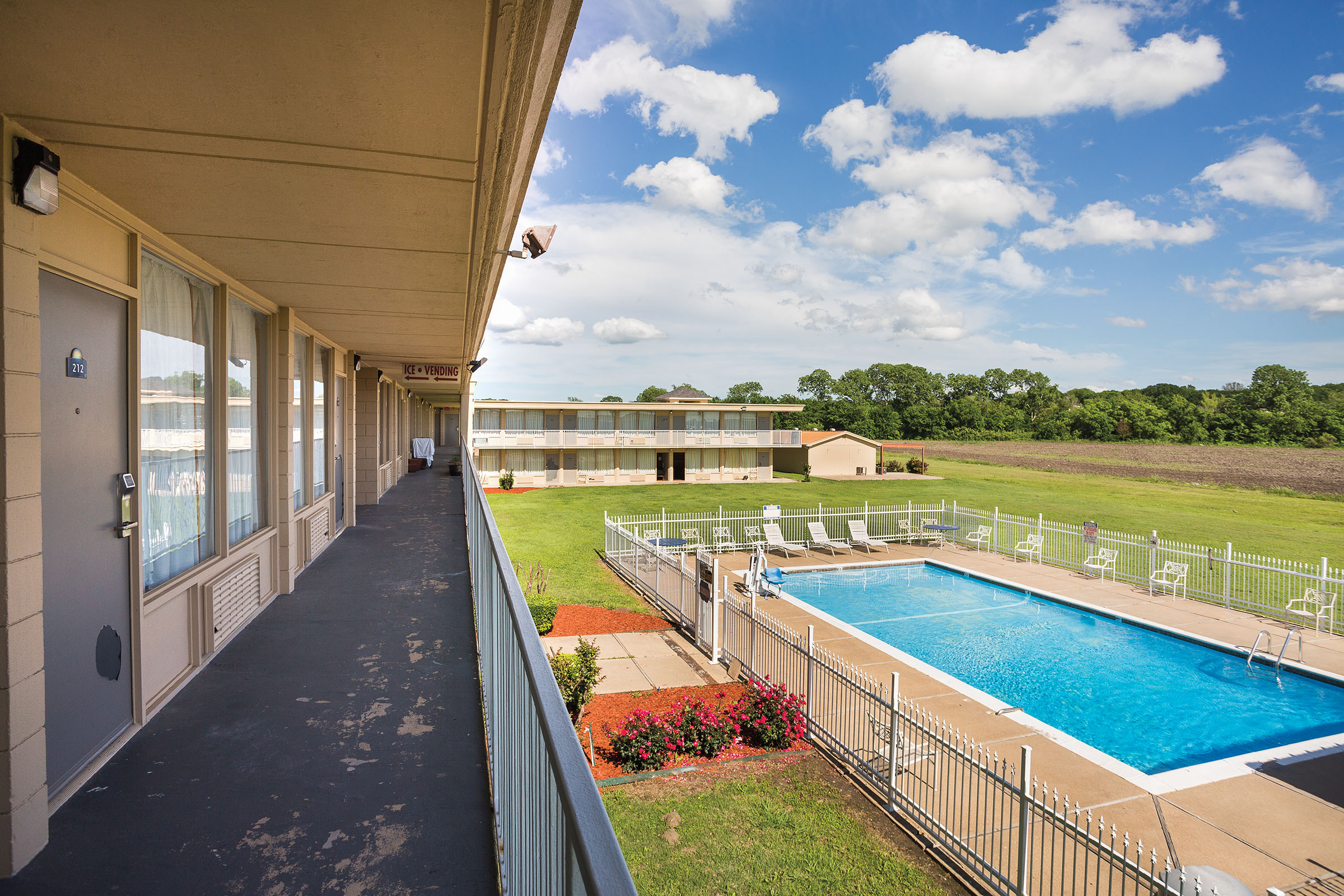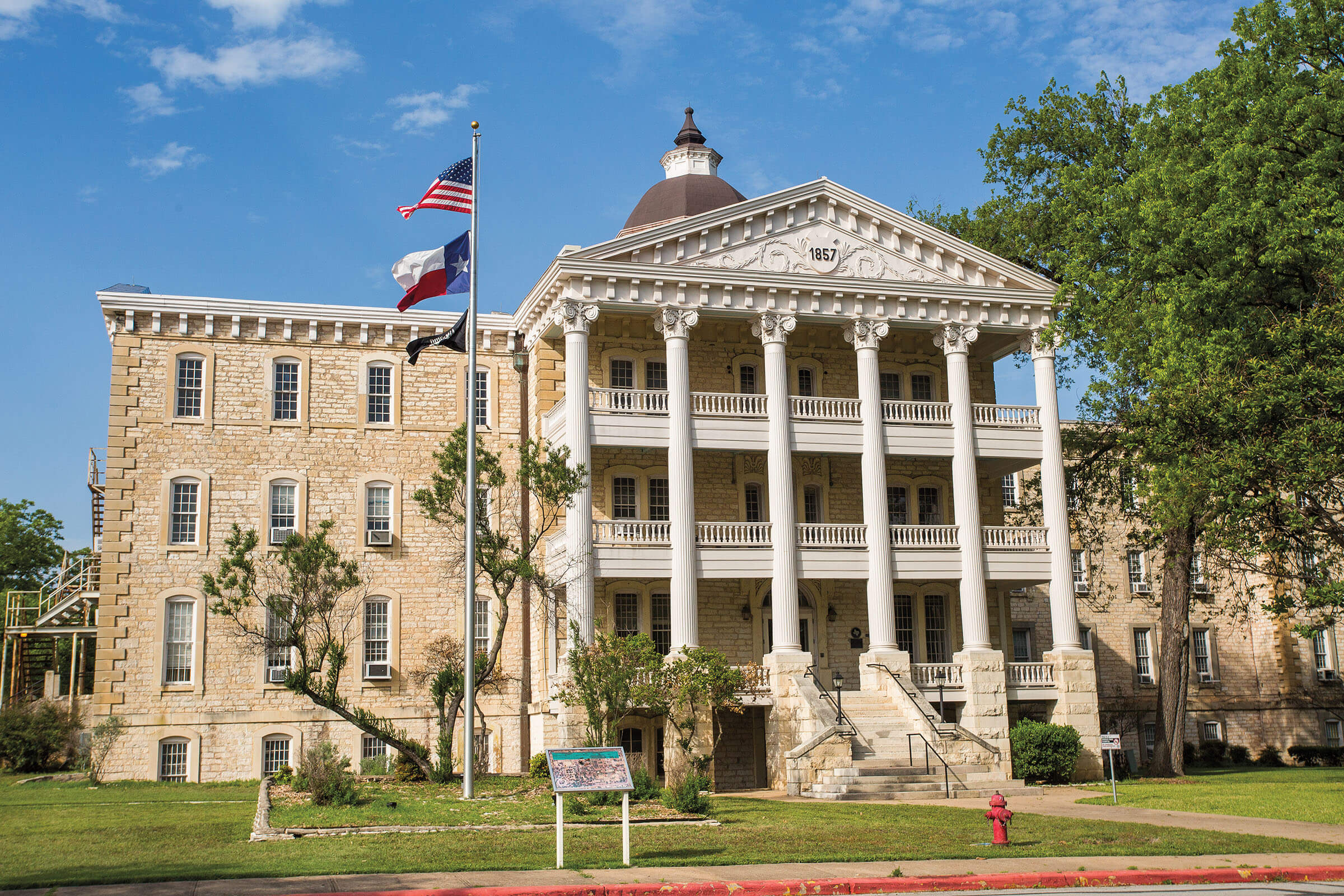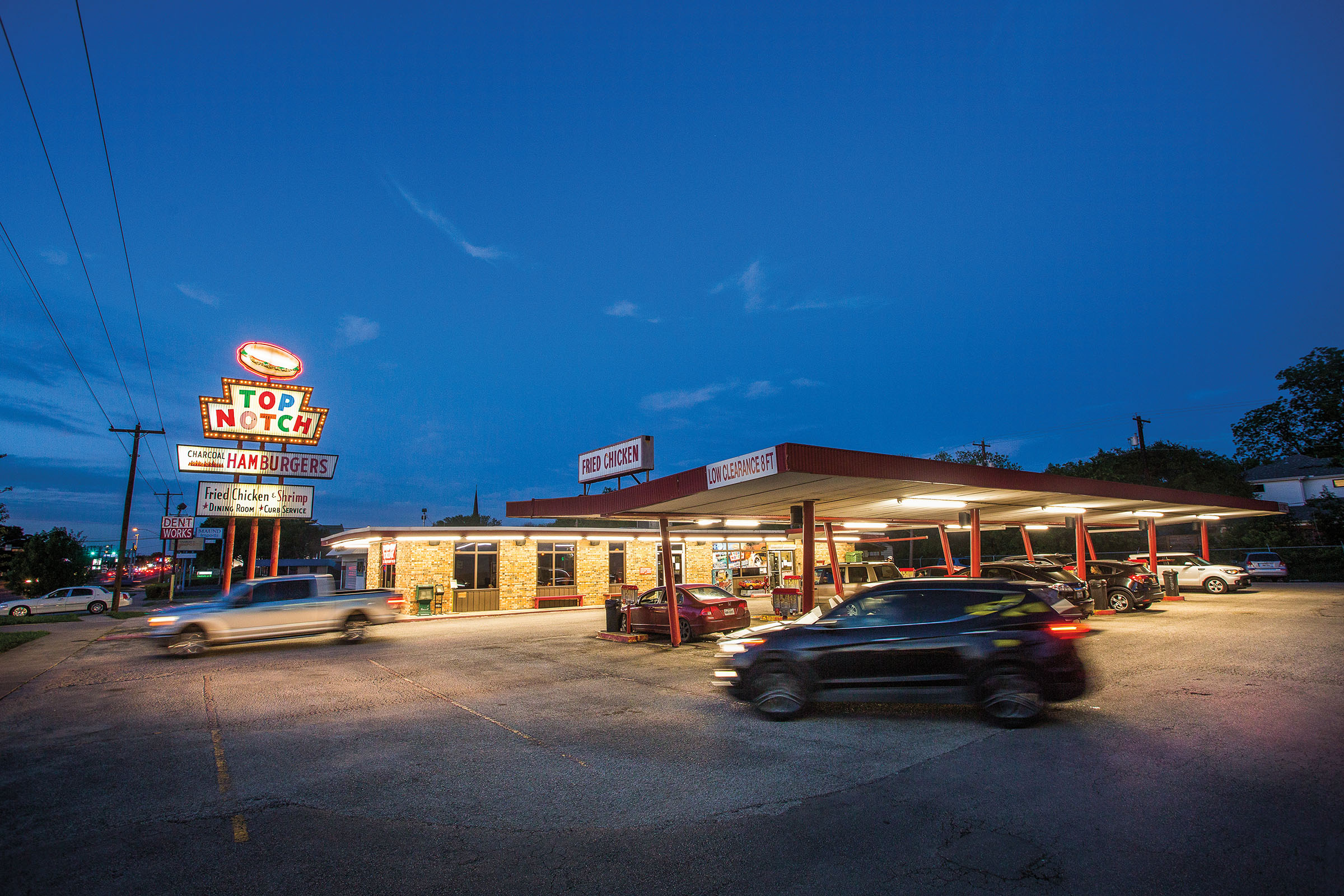 The Austin Film Commission, which is part of the city's tourism bureau, is also responsible for assisting production teams with finding and renting locations around town, so it has an official log of filming locations. But more intrepid fans compile and share addresses and photos of locations for anyone to access, as evidenced with a quick Google search. One of the most comprehensive of these online resources for Texas sites is Grahm's Guide, managed by Georgetown resident Grahm Donovan.
Donovan first became interested in tracking filming locations when a friend from Las Vegas wanted to visit some locations from The Texas Chainsaw Massacre, the 1974 slasher flick by Austin director Tobe Hooper.
"The more I started digging into finding some of those things, the more I became fascinated myself with finding the locations and visiting the locations," Donovan says. "I thought, 'I've learned a lot over the years and maybe I should share some of that.'"
Donovan uses newspaper archives and "arcane details on the internet" as his primary sources. His website, grahmsguide.com, launched in 2016, reveals locations for some more obviously Texan productions like No Country for Old Men (set in Texas, but largely filmed in New Mexico) and Hud. But there are also some surprises like Cast Away, which includes scenes filmed in the Panhandle towns of Canadian and Mobeetie, and Vanilla Ice's "Ice Ice Baby" music video, which was filmed in Dallas.
The number of Hollywood productions choosing to film in Texas has fluctuated over the years depending on how generously the state provides tax incentives, among other factors.
Jeff Brookings, a Midland resident and retired automotive parts worker, leads The Ultimate Fandango tour, a trip through West Texas that pays homage to 1985's Fandango, which features Kevin Costner in his first leading role.
In the film, five friends go on a road trip through West Texas after graduating from the University of Texas circa 1971. Of course, hijinks ensue, but the film also touches on topics like the Vietnam War, marriage, and the transitional stages after college.
"The story mirrored some of the things I've done—some of them I'm not too proud of—but some of the things we did when we were younger," Brookings reveals. "I recognized the people in the movie. We'd all done these crazy road trips when we were young men, and growing up in the Vietnam era, I didn't know if I'd be going to Vietnam myself. There were a lot of things I connected with."
He started chatting with other fans on an online forum dedicated to the movie. The host of the forum and website, who lived in England, asked Brookings if he wanted to take it over, and he agreed. In 2010, Brookings organized his first gathering and has led them every few years since. While the group held a Virtual Fandango in 2020, the event is back on in person this year Sept. 29-Oct. 3.
The Ultimate Fandango is a five-day, 1,300-mile excursion that starts in Midland and ends in San Elizario, near El Paso. Stops along the way include the Monahans Sandhills, an abandoned set piece named Chata Ortega's Bar and Grill in Pecos, the Marfa Cemetery, an air base in Pyote, and a Sonic Drive-In in Alpine. In the last location, a cowboy orders three chili dogs and a malt in the movie—so, of course, fans order chili dogs and milkshakes. The Rangra Theater in Alpine hosts a screening of Fandango and invites the whole town to come watch it for free. About 62 people attended the last in-person trip in 2018.
"It really amazed me," Brookings says. "I thought I was kind of unique until we started spreading the word and seeing how many people wanted to join in."
One year, in a particularly touching gesture that brought tears to Brookings eyes, Costner recorded a voice message thanking the fans of Fandango and reflecting on his memories of making the movie. It was played as a surprise to the audience before the screening in Alpine.
"It didn't take off around the world—it didn't even take off in America," Costner says in the message. "But the people who found it understood what it meant and took it to heart. It spoke to you in a way that was somehow unexplainable, and that's the power of movies."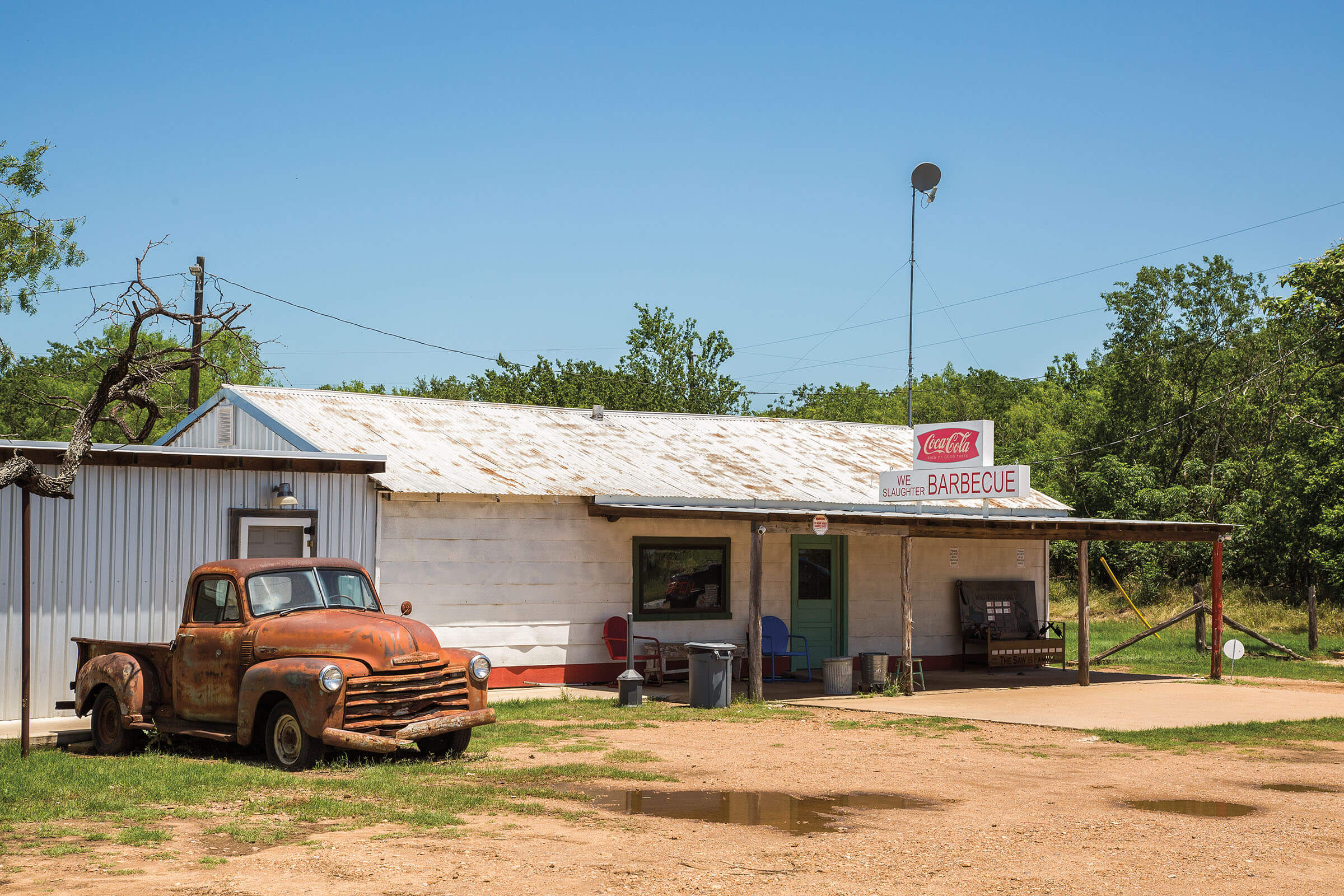 Music wields that same power. Few Texan musicians ignite the kind of fervor Selena Quintanilla does. The Tejano pop star, who lived most of her life in Corpus Christi and had hits in both Spanish and English, was murdered in 1995, when she was only 23. Selena's influence and impact have never fallen to the wayside for her fans, but she's seen a cultural resurgence of late, partially due to a general interest in the '90s by Generation Z. There's a Netflix show about her life, a themed collection at MAC Cosmetics, and her image emblazoned on T-shirts at Old Navy and Forever 21.
Stephanie Bergara, who fronts an Austin-based Selena tribute band called Bidi Bidi Banda, is excited about the renewed interest. But she expresses her fandom in a more passionate, committed way.
Growing up in Austin, she remembers hearing Selena's music during formative childhood memories—birthday parties, quinceñeras, and weddings. When she saw Selena perform at the 1994 Tejano Music Awards on TV, she remembers thinking: That's what I want to do. "I didn't know I'd take it so literally," Bergara says. "It's been—other than the birth of my son—the joy of my life."
Bergara's even played at several of the same venues as Selena, like the USO Ballroom in Marfa (now called Ballroom Marfa) and the State Fair of Texas in Dallas. "Sometimes when we're playing a show it feels like she is right there, and she's going, 'Go girl!'" Bergara says.
She recalls dining at Mi Tierra in San Antonio to "think about the mindset Selena was in" when she filmed her "No Me Queda Más" music video at the same location; and attending Fiesta de la Flor in Corpus Christi, a music festival organized by the Quintanilla family celebrating the singer's legacy. Of course, while in Corpus, Selena's hometown, she also visited the Selena memorial statue known as "Mirador de la Flor" located on the seawall. The floor tiles surrounding the memorial feature inscriptions from fans.
"Sometimes you feel like you're on an island, and you're the only person who cares as much about this," Bergara says. "But you see that no, millions of people loved this woman. There's something so beautiful about getting to be in a place where so many other people have visited."
Making pop culture pilgrimages might start out as a way to satisfy a certain type of curiosity, but it also has a way of unifying people who, from the outset, don't seem like they have much in common.
Like Brookings, who developed a close relationship with a fellow Fandango fan. Jesper Lisberg, a 44-year-old from Denmark who grew up watching the movie after taping it on a VHS player, has attended every Ultimate Fandango. "He's the same age as my youngest son," Brookings says. "And he calls me Dad now, and I call him my third son."
This past May, I attempted to stealthily drive past the house in northeast Austin that was used in Friday Night Lights as the home of Panthers fullback Tim Riggins, the character who originated the oft-quoted line "Texas forever." I noticed the homeowners had put a sign in the front window that read: "Riggins #33." It felt like a wink to us fans.
So I winked back.
Highlight Reel
For the casual movie-watcher or classics devotee, these are the must see sites.
Hotel Paisano, Giant
For years, the Reata Ranch set from 1956's Giant slowly deteriorated on private property between Marfa and Valentine. Sadly, it's no longer visible. However, the Hotel Paisano in Marfa is where several of the film's stars and crew stayed, and the hotel promotes that fact with photos in the lobby, a gift shop full of Giant goodies, and the restaurant Jett's Grill, named after James Dean's character.
207 N. Highland Ave., Marfa.
Farmers and Merchants Bank, Bonnie and Clyde
In the 1967 film, stars Warren Beatty and Faye Dunaway rob this bank in Pilot Point as two of Texas' most famous outlaws. The town hosts the Bonnie & Clyde Days festival every October.
100 N. Washington St., Pilot Point.
The Gas Station, The Texas Chainsaw Massacre
This filming location for 1974's The Texas Chainsaw Massacre has transformed itself into a paean to horror movie kitsch. The Bastrop site offers cabins for overnight stays (if you dare), a loaded gift shop, and barbecue.
1073 SH 304, Bastrop.
Top Notch, Dazed and Confused
This Austin drive-in famous for its charcoal-grilled burgers is best remembered as the place where Matthew McConaughey's character Wooderson proclaims, "All right, all right, all right" in the 1993 film. The restaurant occasionally hosts screenings and classic car gatherings.
7525 Burnet Road, Austin.
Old Blanco County Courthouse, True Grit (2010)
This 1884 Hill Country courthouse was used for courtroom scenes in the 2010 Coen brothers remake starring Jeff Bridges and Hailee Steinfeld. The grounds are frequently used for weddings and other events.
300 Main St., Blanco.
From the July 2021 issue