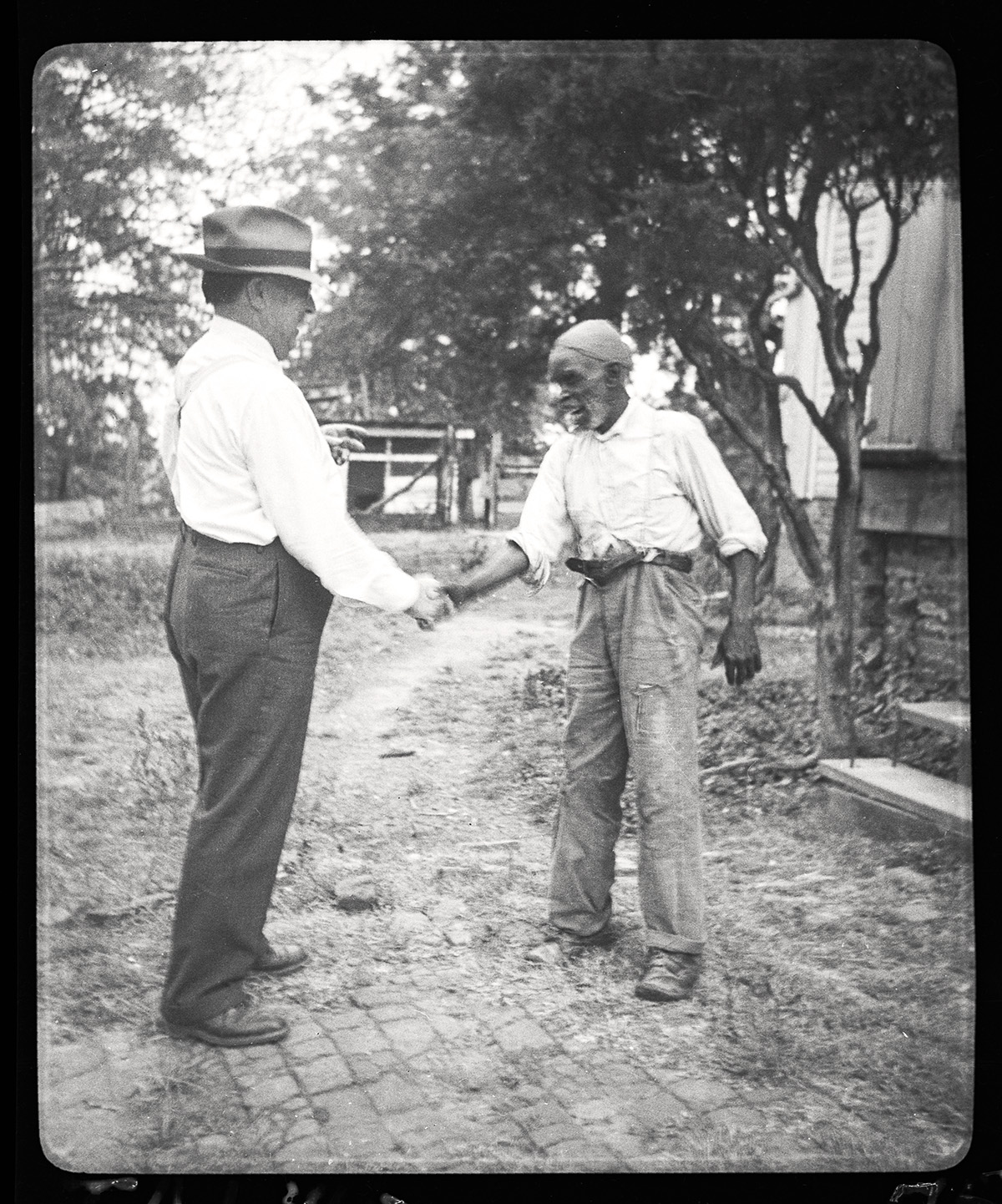 The prisoner at the Louisiana State Penitentiary played a 12-string guitar and sang in a clear, trumpetlike voice for the father and son who had driven from Austin in search of folk songs. "Good night, Irene/ Good night, Irene/ I'll get you in my dreams," sang Huddie Ledbetter, a songster who would go down in history as "Lead Belly."
If John A. Lomax and his 18-year-old son, Alan Lomax, hadn't hauled a 350-pound disk recorder, powered by two 75-pound batteries, to the Angola prison in July 1933, "Good Night, Irene" might've vanished into thin air. But thanks to the Lomaxes, who archived the recording at the Library of Congress, a New York group called the Weavers discovered the song and launched a folk-music revival with their version, a No. 1 hit in 1950.
The Lomax mantra was simple: Go out and collect folk songs before they disappear. "My father figured that the sinful people were in jail," Alan Lomax told interviewer Charles Kuralt in 1991. "So that's where we went for their stories. A folklorist represents the submerged cultures in the world, giving an avenue for those to express themselves."
Born in Mississippi in 1867, John Avery Lomax moved with his family at age 2 to a ranch in Bosque County, along the Chisholm Trail. He began hunting songs as a teen, reveling in the tunes the cowboys sang around campfires. He wrote down the lyrics, and he treasured frontier ballads as if they were arrowheads.
Though he would become internationally known as a pioneer of American musicology—the study of music forms and history—not everyone was supportive of Lomax's obsession at first. When he enrolled at the University of Texas in 1895, Lomax proudly showed a professor his tightly rolled collection of folk songs, bound by cotton string. But the teacher rebuffed him. These lowbrow Western songs were "tawdry, cheap, and unworthy," he was told. Stick to the classics. "That night," Lomax wrote in his 1947 memoir, Adventures of a Ballad Hunter, "I made a small bonfire of every scrap of my cowboy songs."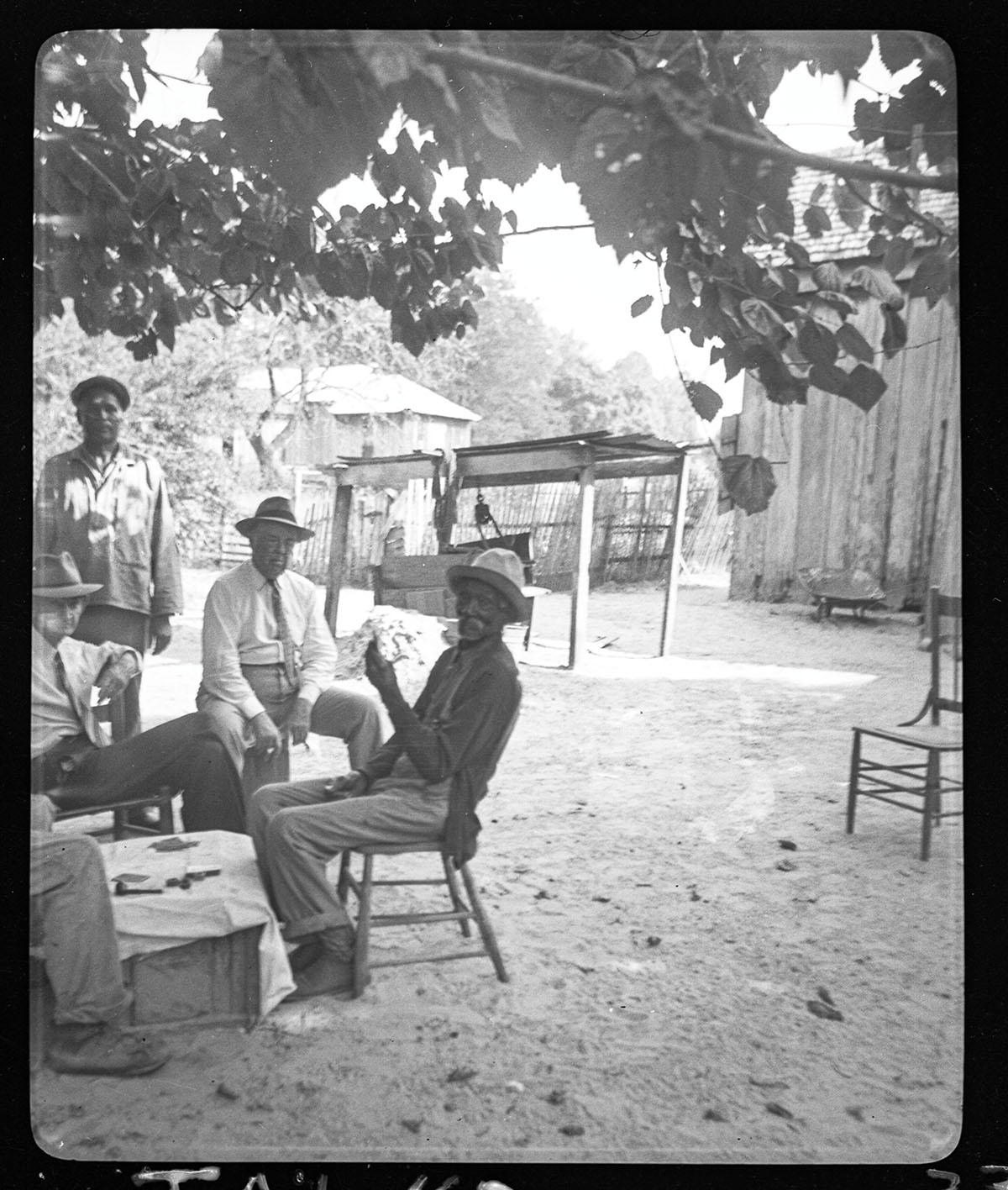 The Texan made his way to Harvard as a graduate student of English literature in 1907. There he found more enthusiastic mentors. Lomax's professors helped him secure a grant to collect the tunes that would fill his landmark 1910 book,
Cowboy Songs and Other Frontier Ballads
, which created a national fascination with Western odes. The book of lyrics and musical charts—introduced in a foreword by President Theodore Roosevelt—preserved future standards like "The Old Chisholm Trail," "Git Along Little Doggies," and "Streets of Laredo." The musical hand-me-downs had become fashionable.
Lomax first heard "Home on the Range" in 1908 from a Black barkeep in San Antonio. Lomax recorded the song with a primitive wax-cylinder machine. In Austin, blind musician Henry Lebermann, assisted by his wife, Virginia Lebermann, transcribed it into sheet music, along with 24 other tunes published in Cowboy Songs.
John Lomax followed with Songs of the Cattle Trail and Cow Camps in 1919. But as the parent of four children with his wife, Bess Brown Lomax, his income couldn't support the family, so the Lomax patriarch became a Dallas banker in the 1920s. Then came the stock market collapse in October 1929 and the Great Depression, made worse by the 1931 death of Bess. Back in Austin, John Sr. was a 65-year-old lost soul until his family convinced him to get back into his passion for preservation.
In the 1930s and '40s, Alan Lomax joined his father in search of regional music in work camps, settlements, and fishing villages across Texas and beyond. Prisons were particularly fruitful because many inmates had been behind bars since before the advent of commercial radio. Traditional music was all many of them knew, and they sang it in the fields to keep their minds off the hard labor.
When John Sr. returned to recording, a machine that cut grooves into an aluminum or acetate disk had replaced the old wax-cylinder technology. The new system enabled him to play back his recordings on-site. Upon hearing his recorded voice for the first time, Muddy Waters, whom Alan Lomax recorded in Mississippi in 1941, exclaimed, "Man, this boy can sing the blues!"
"John's practice of including Texans of color was controversial to the general public at the time, but his advice that there are still fields 'unturned' holds true today," says Kay Reed Arnold, vice president of the Texas Folklore Society, which John Lomax co-founded in 1909. "A good folk song is personal and comes out of the experience of the owner. Alan held that by hearing these songs, we are better able to understand one another, and that these songs create a bridge between different folks, different times."
Lead Belly remains one of the Lomaxes' most lasting discoveries. The family helped facilitate the Bowie County native's early release from prison in 1934, and they worked with him to record classics like "Midnight Special" and "Where Did You Sleep Last Night?"—songs that were recorded decades later by Creedence Clearwater Revival and Nirvana, respectively. Their partnership proved to be short-lived, though, partly because Lead Belly didn't like the Lomaxes' practice of claiming a share of royalties for songs they didn't write. The Lomaxes felt they deserved partial credit for locating and recording the songs.
The Lomaxes ultimately recorded more than 10,000 songs, some of them now ingrained in the fabric of American culture, including "House of the Rising Sun," which Kentucky teenager Georgia Turner taught them as "Rising Sun Blues" in 1937.
Carrying on his father's work with equal energy, Alan Lomax was the first to record Woody Guthrie in 1940. Two years earlier he found Jelly Roll Morton playing piano in Washington, D.C. He recorded Morton's music and an invaluable oral history. Rounder Records released them as an eight-disc set in 2005.
For six decades, Alan Lomax gave a voice to Indigenous musicians who may have otherwise been ignored. His work took him all over the world and enhanced the efforts of his father, who died in 1948 at age 81. In 1983, Alan founded The Association of Cultural Equity, a New York-based nonprofit that manages his archive and works to repatriate recording rights and royalties to original folk artists and their estates. Alan lived to be 87, passing away in 2002.
The family operated under the idea of "cultural equity," that music made on a street corner or front porch or a prison yard was as valid as that of the world's greatest symphonies. They dedicated their lives to trying to restore the balance that wealth and privilege had taken away.
"You can't kill off a culture," Alan Lomax liked to say, "until you kill the last person who cares about it."
For Posterity
The Lomaxes' work lives on in the songs they collected, including a catalog of more than 17,400 digital audio files available to the public. Under the direction of Alan Lomax's daughter, Anna Wood, The Association for Cultural Equity is based in New York City and works closely with the Library of Congress to keep the Lomax legacy alive. culturalequity.org
The Texas Folklore Society, founded by John Lomax and Leonidas Payne in 1909, collects and preserves folklore of Texas and the Southwest. Tarleton State University is the host institution for the nonprofit group, which also has an office in Granbury. The society's next annual meeting, including two folk hootenannies, is set for April 1-3 in Granbury. texasfolkloresociety.org
At the University of Texas at Austin, the Dolph Briscoe Center for American History archives the Lomax Family Papers in 44 boxes. The collection includes road-trip notes, handwritten correspondence with Woody Guthrie and Carl Sandburg, and many more fascinating documents. The collection is open to the public to examine. cah.utexas.edu
John A. Lomax, his wife, Bess Brown Lomax, and his son Alan Lomax are buried next to each other at Austin's historic Oakwood Cemetery. austintexas.gov/department/oakwood-cemetery-chapel
From the October 2020 issue