Population: Unknown
A road trip through the ghost towns of North Central Texas and beyond
By Scott Bedgood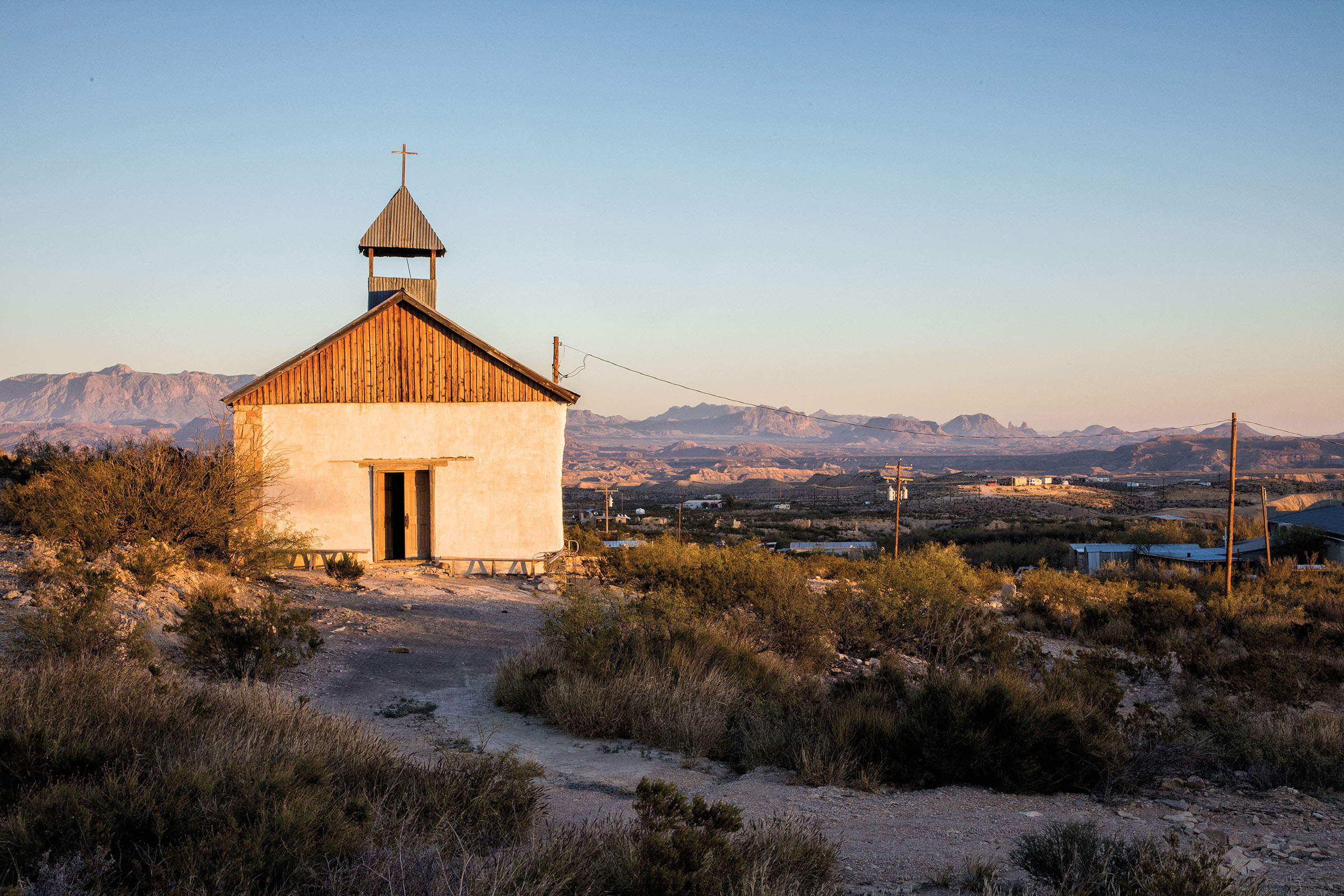 The history of Texas is marked by booms and busts. The booms brought droves of people from all over the world. The busts caused those same people to abandon the towns they had built, creating hundreds of ghost towns around the state. Visitors to a ghost town tour the dashed dreams of idealistic founders of the past, not unlike visitors to Italy taking photos of Roman ruins.
"The reason towns become abandoned is that there are economic changes beyond the control of the people who live there," says T. Lindsay Baker, a historian and author of Ghost Towns of Texas and More Ghost Towns of Texas. "We see it in the everyday world today. When the jobs disappear, the people do."
Every part of the state has towns like these, which means travelers can plan their own ghost town road trip depending on where they want to drive. When you are visiting a ghost town, remember to be respectful of private property and of those who may still live there.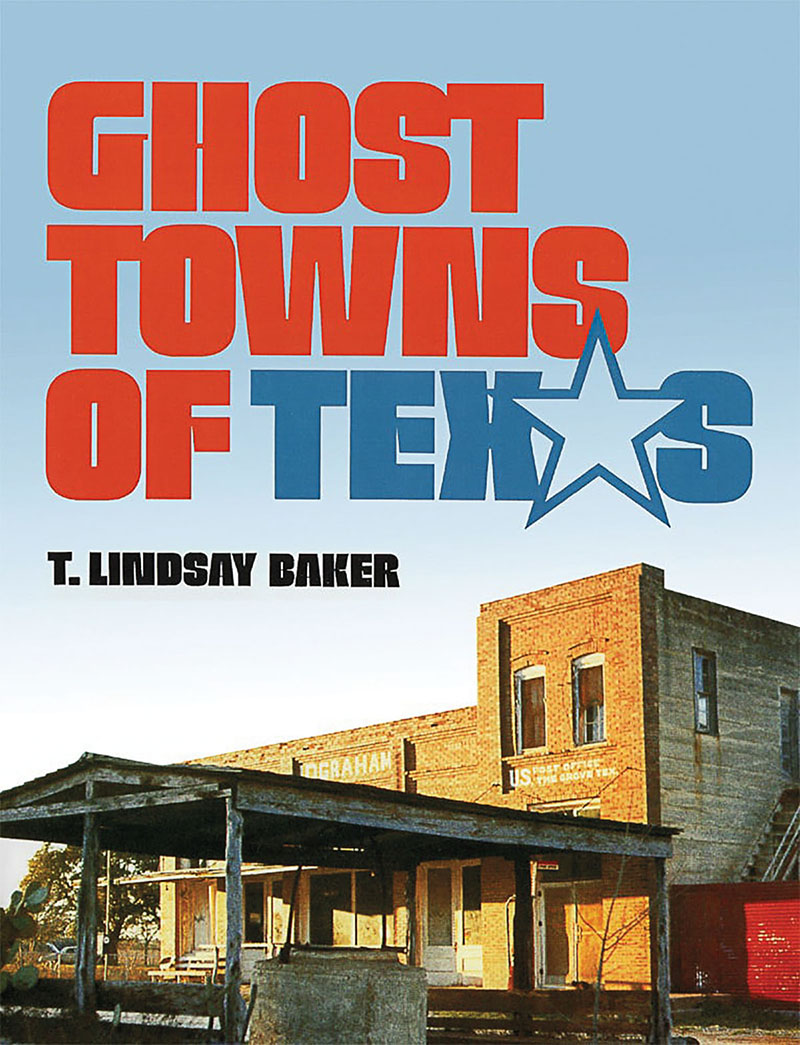 Hidden Texas

T. Lindsay Baker is a professional historian and former director of the W.K. Gordon Museum and Research Center for Industrial History of Texas. The center, located in Thurber, utilizes the ghost town's history as a case study of Texas' industrial development.
TH: What is a ghost town?
TLB: It is town for which the reason for being no longer exists. The places that I've written about may be totally uninhabited or they may still have a skeleton population, but there's no real reason for the town to exist.
TH: What criteria did towns have to meet to be included in your books?
TLB: First, the locations had to have legal public access. Second, I only included places for which there were tangible visible remains. Third, I gave even distribution across the state so that wherever a reader might be there would be a ghost town within a reasonable drive.
TH: What might cause ghost towns to form in the modern era?
TLB: Economic displacement is never a happy story, but it is inevitable in countries where there is economic change. Places where people live today will in some cases become depopulated. We don't know what climate change is going to do to the western half of Texas, but we know that there are places running out of water.
500+
Number of ghost towns in Texas
10,000
Thurber's population at its peak
19th-20th
Centuries when most ghost towns were founded
Ain't Afraid of No Ghosts
Spend a day exploring these ghost towns in North Central Texas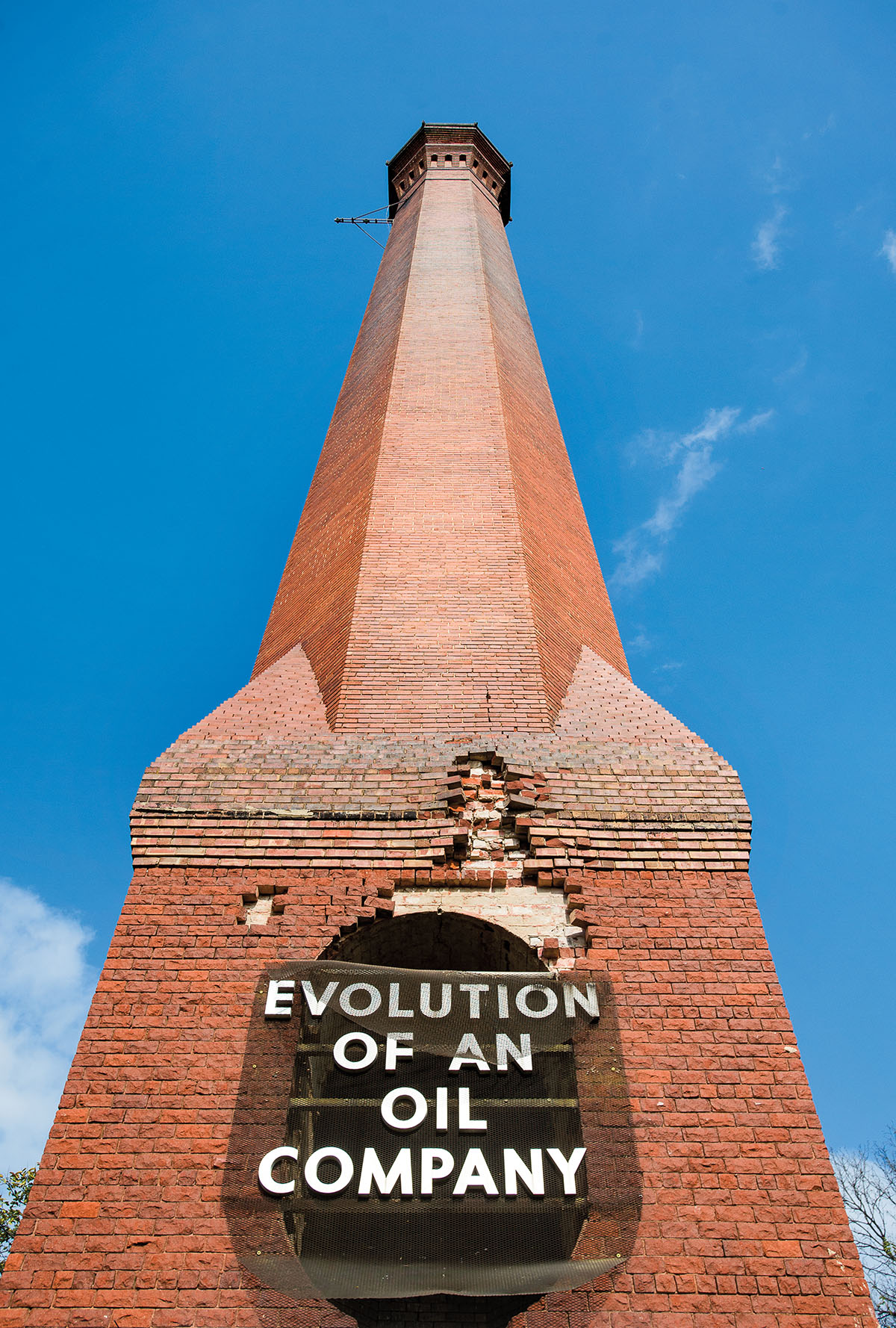 Thurber (pop. <50)
This ghost town in Erath County directly off Interstate 20 is one of the most accessible in the state, with its own exit and a large smokestack visible from the road. Thurber sits atop one of the largest bituminous coal deposits in Texas, and at the turn of the 20th century, thousands moved to the town to work in its coal mine. But railways' transition from coal to oil spelled doom for Thurber's main industry.
The large smokestack with "1908" emblazoned on its side can be reached from I-20's Exit 367. On the south side of the interstate, an old miner's house has been restored to its coal-boom-era appearance.­ Nearby St. Barbara's Catholic Church hosts weddings, funerals, and an annual Christmas program. The Smokestack Restaurant in the old drugstore offers chicken-fried steak and buttermilk pie.
Indian Gap (pop. unknown)
The town of Indian Gap in Hamilton County was established in the 1870s. "After World War II, much of the community moved to larger cities, and Indian Gap slowly lost most of the businesses in the area," says Patricia Smith, a former president of the Indian Gap Cemetery Association.
A general store formerly owned by Smith's great-grandparents and the Indian Gap Baptist Church are the only active remaining structures in town. The old schoolhouse was torn down in 2019 after being deemed unsafe. Two columns that used to hold up its facade are its only trace.
College Mound (pop. <400)
The town was named Beck's Mound when it was founded in 1840 as a farming community. Talks of establishing a college in town led to the name being changed to College Mound. The college never materialized, but the name stuck.
A cemetery off I-20 houses the graves of several generations of residents who lived in the town during the 19th and 20th centuries. The annual Decoration Day event, held for more than 130 years, brings family members of previous College Mound residents to clean and decorate the gravestones on the fourth Sunday of April.
Terlingua (pop. 110), right outside Big Bend National Park, is known for its two annual chili cookoffs in early November. The Starlight Theatre, now a restaurant, was once an entertainment destination for cinnabar miners in the early 1900s.
Indianola (pop. unknown), on Matagorda Bay near Victoria, was a thriving port with 5,000 residents before Union troops seized it during the Civil War. Hurricanes damaged the town in 1875 and fully destroyed it in 1886, leaving only gravesites and statues.
Lobo (pop. 15), located in Culberson County, is privately owned by three people from Germany who purchased it in 2001. The abandoned buildings are a favorite of photographers in far-out Texas.
From the October 2022 issue