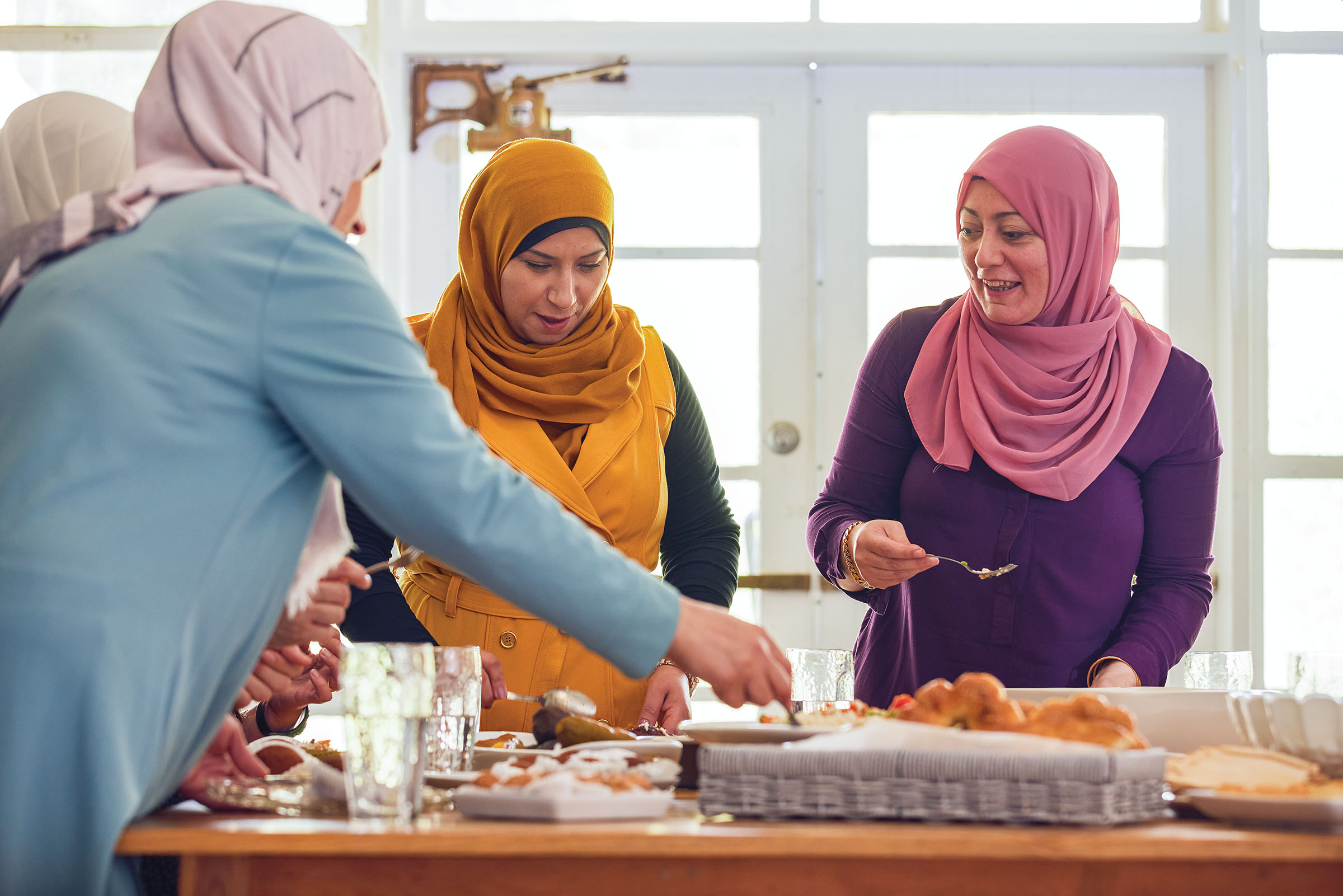 Kitchen
International
When refugees resettle in Texas, they bring their Ethnic foods and agricultural knowledge, making the state more diverse and more delicious
I sip black

tea in the home of Rania
in Wylie, a city 30 miles northeast of Dallas. Rania and her friends, Khuloud, Nawarah, and Maisaa, have cooked an elaborate afternoon meal. I catch whiffs of the food they've prepared: grilled chicken seasoned with aromatics and cilantro, alongside roasted, shredded carrots. Their near-instantaneous kindness and willingness to break bread with me has already cemented the meal as one of my most memorable dining experiences. Welcoming guests with food, love, and generosity is common in places like Syria, the women's country of origin.
"Home was a lot of people—our family, our friends, our community," Rania says. "I miss home, where our front door was always open. So I try to create something similar here."
Rania is one of 6.8 million refugees who left the Middle Eastern nation of Syria due to the violent ongoing civil war. After fleeing in 2012, Rania and her family spent four years as refugees in Jordan, where she describes the refugee housing as overcrowded and unkept. Four years later, she received a call from the International Organization for Migration, asking her if she'd be interested in moving to Texas. "I said, 'Are you joking? Of course I want to go!'"
Between 2010 and 2019, Texas has resettled around 57,000 refugees—more than any other state in the country. Most recently, as the war in Afghanistan came to an end in August, at least 50,000 Afghan refugees were expected to arrive in the U.S., and many have already found homes in El Paso, Houston, Amarillo, and Austin. The U.S. Department of Homeland Security defines a refugee as "a person outside his or her country of nationality who is unable or unwilling to return to his or her country of nationality because of persecution or a well-founded fear of persecution on account of race, religion, nationality, membership in a particular social group, or political opinion." The most common countries of origin include Iraq, the Democratic Republic of Congo, Myanmar, and Syria.
Refugees' food travels with them, and when given opportunities, their culinary knowledge and skills can be translated into meaningful employment and contributions to their families and communities. The result is a richer, more delicious Texas. Organizations like Be Kinder Coffee and Break Bread, Break Borders in Dallas and Plant It Forward in Houston provide opportunities for farmers, home cooks, and others to develop and enhance their skills while learning English, getting access to social resources, and making a living.
Russell Smith is the CEO of Refugee Services of Texas, an organization that has resettled nearly 20,000 people from more than 30 countries since 1978. He notes that many refugees get jobs in food service, which can range from working in meat processing plants to cooking in restaurants. About 14,900 refugees in Texas work in the food industry, according to research organization New American Economy. RST recognizes that food doesn't just play a role in getting a job; it's also an essential part of refugees' lives in a new and unfamiliar land.
"It's important because it gives [them] an anchoring," Smith says. "They're displaced by war or oppression, and they're coming to a brand new place to start a new life. Bringing the traditions from where you come from is an important thing, and food is a huge part of that."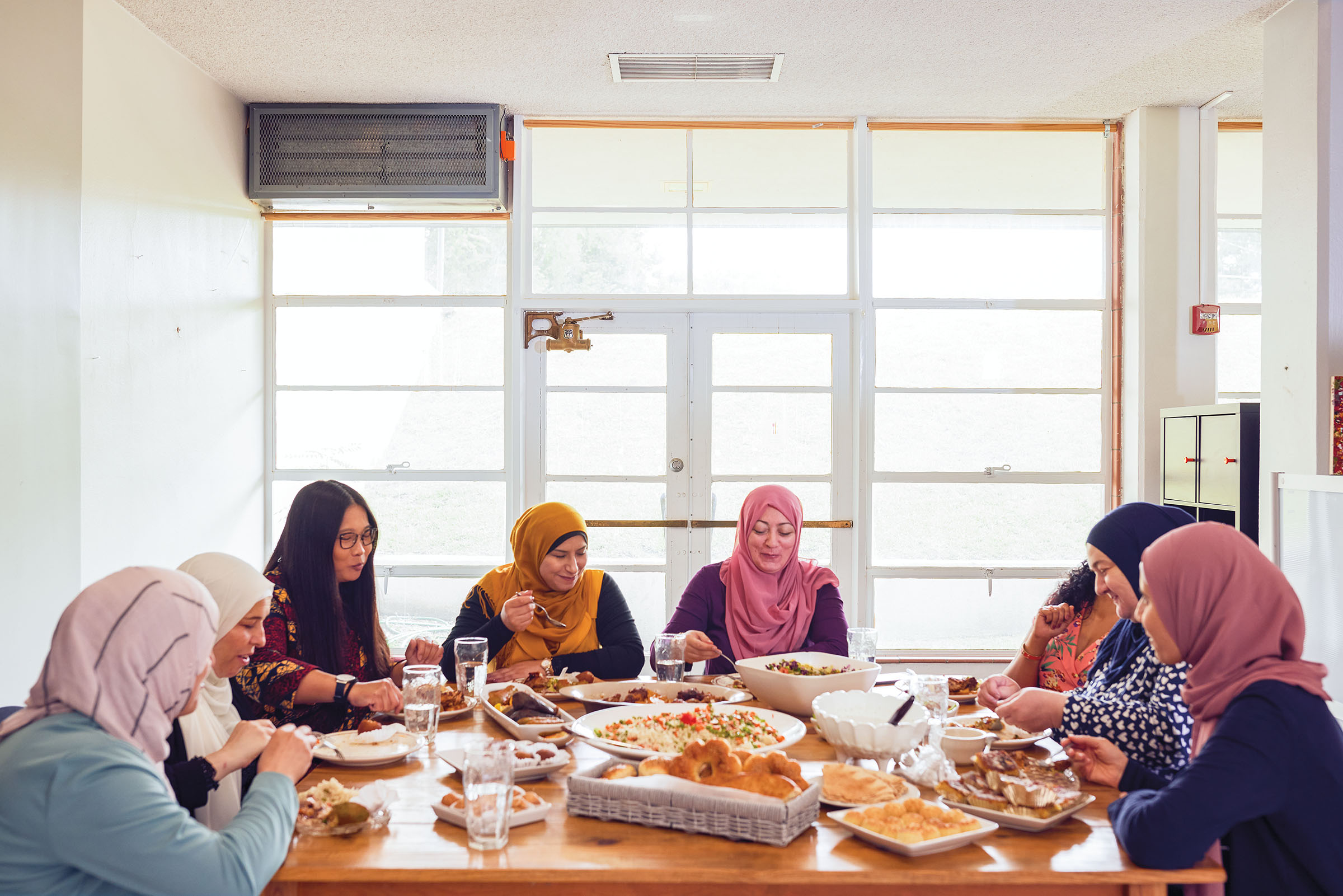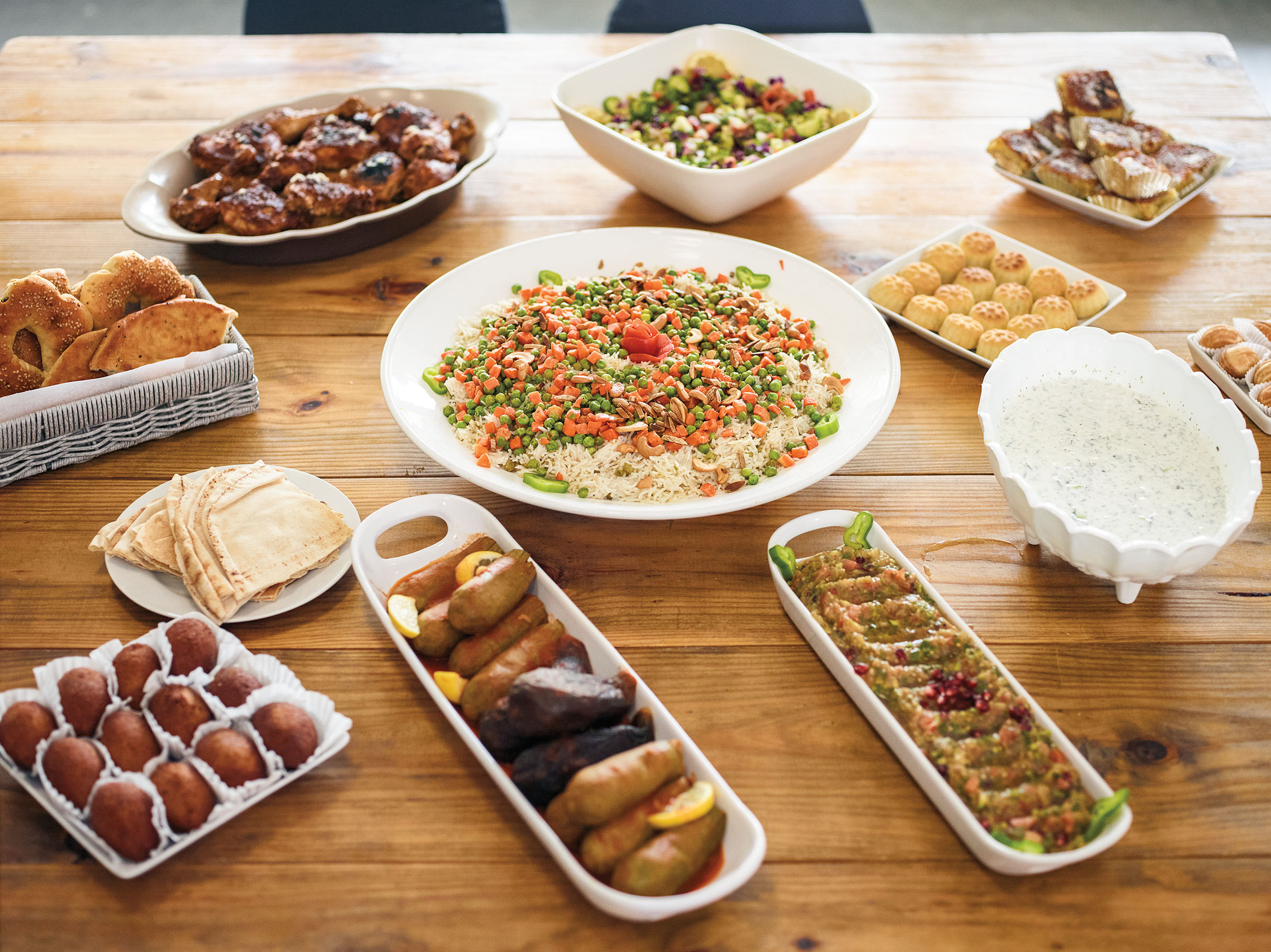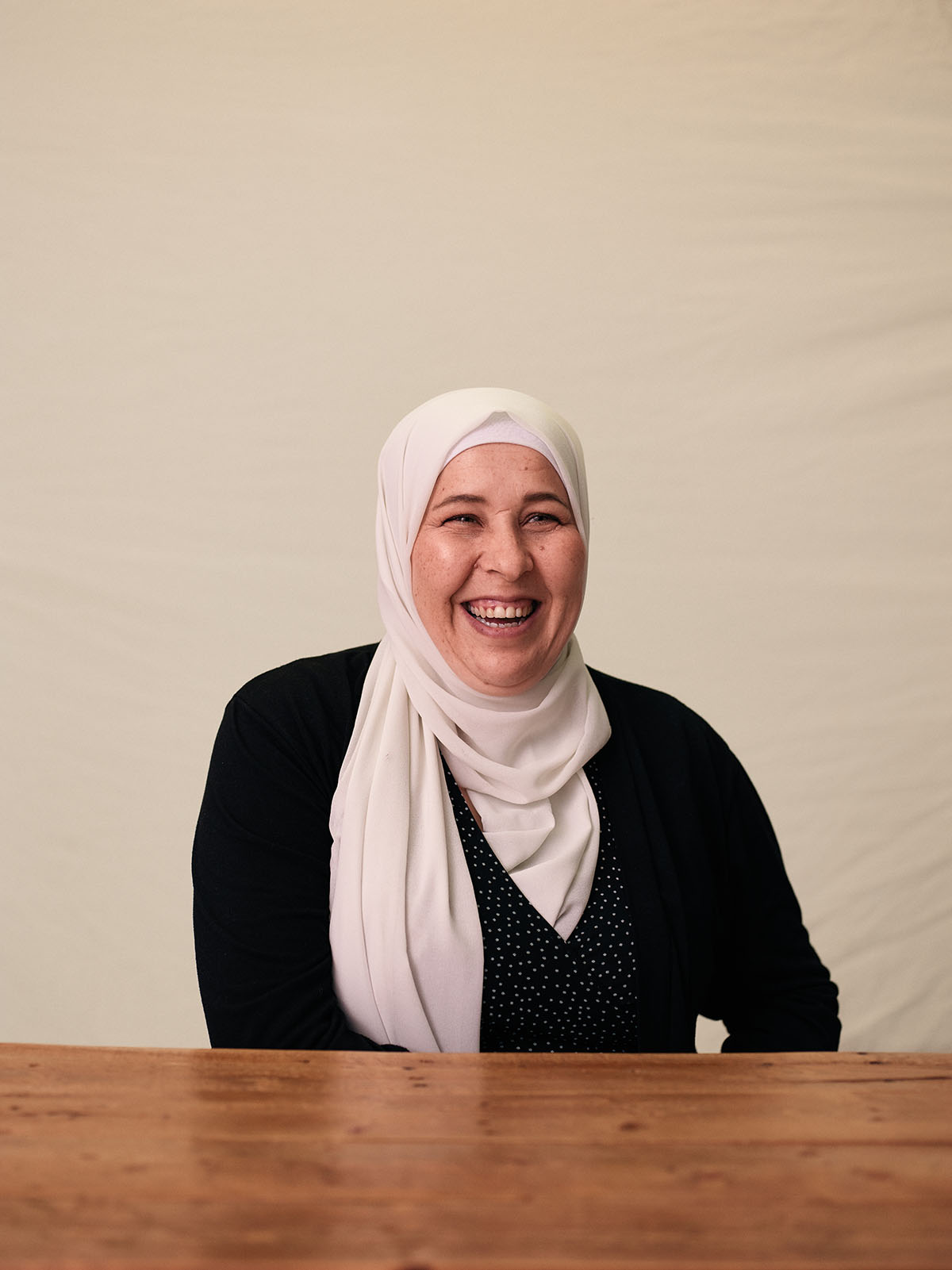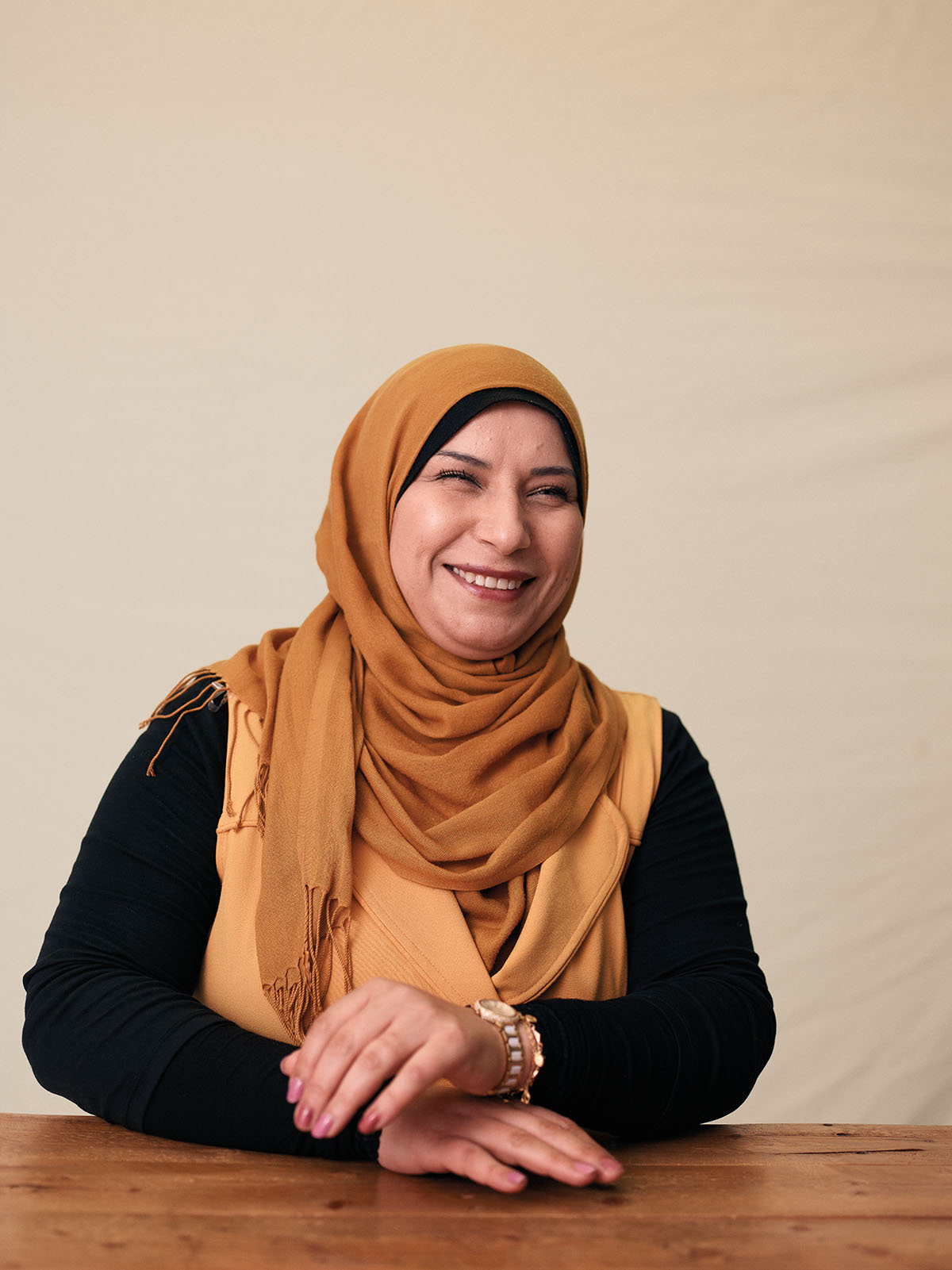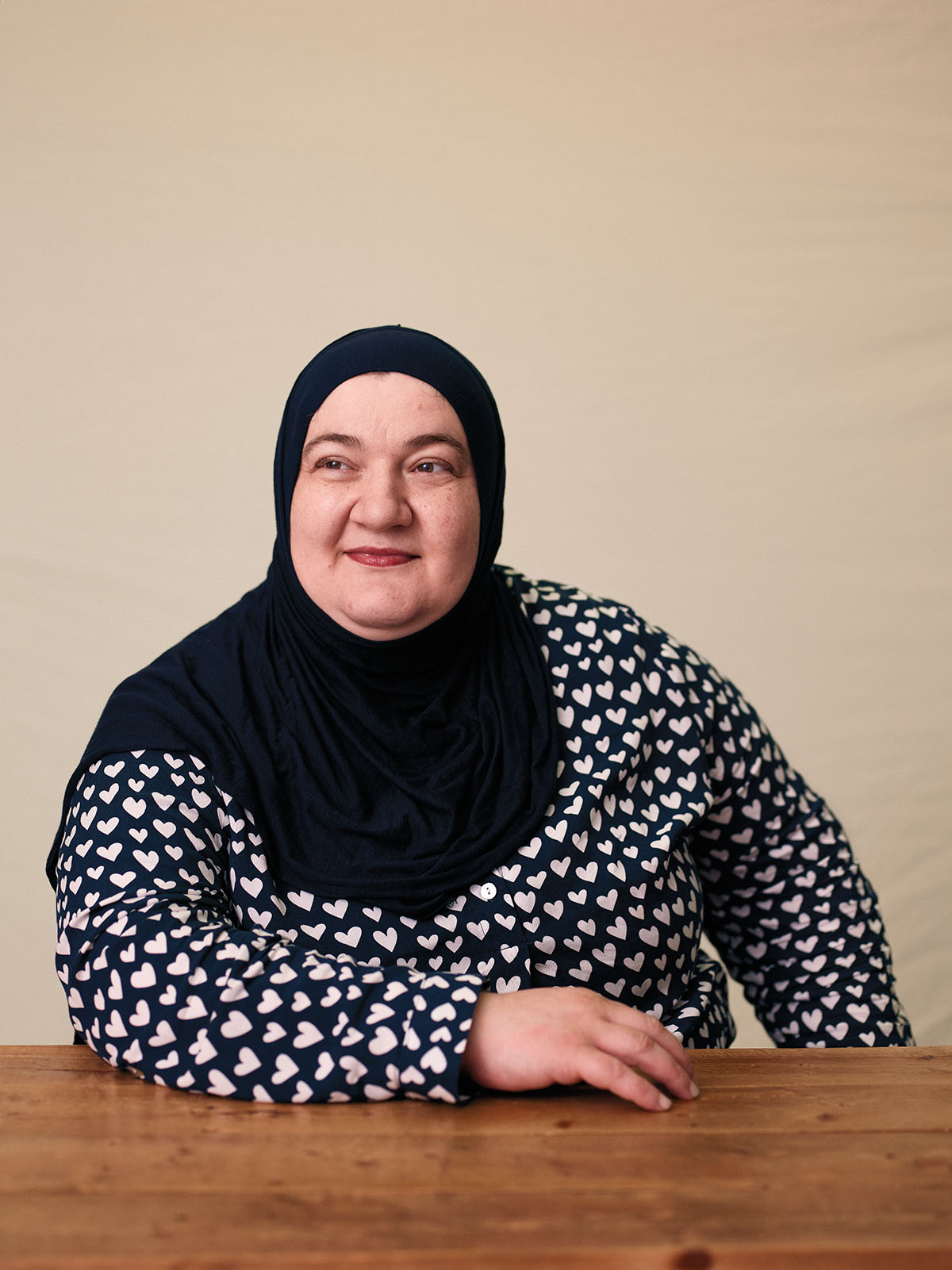 Every Saturday, Jane Nguyen Gow works her Be Kinder Coffee booth at the Richardson Farmers Market. She offers samples of granola, flavored with vanilla, maple syrup, and cinnamon; vegan chocolate chip bars; and various types of coffee with notes of dark chocolate or red fruits or cherries. Customers who inquire beyond the requisite pleasantries might learn a bit more about Gow's story, and how her status as a refugee inspired her to start her business.
On April 30, 1975, a 13-year-old Nguyen Gow was on a boat with her family during the fall of Saigon. As the city was overcome with looting and gunfire, Nguyen Gow, her seven siblings, and her parents drifted away from the only place they'd known as home. A yearlong journey took them through the Philippines, Wake Islands, Camp Pendleton in San Diego, and finally San Angelo, where Nguyen Gow and her siblings dealt with a few ignorant classmates. "I got into a lot of fights because the kids would ridicule us and make fun of us," Nguyen Gow recalls. "I was still learning English, and if I didn't have enough language to talk back to these kids, I dealt with them with my fists. I was always thinking, I'm the tougher one in my family, so I have to protect my siblings."
As Nguyen Gow grew older, she found more peaceful ways to resolve conflict, as well as a community that would help her feel less isolated. After a friend alerted the family to the growing Vietnamese community in the Panhandle, they moved to Amarillo. Nguyen Gow was in high school at the time, and she found solace in school, tennis, family, and food. She helped support her family through babysitting jobs and working in restaurant kitchens.
Eventually the family moved to Dallas so Nguyen Gow could attend the University of Texas at Arlington. After stints on both coasts, she settled in the DFW area. Despite her harrowing journey, Nguyen Gow is jovial, warm, and eager to share the life she's built as we talk over coffee in Dallas. "I'm married, a mother, and I've made a good living," Nguyen Gow says. "I'm grateful."
Even during Nguyen Gow's 35-year career in IT working for companies including Erickson, HP, and Splunk, she was always a coffee enthusiast, often visiting different coffee shops in the Dallas area. She decided to build on her personal interests and started BKC in 2019, which also aims to employ refugees and offer job training, mentorship, and support. "I really want to give back, and this feels like the right way to do it," Nguyen Gow says.
Currently, Nguyen Gow runs BKC out of her home, where she makes her granolas and vegan snack bars. Without a commercial kitchen or storefront, Nguyen Gow hasn't been able to hire employees full time. The business has recently partnered with RST to get refugees jobs in food service. Right now, she is focused on bringing more awareness to her business, but has big dreams for its future, like a shop or warehouse to produce on a larger scale.
"I want to do this because I am a refugee, and I know what new refugees are up against," Nguyen Gow says. "I want to be part of helping to make a difference for them because someone else decided to make a difference for me, and it changed my life."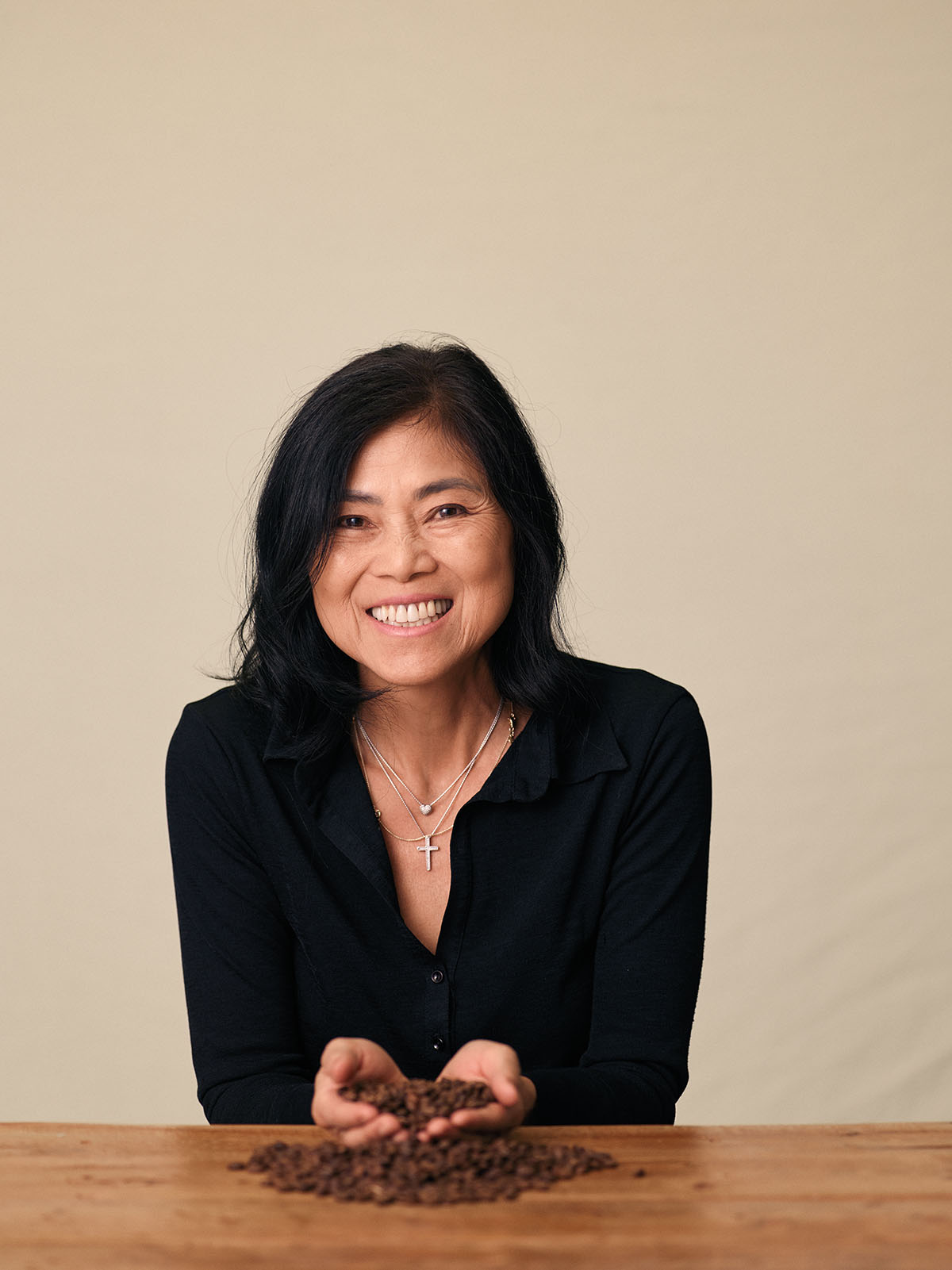 "I want to do this because I am a refugee, and I know what new refugees are up against," Nguyen Gow says. "I want to be part of helping to make a difference for them because someone else decided to make a difference for me, and it changed my life."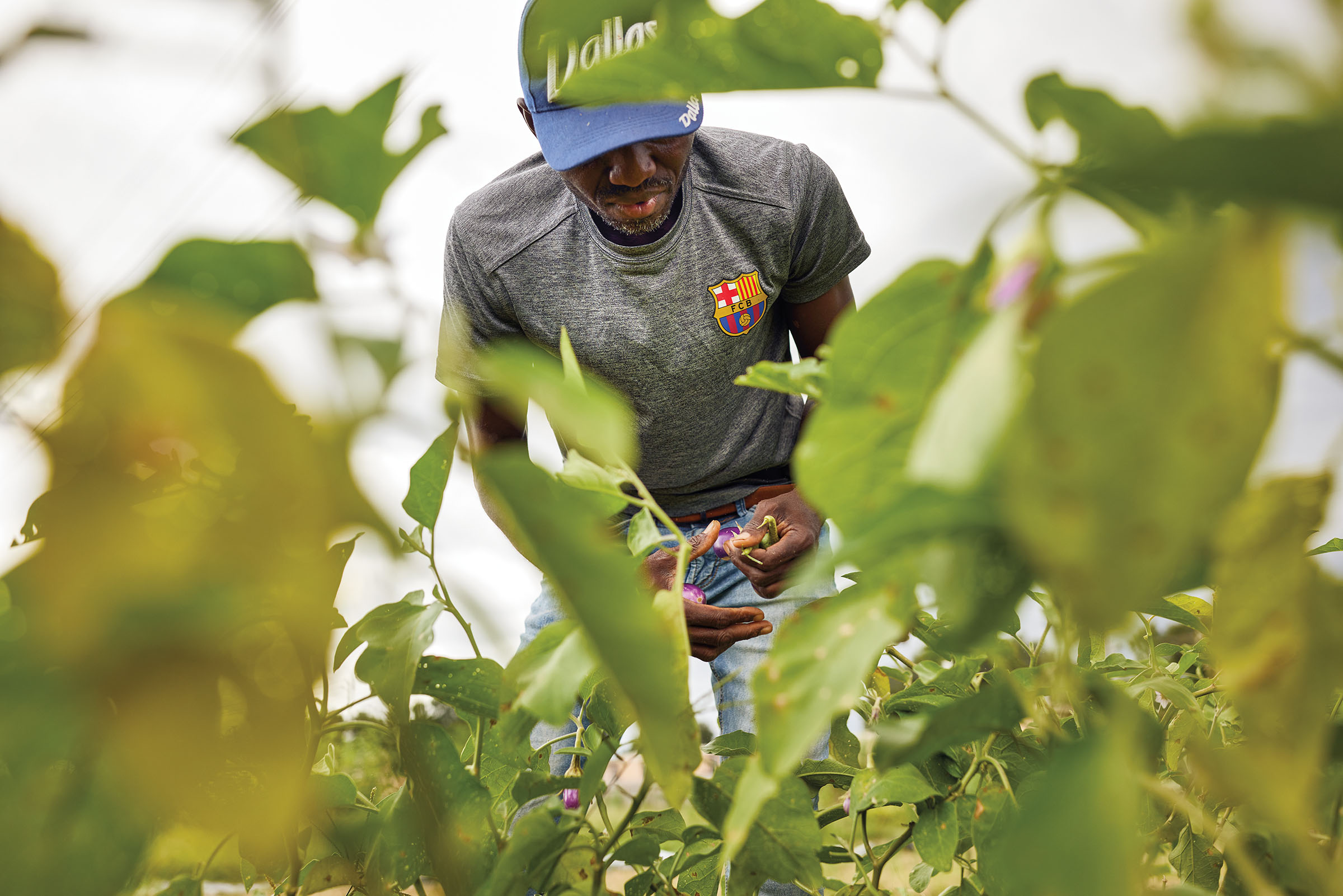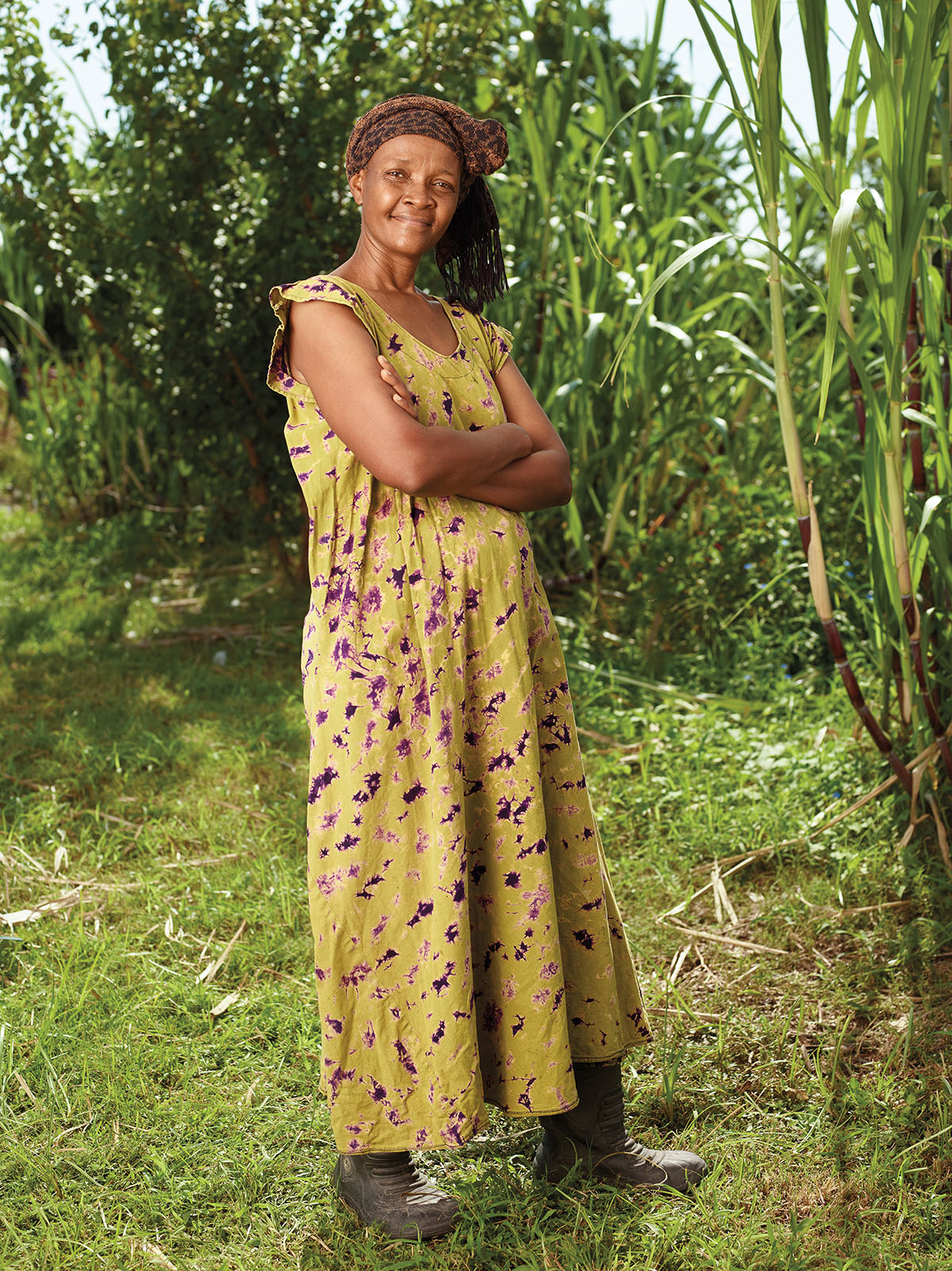 Back in Wylie, at Rania's home, the women are eager to show off their respective dishes: herbaceous Syrian rice and peas; Chechen dumplings with a bright garlic sauce; fattoush salad with pita chips; chicken shawarma; and grilled chicken kabsa. One of my favorite dishes is the citrusy lentil dish, harra bi isbaou, which translates from Arabic to "burned finger" in English because you can't wait until it's cooled to eat.
Chatting as we eat, the women tell me about their journeys with Break Bread, Break Borders—a catering service that seeks to empower refugee women through culinary careers. BBBB was founded in 2017 by Jin-Ya Huang, the child of Chinese refugees. The organization, which currently employs eight women, has served more than 12,000 meals at events like board meetings and weddings. The menus reflect the cuisines the women grew up with. Not only does cooking these dishes help the women make money to support themselves and their families, it also helps them connect to their traditions and cultures.
"We've seen this really powerful business model throughout the world—people working with refugees cooking and using food as education—but we didn't see anyone doing this in our backyard," Huang says. "We didn't see anyone who was using storytelling and really amplifying the background of the food and culture through oral history."
Over lunch, I learn more about the stories of the women gathered. Nawarah is also from Syria and left to escape the civil war. A former schoolteacher, Nawarah sought safety and better healthcare opportunities for her children, one of whom has diabetes. The family spent two years in Turkey before working with the International Organization for Migration. In 2017, they came to the Dallas area. "I left everything to give a good life to my kids," Nawarah says.
Though the women have a deep appreciation for Texas, creating home in a new place took some time. But their shared experience has developed into a strong community. "We can be there for each other and try to create a better future," says Khuloud, one of the women present at the lunch. The women meet with each other outside of work, attend a local mosque together, and support each other as they navigate life and parenthood in the Dallas area. They encourage each other through some of the tougher aspects of being refugees, like not always feeling welcome.
Huang created BBBB to help humanize the refugee experience, an effort inspired by her late mother, Mei-Ying (Margaret), who was a restaurateur and community leader in Dallas. Huang grew up recognizing the important role food and ownership can play in a refugee's life.
"My parents are entrepreneurs; my aunt and uncle had a family business. We've been in the restaurant business for decades," Huang says. "I was the one who was like, 'Oh, I'm gonna run away from food.' But I ended up running right back."
Huang encourages her cooks to start their own endeavors. Some former members of BBBB have gone off to open their own restaurants or other businesses. The company's goal is to unite people through food, but also to bring refugees closer to lives they choose for themselves.
"They didn't have the power to decide whether they get to stay in their country or not," Huang says. "We wanted to see them hold power again."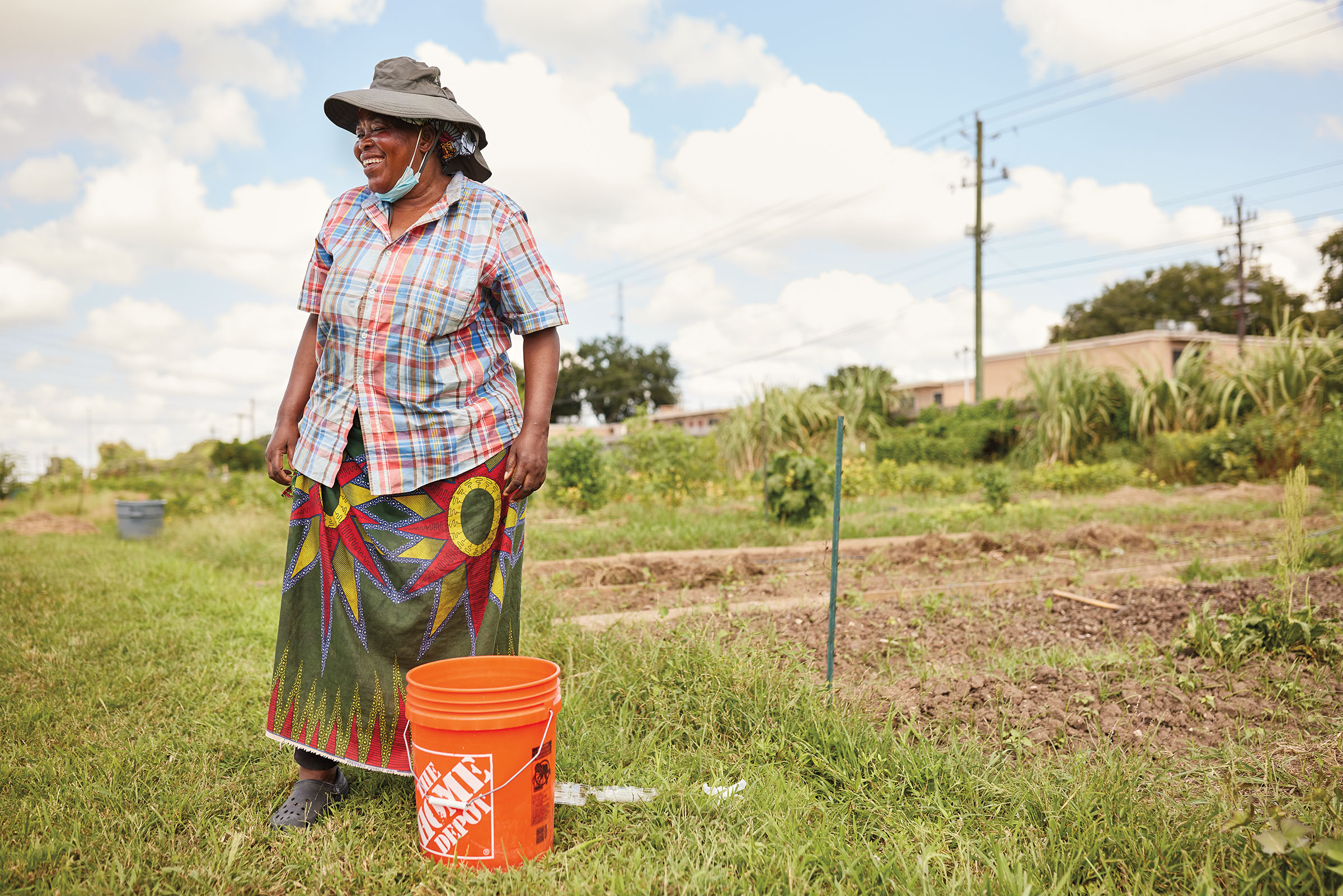 Part of gaining power is having autonomy. Through the Houston organization Plant It Forward, refugees operate as business owners, farming their own plot of land in the nation's fourth largest city. Liz Valette, the president of PIF, has watched the mission of the organization evolve since its inception. It was founded in 2011 by the O'Donnells, a local philanthropic family.
At the time, Iraqi refugees were dominating the news cycle, attracting the family's attention. The O'Donnells reached out to local Catholic agencies who told them that while Iraqi refugees were in Houston, many had advanced and professional degrees and English-language skills, and thus had less difficulty finding work than non-English-speaking refugees from other countries. They redirected their attention to a group of Congolese refugees, many of whom came with agricultural expertise but weren't as adept with English. They began working with refugees from Congo and other nations who knew how to work the land but could benefit from language-learning opportunities.
Constant Ngouala has worked with PIF since the beginning. Ngouala grew up in the Republic of Congo, but left in 1999 amid ongoing civil wars and ended up farming in Gabon on the west coast of Central Africa. "My family pushed me to get the training for farming because it would be a way to make a living in a new place," he says. It indeed turned out to be useful for his work at PIF. "Houston is the land of opportunity," Ngouala says. His farm has become a deeply respected institution in the city and his produce sells at Houston farmers markets like Urban Harvest and Braeswood.
The organization saw sales double during the pandemic, a time in which, according to Valette, local farms were able to more effectively provide food in contrast to the tenuous global supply chain. Like BBBB and BKC, PIF is eager to help refugees gain autonomy. Refugees work at the farm as independent contractors and are able to control their schedules. They each receive a plot of land to grow their own produce, which includes eggplant, broccoli, figs, and habanero peppers. Ngouala grows carrots, cabbage, arugula, and okra. "It's very nice to see how much people like what we grow," he says.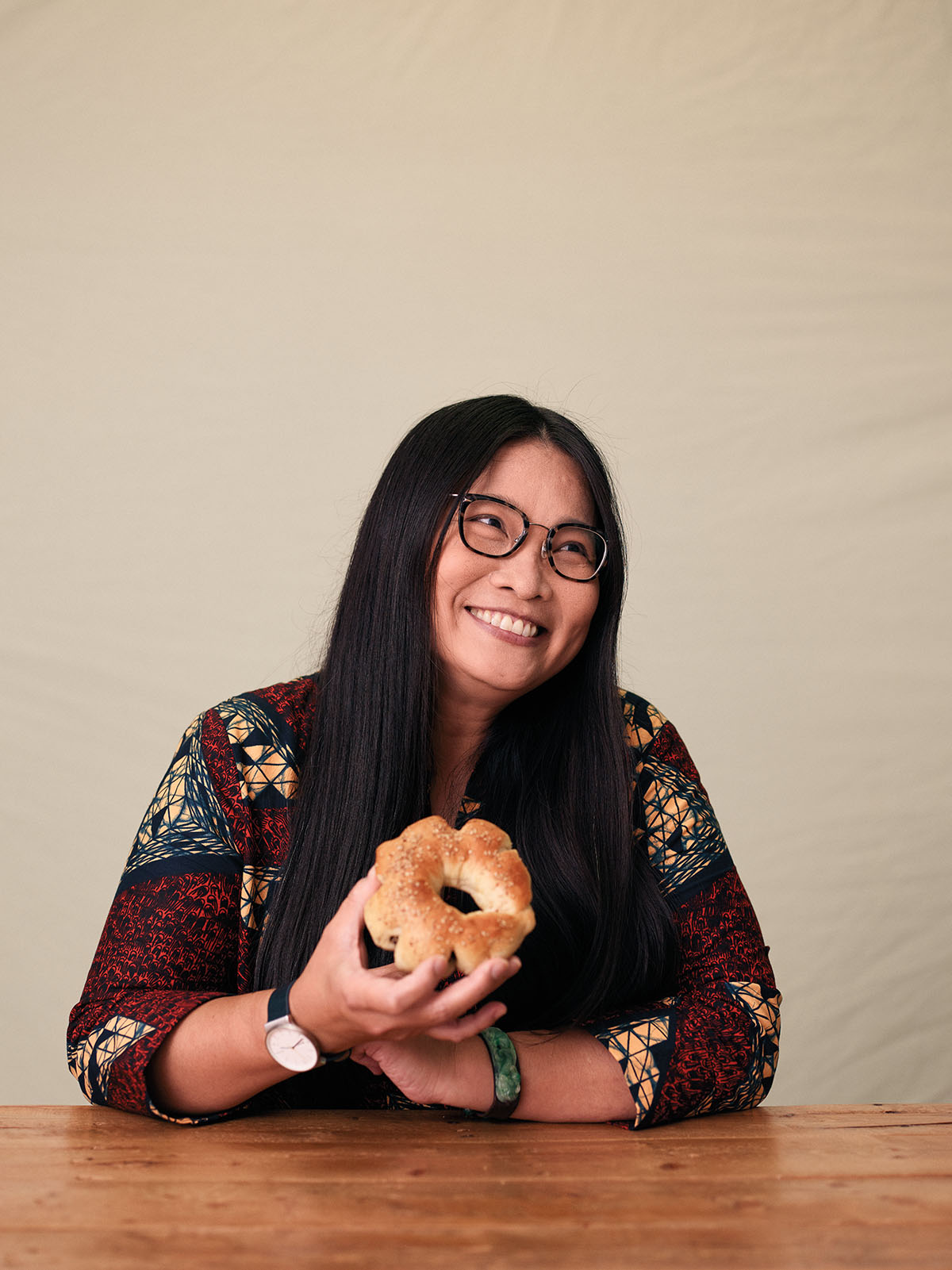 Be Kinder Coffee is a refugee-owned nonprofit that sells homemade granola, vegan snacks, and coffee beans sourced from Ethiopia and Guatemala and roasted in small batches. You can find its products at the Richardson Farmers Market on Saturdays from 9 a.m. to 1 p.m., the Watauga Farmers Market on Sundays from 10 a.m to 2 p.m., and online at bekindercoffeeus.org.
Break Bread, Break Borders is a Dallas-based catering company that hires refugees as cooksa. The company sells packaged hummus, baba ghanoush, and other items at the Market Provisions Co. shop at the Dallas Farmers Market every day. For catering inquiries or to donate, visit breakbreadbreakborders.com.
There are numerous ways to purchase refugee-farmed produce from Plant It Forward in Houston, including farm shares, farmers markets, and farm stands. You can also Adopt-A-Farm and volunteer. Learn more at plantitforward.farm.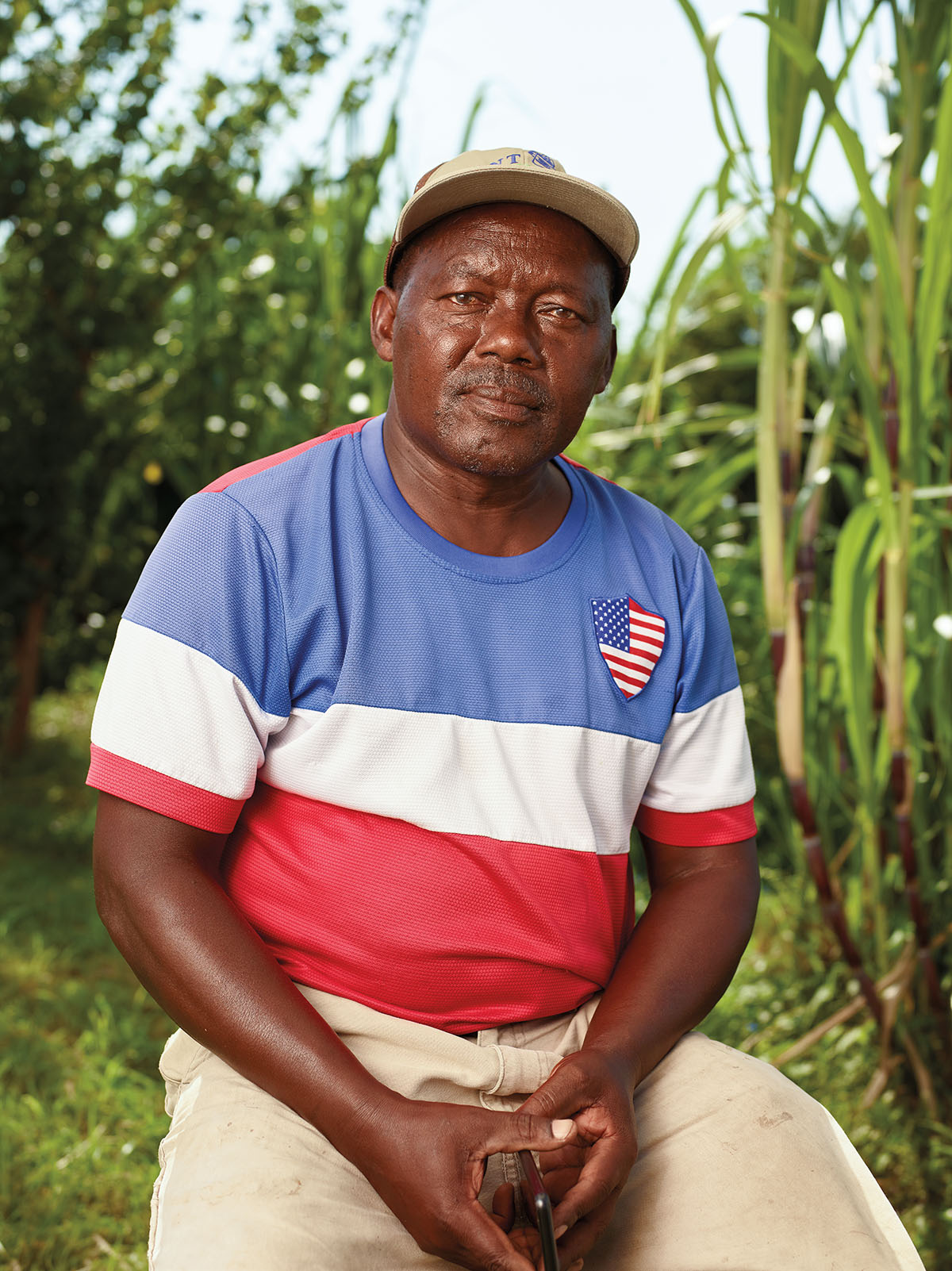 The PIF staff and volunteers help the farmers deal with challenges specific to living in the U.S., such as accessing lines of credit to build financial stability. Valette will often ask alumni to speak to the farmers about how to pursue their individual ambitions, such as home ownership, and to offer encouragement and remind them that their goals are possible.
Most of the farmers have come from Congo, the Republic of Congo, and Liberia. In recent trainings, PIF has had farmers from at least seven different countries in Africa. The organization is aware of the tragic history within these countries, including exploitation for their agricultural knowledge and forced labor during the trans-Atlantic slave trade. Many enslaved people who arrived in the U.S. from Africa were forced to farm some of the very same things the PIF farmers grow today, including okra. "It's certainly something that we're trying to grapple with to make sure that we are not contributing to the historical trends about who's growing our food and how they're treated and whether or not they're marginalized," Valette says.
In addition to attracting attention at farmers markets, the produce from PIF also makes its way into top restaurants in town, like UB Preserv, which spotlights the farm's produce in dishes like the greens and okra stir-fry.
"Our farmers are kind of like rock stars," Valette says. "The city has just been overwhelmingly supportive, and I think it's because Houston loves playing the role of a welcoming, diverse city."
From the November 2021 issue