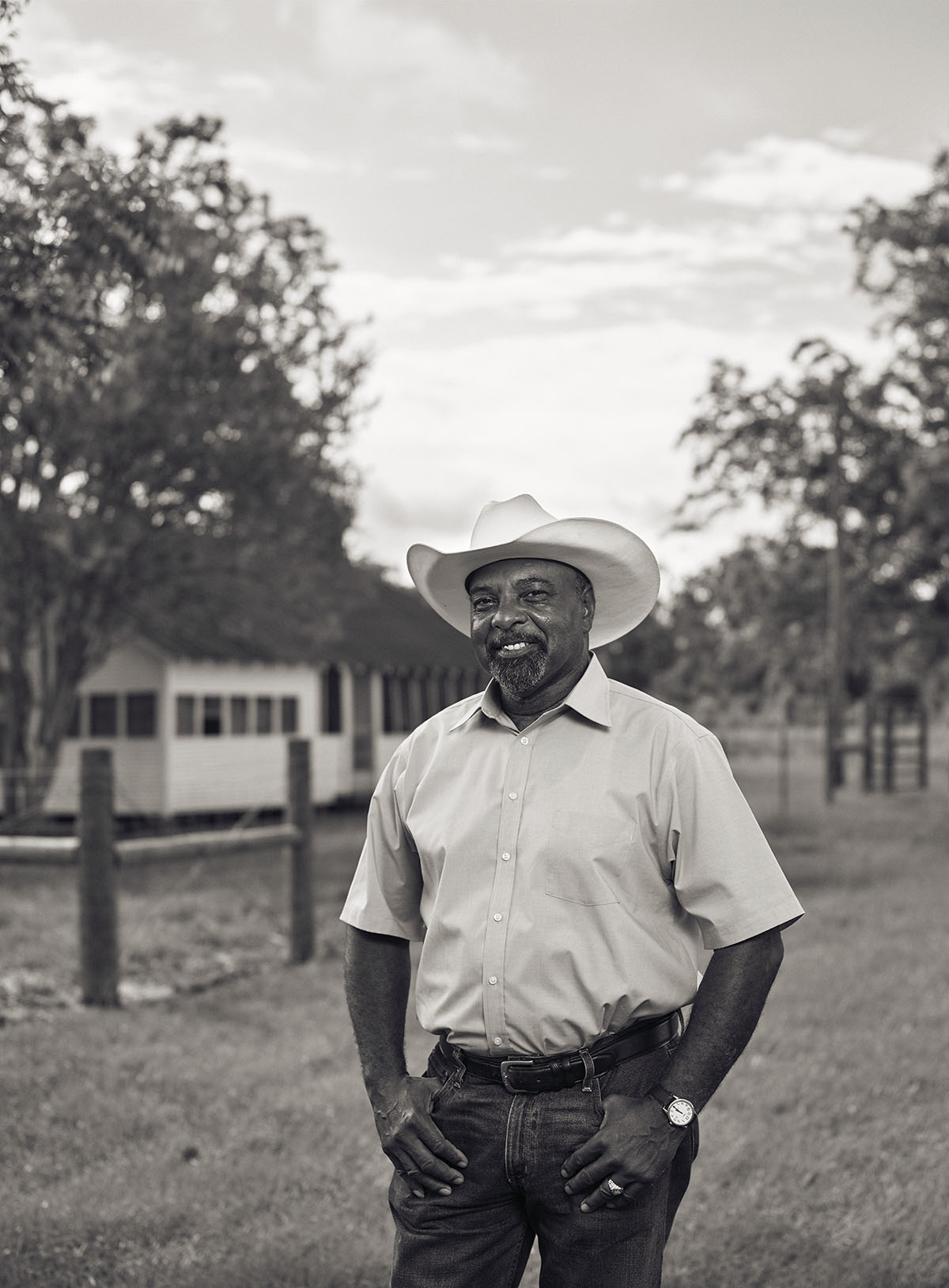 It's easy to bypass Shankleville, an East Texas community with no business district or convenience store. But what it lacks in stature, Shankleville makes up for in heritage—a proud history that resident Phillip White calls an "enduring love story." White traces his ancestry to the town's founders, Jim and Winnie Shankle, an African American couple originally from Mississippi. When Winnie was sold to a Texas slave owner in the mid-1800s, Jim escaped and fled after her, swimming across the Mississippi River and traveling nearly 400 miles. The two reunited, and after emancipation, they settled this farming community of freed slaves. Today, Shankleville numbers no more than 100 people, but it got a burst of national attention last year when Michael Strahan, the retired football star and TV personality, discovered his ties to the community in an episode of PBS' "Finding Your Roots." Sitting on the back porch of his family home, White, a Newton County commissioner, reflects on Jim and Winnie—his great-great-grandparents—and their legacy.
No River Wide Enough
"It almost runs chills over your body to think about what my great-great-grandfather actually went through, how he had to swim the Mississippi River. I couldn't even imagine that. And then having to travel by foot all the way over here. That's a lot of love."
Freedom Colony
"This is one of the first slave colonies settled after emancipation. Jim Shankle was one of the first that settled back here to start a family. Having Shankle blood in me, I feel somewhat obligated to keep connected to the roots of the Shankle family. The Shankle family is one of the strongest bloodlines and well known to people in this area, especially anywhere in northern Newton County. Everyone here's related some way or another, either on the mother's or the father's side. I've got cousins all over the place."
Independent Spirit
"My dad and mother, they had 11 of us. My dad's means of providing for the family was raising crops, and he and my mother both had strong determination to raise the children without any type of governmental support or anything like that. They raised anything, from potatoes, green beans, peas, peanuts, and sugar cane—just about anything you could eat. I think there was very little need for any grocery stores or anything. I remember when they used to take their corn to the mill and get cornmeal made of it. That's the sugar-cane mill out there—the shed is still there. We used to make sugar-cane syrup. As a child, I would haul sugar cane down here. It's hard to find now. There's very few people who fool with it anymore."
Big Fish
"I would say there are roughly 20 houses in Shankleville, kind of spread out. Burkeville is the nearest town, and there's a store there, about 2 miles from here. We have two major dams here. Sam Rayburn [Reservoir] is about 30 minutes from here, and Toledo Bend [Reservoir] is about 25 minutes from here. They're great for bass, perch,
and catfish."
On the Porch
"I'm just a country boy at heart. A good afternoon is sitting on the front or back porch with a cup of coffee and watching God's creation—the wind blowing the leaves in the trees, the birds. You don't have your next-door neighbor over here 10 feet away from your house, blasting their music, music that you don't care about. If we stop talking, you can hear birds in the background, hear quail. You stick around long enough and pay attention, you can distinguish the different chirps of the birds."
Town Trivia
Population:
100
Number of Stoplights:
0
Year founded:
1867
Nearest City:
Beaumont, 80 miles south
Marquee Events:
The Texas Purple Hull Pea Festival, last Saturday in June.
Map it:
The Addie L. and A.T. Odom Homestead, a historic site, 194 County Road 1040 in Burkeville. (The spring where Jim and
Winnie Shankle rediscovered each other in the mid-19th century is a short walk from the homestead.)
From the February 2020 issue