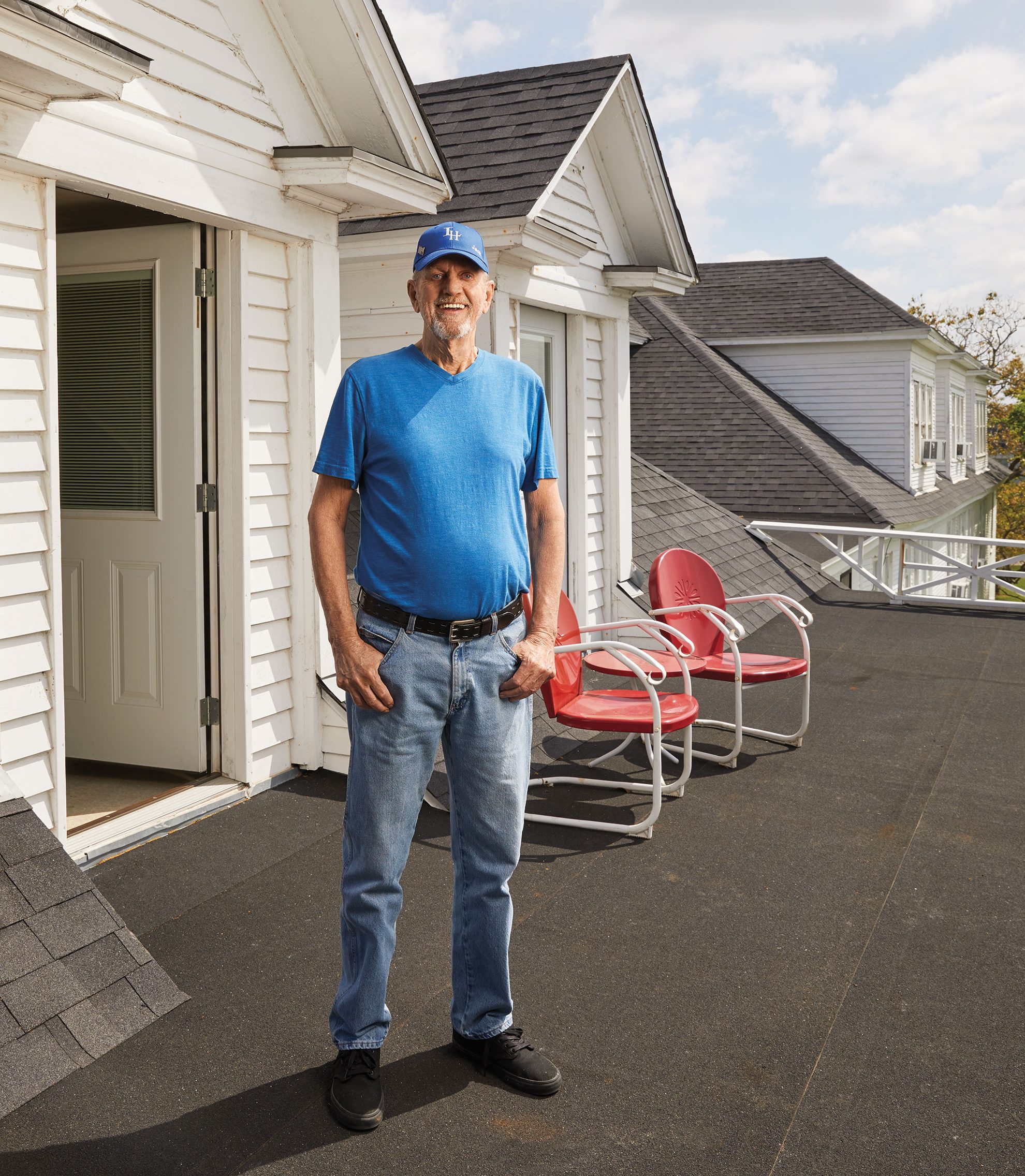 At the historic Luther Hotel in Palacios, proprietor Jack Findley often mingles with guests on the front porch overlooking Matagorda Bay. Findley's path to Palacios was circuitous. A former professional ballroom dancer, he met his wife, Claire Joy, on a dance floor in San Antonio. After she inherited the hotel from her parents, Charles and Elsie Luther, in the 1990s, the couple ran the business remotely until Claire Joy's death in 2005. In 2010, Findley moved to Palacios to preserve the family legacy, and by extension, a Palacios tradition going back to the early 20th century. The Texas Rice Development Co. built the hotel in 1903 to lure rice farmers and ranchers. Today, Palacios boasts a rich history and a habitat teeming with fish and fowl. As concierge, Findley has plenty of recommendations for visitors, yet he insists his adopted hometown is primarily about slowing down—a getaway, not a destination. It's a place to enjoy nature or to do a little bit of nothing, like lounge in one of the rocking chairs on the Luther's porch.
Historical Happenings
"First there were the Karankawa Indians living in this part of the coast. Later, the French explorers came in 1685. When La Salle's ship La Belle was discovered in Matagorda Bay [in 1995], they found part of the hull intact and numerous beads and cannons. The local City by the Sea Museum is building a La Salle exhibit on its second floor." 
What's in a Name?
"It's pronounced puh-LASH-us, but it's actually the Spanish word for 'palace.' As the story goes, when some Spanish sailors washed ashore after their galleon sank, they were delirious and thought they saw three palaces. Originally, the town was called 'Tres Palacios.'"
Past Lives
"The Luther Hotel has had three lives. First, the Bay View Hotel was built in 1903. In 1904, it was moved to this location and called the Hotel Palacios. At that time, the two wings and a three-sided wraparound porch were added. After Charles Luther bought the hotel in 1936, he renovated it and enclosed the porch to add rooms. During World War II, the town had 16,000-plus soldiers at Camp Hulen, and many celebrities came here to entertain the troops: Rita Hayworth, Shirley Temple, Bob Hope, Bing Crosby, Carole Landis, Tex Ritter, Artie Shaw, Harry James."
Retro Rooms
"People come to the hotel because the building is old and unique, not cookie-
cutter. They don't come here because it's modern, because it ain't. The original hotel had chamber pots. Today, the 1940s tile in the bathrooms is still pristine. People who like historic hotels say it feels like going to grandma's house."
Gone Fishing
"Palacios has a huge shrimping industry. There are shrimp shacks where you can get table shrimp and fish bait fresh off the boats. A lot of people say that the best place to fish is the pier just across the street from the hotel. You can catch trout, flounder, shark, eels."
Tacos and Pho
"The Point has a Mexican chef in the morning and a Vietnamese chef in the afternoon. You can get breakfast tacos and also pho. It's a bit of an unusual setting—in a convenience store. Anthony Bourdain featured it on his show Parts Unknown in 2016."
For the Birds
"We're in the center of the best birding on the Texas coast. Mad Island Marsh Preserve on the other side of the bay recorded the highest bird count in the nation. People come from all over for the annual Christmas Bird Count. The Matagorda Bay Birdfest is all about birdwatching: You can go on birdwatching tours by kayak in the marshlands, or by boat, or by land. And everyone dresses up like birds for the parade. I was a vermillion flycatcher."
Nearest City
Victoria
56 miles west
Marquee Events
La Salle Landing Re-enactment and Fireworks, July 4
Matagorda Bay Birdfest, held annually in March
From the June 2019 issue