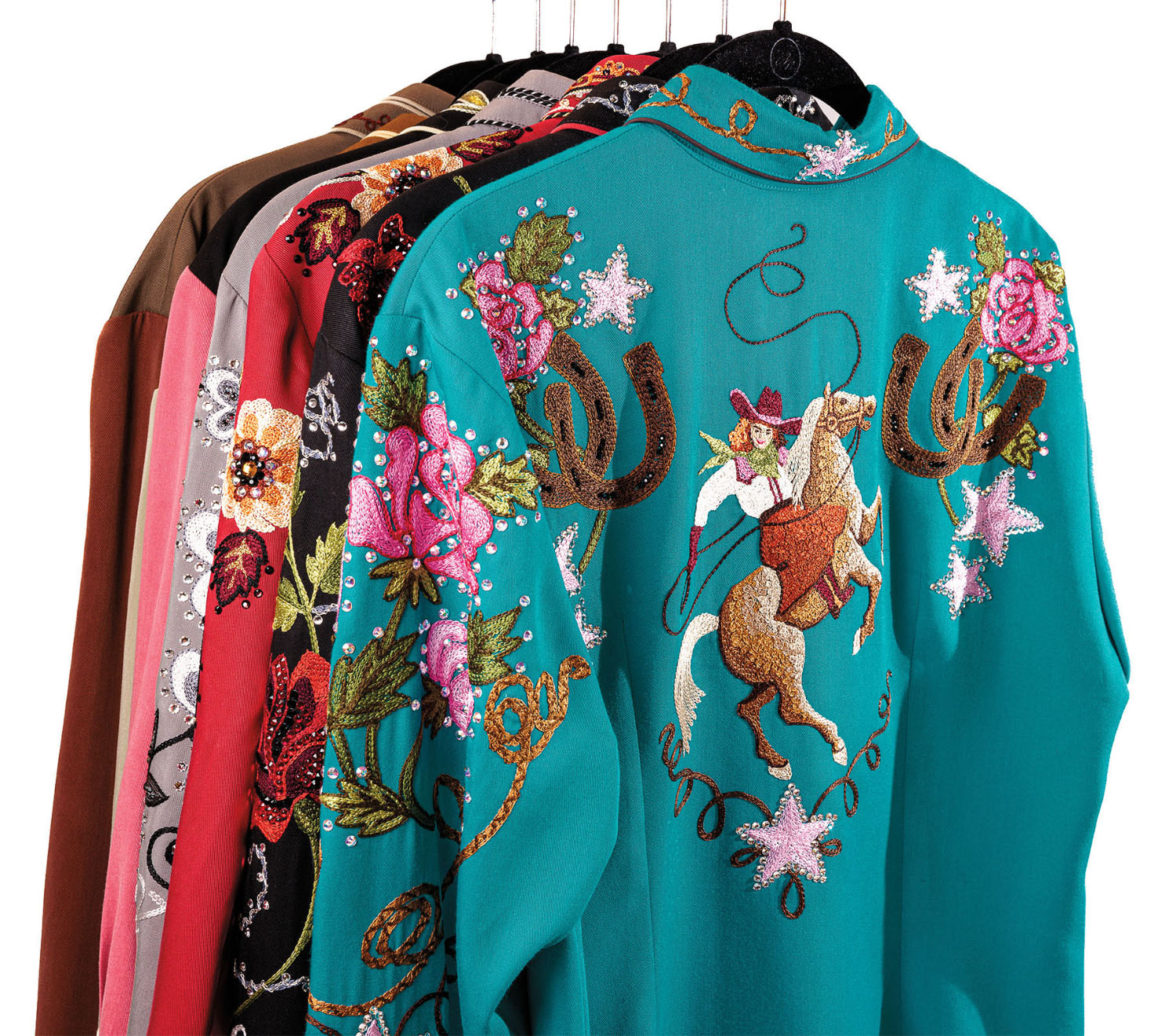 Clothing designer Vera Vasiley's Instagram feed boasts a photo of pop star Gwen Stefani sparkling in a rhinestone bra and hot pants. Hugging Stefani's shoulders is one of Vasiley's bespoke creations—a pink Western-style shirt embroidered with bright blue cacti, a cascade of silver fringe tumbling from the sleeves. Though some might be intimidated working with superstars, Vasiley knows her own worth. "People don't understand," she says, "I'm the biggest celebrity in my world."
Vasiley hails from the Russian city of Astrakhan, just north of the Caspian Sea, where she studied art and theater design in the late 1970s. Marriage to an American brought her to Fort Worth in the '80s. When she arrived, she didn't speak English or drive a car, but she knew her way around a cut of fabric, a sewing machine, and an embroidery needle. In the early '90s, she opened Rifle Range, now called V-Atelier, to cater to the scene. "When you are in Fort Worth, you start doing Western wear," Vasiley explains.
She embraced cowboy couture, creating custom shirts, pants, and skirts while teaching herself how to make patterns, cut, sew, embroider, crochet, and even tool leather. Now, local luminaries like Kit Moncrief and Elaine Agather of the Fort Worth Stock Show and Rodeo wear her designer duds, as do country music stars like Miranda Lambert, Jon Pardi, and Alan Jackson. Since the mid '90s, she has sold her wares at M.L. Leddy's, Fort Worth's renowned bootmaker and saddlery. A simple shirt with hand stitching can cost $745 while an embroidered shirt can run up to $3,600. This spring, her offerings will be on display at the National Cowgirl Museum in Fort Worth for the "Dare To Wear" exhibit.
Vasiley draws inspiration from nature, with wildflowers and succulents gracing her original designs. Her shirts also feature hyper-detailed images of spurs, horseshoes, and calacas—Día de los Muertos skeletons—playing acoustic guitars. Each item requires so many hours Vasiley refuses to count them. "I even take work to my bed!" Laughing, she adds, "One thing I know for sure is I'm not charging enough."
From the March 2022 issue