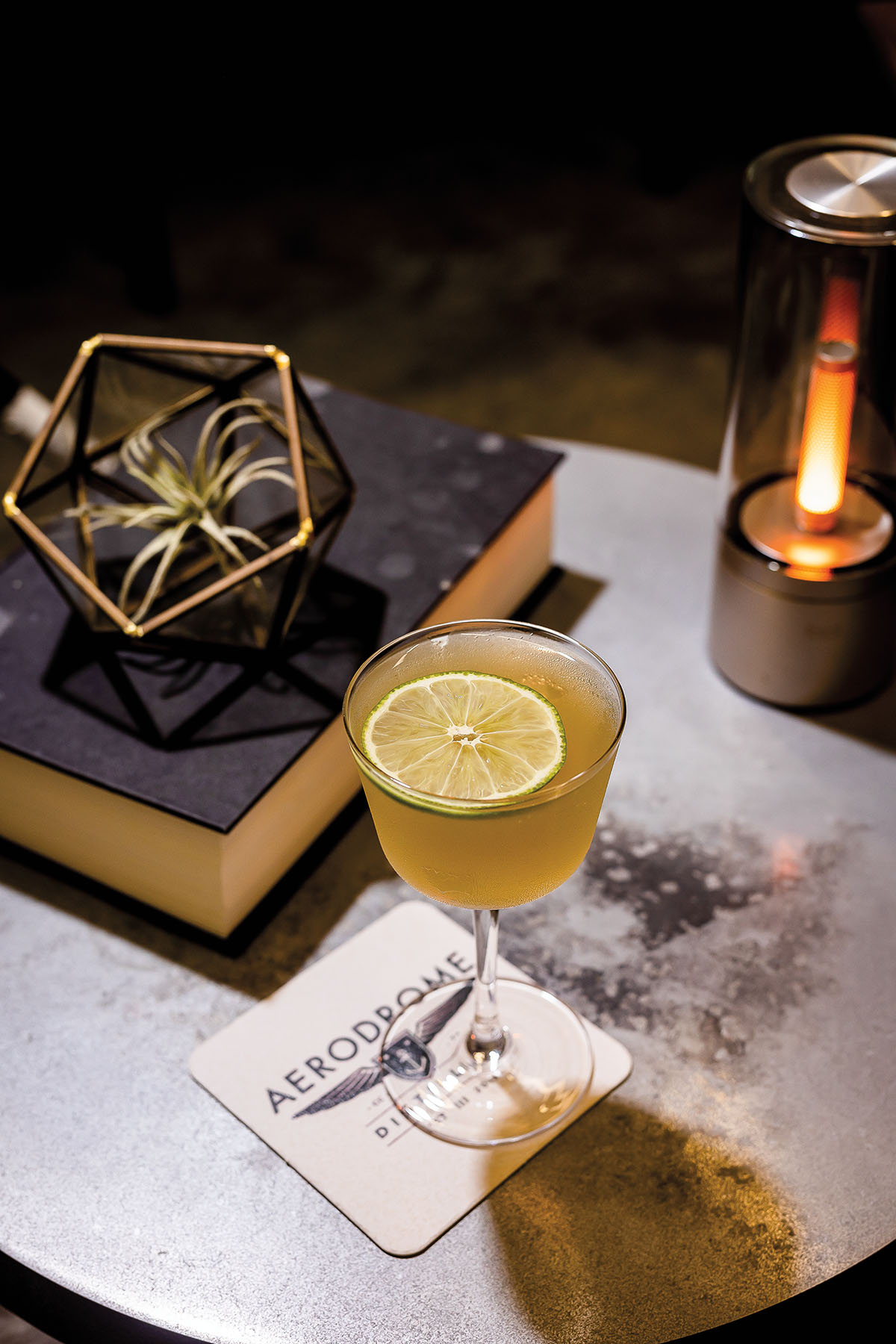 The green glow and herbaceous taste of Chartreuse are more likely to conjure up images of Paris' Montmartre district than the Texas Gulf Coast. But Corpus Christi distiller Nathan Bitz may change that with his Chartreuse-inspired liqueur.
The history of Chartreuse is as intriguing and dramatic as the drink itself. The original recipe has mysterious origins, but some say it was developed by an alchemist in the 16th century. The recipe for the "elixir of long life" was gifted to the strictest order of French Catholic monks—the Carthusians—in 1605 by François-Annibal d´Estrées, marshal of King Henri IV's artillery. The monks have held this clandestine handwritten document ever since. During the French Revolution, when religious leaders were incarcerated, one monk smuggled it out of prison—just one example of the various near-disasters the document has survived.
Aerodrome Distilling
401 Aviation Drive, Corpus Christi.
Open days and hours change frequently, so contact in advance.
831-241-1987; aerodistilling.com
The spirit has such cultural cachet that it is sipped by genteel young playboys in Brideshead Revisited and The Great Gatsby, appears in Hitchcock's The Lady Vanishes, and is bartender Warren's drink of choice in Quentin Tarantino's Death Proof. Legendary Texas rockers ZZ Top even have a song named "Chartreuse."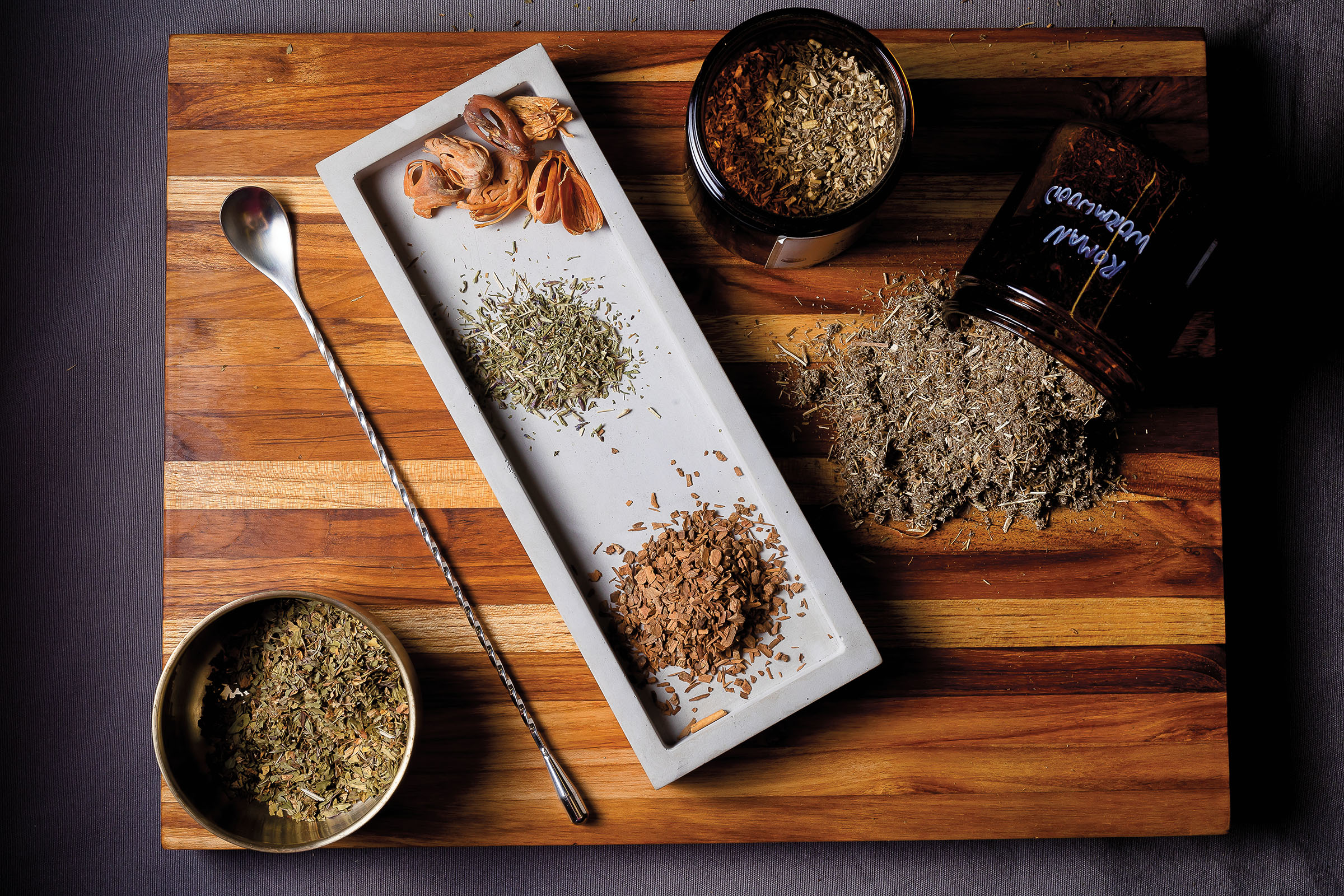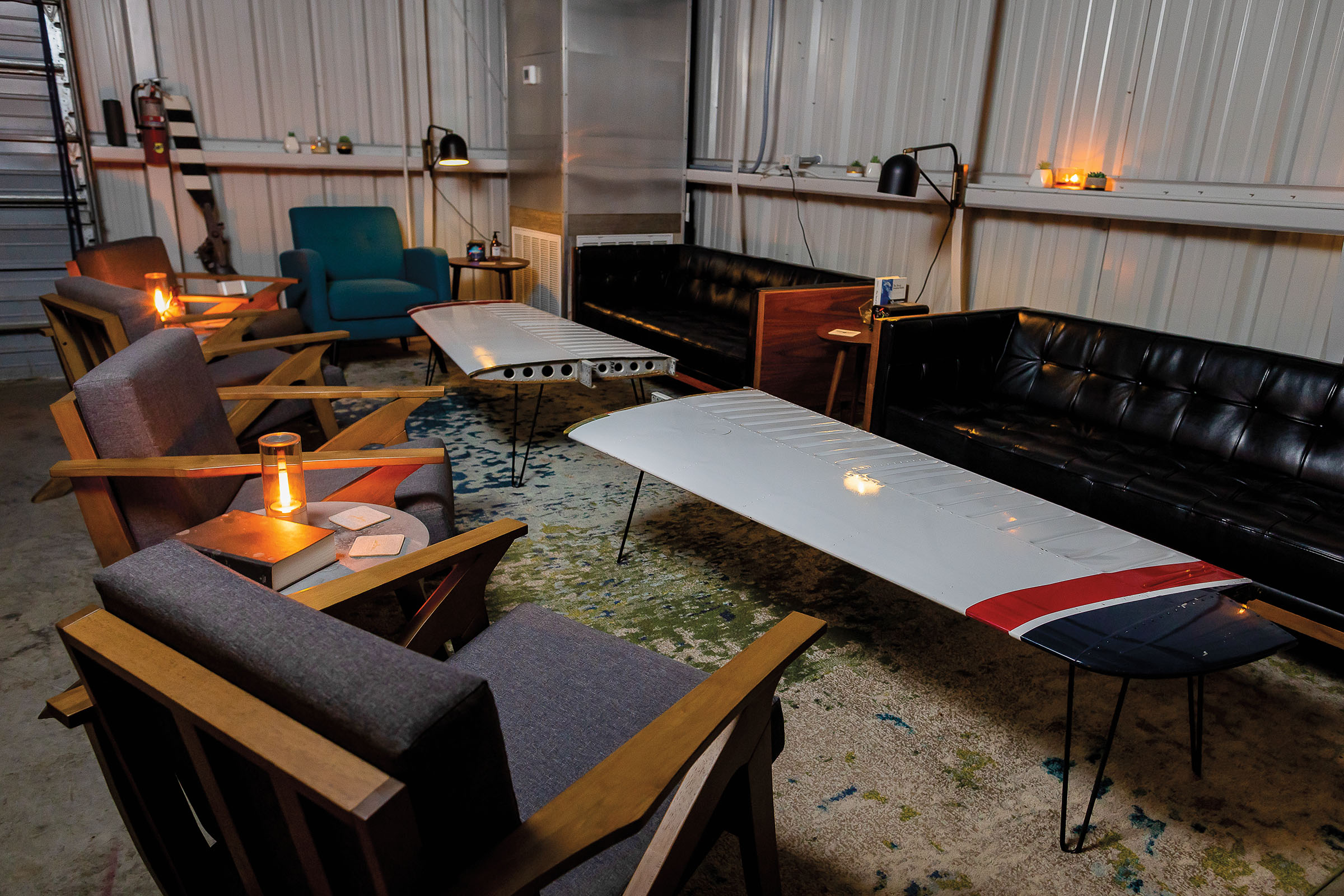 The recreation of such a high-profile yet mysterious liqueur originating in the French mountains sounds like a daunting task for any distiller, but Bitz's technical proficiency, language skills, and sheer tenacity prepared him for the task.
"Yes, the recipe is a closely guarded secret, but with enough research, one can uncover quite a bit," Bitz says. A retired Navy helicopter pilot, Bitz's knowledge of Spanish, French, and Latin enabled him to study historic dissertations on French distilling until he hit upon a "little golden nugget" of information that formed the basis for his take on Chartreuse. Because copyright law prevents Bitz from naming his creation after the original, he settled on the moniker of génépi, the family of liqueurs to which Chartreuse belongs. "Let's say it's green-Chartreuse-leaning génépi," Bitz says with a grin.
Despite this early breakthrough, there were bumps along the way. "The recipe is so old that some ingredients—for example, arnica flowers and calamus—are not considered food-safe by the FDA and had to be removed," Bitz explains. "I had to wild-goose-chase all over to find the correct botanicals, and French terminology from the 1800s meant many names had changed over time." Fortunately, between his regular botanicals supplier, Mountain Rose Herbs in Oregon, and numerous herbalists on Etsy, Bitz was able to gather the necessary supplies to create a near-perfect replica.
Bitz's company, Aerodrome Distilling, which also produces whiskey, rum, and gin, opened in 2019. The midcentury-decorated tasting room is open to the public and serves cocktails—and it's the only place to sample Aerodrome Génépi. The tasting room was hand built by Bitz and overlooks the naval base where he was once stationed. Bitz aims to create house-distilled spirits for classic cocktails like The Last Word, a Chartreuse-based Prohibition-era cocktail that has enjoyed a resurgence since the mid-2000s.
"Distilling génépi exemplifies what I want to do with Aerodrome: create my own version of a historic spirit and also encourage craft cocktail culture locally," Bitz says.
A few minutes down the road from Aerodrome is Lorelei Brewing Co., a craft brewery with an aquatic theme. Sales and taproom manager Quinn Hendrick is full of praise for his neighbor.
"We love bouncing customers back and forth who enjoy and appreciate our crafts," Hendrick says. "He fills a very unique piece of our craft scene here in town, and his different products are a clear example of the care and attention he puts into creating each one."
From the December 2021 issue