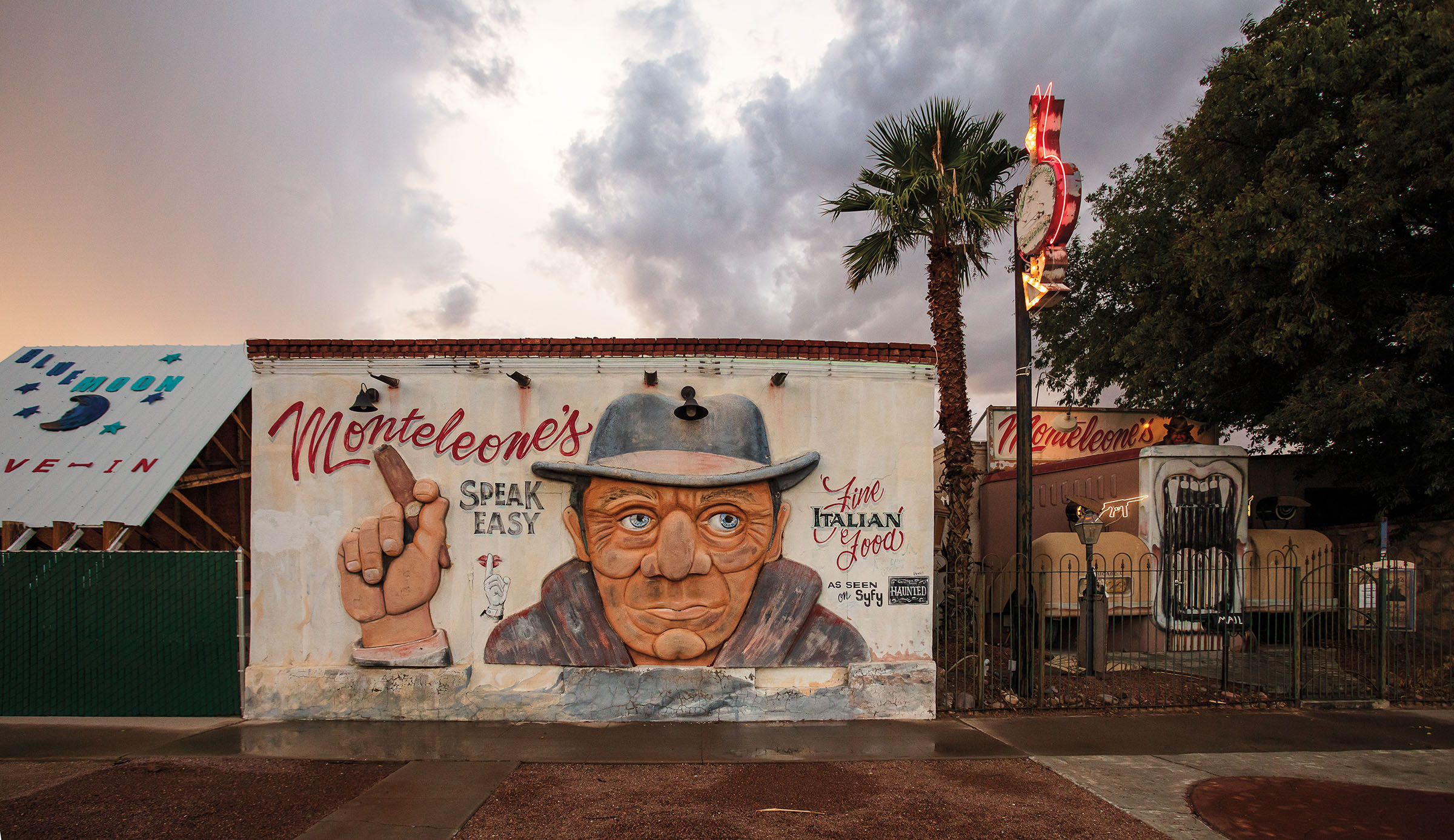 Inside the "casino room" at Monteleone's Ristorante in El Paso, a statue of the Virgin Mary watches over dinner guests from atop the mantle. But according to Gary and Laura Monteleone, the owners of the campy Italian restaurant, a different, smaller version of the figurine once sat in her place—a haunted one.
Monteleone's Ristorante
3023 Gateway Blvd. West, El Paso.
Thu 5-8 p.m.
Fri-Sat 5-9 p.m.
Closed Sun-Wed 915-801-4089
Gary found the original hidden in the building's walls as he prepared to launch the restaurant in 2001. During the years the first statue reigned over the room, the Monteleones say they'd periodically find her turned away, staring at the wall. Each time, they'd place her back in the right position and soon enough she would have inexplicably moved again. But this wasn't the only sign something eerie was going on.
Throughout the years, unexplained phenomenon continued to occur. While locking up one evening, Gary says an arm reached out for him from the other side of the front door. Laura found a construction worker in a frenzy after claiming he saw a man with no feet. Candles lit themselves, staff encountered more apparitions, and strange voices were heard. Word of these hauntings eventually landed Monteleone's Ristorante on the Syfy network's Paranormal Witness in 2013.
But Monteleone's Ristorante is known just as much for its food and environment as its supernatural activity.
From the restaurant's start, Gary and Laura were often left scrambling in the middle of shifts, cooking extra batches of their homemade pasta, sauces, and bread to keep up with the growing lines of guests willing to wait hours for a table. Ranging from tortiglioni with sautéed zucchini to Italian wedding soup, their menu is the culmination of recipes passed down from Gary's grandmother, a native of Reggio Calabria, Italy.
"I was always cooking with her, and when she gave me the recipes, I figured I should open a restaurant and put them to use," he says. "It's all made fresh daily, including the bread and pizza dough."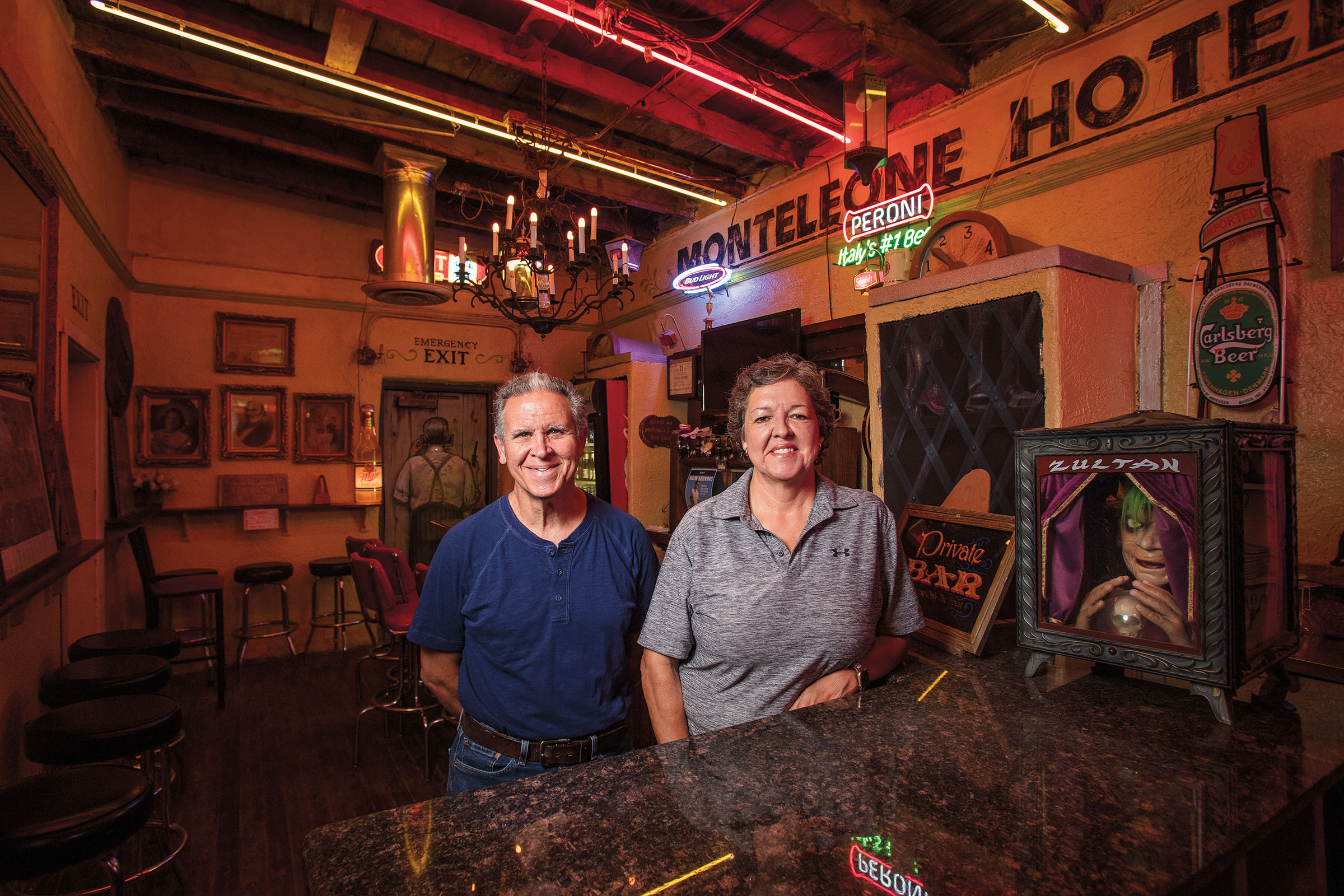 Gary, who grew up in El Paso, is a former Hollywood prop and set designer who has created an immersive world primarily inspired by old gangster films. Adding to the restaurant's eclectic speakeasy feel, the preferred way in is through the back. Fittingly named the "mob entrance," guests are instantly transported into a nearly pitch-black tunnel you'd expect to see Al Capone and his cronies trotting down.
Arguably the most iconic part of the restaurant is the giant mobster face adorning the building's exterior, created by Gary himself. Its piercing blue eyes, cigar, and wizened face have long caught the attention of drivers on nearby Interstate 10, which rips through central El Paso. "I don't do anything normal," Gary says. "Everything is just like what we did in Hollywood, and people really love the atmosphere when they come here and eat."
The Monteleones never intended for their themed restaurant to also be a spooky one. The worst of the hauntings started after the Monteleones began expanding the restaurant into the neighboring building. As Gary chipped away at the 100-year-old plaster, he found a walled-off room concealing funeral prayer cards, decaying photos, a plaque reading "CÍRCULO ESPIRITA, SAN PABLO, IX-15-1923," and a worn document that was a 1922 charter from the Texas Spiritualist Association. Turns out, the building was once a gathering place for a spiritualist church. "That's when all chaos broke out," Laura says.
Not knowing what to make of all this at first, the Monteleones moved the objects into the restaurant and went about business as usual. But as more incidents continued that would turn even the most hardened skeptics into unapologetic believers, the Monteleones took action. "It got to the point, where out of safety, we knew we needed help," Gary says.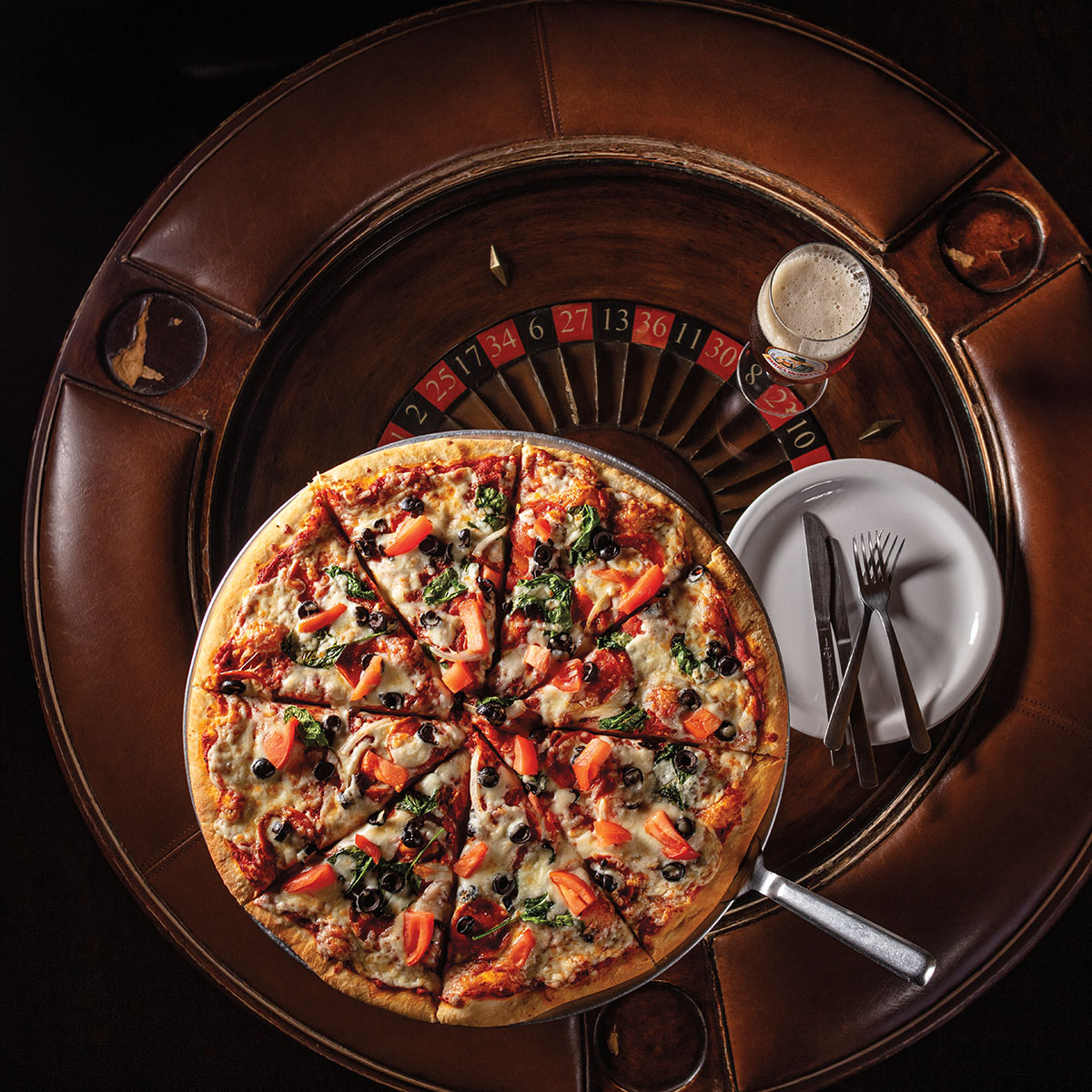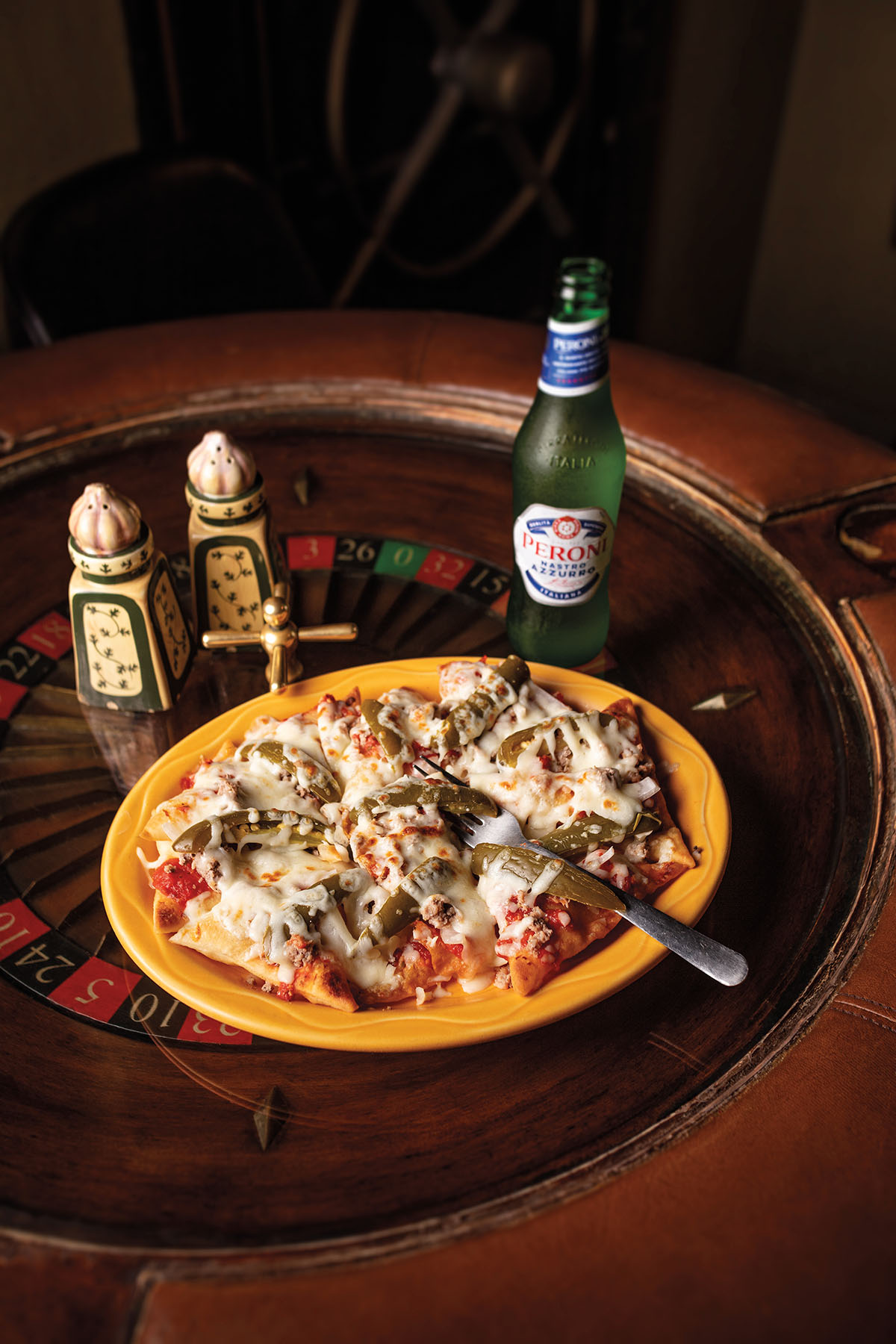 They enlisted a local psychic to conduct a limpia, or cleansing, on the property. She gave the Monteleones insight into the supernatural occurrences—positing that a ghost woman who enjoyed gambling didn't want to be watched by the Virgin Mary statue while she placed bets, which explained why she'd turn the figurine away. (The original statue is now safely tucked away in a filing cabinet in the restaurant's office.) Ultimately, she concluded the restaurant had become a "portal" for wandering souls when the Monteleones had moved the found items during the expansion. Once they returned them to their original spots, incidents became less and less frequent. Now, the Monteleones say, all ghostly encounters are friendly.
These days, it's become tradition for visitors to order a beer and wait for what the Monteleones say is the spirit of a young girl to miraculously twist the bottle cap open for them. "It still happens, but not to everybody," Gary says. "It just depends on who she's comfortable with, I guess."
As of 2021, Gary and Laura also own three other businesses in the same neighborhood. They playfully describe their little eccentric empire as their own version of the board game Monopoly—just spookier. Next to the restaurant is their Blue Moon Drive-In, where old sci-fi horror films are shown weekly. One street over is their Wrap & Roll café, a vintage carnival and circus-themed hamburger and hot dog joint that sits adjacent to Monteleone's Haunted Motel & Restaurant. The motel, which has its own scary story, is a house that Gary and Laura converted into a murder-mystery dinner theater that serves steaks.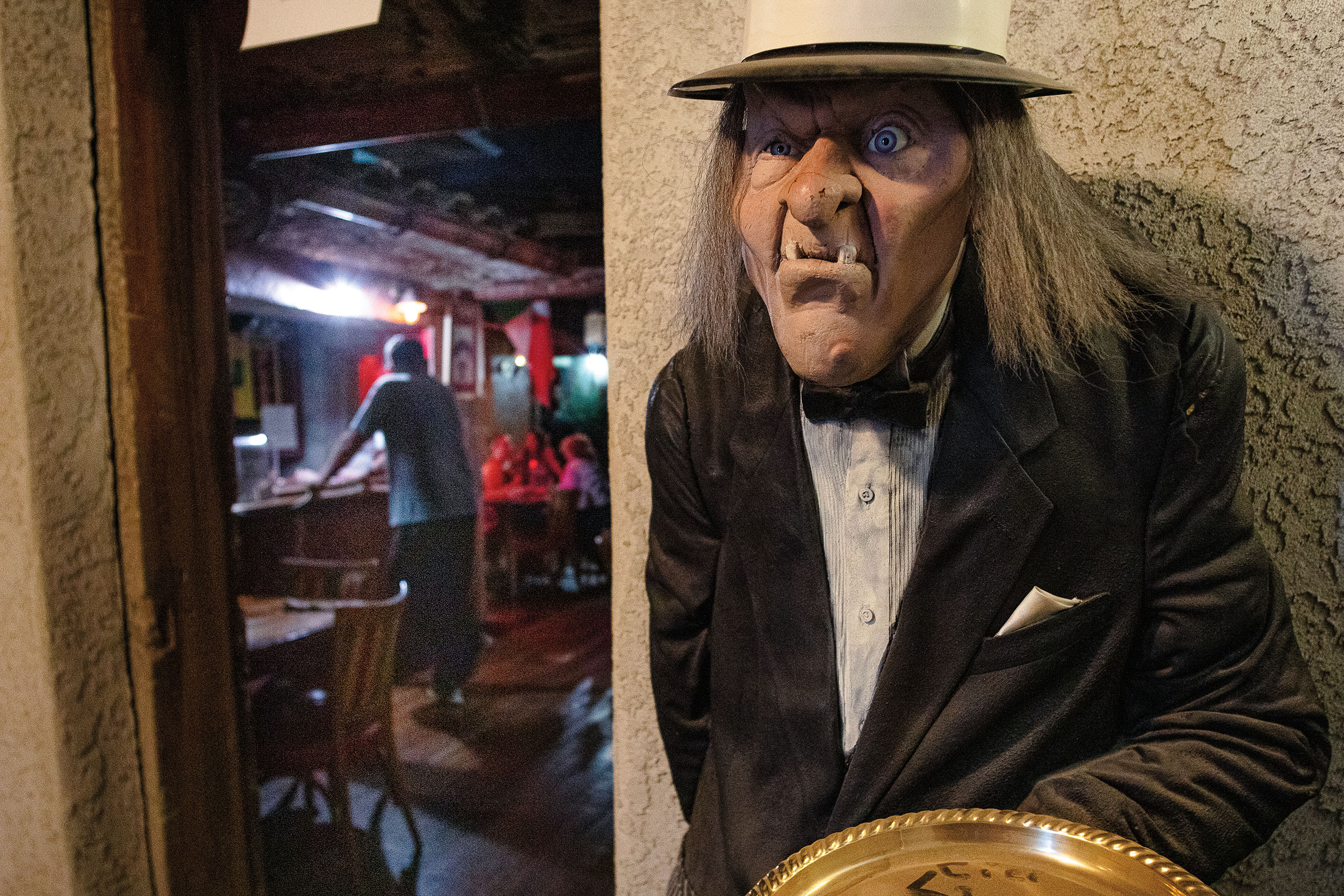 The Monteleones admit the original restaurant remains their favorite. It's where tradition has been passed on and celebrated through friends and family members that have worked alongside the Monteleones, including "Mrs. B.," Laura's 82-year-old mother. Monteleone's Ristorante was their first love and introduction into the community they say embraced each of their wacky business ventures. "You can tell the food is homemade," says longtime customer Marthella Trueba. "The place is very unusual, in a good way. They are so welcoming that you feel like you are family."
Almost every week, patrons pack in with vigilant eyes and hungry stomachs, eager to see if all the stories are true. It might not be the paranormal hotbed it once was, but as the menus proudly boast, the food is still "hauntingly delicious."
From the October 2022 issue