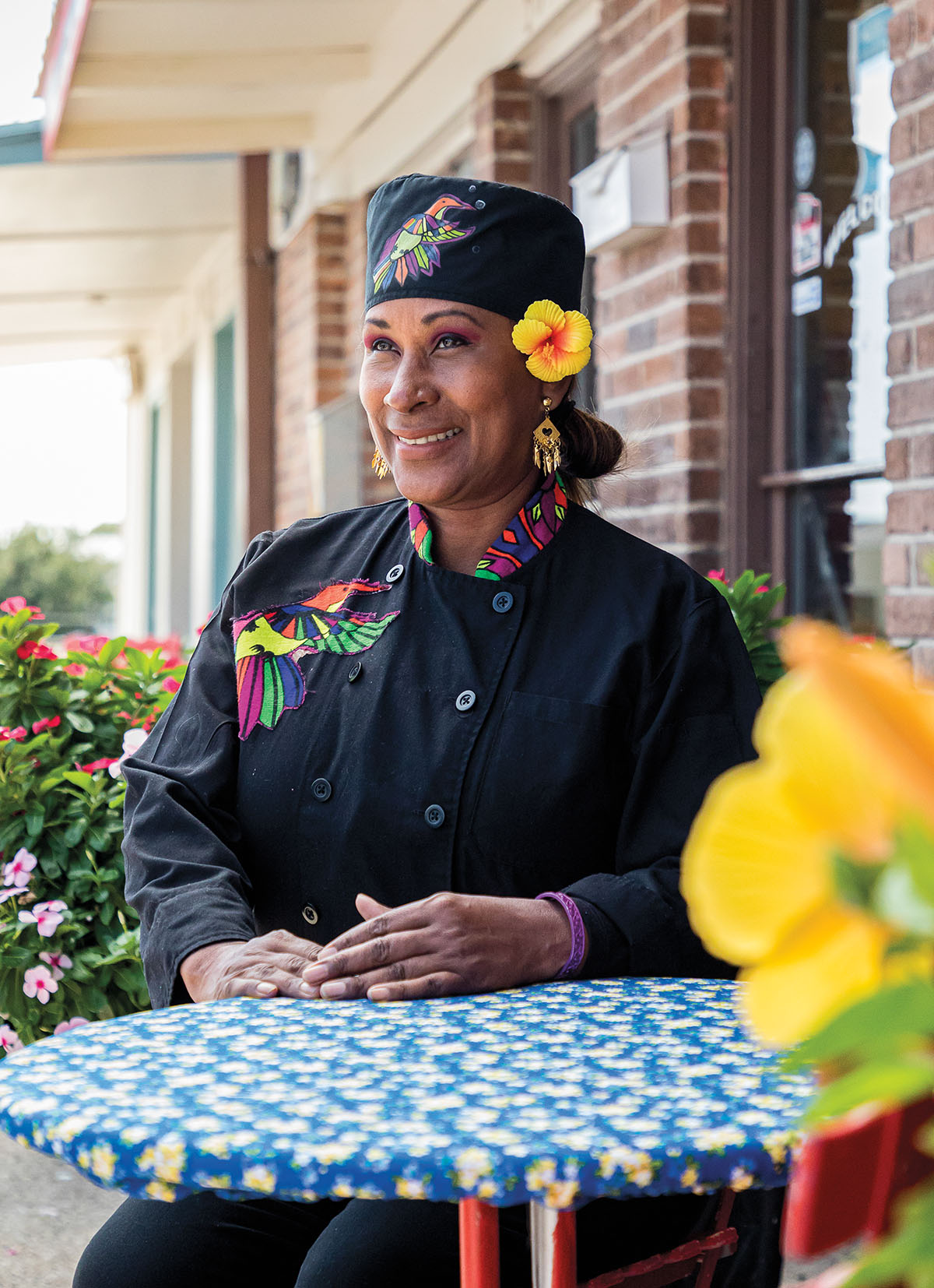 All Reyna Royo could think about was the taste of Panamanian corn tortillas. After hearing about the only traditional Panamanian restaurant in Texas from a friend on Facebook, she traveled an hour from her home in Austin to quell her craving at Rincón de Panamá.
Her twin brother, Reynaldo Royo, joined her on her sojourn to the hole-in-the-wall restaurant in Killeen. While the state bursts at the seams with taco joints and Tex-Mex restaurants, Royo says Mexican tortillas do not resemble the golden fried corn cakes she grew up eating in Panama.
Rincón de Panamá
205A N. Gray St., Killeen.
254-466-0914
"It's like a little piece of Panama in Killeen," owner Isabel Muñoz says. "I try to make everything related to the culture. I want everything to be like in Panama."
While the restaurant is particularly loved by Panamanians, those unfamiliar with the cuisine often wander in to try the tortillas and other popular dishes like carne frita (fried steak) and patacones (sliced and fried unripe plantains).
"The Panamanian customer knows the cuisine, but our idea was to bring the culture to Mexicans, Puerto Ricans, Americans, and Salvadorians who also live in the United States and like to try different things," says Sisis Aguilar, who runs the front of the restaurant while her aunt, Muñoz, cooks.
Killeen borders Fort Hood military base, and Muñoz says they commonly welcome veterans who have been stationed in Panama.
"They come because they feel proud that they have been there, that they also worked in Panama," Muñoz says. "Como se encuentran con su pasado." (It's like they find themselves with their past.)
Growing up in Panama, Muñoz learned to cook as a way of evading her chores. If it was her turn to clean, she would swap with whichever sibling had kitchen duty. She eventually went to school at the Instituto Nacional de Cultura in Panama City to study theater with a special focus on makeup. She married a U.S. military officer and moved with him to the United States, eventually landing in Hawaii in 2001.
After getting divorced four years later, Muñoz was in search of a fresh start for her and her three young daughters. A military family she met in church encouraged Muñoz to follow them to Fort Hood, so in 2005, Muñoz and her daughters left for Texas.
She worked three jobs to make ends meet as a single mother but came to a crossroads in 2012 after injuring her back on the job.
In 2015, after enduring years of back pain, Muñoz decided to take control of her fate and open her own restaurant. "I'm here in my space," Muñoz says. "Here, no one tells me, 'Don't sit. Don't stand.'"
Aguilar moved from Panama to help her aunt open the restaurant. On Sundays, they shop together for necessary ingredients for hojaldras (fried dough) and carimañolas (fried cassava stuffed with beef). Every two days, Muñoz grinds whole corn to make dough for empanadas and corn tortillas.
Since opening her restaurant, Muñoz has honed her cooking skills and acquired more recipes from her travels and research. When she makes her annual visits to Panama, she goes to different provinces to see what traditional dishes are made there. She offers her labor for free to restaurants, just as long as they teach her something new.
When Muñoz isn't cooking at her restaurant, she finds time to share her culture in other ways. For the annual Killeen Christmas Parade, she decorates a float with a Panamanian theme. One year, she adorned her float with saplings; a red, white, and blue skirt; and members of the local Panamanian community dressed in traditional outfits. She also offers classes on Panamanian folklórico dance.
During the pandemic, Muñoz has spent time fundraising to help the poor in Panama. She sends the money to Aguilar, who's currently stuck in Panama due to the airport's closure, to buy packaged foods for families in need. So far, they've fed 100 families.
When the airport opens again, Aguilar plans to return to Killeen to continue helping at the restaurant and learning the recipes. Muñoz is apprenticing her niece in preparation for when she can no longer handle the rigors of restaurant life. "I feel proud because I know she is going to take care of the restaurant," Muñoz says. "She's been with me from the beginning. She has learned so much."
For now, Muñoz is enjoying serving fresh corn tortillas and traditional Panamanian favorites to her loyal customer base. Maj. Hector Cantillo usually stops by on a weekly basis. When he asks Muñoz to cook something off the menu, she obliges. Cantillo says it feels like having a tía in Killeen.
"She always wants to bring that positive energy from her culture, like, Hey, we are friendly," Cantillo says. "We have flavor."
From the December 2020 issue