Good things seem to come in threes for Maricsa Trejo, the owner of La Casita Bakeshop in Richardson. She considers it an auspicious number—not lucky exactly, but significant. So, when three customers separately messaged her suggesting she apply for the Food Network's 2022 Halloween Baking Championship, she knew she had to do it.
Not that La Casita needed the exposure. If you've had a pastry from a local coffee shop in Dallas-Fort Worth, it's likely it came from La Casita: The small but mighty shop provides baked goods to more than 100 businesses. In February 2022, the James Beard Foundation named Trejo a semifinalist for its Outstanding Baker Award, and La Casita's creative treats have landed the shop on numerous "Best of" lists.
La Casita Bakeshop
580 W. Arapaho Road, Suite 230, Richardson.
Open Sat 10 a.m.-3 p.m.,
Sun 10 a.m.-2 p.m.
440-462-2078;
lacasitabakeshop.com
La Casita is known for Trejo's creative takes on croissants, bagels, and other baked goods. The crowd favorite is the churro cruffin, a muffin made of croissant dough, rolled in cinnamon sugar and filled with creamy dulce de leche caramel. Though Trejo's personal standout is the almond croissant, the shop also offers seasonally decorated tarts, assorted cookies, refreshing aguas frescas, and monkey bread—a sweet, sticky cinnamon pastry. Looking at La Casita's varied menu, it's no surprise producers picked her to compete in the Halloween Baking Championship, which aired in September and can be streamed online on the Food Network. At first, Trejo felt intimidated but decided it might be fun. "One day I'll be old and can say, 'Remember that one time I was on the Food Network?'" she says.
Trejo's adventurous spirit infuses everything she does. Before opening La Casita in 2019, Trejo traveled all over, from New York to Portland to Thailand, working in kitchens and expanding her culinary chops. A Dallas native and first-generation American, Trejo grew up as one of six daughters to Mexican parents. Always a voracious eater—she admits to a childhood penchant for stealing from her sisters' plates—Trejo didn't initially dream of working with food. "I was ashamed for a long time because especially in elementary and middle school, you want to be like the others," she says. "The other kids would bring their Lunchables or cool snacks. Mine was all Mexican food."
Trejo's interest in food developed in her teens after tasting a family friend's Argentinean cooking. "Even though the cuisine is salsas, beef, pork—it's so different," she says. "Something about it made me want to learn more." Over time, her childhood shame turned into pride. Her parents' heritage and resilience inspires not only her work ethic but also her baked goods, she says. Though an expert in French pastry, Trejo finds unique ways to include the Mexican food of her youth in La Casita's weekly menu. Recently, the bakery featured a chicken mole croissant, complete with a whole thigh embedded in delectably flaky dough.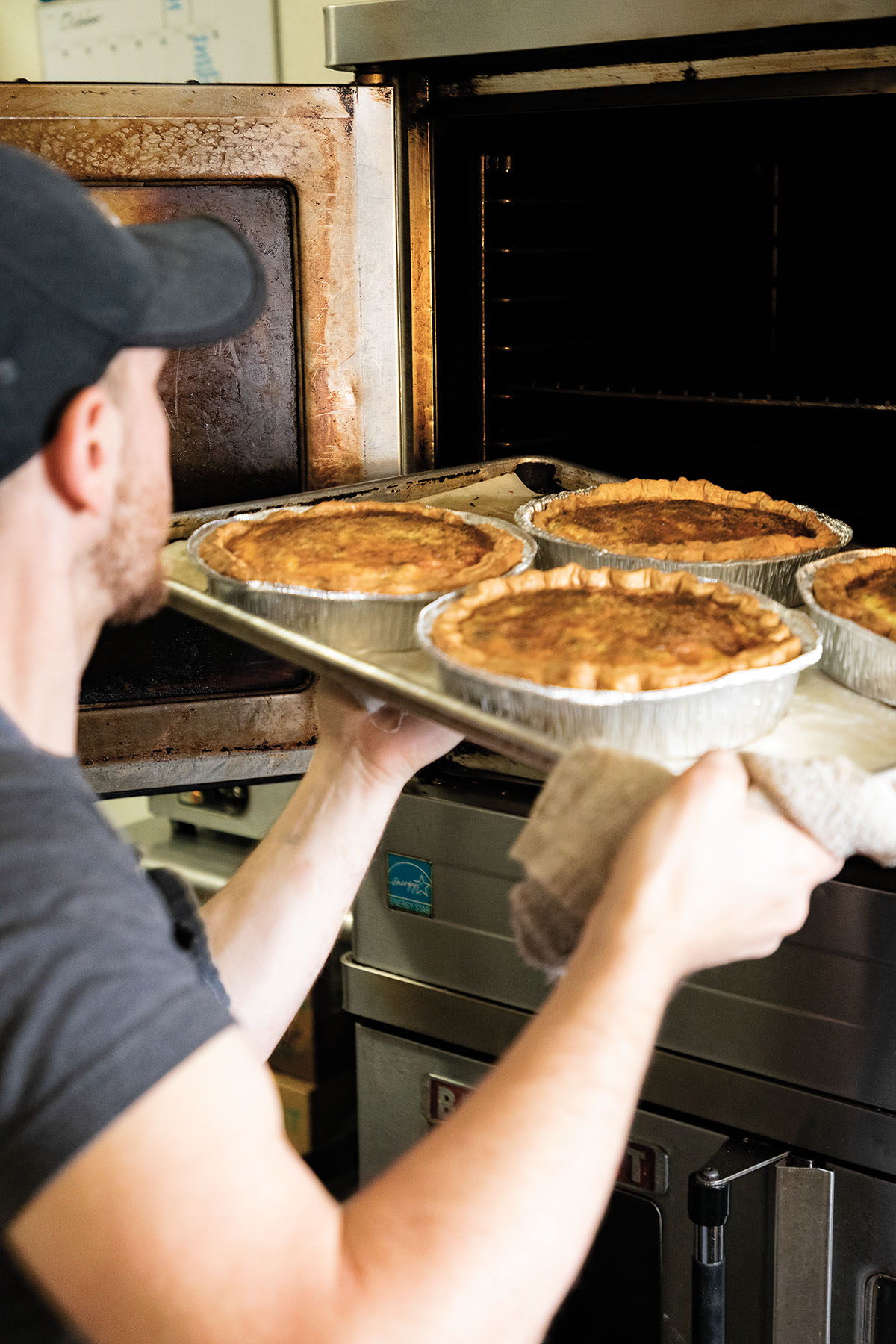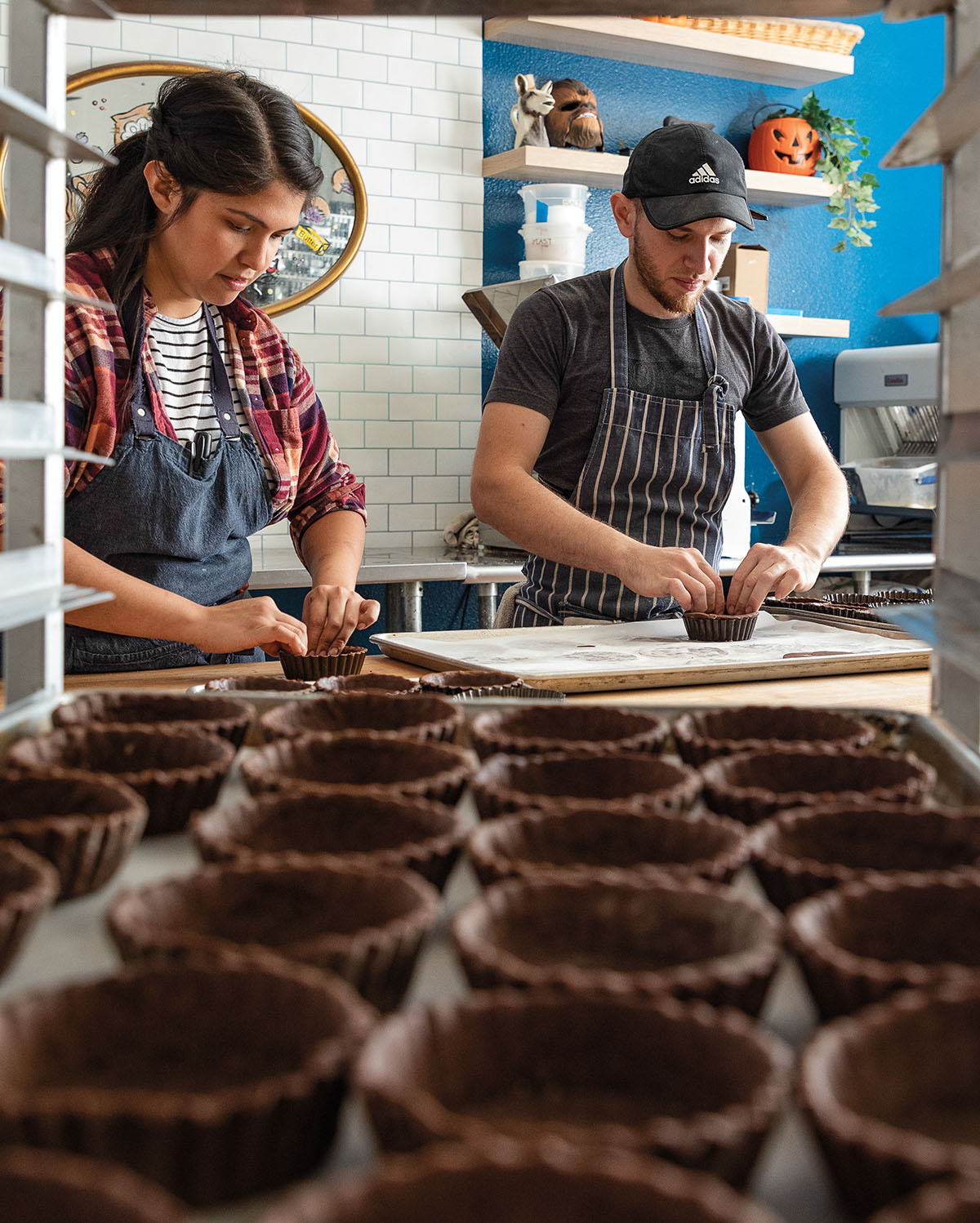 Trejo's journey toward La Casita was an arduous one, full of late nights, bold moves, and hard work. Following high school, she dropped out of a local community college culinary program and took on her first real-world gig at Oak, a fine-dining restaurant in Dallas that has since closed. The restaurant was down a pastry chef, and Trejo offered to work for free under the guidance of its chef, Lucia Merino, who became her mentor. Eventually, Trejo and her husband, Alex Henderson, who is also a chef, set off for New York City and Portland to stage—a term for working in kitchens for free to learn from established chefs. The couple also ventured to Puerto Rico to visit Merino, who had moved back to her home to open her own brick-and-mortar bakery, Lucia Patisserie. Seeing her mentor run her own shop pushed Trejo to do the same in Texas.
In 2017, Trejo and Henderson returned to Dallas. They found work at Small Brewpub in Oak Cliff, which closed in December. Though the brewpub didn't need a pastry chef, Trejo worked out an arrangement with the owners, baking burger buns in exchange for freely using the kitchen space after hours. Trejo began spending long nights alone in the kitchen, laminating croissant dough while the rest of the city slept. In the mornings, she would go door-to-door, fresh croissants in hand, trying to convince local coffee shops they should stock her baked treats. Soon, she had a roster of coffee purveyors buying her goods. Then, in 2019, a small space opened up in Richardson. Trejo acquired the lease and left the late nights at Small Brewpup to start La Casita in a quiet strip mall, where she has been making a name for herself ever since.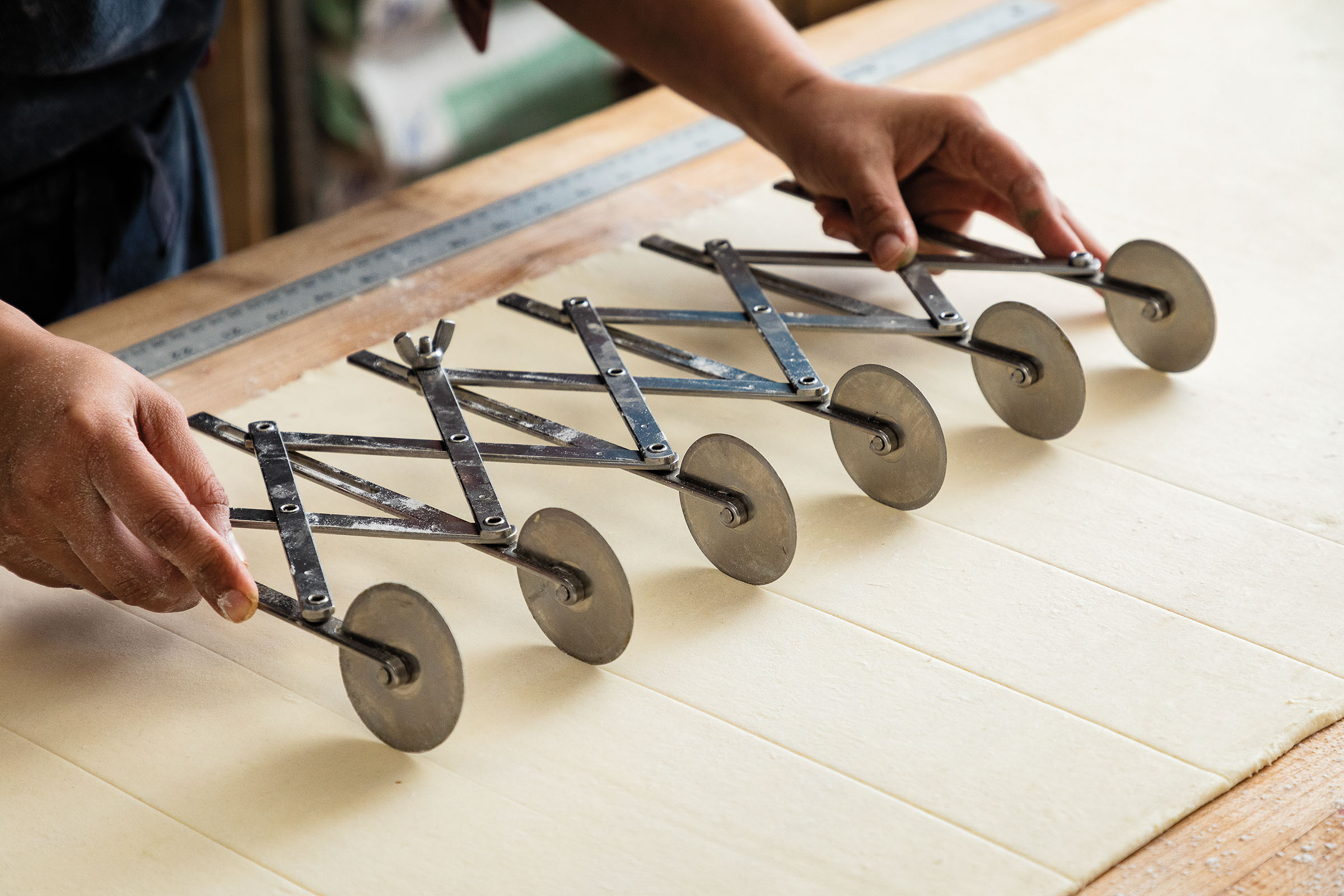 When Trejo arrived on set of the Halloween Baking Championship—in which 12 bakers from across the country are pitted against each other to create themed treats—she came armed with a friendly attitude and a love of all things spooky. Though she started off strong, winning the first challenge of the series. she was eliminated after the fourth episode.
Despite the loss, Trejo and Henderson, who is also her business partner and co-owner of La Casita, have a lot to look forward to. La Casita will soon move to a nearby 6,000-square-foot space, complete with a dining area. She and Henderson intend to expand their empire; they currently own a wedding venue and catering outfit, and are looking to open an additional La Casita Bakeshop. Trejo says she hopes families and friends can gather at their local La Casita and find the community she has found in her kitchens.
On the morning the James Beard Foundation announced its 2022 nominees, Trejo learned the news through a text from Merino. Initially, Trejo says she couldn't quite process it. It wasn't until she saw her name online among the list of some of the country's greatest chefs that she understood how big that moment was. "I thought of all the sleepless nights, the zombie-ism, driving around doing my own deliveries at 4 a.m.," she says, "and I thought, 'Man, it was all worth it.'"
From the January 2023 issue