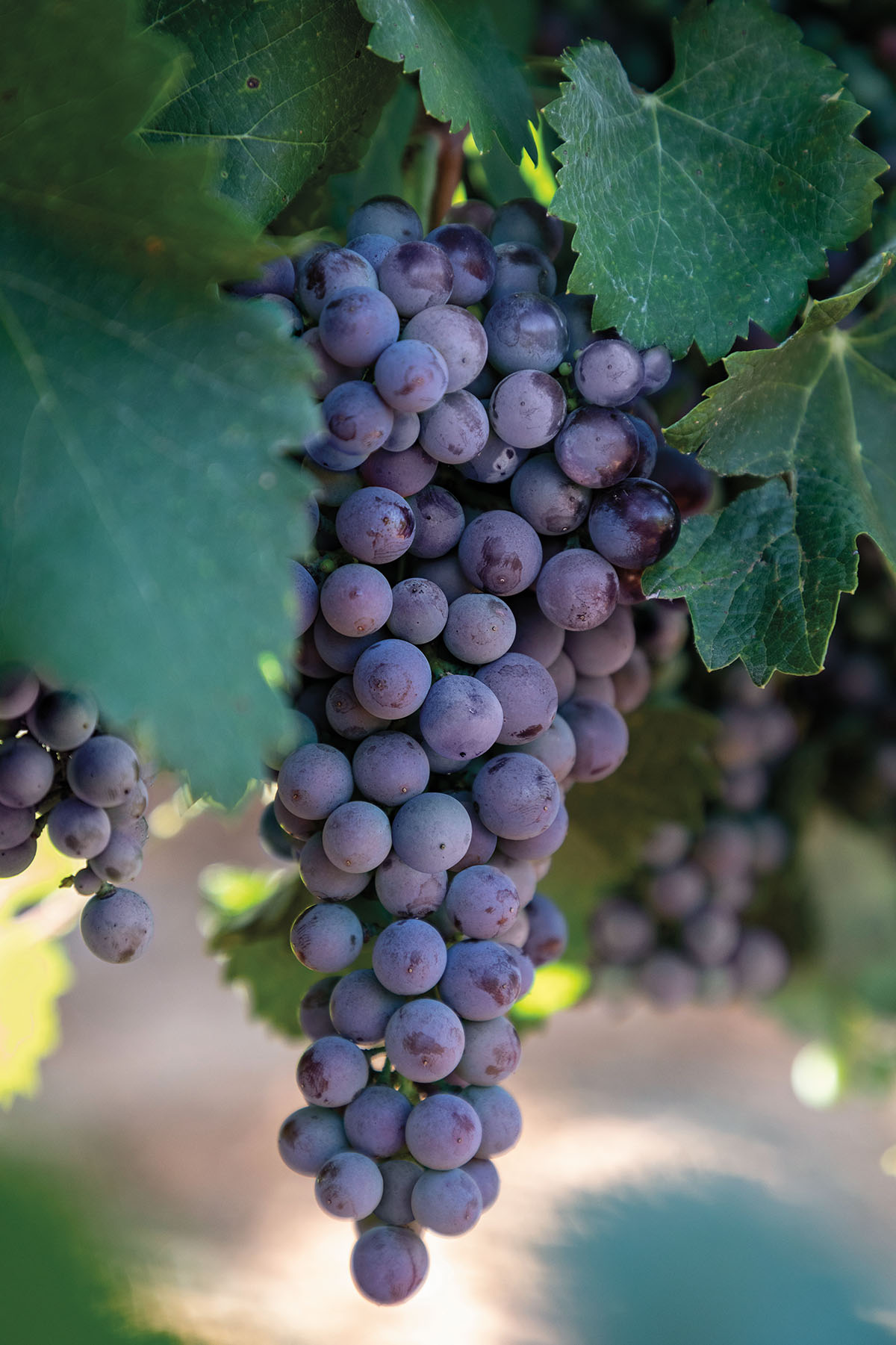 In the wine business, little happens overnight. Just as wine is sipped and not chugged, vines take years to mature; a grape crop grows over a two- or three-season period; and, of course, many wines need to age for prime enjoyment. But at Farmhouse Vineyards in Brownfield, things happen at a speed rarely seen in Texas.
The vineyard, just south of Lubbock, has exploded in just over a decade. Production more than quadrupled, rising from 20 acres to 120 acres, and the vineyard now sells to 20 prestigious wineries in the state. Farmhouse releases nearly 2,000 cases of its own wine annually, up from 100 cases when the vineyard started. When it comes to wine operations, particularly in the Texas High Plains, that's just about as quick as a lightning bolt.
Farmhouse Vineyards at Whitehouse Parker
702 Old Lamesa Road, Brownfield. 806-752-7377.
Tipsy Trailer
402 E. Main St., Johnson City.
830-282-4249.
farmhousevineyard.com
"When we had eight days of constant rain in August 2017, we worked indoors and completely converted our farmhouse into our tasting room," co-owner Katy Jane Seaton says.
This work ethic is necessary in the Texas High Plains: The region grows more than 80% of the state's wine grapes.
Aside from the drive to get things done, Katy Jane and her business partners—husband Nicholas Seaton and in-laws Traci and Anthony Furgeson—have deep agricultural roots.
Nicholas and Traci, who are siblings, grew up in the area, where they learned to farm and raise and show livestock. Traci married her high school sweetheart, Anthony, in 2007. That same year they joined Nicholas in learning about grape farming from their uncle Cliff Bingham, who owns Bingham Family Vineyards nearby.
By 2010, the three planted their own grapes under the name ANT JV (Anthony, Nicholas, and Traci Joint Venture) to sell to assorted Texas wineries. Soon, their grape crops were turning heads, including that of Katy Jane, who worked in marketing at Becker Vineyards. She visited the Brownfield farm and met with Nicholas. Within four hours of meeting, they were engaged to be married. Soon after, Katy Jane joined the family business.
Today, the foursome grows cotton, peanuts, melons, pumpkins, black-eyed peas, and hemp (and raise 2,000 head of dorper lambs). The grapes end up in the wines of nearby Llano Estacado and McPherson Cellars; Becker Vineyards, Pedernales Cellars, and William Chris Vineyards in the Hill Country; and many other wineries statewide.
Starting in 2015, the quartet rechristened the business as Farmhouse Vineyards and started creating in-house wines with winemaker Tim Drake. Among the selections are Lady Bird, a dry white blend in a bluebonnet-blue bottle; Boyfriend, a sparkling white made from malvasia grapes; Revolution, a Rhône-style rosé made from counoise grapes; and Smok & Miröirs, a dry red—and the Farmhouse pride and joy—made from blending its 2016 and 2018 mourvèdre grapes.
Customers can sample the wines—and other wines that use Farmhouse's grapes—at the winery's Brownfield tasting room, as well as a satellite location in Johnson City. The Brownfield headquarters sits within their renovated 1941 farmhouse called Whitehouse Parker, two blocks from the house where Nicholas and Traci grew up. Right after their 2017 remodel and opening, they opened the Hill Country tasting room, located in a renovated Airstream called Tipsy Trailer. Both sites also stock locally made honey, jellies, cutting boards, candles, and other gift items. The tasting rooms offer elaborate charcuterie boards to complement the wine, encouraging guests to sit a spell and engage in conversation with fellow guests and Farmhouse staff.
"I think we have seen such positive growth partly because our operation is family, so our patrons feel like an extension of family, too," Traci says.
All four owners enjoy spending time with patrons and explaining what it takes to grow quality grapes.
"We like people to understand we're taking care of and being good stewards of the land," Nicholas says. "I like the wine to talk about itself."
From the October 2021 issue