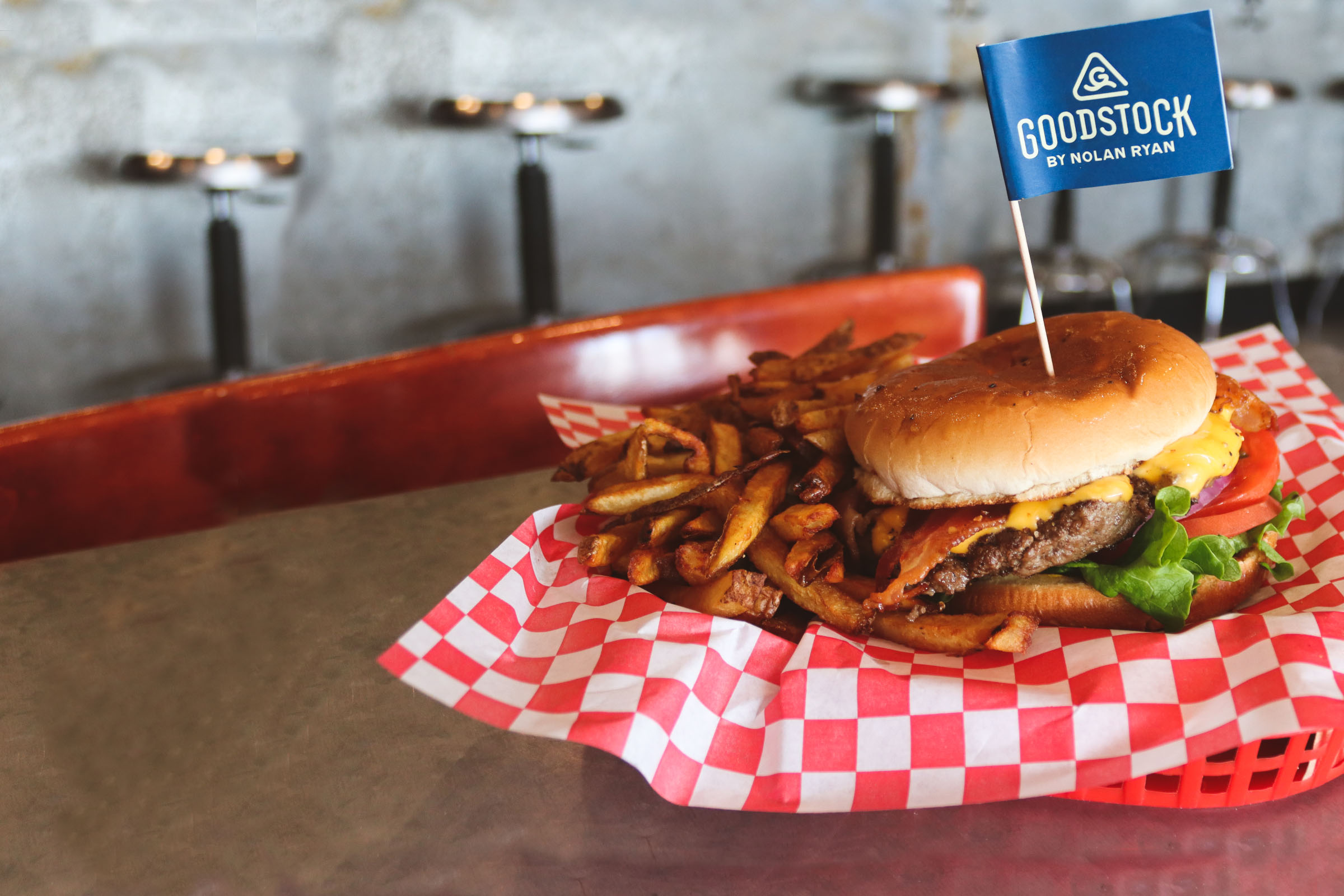 FORTY YEARS AGO
, Tommy and Glenda Smith opened a Texaco gas station and convenience store off 820 in Fort Worth, just a few blocks from Lake Worth. Since 1983, Tommy's Hamburgers has been more than just a service station; Glenda, after buying a pancake griddle, started cooking short order fare for everyone from Lockheed Martin employees at lunch to groups of high school students after class.
In the four decades since the doors opened on the first Tommy's Hamburgers, many things may have changed; but all of the most important aspects have remained.
For the past 10 years the star of the show has been the hand-formed all-beef patty, made with locally sourced beef from legendary rancher-and Hall of Fame pitcher-Nolan Ryan. Now using Texas beef from Goodstock by Nolan Ryan, the patties are given a simple seasoning and cooked to order-so everyone gets their burger cooked perfectly. "When we made the switch, it was an immediate hit, and customers still rave about the tastiness of the Goodstock by Nolan Ryan beef."
The folks in Cowtown know the difference that quality local beef makes. And the all-natural Black Angus hamburgers at Tommy's make that difference abundantly clear to locals and visitors alike. 
Tommy and Glenda's daughter, Kelly Smith, took over the business and has opened two additional locations in 2013 and 2017 respectively. Setting up spots near the TCU campus and the Carswell Air Force Joint Reserve Base, Kelly has branched out to create unique experiences for everyone from students and servicemen to local fans and foodies alike.
Continuing the legacy her parents started in '83 as a second-generation family business owner, Kelly remains committed to creating a welcoming atmosphere and cooking with quality ingredients. The vegetables still come fresh from the farmer's market, the chicken tenders and crispy fried catfish are made by hand, and the buns will kindle fond memories of backyard cookouts.
Over the years, Tommy's has won numerous awards and cookoff competitions, and the chefs are always working on the next great burger for events like the Fort Worth Food + Wine Festival.
So next time you're traveling in or around Fort Worth and looking for a little slice of home cooking and a great Texas burger, check out Tommy's Hamburgers. You may even run into the man behind the beef; Mr. Ryan has been known to stop in for a bite when he's in town.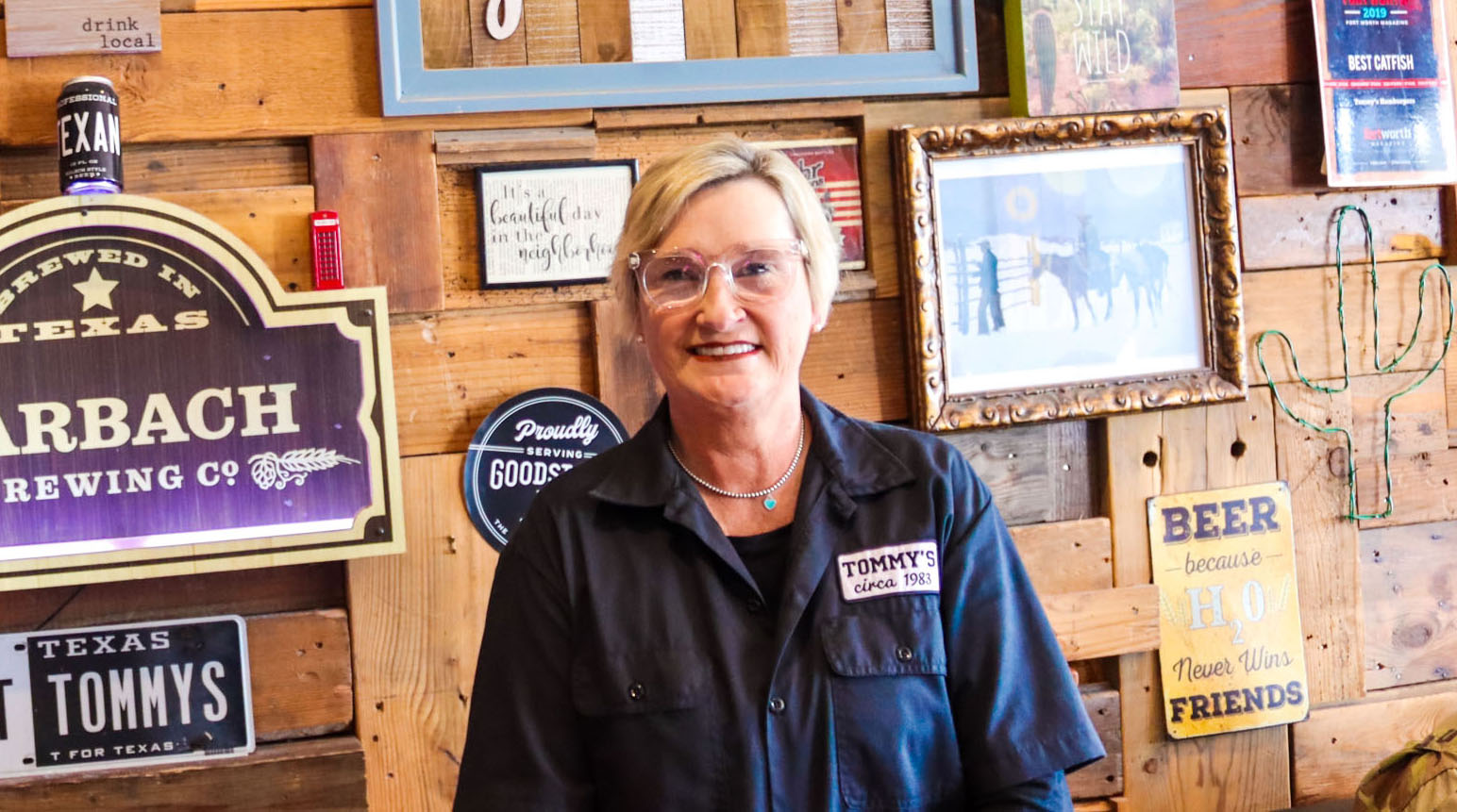 "Serving quality Texas beef from Nolan Ryan at Tommy's Hamburgers was the best decision I ever made."
- Kelly Smith, Owner, Tommy's Hamburgers
VISIT TOMMY'S HAMBURGERS IN FORT WORTH
Tommy's Hamburgers
5228 Comp Bowie Blvd
Fort Worth, TX 76107
817-569-1111
Tommy's Hamburger Grill & Patio
2455 Forest Park Blvd
Fort Worth, TX 76110
817-569-1111
Tommy's Burgers + Brews
1736 Mall Circle
Fort Worth, TX 76116
817-759-9088