The frontier era of San Angelo was infamous for its gambling halls, whiskey-filled saloons, and thriving bordellos. The San Angelo of today, however, is a kinder, gentler town with plenty of family-friendly diversions. Its brand has transitioned from the wildest of West Texas to a haven for creatives. There are two free 24-hour art galleries downtown, a weeklong fall painting festival, artist studios and workshops at the Chicken Farm Art Center, and the San Angelo Museum of Fine Arts. With the Concho River as a backdrop, San Angelo is the perfect canvas on which to create your ideal weekend retreat.
San Antonio
3 hours
Austin
3.5 hours
Dallas
4 hours
Houston
5 hours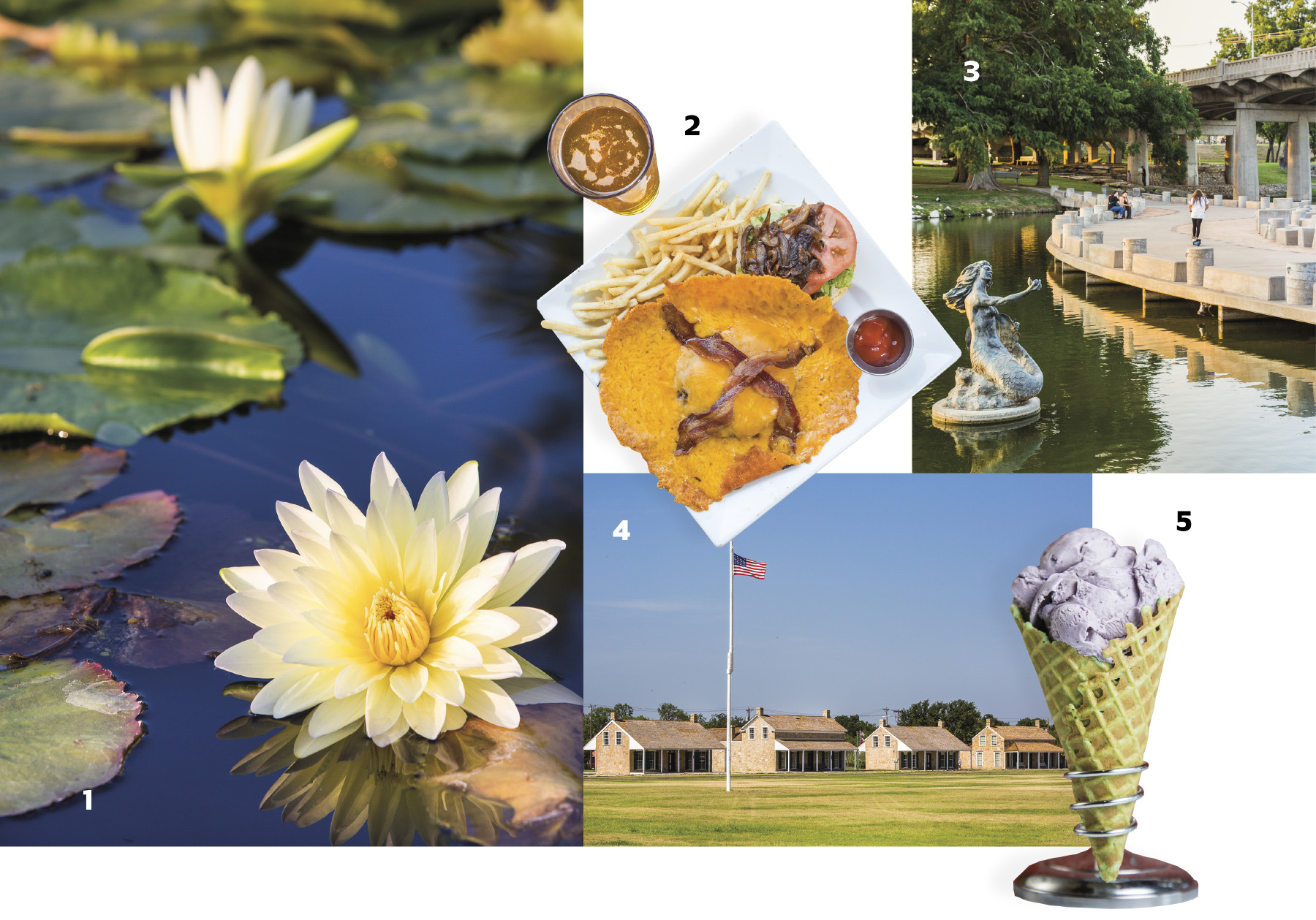 Stay

Eat

See

Learn

Shop

Drink

1 / International Waterlily Collection
From April to October, water lilies of various types bloom at Civic League Park, which serves as the home of the Texas Dawn variety, designated as the Official Water Lily of the State of Texas in 2011.

2 / Zero One Ale House
Kick back with a cold one brewed in-house at this casual downtown restaurant. Pair the ridiculously cheesy cheddar blanket burger with a pint of the popular Intermission Amber bearing notes of caramel and tropical fruit.

3 / River Walk
A stroll here shows off San Angelo's greatest natural treasure, the Concho River. You can rent a paddle boat, play a game of putt-putt golf, and take in views of the city. A mermaid statue rising from the river honors the freshwater pearls found in the Concho.

4 / Fort Concho
The U.S. Army built Fort Concho in 1867—three years before the establishment of San Angelo—to protect frontier settlements in the area and beyond. Today, visitors can walk through barracks, the hospital, and officers' quarters.

5 / The Latest Scoop
This family-owned downtown ice cream parlor serves sweet treats including frappés, hot chocolate, and smoothies. Try a scoop of sea-salt-butter-pecan or blueberry-lavender ice cream in a homemade waffle cone.

6 / Silo House
Located in the artistic complex known as the Chicken Farm Art Center, this restaurant has on-site lodging and a menu that includes standout dishes like fried guacamole wontons and grass-fed beef tenderloin with citrus-jalapeño butter.

7 / Pop Art Museum
This open-air downtown museum features colorful paintings and statues that serve as an homage to the pop art movement. Walk through the former bowling alley—free and open 24 hours a day—to view the work by local artists.

8 / San Angelo State Park
Nothing can prepare you for the majestic sight of roaming bison. Visitors can view the beasts—as well as Longhorns from the state's official herd—up close. The park also offers campsites with electricity, water, grills, and picnic tables.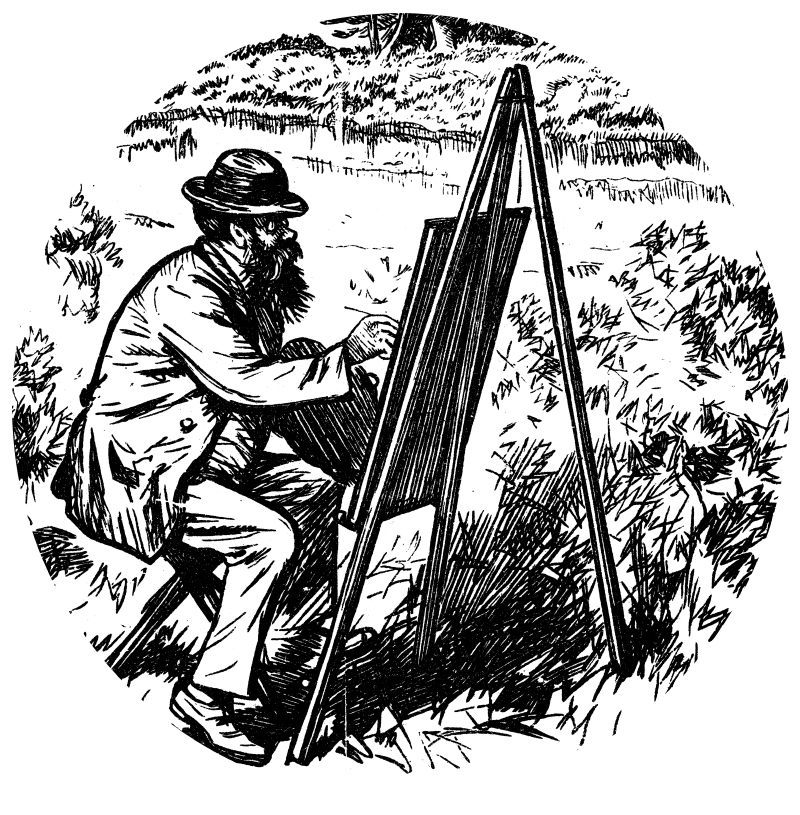 En Plein Air
While EnPleinAirTEXAS is celebrating its eighth year in San Angelo, the tradition that inspired the festival has been in Texas for a century. Texas Artists Camp, a group founded in the area in 1921, once hosted some of the largest en plein air gatherings in the Southwest. The term is French for "in the open air," and refers to a movement started by Impressionists who would paint outdoors. The San Angelo celebration, which runs Oct. 23-30, invites artists to put brush to board in nature and visitors to watch. The weeklong series of events culminates in an exhibit and sale at Fort Concho. enpleinairtexas.com
From the October 2021 issue