From
Houston
By Clayton Maxwell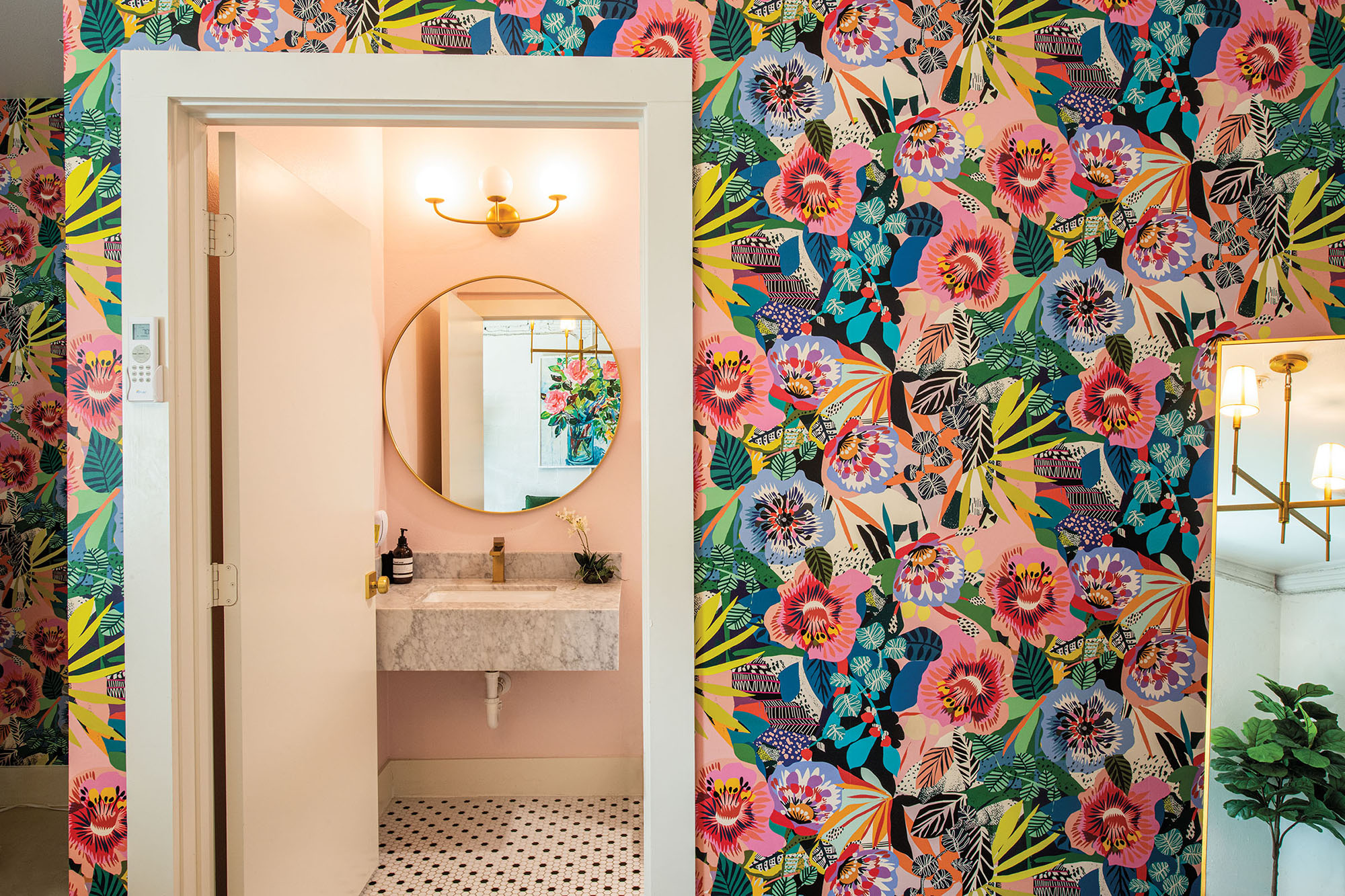 For the Aesthete
Galveston
Miles from Houston: 50
Photos by Theresa DiMenno
Galveston, the Gulf Coast town graced with double-gallery Victorians and dignified historical mansions, is boosting its style profile. The city's growth over the last decade coupled with locals' efforts to restore the historic island enclave make for a town painted anew.
STAY: The Oleander, opened in 2022 by designer Emily Root, is a Palm Beach-inspired boutique hotel (starting at $150/night) featuring walls bursting with blossomy prints. More recently, Root opened Sugars Inn, a bed-and-breakfast (starting at $164/night) that sits above her restaurant Sugar and Rye, which serves coastal cuisine. Both are housed in an Italianate survivor of the Hurricane of 1900. But by far Galveston's grandest style upgrade is the reimagining of its famous icon, the Grand Galvez (starting at $177/night), known as the Hotel Galvez before its recent multimillion-dollar renovation by Dallas couple Mark and Lorenda Wyant. After meticulous historical research, the Wyants have returned this queen of the Gulf, first opened in 1911, to its former Gatsby-esque glory.
DO: Take a stroll down The Strand, Galveston's historic main street with buildings over 100 years old. South of The Strand, the Historic Pleasure Pier offers carnival games, world-famous shrimp, and even a roller coaster overlooking the Gulf. Galveston is also home to the famous Moody Gardens and the Children's Museum, both full of activities for your little ones.
EAT: A 10-minute walk from Sugar and Rye, the evolving Market Street is also buzzing with fresh style. Young locals with laptops fill up on coffee at Red Light Coffee Roasters and Freckleberry Teahouse, two adjacent cafés with a leafy patio between them. Across the street is the Leeland House, opened in late 2022, where standout brunch dishes—shrimp and grits, creme brulee French toast—are served until 3 p.m. But the OG of Market Street is Maceo Spice and Import Company, a shop and tiny eatery dating from 1944 that serves the best red beans and rice on the island.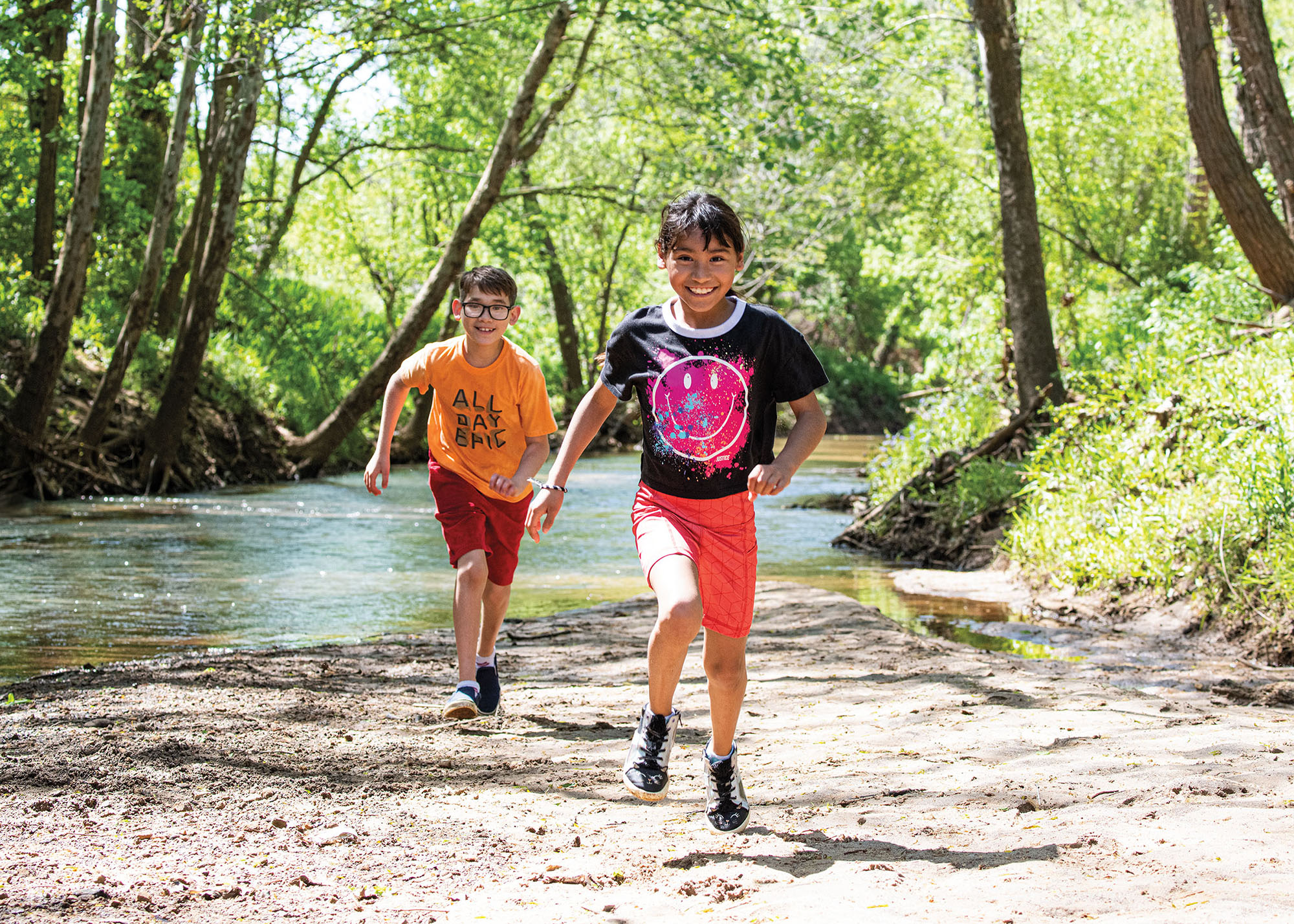 For the History Buff
Nacogdoches
Miles from Houston: 142
Photos by Theresa DiMenno
Six flags have flown over Texas but the small Piney Woods city of Nacogdoches, or Nac as locals call it, claims nine. The stories behind those extra three flags—a dramatic mix of scrappy rebellion, bravado, and blunders—are the stuff of legends. First a Caddo Indian settlement circa 1200 AD, but officially founded by a Spanish trader in 1779, this East Texas burg is considered by many to be Texas' oldest town. While that claim has been debated, one thing is certain: Nacogdoches delivers on a old-timey travel experience.
STAY: Check in at the midcentury Fredonia Hotel (starting at $149/night), named for the 1826 rebellion in which settlers declared themselves independent from Mexico. The Republic of Fredonia, one of the city's unique flags, may have been short-lived, but it looms large in local lore. Restored to its retro charm in 2017, the hotel today is a deluxe headquarters for an exploration of the town's past.
DO: The Charles Bright Visitor Center, located within a former stone-walled post office from 1918, houses a small museum full of tales of local revolts and heroes. Their walking tour brochure guides visitors to a Caddo Indian Mound and the Lanana Creek Trail, an almost 6-mile trail that was once a Caddo footpath leading into the Piney Woods. Stop by the Sterne-Hoya House Museum and Library, a dogtrot built in 1830 by a German immigrant who participated in both the Fredonia Rebellion and the Texas Revolution. There you can visit one of the state's first wine cellars and ponder rumors that a grown Sam Houston was baptized there.
EAT: Even the food in Nacogdoches has a history, including the Clear Springs Restaurant. The building once served as a grocery store warehouse built in the 1900s. What was once the first refrigerated warehouse west of the Mississippi is now a family-owned eatery known for its fried catfish and other comfort foods.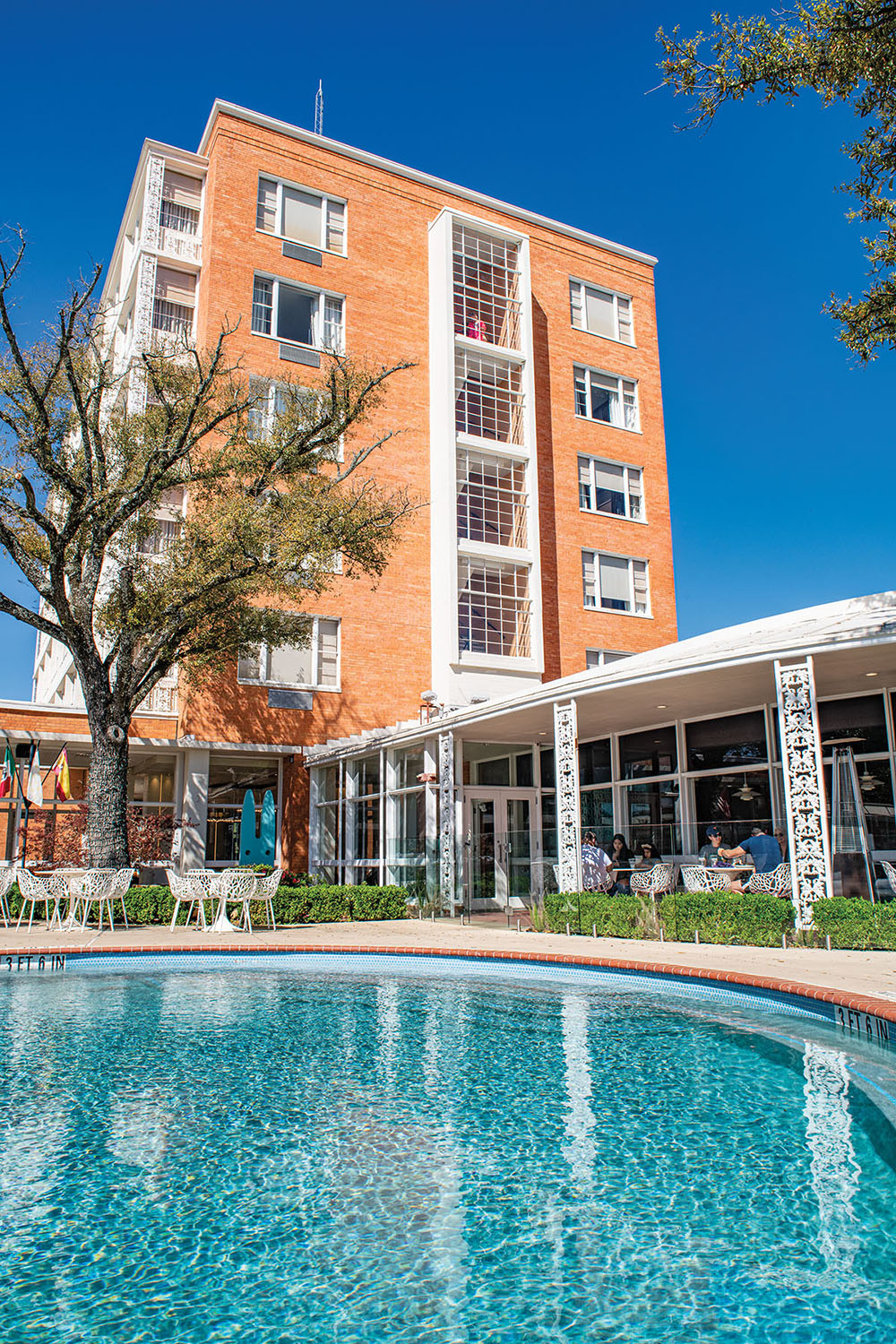 From the June 2023 issue