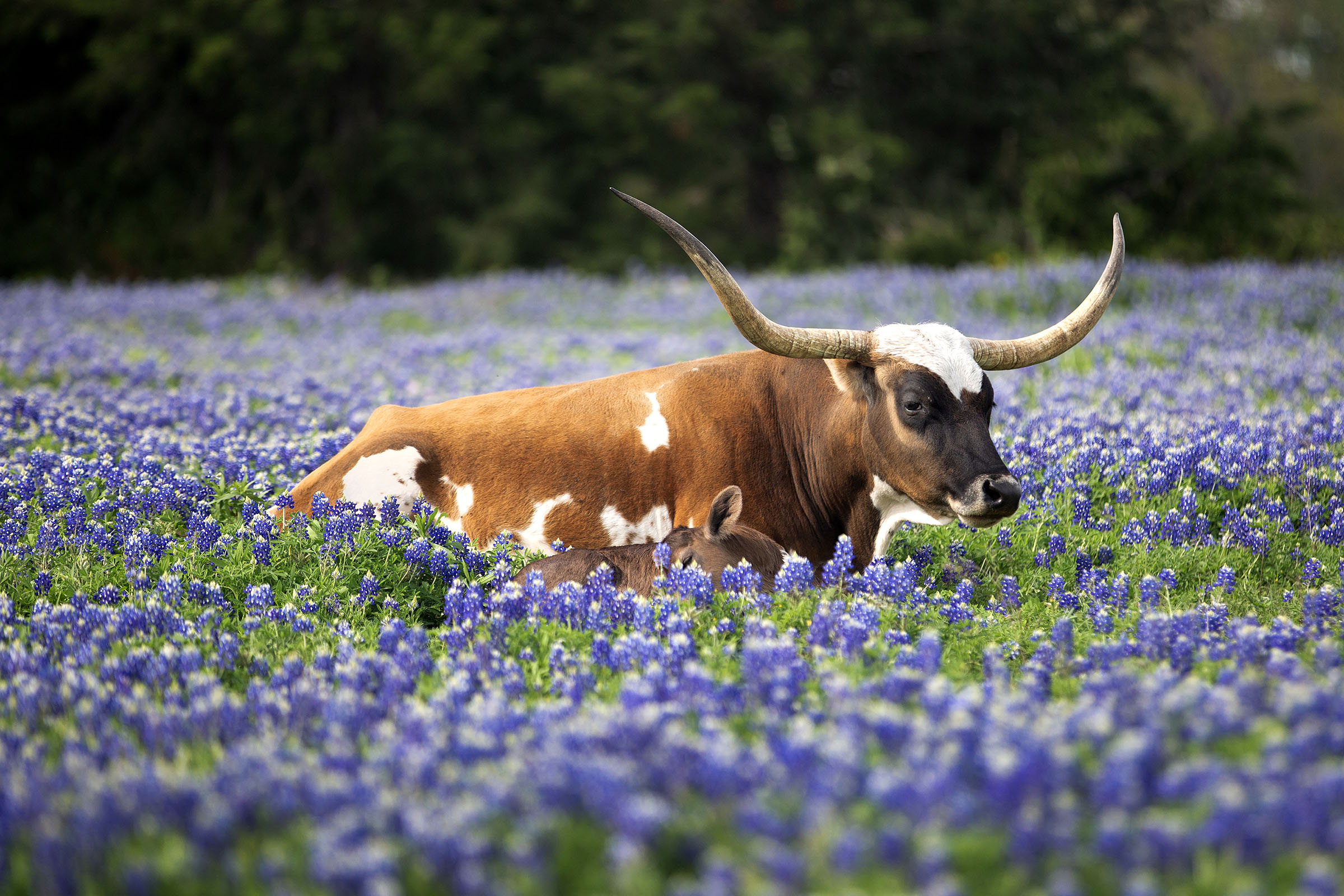 It was raining when I left Austin on the morning of March 21. The precipitation was a blessing for the Texas Hill Country, which seems to be stuck in a perpetual drought, but it was no good for me. That morning, I had embarked on a multi-day journey to photograph the myriad wildflowers that had sprung up throughout central Texas this spring. It didn't matter that I had put off the trip twice waiting for perfect blue-sky weather — if I waited any longer, the grass and weeds would overtake the bluebonnets.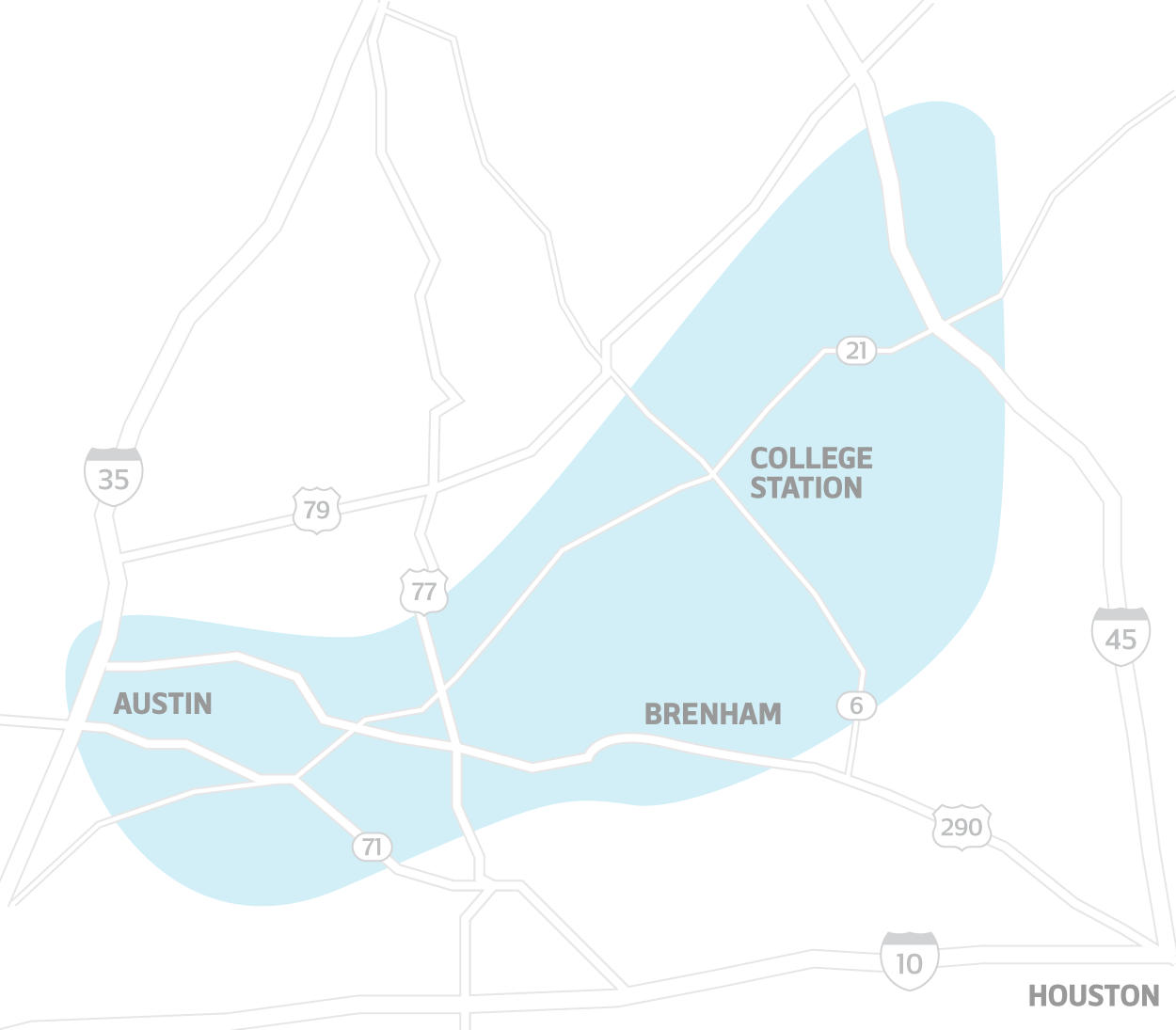 By the time I got out onto State Highway 21 outside of Bastrop, the rain had stopped long enough for me to get a couple photos. I would drive, stop, then drive a couple minutes more, taking photos all the way. I soon realized that the tricky part of this trip would be knowing when I had found a good wildflower shot in one location versus finding a great shot just over the hill.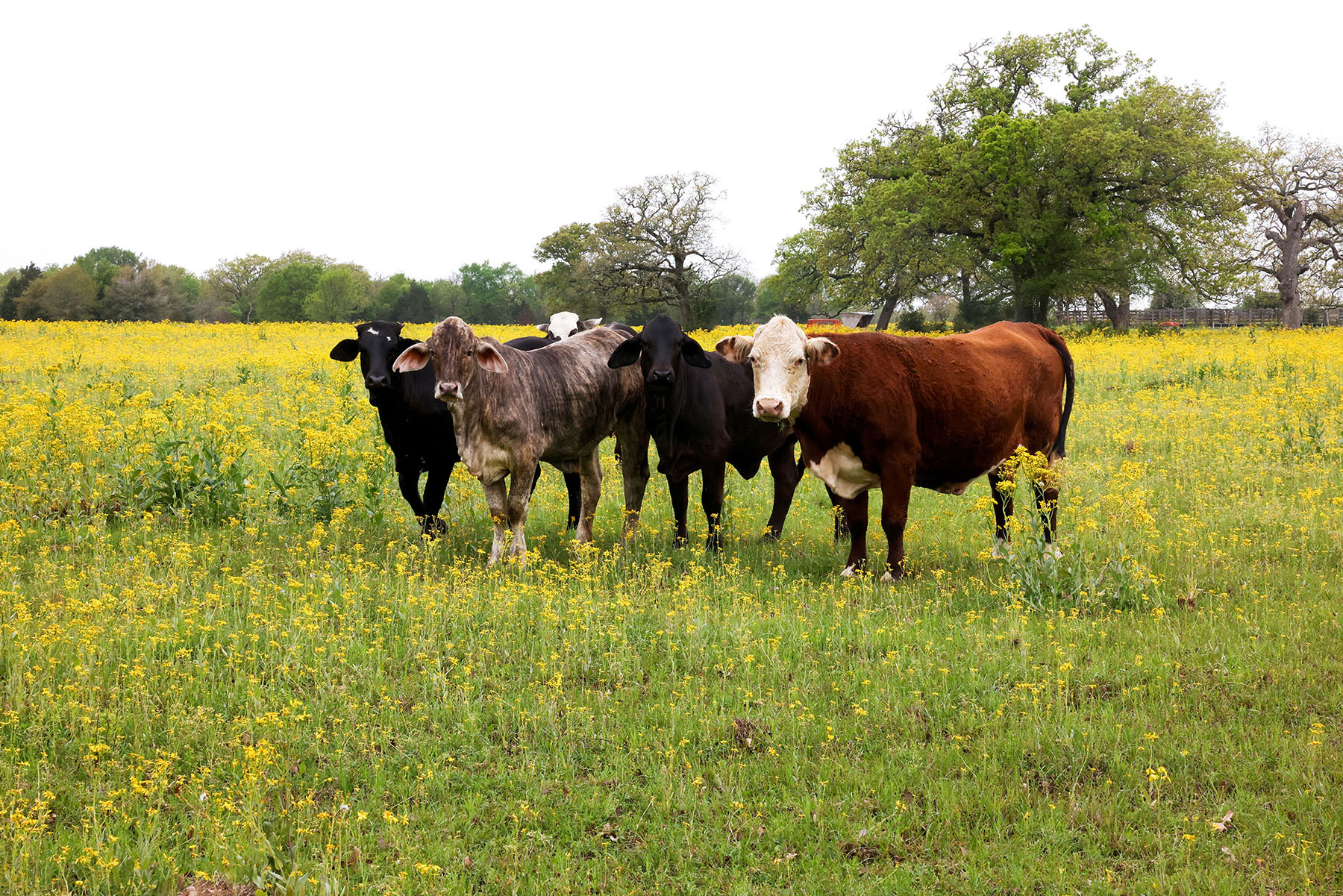 It was raining that night when I got to College Station. I was there to photograph a maroon hybrid wildflower: the elusive Aggie Bluebonnet. I figured out where the flowers were and got up before dawn to get some golden-hour shots. Turns out it was still cloudy that morning, so I got a few shots and hit the road, stopping for a few shots around Bryan, including the "Welcome to Bryan" sign.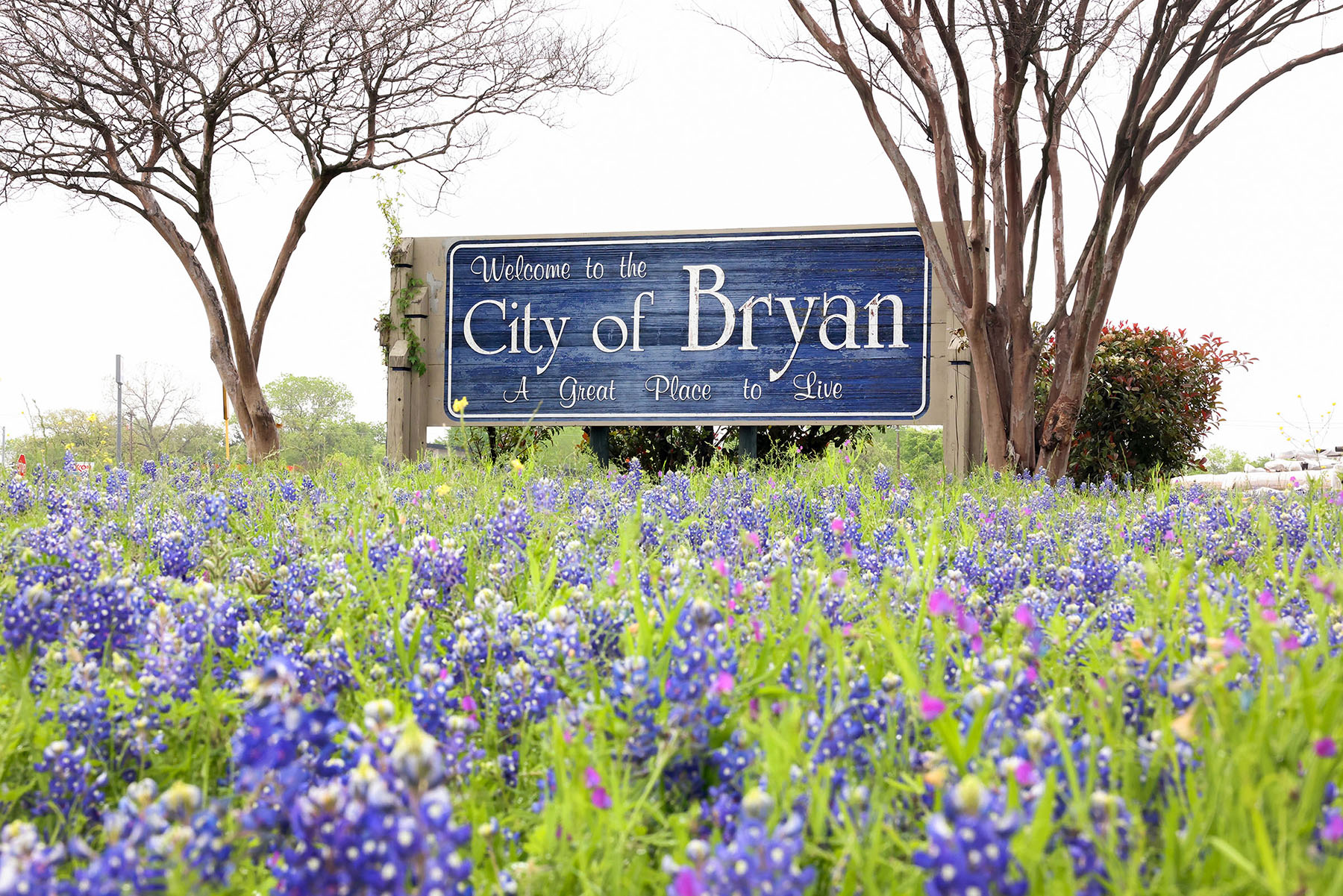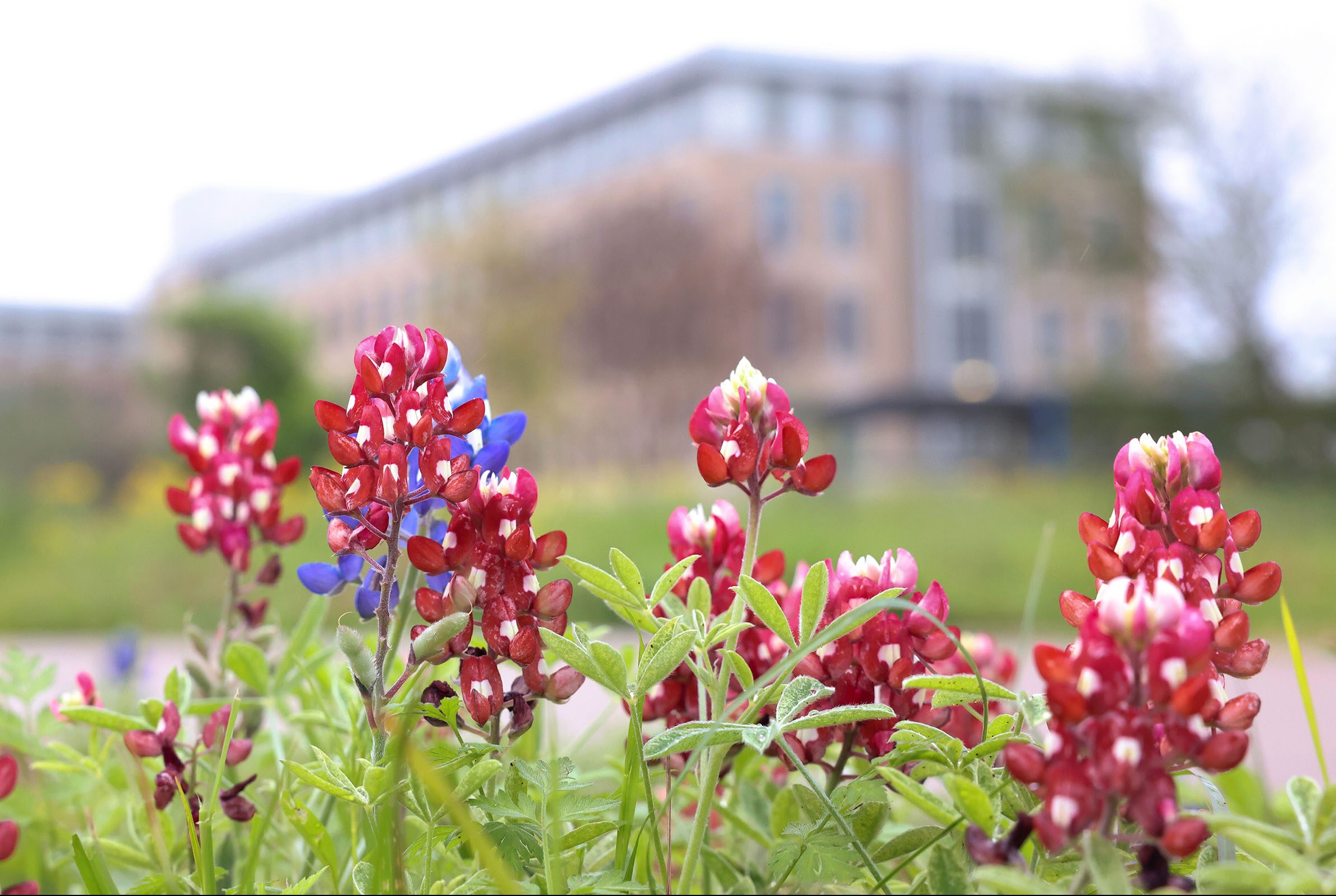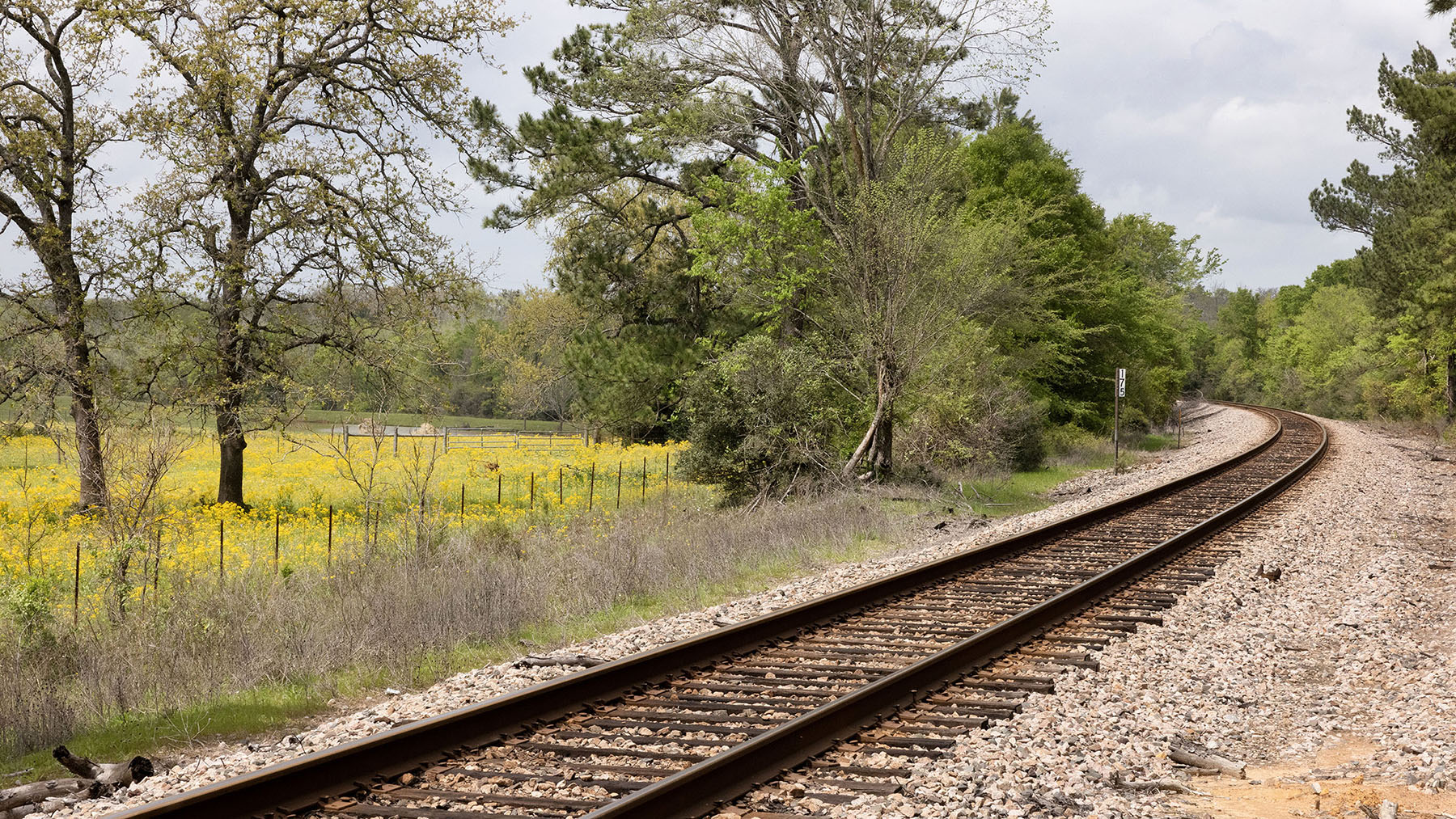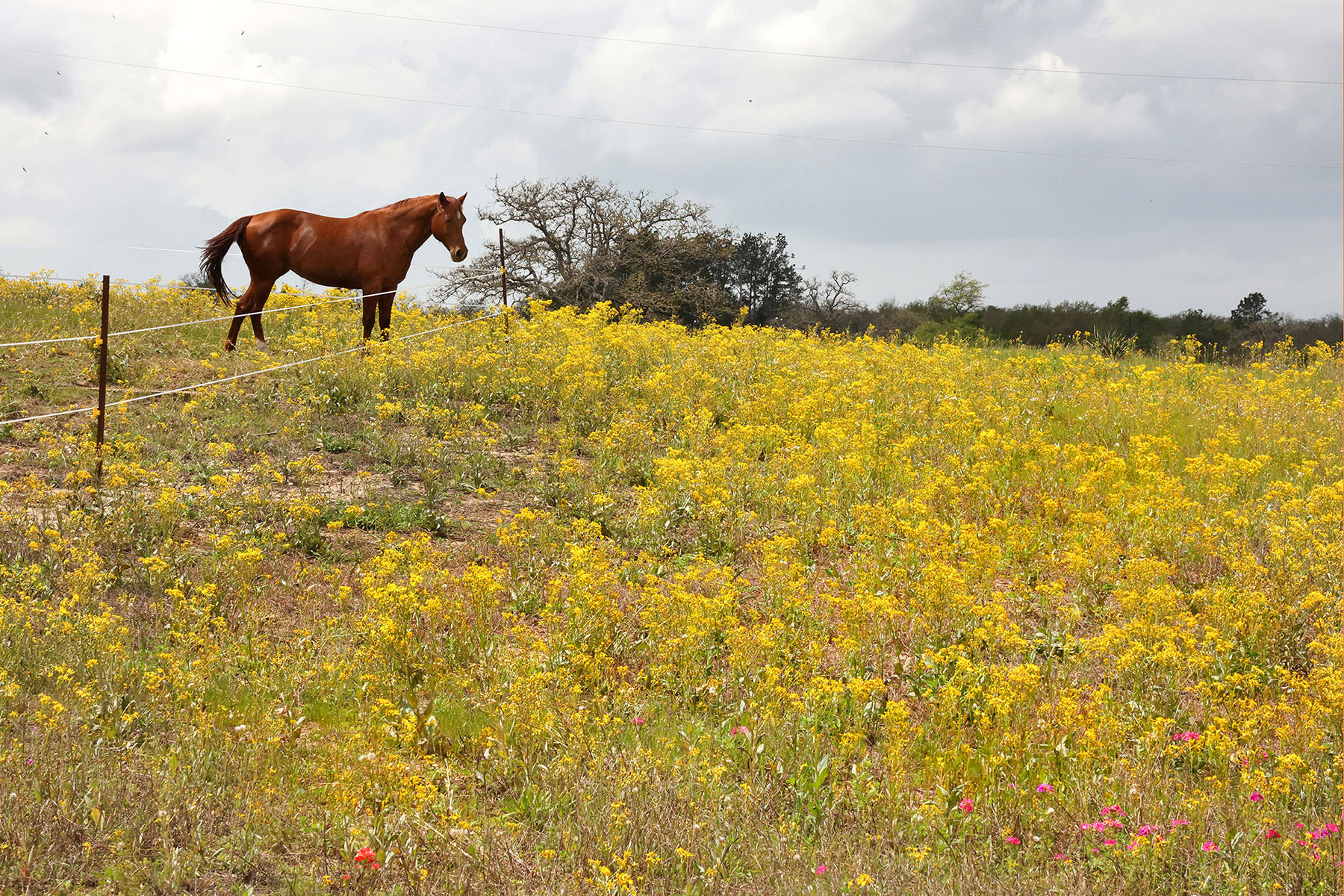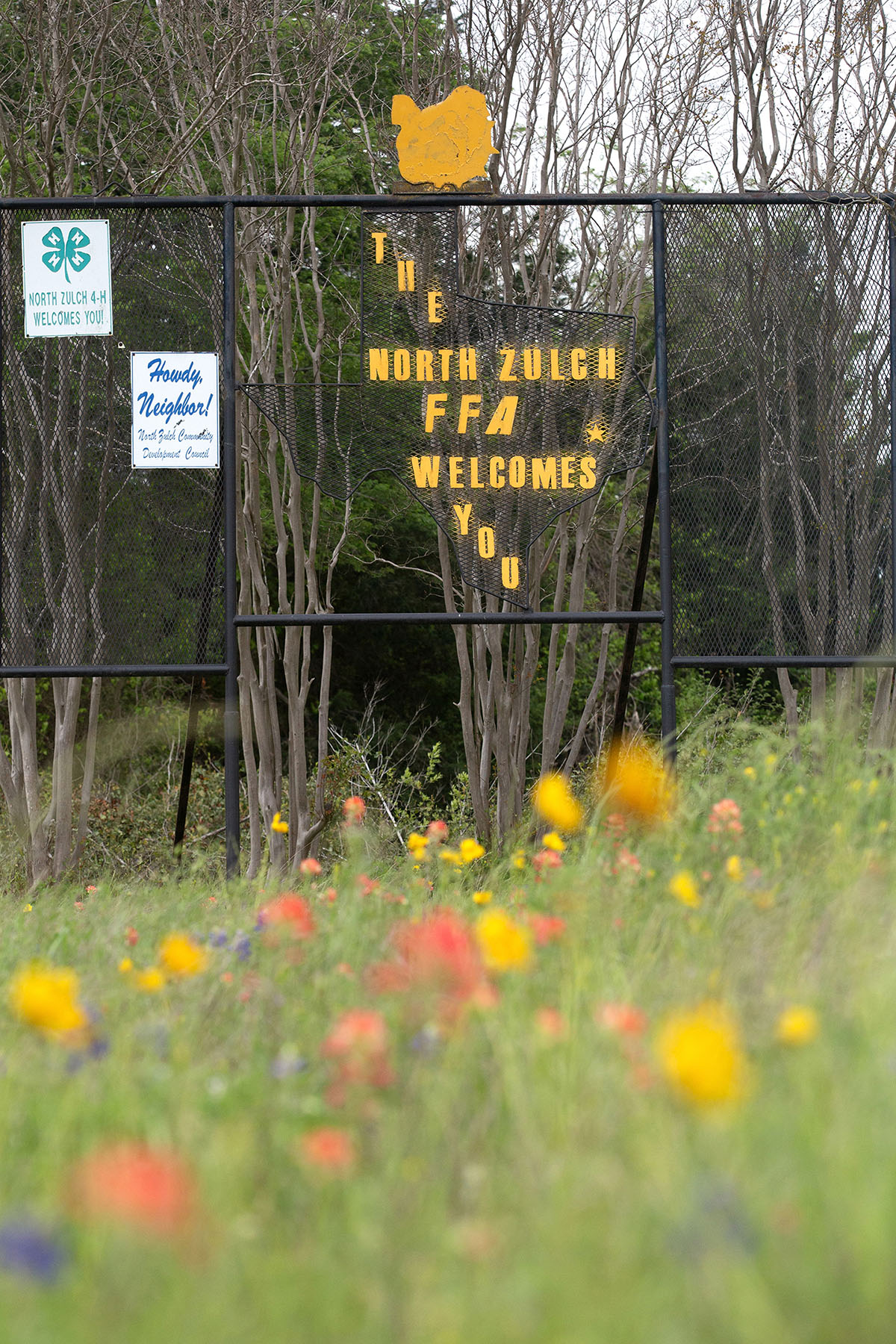 The next day, I headed for Washington County, stopping for many wildflower shots along the way on State Highway 90. Today's weather was mixed and led to some impatient moments waiting for the clouds to clear — but it also allowed for some dramatic images as the sun burst through the clouds.
In my mind, I had imagined a dramatic photo of a dense field of bluebonnets in front of Independence Hall in Washington-on-the-Brazos, but was disappointed to find most of the wildflowers there concentrated on the nearby trails. Very few had bloomed in front of the hall. A ranger there suggested I head to Independence.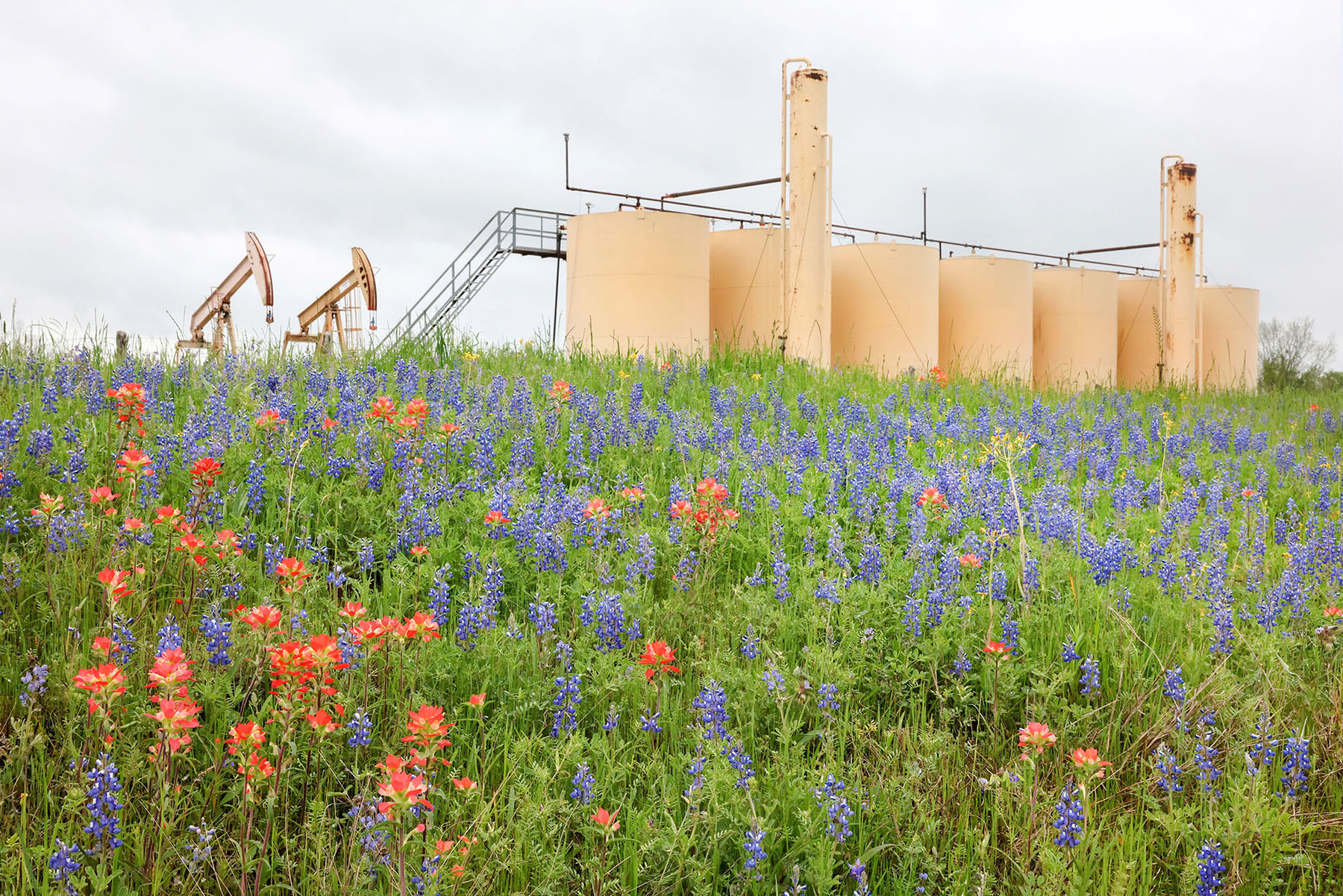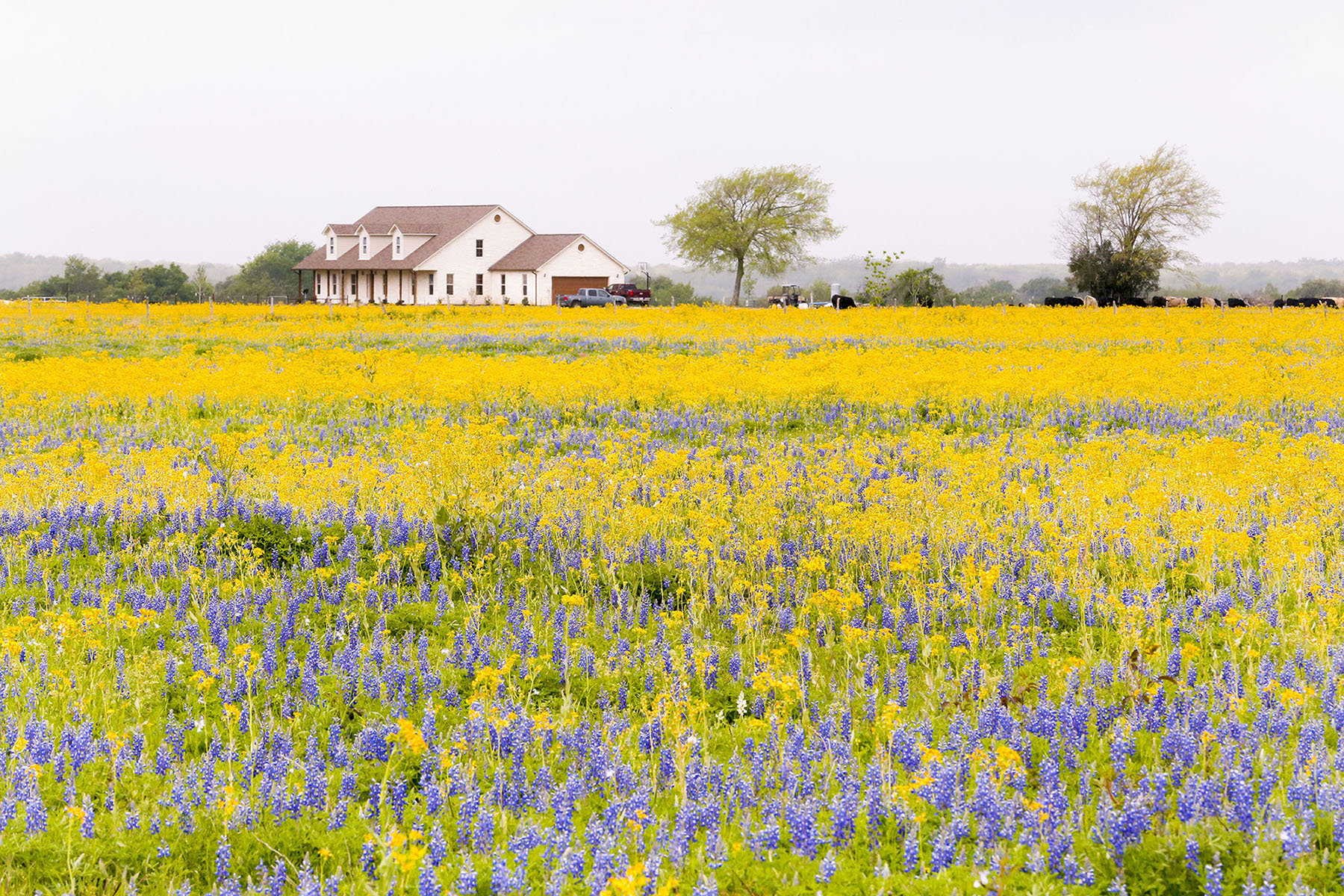 It turned out to be a great tip. I found spectacular fields of bluebonnets on State Highway 105 between Washington and the turn-off to Independence. I also saw a photogenic cow and calf, and the black horses.  Once I turned on to State Highway 50, I found more good shots of bluebonnets accompanying huge fields of yellow yarrow.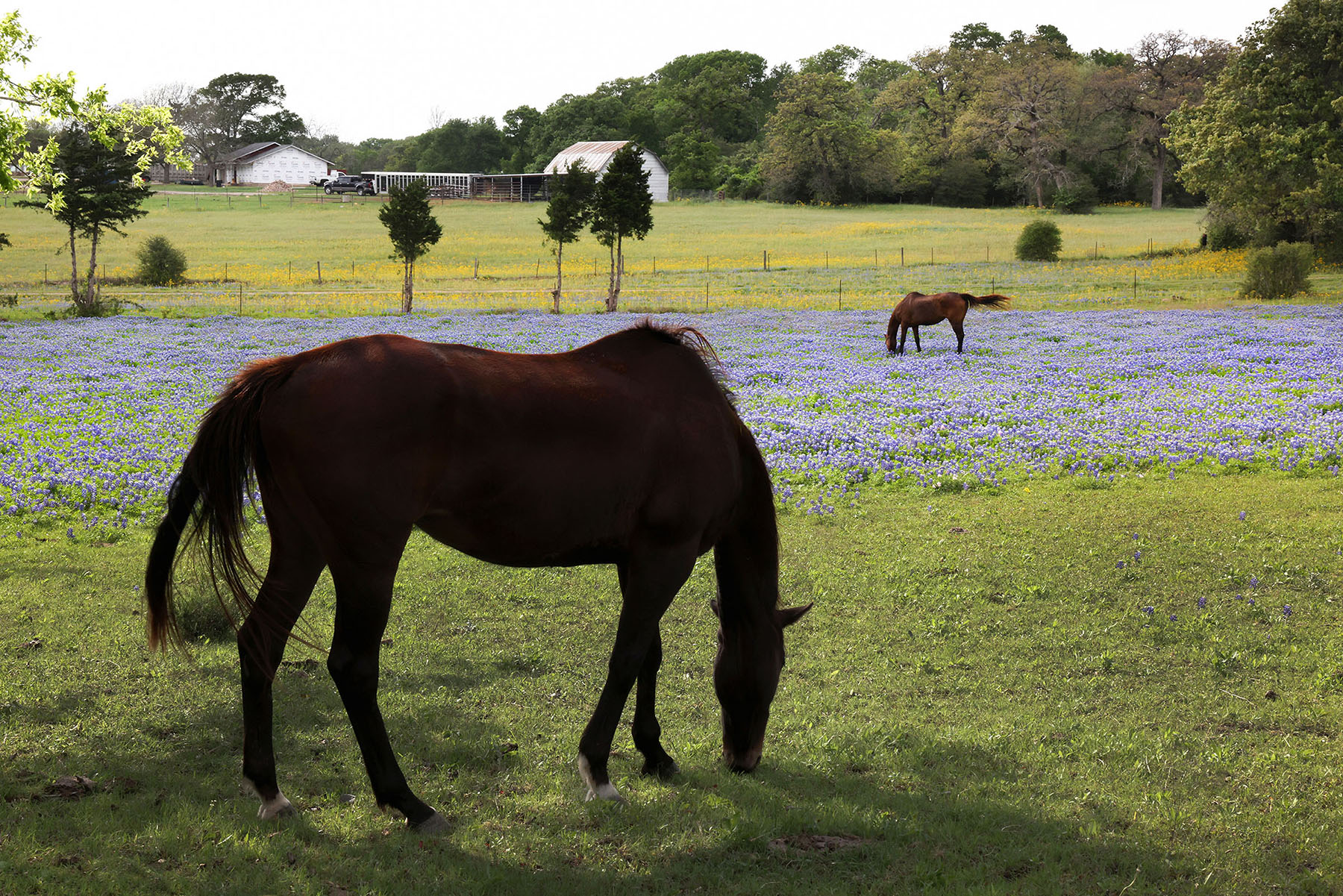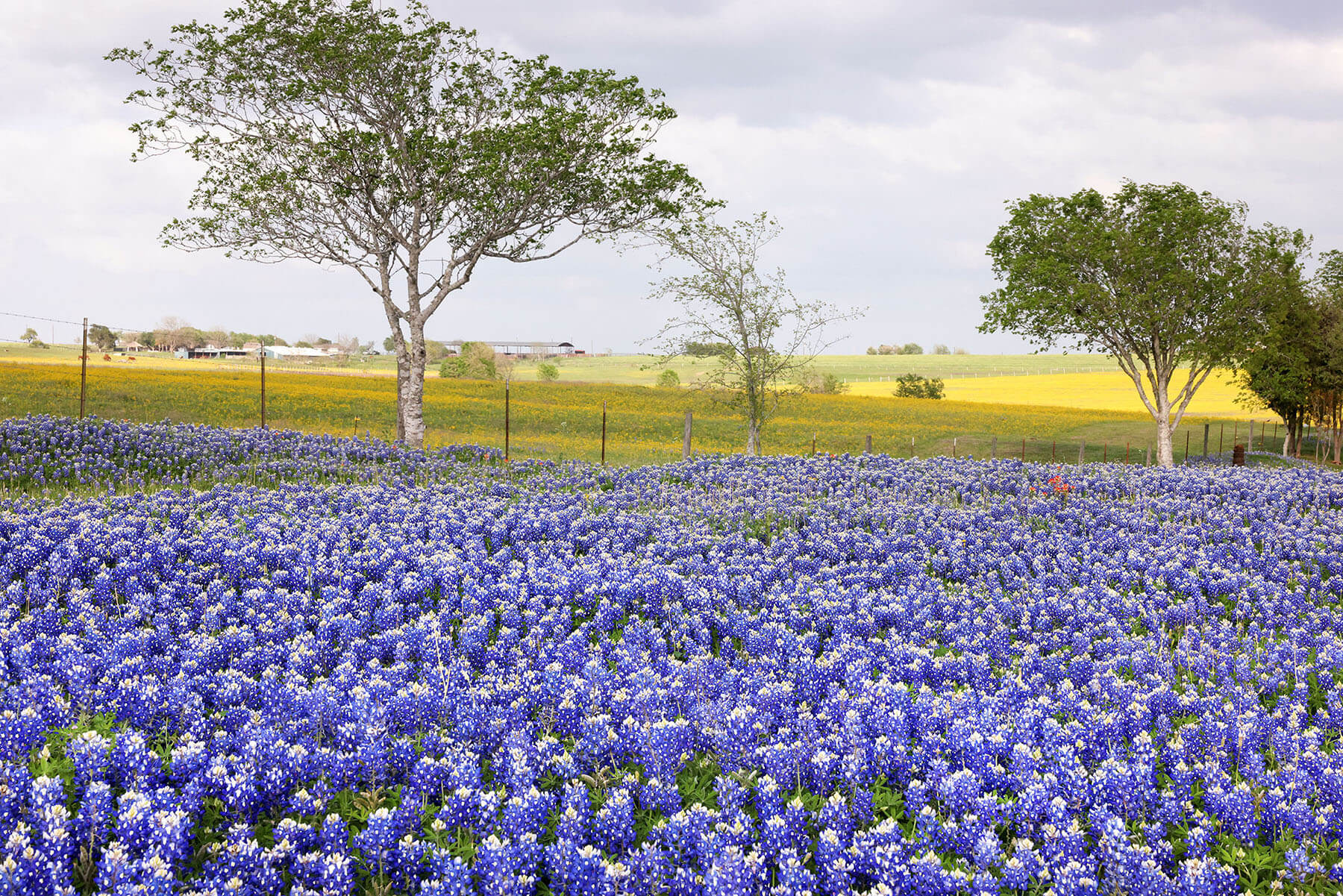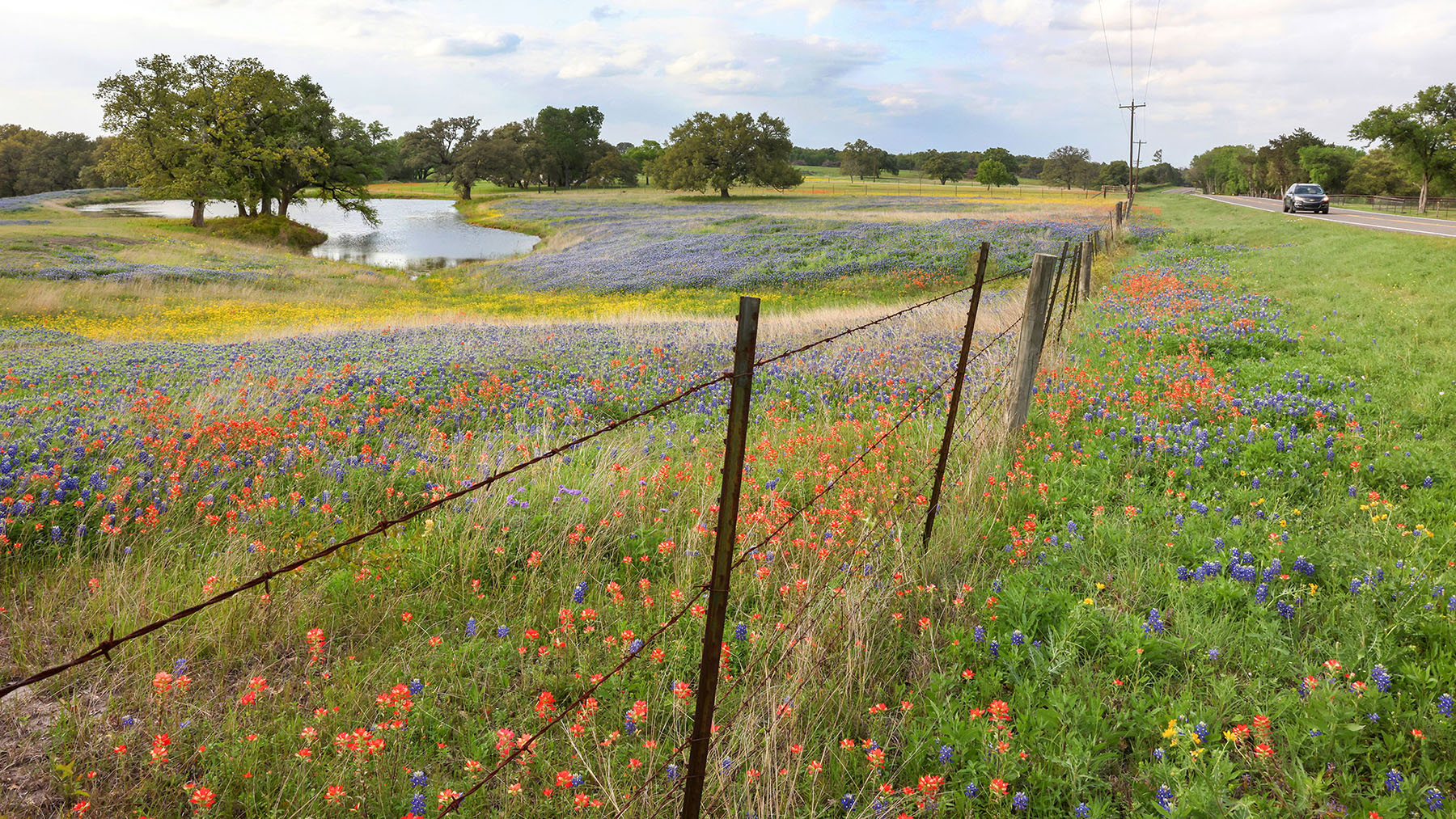 It was getting late by the time I got on 290 and headed back to Austin. I stopped to take a few more photos as the sun was going down but was relieved when it set: Two days of looking out for wildflower photos had worn me out.
Just as I started to decompress, on the road between Brenham and Giddings, I came upon the dense fields of roadside wildflowers that I had been looking for all along—but by this time it was too dark for photos! There's always next year. Now, where did I put my umbrella?